May 28, 2017
It's said Japan does not only have four seasons, it has five! Between spring and summer you can add rainy season, called Tsuyu (梅雨) in Japanese, which can make it really difficult especially when you are planning to travel around Japan during this time. Mainly it is from the beginning of June to the middle of July, starting up to one month earlier in Okinawa, but surely, this is varying from year to year. For sure, it is not raining every day for one and a half month, but in this time the chance is high to have full rainy days what makes outdoor sightseeing really annoying.

So if it is too wet outside in Tokyo, how about taking a look to some indoor theme parks? Here I have four parks you might would like to visit if you are interested in anime and manga or cute characters.
Tokyo One Piece Tower
In 1997 the manga One Piece started to be published at the Weekly Shonen Jump, up to today it became popular world-wide and got many fans from young to old. Several years later, in March 2015 an One Piece indoor theme park opened at no other place than Tokyo Tower, the symbol of Japan's capital. At Tokyo One Piece Tower you find many attractions for children and adults. Impressing live shows are held and for sure, themed food is offered, not only inside the theme park, but also outside at the two One Piece restaurants. Also special events are held from time to time. A must visit for every fan around the world.
Tokyo One Piece Tower is opened from 10:00 to 22:00 every day. For the entry you have to pay 2,000 yen (3,000 yen with show) if you buy the tickets in advance. For same day tickets you pay 2,200 yen (3,200 yen with show). Discount for students and children are available.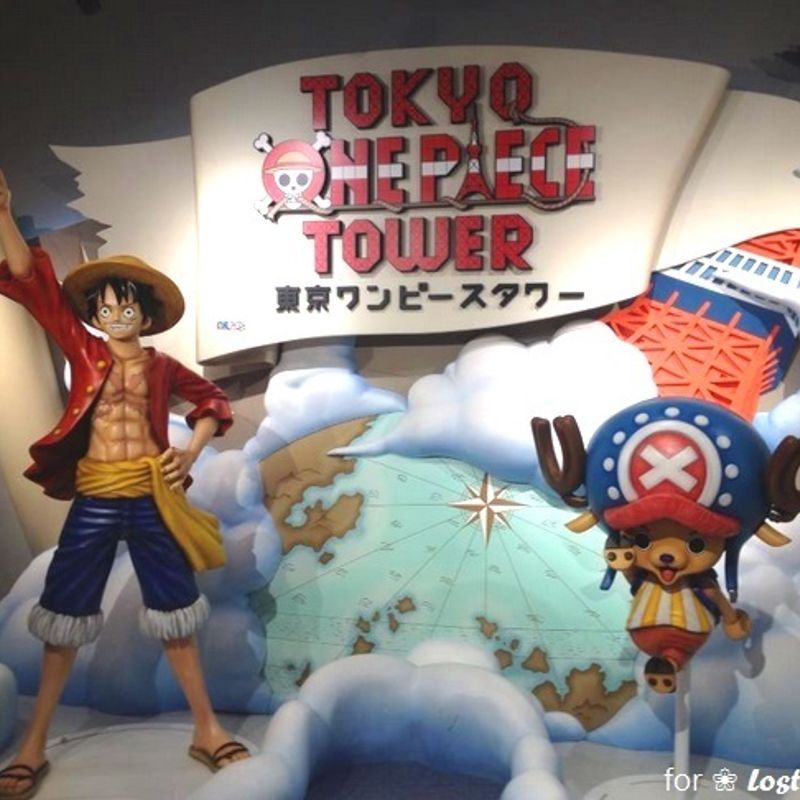 J-World Tokyo
Going on in the anime section, J-World Tokyo makes it possible to dive into the world of Shonen Jump, meaning One Piece, Dragon Ball, Naruto and more. In this indoor you can find some attractions mainly interested for children or big fans, however, atmosphere is what counts, isn't it? They can point out with interesting anime themed food in three different areas. For sure, also Shonen Jump items are sold there, some limited to this place only.

J-World Tokyo is located at 3rd floor of Sunshine City in Ikebukuro and opened from 10:00 to 22:00 around the year. There is a ticket for just admission for 800 yen. Here you have to pay for every attraction when you want to ride it (prices on website). But you also can get an unlimited attraction pass for 2600 yen which allows you to enter and ride attractions for unlimited times. It because cheaper after 17:00, when you can get night passport for 1,800 yen.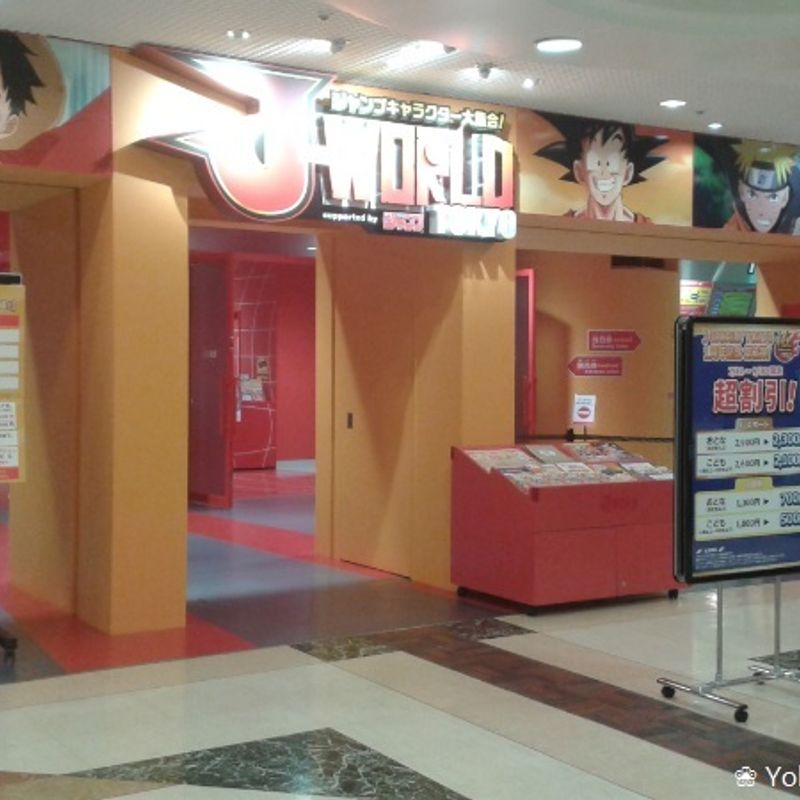 Namja Town
Namja Town is just located one floor below J-World Tokyo, so you find it at second floor of Sunshine City. It already opened in 1996 and you are welcomed by a giant cat which is the mascot character of Namja Town. Inside this theme park you can find some attractions including zombies, mosquito and ghosts. However, probably more interesting is the food area here. At Gyoza Stadium you can try several types of Gyoza from all over Japan. As sweet exchange you will find a lot of cute desserts at Fukubukuro Desserts Yokocho.
The ticket systems also goes like J-World, where you can get a Namja Entry ticket for 500 yen, the Namja Passport for 3,300 yen for admission and free attractions (with some exceptions) and a Namja After 3pm pass for later entry for 2,300 yen.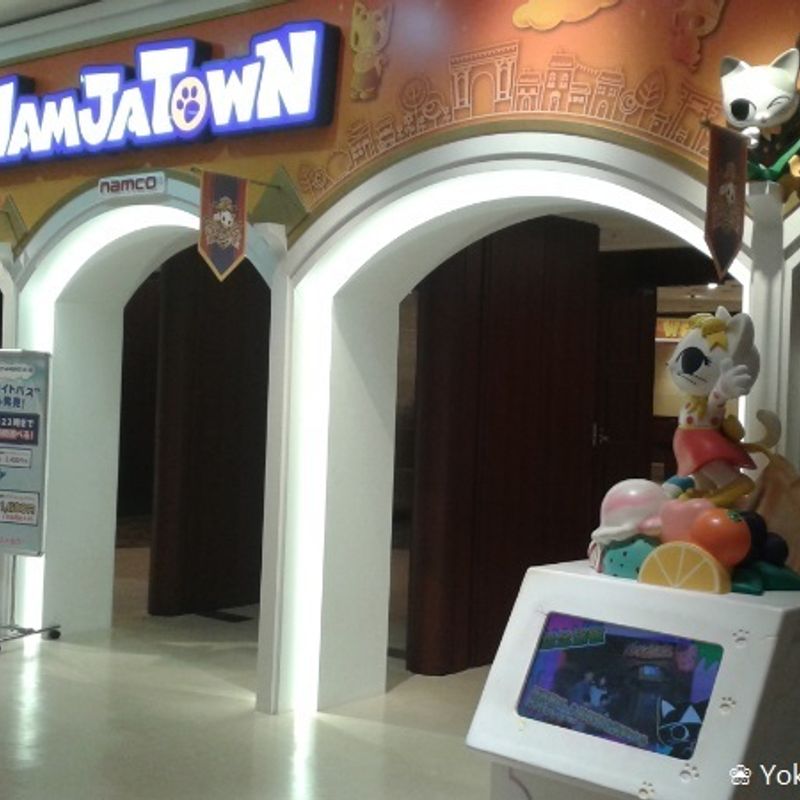 Sanrio Puroland
Getting a little bit out of center Tokyo we will find Sanrio Puroland at Tama New Town. This indoor theme park opened already in December 1990 and you will find a lot of cute character's of Sanrio there, including Hello Kitty, Gudetama, Kiki&Lala, My Melody and more. There are some attractions and amusement possibilities inside and also live shows are held. At the different restaurants you can find unique dishes all having the super cute atmosphere of this pink place.
To get to Sanrio Puroland you should use Keio or Odakyu Line and get off at Tama Center. On weekdays the entry costs 3,300 yen for adults, on Holidays (weekend, public holidays, school holidays) the one day passport costs 3,800 yen. There is a discount coupon on their website. Also afternoon passport for 2,000 yen is available. But notice, opening times are regularly changing between 10:00 to 20:00. Check the monthly time schedule before you go there!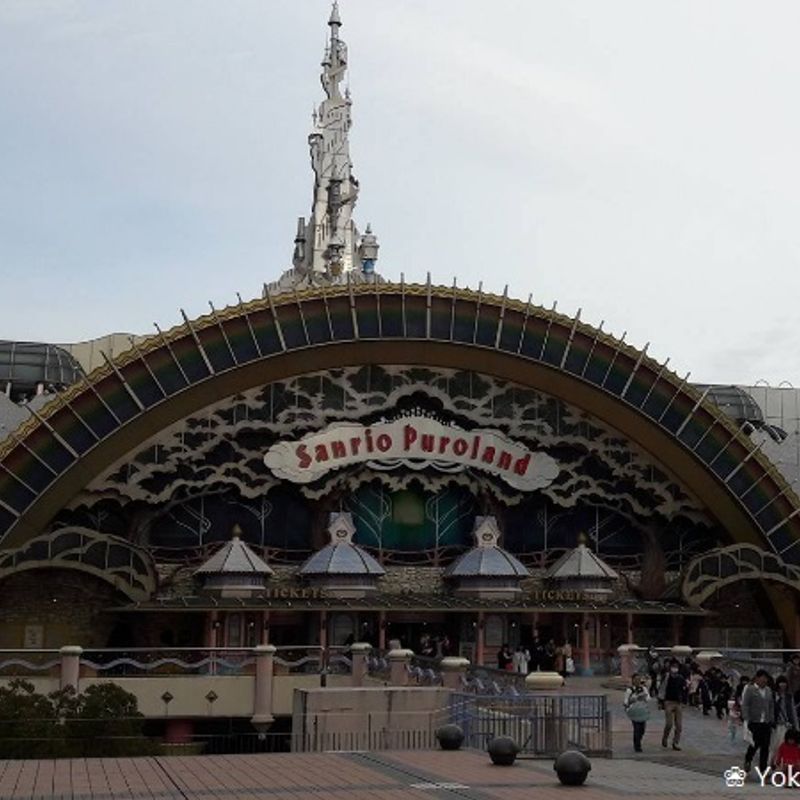 For sure, this is not all you can do if it is raining. There are so many other possibilities! Just think of all the museums, aquariums, restaurants and themed cafés, … or just go shopping in one of the big shopping centers. Don't let the rain feel you down and enjoy your time in Japan!
Websites of the indoor theme parks:
- Tokyo One Piece Tower
- J-World Tokyo
- Namja Town
- Sanrio Puroland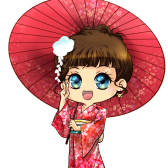 Young German woman who made several trips to Japan, did one year Working Holiday and started living in Japan again since Oct' 2016. Love music, cats, traveling and food.

Also take a look to my blog and my daily updated FB page → https://www.facebook.com/yokolostinjapan/
---