May 18, 2019
Some months ago, I told you about a local person in Noda City who made an English guide map for local eats and sights. The map was helpful, but very simple.
Finally, Noda City's tourism section and chamber of commerce have produced a bilingual guide in Japanese and English to highlight products, dining and places of interest.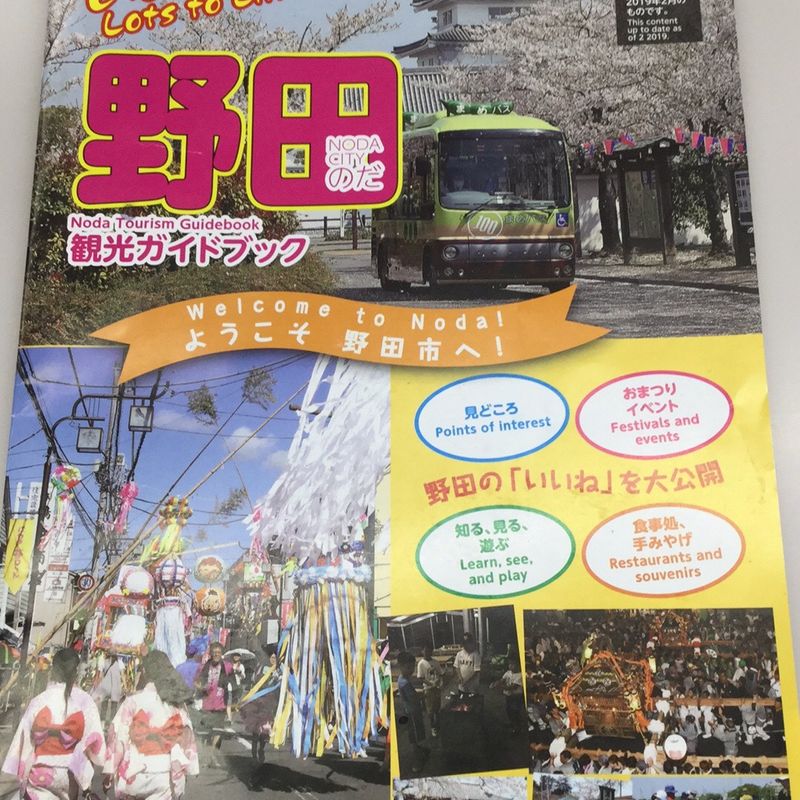 This is a triumph. The photography is appealing, the Japanese language info is detailed, and the English is natural and easy to read. I had a tiny part in proofing the guide.
The guide doesn't appear to be digital yet, so visitors have to get a physical copy. They're available around town, notably at popular Shimizu Park information center.
Has your town town or city produced multilingual tourism info? How readable is it? How do you get your hands on it?
---
2 Comments
I live in Urayasu, Chiba. On the train station platform you can pick up a copy of an English-language newspaper / newsletter related to the city. It's not really tourist info per say but people might be able to find a few bits and bits of info related to that sector. Certainly it lists local events, classes, workshops etc. I'm not sure how popular it is. I feel like there are quite a few foreigners living in the area but not sure how many copies are being taken. I appreciate the sentiment though.

@Tomuu The newsletter sounds very practical. I look for stats on the number of foreign residents, but didn't find specifics. Chiba Prefecture had over 150,000 foreign residents last year, and that's close to the population of Urayasu City.