Jan 13, 2016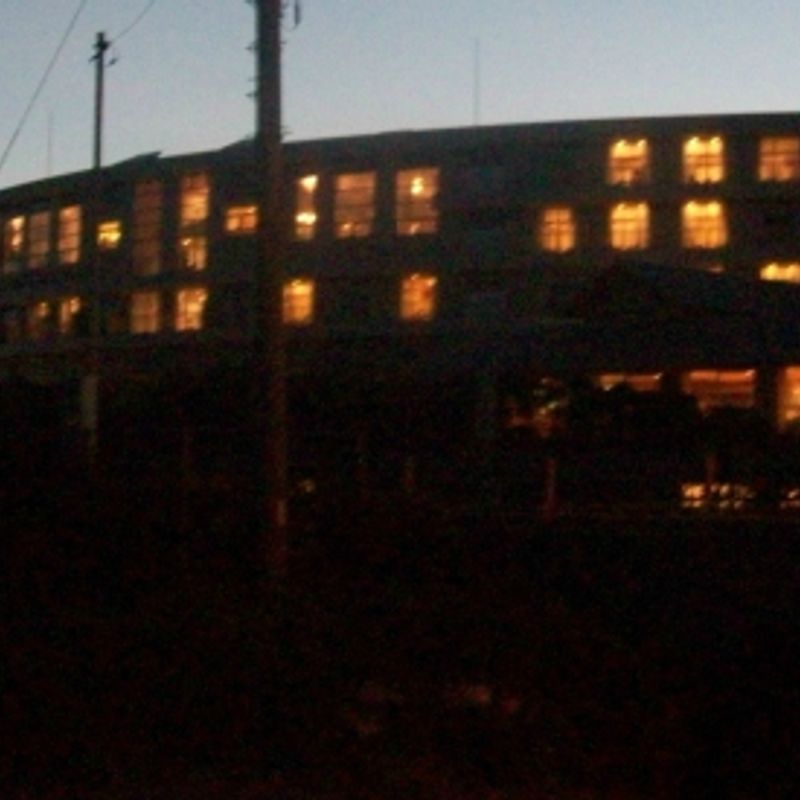 Seems like an odd time of year to be recommending a beach hotel. My reasons are twofold; One, this hotel is quite often booked out over the warmer months, so late Autumn through early Spring may provide the best room choice, cheaper deals, and less noise. Two, this hotel has access to numerous surf breaks making it a great surfing-in-Japan resource. During winter, driving out to the beaches from central Tokyo, changing in the parking lot, showering and getting dry in the parking lot, and packing up all the gear to drive back takes an iron will. No, having a room right on the beach makes winter surfing in Japan much more doable.
And this place is RIGHT on the beach.
Welcome to Sunrise Kujukuri (サンライズ九十九里): Ocean View Resort, towards the southern end of Kujukurihama beach, Chiba.
The first thing to say about this hotel is that you can't miss it. It's a quite frankly monstrous looking chunk of 1970s style concrete in an area that is as flat as a pancake. Don't be too put off though, all the rooms here have balconies overlooking the beach and the mighty Pacific Ocean. That's ALL rooms. No exceptions.
More on the rooms
They're big, comfortable, TV and all mod cons, bathroom with shower (you never know, smaller places in Japan's holiday spots may have shared baths only). Anyway, who cares really. With big balconies and ocean views, you can't go wrong.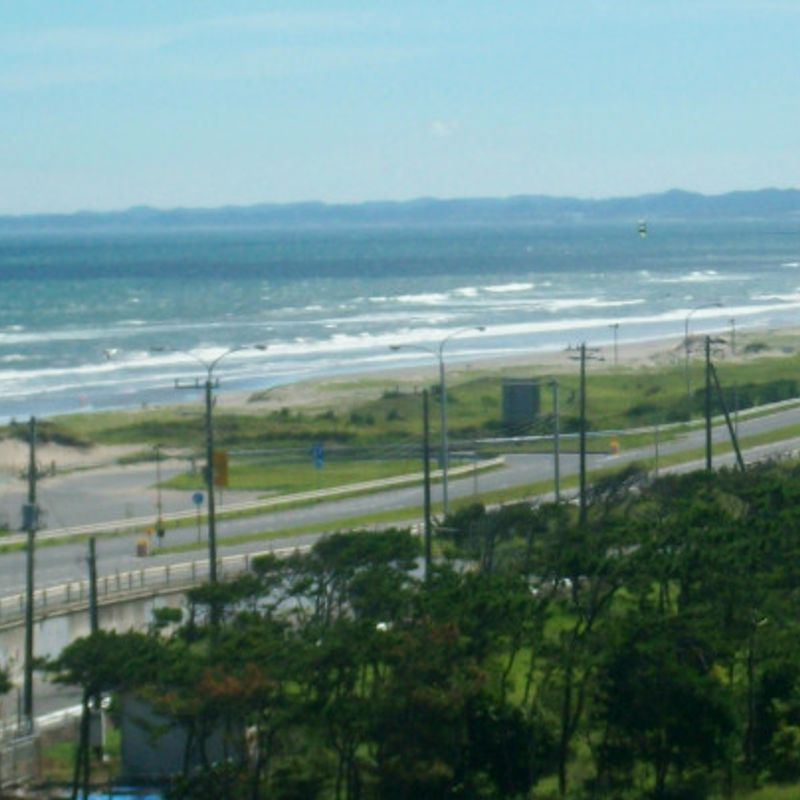 The Facilities
Quite a bit going on; tennis, badminton, table tennis, onsen, sauna, games room (or game center to use local parlance), pool, gift shop … A warning on the pool; you have to wear those rubber swimming caps like when you were in school. I know, for some this might make going for a swim off limits!!
The Eating Situation
Without a set of wheels, getting around the 'Kujukuri' area is a massive challenge. The people at the hotel know this, hence there are no 'room only plans'. This is a major bummer as the food here leaves a lot to be desired. Dinners are Japanese. They're very nice to look at, you get a lot, but there's little here to satisfy any other kind of palate. The breakfast buffet tries to include American/European styles, but fails. Still, there's plenty to get your teeth into, so fill up and get your money's worth.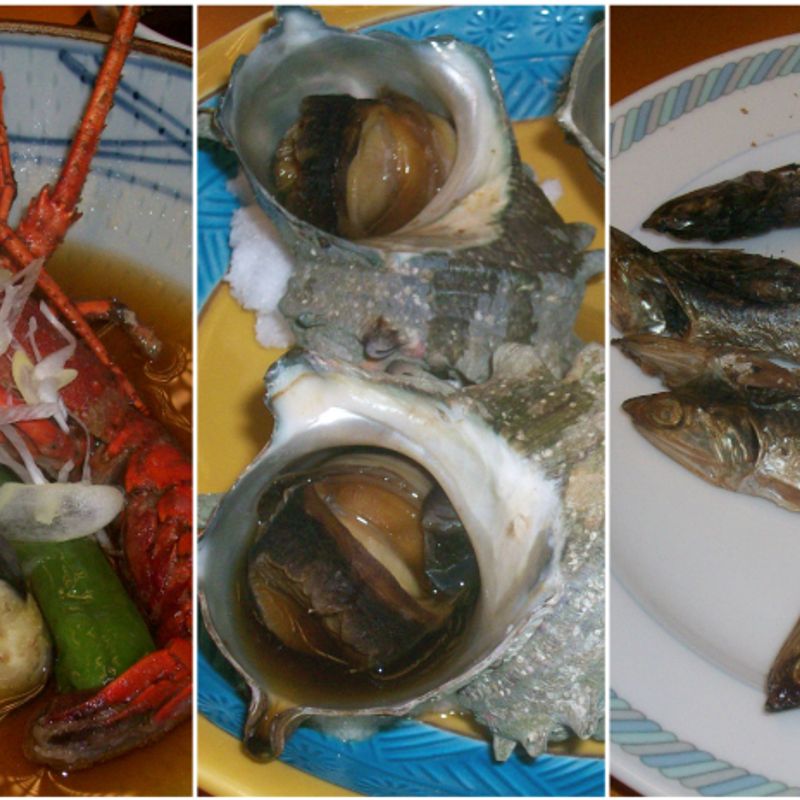 The Vibe
Sunrise Kujukuri can in no way be described as cosmopolitan. You'll probably be the only foreign face there. The times I've stayed, most guests were elderly couples or young families. There's no need for flashy dress; most people turn up for dinner/breakfast in pajamas/room robes and hotel slippers.
A stay here really means the beach, the hotel, or both. I mean, there is little in the way of sightseeing in this part of the world, so you'll either be doing beach stuff, or enjoying a quiet hotel break.
For Surfers and Beach Goers
The beach can be accessed (almost privately) from the hotel's back garden. It's right there. Just off the car park there are taps/hoses you can use to rinse off sandy feet and bums. I've always kept my board in the car between surfs/overnight (I'm not sure how cool it is to ride the elevators with a surfboard!). You can strip off wetsuits by the outdoor taps. The hotel is a stone's throw from Kujukuri's breaks. You can easily get up and assess the conditions from your balcony. Perfect!
Access and Money
Better to have a car to get here. From central Tokyo, expect drives of around 1.5 hrs. The nearest train station is Togane (Togane Line), a good 5 km away. A slow bus service is available, but with a lot of gear you might just want to take a taxi.
This isn't budget accommodation: room/meal plans between 12,000 - 15,000 yen per room, per night.
Website (No foreign-language option)
For more posts on surfing in Japan …
---