Jan 7, 2019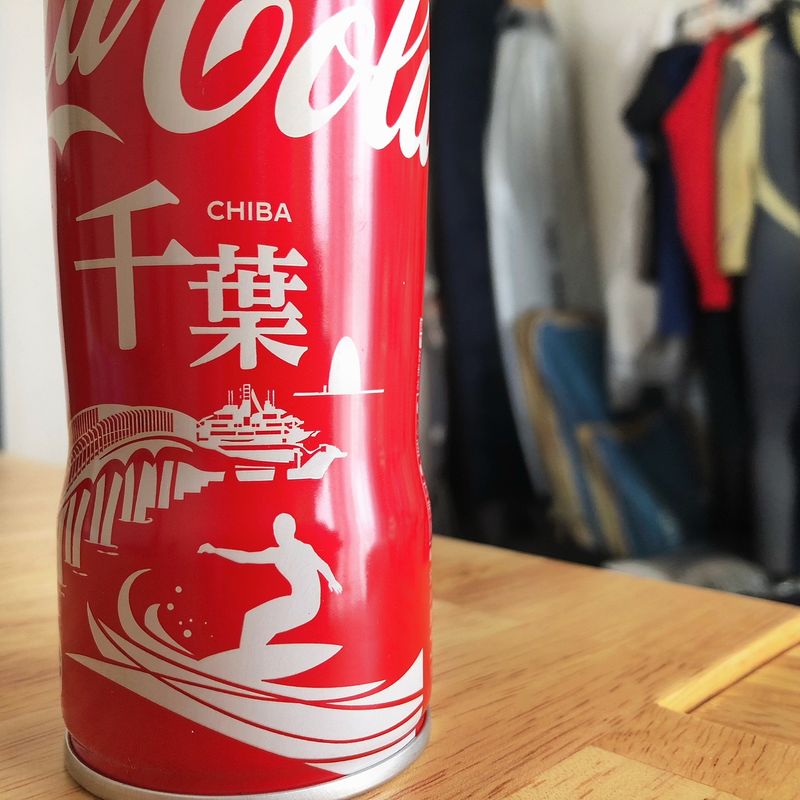 It probably doesn't say much about my credentials as a surfer that I went slightly giddy at a sighting over the weekend of the Chiba edition of one of Coca-Cola's regional design "slim" bottles.
Alongside an artistic rendering of the Tokyo Bay Aqua Line highway the Chiba bottle design features an image of a surfer in board-riding repose.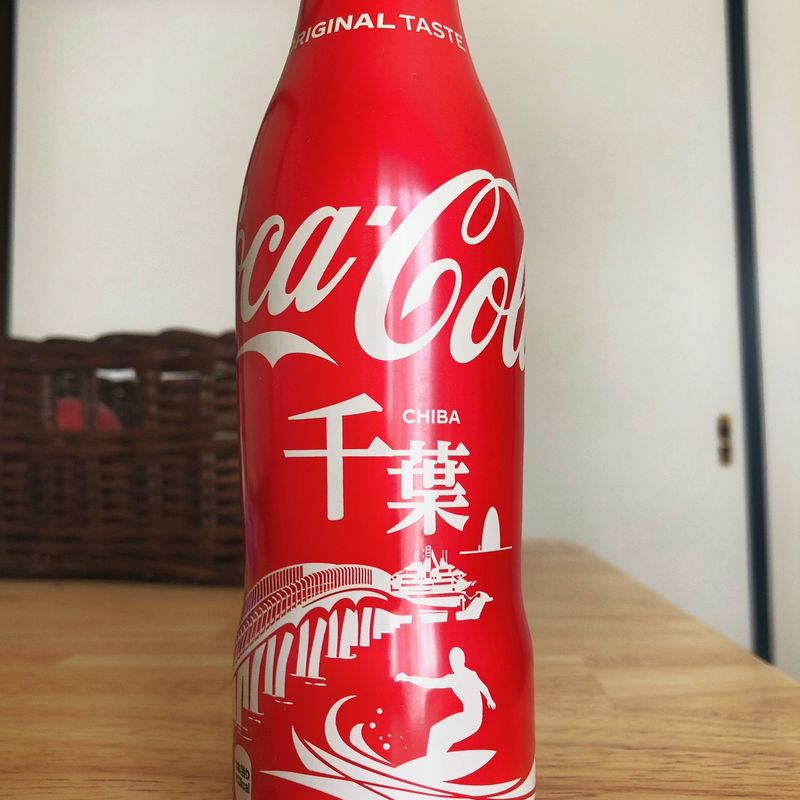 I'm constantly on the look out for things that I can attach to my person to bolster my own, massively insecure, belief that I can legitimately call myself a surfer. One of those "things" would be the status of living somewhere that could genuinely be called a "surfing resource." Now, among surfers based in Japan (and those overseas that have Japan on the radar) Chiba is, indeed, a popular surfing area with the waves to back it up (unlike, say, Shonan).
To see a commercial giant like Coca-Cola pick up on this then is surely something of a coup. And before I can be fired at with criticism for being exceptionally shallow (however true in this case) the recognition from Coca-Cola is the kind that many parties within the surfing industry have long sought in order to break the sport free of its "extreme" niche status and thus be able to bask in the commercial riches they hope might follow.
But is Chiba's association with surfing really that strong?
Again, surfers and surfing industry types may recall the days when Chiba featured on the World Surf League's elite Championship Tour before organizers made the switch to what they nicknamed the "dream tour," favoring wave quality over potential on-site audience numbers.
I myself remember looking out over the beach at Hebara, on Chiba's Boso Peninsula, to see the showdown of legends Kelly Slater and Andy Irons in the final of the Quicksilver Pro in 2005 (Blimey! Have I been in Japan that long?). It seems, and is, a long time ago now.
For those people who have no connection to surfing though, perhaps Chiba meant something else -- the above-mentioned Tokyo Bay Aqua Line perhaps? Maybe Narita Airport? Golf? Suburbs of Tokyo? Flowers and strawberries? I'm not sure. But maybe images of surfing on bottles of Coca-Cola would have been seen as a stretch, until the Olympics came along.
I'm speculating now, but maybe surfing's appearance on the 2020 Tokyo Olympics program, the contest to be held around Ichinomiya, Chiba, is what's behind the design, especially when we consider that Coca-Cola is the longest continuous sponsor of the Olympic Games, having supported every edition of the event since 1928, according to words that you can read on both the Coca-Cola and Olympic Games websites.
Not that I think the 2020 Olympics surfing contest will turn out to be something that the IOC, the surfing industry, and individual surfers around the world will look back on with and great pride -- limp and inconsistent summer swells, elements of skill and technique that go into wave riding which don't translate to television, and a set of competition rules that many spectators won't be able to understand, I fear / hope, will see to that.
For now though, the combination of soft drink and marketing minds has helped me to chalk up another personal surfing credential -- I live and surf in Chiba, Japan, a region famous for surfing (Coca-Cola as near as says so) and that's a long way to come from growing up in the industrial midlands of the U.K., a place about as far removed from the beach life as it's possible to get in that part of the world.
However, there's still the issue of a gaping lack of finesse in my wave riding to address.
The "Chiba" Coca-Cola bottle was released in June 2018 along with four other new regional design bottles from Coca-Cola -- Sendai, Nagoya (a second design?), Koshien, Hiroshima -- and a bottle designed to commemorate 150 years of Tokyo being, well, Tokyo. The new regional designs were part of a growing list that began with designs for Hokkaido, Tokyo, Kyoto, Setouchi, and Kumamoto in 2017.
Seen any of these bottles? I got the Chiba one from a vending machine at a highway service area I often stop by at on my way to / from my nearest surf break around the Kujukuri area. It cost 150 yen.
What do you associate Chiba with?
More of my posts about surfing in Japan:
An Introduction To Surfing In Japan
Carrying a surfboard on the trains in Tokyo
---