Oct 9, 2016
Nabe, from the hot pot, in front of the TV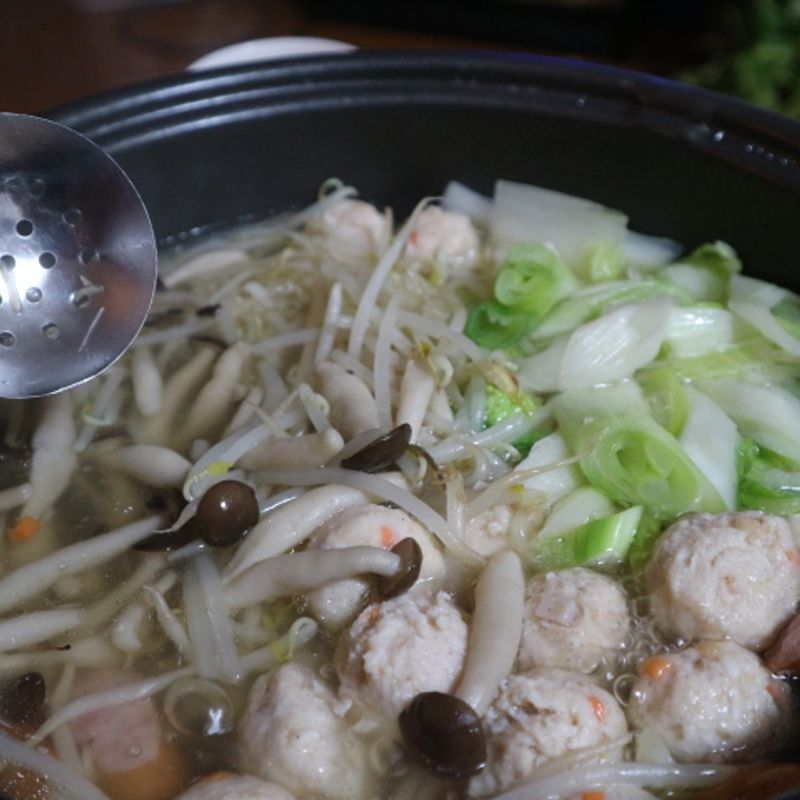 The nights are drawing in, recently I wore a sweater for the first time since April(?), and I can no longer believe that just a couple of weeks ago, I was still taking cold showers. No, summer is emphatically over. Any sense of foreboding about the onset of winter is eased though, by the fact that we can now eat nabe, sometimes sited as the Japanese equivalent of stew.
In an earlier post I talked about making yakisoba on the coffee table, in front of the TV, from a portable hot plate. The same setting and the same bit of kit (in 'pot' mode) can be used to make nabe.
I think one of nabe's greatest assets, for someone like me, is that it's really the bare minimum of cooking; chop up meat n veg, then chuck into a pot and boil. Done!
There are plenty of nabe stock to choose from at the local supermarket these days. For 250 yen we went with a salt-based sauce that would make enough nabe for two.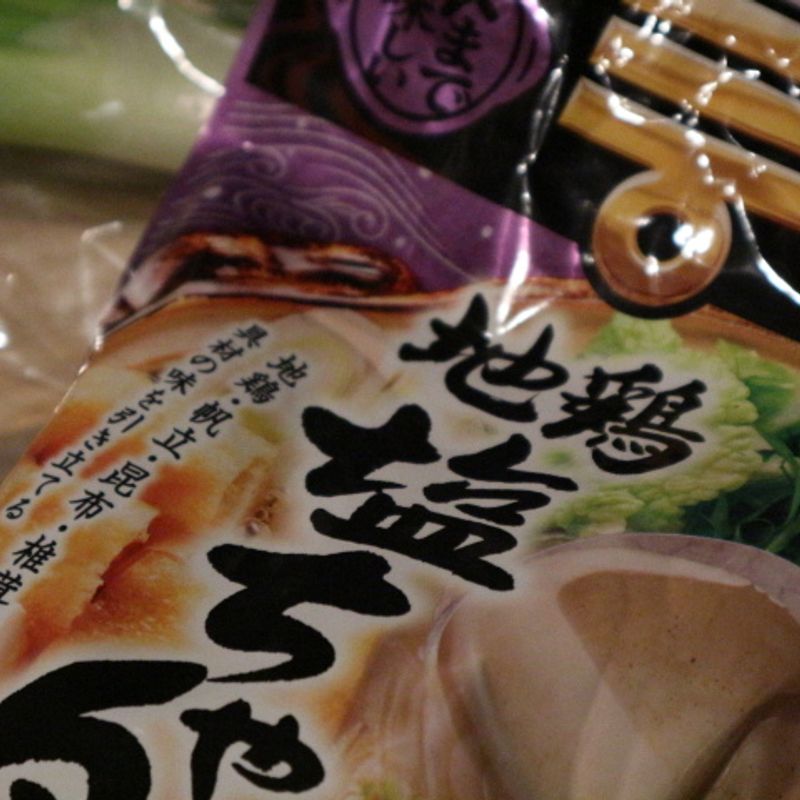 The nabe procedure really is at the lower-end of the culinary challenge. Set up the hot pot, pour in the nabe sauce, bring to the boil and then throw in your (chopped) meat n veg.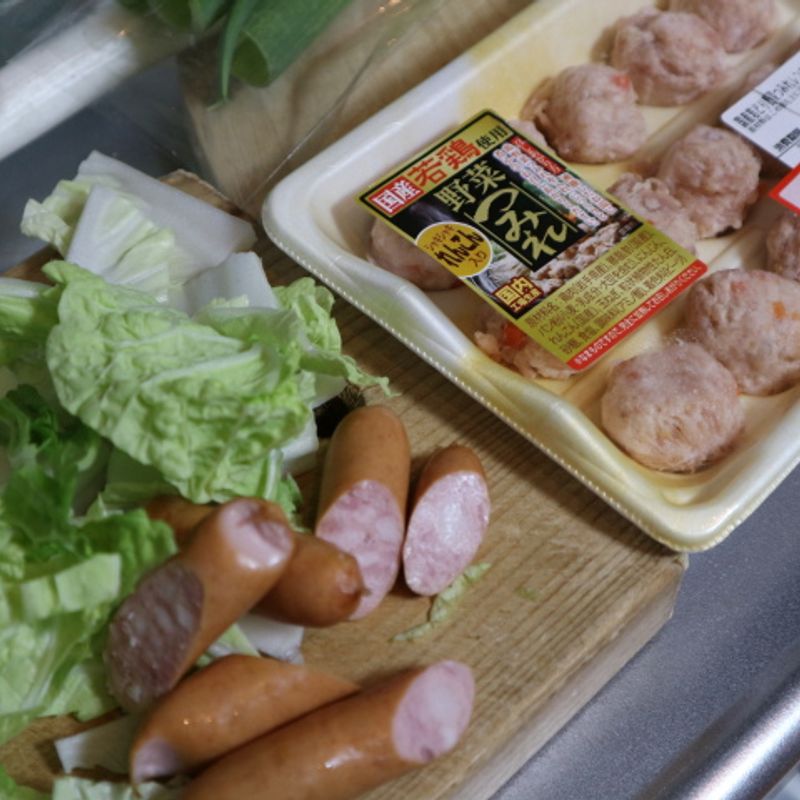 These are the ingredients that we used. I'll list the prices as well (for the benefit of others and because I'm curious to know how much I'm spending on cooking at home).

Salt-based nabe stock/sauce for two - 250 yen
Chicken (meat) balls (pack of 10) - 223 yen
Been sprouts (small packet) - 28 yen
Mushrooms (small packet) - 97 yen
Napa cabbage (1/2) - 127 yen
Leek (1) - 97 yen
Wieners (bag of 10) - 133 yen
TOTAL: 955 yen (477.5 yen per person)
Note: Not all of the cabbage was used. Many items above were bought in double the quantity (due to the way they were packaged), so more money was spent than as indicated by the total. I'll have to find something to do with those 'extra' ingredients.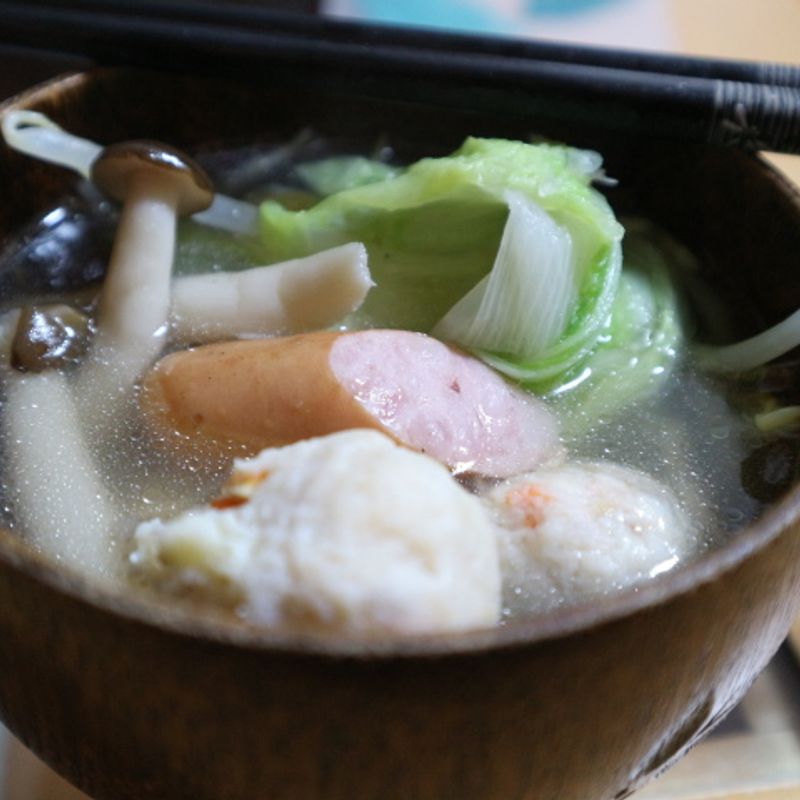 Usually, after all the 'bits' in a nabe have been consumed, noodles are added to the remaining soup. On this occasion, we were looking to keep things lighter so refrained from doing that. It's also why we chose our salt-based stock as this definitely feels like less of an eating challenge when compared to say, the tonkotsu or sesame based nabe stocks. On the downside, this particular dish lacks a bit of color.
At times when I'm feeling a little more flush, wieners might be replaced with some kind of fish. For more of a health thing, some tofu might be thrown into the mix.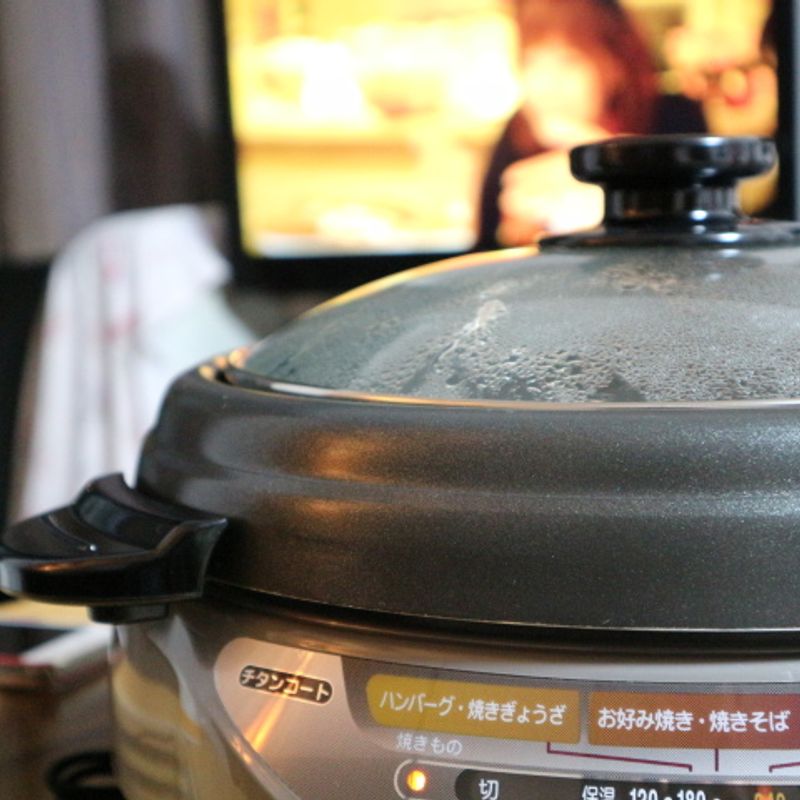 As for the hot pot/plate and cooking a nabe in front of the TV? Perfect for the quite frankly crappy weather we've had in Tokyo over the weekend so far!
What goes into your nabe?
---