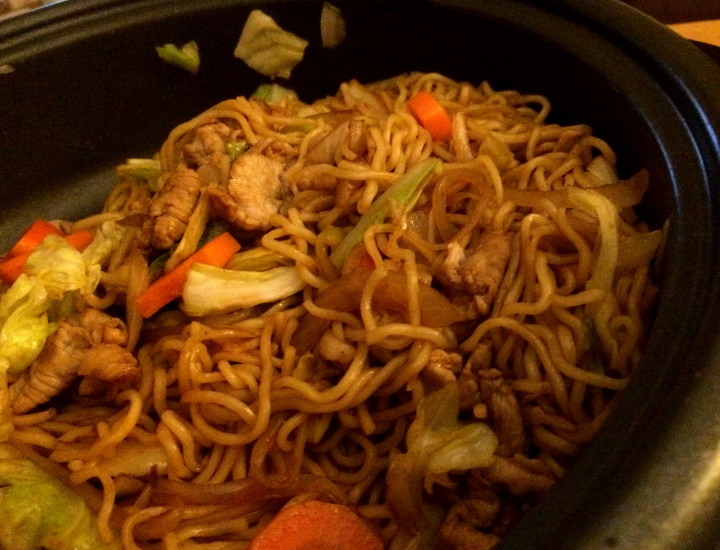 On those days when the fridge is looking a bit Spartan, I'm short of ideas for something to cook, and even shorter on motivation to do so, my default setting is yakisoba / 焼きそば. For me, yakisoba is like a reliable, if not quite ground breaking, CD (in the days when people still listened to them); something you can slap on, and know it's going to deliver, whatever the mood.
Another great thing about yakisoba is that I can break out the hot plate (ホットプレート/ hot plate or クックプレート / cook plate in Japan), set it up on the coffee table and put together a meal in front of the TV. Great slob food.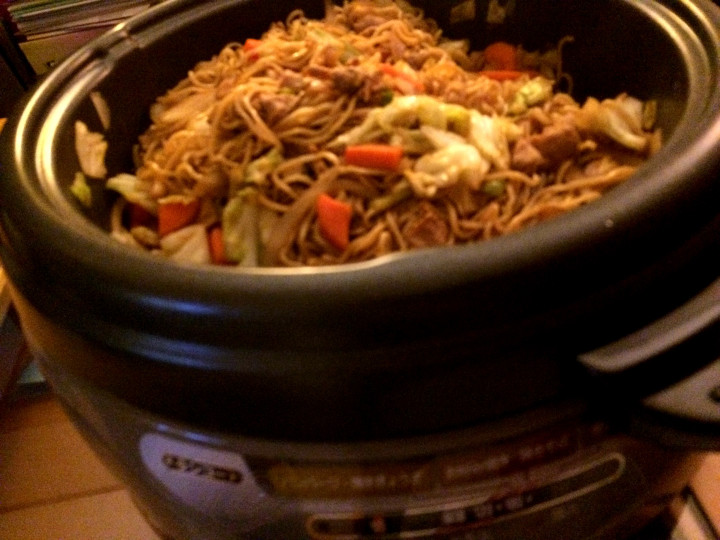 I usually get a set of noodles and sauce powder from the supermarket for around 150 - 200 yen.
Other ingredients …
½ onion (sliced)
½ carrot (sliced))
shimeji mushrooms (straight out of the packet, just break em up a bit)
¼ cabbage
meat (usually strips of pork, or chopped wieners/frankfurters)
I'll also use green peppers and/or bean sprouts depending on what's in the kitchen. All this will fill up two people for around 500-600 yen (I like button mushrooms but they're expensive over here; around 200 yen for a small pack (about 8 pieces) hence the shimeji).

Warm the hot plate, and drop in the meat (no oil/grease needed).
Brown the meat, then throw in the veg.
Add the noodles (Avoid the temptation to separate them immediately. Clear space, sit them on the plate and then cover them with the meat and veg. Let them soften and then begin to mix everything together)
Add powder and give things a good mix.
Done … in about 10 mins (not including the minimal prep). I stay clear of the beni shōga (pickled ginger) that so often appears with yakisoba. The taste is way too strong and just detracts from what going on with my noodles.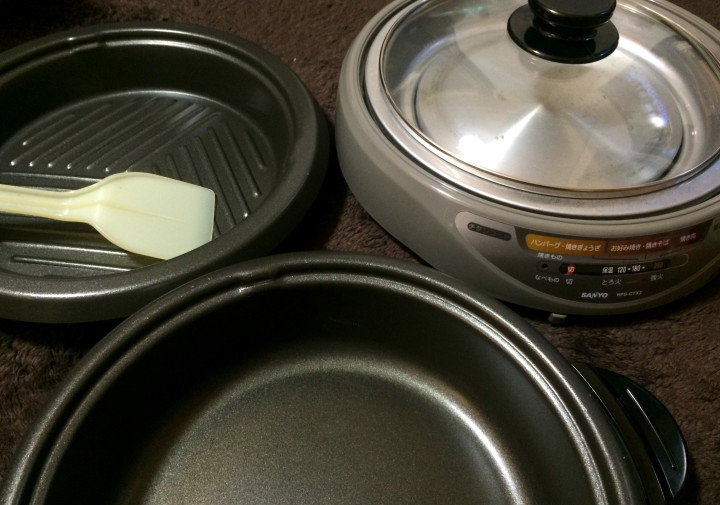 I can't recommend the hot plate enough. Besides yakisoba, it gets used for nabe, shabu shabu, sukiyaki (flat pan), and yakiniku, plus the occasional steak (rutted pan). It's great to have for when you want some communal cooking/eating, and you can set it up anywhere (a real plus given Japan's often Lilliputian kitchens). A cheap mini hot plate sells for around 1,500 - 2,000 yen. For something with a bit of substance you'll pay 4,000 - 5,000 yen.
Now, it's a shame there's never anything decent on the TV over here!! (Kidding!! Sort of ... )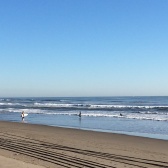 Traveler, surfer, and scribe. Based in Tokyo for six years.