Nov 20, 2018
I went splurging on green tea from Shizuoka the other day and bought the most expensive kind I could find. Well here are two side-notes about it: 1. It was just a local drugstore and not a tea specialty store, so I know the real supreme quality stuff weren't stocked there; and 2, one big reason I let myself make such a "significant" purchase was because the pack was half priced! What was normally a thousand yen for the 100g (about double of the Shizuoka tea I have had before) was only 500 yen! So I put it into my basket along with other drinks I was getting. I gotta treat my liver and give it a rest from the alcohol, so I thought the best green tea there would do the job.
That tea was the most expensive of its kind, so I assumed it was the best. The same brand sells two other low level types in the store too, one at 800 yen per bag and another at 600 yen per bag.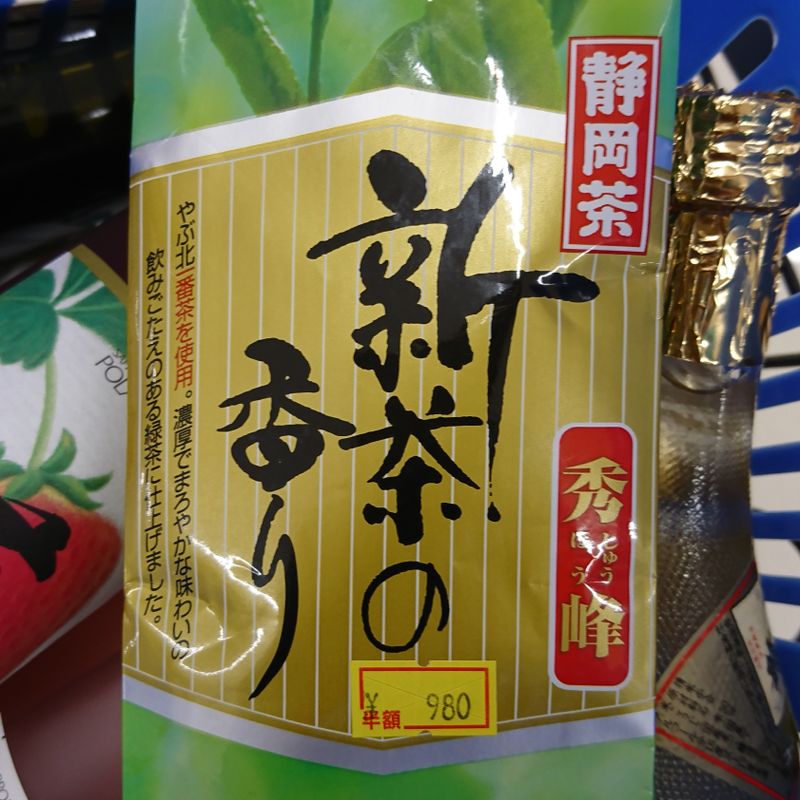 Once I brought it home, I made myself some Shizuoka tea. While there is still some warmth in the air, I thought this might be the last chance for me to enjoy cold green tea, so I made a cold brew in a jar and stuck it into the fridge. I left it there over night and the next morning, it was ready for my enjoyment. I also popped open a bag of consommé potato chips to go with it. Got youtube opened too, and my perfect late morning chill time was good to go.
The tea was great. The flavor was richer than anything else I have tried. I put in the same amount of tea leaves as usual, I left it in the fridge for just as long as usual, and the flavor was just piles more than the tea I have previously tasted, even the fresh local matcha I had at my friend's place! (link here to see my journey: Matcha experience in Inaka Shizuoka).
The flavor was rich, very very rich, and that was the best part. The first run was excellent, giving me the delightful bitterness I wanted to wake me up in the morning. I refilled the cup and left it for another day, and it was still impressive! By the third brew, the flavor understandably weakened, but it was still at a level that I would enjoy as normal green tea. If I consider how many runs I could do with one batch of leaves, this one is quite cost-effective.
I definitely feel like I got what I paid for and thoroughly enjoyed it, especially when I got it half priced!
This post is supported by Shizuoka Green Tea Guide, one of City-Cost's Supporters helping City-Cost bloggers to enjoy life in Japan and engage in new experiences.
---