Jul 5, 2018
Gallery - Odaiba Icchome Shotengai
---
Game Centers are everywhere in Japan. You can find them in almost any crowded districts that young people would visit, and you can enjoy an assortment of electronic entertainment by putting in 100 yen coins one after another. But game centers and arcades are just not like what they used to be. Nowadays, they are populated by music rhythm games, card collecting games, medal pushers, and of course, UFO catchers. What about the less digital and more mechanical machines from the 70's? Those are hard to find nowadays, but if you go to the Odaiba Icchome Shotengai, you can get your fix there.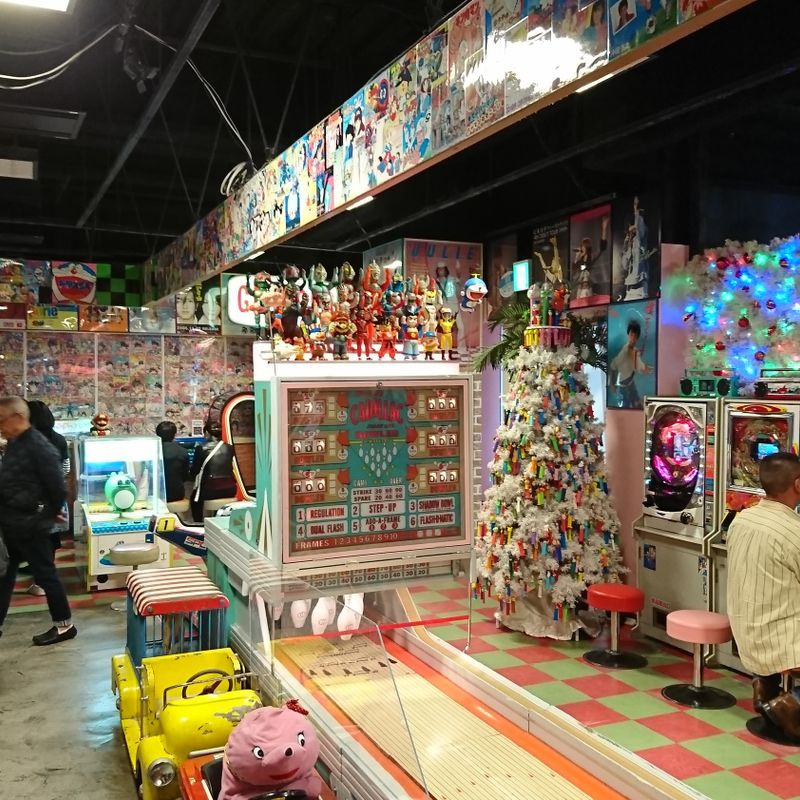 The indoor-street inside the DECKS shopping mall is decorated with Showa manga and characters to help you travel back in time. Upon walking in, you already feel like you are in a different era. However, the star is of course the machines. There is an impressive selection of vintage arcade machines being kept and taken care of here, but it is also not a museum as you can play them all you want (for a 100 yen each as well)!
If you are a fan of pinballs, this place has loads of pinball machines for you with different themes. Old school video game fans will enjoy the retro games like Super Hang-on, Super Mario Brothers and other coin-eating frustratingly difficult games here. I am personally a fan of those physical machines that require you to hammer objects as they pop-up (kinda like wack-a-mole), and Wani Wani Panic is my favourite! I also love the feeling when you see a machine that you have never seen before so you try to guess how its played. You are trying something old for the first time, and you just don't get that feeling often nowadays. Not to mention, quite a few machines can be enjoyed with another person, doubling the fun!
All in all, this Odaiba Icchome Shotengai is definitely a great place to visit. You might be getting bored of the game old gimmicks at modern game centers, so come here instead and game like the 70's!
---