Feb 15, 2019
Since this green tea project started, I find myself paying more attention to the green teas around me more. One thing I had never looked at before until now is the origin place of the tea, and it is quite interesting seeing how some shops would have a good selection of Shizuoka green tea, while others might have merely one or two bags.
I was happy to find that the big high-end (relatively) supermarket, Seijo Ishi, carrying a nice selection of Shizuoka green tea as well! Being the nice supermarket across the Japan that often carry both local and import products not available in your everyday neighbor supermarket, it is not the biggest surprise. The one I visited was the Seijo Ishi in Setagaya area near Seijo Ishi Gakuen. That's right, it was the original Seijo Ishi!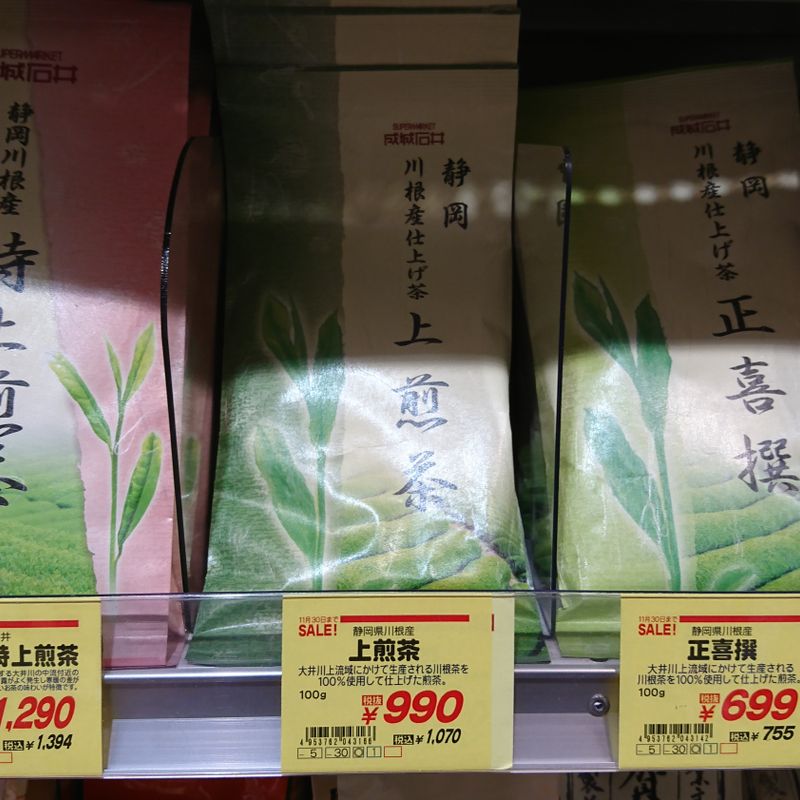 However, what I didn't expect to see was that these Shizuoka green tea are Seijo Ishi branded, making these teas truly exclusive. In western supermarkets back home and most supermarkets and drug stores in Japan, store brands usually indicate cheaper products. But Seijo Ishi is such a quality establishment, seeing something of their own brand actually gave me more confidence than tea brand names I have never heard of. The pretty packaging helps too.
Just like many other brands, the Seijo Ishi brand offers their green tea by dividing them into grades. They start from the basic, then jou 上, and then tokujou特上for the best stuff, which I appreciate as it is easy to tell compare to the brands that use different tea names. They are also easily distinguishable even just from price points. Their teas are grown mostly near the top of the Ooigawa River of Shizuoka, except for the best quality pack which are farmed closer to the center section of the river. They are all identified as Kawane Tea. The back of the packages also give you the idea of how the tea would taste differently.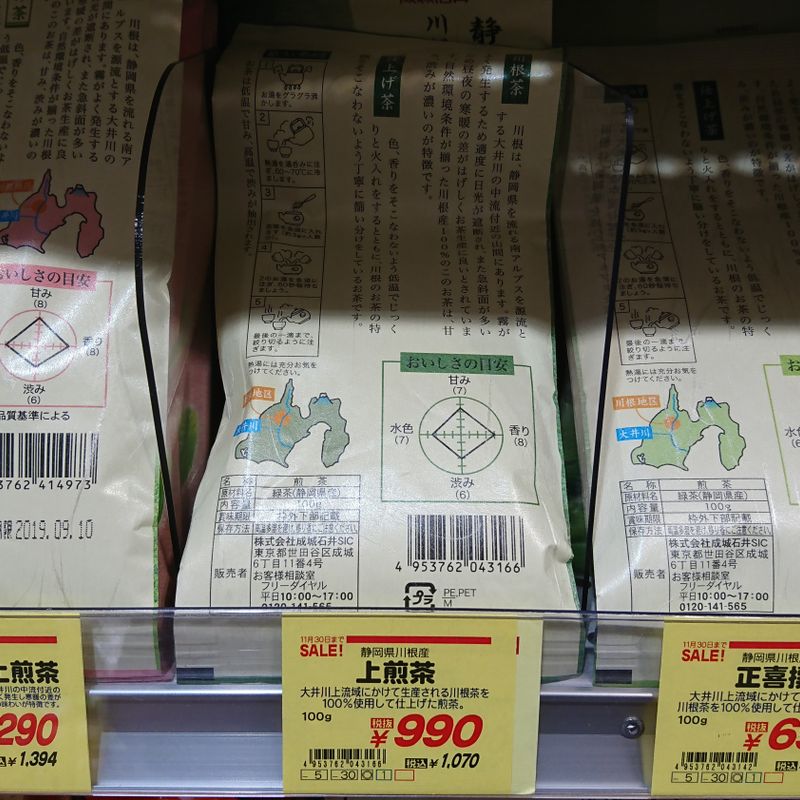 Granted, Seijo Ishi items are generally more expensive than other shops selling the same item. Tim Tams, for example, are around 450yen when they are just 370yen at Kaldi Farm. But again, you can't find these Seijo Ishi branded ones anywhere else. With the cheapest 100gram package at 699 yen plus tax (there is a 200g package for 1290 yen), and the highest quality one at almost double the price, you are paying a significantly higher amount for the better leaves.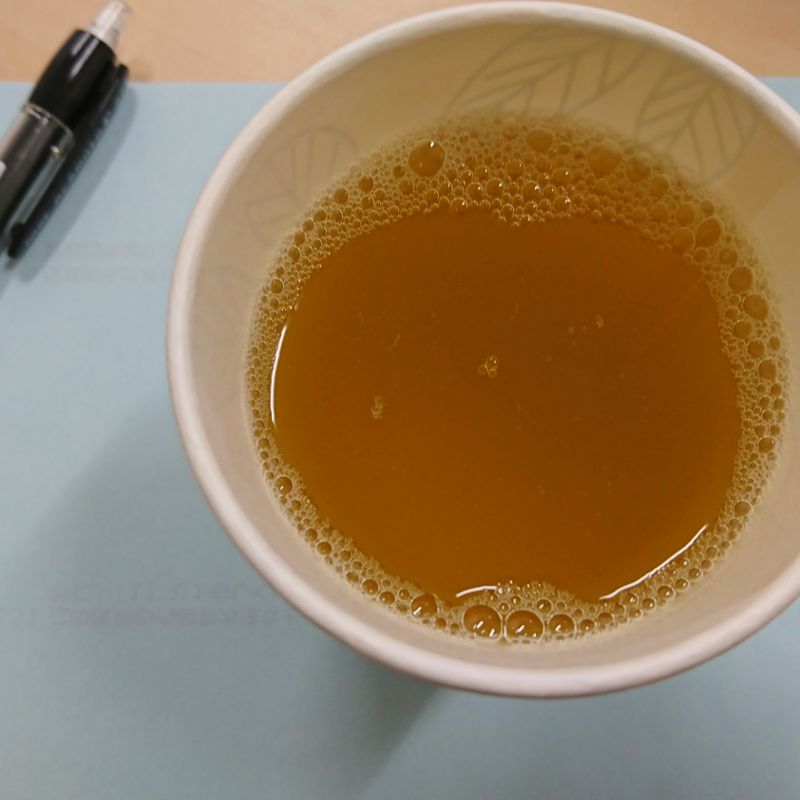 With the money I had on me, I went for the cheapest package (the one on the right side in the photos above). I didn't have the more expensive types to compare to, but for my taste, it was what I had expected: good quality green tea to satisfy me and warm me up. Rich in flavor and deep in its color. The bitterness is profound and it doesn't overstay its welcome. As I have said before, I know that Seijo Ishii is always quality, and the slightly premium price gets you good quality assurance. I can only imagine the two higher grade teas being even better, and hopefully I will try them as well once I am done with this pack.
Nonetheless, the best news out of this is that since Seijo Ishi is everywhere throughout the country, often close to or attached to big train stations, now I know (and you know too) that Shizuoka green tea can easily be purchased when I want it.
This post is supported by Shizuoka Green Tea Guide, one of City-Cost's Supporters helping City-Cost bloggers to enjoy life in Japan and engage in new experiences.
---