Dec 30, 2015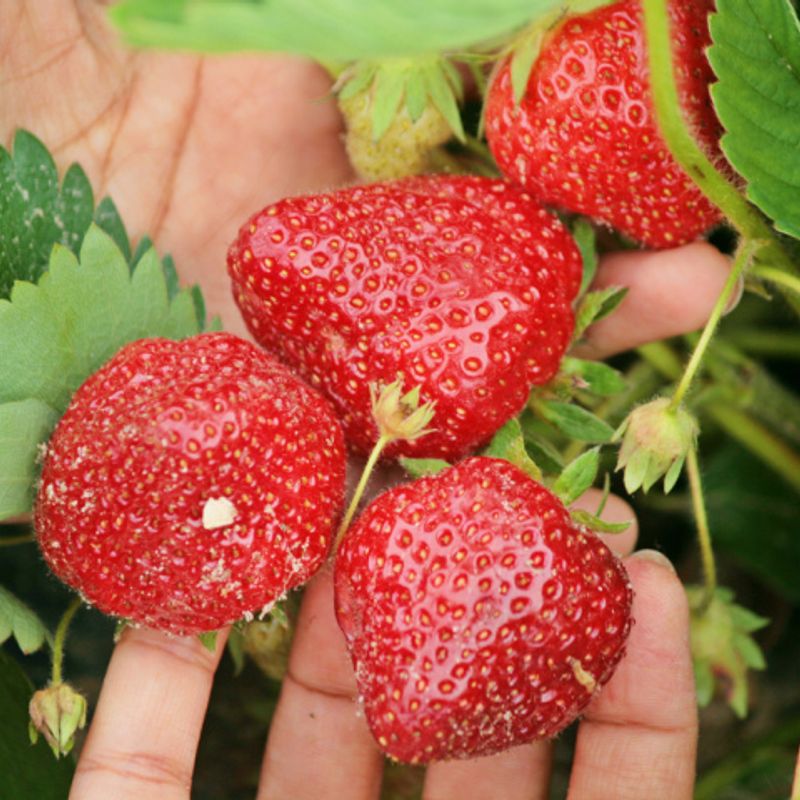 Strawberry picking season starts as early as mid-December in parts of Kanto. By the end of January, almost all strawberry picking greenhouses are open for business. The system of strawberry farms in Kanto is usually a fixed price for a half of hour of picking and all-you-can-eat. Some farms do not have a time restriction, but generally those farms are more expensive. The prices per farm differ greatly, some start as cheap as 500 yen for children, but adult costs are usually around 1,500 yen. As the weather warms, it is not unusual for the farms to reflect this in their charges and lower the price in April or May. Most farms do not charge for children two years old and under. Parking is typically free. You can bring home strawberries you've picked, if you are willing to pay an extra charge determined by weight.


If you are looking for a place you can enjoy strawberry picking, look no further! This month I will be featuring places you can strawberry pick in Chiba, Saitama, Kanagawa, Tochigi, Ibaraki, and Gunma and some information for Tokyo too. Today, we look at KANAGAWA. Where information is known about the farming practises it will be written in bold, for example "EM NATURAL FARMING". I have also added some tidbits of information where possible. Each farm listed is linked to a website with further information. However, the information on the websites is only available in Japanese unless otherwise stated. I have not quoted prices below, as they can often change. Please see the individual farm website for price information. Roman numerals are used so even if you do not read Japanese you can see the prices.
If you would like more information in English on a particular farm, please ask in the comments and we will get back to you as soon as possible. Also, please feel free to add your own recommendations in the comment area. Don't forget to check back for other prefectures throughout the month of December.
Kanagawa
Yokohama Area
★Tokue Strawberry Farm (徳江いちご農園) ICHIGAO HOUSE
URL: http://tokuenouen.jp/index.html
TEL: 080-6789-7356

SEASON: Mid January - end of May
They have 2 areas, this information is for the ICHIGAO HOUSE. REDUCED PESTICIDES. Raised beds, you don't have to bend down to pick the strawberries. A reservation isn't required, but advised.
Hiratsuka Area


★Sugiyama Strawberry Farm (すぎやまいちご園)


TEL: 0463-55-0265
SEASON: End of January till mid-May
REDUCED PESTICIDES. Raised beds. Booking advised.
Yokosuka Area
☆Tsukuihama Tourism Farm (津久井浜観光農園)
URL: http://www.jakanagawa.gr.jp/yokosuka-hayama/kanko/top.html
TEL: 046-849-4506
SEASON: Start of January to early May
There's a free shuttle bus from Tsukuihama Station until the 31st March. Free parking. Hours are 9am to 3pm.
Hadano Area
☆Katano Strawberry Farm (かたのいちご園)
URL: http://www12.plala.or.jp/katafrag/index.html
TEL: 090-8114-2082
SEASON: Mid January to Golden Week (May)
Raised beds, barrier free. Toilets for patrons use, free parking.
Ebina Area
☆Strawberry House (ストロベリーハウス)
URL: http://www.geocities.jp/strawberryhouse_2015/
TEL: 046-238-2750
SEASON: Early January to mid June
Raised beds, wide aisles, suitable for strollers. They provide some lovely extras such as a play area, nappy (diaper) changing area and rest area.
Other strawberry picking articles:

Strawberry picking in Saitama: https://www.city-cost.com/blogs/Saitama/MPbdG-living_saitama_saitama-shi_chichibu-shi_yoshimi-machi
Strawberry picking in Kanagawa: https://www.city-cost.com/blogs/Saitama/wN40z-living_kanagawa_yokohama-shi_hiratsuka-shi_ebina-shi
Strawberry picking in Chiba: https://www.city-cost.com/blogs/Saitama/wm1aw-living_food_chiba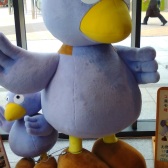 Level 8 LocalGuide with Google. Blogging about life in Japan as an Irish WAHM to 4 kids on insaitama.com.
---