Dec 22, 2015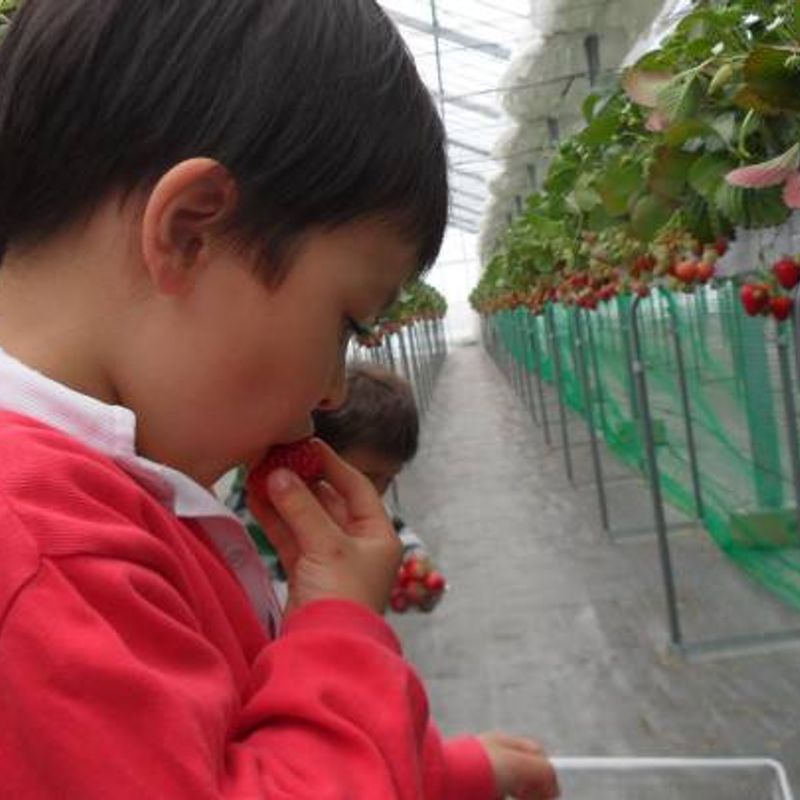 Strawberry picking season starts as early as mid-December in parts of Kanto. By the end of January, almost all strawberry picking greenhouses are open for business. The system of strawberry farms in Kanto is usually a fixed price for a half of hour of picking and all-you-can-eat. Some farms do not have a time restriction, but generally those farms are more expensive. The prices per farm differ greatly, some start as cheap as 500 yen for children, but adult costs are usually around 1,500 yen. As the weather warms, it is not unusual for the farms to reflect this in their charges and lower the price in April or May. Most farms do not charge for children two years old and under. Parking is typically free. You can bring home strawberries you've picked, if you are willing to pay an extra charge determined by weight.


If you are looking for a place you can enjoy strawberry picking, look no further! This month I will be featuring places you can strawberry pick in Chiba, Saitama, Kanagawa, Tochigi, Ibaraki, and Gunma and some information for Tokyo too. Today, we look at SAITAMA. Where information is known about the farming practises it will be written in bold, for example "EM NATURAL FARMING". I have also added some tidbits of information where possible. Each farm listed is linked to a website with further information. However, the information on the websites is only available in Japanese unless otherwise stated. I have not quoted prices below, as they can often change. Please see the individual farm website for price information. Roman numerals are used so even if you do not read Japanese you can see the prices.
If you would like more information in English on a particular farm, please ask in the comments and we will get back to you as soon as possible. Also, please feel free to add your own recommendations in the comment area. Don't forget to check back for other prefectures throughout the month of December.
Strawberry Picking in Saitama
Hiki District Area
Kawajima
☆Strawberry Hunt (すとろべりーはんと)
URL: http://strawberry-hunt.jimdo.com/
TEL: 049-297-7909
SEASON: Mid-December to mid-May
They have a 100 yen discount QR code on their website. Barrier free greenhouse suitable to buggies. They provide warm green tea for free.
Yoshimi
☆Roadside Station Ichigo no sato (駅の道いちごの里)
URL: http://www.ichigonosato.com/
TEL: 0493-53-1530
SEASON: January to May
They also provide information for 4 other greenhouses in the area. They have barrier free and the regular grounded stalls. They advise to ring in advance.
Chichibu Area
☆Wado Farm (和銅農園)
URL: http://www.wado-nouen.jp/
TEL: 0494-25-4733
SEASON: Early January to late May
USE ORGANIC SOIL. Barrier free greenhouse, suited to wheelchairs and strollers. The owner can speak English, you can call "Ken" direct at 090-8592-1807.
☆Okiune Farm (おきうね農園)
URL: http://www.k3.dion.ne.jp/~sgmb502/
TEL: 0494-23-2712
SEASON: from mid December
There is a restaurant on the grounds.
☆Yokoze Town Tourism (横瀬町観光)
URL: http://www.yokoze.org/2014/01/6632/
TEL: 0494-25-0450
SEASON: from January
Provides names and numbers of 10 strawberry picking farms in the areas of Yokoze and Ashigakubo.
☆Komatsuzawa Leisure Farm
URL: http://www.komatsuzawa.co.jp/
TEL: 0494-24-0412
SEASON: January to June
It is a big fruit farm that offers a selection of fruit picking throughout the seasons. They also have some other activities such as fishing and workshops.
☆Chichibu Fruits Farm
URL: http://www.fruit-farm.jp/
TEL: 0494-23-2711
SEASON: from mid-January to May
You can order a BBQ on Saturday and Sundays.
Saitama City Area
☆Iwatsuki Strawberry Picking Tourist Farm (岩槻いちご狩り観光農園)
URL: http://www.stib.jp/info/data/iwatsuki-ichigo.html
TEL: 048-798-4196
SEASON: Mid-March to May
Free parking and walking distance from Higashi Kawaguchi Station.
☆Fukai Farm (深井農園)
URL: http://www.fukai-farm.com/
TEL: 090-2929-3640
SEASON: End of December to mid-May
PRACTISE NATURAL FARMING.
Sayama Area
☆Sayama Berryland (狭山ベリーランド)
URL: http://www.sayama-sb.com/
TEL: 090-5411-7314
SEASON: Mid-December to end of May
They have a barrier free greenhouse suited to strollers.
Gyoda Area
☆Berry's farm Hasegawa (ベリーズファームはせがわ)
URL: http://berrysfarm-h.com/
TEL: 080-5030-1583
SEASON: Start of January to end of June
Barrier free greenhouses suited to strollers. They have a rest area and a shop in one of the greenhouses. You can print off a 100 yen discount coupon from their webpage.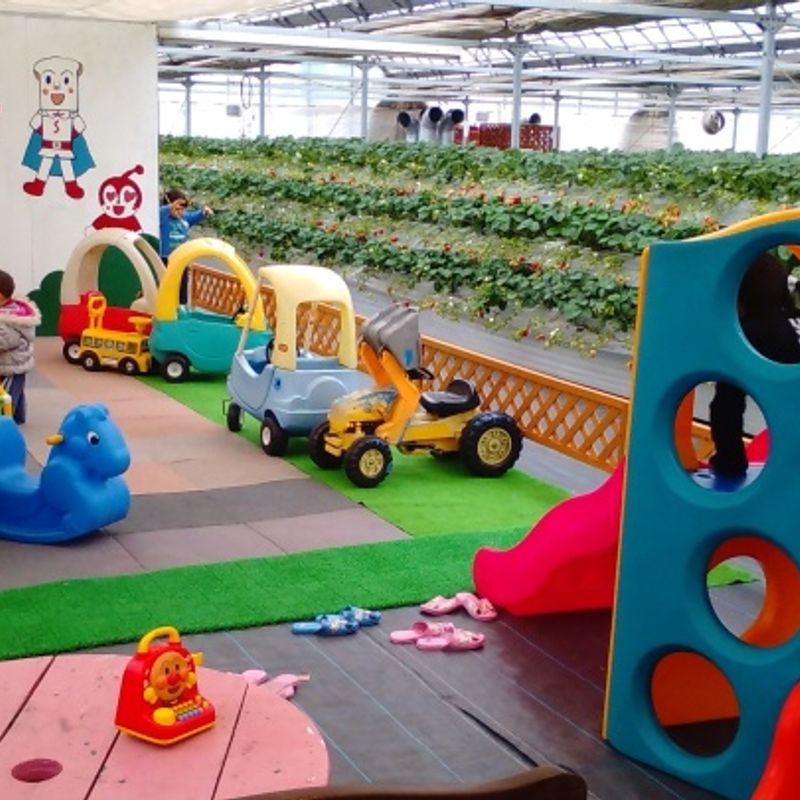 OTHER
On my blog you can get information about my personal favourite: Shimura Strawberry Picking farm in Sakado. 坂戸にある、 志村農園は私の一番好きないちご狩り場所です。
http://insaitama.com/strawberry-picking-with-a-play-area-sakado/
PLEASE DO COMMENT IF YOU HAVE ANY QUESTIONS and don't forget to check back for more information on other prefectures, in the coming weeks.

Other posts in this series:
Strawberry Picking in Chiba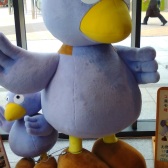 Level 8 LocalGuide with Google. Blogging about life in Japan as an Irish WAHM to 4 kids on insaitama.com.
---