Jun 27, 2019
One of my favorite pastimes in the summer, when it's too hot to do much else, is cafe hopping. This past May was unseasonably hot and put my hiking plans on halt. It was a great excuse to tick off some of the "want to go" on my cafe list. Here are some of my favorites from my cafe hopping in May:
5. Kitchen Cafe Cranbon, Higashimatsuyama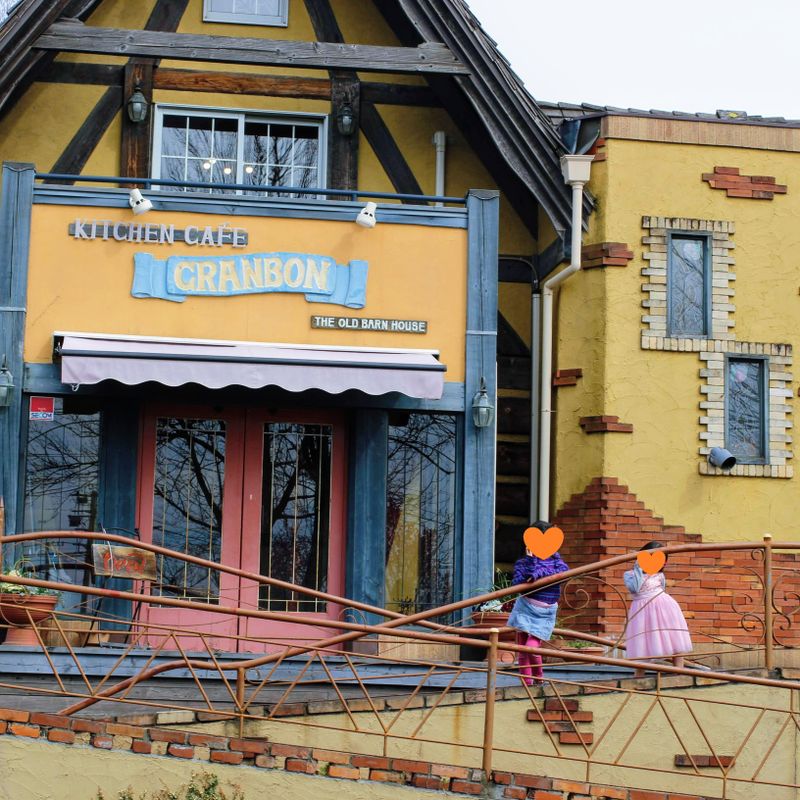 I might not be particular good, but I am a shutterbug by nature. I love taking photos although I have little skill for it. Kitchen Cafe Cranbon is a haven for people like me. So much to look at, so much to photograph. The food is mediocre, but who cares when it is picture perfect! The staff are friendly and the rooms big bright and airy. It is suitable for a couple, a family, a group or a lone diner.

Address: 2428-5 Matsuyama, Higashimatsuyama, Saitama 355-0005
Hours: 11.30 am to 9.30 pm
Cost: it is a little on the expensive side, budget upwards from 1200 yen for lunch.
4. Vert Cafe, Gyoda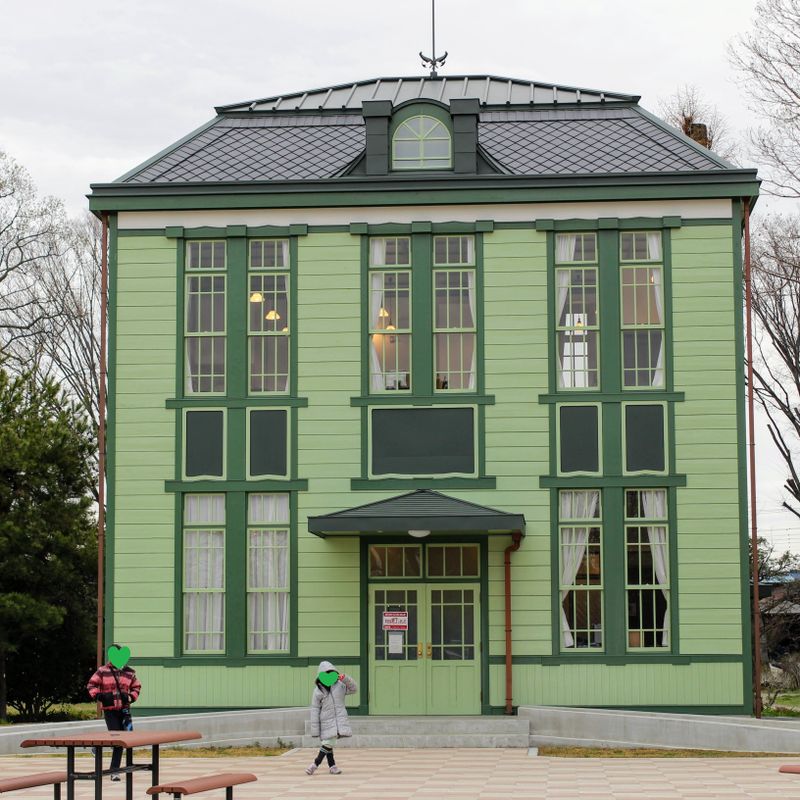 An atypical European-style wooden building, a Tangible Cultural Property of Gyoda, is home to a child friendly cafe run by a group of young mums. Like a lot of the trendy cafes these days, the menu is quite small, but everything is homemade. They use unusual and healthier ingredients to make their desserts, which change frequently.
Address: 2305 Suijōkōen, Gyōda-shi, Saitama-ken 361-0053
Hours: 11 am to 4 pm Friday to Wednesday, closed on Thursdays.
Cost: reasonably priced, around 900 yen for lunch.

3. Fukurou No Mori, Ranzan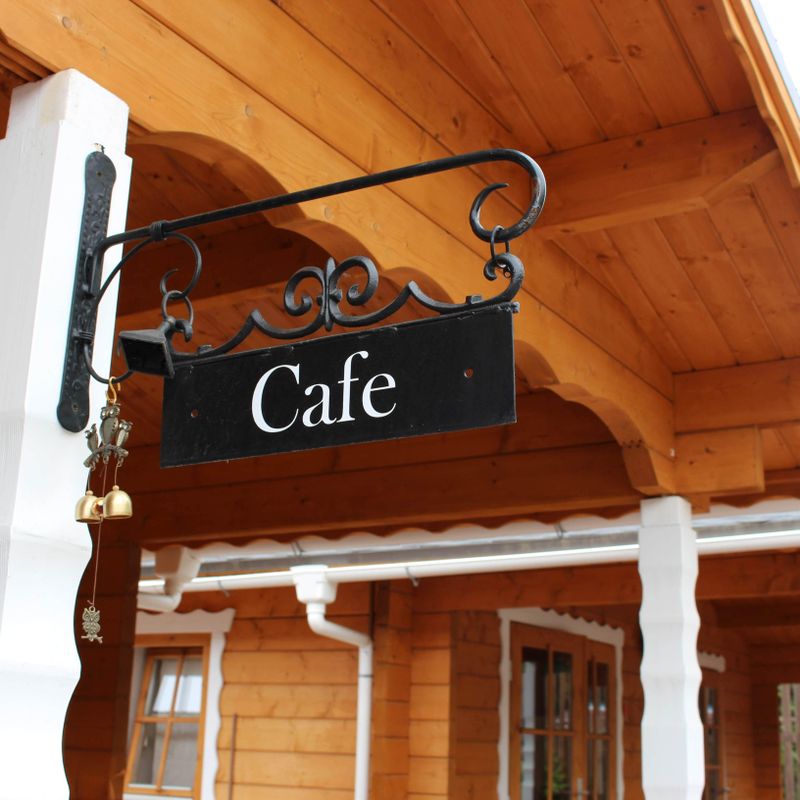 Fukurou no Mori is an outdoor cafe and barbecue site in the rural area of Ranzan. They make a killer snow cone with ice they make from natural water in Yamanashi, topped with fresh seasonal fruits. The seating area has a glamping feel to it with the hammocks and gazebos. It is one of only a handful of dog friendly cafes with a dog run in Saitama.

Address: 2687-2 Kamagata, Ranzan-machi, Hiki-gun, Saitama-ken 355-0225
Hours: 11.30 am to 6 pm, Tuesday to Sunday. Closed on Mondays.
Cost: Lunch prices are reasonable, but the snow cones might seem expensive at first. They cost around 900 yen, but they are natural shaved ice with real fruit topping.
2. Garden and Cafe Prunus, Higashimatsuyama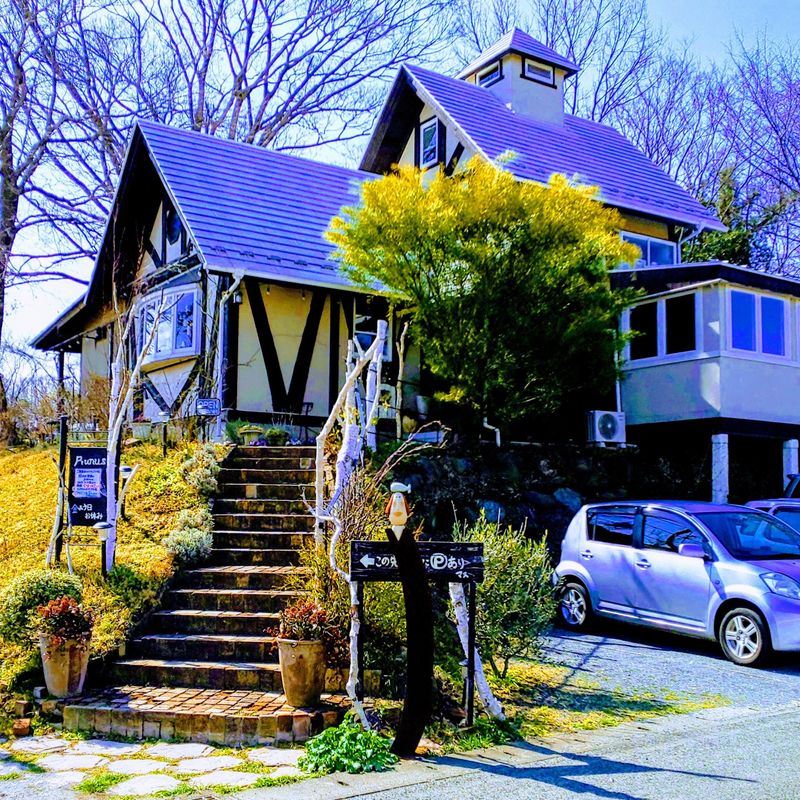 Yes, Higashimatsuyama features again. I only realized over the last year just how many instagenic cafes Higashimatsuyama has. It may just be the cafe hopping capital of Saitama. In terms of food, this one, Garden and Cafe Prunus, is number one. The food is homemade from local ingredients and served beautifully. The menu is small though, but reasonably priced for what you get.

Address: 1549-3 Oya, Higashimatsuyama, Saitama 355-0008
Hours: 11 am to 4 pm Saturdays to Thursdays, closed on Fridays
Cost: reasonable for what you get. About 1300 yen for lunch with a drink.
1. Greenfinger Cafe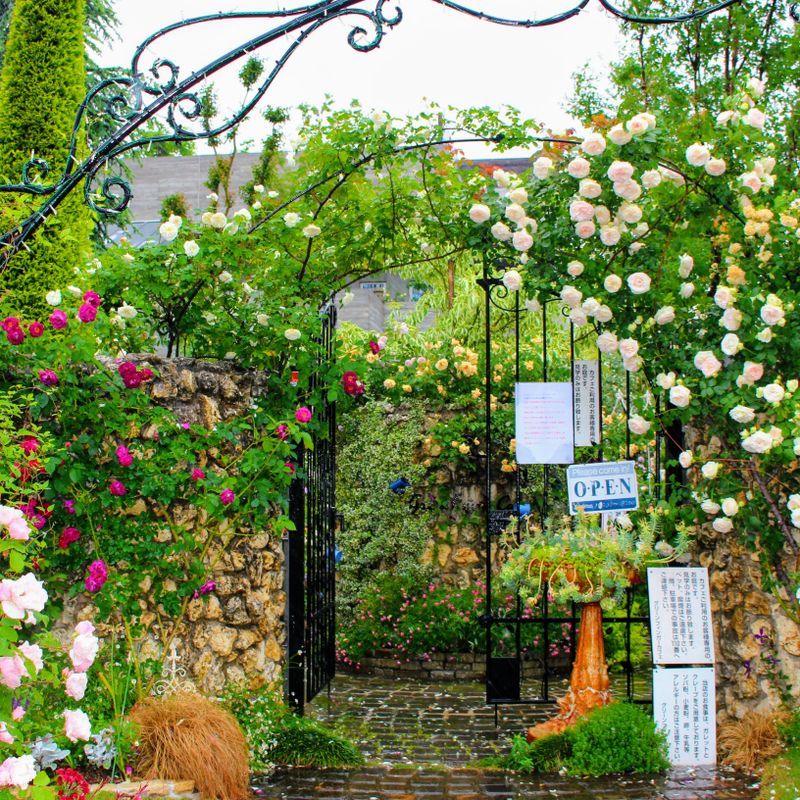 Seldom has a cafe, or any eatery for that matter, made such an indelible impression on me. This is one of only a handful of cafes that I will visit multiple times. It is not the food, although delicious, that overwhelmed me with emotion, but the scenery. The cafe is in the rose garden of a renowned multi-award winning gardener. So impressive it is, that I went twice in one week. Unheard of in my "something new everyday" life. The cafe garden is picturesque all year round, but particularly in May when the roses are in bloom and in June when the hydrangea are.

Address: 4-1 Kamishinden, Tsurugashima-shi, Saitama-ken 350-2225
Hours: 10 am to 6 pm Thursday to Sunday, closed Monday through Wednesday.
Cost: Expensive, but well worth it. Budget for about 2000 yen for lunch.
Do you enjoy cafe hopping? Have you a favorite cafe?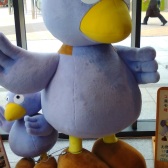 Level 8 LocalGuide with Google. Blogging about life in Japan as an Irish WAHM to 4 kids on insaitama.com.
---
2 Comments
I need to go to Saitama if not only for the cafes!

Soooo, I might have to make a trip to that rose garden!