Feb 27, 2019
White for wedding, chapel for wedding day, wedding chapel on White Day. It has the offerings of the perfect synergism for a White Day proposal. So when I was asked, hypothetically speaking, for a suggestion of where to propose on the morning of White Day, the first place I thought of was this former wedding chapel in Ome City in rural Tokyo.
Rose Town Tea Garden is a quaint tea room overlooking the Tama River. It has featured on City-Cost in the past. Once upon a romantic time, it was a wedding chapel. And artifacts of its time as a place of celebrating and facilitating matrimony are still present today. Wouldn't it make a great backdrop for a symbolic marriage proposal?
Not every proposal has to be fireworks and flash mobs. For this guy in particular he wants the romance without the drama. The proposal a means to an end, not an end in itself, as often these elaborate proposals turn out to be. Anyway, here in Japan, the over-the-top proposals are rare. They do exist of course. But at least with them being less common here there is less pressure on a man to propose in an extravagant way.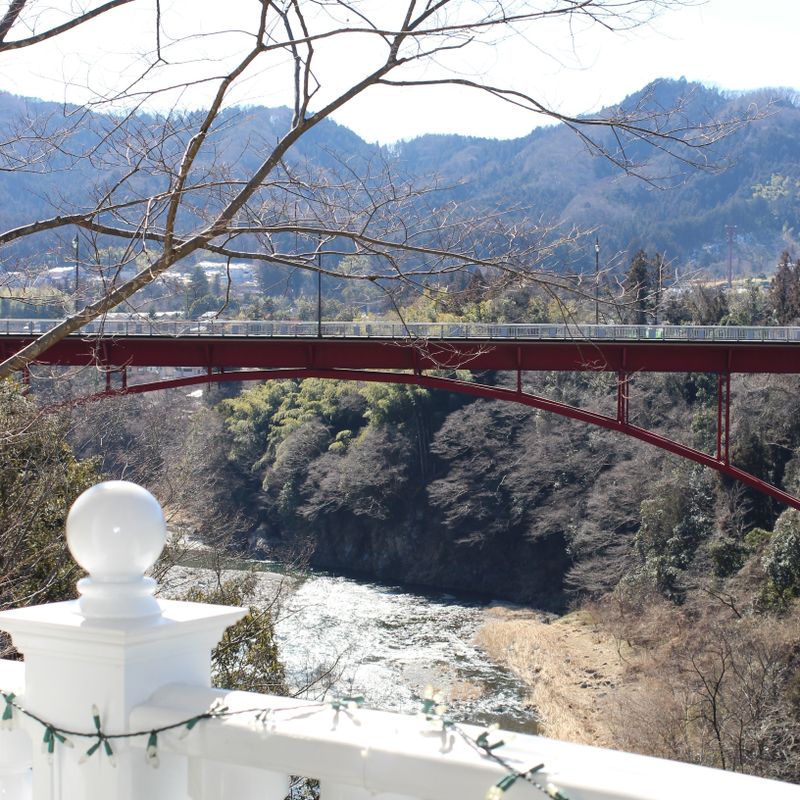 Rose Town Tea Garden has the frills (subtly) and the setting for a quietly romantic marriage proposal. The view from the marble veranda is not only of the stunning Tama River below, but with Jindai bridge, in its glorious red, framing the beautiful scene. The tea room has two pianos in it. I am sure with an advance call to the (English speaking) owners, they could arrange to have someone come in and play one of the pianos for the occasion for that added touch.
This place does not serve alcohol, which is not an issue for this couple. In theory, they would be driving. And he has plans for the rest of this fictitious day, as the proposal this year is unlikely to go ahead this year. But his interest was piqued when I told him that Rose Town Tea Garden is a tea room. Some refer to it as a tea house, which conjures an image of a Japanese tea house with tatami mats and tea whisks, but it is more like what we call tea rooms at home in Ireland. And the tea, 19 different varieties, is for the most part black tea.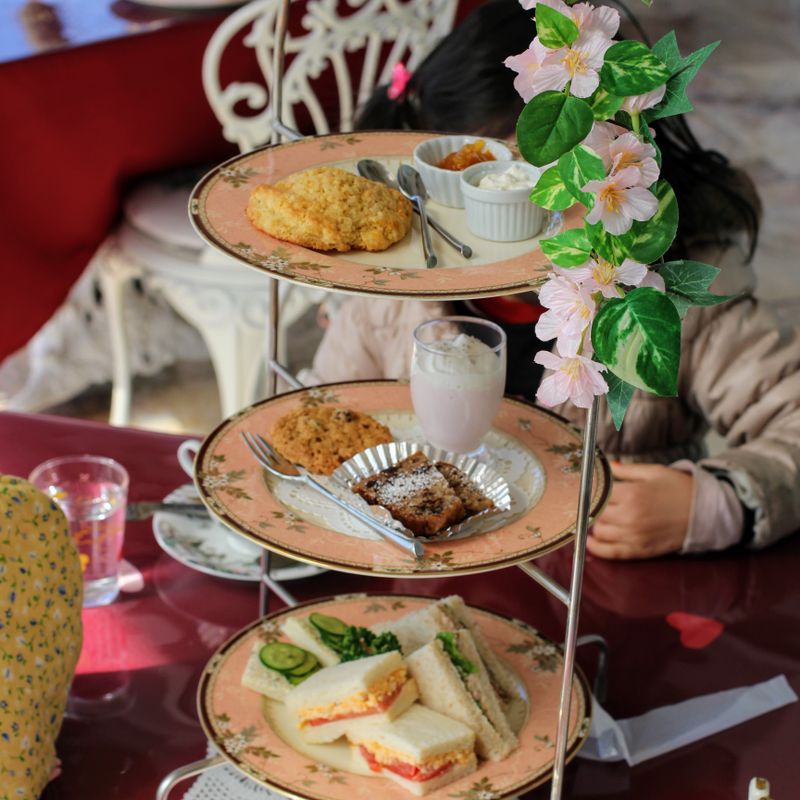 It is fitting that she loves tea, and like me she lives for afternoon tea, which is a speciality of this charming tea house. They serve it on the traditional afternoon tea tiered plates. I envision him placing the engagement ring on the top tier, knowing that she will meticulously work through the tiers from bottom to top, like a true afternoon tea connoisseur. I can imagine her surprise and delight finding a ring amongst her dessert.
For the record other places did come to mind, for this particular couple. Such as a cruise around Tokyo Bay. Or at a shrine dedicated to the bonds of marriage, of which Kawagoe Hikawa shrine came foremost to mind. Then there are the more obvious choices like the top of Skytree or Tokyo Tower, half way up Mt Fuji, at a rooftop restaurant overlooking the Yokohama famous night scene (if morning wasn't the time frame for this couple). The choice is endless, but for this occasion a quaint afternoon tea in the endearing former wedding chapel seemed to fit the bill.
Even if not for a proposal, Rose Town Tea Garden makes for a suitable romantic white day wedding chapel date.

Rose Town Tea Garden Information
Opening hours: Open Tuesday to Saturday from 11 am to 5 pm.
Budget: About 2000 yen. Afternoon tea with soup and salad costs 2,800 yen. Without soup and salad it is just 1,800 yen.
Website: Rose Town Tea Garden
Language: English (main) and Japanese


Access
Address: 〒198-0171 Tōkyō-to, Oume-shi, Futamatao, 1 Chome 3-1
By car: 15 minutes drive from Ome Railway Park on route 28. Parking for about six cars.
By train: 5 minutes walk from Hinatawada train station on the Ome Line.
Gallery - Remnants of the Wedding Chapel
---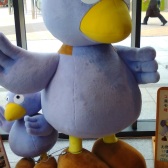 Level 8 LocalGuide with Google. Blogging about life in Japan as an Irish WAHM to 4 kids on insaitama.com.
---
2 Comments
I love the idea of a proposal here! Definitely has the romantic feel. I miss it so much - it was one of the best things about living on the outskirts of Tokyo!

@genkidesu me too, and thank you. If you ever find yourself in a position to go again, give me a call and I will meet you there :-)