Mar 15, 2017
There is nothing more beautiful than your Japan life fulfilled with hanami and cherry blossom. Overly exciting and emotional spring days are near us. Picnics are held in kouen (parks) with friends and families. The season for indoor activity is passing and enriching outdoor activities during warm spring days are persuasively encouraging us to have fun. Fully bloomed cherry trees remind us of the fresh, warm, and calm spring seasonal change. Cherry trees in full bloom almost feel like trees covered with snow. Also, it feels like they resemble white snowflakes, but they have warm, beautiful, calm, elegant pink and white petals and with the green natural colors of branches. People are happier outside and children are busy playing in the parks. Children graduate from kindergartens, elementary, and high schools in March. They begin the new school year in April with the new bloom of cherry blossom.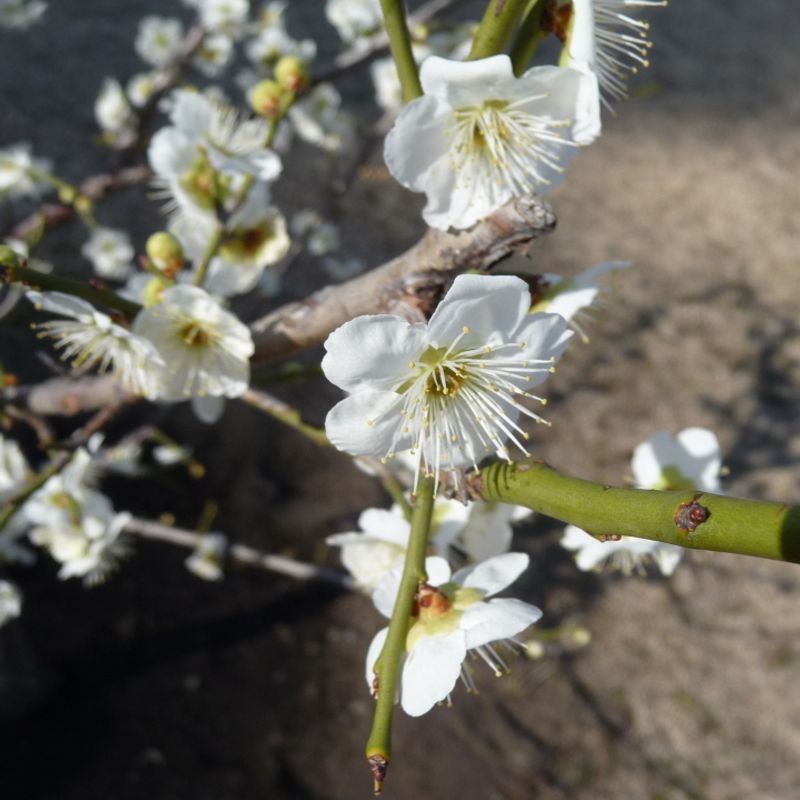 (The photo was taken in Maebashi city in Gumma prefecture. Different varieties of cherry trees are carefully planted and grow in the city park.)
Often, there are parks within the neighborhood, so that people can enjoy hanami without going too far out the cities. Laid out cherry trees in recreational parks and to have mend all year around. Locals of the city follow officially set calendars for a few days to celebrate and view hanami. There are photographers, lots of people, and food courts which have chocolate covered bananas with sprinkles, okonomiyaki, yakisoba, and snacks, etc.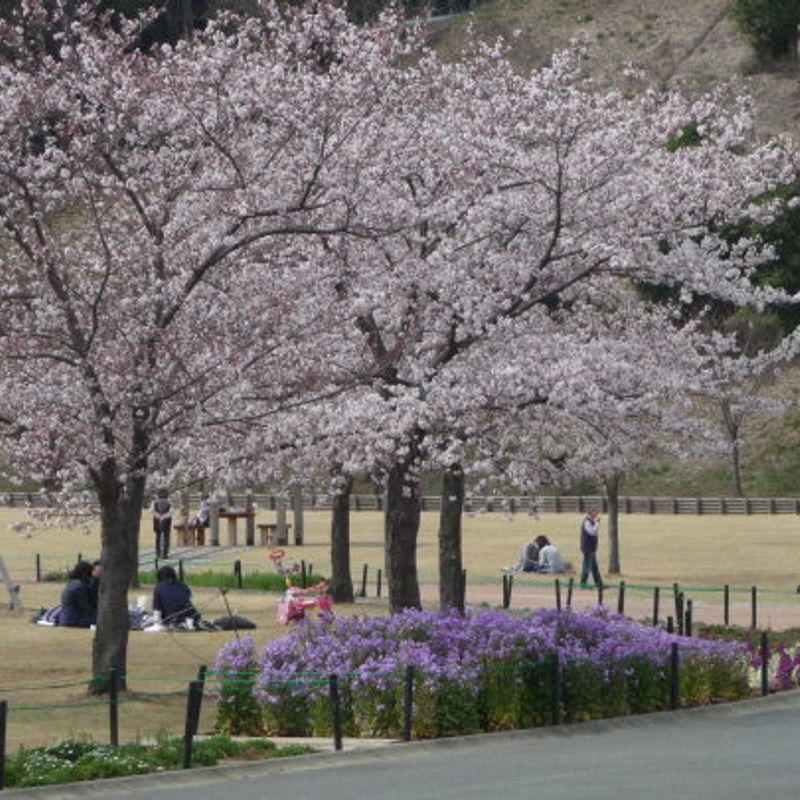 (Takasaki Family Park)
There are lanterns that are hung out for hanami festivals on the top of the trees. Families with their kids visit the city park and they enjoy viewing hanami. Time to prepare your picnic equipment to get ready to go outside. Thus, children are happier and healthier when they play on the soil with other kids. You will need a picnic basket to carry picnic dishes, forks and spoons, bentos, picnic mats (Cando sells those), sun shades (hats), and oshibori (towels).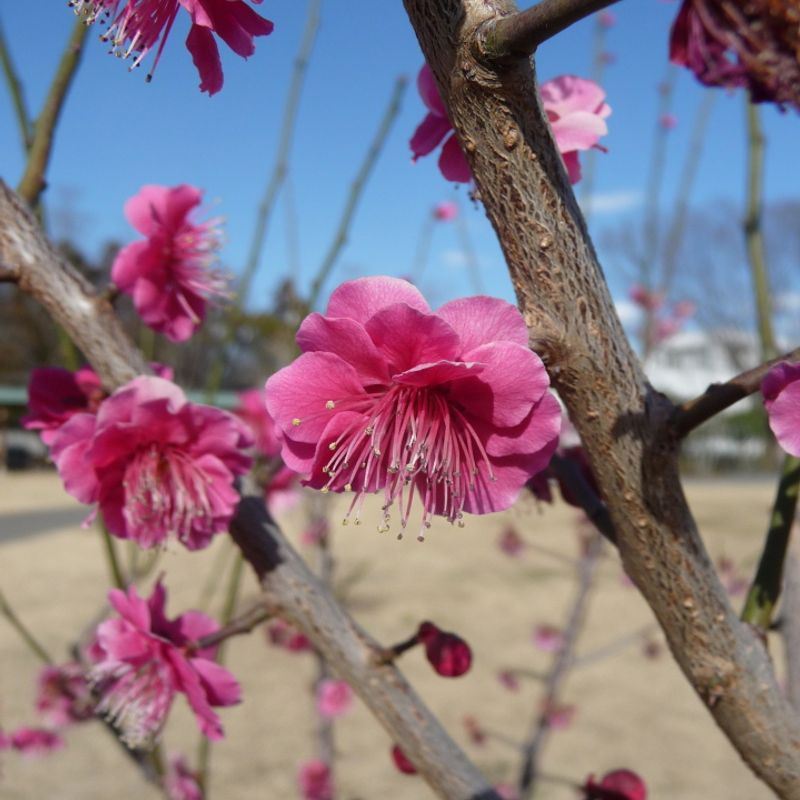 (Exposure of natural light and the blue sky make for the perfect photo)
You may have heard about 'Old Tales of a Cherry Blossom'. "Once upon a time, there lived an old man and his wife with their dog. One time the dog barked with excitement and pushed the old man to dig a hole. The man stared at the ground and started digging. There he hit a hard substance wondering what it might be; the old man saw gold in the ground. The old man and his wife was so surprised and happy that they became rich. But the tale did not continue as it goes; the old man and his wife had greedy neighbors who saw and wanted to get the dog for a few days. The greedy old man and his wife could not find the gold so, they kicked and tortured the dog till death. The gentle old man and his wife heard what had happened and buried their dog. There grew a very beautiful cherry tree and it bloomed so magnificently." The story goes on ..., please read about the story in English from "Tales of old Japan" by A. B. Mitford.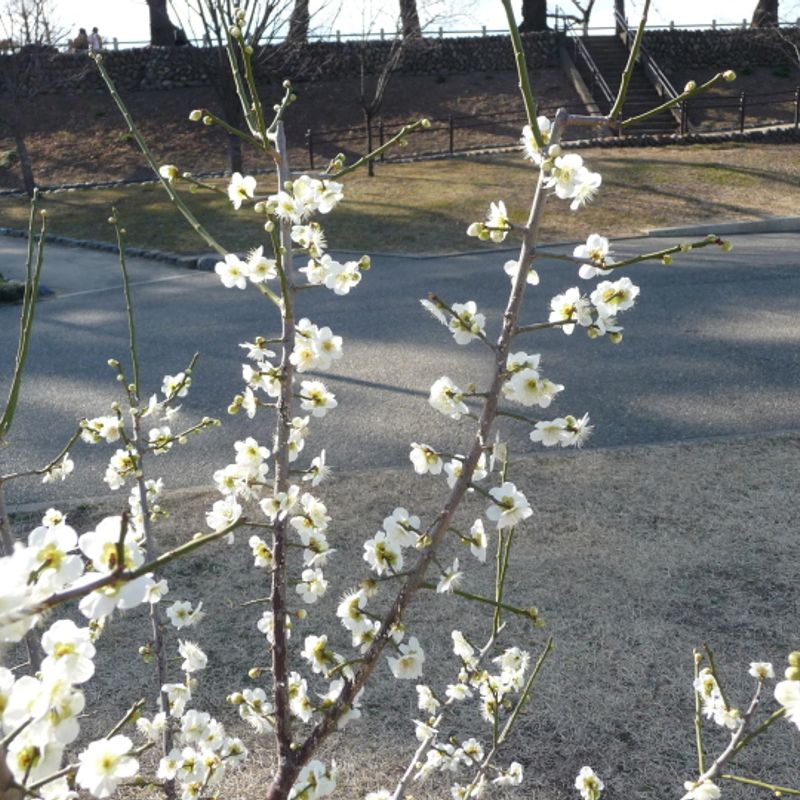 (Prunus mume - ume. Maebashi Kouen link in English)
Maebashi Koen website includes guidance about surrounding hotels and sightseeing spots Shikishima park, Maebashi park, Gunma flower park, Ogo flower park, Omuro park, Mt. Akagi, Takisawa.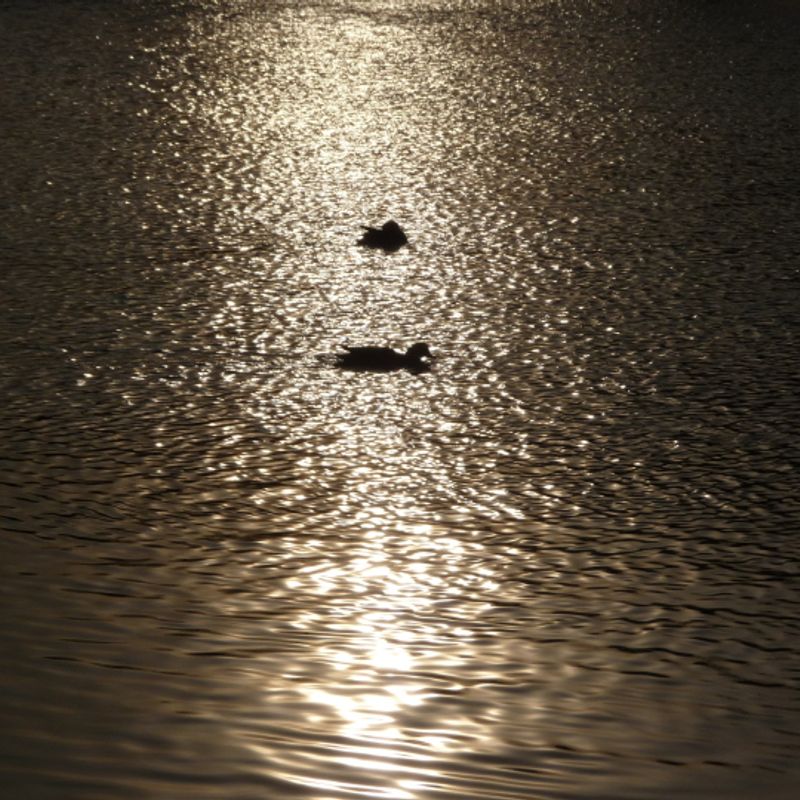 ("Make a Way for Ducks",) Maebashi city park offers water fountain viewing, and relaxing spaces, around the park there is stadium and lake park. Also a few minutes (4min) walk from Lake Park, there is a park called Lunar Park if your kids love cars and trains. Lunar Park link -> http://www.lunapark-maebashi.com
The map is here.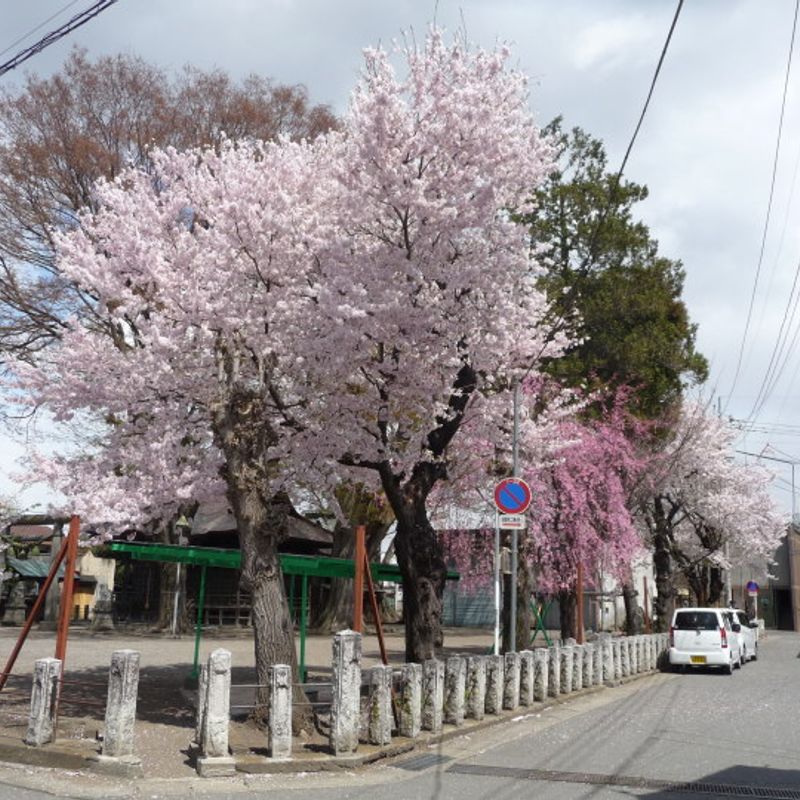 Extraordinary, Japan saved parks and play areas for kids with beautiful cherry trees.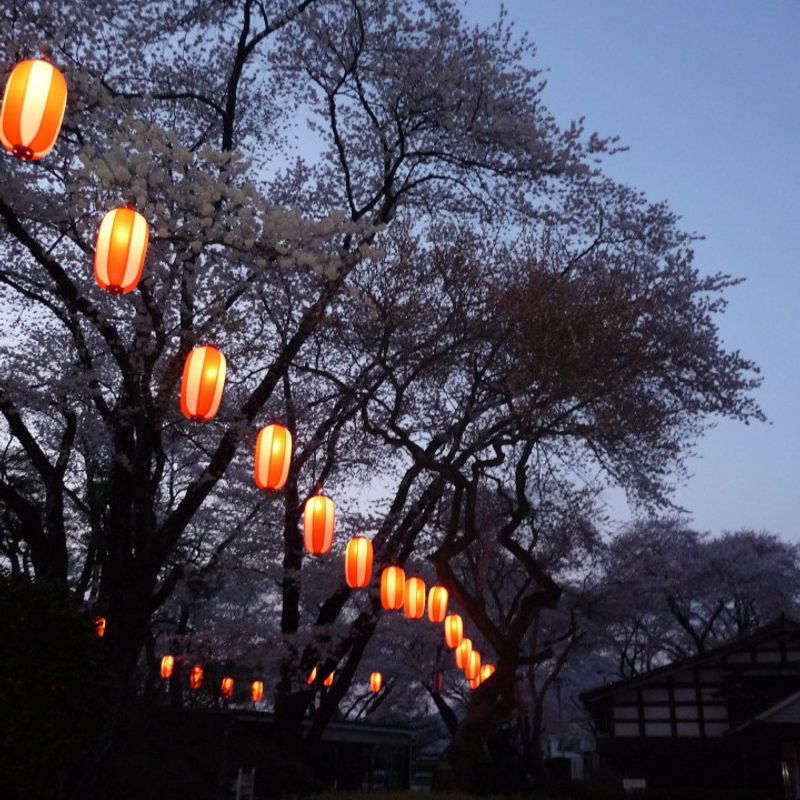 Lit up lanterns in Numata park in Gunma prefecture. Some of the parks in town exhibit doves, peacocks, pigeons, chickens and rabbits.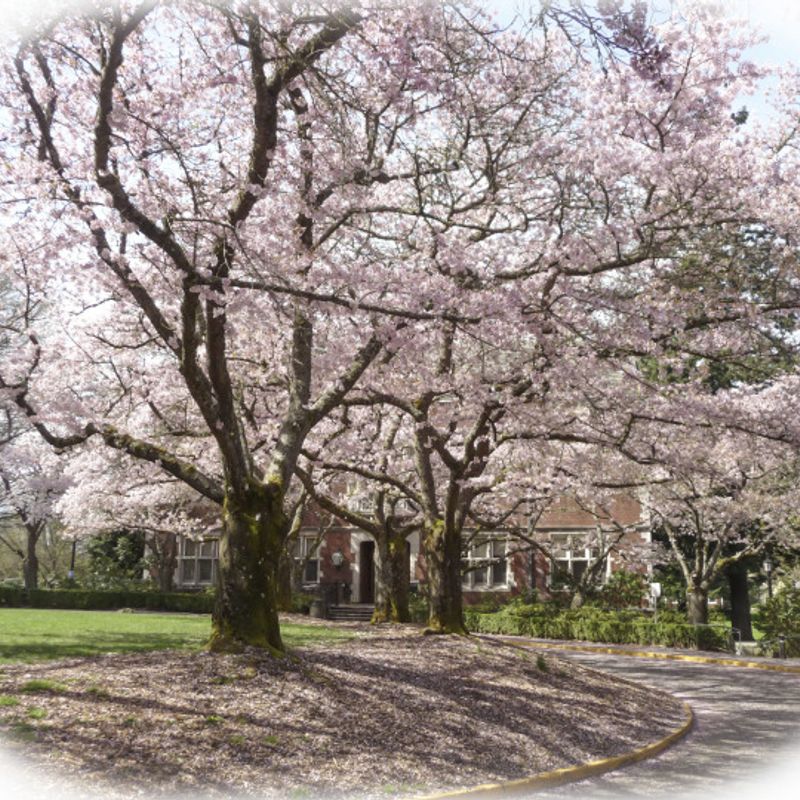 Hanami viewing in Portland Oregon USA. Fortunately, there is also Japanese garden in Portland Oregon. You can view cherry blossom worldwide.
Go out and explore your area around the town, there may be a lot of things they offer. Sip a cup of coffee you purchased from cafes or convenience stores and view beautiful and magnificent trees that are blooming in spring. Have fun and enjoy Japan.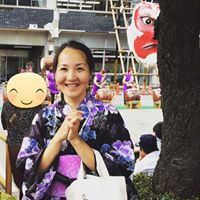 A mother who is interested in taking photos, hiking, and traveling. Favorites are sewing, knitting, sipping coffee. I am very happy to be found city-cost expat community in Japan, to dedicate it to improve writing skill.
---