Dec 2, 2017
Tokyo is amazing in so many ways but sometimes for the visitor or traveler the packed trains and crowds of people everywhere can get to be too much. Getting away from Tokyo for many visitors means going to Kyoto or Nara but if you are interested in a quieter but still very full experience how about taking a trip to the green tea capital of Japan: Shizuoka? One great destination is Okuni shrine located in the town of Mori (Morimachi).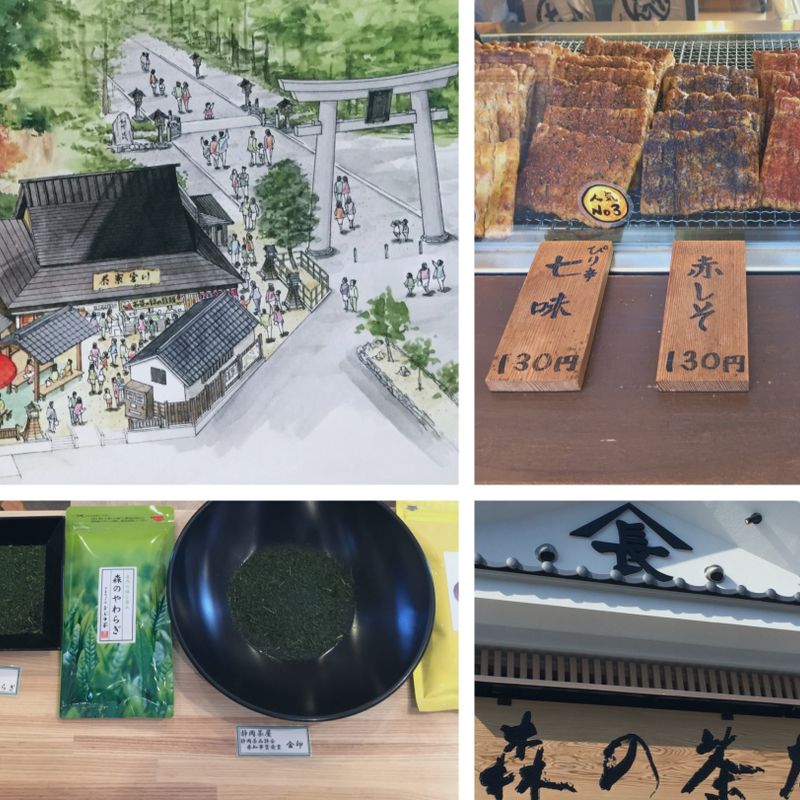 On arrival at Okuni shrine you will see towering white torii (traditional Japanese gate) marking the entrance. Beside the torii there is a small bustling market place called Kotomachi selling locally grown tea and treats; the variety of sembei (Japanese rice cookies), which are made on the spot, is colorful and appetizing. The tea shop here is owned by Yamachou, a company that has been a wholesaler of green tea since 1868 and there is a small counter in their shop where you can sample some of their teas.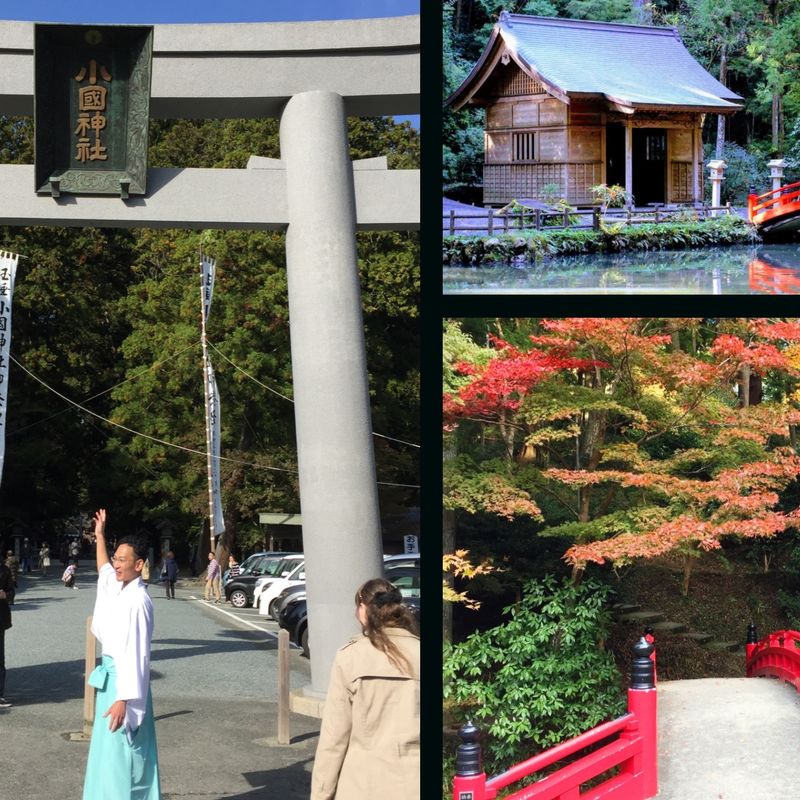 Moving from this market place through the torii to the shrine you will experience a sudden coolness in the air and a feeling of calm and peace. The walk from the torii to the shrine is surrounded by an ancient Japanese cedar wood with a beautiful moon bridge over a small pond tucked away to one side of the path. Wishes made here are said to come true.

The shrine itself dates back to 555 making it 1,462 years old. Onamuchi-no-Mikoto is the name of the god enshrined here, also known as Okuninushi. He is thought to be a kind and gentle god which is reflected in how he helped the hare in the fable "The Hare of Inaba". The spirit of Okuninushi abides in an old humble wooden structure towards the back of the shrine not in the more elaborate visible area. Praying at Okuni shrine is said to bring good opportunity in relationships. I have to say that I am now a believer as I visited with three women and the experience brought us together in an easy and fun friendship; what an opportunity!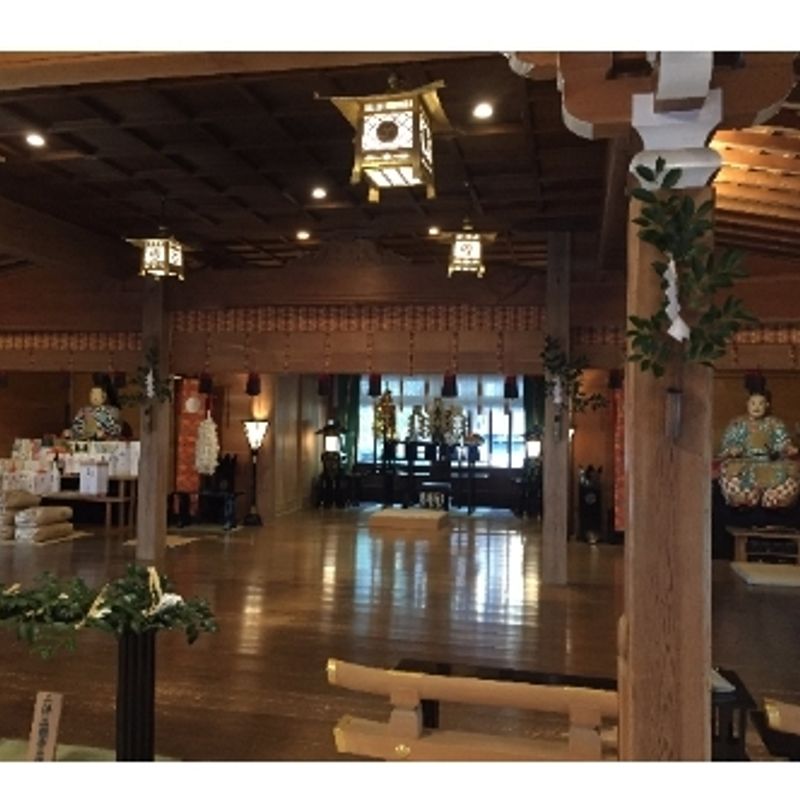 Most Japanese shrines offer gifts of macha (powdered green tea) to their enshrined gods, but at Okuni they offer ordinary green tea which is called kencha. An offering of a different variety of tea from the local region is made on the first day of each month; this tea is called shinsencha and is available for purchase at the shrine. The tea produced in this area is said to be the heart of Morimachi, embodying both taste and culture. Another unusual tradition of this shrine is that they make and fire pottery here. The name of the pottery workshop/shop is called Mimoro (which means the place where god is). Okuni is the only shrine of the approximate 80,000 shrines in Japan that has a working kiln. In the process of making and firing the tea bowls at least one of the ingredients comes directly from the land or trees of the shrine. Drinking from these tea bowls or drinking the shinsencha is considered an offering to Okuninushi.
Each season brings its own beauty to Okuni; the cherry blossoms bloom from late March to early April, the iris lining the entrance to the shrine bloom from late May to mid-June, and the vivid colors of the autumn foliage can be seen from November to mid-December making it a great destination at any time of the year.
For lunch head to Kume Kichi about a kilometer away. They specialize in konnyaku (devil's tongue jelly), a traditional Japanese food. The set lunch plate has several different konnyaku style foods to try.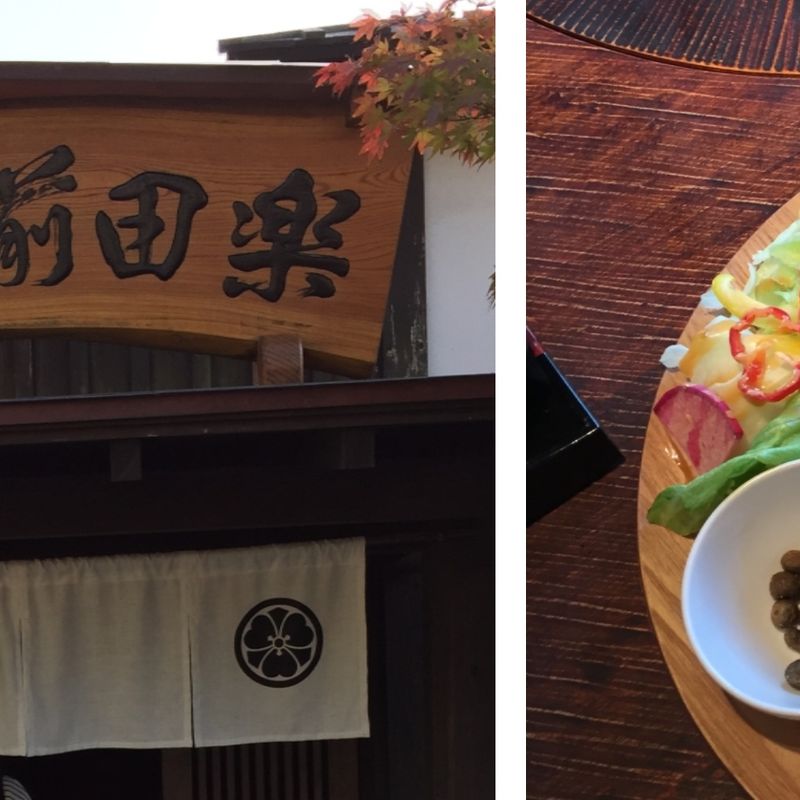 If you like Japanese earthenware then make a visit to Osadaen tea shop. They have a lovely selection of teas, teapots and bowls. They also have a counter for trying their tea which they deliver nationwide. In the store they have a grinder in full view where they grind tea to make macha. This is a great little shop to buy gifts for family and friends.
About a week after I returned from my trip to Okuni shrine I finally had time to brew my shinsencha and drink it from my Mimoro fired tea bowl. My heart filled up with gratitude for such a wonderful day and I thanked Okuninushi for the lovely opportunity of new friendships.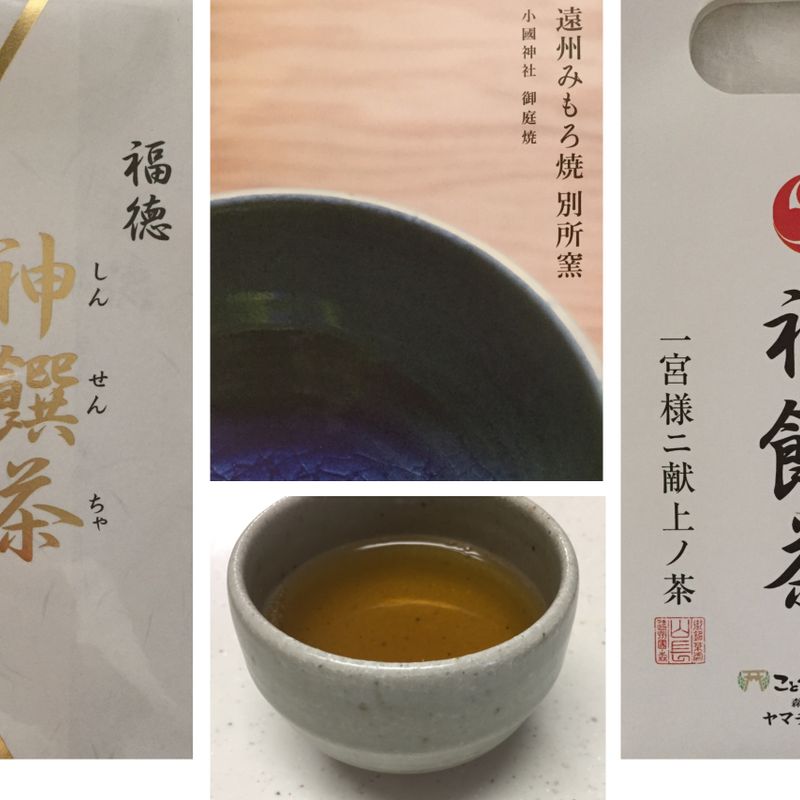 Okuni shrine has free parking for 900 vehicles and also has a free shuttle bus which runs from Ryoimonomiya station on the Tenryu Hamana line. Please check their website for more details.
Thank you to City Cost (Shizuoka Green Tea) for the opportunity to visit Morimachi, and thanks to The World Green Tea Association, Shizuoka Chamber of Tea Association, the Mayor of Morimachi and the chief priest of Okuni shrine for their hospitality and generosity.
This post is a special tea blog report, part of our Shizuoka Green Tea Guide, and a chance through City-Cost for bloggers in Japan to engage in new "Japan" experiences about which to create posts.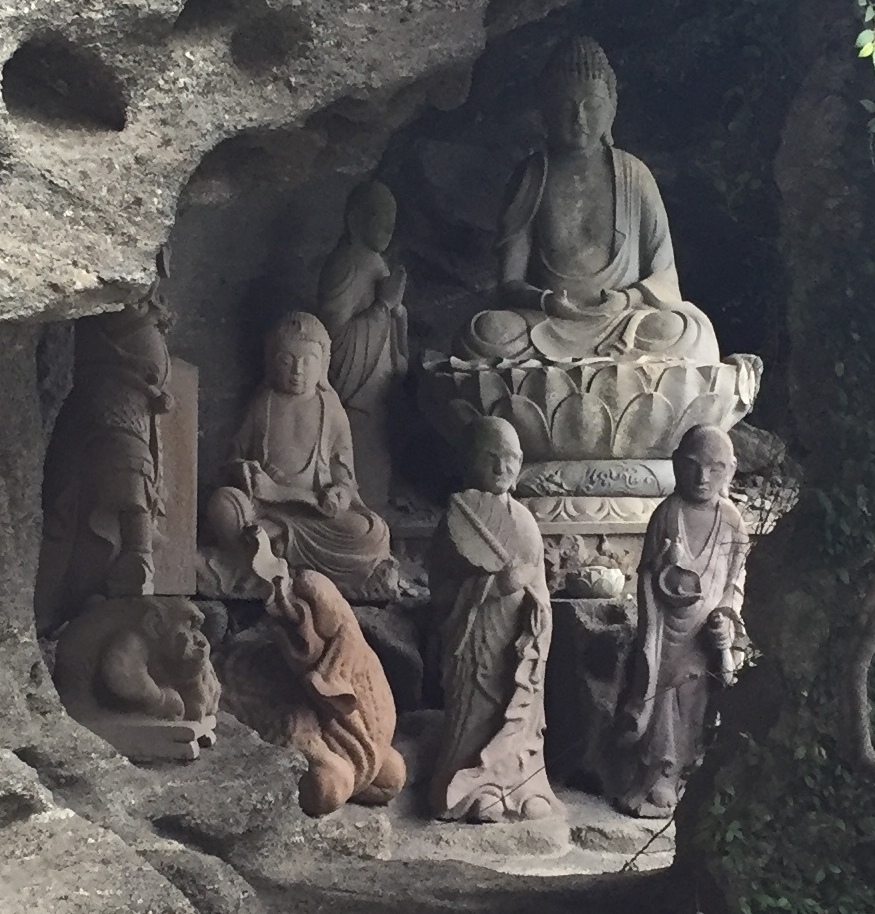 Helping other non-Japanese stay positive in this sometimes-tough-to-survive-in but amazing country.
---
2 Comments
I've already been telling my husband about how much I want to go back there! Such a great day and a beautiful spot in Japan to visit for so many reasons!

@genkidesu Me too. I would love more time to browse and soak it all in.