Jun 16, 2018
I've lived and worked in large cities for the better part of ten years, and now as a resident of inner-Tokyo, I take every opportunity I can to escape into nature. Not only do I find that it does wonders for my physical and psychological well-being, it's also an opportunity to experience the flowers and landscapes that accompany each of the seasons.
Showa Kinen Park is a sprawling and seemingly endless array of small gardens, flower displays, lakes, lawns, grand open fields and recreational attractions for children and adults alike. Given its immensity (163 hectares to be precise!) you'll need to dedicate a full day to explore everything that's on offer. I especially recommend hiring a bike to make getting around quicker and easier.
As you enter the park you're met with an immense fountain lined with fabulous, large gingko trees (which were deep green when I visited in summer and will be delightfully yellow by November!) From there, 14 kilometres of stunning bicycle trails link the different areas.
I'm a bit of a garden fanatic, and of all the gardens I've visited in Japan, Showa Kinen Park certainly has to be in the top 10. Whilst quintessentially Japanese, there are clearly-defined areas and attractions that make you feel like you're visiting ten gardens in one.
Our day at Showa Kinen Park
Our first stop on the bikes was the Flowering Tree Garden which, in the early June heat, was exploding with white, purple and blue hydrangeas.

From there, we walked nearby to Waterfowl Lake, dotted with families and couples in small pedal boats. Despite the cloudiness and humidity, the serenity was palpable.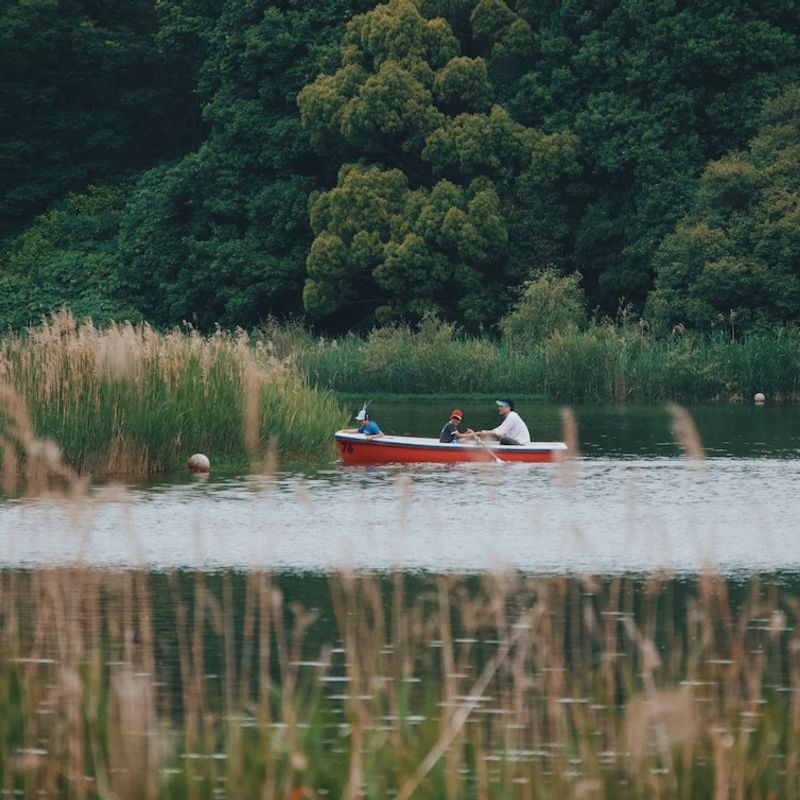 We hopped back on our bikes and cycled towards the lovingly named 'Everyone's Field', an enormous lawn with a single Japanese zelkova tree rumoured to be over 100 years old. The space was dotted with children playing with frisbees, cartwheeling and playing with kites, friends and couples having picnics, and solo adventurers wandering around, usually with a camera in hand, to admire the space.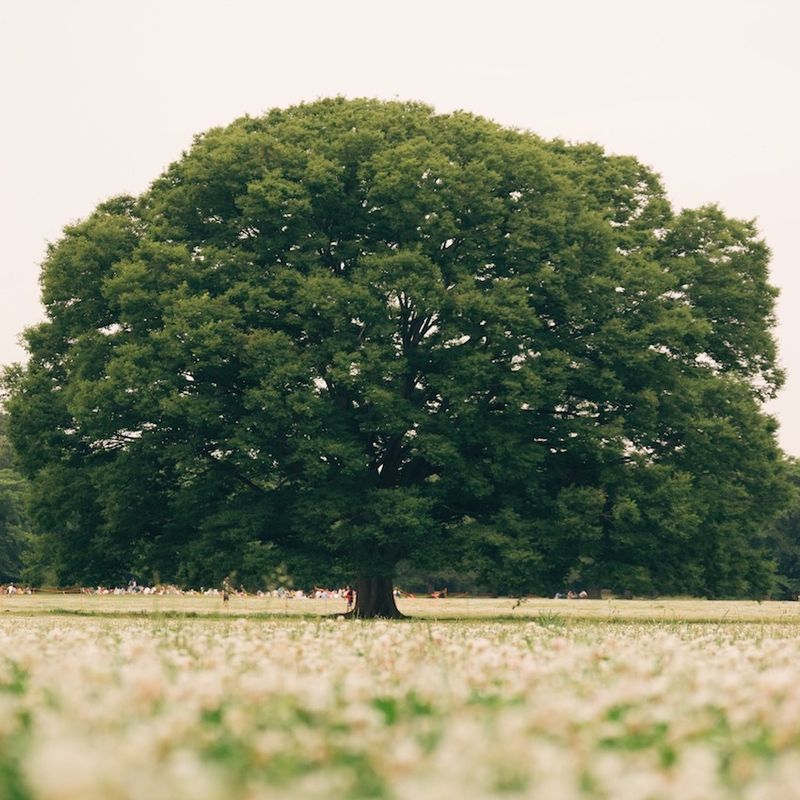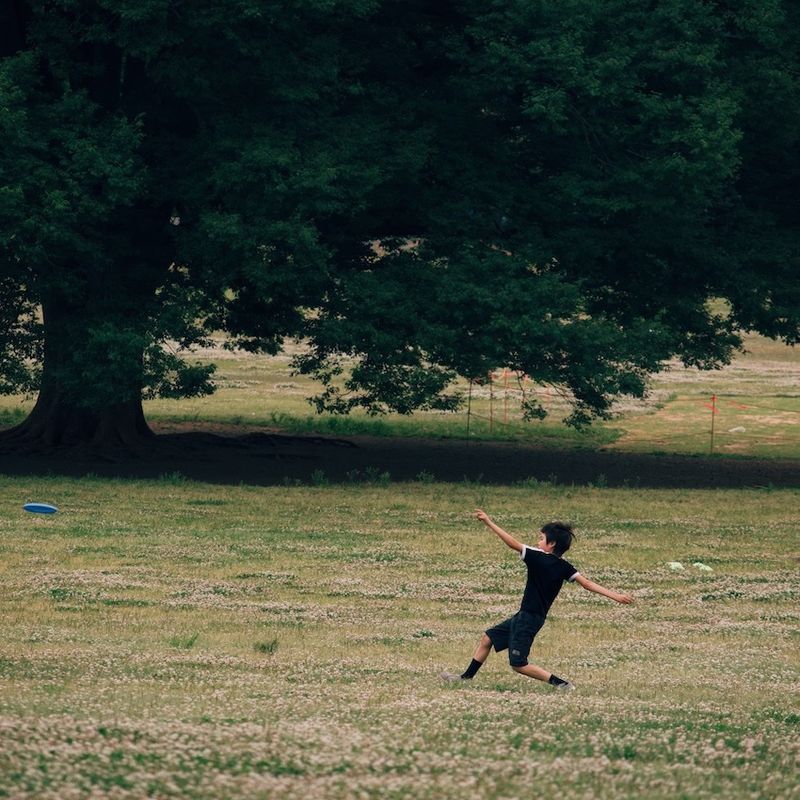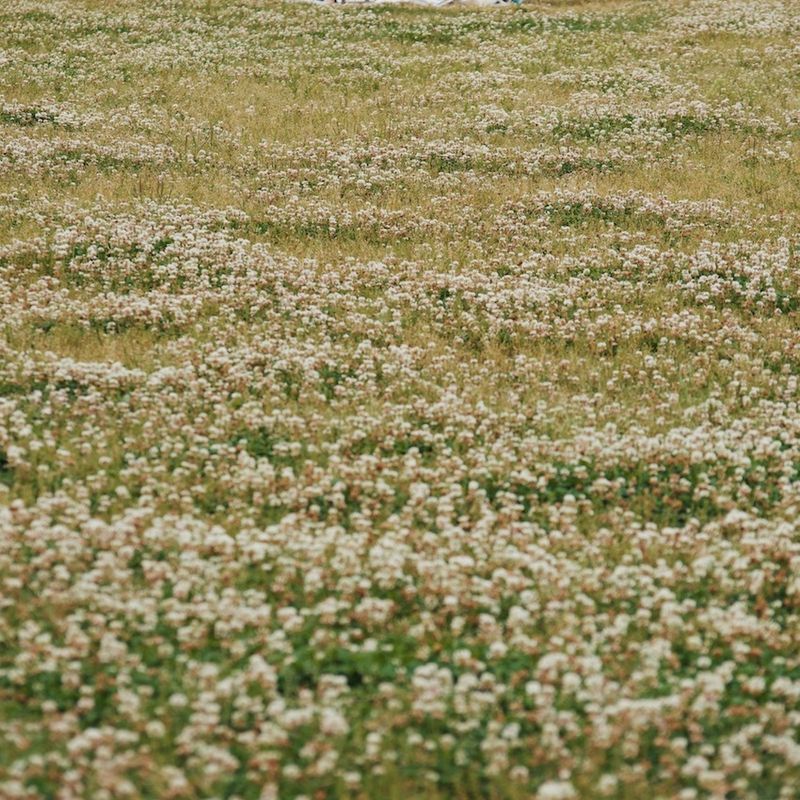 By far my favourite space was the flower garden next to Everyone's Field bursting with vivid purples, yellows and reds. The flowers attracted lots of bees and dragonflies and other interesting creepy crawlies!
The flowers in this area change according to the season, and I'm excited for the sunflowers on the agenda for late July/August.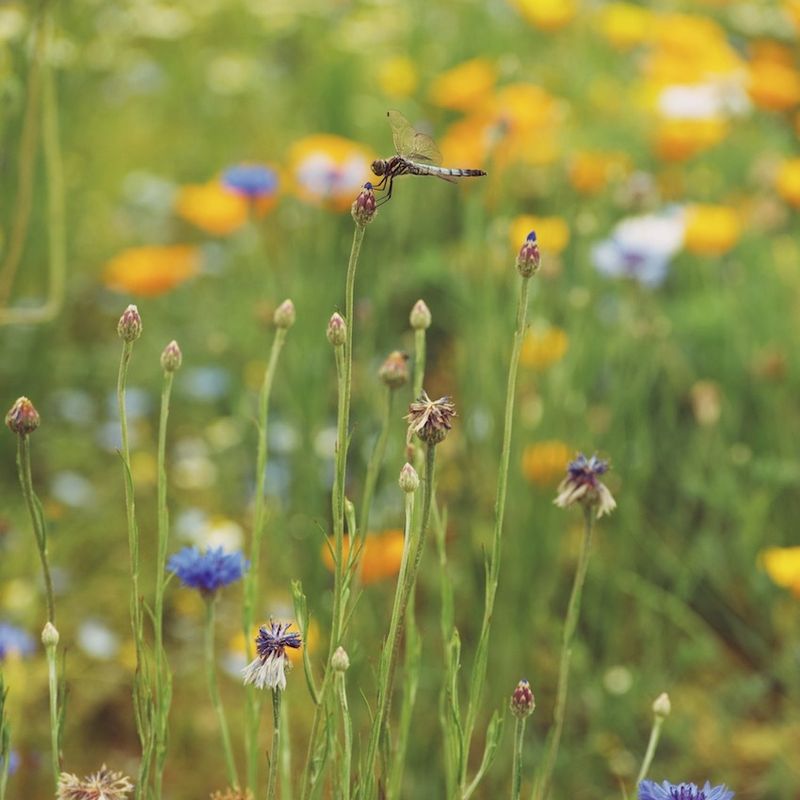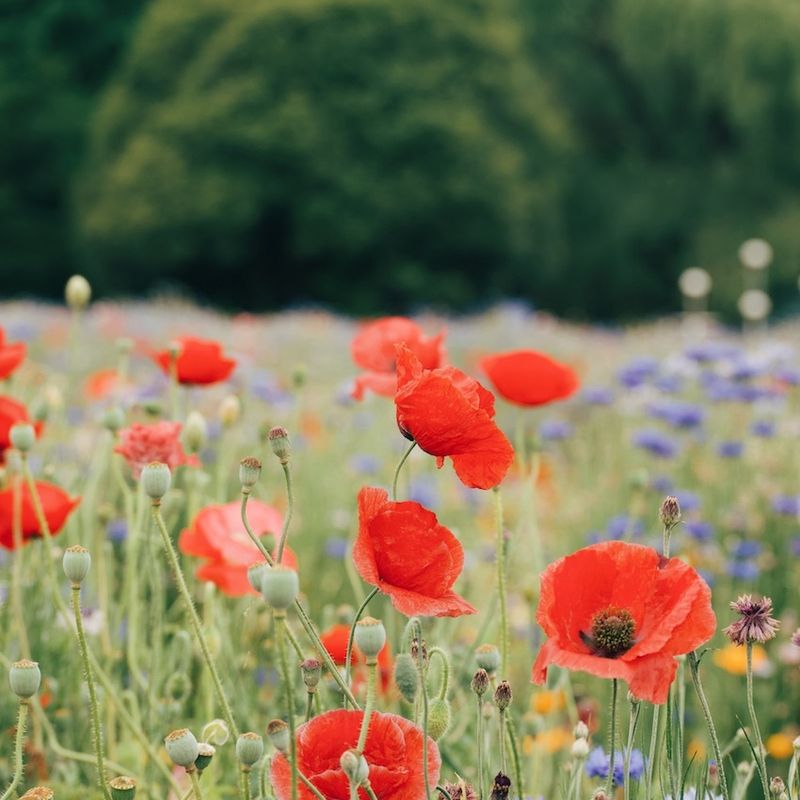 At the very top of the park is an area named the 'Children's Forest', a myriad of exciting and unusual attractions for kids such as a towering, climbable pyramid reminiscent of Machu Pichu (Pyramid of the Sun), a colourful display of netting (Rainbow Hammock), three enormous dragon statues (Dragon Dunes), a space-age-esque metallic silver trampoline (Bouncing Dune) and, my personal favourite, a small artificial grove that fills with thick mist twice an hour.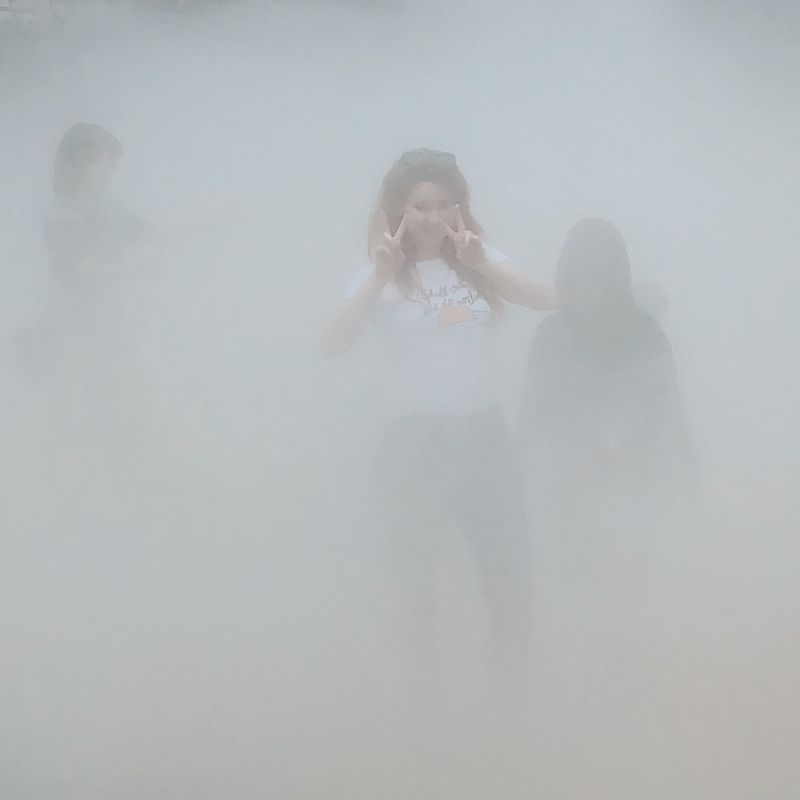 (who says only kids get to have all the fun!?)
We spent close to seven hours in the park and I could have spent at least four more to truly appreciate its grandour and beauty.
How much you say?
The round-trip train trip from Shinjuku Station to Tachikawa Station is ¥940, and the entrance fee for the park is ¥410. If you're interested in riding a bike, the fee is around ¥500 for a full day. It all seems a little expensive, but once you've made it into the park, you really don't have to spend much more. We bought lunch inside, but if you're looking to save some dosh you can bring your own food and have a picnic!

For approximately ¥2,000 in total, I reckon that's a bargain for an exciting, tiring and all-round fabulous day out.
Getting there
We caught the Chuo Line (Rapid) from Shinjuku Station to Tachikawa Station and it took us around 30 minutes. From Tachikawa Station, Showa Kinen Park is a 10-15 minute walk away on the main road.
English facilities
As a speaker of extremely, extremely basic Japanese, I had no problem. The tickets can be purchased via a machine at the entrance with English functionality, and the map is in English too. For more information, visit: http://www.showakinen-koen.jp/guide-english/facility-english/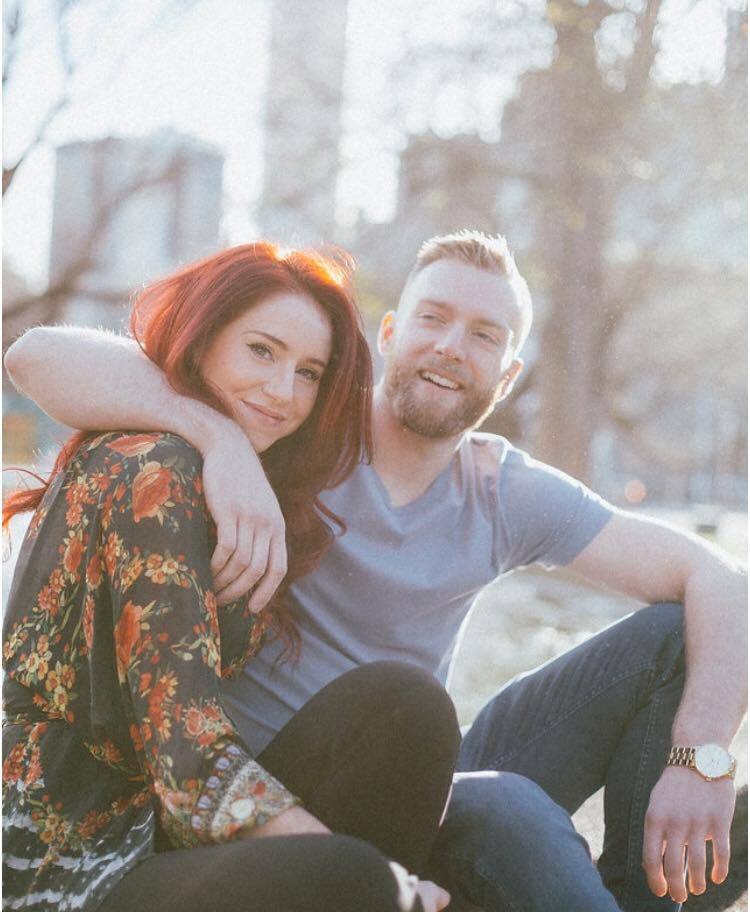 Hellooo! I'm Lisa from Melbourne, Australia. I moved to Tokyo in May 2018 with no idea what I was getting myself into. I now work with kids and adults teaching English, and in my spare time I love to wander around with my camera. You can find me on Instagram at @lisagoestotokyo
---