Jul 2, 2018
Some people grow fond attachments to normal things, but I grow attachments to random buildings. There's the looming, gothic beauty that is the Tokyo Government Metropolitan Building, the friendly watchful eye that is Shinjuku's Docomo Tower, and the psychedelic mirror maze of Tokyu Plaza in Omotesando.
But there's one that feels like home to me, and that's Sangenjaya's Carrot Tower.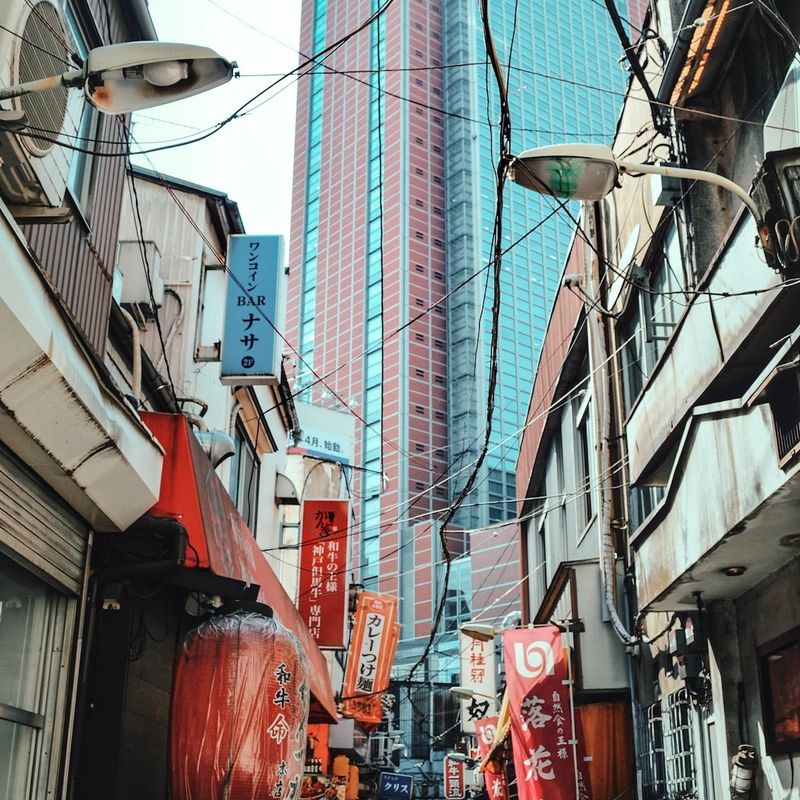 Sankaku-chitai
Easily accessible from both the Den-en-toshi Line and the Setagaya Line, the Carrot Tower is home to a number of great food, clothing and bookstores on the first and second floors, including a particularly cute and hilarious ¥300 shop called 3Coins (Inflatable flamingo toys? Hanging plants? Cute umbrellas? All for ¥300? Yes please!)
There's also a range of coffee shops, fast food stores and restaurants in and around the building, as well as fantastic small alleys nearby. It is absolutely worth having a look around the area if you've got some time, especially at dusk when the neon lights come out to play.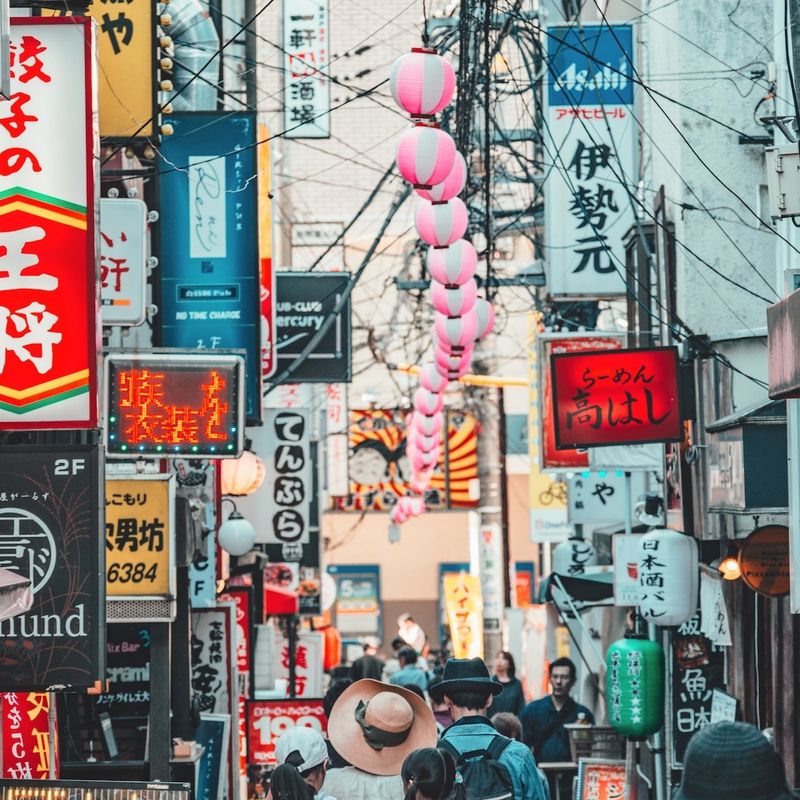 Suzuran-dori street
But the best part of it all is the totally free observation deck on the 26th story called the Sky Carrot (caaa-ute!) which also has a restaurant, a cafe, and lovely bathrooms (I appreciate a good toilet).
To get up to the observation deck, take the escalator to the second floor and follow the signs. You'll walk down a hall (with toilets on the right-hand side) and arrive at an elevator. Press the 26th floor, and before you know it you'll be whizzed up to stunning, uninterrupted, 360-degree views of Tokyo.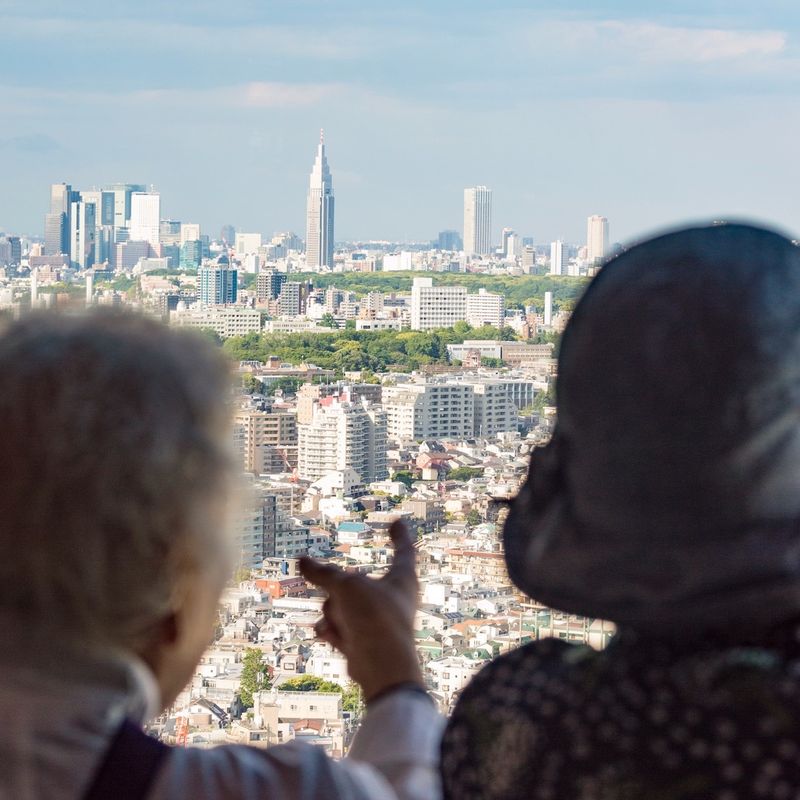 'That's Shinjuku!'
If you arrive in the morning on a clear, sunny day, or just after sun down, you might be blessed with views of Fuji-san.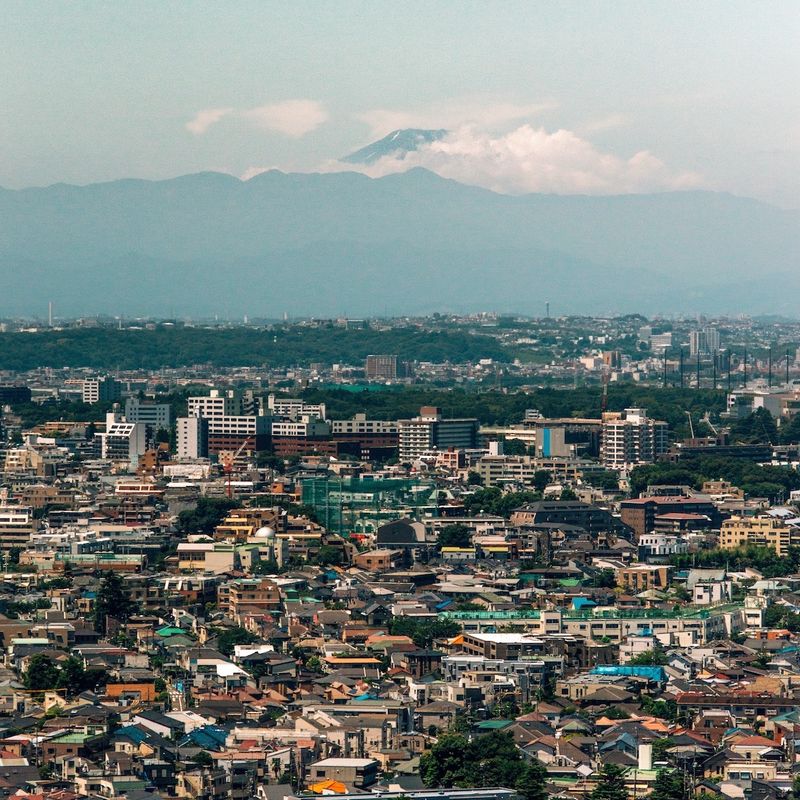 The one and only
Sangenjaya's Carrot Tower will always have a soft spot in my heart.
Let me know if you've ever been or you're thinking of going!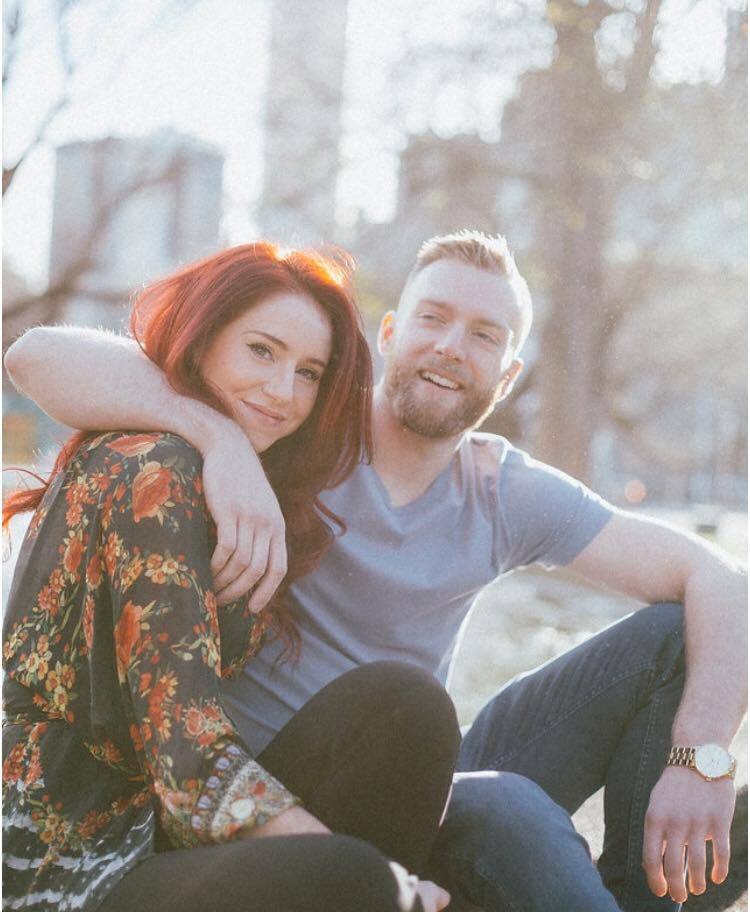 Hellooo! I'm Lisa from Melbourne, Australia. I moved to Tokyo in May 2018 with no idea what I was getting myself into. I now work with kids and adults teaching English, and in my spare time I love to wander around with my camera. You can find me on Instagram at @lisagoestotokyo
---