Sep 9, 2017
During a year of training in Japan I was lucky enough to experience the Golden Week, which is a collection of four national holidays within seven days which starts on last days of April to 1st week of May. So, given a long break in our training, and not having anything to do at that time, I have decided to roam around the city of Tokyo! Actually, it was not a first for me at that time to go there, because I have been there a couple or more times before the Golden Week. What's first for me is going there, ALONE. Being alone and traveling in a place where language barrier is really tough (when you're not yet very good in Nihongo too) is a real challenge! But in Japan, I can rest assured that, even alone, it is really safe. Japanese people are really kind and even helpful even though communication is hard. Also, there are a lot of signs posted everywhere so even without a map you can actually find your way pretty much easier.

So, let me just shared the first shrine I visited here in Japan. It was the Meiji Shrine in Shibuya, Tokyo. It is located near the Harajuku Station and adjacent to Yoyogi Park. Going there, It took me an hour and a half by train from the house I am living in, which was in Chiba.
This is the Great Toori gate as you enter the Shrine
There were a lot of people in the shrine, which includes both foreigners and even Japanese. I arrived at the shrine at about 10 am in the morning.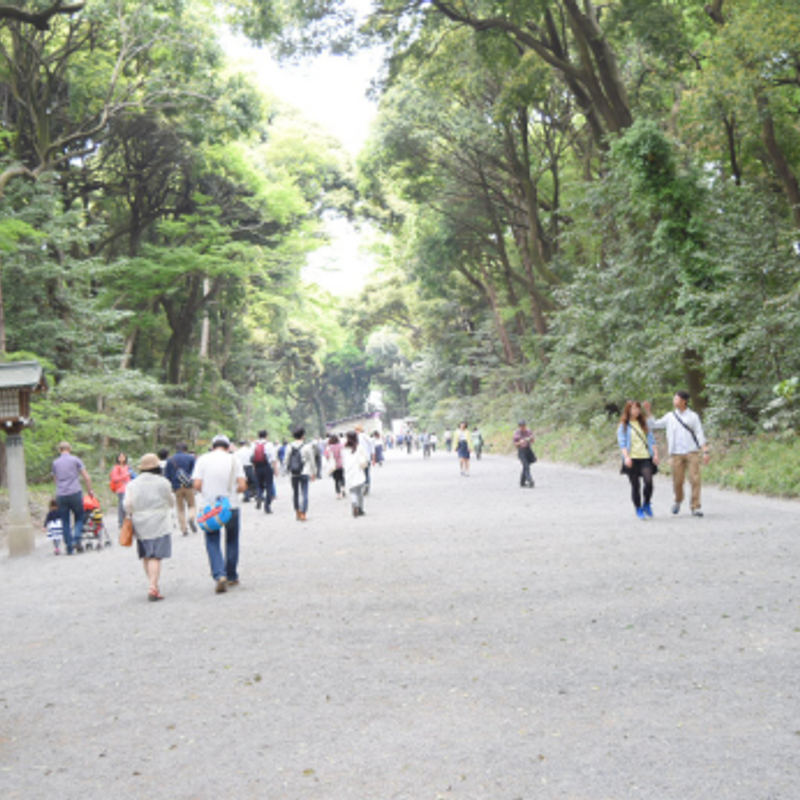 Before you see the actual shrine, you have to walk about 5 to 7 minutes or so from the entrance. It is a wide road surrounded with trees and it actually refreshing to stroll around here because of the tree's shades.
There were also interesting finds along the way just like this barrels.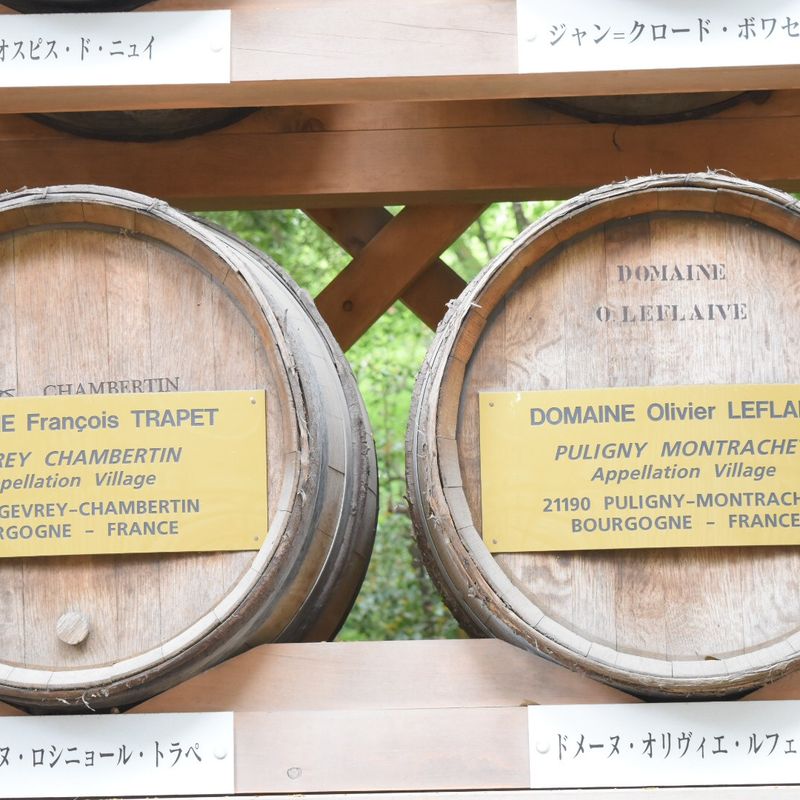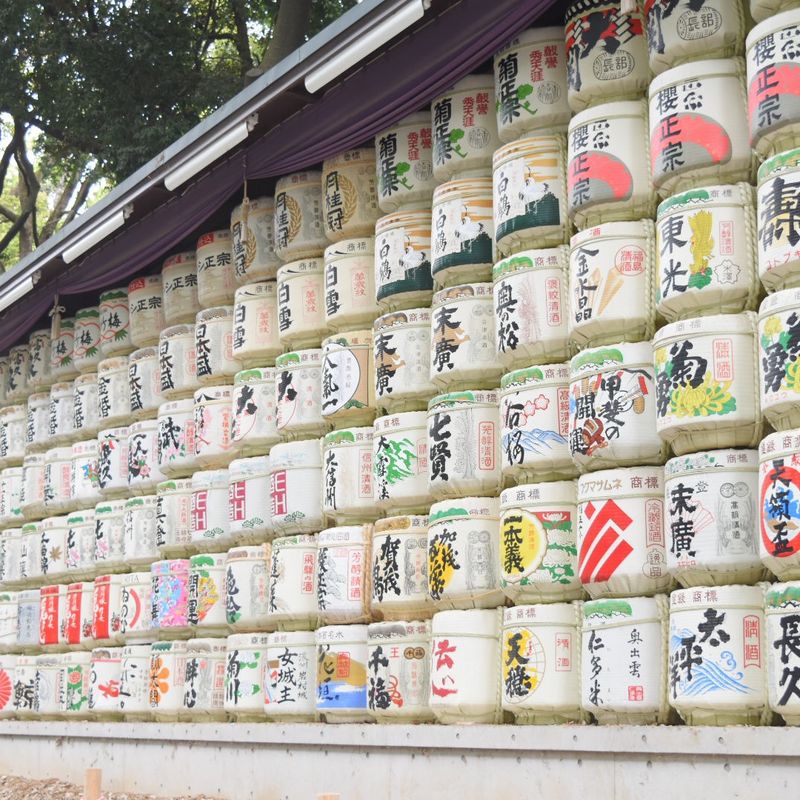 The entrance to the main shrine also have a Toori gate, and also, there is a place set outside the temple where you can wash your hands. It is actually a custom for Japanese to wash hands before entering a shrine for the first time.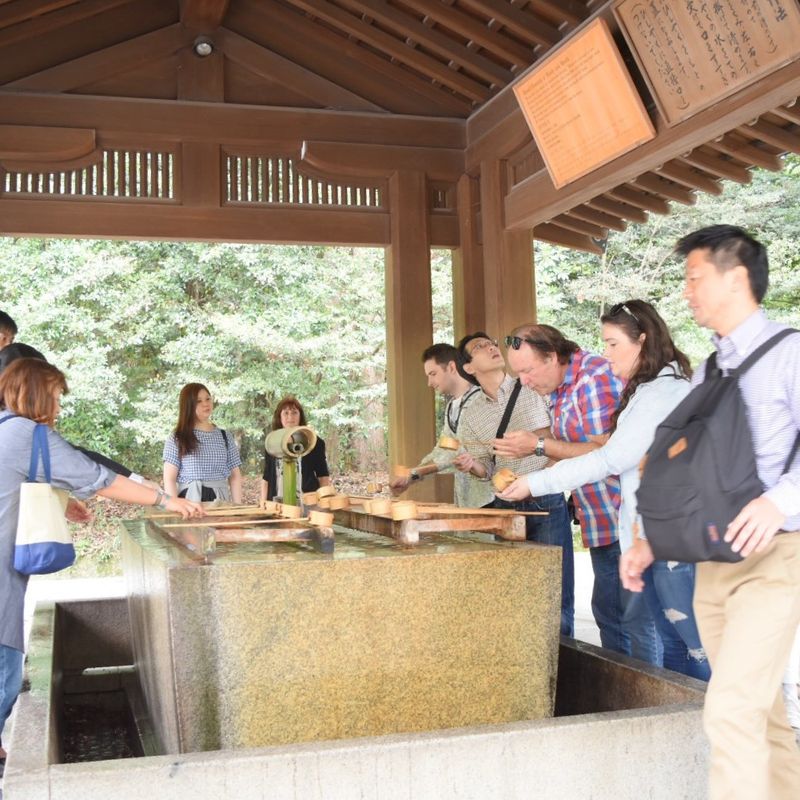 So, as I entered, I was mesmerized by the look of the actual temple, as i only saw it before on television whenever I was watching Japanese programs.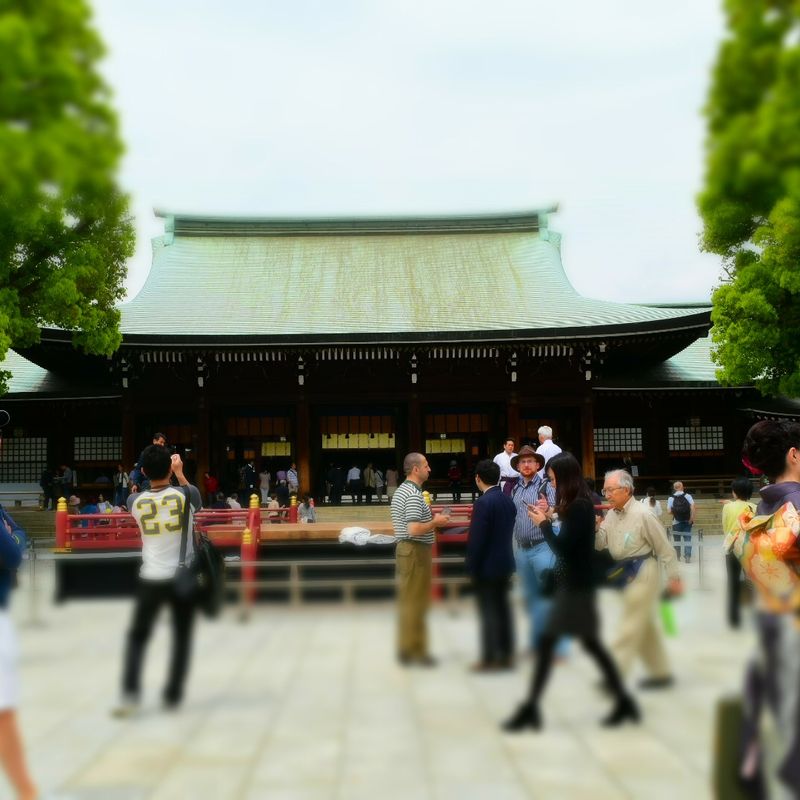 The place was too crowded given that it was The Golden Week.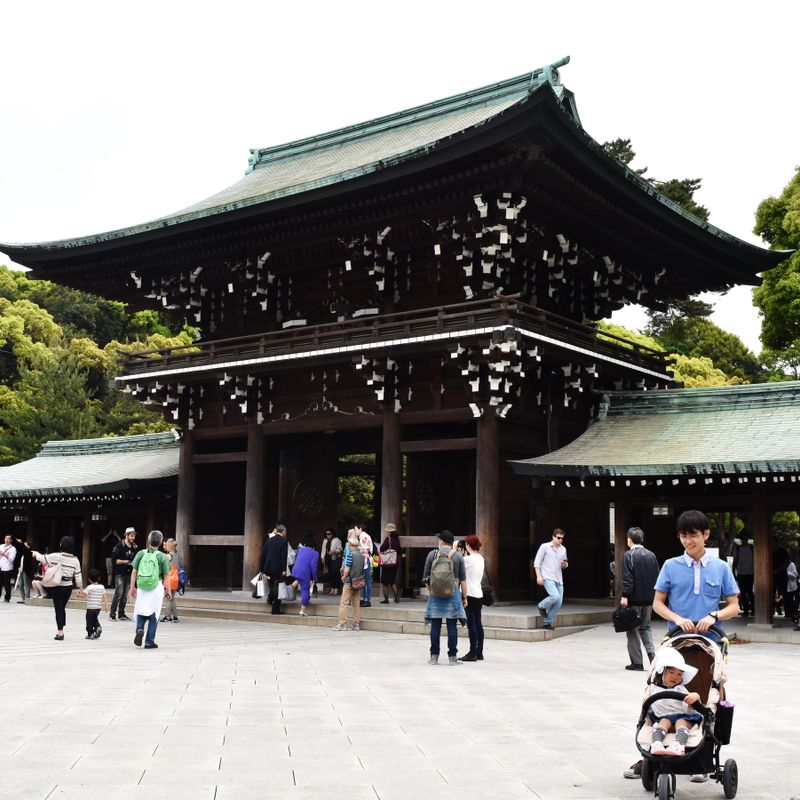 Also, there a place just near this temple where you can write your wish or personal prayer on a piece of wooden plate and hang it around a tree which Japanese called the Divine tree. This plate costs 500 yen per piece.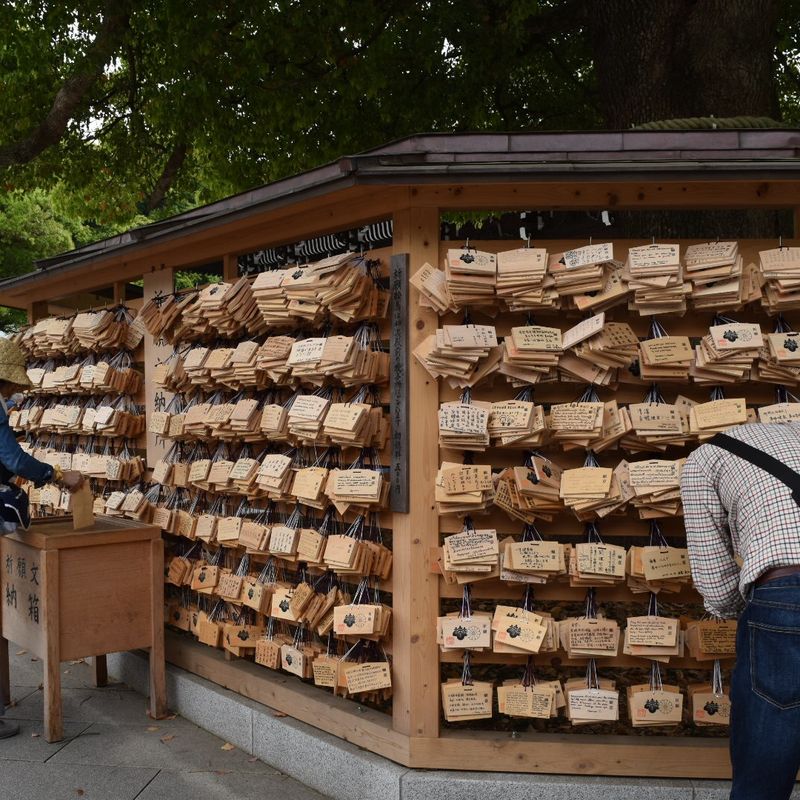 I was also lucky enough to witness an actual wedding ceremony held on the shrine. The wedding ceremony in Japan was actually very solemn and traditional.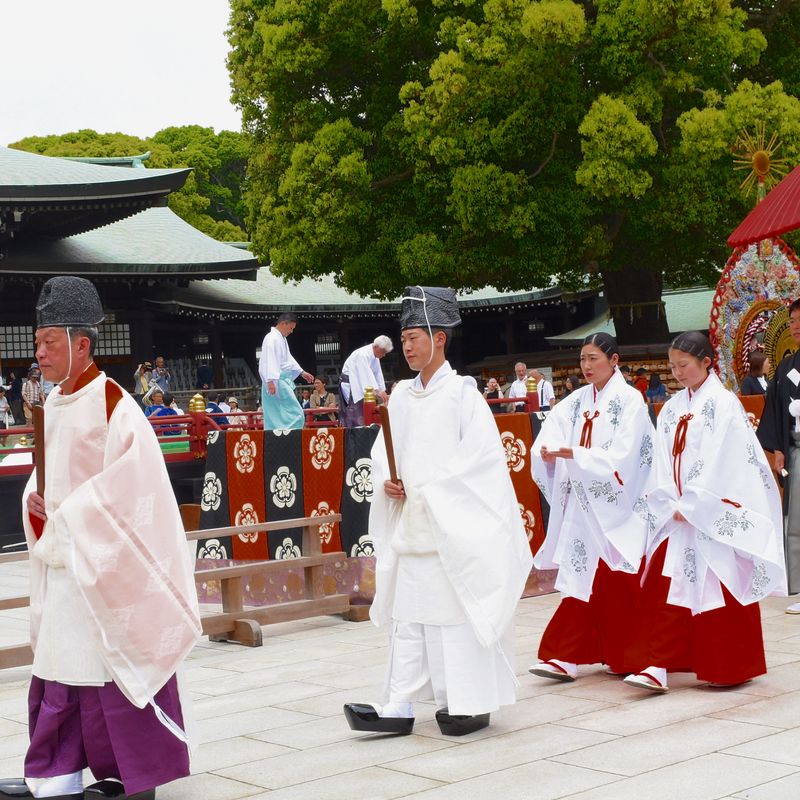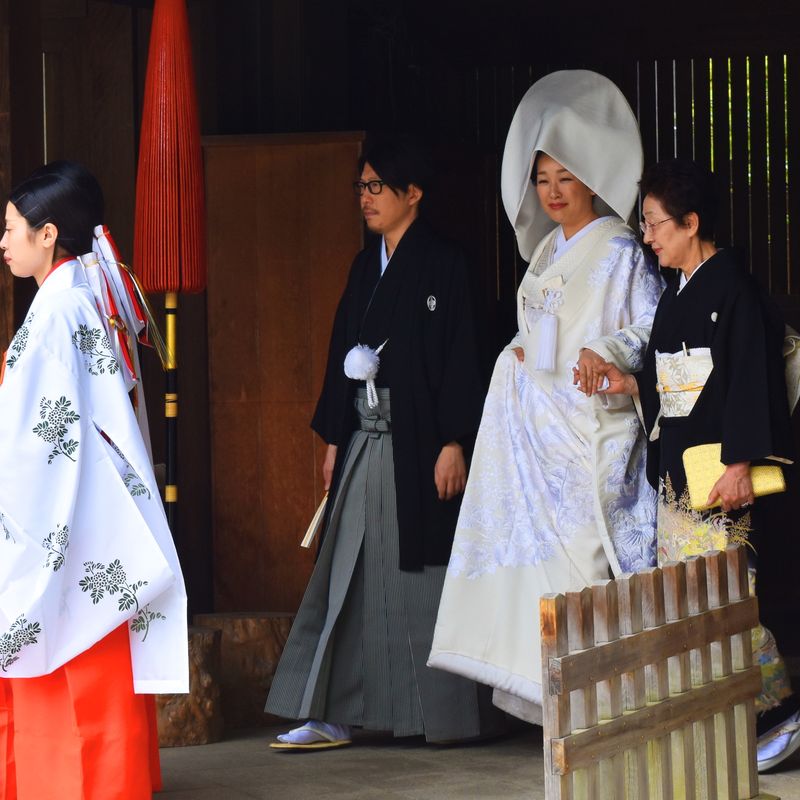 The bride looking beautiful along with her mother.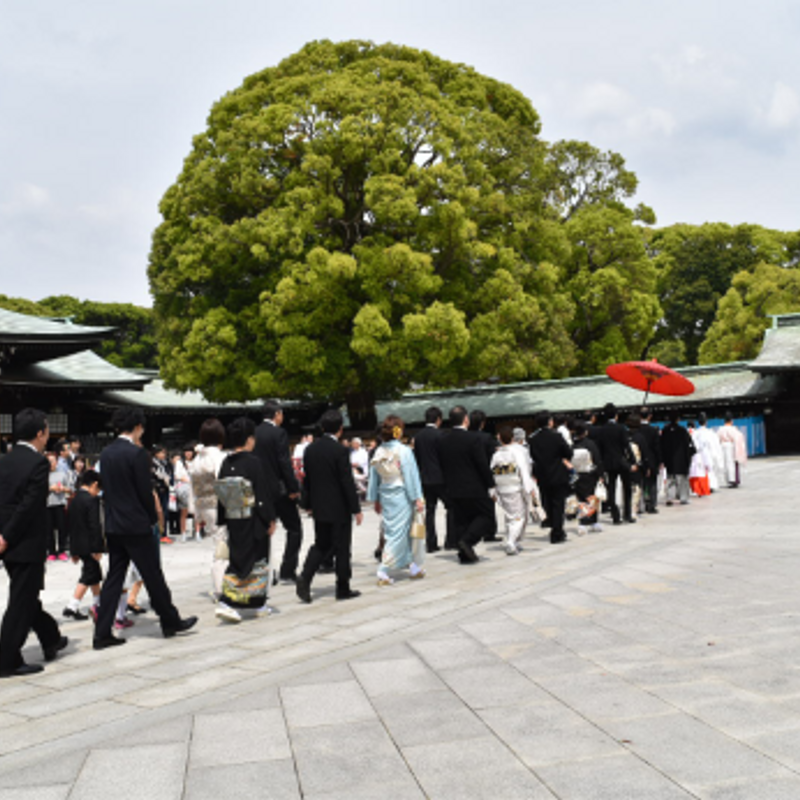 A long parade as part of the ceremony including the bride and groom's relatives and friends.
After watching the parade, I decided to leave the temple to have lunch. It took me about 2 hour strolling around and just looking at the beauty of this temple.If you happen to be in Shibuya, you can just drop by and visit the temple, and it would be best to have it in the morning. It was actually one of the most beautiful temple you can come across to in Tokyo, Japan. But then, if you are really fond of temples and shrine, Kyoto will be a very good place to start with.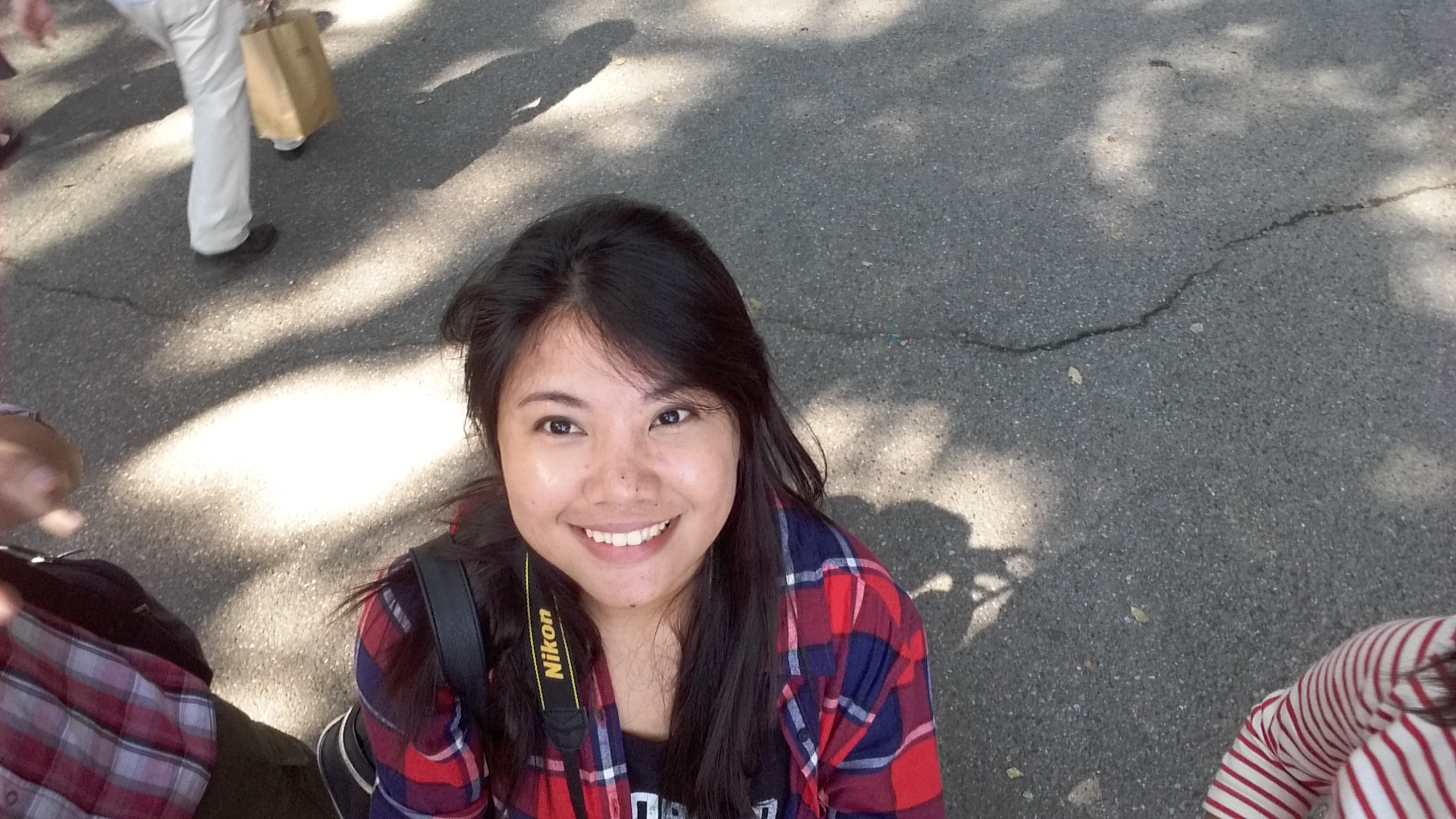 Filipino Engineer trainee in Chiba. I love food, travel, art and photography.
Follow me on instagram @jecapiguerra
---
4 Comments
Cool. You saw a traditional wedding ceremony / parade! That's lucky timing.

@Tomuu thank you for reading! It was really amazing witnessing a whole new wedding ceremony different from our country. Where are you from by the way?

I've been here before and I think it was truly amazing spot in the middle of the city!

@Jeca From the U.K. ... where we have very different wedding ceremonies to the one you saw in your post.