Jan 4, 2016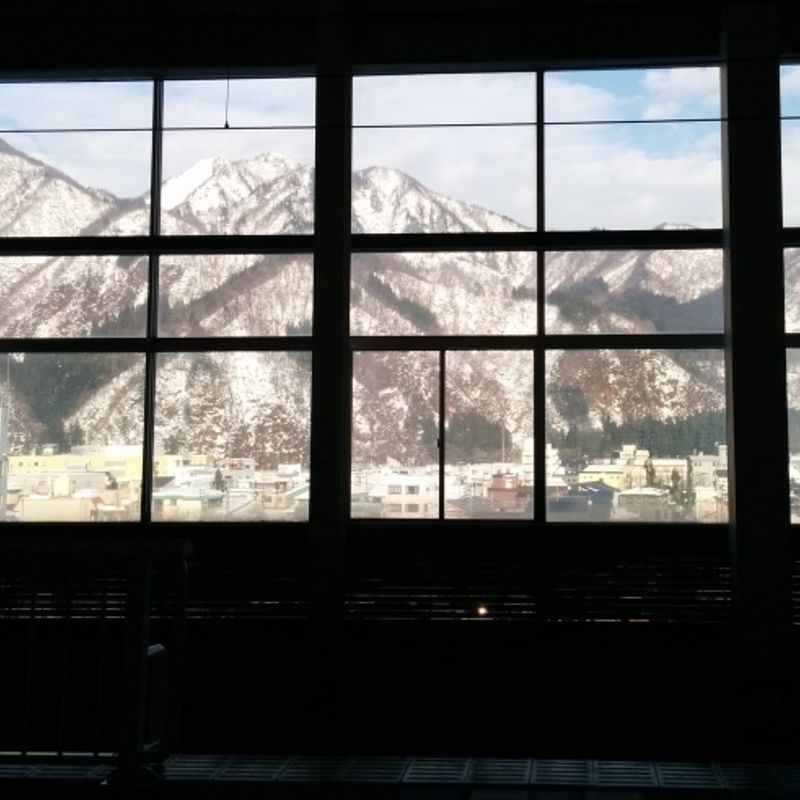 Niigata Prefecture, crisp clean air and tons of snow regardless of what time of year it is.
From Tokyo, it took me two hours by bullet train, and when I left there wasn't a hint of snow. It seems as soon as I left the tunnel, I entered into a world of bitter cold and endless mountain.
Because I had to work the night before, myself and my girlfriend had to leave New Year's Eve. For the bullet train, it cost us only 3000 yen both ways for just one of us, 6000 yen all together. That's fine and dandy, but the cost of this savings, is standing for nearly an hour and a half on one of the busiest travel days of the year, until you can scam yourself a seat when somebody leaves the car. On this day, I definitely recommend taking the shinkansen reserved car. Any other normal day or weekend, totally go for the unreserved seats.
What was the purpose of this trip? Why go to Niigata? Well, my girlfriend's family is in Niigata. So this is the introducing the foreign boyfriend chapter of your Japanese language textbooks you would hopefully someday experience.
I've read the books, studied for nearly 3 years (unfortunately working in an all English speaking job), and heard all the audio tapes about the introduction to the parents scenario.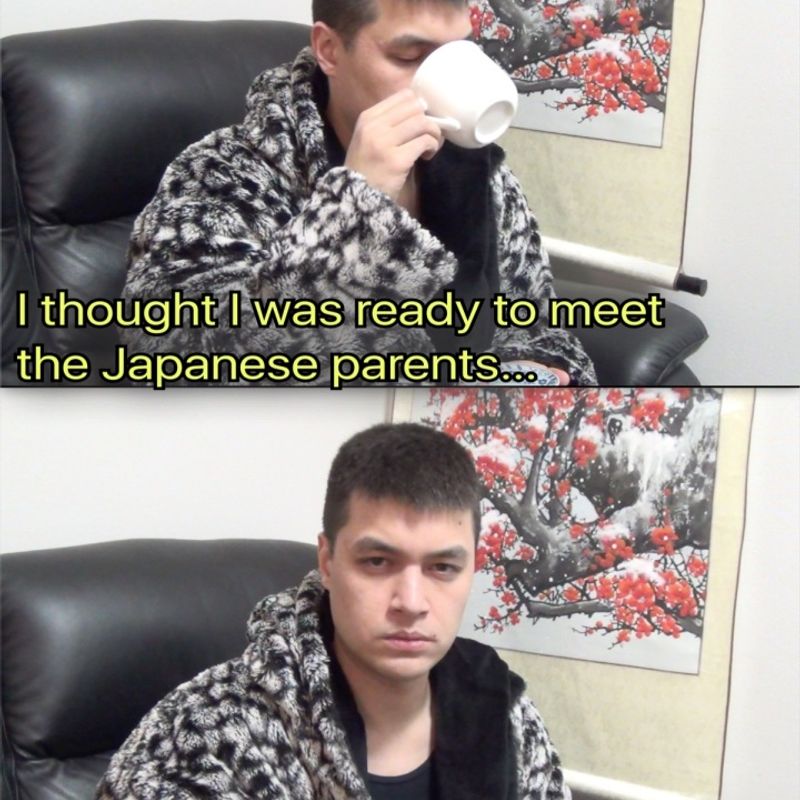 But that was fine. If I used enough naru-hodo's, iindesu's, and sou desune's, I'd get through it. I dumbed down my language to encourage them to dumb down their own language. It seemed fine for a bit, especially because most of the time my face was filled with food.
The weather:
Niigata is covered in snow most of the year. We got a message from okasan about bringing good boots, so I brought my very expensive and comfortable hiking boots.
Not, good, enough.
First thing mom aggressively bought me without my option of paying, was 9 inch rubber boots.
New Years Eve:
Food, tons of food. Sushi, sashimi, little finger sandwhiches, roast beef, fish sausages, nabe soup, fresh picked mountain vegetables, freshly pickled mountain vegetables, and plenty of beer and sake.
Mom and dad were there, her brother and his family, and two kids that were immediately attracted to me. I entertained the children by reading and translating Dr. Seuss's "One Fish Two Fish" like a boss. And thank goodness that everybody under the age of 45 spoke Tokyo-ben. I could atleast understand 50 percent. All that effort paid off a little bit.
Even 95 year old grandpa came out to have fun with us.
We shared a lot in common.
I'm in the US Navy, he was a WWII veteran of the Japanese Army.
We both drank a lot.
And we both didn't really know exactly was going on around us.
Midnight:
Before they left, I gave brother a hickory farms summer sausage holiday set, and I got some kind of fish cracker snack. The rest of us went into a food coma and woke up shortly before midnight.
Snow…. So much snow. It was a bit epic. Hatsumode is a tradition in Japan that on new years at the temple, you pray for two years ahead, and burn your old amulets and buy fresh ones. After visiting one temple to pray, we visited another after hours.
Like in Batman Begins, the snow was falling very hard, and we climbed very steep steps to get to a mountain side temple overlooking the mountain pass. Everybody was already gone, except an old man beating the flames down of the burning amulets. We heard laughter at the temple, and we were pointed in that direction.
My girlfriend's father was there with the rest of the elderly community, and at the entrance, they welcomed us with "Akemashite Gozaimasu".
Then a monk with a straggly beard offered me sake in a bowl.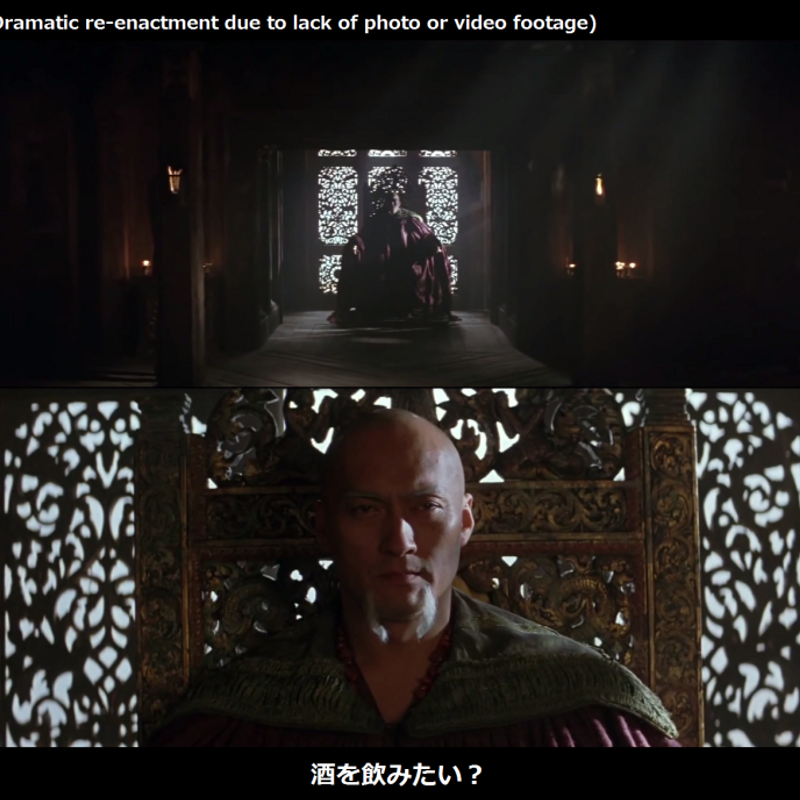 Thanks, don't forget to check me out at www.youtube.com/janglishjerryshow

Sorry I didn't have any video this time, I think I was too lethargic from the food and drink, and also didn't want to invade anybody's privacy, but I still wanted to share.
Enjoy!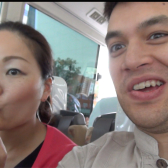 Be sure to check me out on YouTube: Janglish Jerry

I go around and find the weirdest, coolest, strangest, most interesting things in my area. I frequent Tokyo, Yokohama, and Yokosuka.
---
3 Comments
Got to love meeting the partner's relatives. I got drunk with an even drunker uncle in-law at New Year's, attempted to set him straight that ordering women to clean up the dishes was out of order, to which he replied he only expected to live for another 5 years or so and didn't intend to change his ways. I proceeded to demonstrate how to clear away the dishes .. he proceeded to drink more. What was family reaction to that dressing gown?! That is a thing of beauty! Glad you shared.

@Tomuu What, my bathrobe I bought in Korea?

@Janglish-Jerry I want one.