Mar 8, 2017
Usually I share about the ramen shops I tried and enjoyed, and I am pretty good at picking good options before putting my money down, but there are exceptions.
This shop, Ichibankan (not to be confused with the Chuubu tonkotsu chain, Ichibanken, which I've never tried but looks not bad) around 4-cho of Kyoto, was an absolute disaster.
I went in around 5 for an early dinner, because it had been 3 days since I've had noodles. No one was in the shop, which is fine, given the time of the day, but the shop's decoration from a mixture of different Asian cultures already struck me as something strange.
Then I ordered the standard ramen, and I realized I hit a LANDMINE when I saw the man cook.
He was using his hands to see if the noodles were cooked firm enough!
Again, instead of knowing how long the noodles should have cooked for, HE HAD TO TOUCH IT TO KNOW IT!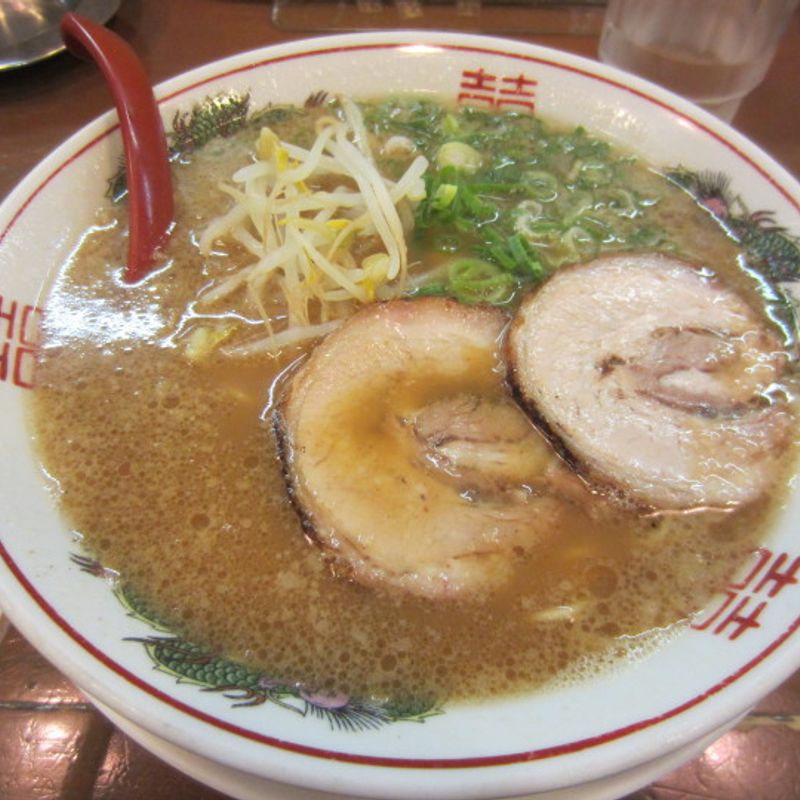 And what came out was a chaos. The soup was between thick and thin, but overall tasted muddy and dirty. The cold cha-siu had nothing to be proud of. And the noodles, the freaking noodles that he didn't know how long he should cook for, were of course, too soggy.
It was a complete mess for a ramen shop I would expect to find in a busy district like 4-cho of Kyoto, and I had to rush to the Kyoto station right afterward to eat another bowl of ramen 2 hours later to cleanse my palate. (Check that much more successful eating experience here: Tokushima Ramen)
So if you are ever around the area and want to get some noodles, by ALLLLLLLLLLLL means, avoid this tragedy that is called Ichibankan.

---
1 Comment
That sounds terrible! The soup even looks weird. Uneven? Not what I expect from a ramen restaurant anywhere in Japan. Thanks for the heads up!