Dec 8, 2018
If you're looking to make a traditional turkey, goose or duck this year and don't have the option of a major international retailer in your area, here are some other options, but get on it quick! These places do sometimes sell out during the holiday season and shipping times are no joke.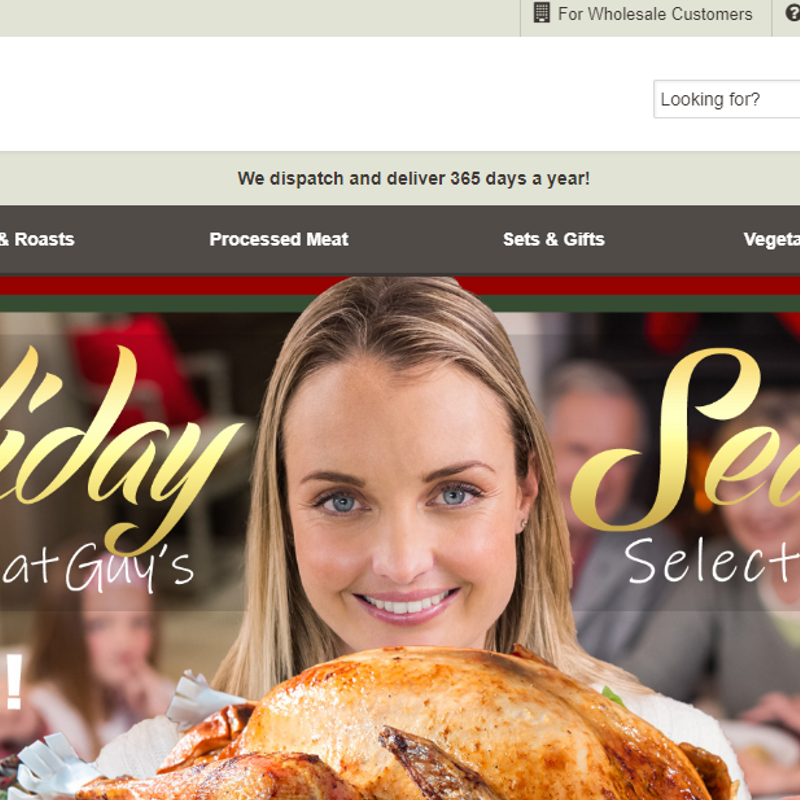 The Meat Guy
The Meat Guy operates out of Nagoya in Aichi prefecture and offers a wide selection of meats ranging from the ordinary beef or pork to the extraordinary kangaroo and alligator. The prices aren't always amazing, but the options usually are. He's also got a good reputation with foreigners here and has been mentioned in a few blog posts on similar subjects.
The smallest whole turkey, weighing between 6 and 8 pounds, will cost you more than 6000 yen, but also comes with free shipping like most of the turkeys on the site.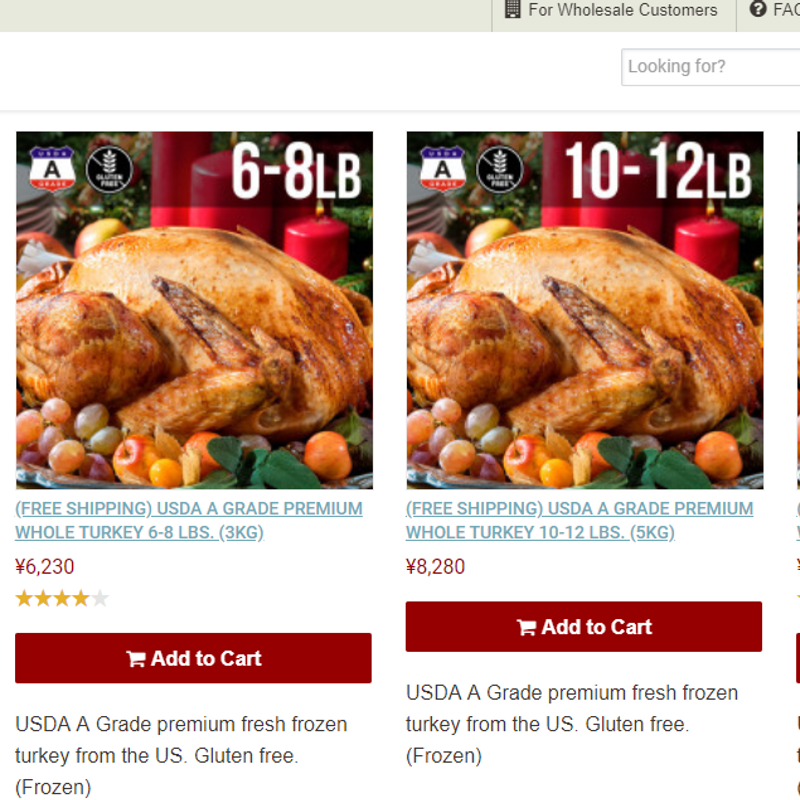 A frozen bone-less, skinless turkey breast costs 2,710 yen, but there is also smoked turkey pastrami and beast slices in 500 gram packets for less than 2000 yen, so if you're desperate for some of the turkey but totally okay with having it on a sandwich, this is probably your best option. Shipping is limited to Japan and comes to a flat rate of 980 yen for Honshu and Shikoku with the price increasing from there.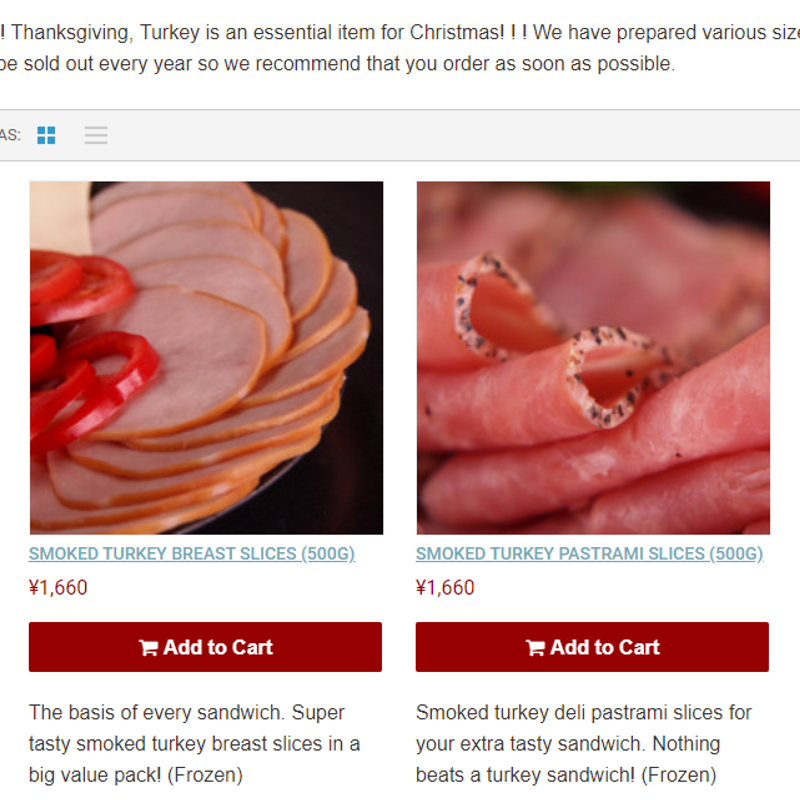 The Meat Guy accepts credit cards readily. COD is available for a 324 yen processing fee, as well as bank and postal prepayments. See the website for more details.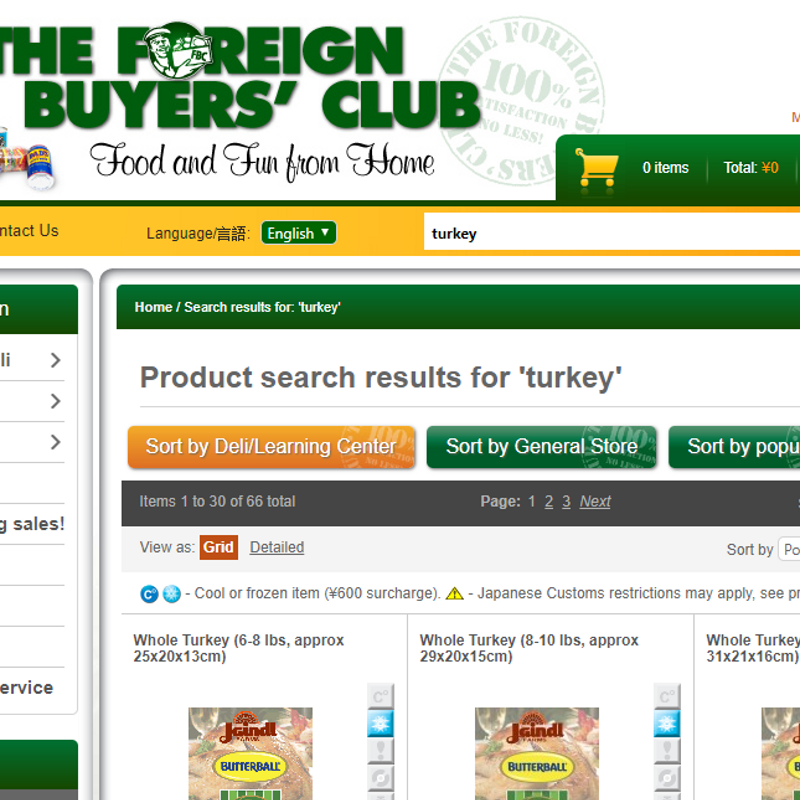 Foreign Buyers Club

I've used this website from time to time in my years here in Japan for a taste of home when I could afford a little it of shipping but not a flight to my country of origin. I especially remember burning a few hundred dollars out of pure frustration shortly after being told that I was going onto hospitlized bed rest and would be missing my flight to the states back in 2013. Since then, there hasn't been much time or money for me to spend on these products, but it is where I last bought a turkey, so it was worth adding to this evaluation.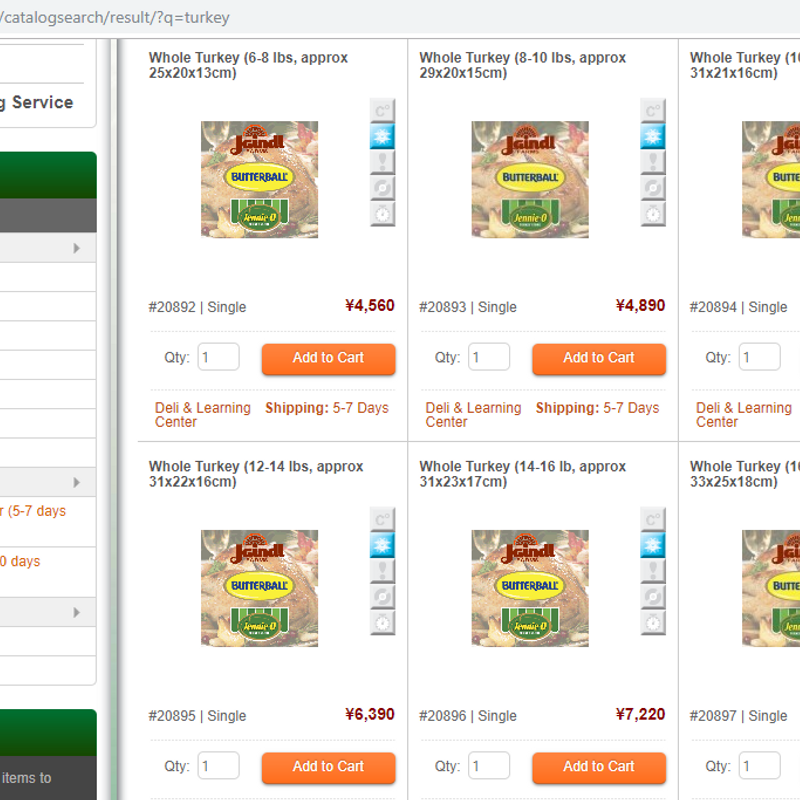 The smallest turkey available costs 4560 yen, more than 1500 yen less than The Meat Guy, and for the same 6 to 8 pound bird. There is a 600 yen surcharge for frozen shipment, and a small surcharge for non-members unless you want to or have paid the 1000 yen membership fee. The surcharge is a percentage of the total cost, so it increases as the price of your purchase does.
If you're looking for the cheapest possible turkey solution, though, this site does also offer ground turkey at the price of 600 yen per 450 grams. At this point, the non-member surcharge is only 30 yen for one package of turkey meat. The shipping still winds up a little steep, coming in at 590 yen for standard shipping plus 600 yen for frozen. They do accept several major credit cards or cash on delivery for an additional 400 yen fee.
If you're looking to buy from the Foreign Buyers Club, you'll need to get a move on. Their final day for deli and learning center orders is Thursday, December 13th, after which point all orders will be processed in the new year. Also, watch out when ordering as general store orders will take between 39 and 60 days to ship.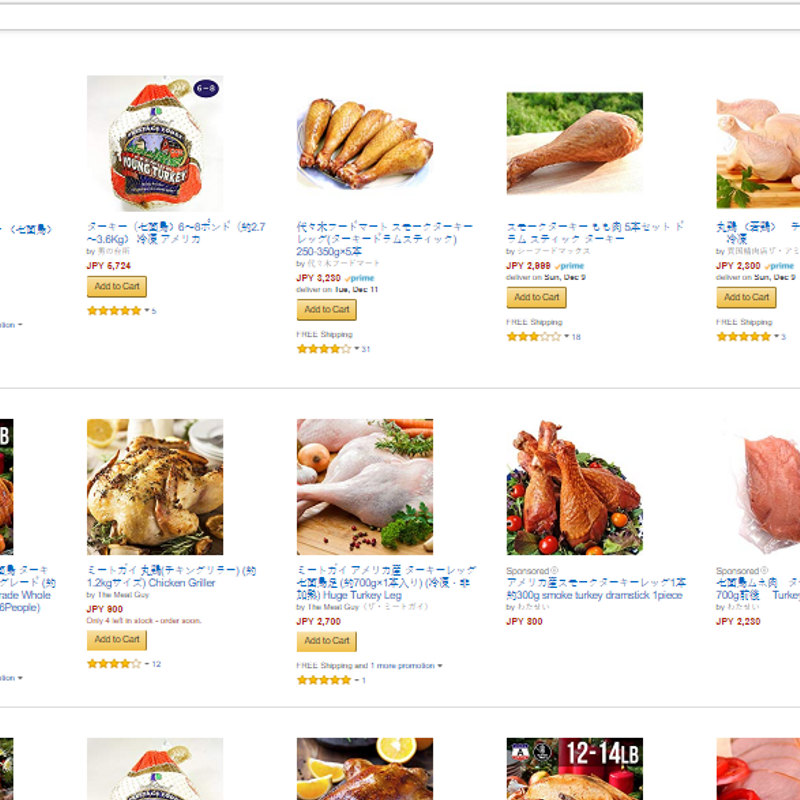 Amazon
It may surprise you to know that Amazon Japan actually has some options available, especially turkey. Some of the offerings are even from The Meat Guy including the smallest 6-8 pound bird for almost 600 yen cheaper than it was on the main Meat Guy website and with free shipping.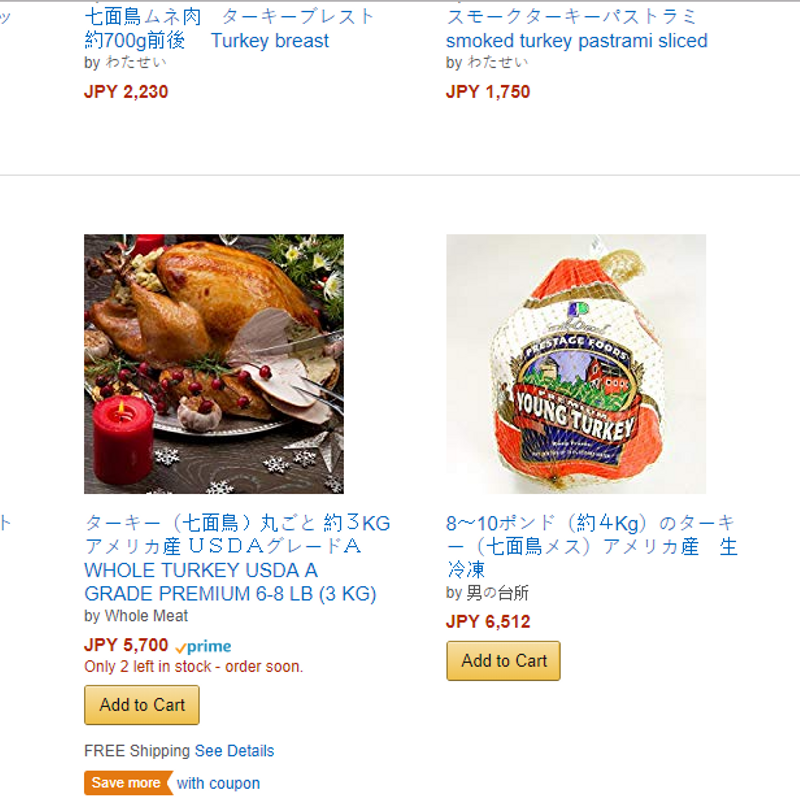 When I checked, I found a 700 gram turkey breast available for 2230 yen with 950 yen shipping.


Remember, if you're planning on preparing some turkey this holiday, shake a leg. Time waits for no expat.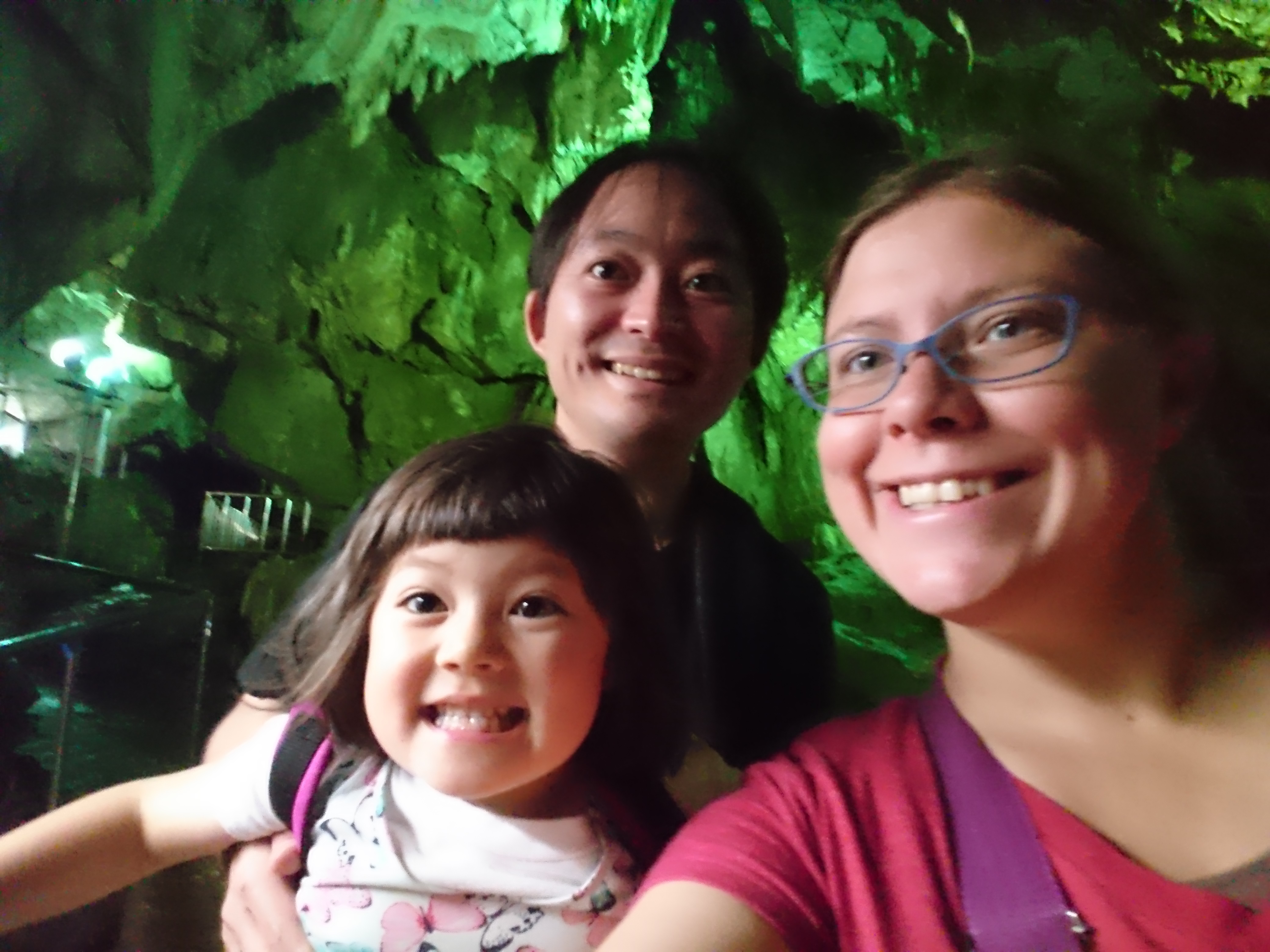 A working mom/writer/teacher, Jessica explores her surroundings in Miyagi-ken and Tohoku, enjoying the fun, quirky, and family friendly options the area has to offer.
---