Jan 24, 2019
I've written before about Oshiritantei, or Butt Detective, specifically asking why such a thing exists. Of course, the second I asked this question my child became obsessed with the rosy-cheeked private eye and since then we have managed to watch every episode available on Japanese Netflix, and those of the first season a number of times each.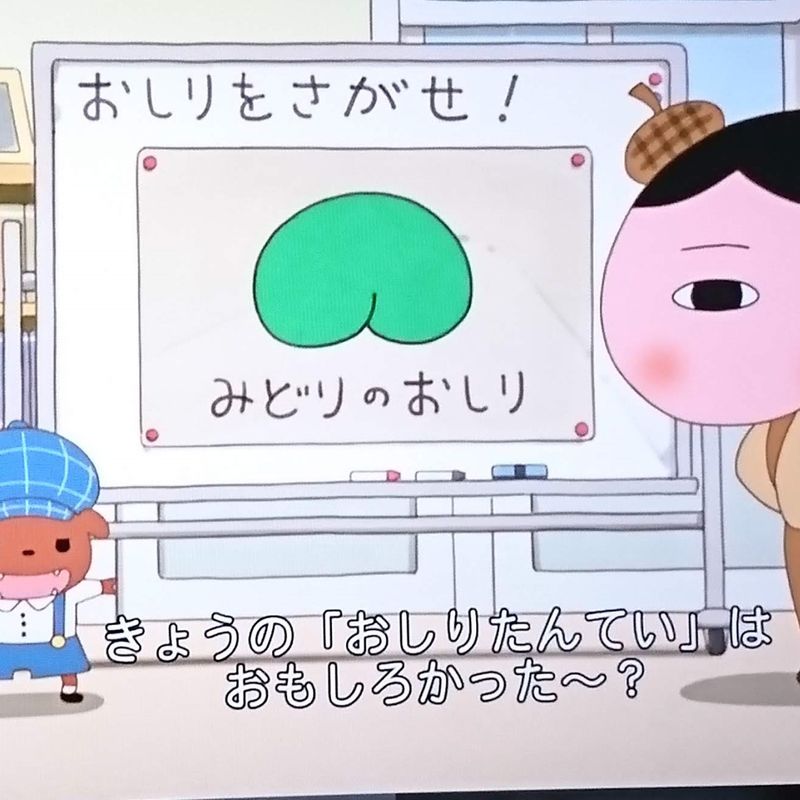 What I found, when I gave it a chance, was surprisingly entertaining. The plots aren't amazing but do entertain, and there are elements that attempt to help kids focus as well. Four scenes out of every episode contain a special colorful butt mark, tagged with the color of the episode, so children are meant to watch closely and pay attention to details in order to catch the butt marks. At the end of each episode, the location of the four marks are revealed so viewers can check for themselves.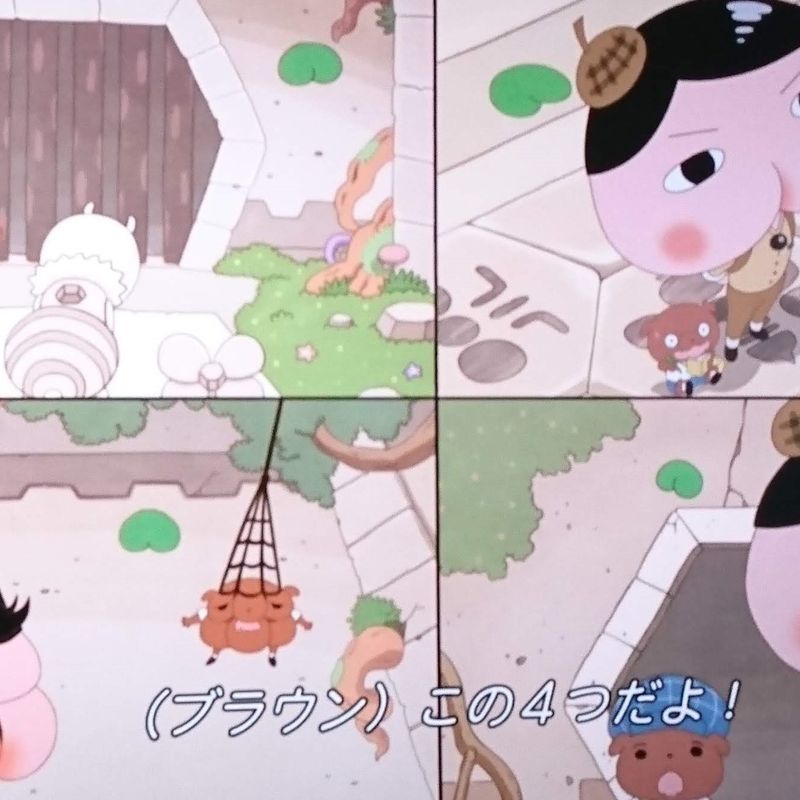 In addition, the episodes contain elements of problem solving and logic applied to the problems that face the butt who knows too much. Sometimes it is a visual puzzle or figuring out which of the witnesses is likely to be lying.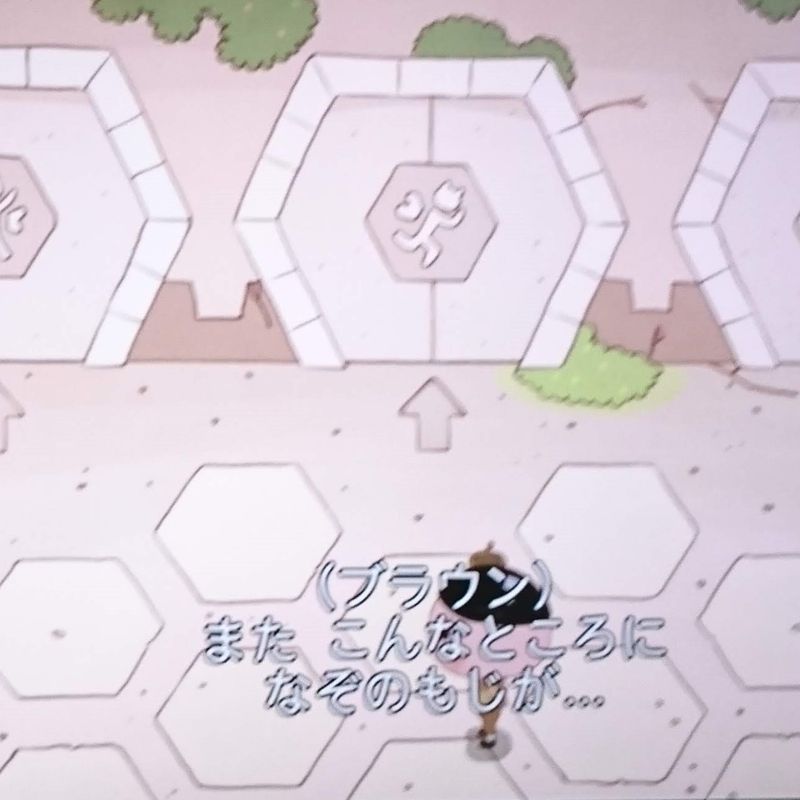 I am still pretty surprised that this show is so much less stupid than I had first assumed. Way to go Japan, proving that even a butt-faced detective can make engaging kids programming.
You can catch Oshiritantei in action on Netflix in Japan where the entirety of season one and the first three episodes of season two are currently available, in addition to new episodes coming out one at a time as the weeks go by.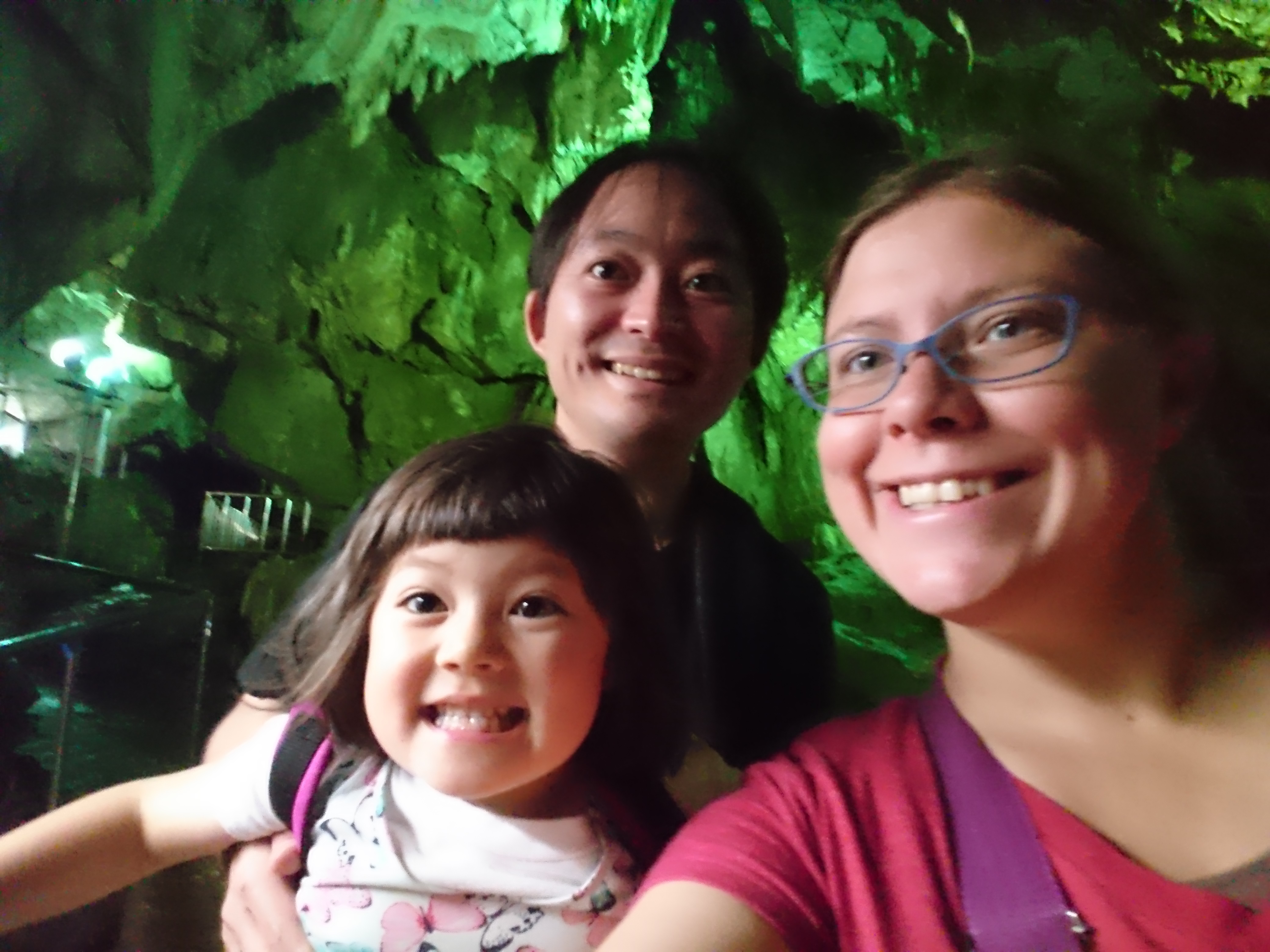 A working mom/writer/teacher, Jessica explores her surroundings in Miyagi-ken and Tohoku, enjoying the fun, quirky, and family friendly options the area has to offer.
---
1 Comment
i am very grateful sharing this great testimonies with you, The best thing that has ever happened in my life is how i win the lottery. I am a woman who believe that one day i will win the lottery.finally my dreams came through when i email Dr Alli . and tell him i need the lottery numbers. i have come a long way spending money on ticket just to make sure i win. But i never know that winning was so easy until the day i meant the spell caster online which so many people has talked about that he is very great in casting lottery spell, so i decide to give it a try.I contacted this man and he did a spell and he gave me the winning lottery numbers. But believe me when the draws were out i was among winners. i win 1.900.000 million Dollar. Dr. Alli truly you are the best, with these man you can will millions of money through lottery. i am so very happy to meet these man, i will forever be grateful to you. Email him for your own winning lottery numbers [ Allispellhelp1@gmail.com ]. OR Whatsapp or Call Via +2348100772528.