Dec 14, 2016
"Oh I don't drink...so I've never been to an enkai!"


First things first let me just say that if you don't drink, that's totally fine. What I do want to say is that attitude of "I'm better than you, so I'm not going to do that" is not!


So, that quote might not sound all that bad, but if you say it with enough attitude and pomp in your voice it will. That was a quote from someone (representing a company) when asked about participating in enkai. It should also be noted that this person is no longer living in Japan...and quite frankly with an attitude like that, it's probably for the best.

What is enkai you ask? Well, in the most reductive of terms it's a drinking/dinner party with your coworkers. Usually these are held at a local izakaya and can easily run you anywhere from 3,000 to 5,000 yen for the night. That cost will usually cover all the drinks and food for the evening. Expect the price to go up if you are going to a fancier venue. Occasionally, they will be held at a banquet hall (depending on the time of year). For example you may be invited to a bonenkai or end of year party. These are usually a bit more formal than your standard mid year enkai and you might even need to bring a gift. Also, a bit of clarification. Bonenkai isn't a Christmas party. While it might have a Christmas theme it's merely a coincidence.

Usually these parties are held at the beginning and end of the year. Depending on where you work you might have them more frequently. If it's going to be held at the beginning of the year all new employees are usually required to give a little speech and answer some questions from the other employees. You might get asked about your hobbies, if you're married, sports, or anything. It's not a huge stress just tell some jokes, tell everyone your favorite sports team and you're in the clear.

Bear in mind that you're in Japan now, somethings aren't always as they seem. These dinner parties hold a bit more importance than just getting smashed with your coworkers. While there is certainly an abundance of drink, enkai is an opportunity for you to get to know the people you work with outside of the office. Away from all the faxes and forms. It's a time for you to let your hair down, if you will. Yes, you can drink. Yes, it's usually all you can drink. But if you think it's just a opportunity to drink all the booze you can you're going to miss out on the bigger picture.

While you are working In Japan, you've made a new family. The people you work with are in a sense that new family. Coming from the states this was a rather odd concept for me. People you work with aren't usually people you really hang out with or plan trips with. Sure, I've had jobs where I have made friends but at times I felt like there was a separation for me. Work friends and non work friends. Maybe it's different for you...I mean it probably is.

I wanna go back to that quote I started off with, because I feel as if the person who made that statement didn't fully grasp the point. Like I said it's a dinner party. Often times drinking is a huge part of it. Japan has a pretty big drinking culture. But I have been at an enkai plenty of times and seen people not drink. It's usually because someone drove, or they don't drink. It's certainly never a requirement! By not attending you are going to miss out on a huge opportunity to get to know your coworkers better!

At the end of the day the people you work with aren't going to care if you drink or not. They want to get to know you better and you should want to get to know them better as well. It's a small thing that can go along way in bridging the gap between your culture and Japanese culture. It's designed to allow you to see a different side of your coworkers and an opportunity to connect and build stronger friendships with the people you work with.

I will however say, that what ever happens at enkai stays at enkai. Don't expect to come to work and reminisce about your bosses drunken rendition of "Don't stop believing".


Below are examples of what you might find during enkai.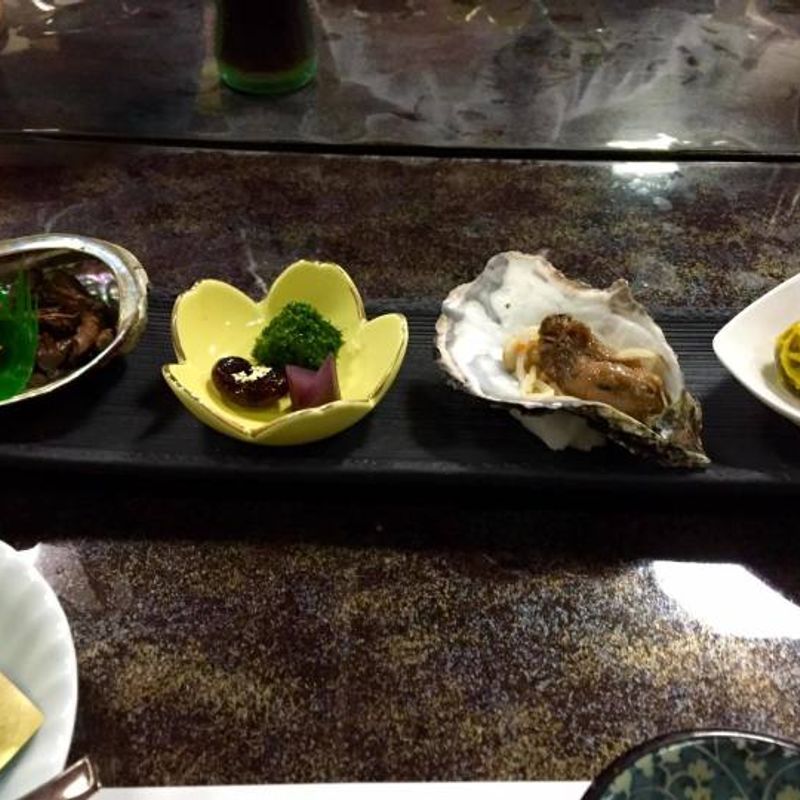 A few things to get you started...This izakaya mainly served seafood. Included here sea urchin and muscles.
If you're a meat and potatoes kinda person this might be just what you're looking for. This dish included roast beef, mashed potatoes and crab soup.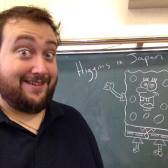 Andrew Higgins has been living in Japan full-time since 2012. He is a junior high school ALT, softball coach, lover of okonomiyaki (Osaka style), and all things Girls und Panzer. He makes YouTube videos about living in Japan. You can follow his adventures at facebook.com/HigginsInJapan
---
6 Comments
"By not attending you are going to miss out on a huge opportunity to get to know your coworkers better! " - This is very true. A (Japanese) colleague of mine once told me how these things are a fairly rare opportunity to chat/catch up with people that, while you see them everyday, you don't get chance to really talk with because everyone over here is so busy. It kind of seem absurd that you see these people everyday but only a have few chances to get to know them but these seem to be the rhythms of working life that you can fall into here in Japan. It's also funny that the night's chat/events no matter how innocent or 'unrisky' just don't seem to come up again. Or maybe that's just my imagination.

@SalarymanJim Yeah, you would think that working with people on a fairly regular basis would give you a good idea of who they are. But, break out the sake and you never know what will happen! I think you got it, you're just so busy during the work day trying to focus on the job that you often miss the opportunity to get to know the people around you. That's why I enjoy going out with the people I work with.

@Higgins What always tickles me is the (Japanese) colleagues who come up to you and break into really quite amazing English (unlike the English I've just used there). Like, where have you been hiding that? Not that they should have to, of course.

@SalarymanJim It`s amazing what a little liquid confidence will do haha.

@Higgins True. I'm wondering if it improves my Japanese. I always think it does at the time, but on reflection things are often a bit hazy.

@SalarymanJim "Next time we are going to go get okonomiyaki...because you suggested it!" "Uh...I did? When?" "Last night at enkai!"