Jan 30, 2018
Shizuoka Green Tea Guide : Tea Blogger (Marie Tsukahara)
Please take a look at this month's blog.
When you come to Shizuoka, you can find a lot of interesting places that are related to tea. Although the places are not meant for buying tea products, I will introduce some places for tourists to be able to enjoy the places.
1. Original tree of "Yabukita"
Japanese people like green tea. In Japan, most of the green tea is the same breed. The name of the breed is "yabukita". The reason why it was named "Yabu-kita" is because the original tree was found in the north side of the bamboo forest by Hikosaburo Sugiyama. ("yabu" means bamboo, "kita" means north in Japanese). Yabukita is the most popular breed because of its taste, and its comparatively beneficial attributes when growing. This photo shows the original tree of yabukita, and the current age of the tree is over 100 years.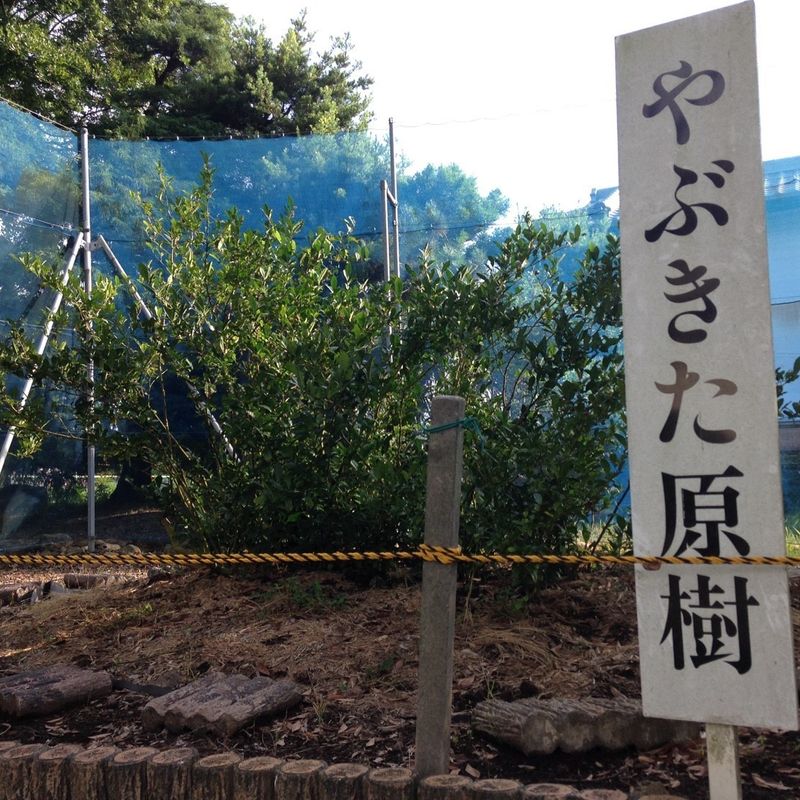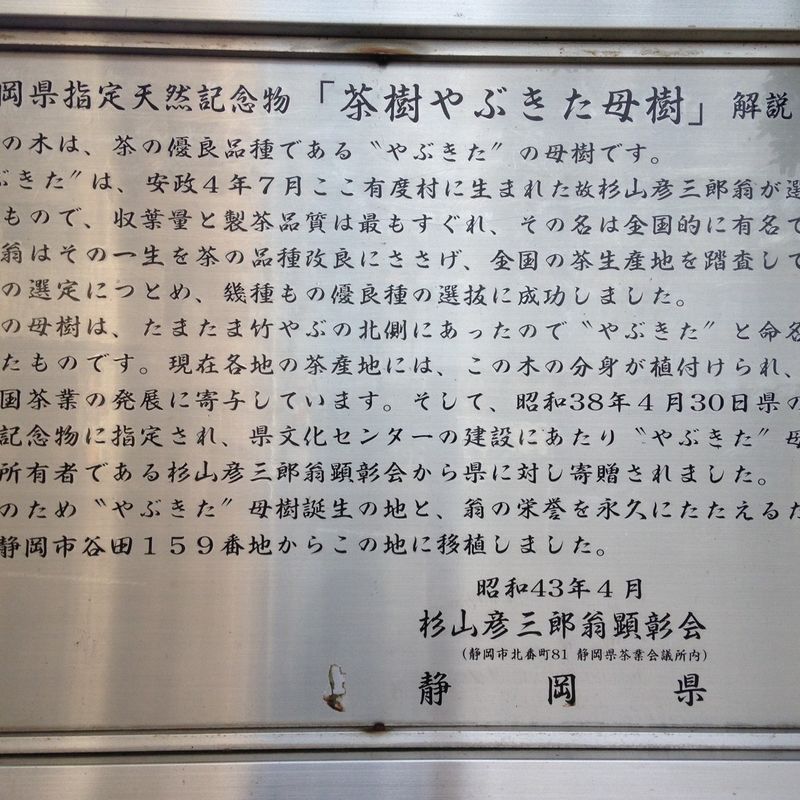 2. Shouichi Kokushi-do
Shouichi Kokushi is one of the most famous and important people within Shizuoka.
"Kokushi brought seeds of tea, noodle, and the techniques of doll from China, and he contributed to the improvement of the industry and culture of Japan". He was born in Suruga-ku, and the people live in Shizuoka built this shrine to appreciate his great achievements. Unfortunately, you cannot enter inside the shrine, but you can easily find this temple when you come across the road to the Kitsunegasaki AEON mall. (Pictured below is the shrine of Shouichi Kokushi.)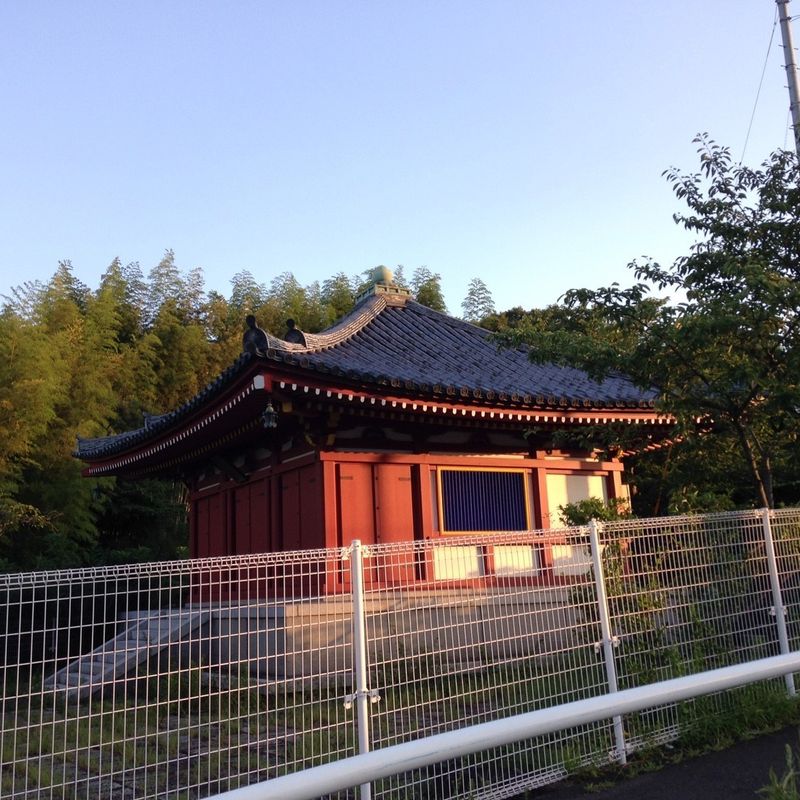 3. Shizuoka tea market
This building can be the hottest spot in all of Shizuoka. In the mornings; especially during the spring time, every tea dealers' eyes become sharp. They check the quality of tea leaves and pick the best ones. Every time I come across this place, the aroma of green tea comforts me and I am attracted to the place even more.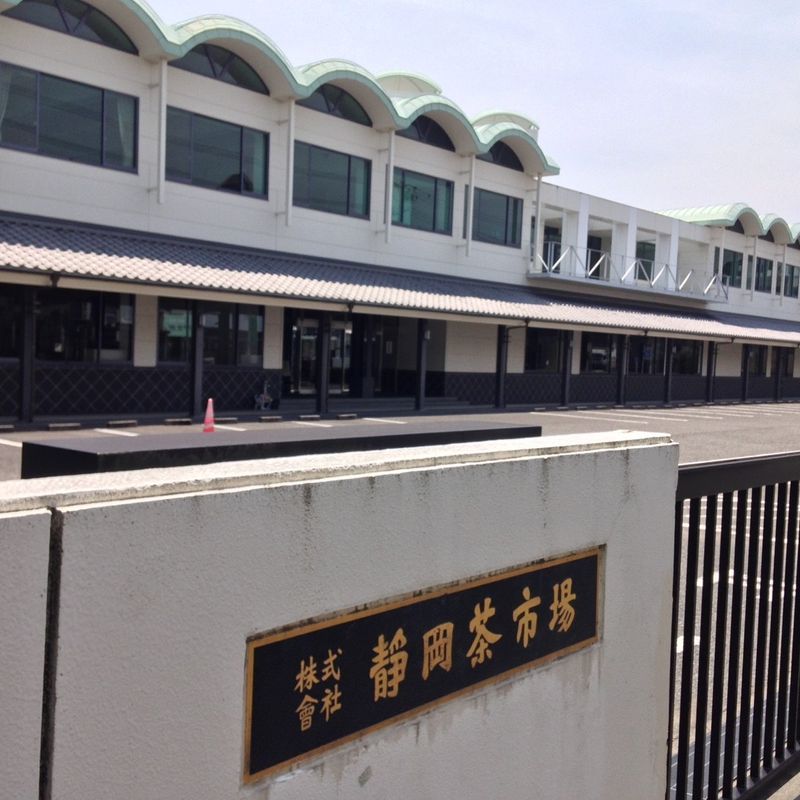 4. Cha-machi statue
This is the statue of "Cha-machi" which is located south-west of the Sumpu castle. Each district within a city (commonly referred to as, "cho") has their own statues. These statues help locals and tourists to recognize where they are when they traverse Shizuoka city. Cha-machi is populated with all kinds of tea companies, stores and industries. It's inhabitants can enjoy the aroma of the teas and the lively atmosphere of the tea industry.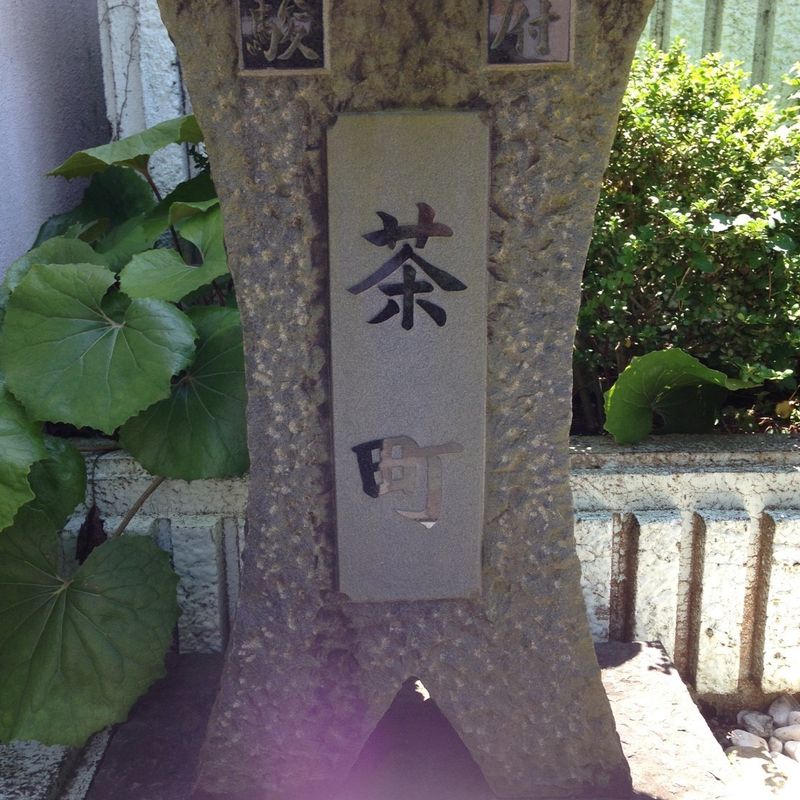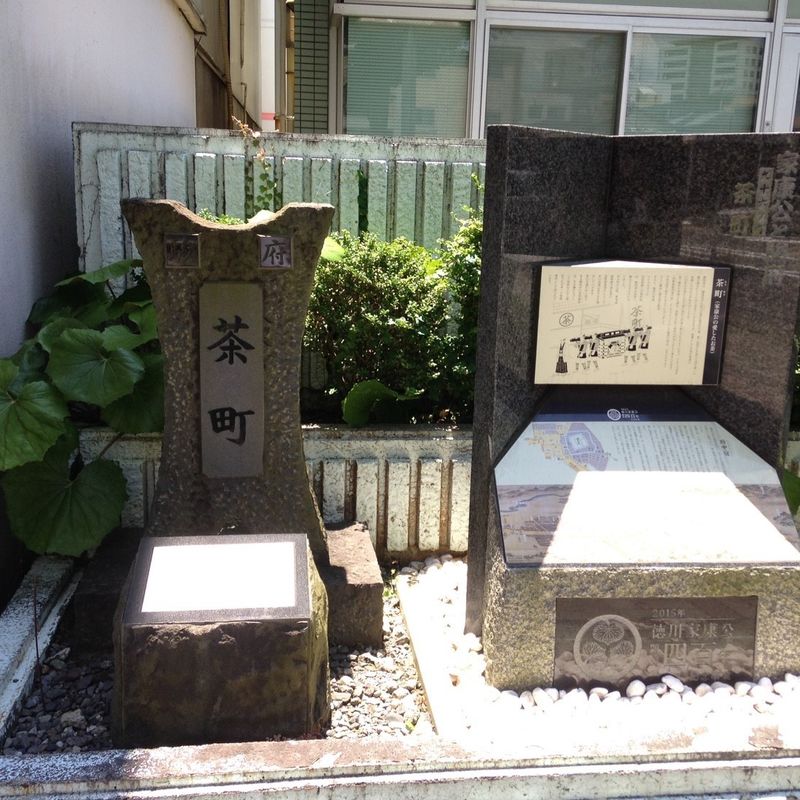 5. Shizuoka station
In this photo, you will see the tree that produces green tea in front of the transportation station. This tree garden is located in front of the main building. Many people walk there to take the buses to work or school every day. If you visit Shizuoka by train via the JR line company, the station is your first area of interest. Also, you can go to the "O-CHA plaza" as mentioned before:
(https://www.city-cost.com/ja/blogs/GreenTeaGuide/wX8Bw-living_shizuoka_shizuoka-shi_aoi-ku)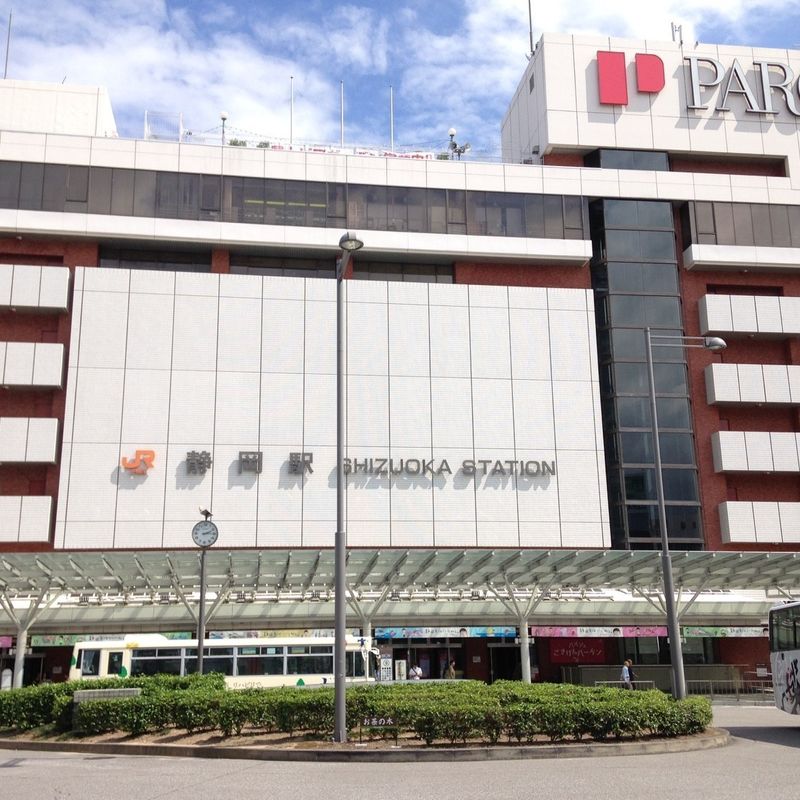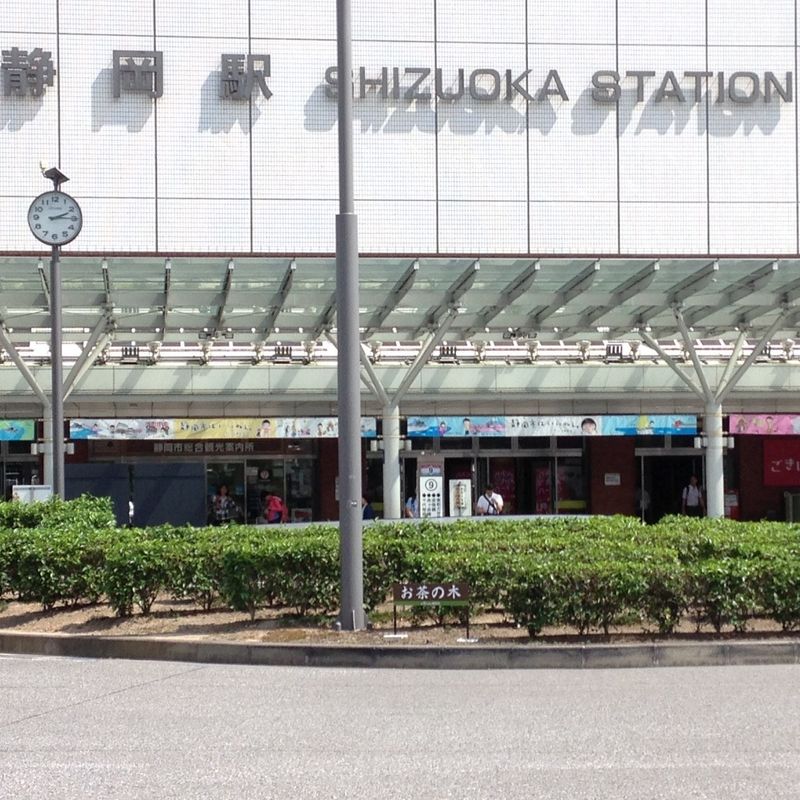 1. 24-18 Yada Suruga-ku Shizuoka city, Shizuoka 422-8002, JAPAN
https://www.google.com/maps/place/%E3%82%84%E3%81%B6%E3%81%8D%E3%81%9F%E8%8C%B6+%E5%8E%9F%E6%A8%B9/@34.9945548,138.4406397,39m/data=!3m1!1e3!4m5!3m4!1s0x601a3680e5e07581:0xe12afe5d3ccb795b!8m2!3d34.9946069!4d138.4407089
・http://ja-shizuokashi.org/speciality/green-tea/rekishi_yabukita
2. 6 Mabase kitaShimizu-ku Shizuoka city, Shizuoka 424-0876, JAPAN
https://www.google.com/maps/place/%E8%81%96%E4%B8%80%E5%9B%BD%E5%B8%AB%E5%A0%82/@35.0080025,138.4574325,918m/data=!3m1!1e3!4m5!3m4!1s0x601a3421d6399079:0x135acd219670f00e!8m2!3d35.0078952!4d138.4586753
・https://www.shizutetsu.co.jp/column/syouichikokushi/index.html
3. 94 Kitaban-cho Aoi-ku, Shizuoka city, Shizuoka 420-0005, JAPAN
https://www.google.com/maps/place/%EF%BC%88%E6%A0%AA%EF%BC%89%E9%9D%99%E5%B2%A1%E8%8C%B6%E5%B8%82%E5%A0%B4/@34.9786577,138.3690134,18.26z/data=!4m5!3m4!1s0x601a4a3a9779d5d1:0xdcff653a1e886403!8m2!3d34.9784015!4d138.3696169
4. 1 Cha-machi Aoi-ku, Shizuoka city, Shizuoka 420-0021, JAPAN
https://www.google.com/maps/place/%E8%8C%B6%E7%94%BA%E3%81%AE%E7%94%BA%E7%A2%91/@34.9771417,138.3759263,19.39z/data=!4m5!3m4!1s0x601a4a224b85ccd5:0xa950cf1a56bafb6!8m2!3d34.9769652!4d138.3765511
5. 黒金町 葵区 静岡市 静岡県 420-0851 日本
https://www.google.com/maps/place/Unnamed+Road,+%E9%BB%92%E9%87%91%E7%94%BA+%E8%91%B5%E5%8C%BA+%E9%9D%99%E5%B2%A1%E5%B8%82+%E9%9D%99%E5%B2%A1%E7%9C%8C+420-0851+%E6%97%A5%E6%9C%AC/@34.9724149,138.3876637,18z/data=!3m1!4b1!4m5!3m4!1s0x601a49f75c476f9b:0xce9605bfb484c878!8m2!3d34.9724149!4d138.3884032
(Tea Blogger : Marie Tsukahara)
---