Mar 15, 2016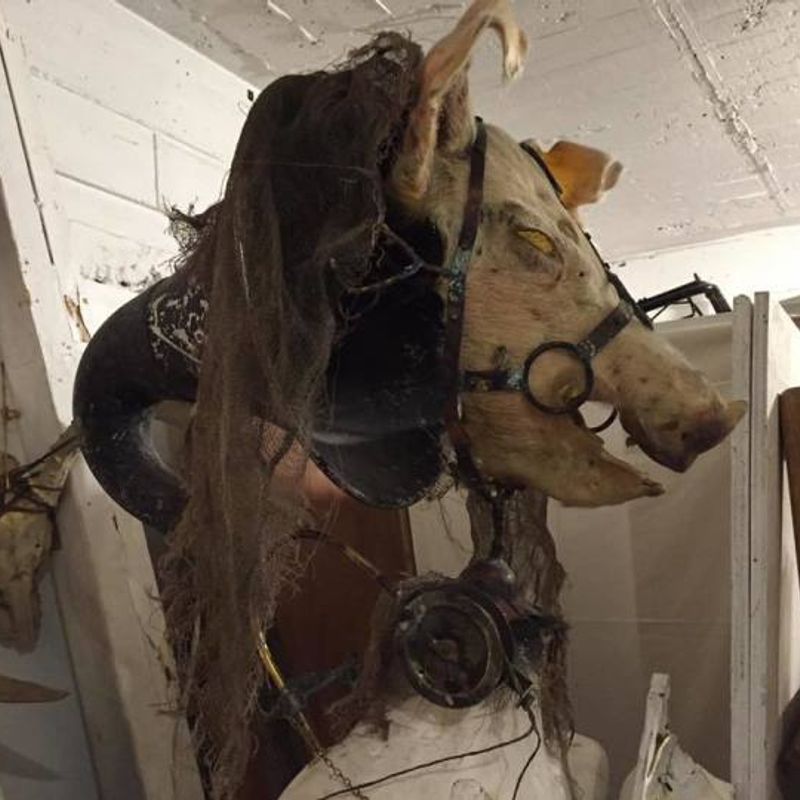 During my travels in Japan I started indulging in the art of cosplay. While cosplay isn't as popular as it once was in Japan, there are still stores out there that cater to the whims of those who love to play dress-up. These stores cater to many different types of fans whether they be anime, goth or even historical. But, rarer still is finding ones that cater to the fans of steampunk genre.
For those of you who are unaware this is how it's defined in Wikipedia:
Steampunk
is a
subgenre
of
science fiction
and sometimes
fantasy
that incorporates
technology
and
aesthetic designs
inspired by 19th-century
industrial
steam-powered
machinery.Although its literary origins are sometimes associated with the
cyberpunk
genre, steampunk works are often set in an
alternative history
of the 19th century's British
Victorian era
or
American "Wild West"
, in a
post-apocalyptic
future during which steam power has maintained mainstream usage, or in a fantasy world that similarly employs steam power. Steampunk may, therefore, be described as
neo-Victorian
.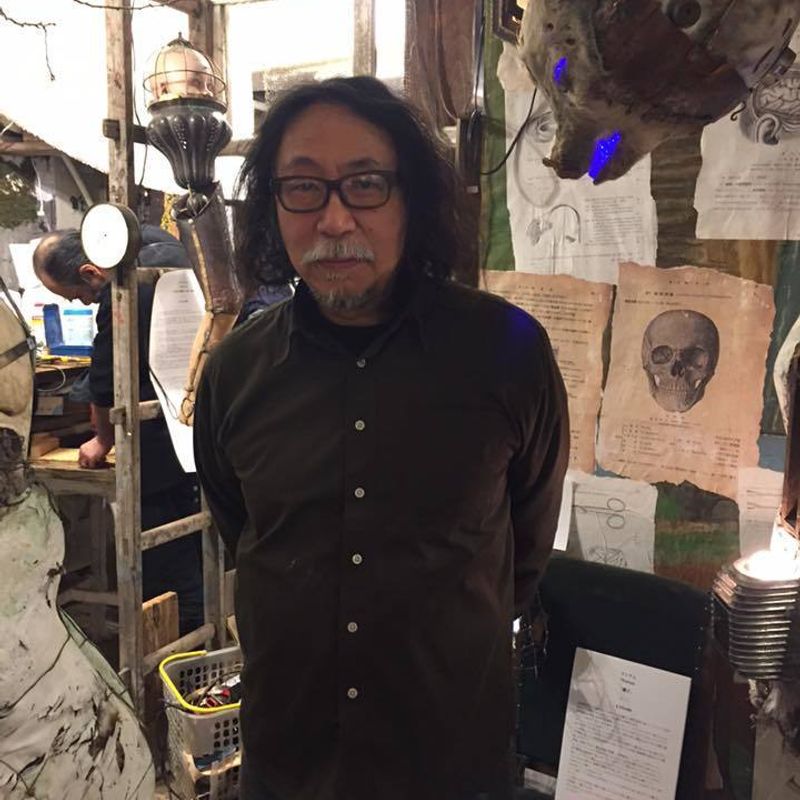 Now that you have been acquainted with the genre, allow me to introduce you to Mantam the owner of A Story the Steampunk store in Harajuku! This man is what happened when the mind of Tim Burton and Tim Schafer came together to have a baby. He is a mad genius of creativity and an extremely artistic individual who melds everything he touches into the obscure and macabre. Managing to turn anything he sees into a terrifying, yet alluring masterpiece.
When I first arrived at A Story I was greeted by a young lady who noticed our fascination with the artistic fashion of the locale. We had heard it existed, but weren't aware that they had moved locations and a such spent nearly an hour trying to find it. Once we located it though we were instantly hooked. My friends and I could not believe the amount of items that pertained to our fashion style in this store, despite it's small location the space is utilized to its maximum capacity in order to illustrate the majestic flair of steampunk.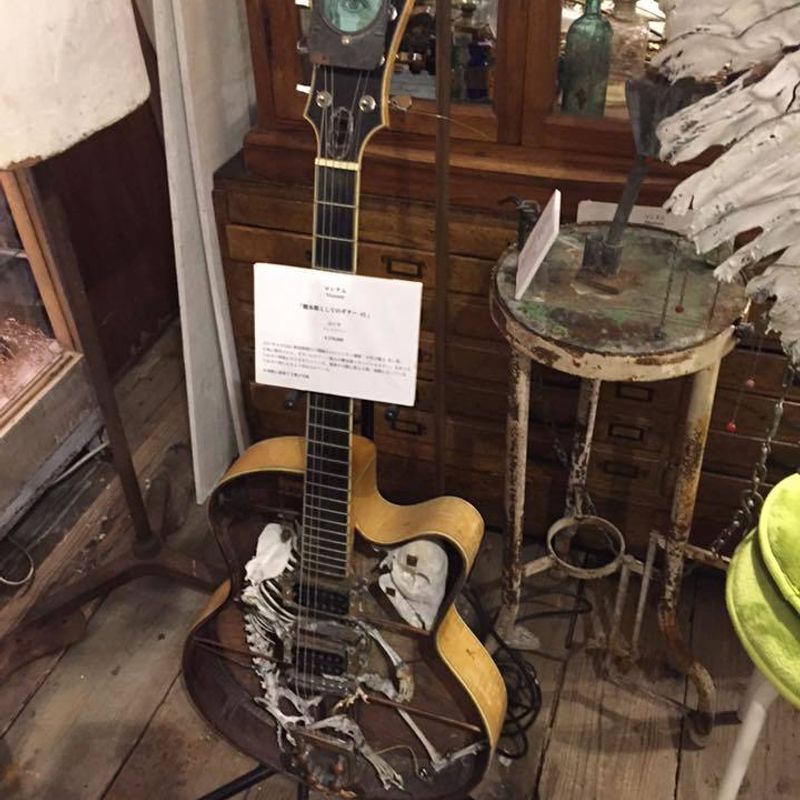 You see everything in this store is essentially hand made by the workers including Mantam himself. Who was polite enough to give us pictures of him and his items as well as his business card. He let us explore the store despite knowing we weren't there to buy anything, but rather indulge in the scenery. This store is basically eye candy for those with fancy towards the obscure and dark. The imagery feeding into the feelings of despair and darkness that embrace our souls. He clearly knows which audience he caters for in his workshop.
Now if you want to know everything in this store is priced accordingly and a such it can be expensive. If I had the money though I would have bought everything I could pocket. A Story is truly amazing, and if you're ever in the area it is a definitive must stop.
Located in the fifth floor of a building in the main street of Harajuku don't be fooled by the multiple locales which Google map tells you to visit.
For those of you who want to see more please share and go take a look at my IMGUR here at
this link http://imgur.com/gallery/9sXHr/new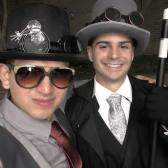 A 20 something year old sailor with a penchant for deep and silly thoughts. I try to be as honest as possible when writing, and am currently living in Zushi, Japan!
---
4 Comments
That is because it is @JanglishJerry

Its a store like any other so I presume yes @Tomuu