Apr 14, 2016
Ah, hanami an experience shared by many tourist who literally just want to watch flowers. I was no different in my journey through Japan as a representative and head honcho of The U.S. Association for Fancy Tea Parties. When I first heard of Hanami I was heading over with my good friend Janglish Jerry and his lovely wife Hiromi towards Yoyogi park located in Shibuya. I was rather confused seeing as there was a party of creators/bloggers/photographers who were gathering to celebrate the watching of the cherry blossoms. The sky was gray and the weather was pleasant, a perfect opportunity as ever to witness the constant falling of the petals, the beautiful women, and even a chance to meet Thomas Shuttleworth from this very website (you are awesome Tom!!!).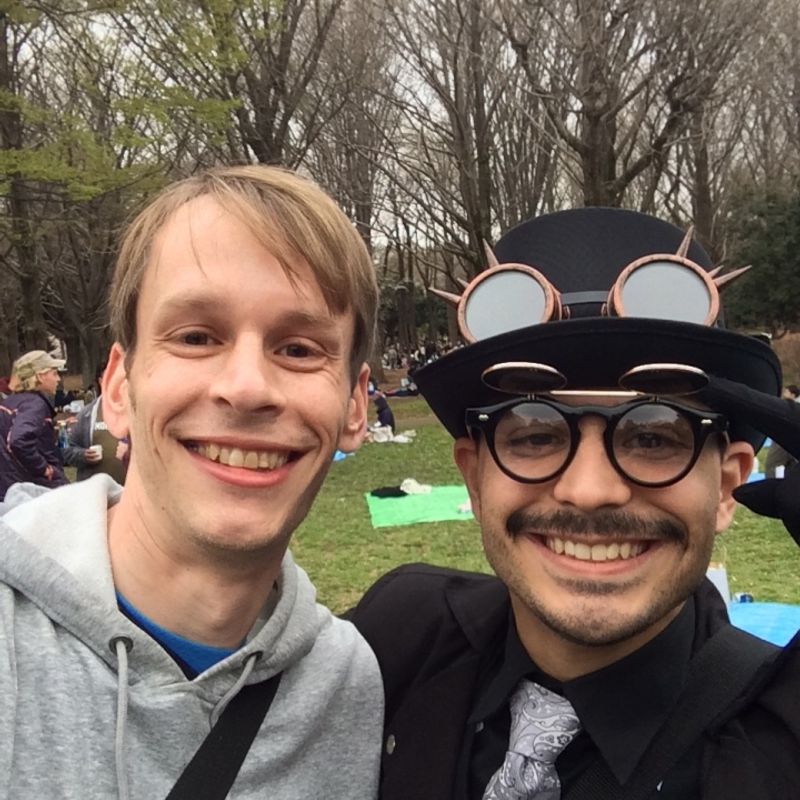 Not being one to miss an opportunity to show off the Association I went all pimped out in my latest gear and it shows in the fact that people offered to take pictures of me quite a bit! I even had a random Japanese guy come up to me and offer me a piece of Japanese candy because I was dressed up in Steampunk!

According to Hiromi it is customary to make your own bento box or buy one from the stores nearby in order to watch and eat while spending time with friends and loved ones sitting in a tarp or blanket underneath a cherry blossom tree. Of course, if things had actually gone according to what I was informed this would have been a lot better, but literally the group we were with did not sit under a cherry blossom at all. We could see them from where we were, but I was slightly underwhelmed since no bento boxes were bought by my particular group either (the takoyaki stands were great though). As with most loud foreigners though, we danced, sang, and celebrated with copious amounts of alcohol the visit to Yoyogi park as best as we could.
I'm guessing that part of the event was largely an excuse to go out and get drunk during the day with a bunch of like minded individuals. The creators in the party were extremely nice people who just wanted to have a good time, and I think that's truly the spirit of Hanami. A lot of the Japanese folk which I saw there were mostly playing games and chatting with friends and family, they were all having a good time together, but were definitely quieter than we were. We even had musicians and singers who were throwing some sick lyrics while instrumentally Japanese/Hispanic beats were playing in the background.

We took videos and took the occasion to make new friends and alliances that would benefit all of us greatly for the event that were about to transpire. There was beauty all around us, from the nature that surrounded the group down to the cherry blossoms that were in full bloom. It was a gorgeous experience. But, as with all good things that must come to an end my group and I had to partake in our ways and move on to our respective locations. Jerry, Hiromi and I loved our hanami watching experience and are certain to visit again next year. Perhaps even sit under an actual cherry blossom tree this time?

But, if you want to know more about what I was doing there. I was meeting some of the following people: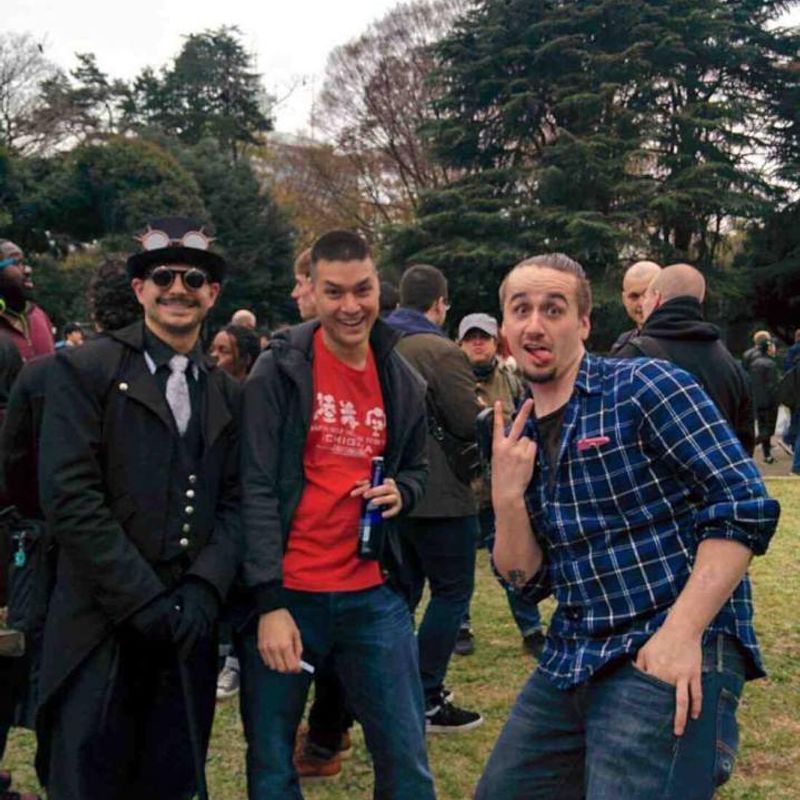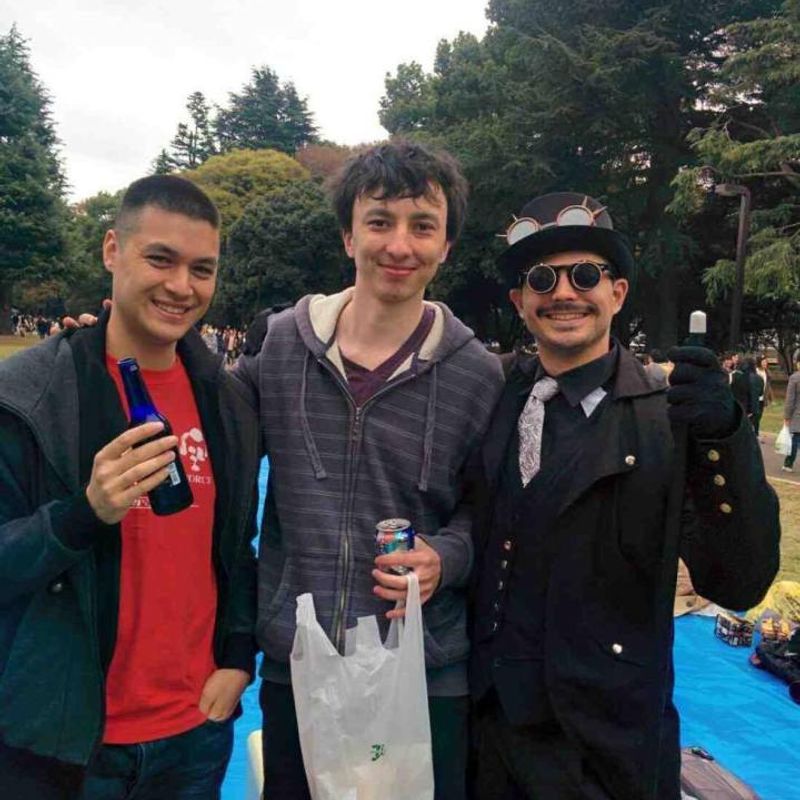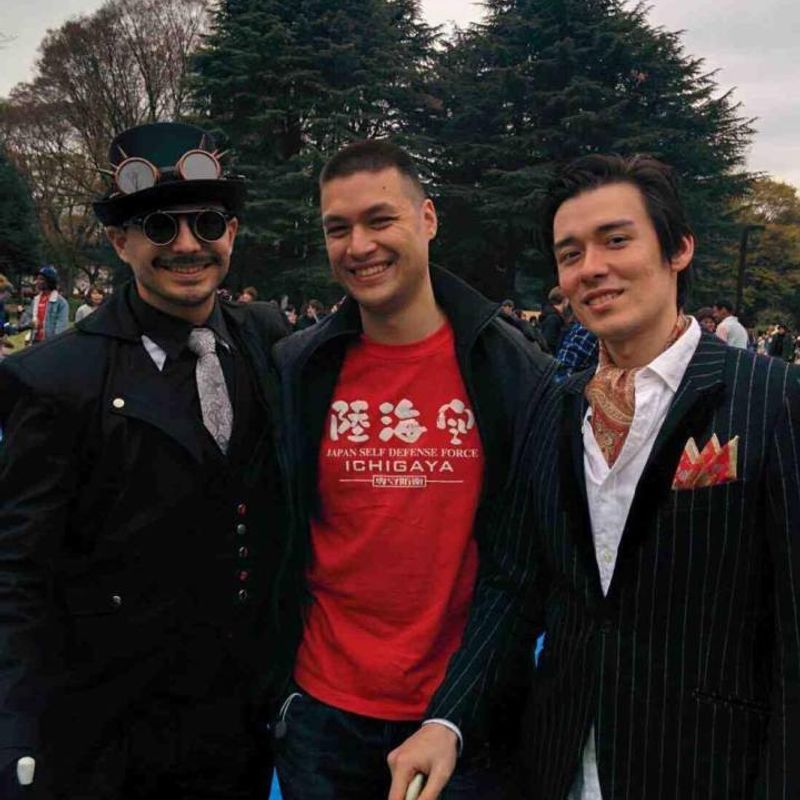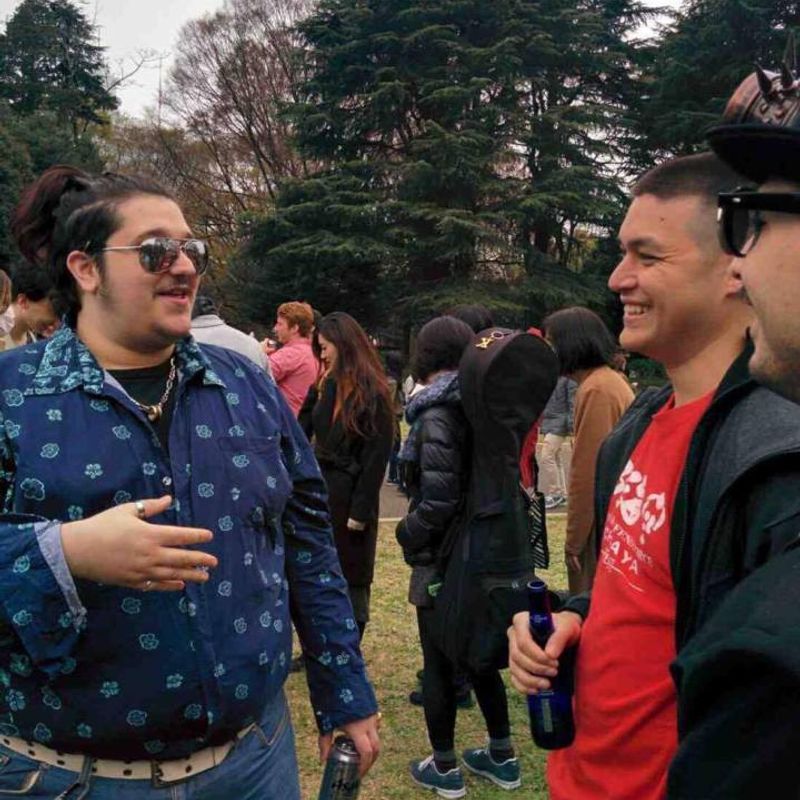 If you notice I was certainly not the only fancy person in that event, and while I was the most dapper, I am glad to see that it was a great event all around.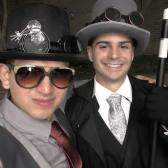 A 20 something year old sailor with a penchant for deep and silly thoughts. I try to be as honest as possible when writing, and am currently living in Zushi, Japan!
---