Mar 8, 2016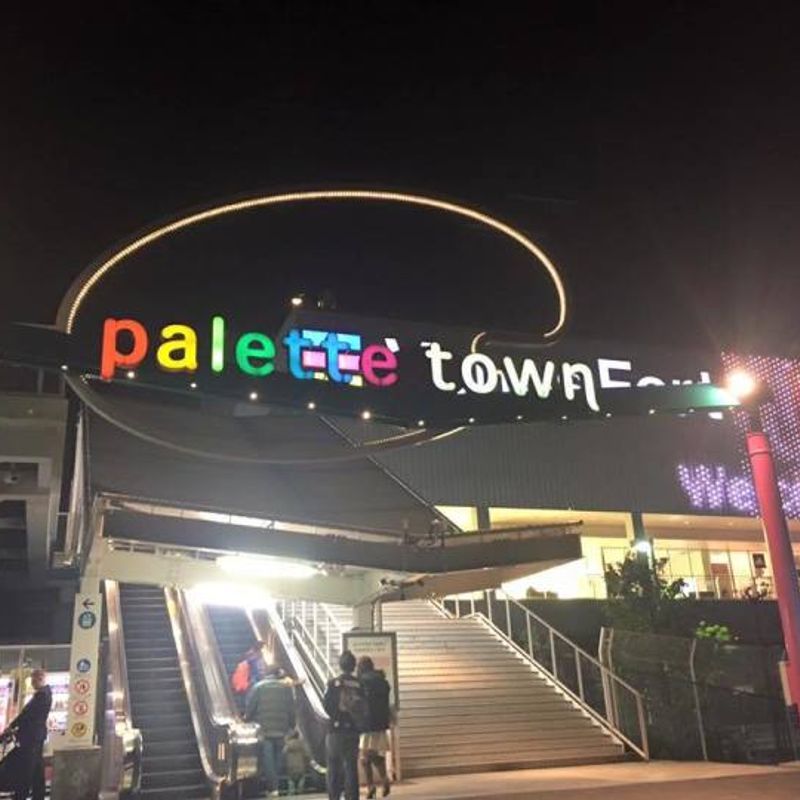 Recently, I stumbled upon a magical place in Japan called Odaiba. Located an exit away from the Tokyo Teleport Station it is a certifiably amazing spot to go on a date with your significant other.
Recently the newly founded U.S. Association of Fancy Tea Parties founded by yours truly decided that we would visit this place and take our very first picture as a group. The results were nothing short of amazing.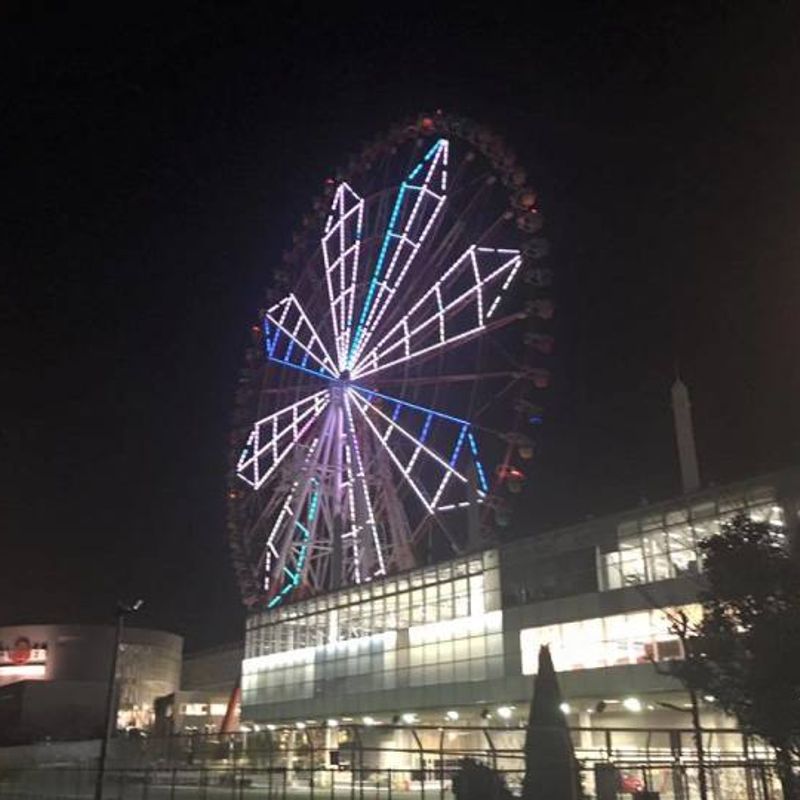 You see not only is this the town where Red from Pokémon started his journey. It is also a fantastic place to take your significant others because of the variety of things you can do. I'm not going to bother you with all of them. So let's get to the ones we could cover during the visit.
Palette town is located directly in front of the escalator exit of Tokyo Teleport Station, once you exit you will see the giant Ferris wheel called Daikanransha (it was the largest one at the time of its opening). This is the same Ferris wheel seen during the ending credits of the first season of Inuyasha and if you take a look at the surrounding area it is identical to the one displayed in the anime!!! If you ever wanted to experience something straight out of an anime then you should stop at Odaiba and ride this amazing machine.
You can ride it for about 10 dollars a person, but if you have six people the group will only have to pay for four instead. Just before you get on the ride they will ask to take a picture of you and your group which can be later bought for 10 dollars as well.
The view from this ride is amazing at night time. The sights surrounding it are the Tokyo Convention Center which look like upside down pyramids from the ride. The Rainbow Bridge (for those fans of Mario Kart). Diver City Mall and the giant Gundam statue. The Rainbow Heart. Venus Fort Mall, and some strange bridge from across the water that also has colored lights.
My wife and I rode this with our son and she started crying with joy. She said that "she finally realizes how big the world truly is" (it was her first time outside of the U.S.)
Directly after you leave the ride, you will find an arcade and a burger joint which serves decent food at a good price. The arcade contains one of the strangest games I've seen so far in Japan. You sit down and fish koi inside a small rectangle filled with water. It's actually a fairly big arcade and I've actually won a few toys from it.
We left the arcade and walked straight into a glass building which housed the Toyota Megaweb.
Now for all you car lovers out there this is the place you want to visit. It has an assortment of beautiful cars on display, arcade games and other entertainment things you can do when you visit. It's within a giant glass building and can be utilized to travel to Daikanransha. It's also a spot that deserves it's own article, but needless to say if you love cars you will want to visit.
On the other side of the spectrum if you head towards the rainbow bridge you will find a boardwalk type area with a lot of other entertainment facilities. You will find a lot of restaurants including the takoyaki museum which has samples of all types of octopus flavored items (we bought a bag of potato chips and it was awesome). In here is probably where you will want to take your dates. The boardwalk has lots of different restaurants and the night view is amazing. You can see a statue of liberty, the rainbow bridge, windsurfers, trees that are illuminated.
You could walk by the boardwalk stop for some ravioli, take your lovers to buy some clothing at the nearby mall, experience history at the takoyaki museum, explore science at the technology center for those more scientifically inclined.
Even visit the infamous Joyopolis a Sega indoor theme-park. Finish the night by riding the Ferris Wheel and you're almost guaranteed to get lucky that night. Needless to say this place requires a few more visits to explain the joys of Odaiba. But, if you are ever in Tokyo it's a must visit. The U.S. Association of Fancy Tea Parties will certainly visit many more times.
P.S.
For all of those who are interested
This is the first few members of the group, we're dedicated to spreading the joys of cosplay along with visiting different hot spots in Japan. We're going to be doing this more often and this is probably the best time to introduce the group since you might even get to see us on our travels. Be sure to say hello and take a picture!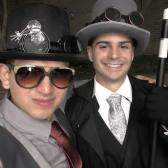 A 20 something year old sailor with a penchant for deep and silly thoughts. I try to be as honest as possible when writing, and am currently living in Zushi, Japan!
---
2 Comments
What kind of toys did you get at the arcade?

@DaveJpn A Splatoon Squid and a small bath towel for my kid. We also got a Neko Atsume kitty