Aug 31, 2018
Autumn is the season of harvest in Japan, too. As the nation's populace breaths a collective sigh of relief at the ending of the summer (or should that be rediscovers its appetite) it also pulls on a pair of stretchy pants and heads out to enjoy some of the best and largest food festivals and events in Japan.
最大級 / saidaikyu - large scale.
日本の最大級グルメフェス - "Japan's large-scale gourmet festival," or should that be "largest"?
"Saidaikyu" is a term bandied around Japan pretty loosely. It's a pretty handy one too as it affords Japan's food festival organizers the opportunity to give the impression that theirs is the country's largest food event when, in fact, it could merely be large in scale.
Still, there's no smoke without fire so what we present here are those autumn food festivals across Japan in the coming months that, however loosely interpreted, are held on a large scale, if not the largest, in someway or other.
Tokyo
The Japan capital regularly tops lists of "world's best food city" so it should be no surprise that Autumn food festivals are held in abundance in and around Tokyo, even though the nature that provides all that food might be some distance away.
Hokkaido Fair in Yoyogi (北海道フェアin代々木~ザ)
To be honest, the "Hokkaido food fair" is as common as muck in Japan seeming to occupy sections of department stores across the land at any time of year. Still, one could make the case that Hokkaido, Japan's "great outdoors," lays on the country's greatest harvest. Only natural then that it should be the theme of one of the largest food festivals in Japan -- Hokkai Syokudo - The Road of Hokkai-Foods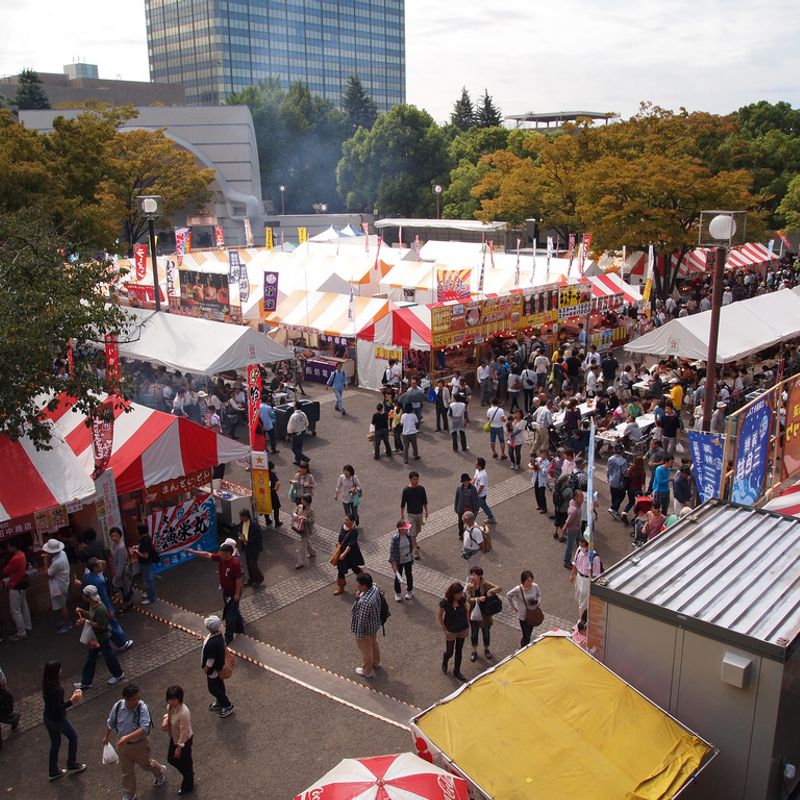 In fact, this long-established annual Hokkaido Fair, also known as Hokkai Syokudo - The Road of Hokkai Foods (北海食道), held in Tokyo's Yoyogi Park, is the largest outdoor event based around products from the region, with previous editions of the event welcoming up to 570,000 visitors across the four-day running period. And being outside means that organizers can fire up the BBQs, something that those department store fairs are not at liberty to do.
Hokkai Syokudo is actually a collective term for food events laid on by Kitanihon Advertising Inc. (Hokkai Syokudo has also had a presence at the Furusato Matsuri held in Tokyo Dome.)
The remit is to convey to a wide audience the new tastes coming out of Hokkaido. To ensure authenticity, these events only introduce those enterprises that have shops / offices / warehouses in Japan's northernmost region.
Hokkaido Fair in Yoyogi 2018
Details about the menu and program for this year's Hokkai Syokudo - The Road of Hokkai-Foods are yet to be released. 2018 will see the food extravaganza held for the 30th time, so maybe visitors can expect a few added extras.
Gekikara Gourmet Festival (激辛グルメ祭り)
2018 is the 6th year of the Gekikara Gourmet Festival -- this taste-bud tester of an event, that comes with the slogan "Spicy as Hell and Tasty as Well," already got underway in Tokyo's Kabukicho district in late August.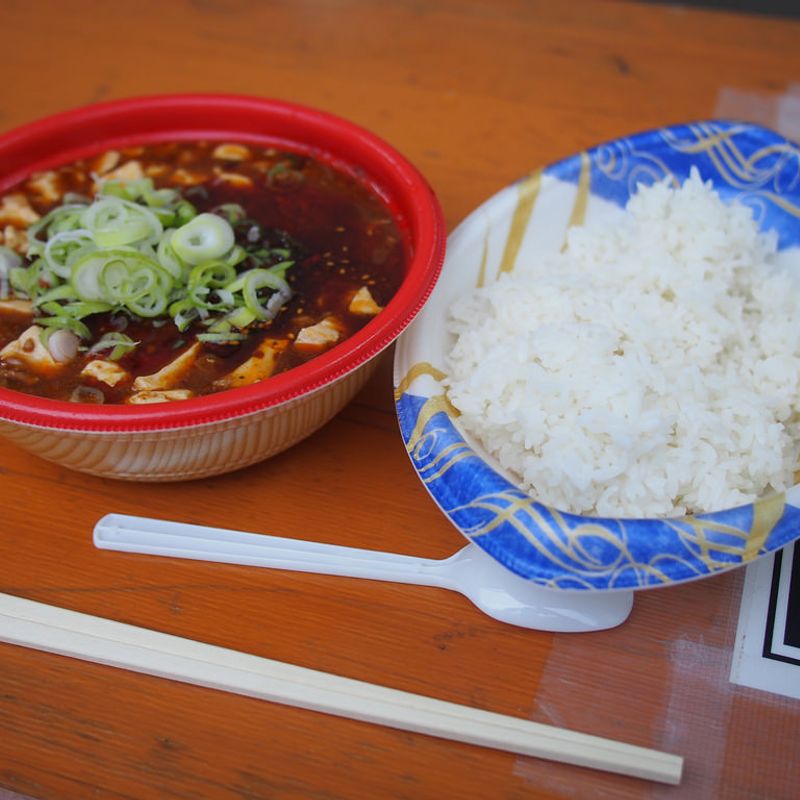 The spicy food festival takes place over four sessions though, one of which was underway at the time of writing and there are two more to come in September. Organizers are promising that this year the event will be held on its largest ever scale. (120,000 turned out to challenge their palates last year.)
Each session features nine hot n spicy dishes hailing from countries that like their food to come with a kick -- think Thailand, South Korea, China, India, Vietnam et al. Menus change for each session.
Dishes at the Gekikara Gourmet Festival cost between 800 - 1,200 yen depending on size. Beers, happy hours, and kakigori (to cool down) round out the menus.
HOT THE LIVE!!!!!! is a pop music festival run in conjunction with the Gekikara Gourmet Festival featuring plucky young girl-group-type acts. The venue is Shinjuku Blaze.
Gekikara Gourmet Festival 2018
When

1st: Aug. 21 - 26 / 2nd: Aug 28. - Sept 02

/ 3rd: Sept. 04 - 09 / 4th: Sept. 11 - 17

Hours
11:00 - 21:00
Where
Kabukicho, Shinjuku, Tokyo
Web (Japanese)
http://www.gekikara-gourmet.com/
Entrance
Free
Yebisu Beer Matsuri (恵比寿麦酒祭り)
While we're not sure about the scale of the Yebisu Beer Matsuri (although previous years have seen visitor numbers at around 200,000) it makes this list as being surely one of the most sophisticated of Japan's food / drink festivals (especially those that are held outdoors).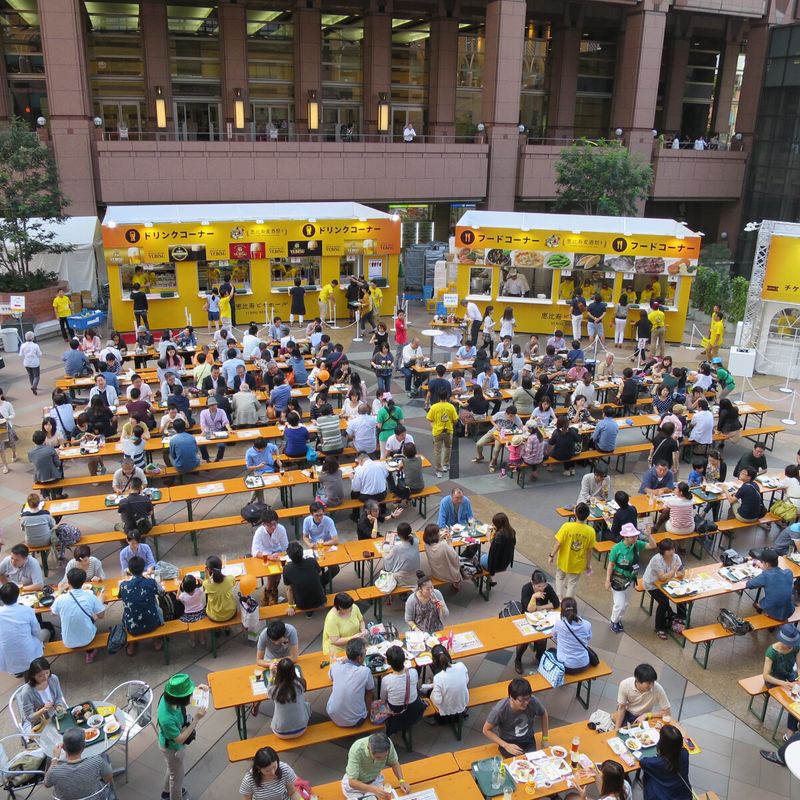 Yes, image-conscious Ebisu welcomes this beer celebration back to the Ebisu Garden Place venue for what will be the event's 10th anniversary celebrations.
Kicking off with a "night festival" on Sept. 14, the matsuri brings back its celebrated Ebisu Beer Hall (恵比寿ビヤホール) which keeps the beer flowing and serves it up with live performances and good times.
Menus at the Beer Hall will feature dishes and products from the disaster-hit regions of Kumamoto and Tohoku as festival organizers lend their support to the speedy recovery of those regions - proceeds going to construction efforts. (Organizers began their support in 2011 and have donated around 120,000,000 yen as of the 2017 event)
The event's food court features food trucks from popular stores based in Ebisu Garden Place and at the "Play and learn Lemon Park" the little ones can make lemon lassi, and do some learning at lemon-based workshops.
Yebisu Beer Matsuri 2018
Satozake Festa (郷酒フェスタ)
Japan's largest festival aimed at women will likely see 1000 sake enthusiasts in attendance over two sessions at the festival's Kotsu Kaikan venue in central Tokyo.
Satozake Festa 2018 will be the 5th edition of the event as organizers bring together a lineup of around 100 kinds of sake from some 35 breweries across Japan for over two hours of free drinking, as well as nibbling on selected foods prepared by each brewery.
Visitors to the festa will have the chance to take part in a vote to determine the winner of the Satozake Award (郷酒大賞), and while this is an event aimed at women, couples are also able to attend and enjoy the shochu, sake, liquor and amazake, some of which will be served at the "Premium Satozake Bar."
Female "sake" celebs will be in attendance, including "sake stylist" Ritsuko Shimada, who will be acting as MC, and Horii Masayo, the incumbent 2018 Miss Sake.
Satozake Festa 2018
When
Sept. 1
Hours

12:15 - 14:30 / 15:30 - 17:45

sessions limited to 500 people

Where

Tokyo Kotsukaikan 12F カトレアサロン,

Yurakucho, Tokyo

Web
http://sakefesta.com/5th_en/
Entrance
3,240 yen for the 2 hr 15 min session
Around Tokyo
Keyaki Beer Festival (けやきひろば秋のビール祭り)
Saitama Super Arena, north of Tokyo, is the setting for Japan's largest craft beer event

(100,000 visitors in 2017) which gathers together beers from Hokkaido to Okinawa as well as from overseas in an event that boasts of some 90 stores / stalls.
Expect around 400 kinds of beer, tasting comparing sets (from 1,000 yen), and limited-edition tipples.
Beer is the main theme but the Keyaki Beer Festival has an almost equally impressive food line up with snacks and food from around Japan. Oh, and there are event t-shirts and bags also for sale.
Keyaki Beer Festival 2018
2018 will be the 20th anniversary of the event - each brewer will have a Keyaki Beer Festival Special Beer that can only be drunk at the site. Prices range from 300 - 600 yen.
Reserved seats are available for the festival affording visitors the chance take sit back and relax with their beers. Reserved- seat tickets are 1,400 yen (adv), 1,500 yen on the day. Purchase tickets online via PassMarket.
When
Sept. 5 - 9
Hours
5th: 16:00 - 21:30 / 6th-8th: 11:00 - 21:30
/ 9th: 11:00 - 19:00
Where
Saitama Super Arena, Saitama City, Saitama
Web (Japanese)
https://www.beerkeyaki.jp/
Entrance
Free
Smorgasburg (スモーガスバーグ)
Another interesting and "largest of its kind" food festival taking place north of Tokyo in Saitama is this trendy, bohemian celebration of eating, Smorgasburg, in 2018 being held at Shinto City near Saitama Shin-toshin Station.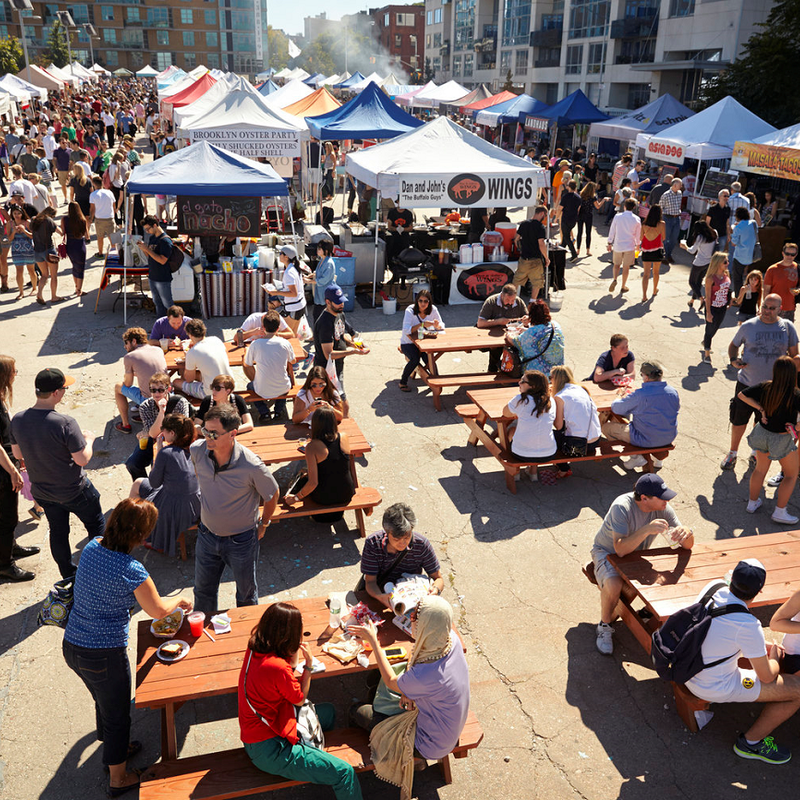 Based on the popular mobile food market of the same name held in New York's Brooklyn district, where market stalls are subject to strict entry requirements laid down by organizers Brooklyn Flea in order to maintain high-quality standards.
Last year Smorgasburg was held in Osaka and attracted around 25,000 people to what was then the first "Smorgasburg" in Japan.
Expect a thoughtful lineup of food trucks (around 60) laying on the grup from from Osaka, Nagoya, Spain, Italy and more. Five of the trucks will hail from New York itself, including BonaBona 1, the stall from absurdly delicious-looking ice cream maker BONA BONA.
Smorgasburg is an amalgamation of the term "smorgasboard" and Williamsburg, the name of the Brooklyn neighborhood in which the New York market is held.
Smorgasburg 2018
Odawara Oden Matsuri (小田原おでん祭り)
We don't know how you feel about a food festival celebrating oden. Personally this expat isn't too keen. The locals are pretty enthusiastic about the stuff though, even if it does look like something that might be served up to some mad creatures in Star Wars. And it is a good belly warmer for a brisk autumnal evening.
50,000 people (across 18 stalls) turned out for the Odawara Oden Matsuri last year, held in the city's famous castle grounds.
This is not a random choice of setting though -- coastal Odawara, south of Tokyo, is famous for its oden and is home to a number of Japan's prominent manufacturers.
Odawara Oden Matsuri 2018
The 16th edition of this oden celebration will be held in conjunction with the Odawara Music Street event.
All-Japan Furusato Fair (全国ふるさとフェア)
Staying south of Tokyo for the All-Japan Furusato Fair held at Yokohama's iconic Red Brick Warehouse.
Held for the first time in 2004 with the remit of spreading the word about Japan's delicious local / regional cuisine and food culture in general, this furusato fair has become a prominent fixture in the autumn Yokohama calendar.
Last year's edition saw nearly 150,000 visitors turn out to eat over the course of the 3-day event.
Aside from the food, visitors to the All-Japan Furusato Fair can also eye-up local arts and crafts, exhibitions, and, of course, the usual regional tourism PR efforts.
All-Japan Furusato Fair 2018
When
Nov. 2 - 4
Hours

Nov. 2, 11:00 - 19:00 /

Nov. 3, 4, 10:00 - 18:00

Where
Yokohama Red Brick Warehouse, Yokohama, Kanagawa
Web
http://furusatofair.jp/
Entrance
Free
Osaka and around
For a city known as "Japan's kitchen" and the birthplace of the charming custom of "eating until one drops" (くいだおれ / kuidaore) the foodie can rightfully assume that Osaka should be host to some sizeable food festivals.
TV Osaka Yatai Fes (テレビ大阪YATAIフェス!)
Born in 2015 during the 400th anniversary celebrations of the Osaka no Jin (大坂の陣) -- the Siege of Osaka -- Yatai Fes is a "Silver Week" gathering of mobile food stalls (yatai) that serve up what festival organizers call the "deliciousness of Japan" along with collaborations with TV programs and a stage for live performances.
Visitor numbers for the 2017 Yatai Fes reached around 130,000 for the five-day event. In fact, the 2016 and 2017 editions of the food festival were also involved in the 35th anniversary celebrations for the event organizer, TV Osaka.
Menu for Yatai Fes 2018 seems to cover, well, everything and would appear to reflect and event which organizers are promising will be the largest gourmet and entertainment event in Japan. It's a bold claim but make of it what you will.
TV Osaka Yatai Fes 2018
Ramen Girls Festival in Osaka (ラーメン女子博)
Celebrate Japan's love of big bowls of noodles with some not-so-big bowls of ramen at this festival aimed at fostering the enthusiasm for ramen among the nation's female slurpers -- and would-be slurpers were ramen not so strongly associated with steamy, greasy dens of knackered salarymen.
The Ramen Girls Festival got its foothold on the Japanese food event scene in 2016 when the inaugura fes was held in Yokohama. We were there, and it was a blast (and is open one and all, including dudes).
No surprise then that this foot-festival charmer has expanded its coverage to Osaka and Nagoya in recent years.
Ramen Girls Festival 2018 was held in Tokyo earlier in the year but will turning out in autumn in Osaka's Nagai Park.
It looks to be a similar set up with ramen dishes from around Japan, carefully selected by founder and ramen enthusiast Morimoto Satoko, served up across different menus over two sessions of the event (12 main dishes for each session).
One dish costs 900 yen via a ticket system with "Fast Pass Tickets" available for 500 yen. (If the Tokyo event is anything to go by, expect queues for your favorite ramen.)
Ramen Girls Festival in Osaka 2018
When
Sept. 27 - Oct. 2 / Oct. 4 - 8
Hours

11:00 - 22:00 weekdays /

10:00 - 22:00 weekends

Where
Nagai Park, Higashisumiyoshi-ku, Osaka
Web (Japanese)
http://www.ramengirls-fes.com/osaka/
Entrance
Free
C'festa (シェフェスタ)
Alternatively known as the Nara Food Festival, C'festa is the largest food festival to be held in the Nara region having attracted up to 250,000 foodies in previous editions of the event.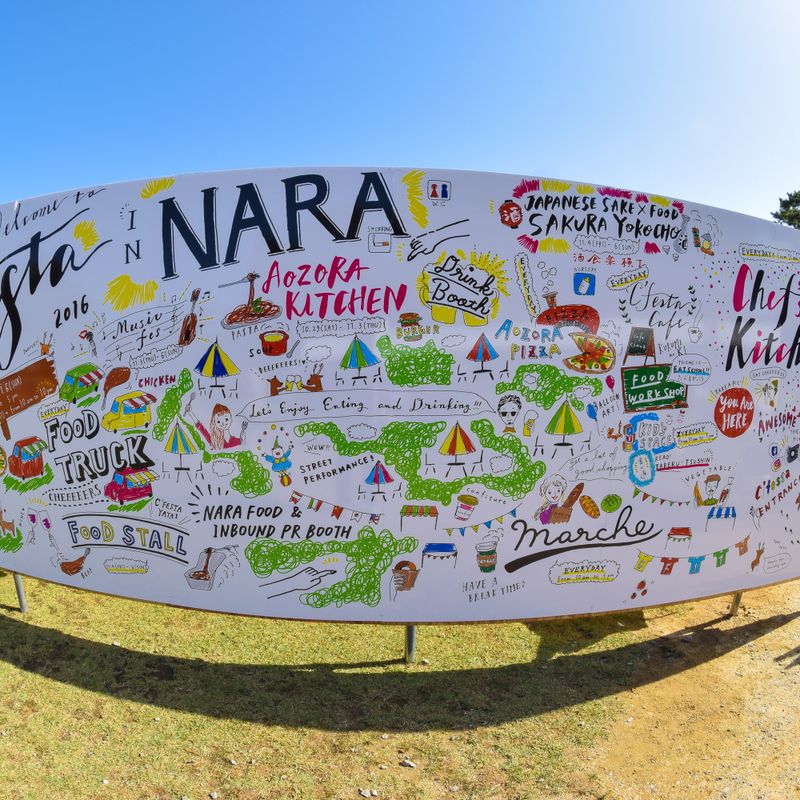 Serving up word of Nara's produce and ingredients, C'festa is an event recognized by food experts around Japan and overseas as a pioneer event enriching the local region through food, something which the rest of Japan has been scrambling to do in recent years as the very survival of rural communities has come under threat from ever-increasing urbanization.
Celebrating its 10th anniversary, Nara Food Festival 2018 promises to shed an even stronger spotlight on local ingredients with booths dedicated to just this, and through surveys analysing the use and distribution of Nara foodstuffs.
Expect the event to bring together some of the best chefs Nara has to offer, along with stalls from the area's popular eateries, food workshops, wood-kin cooked pizzas, food trucks, and a marché selling fruit, veg, and local crafts.
2018 will see C'festa held across two venues over two sets of dates, initially at the famous Nara Park (the one with the deer) and later at Nara Kenei Umami-kyuryo Park.
C'festa 2018
When

Sept. 15 - 24 (10 days) /

Oct 6 - 14 (9 days)

Hours
10:00 - 17:00
Where
Nara Park and Nara Kenei Umami-kyuryo Park, Nara
Web (Japanese)
http://nara-foodfestival.jp/

Entrance
Free
South
Kyushu Beer Festival (九州ビアフェスティバル)
"The largest craft beer festival in Kyushu" reads the catch copy for what is actually a series of craft beer celebration held at number of locations across Kyushu, and also in Tokyo, which started out in 2010.

Next up for the Kyushu Beer Festival then is a second stint of the year in Fukuoka in September off the back of celebrations in the city of Kurume in August.
This time the event will be held in conjunction with the Kyushu Autumn Festival.
Despite the name, the Kyushu Beer Festival doesn't limit the craft beers to those from Kyushu (although the island does have the strongest representation). 2018 will see the like of Hokkaido Abashiri Beer and Tokyo's Far Yeast Brewing rubbing shoulders with regional favorites.
Food booths at the event will cover plenty of meat and Dude Food 39 will be laying on the extra-long fries. (For more on Japanese dude food.)
The outdoor venue for the Fukuoka edition of the Kyushu Beer Festival is Tenjin Central Park.
The event also has stops in Tokyo, Kumamoto, and Oita.
Kyushu Beer Festival (Fukuoka) 2018
North
Sapporo Autumn Festival (さっぽろオータムフェスト)
Covering most of September, the Sapporo Autumn Festival is a food and culture event held on quite the grand scale.
As perhaps it deserves to be, anchored as it is by a Sapporo rich in diversity of food sources, food stuffs, and food culture thanks to nearby mountains, sea, and a history of trade both domestic and international.
Starting with products from the Ishikari River Basin, then agricultural products from throughout the region, and autumnal marine products, the Sapporo Autumn Festivals brings together regional producers and chefs, local residents who appreciate their food, and visitors who can get a taste for the life in this city through its food and, more specifically, this event.
Spread across Sapporo's city districts the autumn festival features the Sapporo Oktoberfest, Sapporo Welcome Park, and the Hokkaido Ramen Matsuri.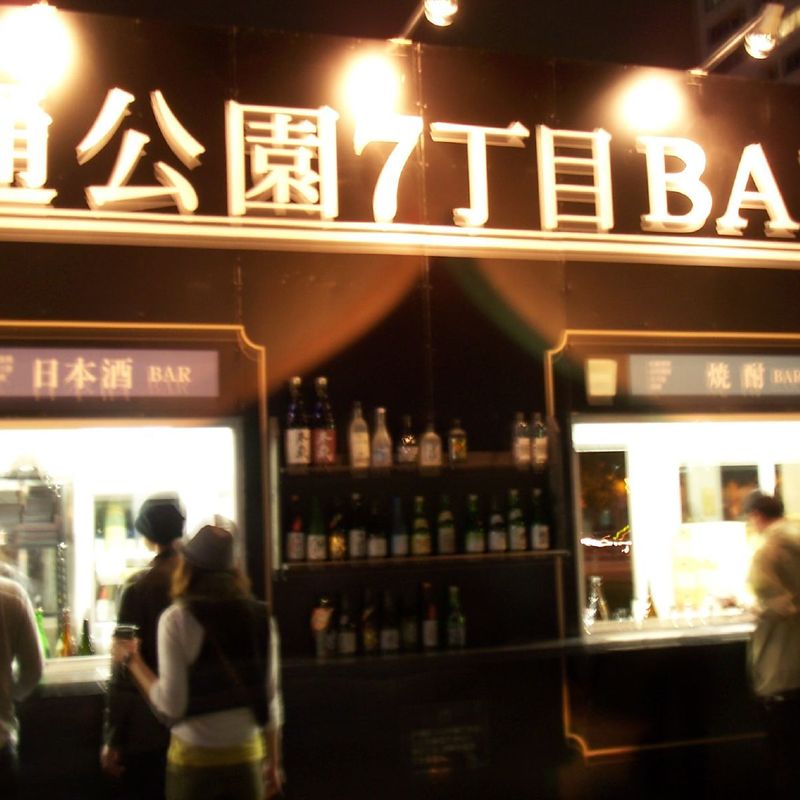 Odori Park 7-chome Bar comes with a line up of liquor, craft beers, shochu, fruit cocktails, and one-coin tasting sets, while Sapporo Odori Hokkaido Market brings together the tastes, flavors, and culture of towns and villages from across Hokkaido.
Sapporo Autumn Festival 2018
No. 1 Imoni-kai Festival (日本一の芋煮)
Imoni -- a soup based around taro (a kind of root vegetable) and beef traditional to the Tohoku region of Japan.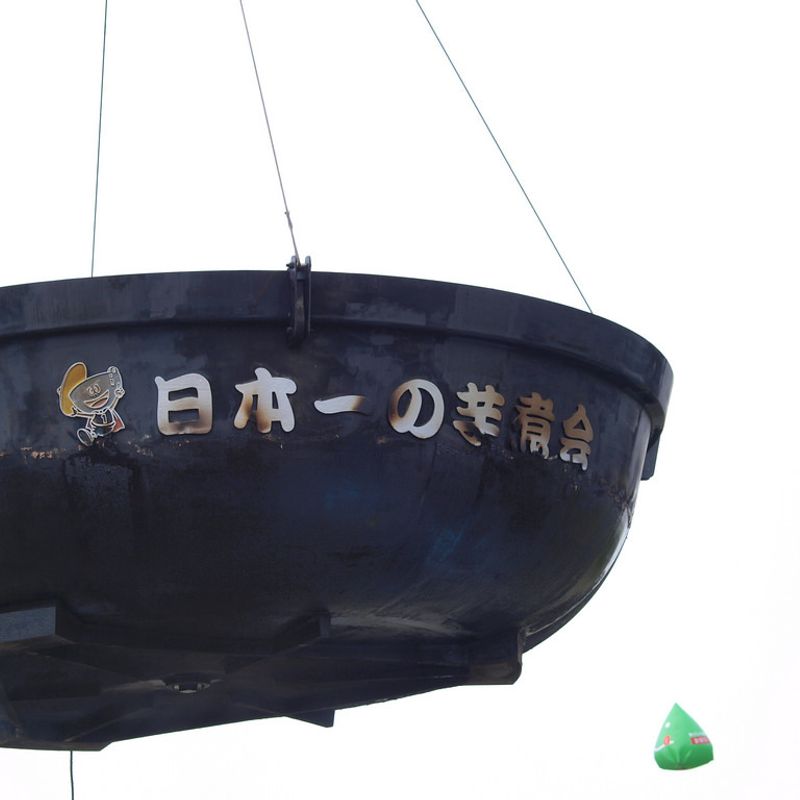 Imoni is particularly popular in Yamagata Prefecture which is host to a food event that really can claim to be the largest of its kind.
The centerpiece of the No. 1 Imoni-kai Festival, held at the riverside Mamigasaki Kasen Park in Inyakumachi, is a bowl, for rustling up imoni, so large the mixing has to be done by an industrial crane.
Said bowl is 6m in diameter and is used to serve up some 30,000 smaller bowls of imoni soup to the visiting masses. Ingredients include 3 tonnes of taro, 1,2 tonnes of beef, 3,500 konjac, 700 litres of soy sauce, and 200 kg of sugar.
Aside from the gargantuan bowl, the No. 1 Imoni-kai Festival has been celebrating and spreading the word of Yamagata's food culture since 1989 and has become a fixture of the Yamagata event calendar.
For 2018 (the 30th edition of the festival), to mitigate the long queues that have formed in the past of punters wanting to get in on the big bowl action, organizers have implemented a numbered ticketing system. A ticket (for one bowl) costs 300 yen. There will also be a smaller bowl involved in separate production duties, although that will still be 3m in diameter.
No. 1 Imoni-kai Festival 2018
When
Sept. 16
Hours

Tickets for the "big bowl" available from 8:30 /

Serving starts 9:30

Where
Mamigasaki Kasen Park, Inyakumachi, Yamagata
Web (Japanese)
http://www.y-yeg.jp/imoni/about.php
Entrance
Free
We understand there are likely some gaping absences from this list of food festivals and events for autumn in Japan, but we hope it can give you a taste (no pun intended) of the kind of food-based fun that can had on a large scale during the season.

Hopefully too, this post will encourage you to share with others the food festivals that are taking place near where you are in Japan this autumn.
Let us know in the comments.
See us on …
Twitter and Facebook: @citycostjapan
Instagram: @city_cost_japan
Images:
Hokkaido Fair: Kentaro Ohno Flickr License
Gekikara Gourmet Festival: nakashi Flickr License
Yebisu Beer Matsuri: Tatsuo Yamashita Flickr License
Sapporo Autumn Festival: takako tominaga Flickr License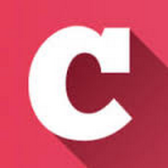 A Q&A and blogging community about life in Japan (plus a load of life-in-Japan stats!). Get your questions answered, share your experience! | Inquiry -> KyodoNewsDigital International Media | Tokyo, Japan | +81 3 6252 6402
---