Aug 16, 2018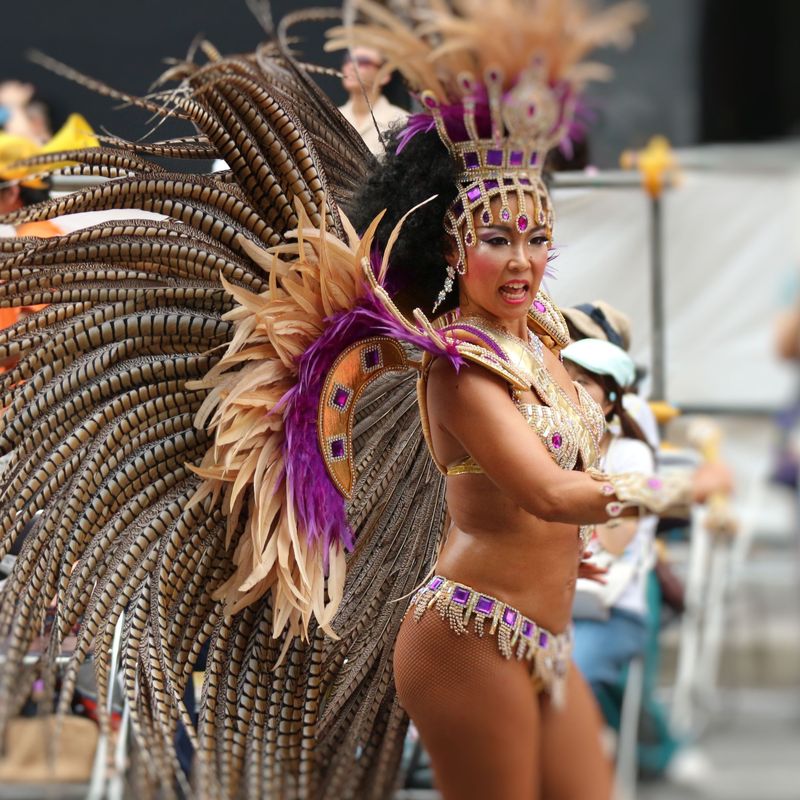 Ahead of the Asakusa Samba Carnival in Tokyo later this month we take a look at some of the biggest and best of Japan's international and ethnic festivals celebrating the presence of this country's expat populace.
Festivals are listed according to region or nationality and it will probably come as no surprise to see that the majority of them take place in Tokyo, in most cases, home to the largest numbers of expats from a given country.
Japan's international and ethnic festivals and events are often cosmopolitan affairs drawing expats from all diaspora as well as locals, with most following the familiar lineup of local cuisine, booze, live music and other cultural performances, on varying scales. At their best, they can be a flamboyant riot, welcoming to all. And they are almost always free.
Tokyo's Yoyogi Park Outdoor Stage hosts many of the capital's international / ethnic festivals -- too many to mention here, but we have had a stab at detailing some of the largest and most festive.
*Note - All population figures come from statistics made available by the government's Ministry of Justice, dated 2015. Information about International / ethnic events for 2019 in Japan is, in most cases, unavailable. We provide details based on the previous event and will update information for 2019 as and when it is released.
THE AMERICAS
Brazil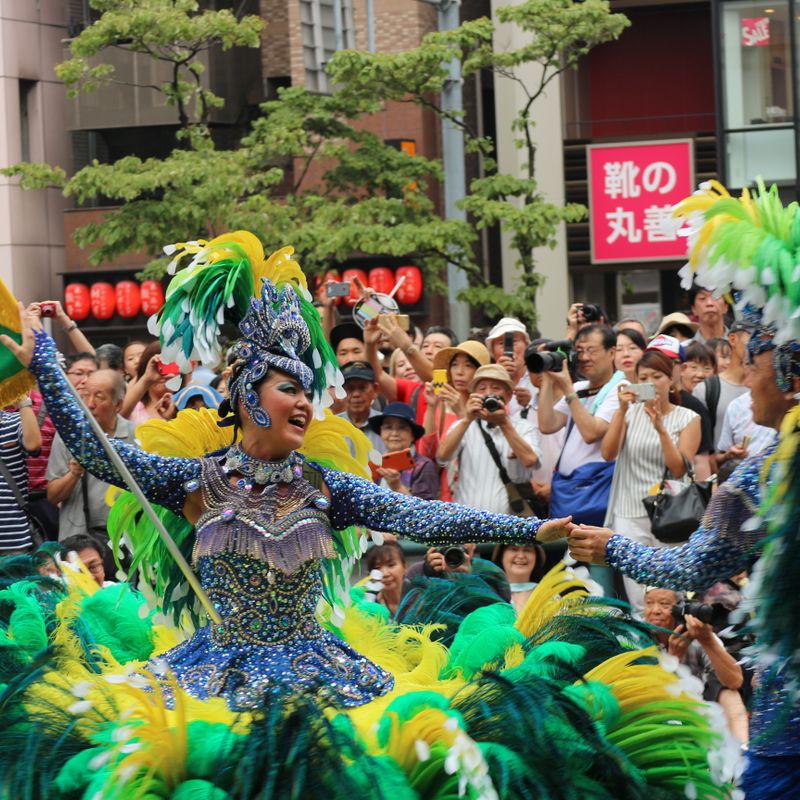 Outside of Asia, Brazilians account for the largest expat population in Japan with over 170,000 Brasileiros resident in the country. Accordingly then, there are some sizeable shindigs celebrating their presence, country, and culture.
Asakusa Samba Carnival - Tokyo
The largest Brazilian event in Japan is undoubtedly the Asakusa Samba Carnival held in Tokyo. In fact, the event is the largest samba carnival held in the northern hemisphere attracting over 500,000 revellers to the old-skool streets of Asakusa many of whom see the carnival as something of a curtain-closer for the summer.
2018 will see the Asakusa Samba Carnival take to the streets for the 37th time in what is a riot of drums, color, sweat, wiggling bums, and sex. It's about as un-Japanese as a display of celebratory humanity can get, despite being set against that most Japanese of backdrops, Asakusa.
That being said, the participation of locals and Brazilians alike reflects the unlikely history these two countries have of mutual migration.
During the carnival, typically held on a Saturday at the backend of August, parade groups compete to be awarded the best procession as they samba their bare hips past the iconic Kaminarimon towards a climactic finish in front of a panel of judges, many of whom are old enough to be at risk of the heart giving way at the sight of all that flesh.
An event of this scale means fighting through the crowds, so be prepared to have your elbows out if you want to get an eye full of the action. It can also be a very sweaty one, too.
Despite this, the Asakusa Samba Carnival is emphatically worth it. Not only is this one of the best international / ethnic events in Japan, it's one of the best events in the country, period.
Festival Brazil - Tokyo
Of the many international and ethnic festivals that set up shop for a weekend around the Yoyogi Park Outdoor Stage in Tokyo's Shibuya district, Festival Brazil is one of the best.
Brazilians have long been regarded as some of the most physically eye-pleasing humans on the planet. When they swap genes with the Japanese then, the results are enough to make even the most loved-up newbie couples start to question if they've made the right decision. If people watching (and not in a voyeuristic way) is your thing, Festival Brazil is people watching gold.
Of course, to divert any accusations of being shallow, we should say that there is a, typically, summer weekend of culture, live music, capoeira and greasy meat on sticks / slapped between doughy bread on offer at Festival Brazil, and it's one that anyone should feel free to enjoy (unless you've got a complex about not having a good sun tan -- although Festival Brazil will probably give you one, the complex, that is).
If you've come to associate many festivals in Japan as simply throngs of people queueing up for food, Festival Brazil is a must.
| | |
| --- | --- |
| Festival Brazil 2019 | Previous event held July 14-15 |
| Where | Yoyogi Park Outdoor Stage, Shibuya, Tokyo |
| Web (Japanese / Portuguese) | http://www.festivalbrasil.jp/ |
| Entrance | Free |
Nagoya Brazil Festival
This is how large the Brazilian diaspora is in Japan, they even have an event of scale outside Tokyo. In this case Nagoya, Aichi Prefecture.
The 5th Nagoya Brazil Festival (Festa Do Brasil Nagoya) took place in May 2018 in Hisaya Odori Park, downtown Nagoya. The event was hosted by TV Aichi and the Brazilian Chamber of Commerce in Japan, among others.
Nagoya Brazil Festival organizers set a visitor-number goal of 80,000 for the weekend-long event during which the churrasco and caipirinhas flowed across 50 booths and stalls set up at the event site while a mix of Brazilian and local artists and musicians laid on the live entertainment.
Mexico (North & Latin Americas, Caribbean)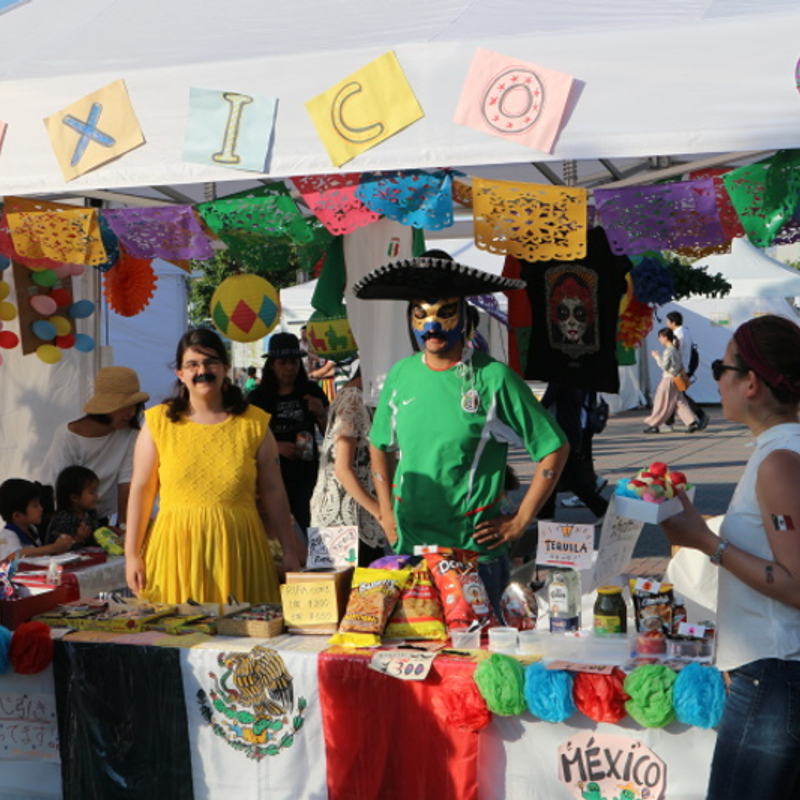 Cinco de Mayo - Tokyo
While perhaps not the largest of international knees ups, organizers of Cinco de Mayo claim that it is known as "one of the most "international" festivals in Japan.
This festival commemorating the Battle of Puebla in Mexico, during which an outnumbered and outgunned Mexican army stood up to, and defeated, their French counterparts, seems like an odd transplant to Japan's shores. Even more so when we consider that Mexico's expats in Japan numbered a mere 2,000 plus, according to 2015 figures.
Cinco de Mayo comes to Tokyo by way of North America though, where it is seen less as a commemoration of battle but rather a celebration of Mexican culture.
2018 saw the 6th edition of Cinco de Mayo, which translates as 5th of May, held in Odaiba on the, err, 12th and 13th of May.
Who cares about the details though?! The Tokyo version of Cinco de Mayo is a blast, as well as being held at a comfortable time of year.
Expect the wrestling masks, tacos and Jose Cuervo to be served alongside offerings from across the Americas.
Peru
After Brazil, Peru maintains the second largest community of Japan-based expats from the Latin Americas with nearly 50,000 Peruvians resident in Japan.
With Peruvian pan flute performers an ever-present at shopping malls across the world it should come as little surprise that they find a stage here in Japan.
Peru National Festival - Tokyo
July 28 marks Peru's National Independence Day which has been celebrated on these shores with a festival in Tokyo's Shiba-koen over the last couple of years -- an international event featuring food and dance.
Oishii Peru - Tokyo / Nagoya
Food has long been a medium for cultural exchange and that is exactly one of the remits of Oishii Peru, an international event organized by the Association of Peruvians in Japan (ASPEJA).
Held in Tokyo's Yoyogi Park, Oishii Peru served up the grub in the Japan capital and Nagoya across two events this summer for what was the 5th edition of the celebrations.
Although food is item number one on this particular menu, Oishii Peru also features live performances of dance and music coming out of Peru, both modern and traditional.
In fact, event organizers have, in the past, cited three festival objectives -- to share Peruvian cuisine and culture, to celebrate Peru's National Independence Day, and to showcase commercial products from food to handicrafts and textiles.
Oishii Peru 2019

Previous event held

July 21 - 22 (Tokyo) / 28 - 29 (Nagoya)

Where

Yoyogi Park, Shibuya, Tokyo /

Wakamiya Park, Nagoya

Web
http://www.oishiiperu.jp/

Entrance
Free
ASIA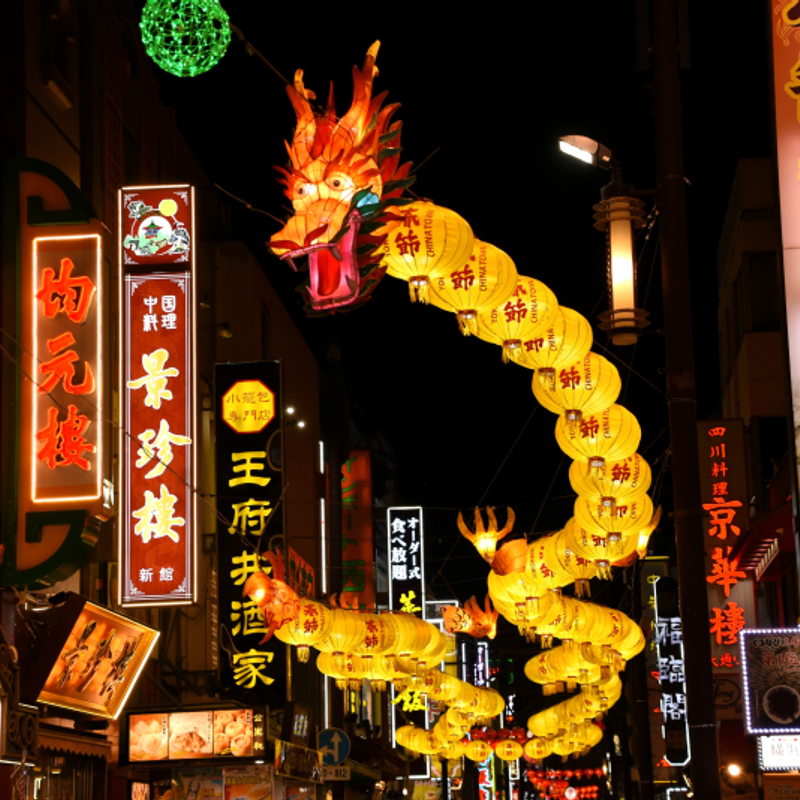 China
With close to 700,000 residents, China, by some distance, provides the largest number of expats in Japan.
Yokohama, Nagasaki, and Kobe are home to Japan's most sizeable Chinatowns with Yokohama Chinatown being the largest in Asia and one of the largest in the world. No surprise then that the Kanagawa city's Chinese New Year / Spring Festival events garner plenty of attention, and in one of Japan's most international cities to boot.
Chinese New Year - Yokohama
Countdowns to Spring Festival celebrations in Yokohama Chinatown typically take place at the Kanteibyo Shrine and Yokohama Ma Zhu Miao (Yokohama Mazu Temple) before the festivities launch into the Lion Dances -- a truly magical and haunting parade of lions moving from business to business among the lamp-lit streets -- and the first day of over a week of celebrations.
For many, it's the ninth day of Chinese New Year that holds the biggest draw with the Festival Parade in Yokohama bringing a procession of costumes, lions, dragons and firecrackers into town to dazzle the onlookers. Of which there are plenty.
It's back to the Ma Zhu Miao temple to wrap up Chinese New Year proceedings in Yokohama with the moving Lantern Festival.
Chinese New Year Yokohama 2019

No schedule released yet

Chinese New Year 2019 is on Feb 5th

Where
Yokohama Chinatown - various locations
Web
http://www.chinatown.or.jp/
Entrance
Free
South Korea
After China, the largest number of expats in Japan come from South Korea (officially the Republic of Korea), numbering around 500,000.
Nikkan Koryu Matsuri - Tokyo
2018 is a biggie for this festival of Japan-Korea exchange as it marks the festival's 10th anniversary.
The festival itself was launched to commemorate the 40th anniversary of the normalization of diplomatic relations between Japan and Korea back in 2005, and has been held in Seoul every year since.
Tokyo picked up the cultural exchange thread in 2009, to make this one of the largest festivals of its kind, garnering support from the governments of both countries.
Organized by the Japan - Korea Exchange Festival 2018 Executive Committee, visitors can expect an extensive festival program across two days at the Hibiya Park venue which includes Kpop performances for the young things to swoon over (including the "headline" secret guest -- yet to be announced for 2018).
Festival booths provide the food, traditional Korean clothing (try on a Hanbok), and cultural exchange.
See more: 2018 Nikkan Koryu Matsuri in Tokyo: the Japan-Korea Exchange Festival
India
Over 25,000 Indian expats currently call Japan home with the city of Kasai in eastern Tokyo known to some as "Little India" (although if you go there expecting a Tokyo version of Paharganj, you'll be disappointed).
Namaste India Festival - Tokyo
September 2018 play host to the 26th Namaste India Festival, the largest Indian festival in Japan.
Namaste India goes back to 1993 with organizers carving out an event from the offices of the Asia Club (No, not Shibuya's "Club Asia") and the Japan Chamber of Commerce, with the event itself held at the impressive (if a little jarring) Tsukiji Hongan-ji temple.
With the support of the Indian Embassy in Japan, Namaste India organizers, the NPO Society to Promote India-Japan Cultural Relations, have since moved the event to Yoyogi Park where it now attracts around 200,000 visitors.
The event program covers the usual food, culture, music (including Bollywood style), dance and lectures. Here though, visitors may be able to try on a sari, read up on Ayurveda, and there will likely be a yoga session or two.
Interestingly, festival organizers have, in the past, invited the Ainu Association of Hokkaido to join festival proceedings citing their country's own ethnic minorities and the need for
"deeper mutual understanding" about, and between, such groups.
The Philippines
Of the Southeast Asian nations, The Philippines has the largest expat representation in Japan with around a quarter of a million Filipinos resident on these shores.
Philippine Festival - Tokyo
"The biggest and most awaited Filipino event in Japan" reads the copy attached to the Philippine Festival 2017 homepage.
The Philippine Festival Organizing Committee has been bringing the Filipinos' rich festival heritage to the Japan capital every year since 2012 for a gathering of fellow expats and the chance to share the culture and cuisine of The Philippines with the rest of us.
The 2017 edition of the festival saw over 150,000 visitors come to the Hibiya Park venue to join in the two-day international celebration. That's a lot of people for Hibiya Park to handle but it should come as no surprise when we consider that this festival has had clout enough to bring over special guests the likes of which have included boxing-megastar-turned-politician Manny "Pac Man" Pacquiao.
Thailand
Thai Festival - Tokyo (Osaka, Nagoya, Sendai, Shizuoka, Saga)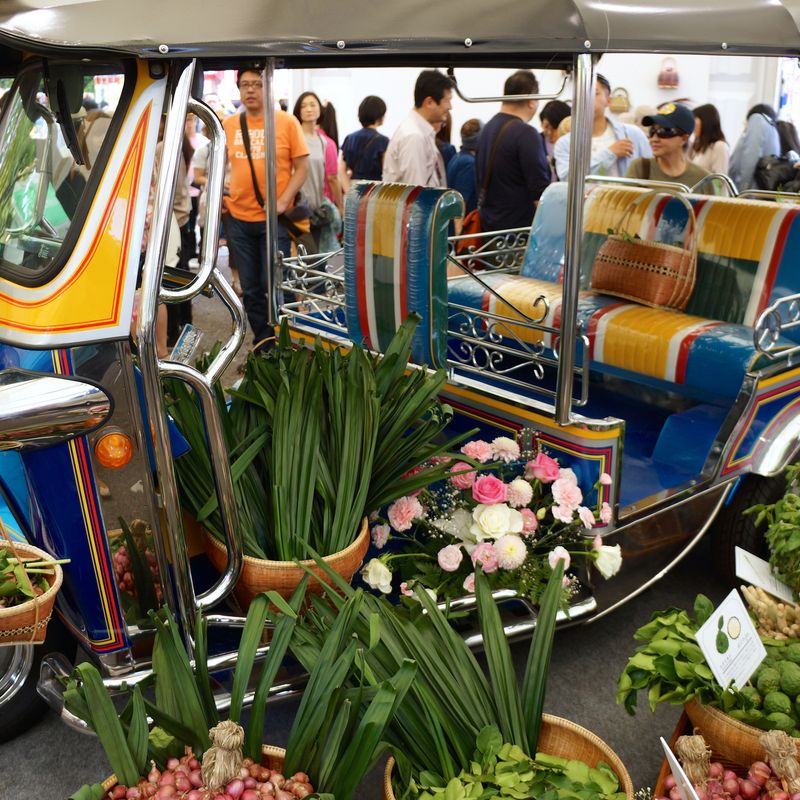 Organized by the Thai Embassy, Japan's love of Thailand together with a sizeable expat population makes this one of the larger ethnic festivals of the many held at the Yoyogi Park Outdoor Stage, if not Tokyo as a whole.
The 2018 festival took place under the slogan, "New shades of Thailand" and saw festival organizers introduce their country through "food, fun, friendship, and future" in what was the 19th anniversary of an event that has been held annually since the year 2000.
The Thai Festival has also been able to bring together some impressive names (regionally, at least) to its event stage over the years, as well as the likes of regional AKB48 sister group BNK48, all of whom have been enjoyed by some 300,000 visitors in recent years. No surprise then that the festival has been taken to other cities across Japan.
AFRICA
Accessible government stats only reveal population numbers for Egypt, Ghana, and Nigeria expats in Japan, who total nearly 7,000.
Supporting and promoting African expats and African culture in Japan is the 2009-founded NGO Africa Heritage Committee, an organization which seems to have "international" as one of its key words as it gives its efforts to the cause of a multicultural environment.
The Africa Heritage Committee is behind a number of African festivals held in Japan.
Africa Heritage Festival - Tokyo / Kanagawa
(Screenshot from Africa Heritage Festival Official Web Site)
Shinjuku (Tokyo) and Sagamihara (Kanagawa) are the setting for separate editions of the Africa Heritage Festival held in July and September respectively.
Festival programs cover live music, food, workshops, exhibits, film shorts, flea markets and more as organizers share their African heritage and the latest trends to come out of the continent.
While on the surface the festival remit is one of fun and celebration the Africa Heritage Festival and the Africa Heritage Committee maintain a strong focus on educating children and opening young minds to different cultures. Perhaps better to hold your festival drink accordingly then.
Africa Heritage Festival 2019

2018 edition held in Shinjuku July 14 - 16 /

Sagamihara Sept. 15 - 16 (2019)

Where
Shinjuku Chuo Park / Sagamihara, Fuchinobe
Web
http://africah.web.fc2.com/e-schedule.html
Entrance
Required for some programs
Africa Hibiya Festival - Tokyo
From the organizers of the Africa Heritage Festivals comes this ethnic festival / parade in Tokyo's Hibiya Park.
Now, the twee European surrounds of Hibiya Park might seem a long way from Africa (and, well, they are) but this is a park with a storied history of movements and host to a wide range of festivals and events.
Similar to the Africa Heritage Festivals, this Hibiya Park event focuses on cultural exchange and the sharing of African heritage, particularly with young minds. Where Africa Hibiya Festival differs is that it features a float and a small parade.
The 2018 edition of the Africa Hibiya Festival was held in conjunction with the Respect Jamaica Festival.
EUROPE
While Brits, Germans, and Russians make up the largest numbers of expats in Japan hailing from Europe, it's the Irish, with their St. Patrick's Day festivities, that are arguably responsible for the most prominent European events on the Japan calendar.
Ireland
St. Patrick's Day - Tokyo, nationwide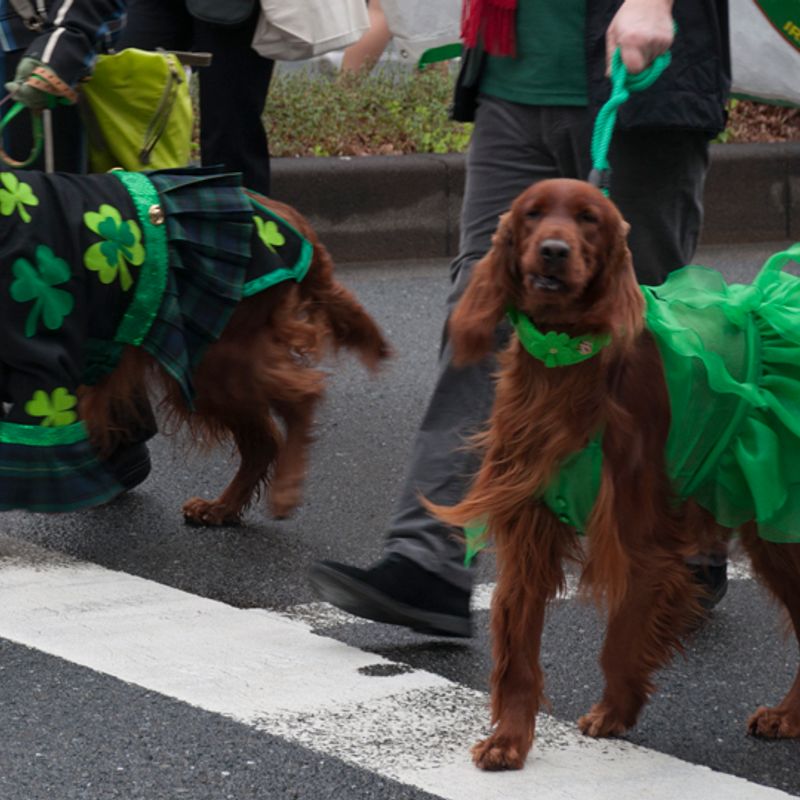 Parades, events, and parties are held across Japan to celebrate St. Patrick's Day. 2017 was a particularly festive year for the patron saint as Ireland and Japan celebrated the 60th anniversary of their diplomatic relations. A record 14 parades were held across Japan.
The brand-conscious streets of Omotesando in Tokoy might seem an unlikely place to host a good old Irish booze-up but this is where the largest of Japan's St. Patrick's Day parades is held, and has been since 1992.

During the parade, the main drag of Omotesando Dori is lined with Irish flags ready to welcome a procession of music, dance, and bold costumes.
Be sure to head to one of Tokyo's many Irish pubs for a post-parade bevvie and some festive grub.
Tokyo St. Patrick's Day Parade 2019

typically the Sunday nearest to, or on, March 17

(St. Patrick's Day)

Where
Omotesando Dori, Shibuya / Minato, Tokyo
Web (Ireland Japan Chamber of Commerce)
https://www.ijcc.jp/
Entrance
Free to observe
I Love Ireland Festival - Tokyo
2018 was the 5th year for this event to take place. Organized by a volunteer committee from the Ireland Japan Chamber of Commerce, the I Love Ireland Festival this year saw some
130,000 visitors turn out for the two-day shindig held around the Yoyogi Park Outdoor Stage.
Sharing Irish culture through music, dancing, sports, food and drink, the I Love Ireland Festival works well at fleshing out the nearby Tokyo St. Patrick's Day Parade.
While Tokyo is host to the largest St. Patrick's Day events in Asia, parades and celebrations take place in cities across Japan from Sapporo to Okinawa. You can read about past events here:
St. Patrick's Day parades and events in Japan, 2017: Backed by 60 years of diplomacy
Pan-Europe
Hi beer Garden - Tokyo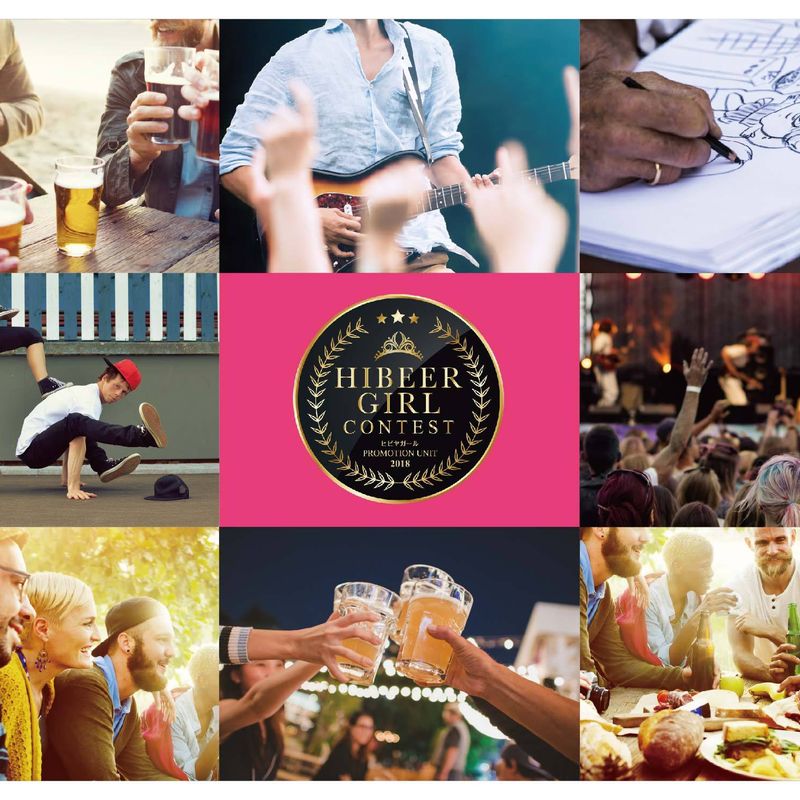 OK, so the point is the beer rather than an international / ethnic celebration, but where there's beer, there tends to be plenty of people from many walks of life.
While Tokyo's Hibiya Park is host to an Oktoberfest (held in July this year) we've gone for "Hi beer Garden" (it works better in Japanese - ヒビヤガーデン) as being the more international of both booze-ups.
Some have described Hi beer Garden as the largest beer garden in Japan, which given that it takes place in large park rather than on the rooftop of a shop, seems like a reasonable claim. (Numbers at around 100,000 for the 2017 edition.)
This international 10-day drinkathon gathers beers and wines from around Europe while laying on a program of eclectic, and international, entertainment -- classical music, Hawaiian dance, belly dance, Afrobeats and the Hi-Beer Girls among others.
| | |
| --- | --- |
| Hi beer Garden 2019 | Previous event held May 18 - 27 |
| Where | Hibiya Park, Chiyoda-ku, Tokyo |
| Web (Japanese) | http://hibeer.jp/ |
| Entrance | Free |
It goes without saying that this list really only scratches the surface when it comes to international and ethnic festivals held across Japan, but we hope to have introduced some of the biggest, and maybe wildest, to give people a taste of what to expect.
Notable absences might be Hawaii. While they may not be many people native to the islands now living in Japan, it can't be stressed enough this country's love of Hawaii. Consequently there is rarely a local cultural event goes by that doesn't feature a performance from the local hula dance group.
We also struggled to find events of scale coming from Europe, aside from those listed above. We were excited to read about the Great British Weekend that was held in Tokyo's Roppongi Hills in 2017 but there seems to have been no word about that since.
And yes, most of these events take place in Tokyo. If you feel aggrieved about this (as in the list provided here) we hope it will spark you, and others, to share on City-Cost those international festivals that take place near you.
See us on ...
Twitter and Facebook: @citycostjapan
Instagram: @city_cost_japan
Images:
Thai Festival: Kentaro Ohno Flickr License
St. Patrick's Day: Toru Watanabe Flickr License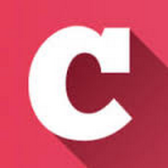 A Q&A and blogging community about life in Japan (plus a load of life-in-Japan stats!). Get your questions answered, share your experience! | Inquiry -> KyodoNewsDigital International Media | Tokyo, Japan | +81 3 6252 6402
---