Mar 13, 2017
St. Patrick's Day parades, events, and parties in Japan may take on extra significance in 2017 as Japan and Ireland commemorate 60 years of diplomatic ties. Find out where the party is at, with our guide to the St. Patrick's Day celebrations across Japan.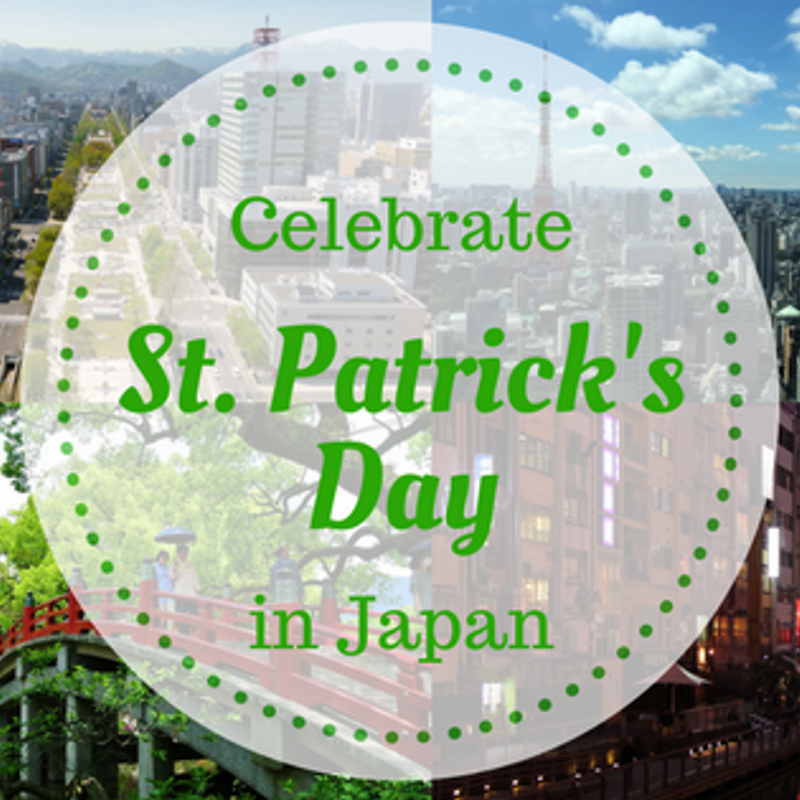 2017 marks the 60th anniversary of diplomatic relations between Japan and Ireland. The two nations have been celebrating this coupling with a number of ambassadorial and learned events in both countries since last year, with events continuing throughout 2017. Diplomatic relations between Japan and Ireland date back to March 2. 1957 when Japan's ambassador to the UK made the proposal to their Irish counterpart.
The anniversary comes just one year after Ireland marked the 100th anniversary of the Easter Rising, the 1916 revolt which ultimately lead to Ireland's independence from Britain.
Whether or not the current commemorative atmosphere will lend extra weight to upcoming St. Patrick's Day (セントパトリクスディ) parades, events, and celebrations, we don't know. Perhaps their effect will be negligible anyway; the Irish have never needed an excuse for celebrations and good times, and this weekend will see plenty of Irish celebrations across Japan as the diaspora dons the green for St. Patrick's Day on and around March 17.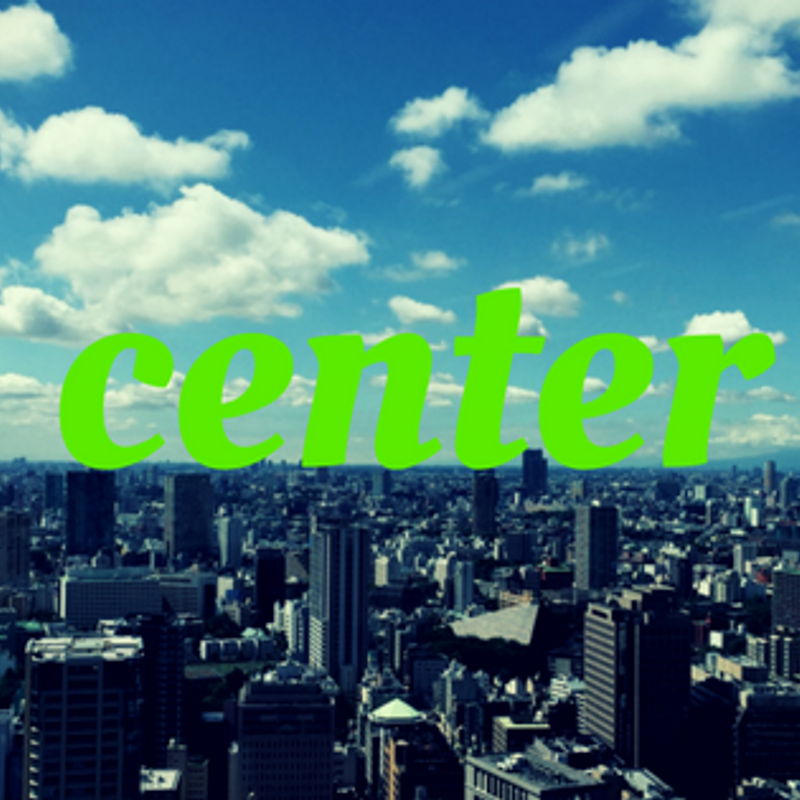 Tokyo
The 25th Tokyo St. Patrick's Day Parade
The largest of Japan's St. Patrick's Day parades, this Tokyo event is, in fact, the largest Irish event in Japan. Held since 1992, the parade is the fruit of the efforts of the non-profit volunteer network Irish Network Japan. This year will see the parade hit by the double whammy of the aforementioned 60th anniversary, and the 25th anniversary of the parade itself.
I Love Ireland Festival
The annual I Love Ireland Festival returns to the stage at Yoyogi Park for 2017, for two days of celebrating all things Irish. Expect plenty of booze and grub on offer, and an eclectic mix of characters that so often frequent these Yoyogi events.
An extensive and varied list of performers are scheduled for this year's event including harpists, flutists, and Irish jiggers. Titillation looks, bizarrely, to be in the form of Tokyo Girls (東京ガールズ), a cheerleading troupe who have performed in America for the likes of the Los Angeles Clippers and the San Diego Chargers. One can only assume the 'Irish' link here will be that they are dressed in green.
The Emerald Ball Tokyo 2017
Actually, The Emerald Ball describes itself as an event commemorating the 60th anniversary of diplomatic relations between Ireland and Japan. Still, it's being held on the 18th so could also be seen as falling into the St. Patrick's Day festivities.
This will be the 25th Emerald Ball, to be held at the Tokyo American Club in Azabu. With regular tickets at 27,000 yen expect this to be an event in which to see and be seen among some of Tokyo's expat high-rollers. The event also promises a celebration of all things Irish, with music and a charity raffle.
The Jameson Saint Patrick's Day Pub
This pop-up boozer is a collaboration between Irish whisky purveyor Jameson and popular Japanese brewer DevilCraft where visitors can swig back whiskeys and craft beers. Not just any craft beer though, a world's first; a craft beer matured in Irish whisky barrels.
Chiba
St. Patrick's Day Parade Chiba 2017
2017 will see the 6th outing for this parade in Chiba's Makuhari, which hopes to 'paint the town green'. Parade participants will receive stickers at reception which can be used as special coupons at around 45 stores at Mitsui Outlet Park Makuhari. Whether or not the usually brilliant red Chiba mascot, Chiba-kun, will be in green for the parade, remains to be seen. The parade forms the showpiece of a day of Irish festivities.
| | |
| --- | --- |
| Date(s) | March 26 (Sun) |
| Hours | Parade: 14:00 - 15:30 / Festival 11:00 - 17:00 |
| Place | Makuhari Seaside Park B Block (near the large grass square) |
| Web | http://chiba.inj.or.jp/ (Japanese) |
Nagoya
Nagoya St. Patrick's Day Parade
Osu Kannon Temple will be the base for a St. Patrick's Day parade and events in Nagoya. 2017 will mark the event's 8th outing, which kicks off with an opening ceremony at 12:00 on the 19th. If you've still got the legs, head over to Shooters Bar and Grill for the official afterparty. Music and dancing will be held before the parade at the Maneki Neko Hiroba.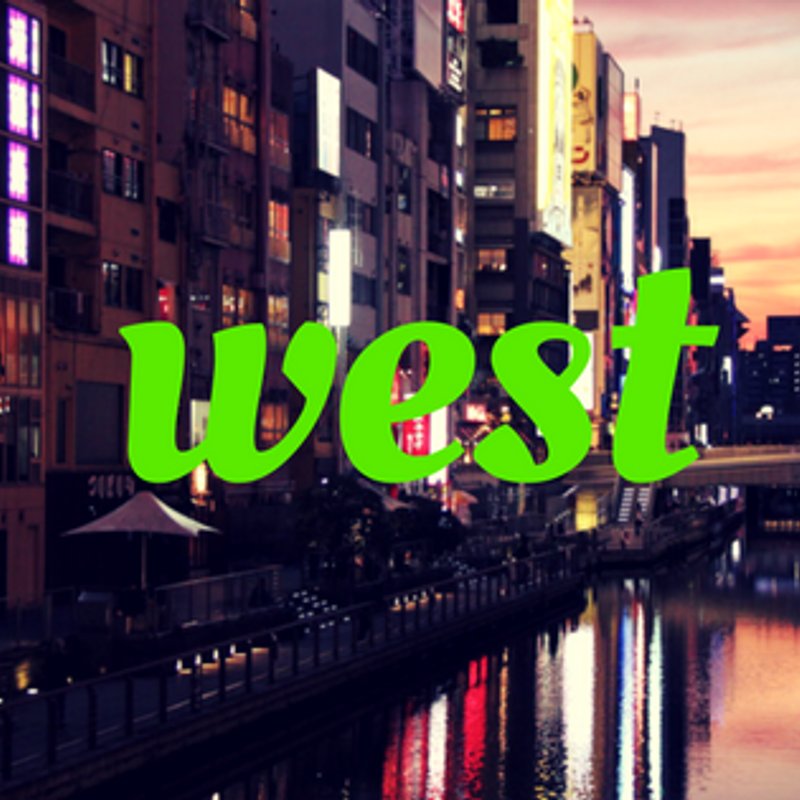 Osaka
St. Patrick's Day Parade
The Dotonburi (Tonbori River Walk) setting of this St. Patrick's Day Parade in Osaka will surely amplify the craziness of festivities in an area that needs no help at all in coming across as slightly bonkers. Add a whole bunch of merrymakers dressed in brilliant greens, and you've got the potential for some unique photo ops right here.
Parade participants are limited to 200, but that shouldn't stop you from heading down to watch the fun go by.
Head to the Hub in Namaba (ダ・オール) from the parade after party.
Fukui
Fukui Patrick's Day (福井パトリックスデー)
The 'Happy Terrace'' event space at Fukui Station will host the first ever St. Patrick's Day festival in this part of Japan. From what we can gather, it looks like event organizers are running a crowdfunding project in order to get an Irish orchestra to perform at the event. Whether or not this comes to fruition, the Facebook page promises Irish food and drink, music and dance, costume competitions, a parade, and plenty more.
Kanazawa
AJET St. Patrick's Day Partyyyy
Nope, not our spelling, but that of The Association For Japanese Exchange & Teaching (AJET) who promise plenty of 'green themed madness' at their St. Patrick's Day do in Kanazawa on the 18th. An eclectic collection of activities for the party includes Irish cards games, dancing comps, balloon blowing, potato cleaning, and pinning of the clover on a leprechaun. Naga-machi bar Puddle Social plays host to the madness which could be exacerbated by the 2,500 yen all-you-can-drink option.

Okayama
St. Patrick's Day Parade in Okayama
Nishikawa Ekido Park will be host to a parade, Irish music festivities, fish and chips, and Guinness, on the 19th. Co-host for the event will be local Okayama project 'ichi' who will have stalls at the site in the promotion of their 'organic / life style / market' brand.
Hiroshima
St. Patrick's Day Party
Green beer and giveaways are on the menu of this party at expat watering hole Molly Malone's in the Naka district of Hiroshima. Things look like they'll get swinging at around 20:00, but the happy hour between 17:00 and 19:00 may bring in plenty of punters early doors.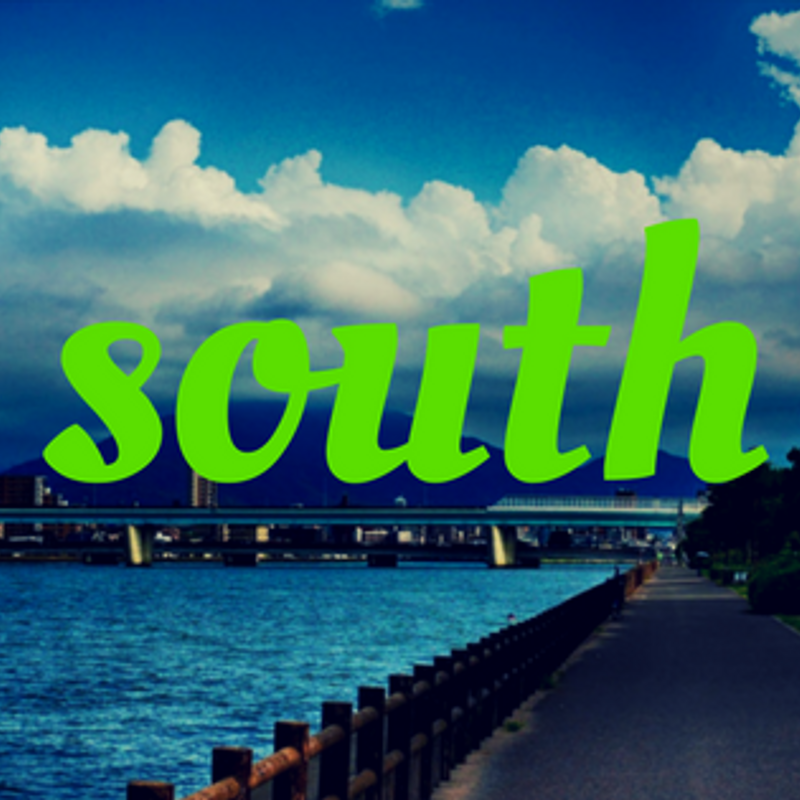 Fukuoka
St. Patrick's Day Parade in Fukuoka
This Fukuoka St. Patrick's Day Parade has been held annually since 2014 in the city's Shintencho Shopping Street (Chuo district). This year, to mark the 60th anniversary of relations between Ireland and Japan, organizers (The Japan-Celtic Society) will be handing out Irish flags to parade participants.
From 17:00 after the parade, a pub crawl has been organized to take in those pubs in Fukuoka that cooperated with the parade event.
Kumamoto
11th Annual Saint Patrick's Day Parade Kumamoto 2017
2017 will see the 11th edition of the annual St. Patrick's Day parade in the Kyushu city. Anyone wearing green is free to join in. The course starts at Kamitori Arcade, heading through Shimoto Arcade to finish up at the SunRoad Shinshigai Arcade.

An after party has been planned at SALVATORE CUOMO & BAR from 16:20. Entrance for this is 3,500 yen. The parade is free.
| | |
| --- | --- |
| Date(s) | March 18 (Sat) |
| Hours | Parade from 14:30 / After party from 16:20 |
| Place | Kamogawa Ohashi-Tokeiten (Kamitori Arcade) / After party: SALVATORE CUOMO & BAR |
| Web | http://parade.kumamoto-ireland.org/ |
Takamatsu
Takamatsu Ireland Festival
The 6th Takamatsu Ireland Festival is scheduled for March 20 this year at Marugamemachi Ichibangai-mae Dome Square just south of Takamatsu Castle (Takamatsu-Chikko Station). The festival will feature the requisite Irish food (including green udon noodles), drink, music, dance, and face painting amongst other Irish-based festivities.
Okinawa
Ireland Festival (St. Patrick's Day 2017) Okinawa
The 11th year for this Okinawa St. Patrick's Day do will see paraders heading down Chūō Park Avenue in Okinawa City in the center/south of the island of Okinawa. After the parade there will be live music performances.
You may have noticed a gaping lack of St. Patrick's Day festivities anywhere north of Tokyo. We could find very little. Of course, hitting up the Irish pubs and bars might be the best bet for a bit of St. Paddy's Day flavor, or at least some discounts on Guinness.
We did find this place in Sapporo, Hokkaido ...
St. Patrick's Day Event
Kita Ward Irish pub/bar O'Neill's will be celebrating St. Patrick's Day on, well, St. Patrick's Day (the Friday). While details are sketchy, it looks like they'll be offering 'special rates' on popular menu items, and are asking patrons to come dressed in green.
Will you be joining in the fun on St. Patrick's Day in Japan, 2017? Know of any great parades, parties, and events that aren't on this list? We'd love to hear about them so drop us a line in the comments below, or share your experiences and tips in a blog post on City-Cost.
See us on ...
Twitter: @City_Cost_Japan
Facebook: @citycostjapan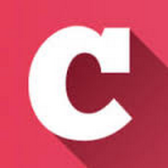 A Q&A and blogging community about life in Japan (plus a load of life-in-Japan stats!). Get your questions answered, share your experience! | Inquiry -> KyodoNewsDigital International Media | Tokyo, Japan | +81 3 6252 6402
---