Mar 24, 2019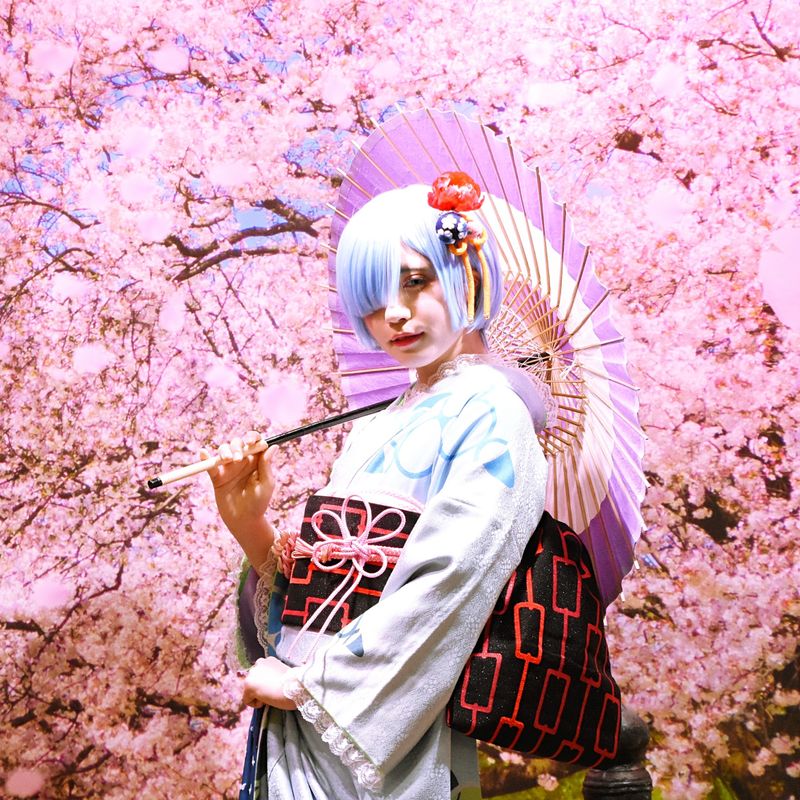 AnimeJapan 2019 brought its impressive bulk to Tokyo this weekend in its annual attempt to deliver on event slogan "Here is everything about Anime," this time under the theme of "rock" reflecting the 6th outing of what organizers say is the biggest anime event in the world.

AnimeJapan certainly feels big. Overwhelming even, especially if you're not so anime savvy. With 162 companies displaying their wares across an event-record 1040 booths in multiple halls of the Tokyo Big Sight venue, and 167 titles announced to feature before the event even opened its doors on Saturday morning, the AnimeJapan Organization have given themselves every chance of covering "everything."
But really, how would you know if they've been successful? Even armed with an encyclopedic knowledge of anime attempts to log the inventory amidst the emphatically uncontained excitement and booming, bonkers din of AnimeJapan must surely be futile. And who cares anyway? AnimeJapan delights in sending the senses into overdrive, beyond any reasonable ability to do the cold calculations.
First and foremost a visual sensation, anime, and AnimeJapan 2019, certainly lays on the visuals but it does more than that to reflect the genre's depth, facets and, sometimes questionable, fantasies. It covers at least four of the traditional five senses.
Sight
Over 1,000 booths have taken up temporary residence at Tokyo Big Sight this year and while some displays are guilty of appearing like a jr-high art project, for the most part displays and exhibit furnishings are a visual feast.
Attack on Titan
With Season 3 of the TV animation series scheduled on air from April this year fans were straining to take in the detail of the series' characters in model form dotted about a small-scale, but no-less-impressive, diorama at the Attack on Titan booth.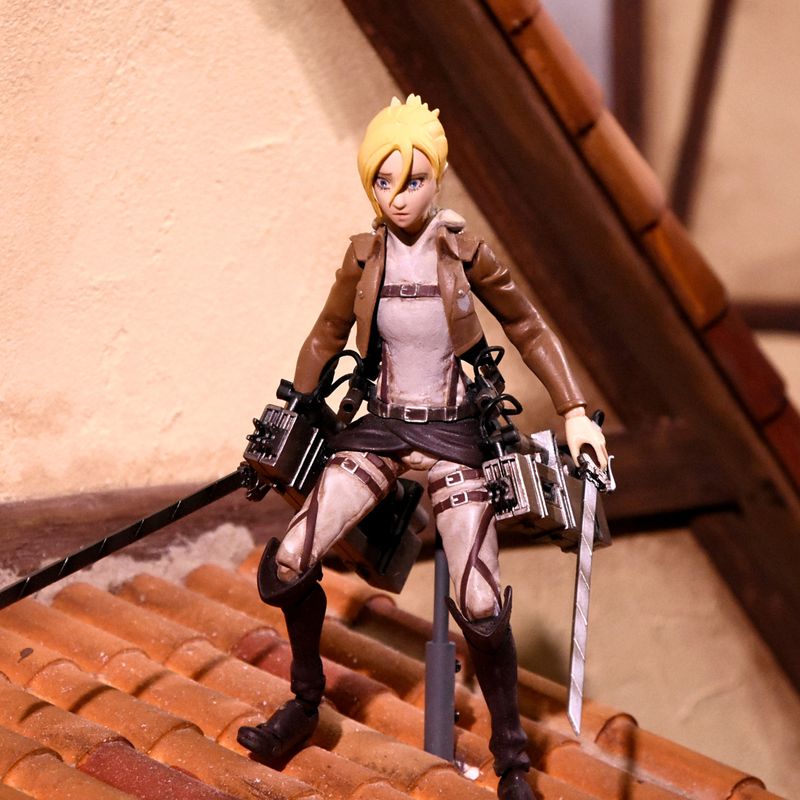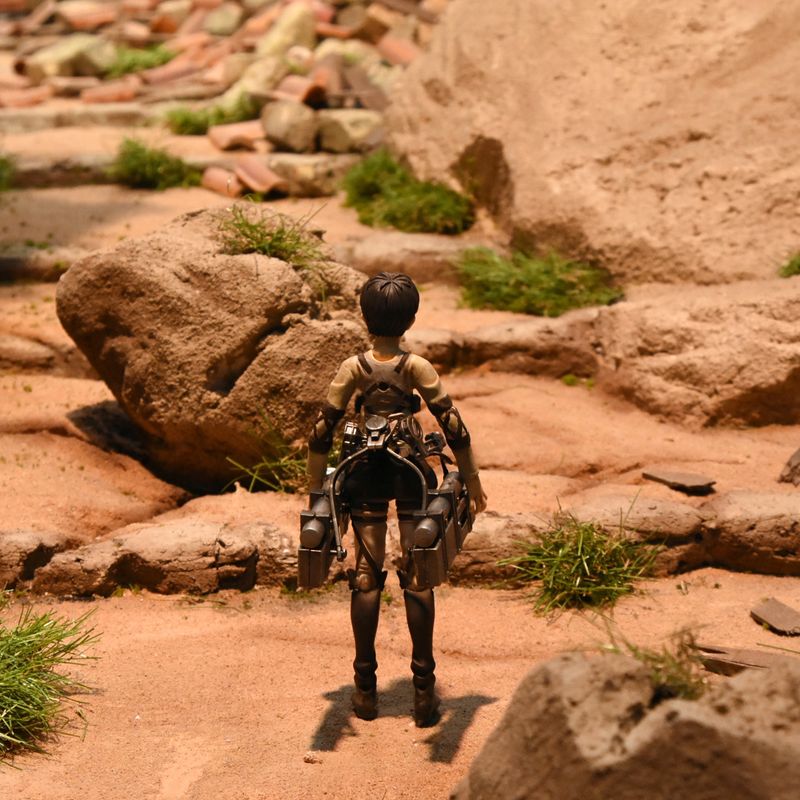 ANIPLEX
The anime and music production company is taking things to almost Hollywood levels with what looks like it could be the largest booth at AnimeJapan 2019 fronted as it is by a huge panel of video screens to display title visuals.
Titles at the ANIPLEX booth include Fullmetal Alchemist, Puella Magi Madoka Magica, Sword Art Online and We Never Learn. In regards to the latter ANIPLEX is using AnimeJapan 2019 to announce the song "ready STEADY go!," the debut title from the anime's music unit "Study."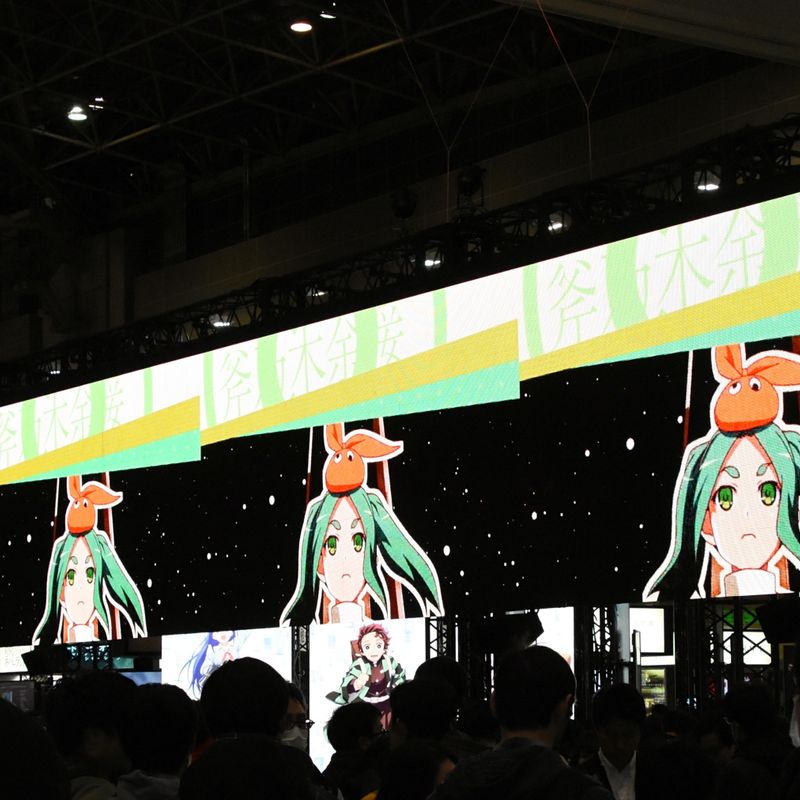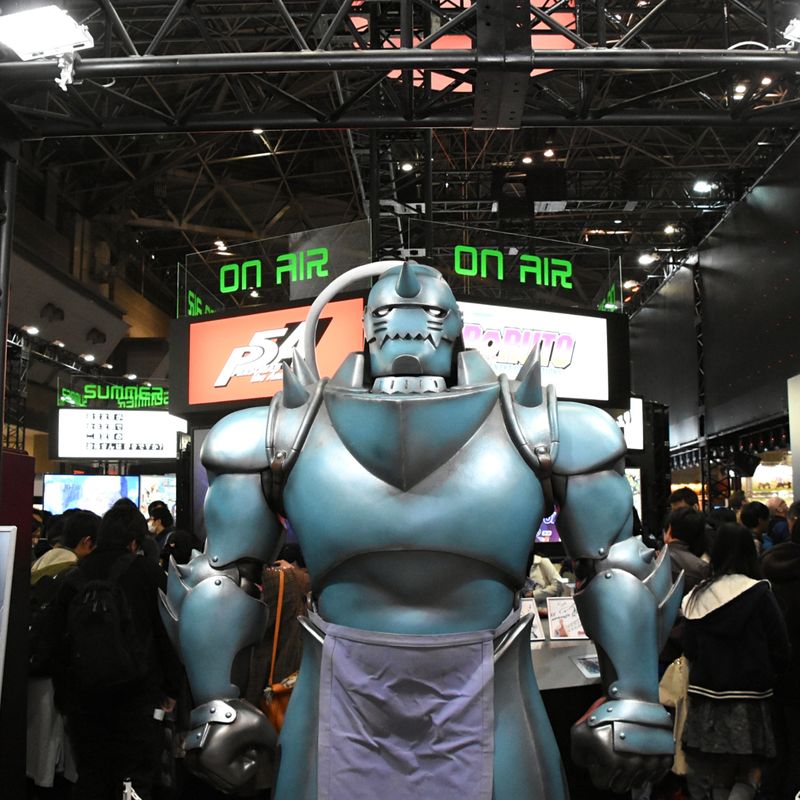 Fate/Grand Order
The RPG goliath takes booth visitors through a nostalgic look back over the "Fate" journey and also includes an introduction to the ninth character visual for the TV anime Fate/Grand Order : Zettai Maju Sensen Babylonia (Fate/Grand Order -絶対魔獣戦線バビロニア) set to air in 2019.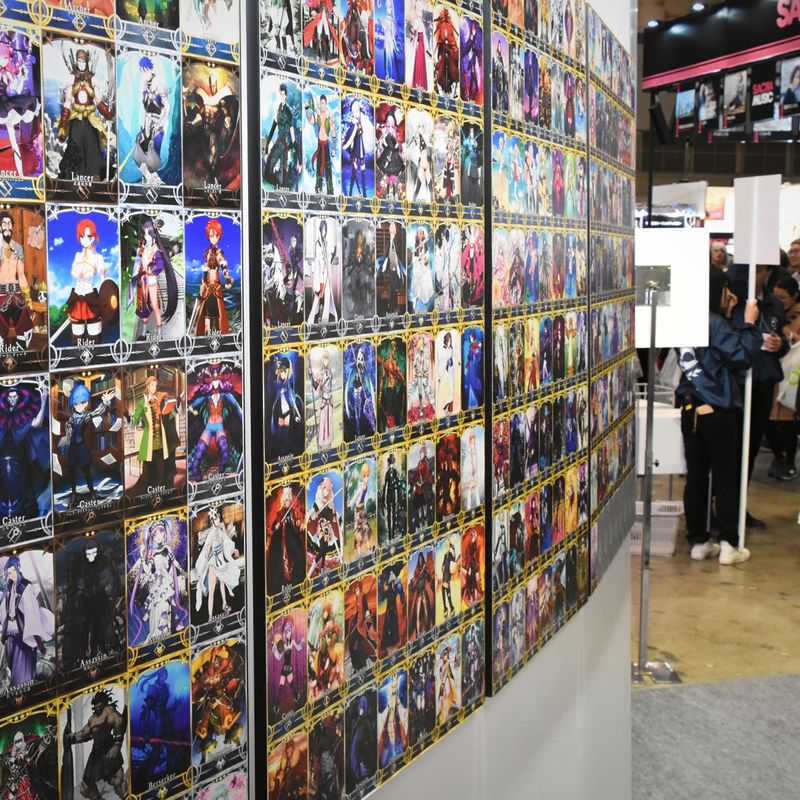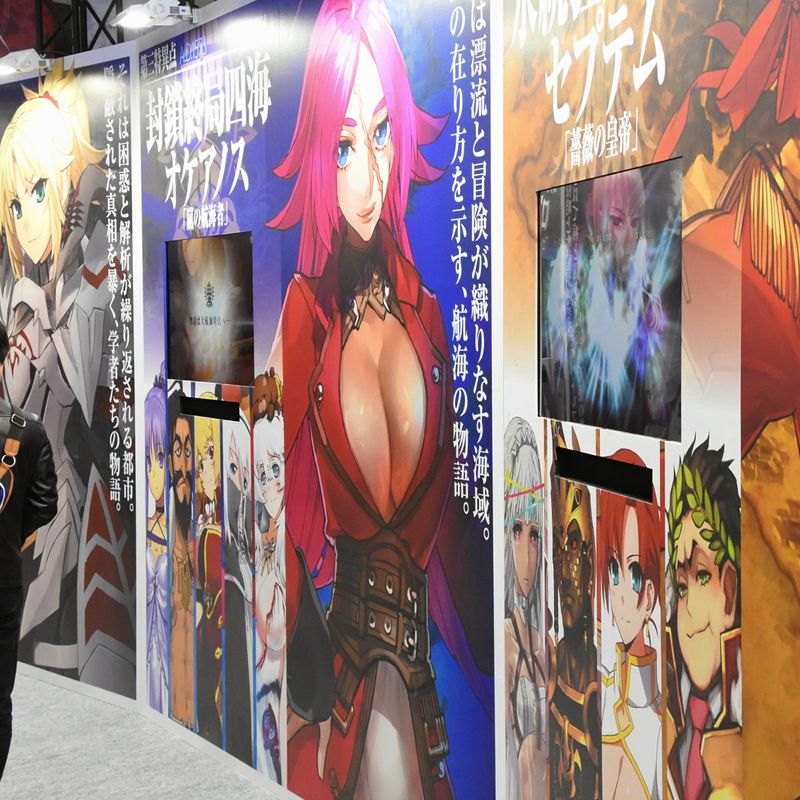 Asmik Ace, Inc.
A lot of the focus at this booth was aimed at augmented reality "ikemen" dance and vocal group ARP, who are set to appear in anime form in 2019. ARP members Shinji, Leon and the two Rebel Cross dudes get the school-chalkboard-on-graduation-day treatment in one of the displays at the Asmik Ace, Inc. booth.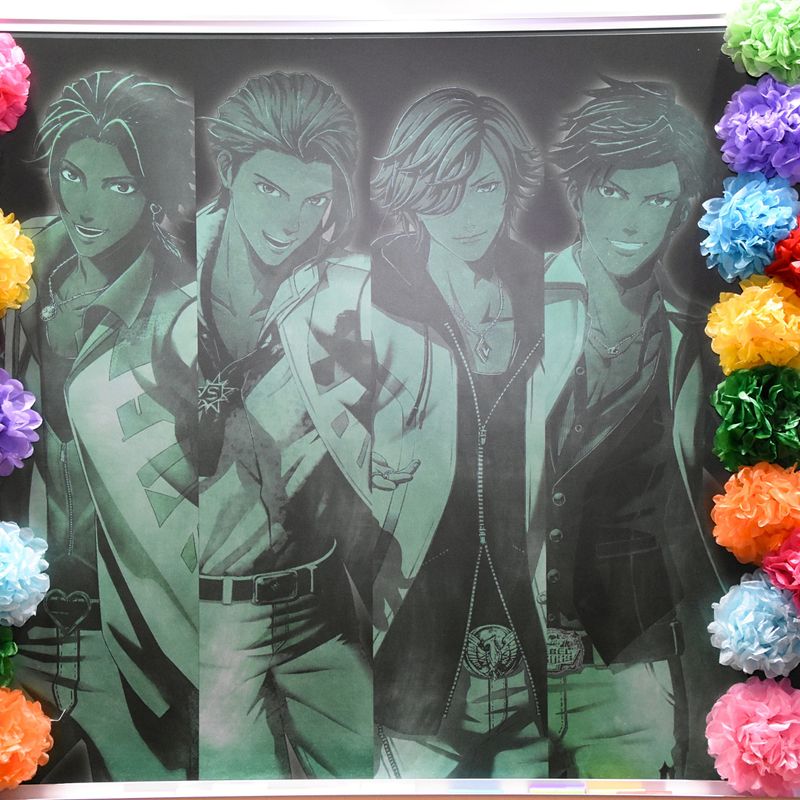 BANDAI NAMCO
Toy giant BANDAI NAMCO is taking fans to the skies at AnimeJapan 2019 with their Animation Airport booth, replete with staffed check-in counters and boarding gates. GUNDAM, LoveLive!, IDOLiSH 7 and GIRLS und PANZER exhibits are all on board for the flight.
BANDAI SPIRITS
Staying with the BANDAI NAMCO group, subsidiary BANDAI SPIRITS makes its AnimeJapan debut this year with a booth largely focused on commemorating the 40th anniversary of the anime series Mobile Suit GUNDAM which first aired in April 1979.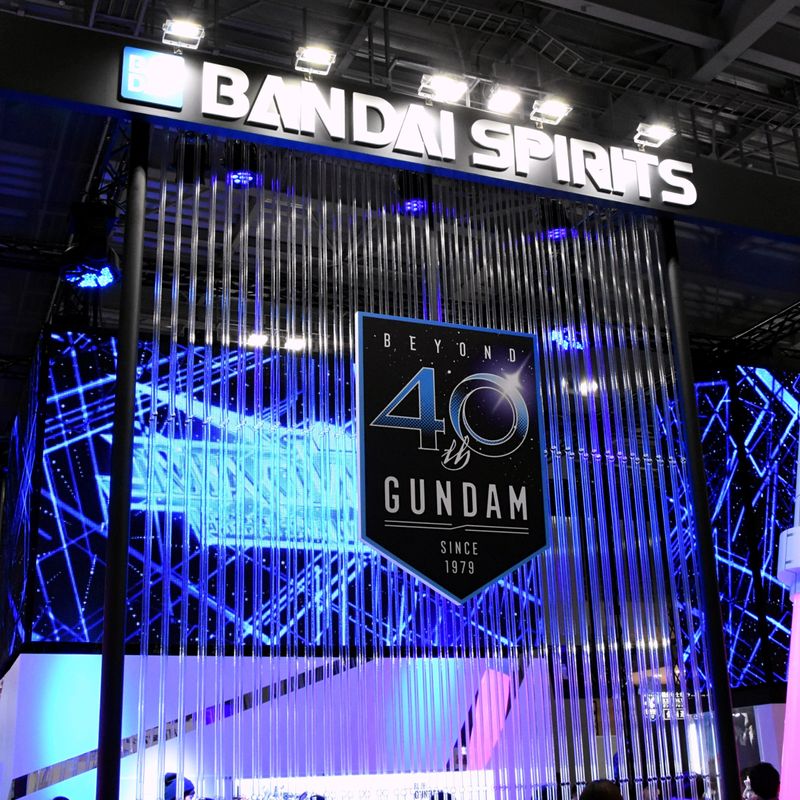 TOHO animation
Another of the heavy hitters that this year's event, TOHO have brought a sizeable booth along to reflect this with the Psycho-Pass 3 (set to air in October) display proving popular.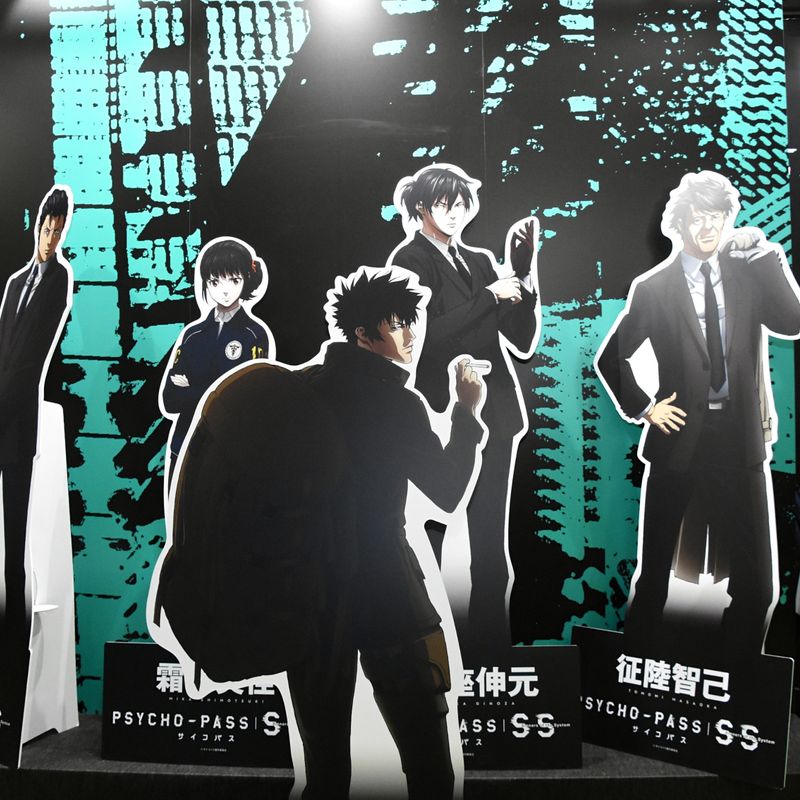 Boyz, boyz, boyz
Not the name of a booth or an anime-related company rather a common theme of many displays at AnimeJapan that set pulses racing with cardboard-cutout line ups of young lads, often in some sort of school blazer. Better than the real thing? Well, probably only a little more unreal than, say, a New Kids On The Block (Am I giving away my age?) and they don't require make-up to cover any acne.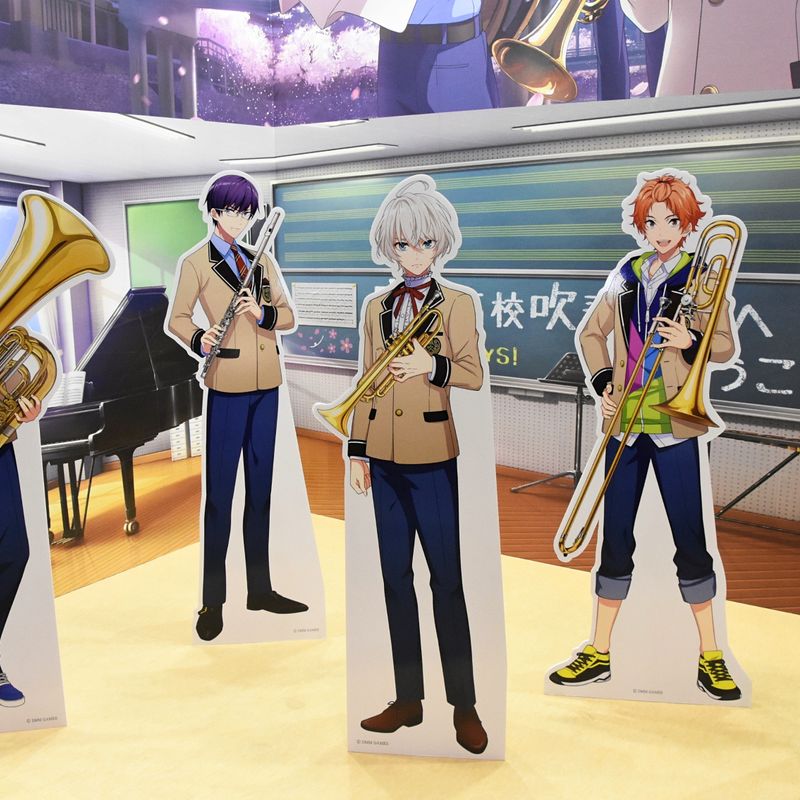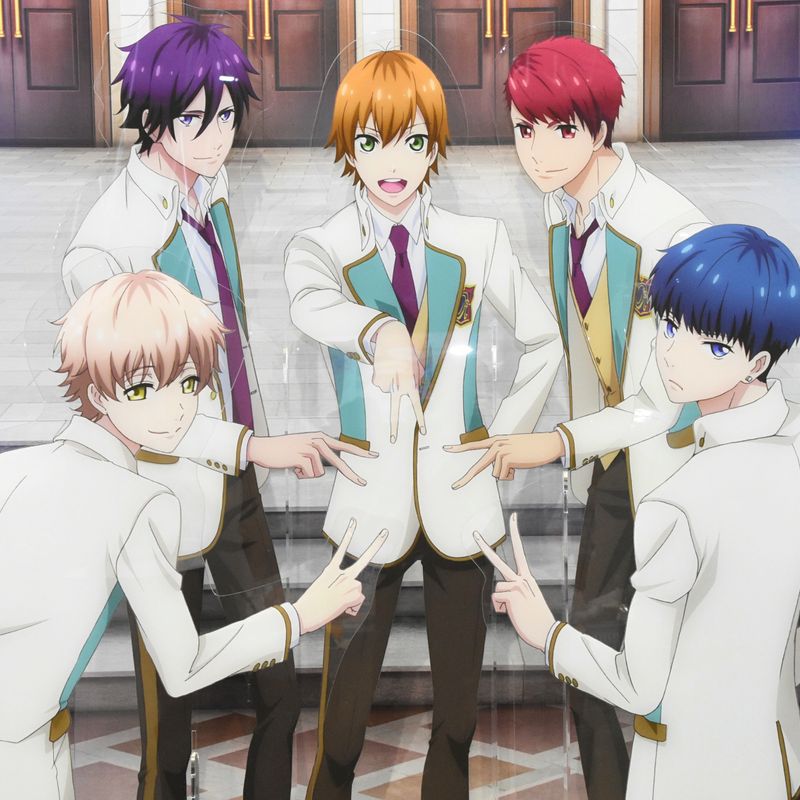 AnimeJapan 2019 cosplay
Always an important and yes, often charming, part of the visual side of these events is the cosplay. OK, so frigid temperatures and slate gray skies tested the patience of this visitor to the outdoor area of Cosplayer's World on the Saturday but it didn't seem to cool the enthusiasm of the real fans.
In fact, even in the best weather conditions the patience required to wait in line to snap pics of the more popular cosplayers is something that remains beyond me. And despite the youthful, nay fantastical, charm displayed by most cosplayers, the sweaty, jittery vibe of the 30-something dudes who have twitchy fingers on thousand-dollar shutters in anticipation of their turn to shoot (from all sorts of inappropriate angles) is always a bit off-putting.
For easier shooting, keep the eyes peeled for cosplaying booth staff.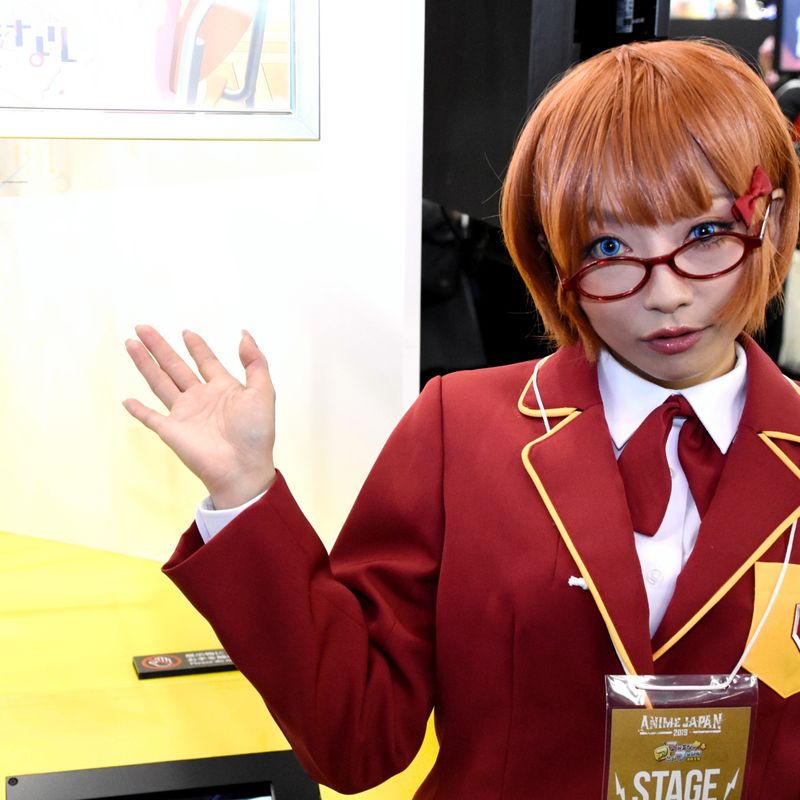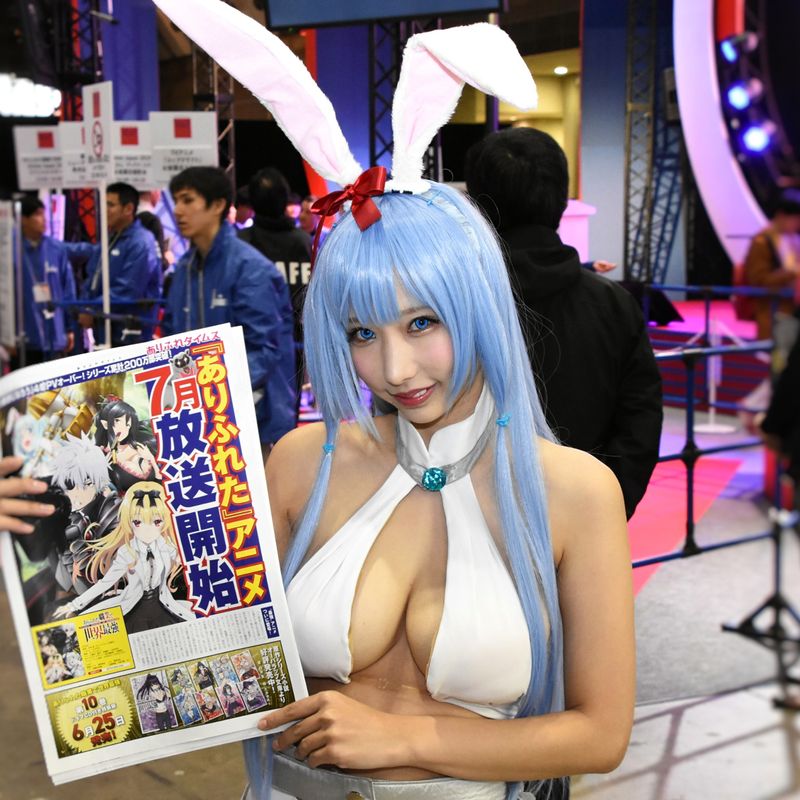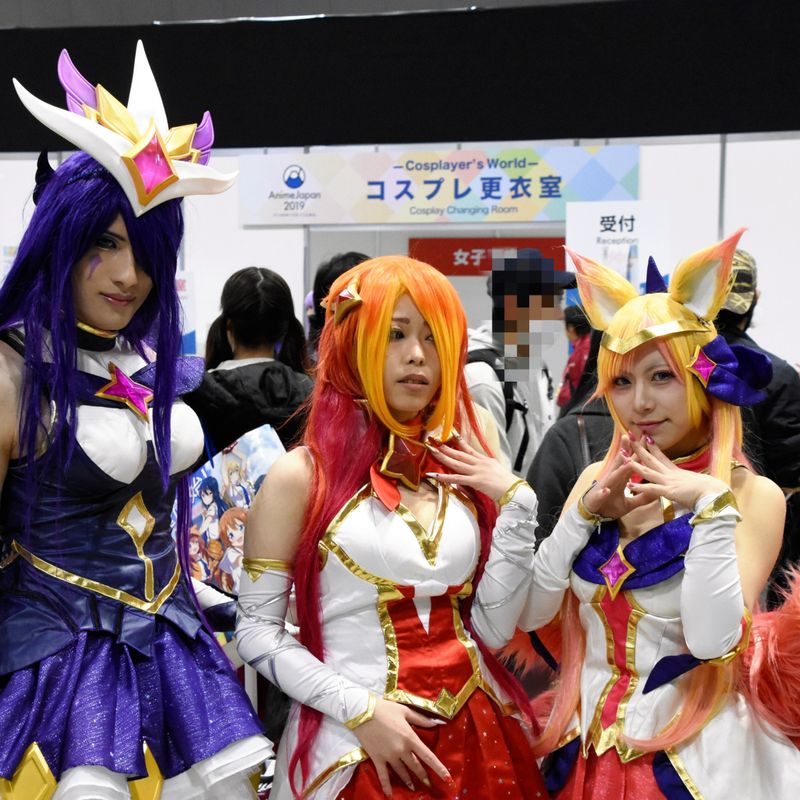 Hearing
Make no mistake, AnimeJapan is noisy. The more astute listener though will be here to HEAR their favorite anisongs, maybe even performed live on one of the four large event stages or at stages housed inside booths.
It speaks to the fan's thirst for anime, to plunge into its intricacies, that anisong (songs that form anime soundtracks) has almost become an independent entity giving birth to a new record industry and affiliated anime groups spawned from anime series. It's even made minor celebrities out of the humans whose high-pitched voices are behind both song and anime, and who further blur genre boundaries by giving live shows dressed up as the characters they voice.
Throw in AR groups like ARP, who were giving "live" shows on the Saturday at AnimeJapan, and you've got a massive identity crisis.
One of the most striking examples of "hearing" for this visitor to AnimeJapan 2019 came courtesy of Japanese record label Sacra Music who is at Tokyo Big Sight promoting, among other things, this summer Animelo Summer Live, Japan's biggest annual anisong festival.
At the Sacra Music booth stage we took in a few minutes of the anisong mix set from DJ chefoba who had a crowd of (mostly male) fans literally bouncing on the "dance floor." Anisong as dance music? This genre knows no bounds.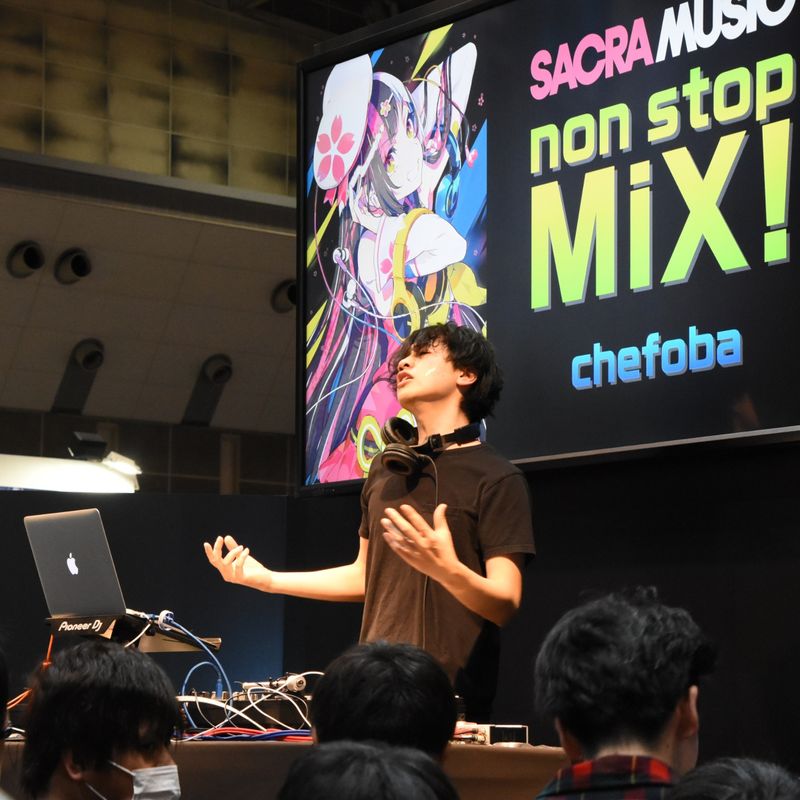 Sony
Music and tech giant Sony gives fans at AnimeJapan the chance to take in sounds from their high-res audio kit.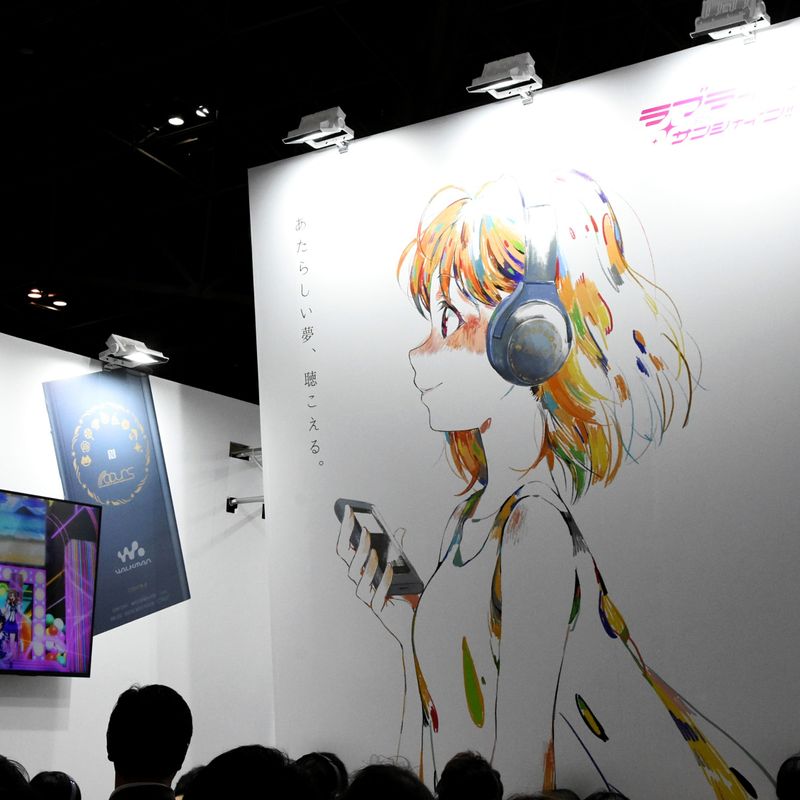 Production World Gallery
AnimeJapan organizers deserve high praise for bringing in educational elements to their show. This year's Production Works Gallery takes visitors through some of what goes into the sound production of the anime creative process using Mobile Suit Gundam NT as its example.
Not so much praise though for the total lack of explanation in anything other than Japanese. Still, they keep to the "sound" theme with the audio guides. You'll need at least JLPT N2 to understand anything.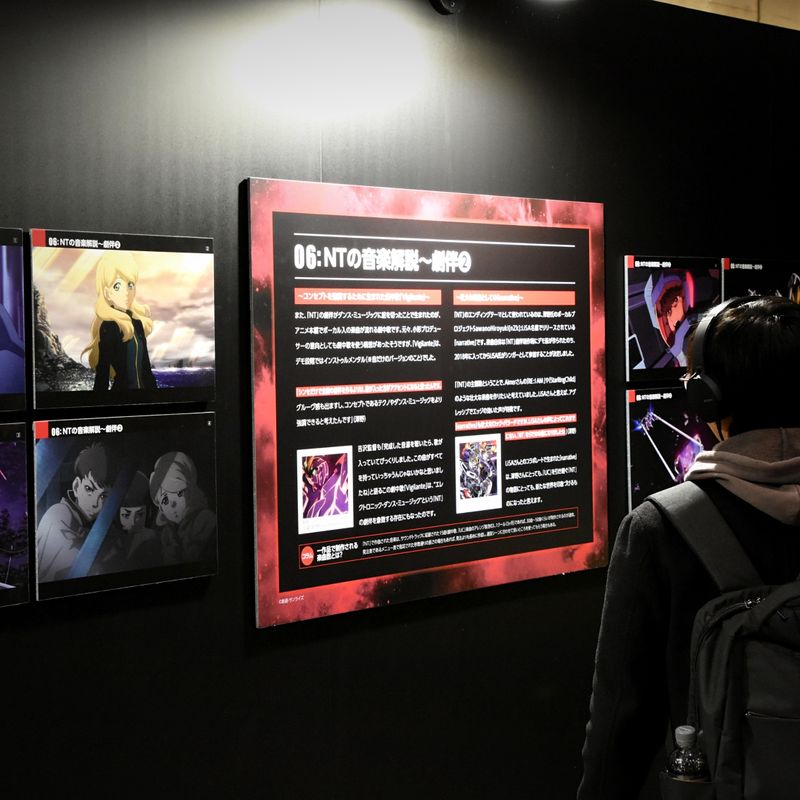 On a similar note, AnimeJapan should also be praised for giving booth space to anime-related educational institutions and thus fans a chance to speak to those who might be able to open up ways into the industry.
Taste
OK, bit of a tricky sense to satisfy at this year's event. This isn't a food expo so there is little in the way of free handouts to be had, although we did come away with this miso soup courtesy of a promotion for those AR crooners ARP. We haven't tried it yet.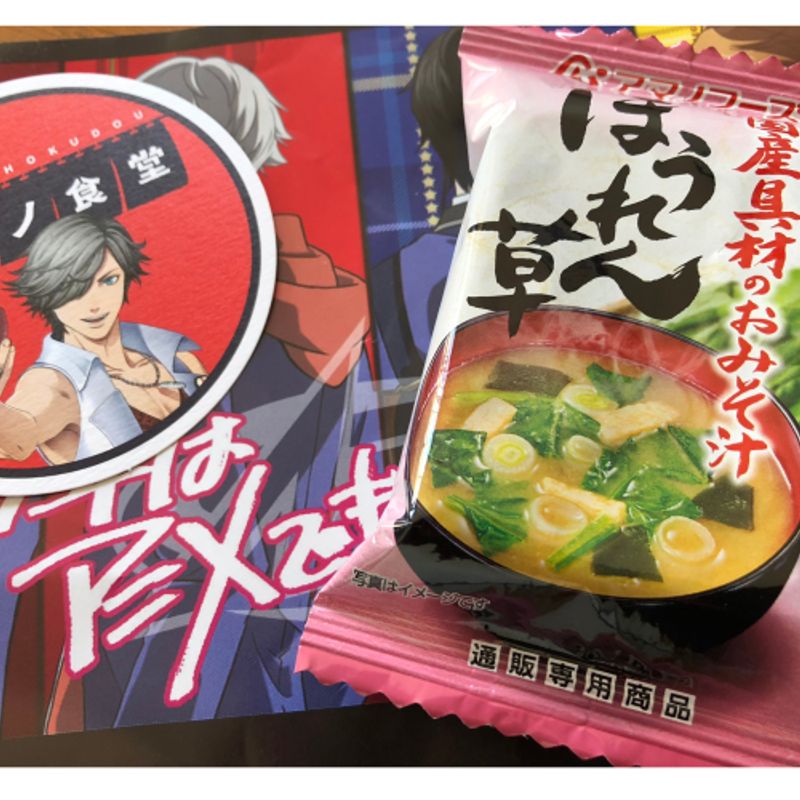 There is the "Food Park" at AnimeJapan and while it's blissfully devoid of the queues that you might find at something like a ramen festival that's perhaps because the stalls and the fare being served are disappointingly normal. Where is the Gundam-themed lazer blue jelly, the serving of rice shaped like Pikachu, even a pair of chocolate anime-style heaving boobs? Aside from the "YOKISOBA" and a few items based around "School idol project" one can't help feel like a trick has been missed here. Still, if you're hungry, appetites can be satisfied. We're not sure about the taste buds though.
It's tenuous at best, although more likely pathetic, but AnimeJapan does deliver a mouthwatering, errr, "taste" of things to come from planet anime in the near future. A shameless use of the English language maybe, but fans come here to find out what's new, from the booths, the stage shows, the guest appearances, flyers and more. And in this regard, this sense can perhaps never be satisfied -- a good thing for the industry, one would have thought.
Touch
We're struggling to find much to go on here, and that's probably a good thing given that, arguably similar, events overseas such as San Diego Comic-Con have seen cosplayers suffer at the hands of some nefarious visitors. And to be fair, AnimeJapan details clearly an extensive set of rules regarding cosplayers and cosplaying at the event to prevent such incidents -- part of an admirably thorough AnimeJapan 2019 guide which does a sterling job of navigating fans around all the event has to offer, in English.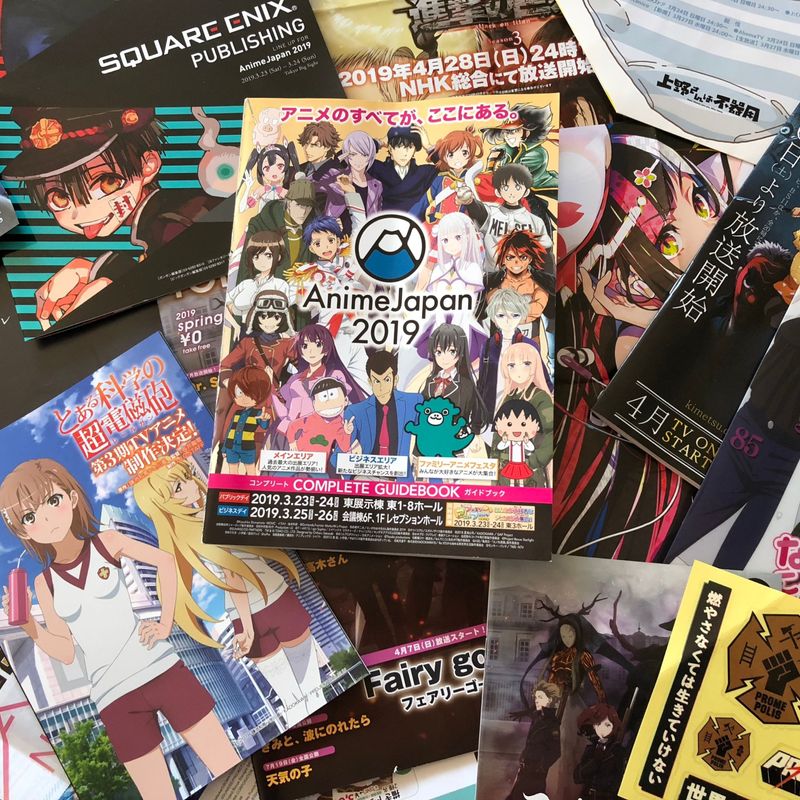 Perhaps the sense of touch for fans at AnimeJapan will be largely satisfied by all the free flyers, files, manga, bags, stickers and catalogues that are handed out with abandon. But five minutes into our entrance at the event and we were handed a flyer in the shape of some pants courtesy of a "How clumsy you are, Miss Ueno" promotion.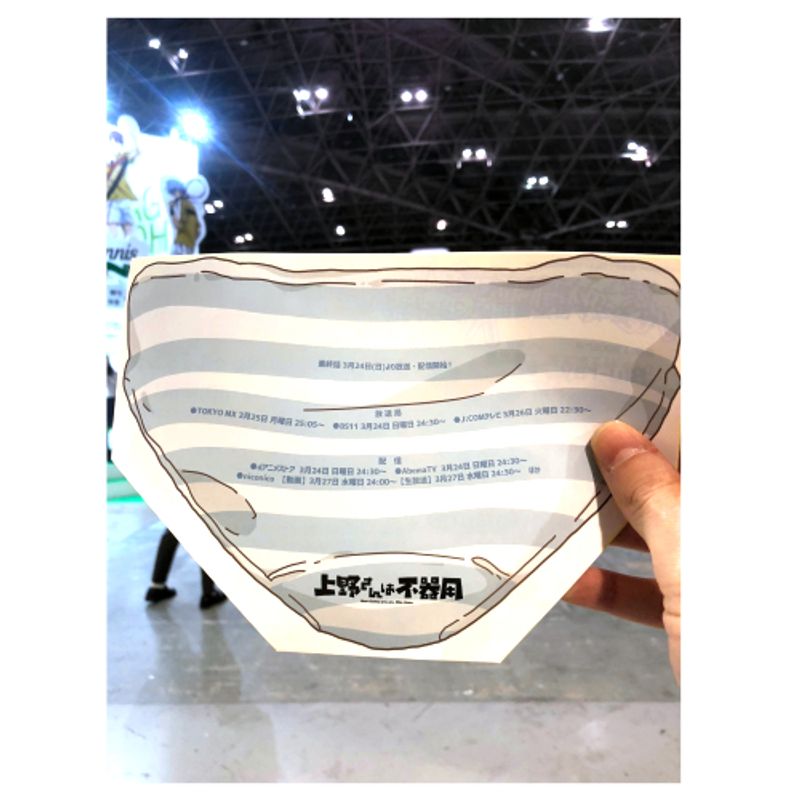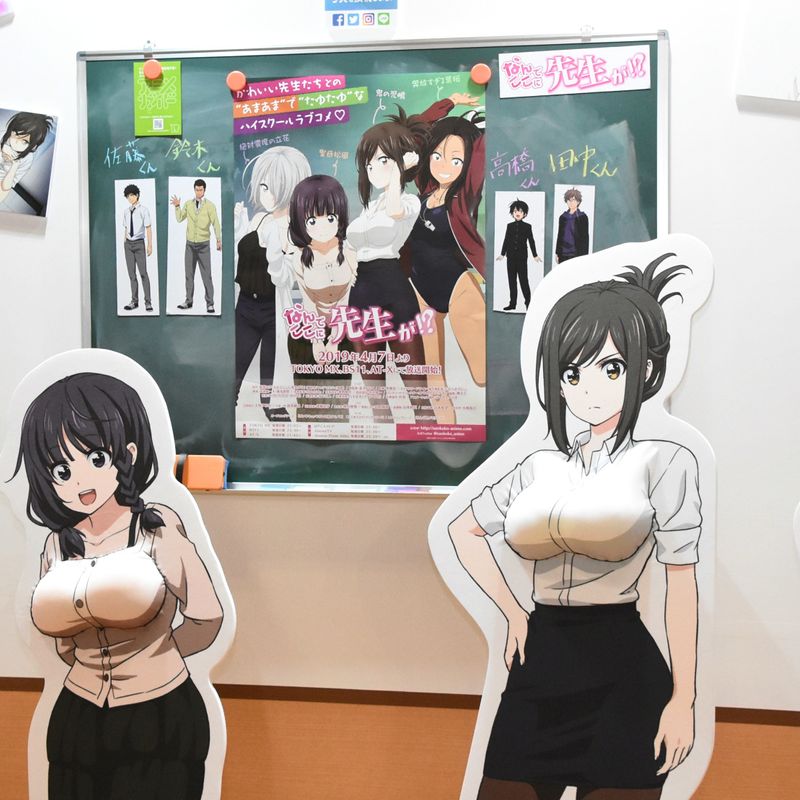 Heading a little further north from that region at an exhibit of the anime series Nande Koko ni Sensei ga!? (なんでここに先生が!? / Why The Hell Are You Here, Teacher!?) we were invited to squeeze the chests of the series' female characters who were present in cardboard cutout form replete with huge boobs that had clearly been designed for the purpose of booth visitors to squeeze. We responded with a nervous laugh and scuffed away.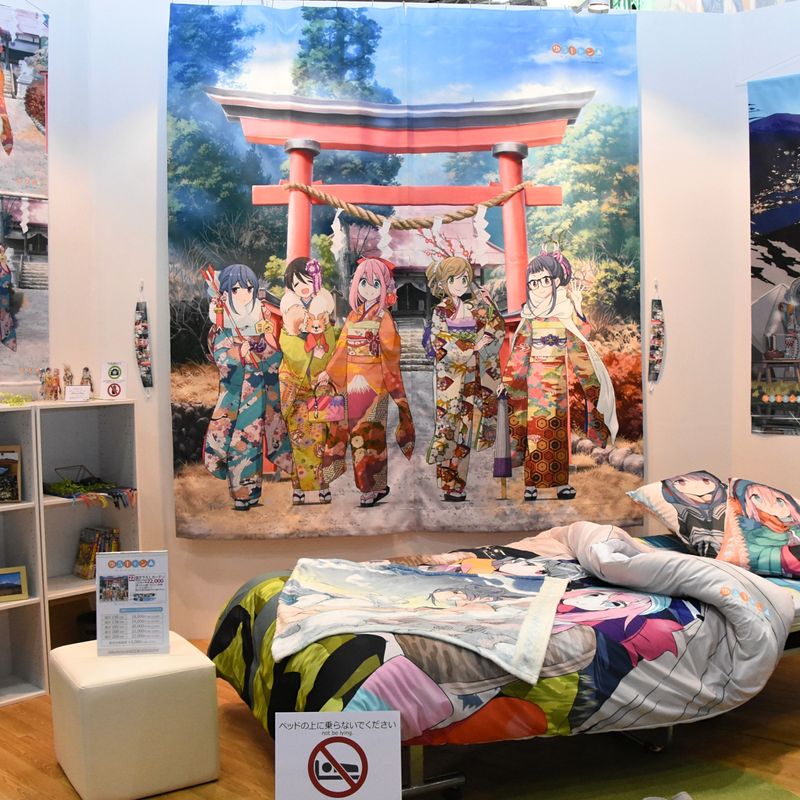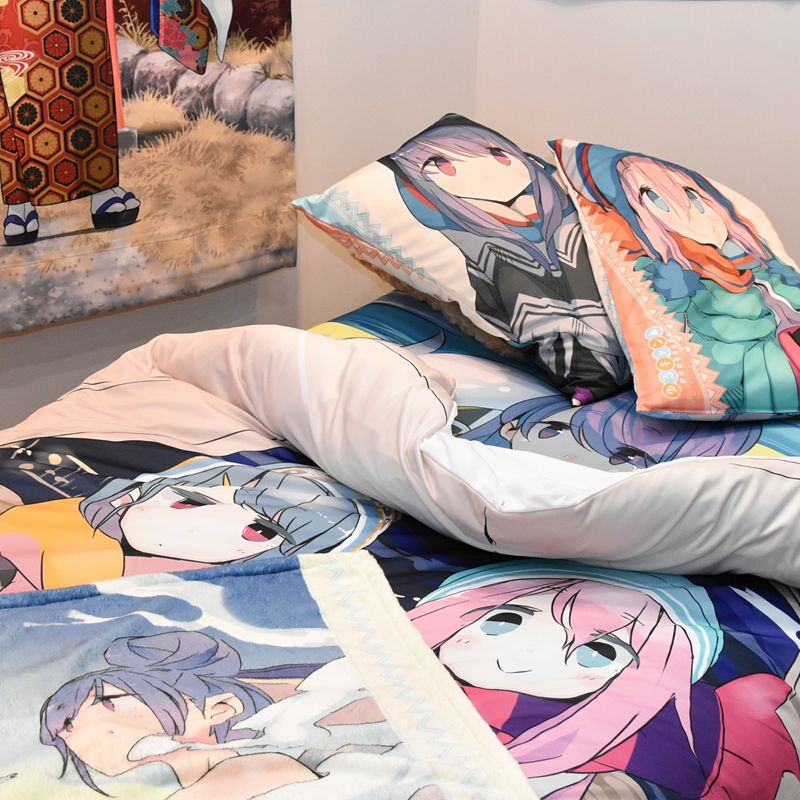 (Maybe this sweet bedroom / duvet set-up from curtain damashii could come under "touch." No getting under the covers at the exhibit though.)
The last of our five traditional senses, smell, seems to have little, if any, application at AnimeJapan although maybe we missed some kind of smell-o-vision experience.

Of course sense of style, responsibility, space, calm (all but ditch the last two - AnimeJapan is crowded and frantic) and others could be brought into play here. Anime as a genre has long pushed the boundaries of taste, ethics and social responsibility for many, particularly in some of its portrayal of the female form. You don't have to have been in Japan long to become aware of it, and it's here at AnimeJapan, too, although perhaps not in the more extreme forms (we saw no examples in this regard). Maybe not "everything anime" then, and maybe that's for the best.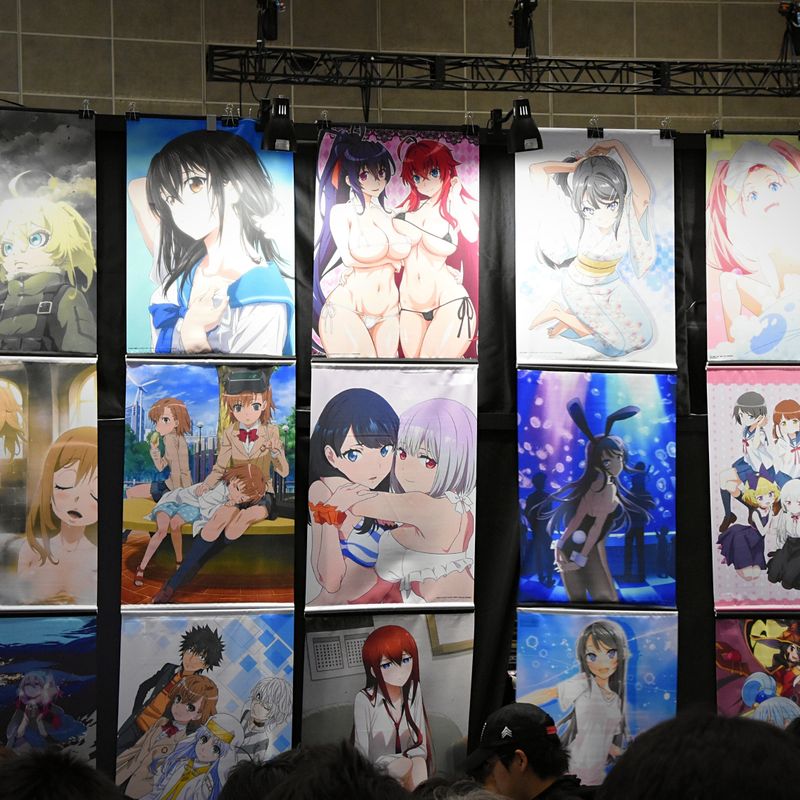 It would be a shame to end on this note though -- a discussion being had elsewhere by far more knowledgeable people -- so let's end it on the sense of wonder, because that's what AnimeJapan in 2019, as in previous years, stimulates the most. The novice who will likely have their head spinning from wonder(ing) what it's all about. An unbridled sense of something wonder(ful) for fans.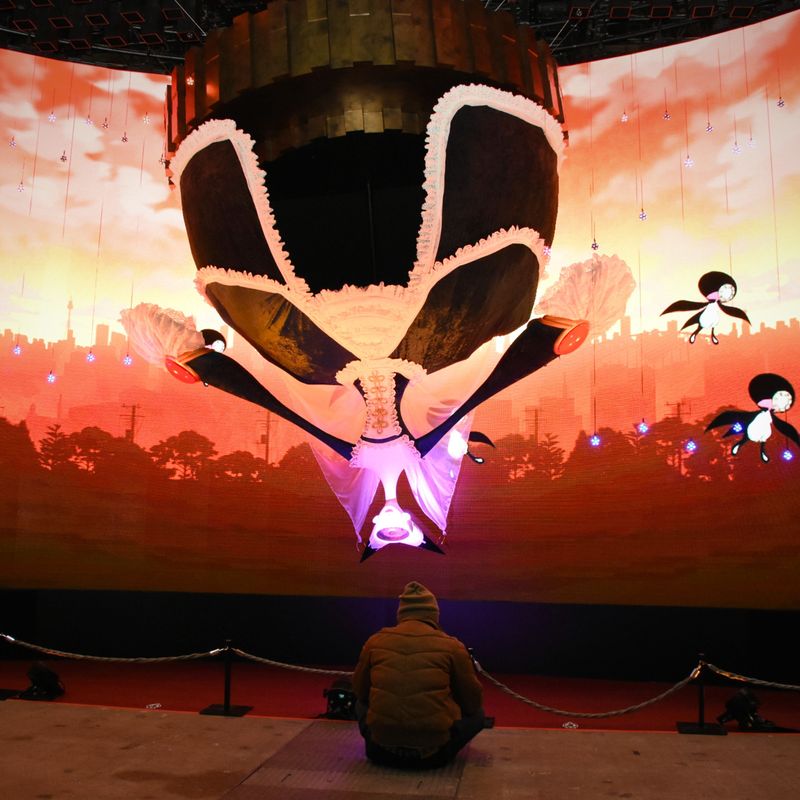 (Maybe a sense of calm can be found after all)
Related ...
Biggest and best anime, manga, otaku events in Japan
AnimeJapan 2018 cosplay and models gallery
Gallery - AnimeJapan 2019
---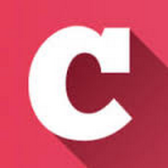 A Q&A and blogging community about life in Japan (plus a load of life-in-Japan stats!). Get your questions answered, share your experience! | Inquiry -> KyodoNewsDigital International Media | Tokyo, Japan | +81 3 6252 6402
---