Apr 17, 2017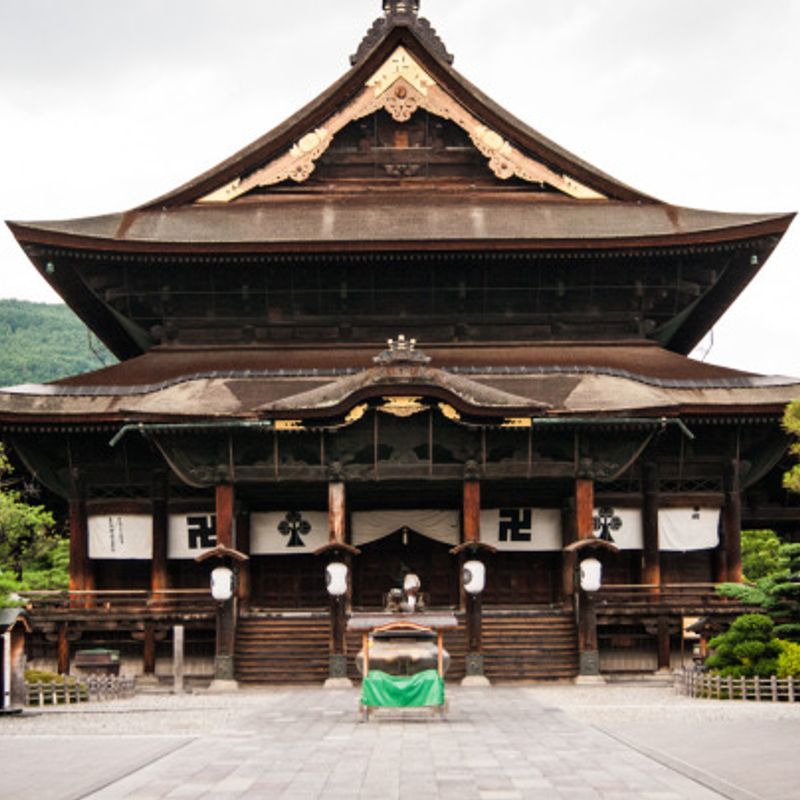 For those outside of Japan, the name 'Nagano' is probably easiest to associate with the Winter Olympics and Paralympics of 1998. An area doesn't get to host such a spectacle without good reason, and Nagano Prefecture can justly claim to be one of Japan's best playgrounds for winter sports and all things outdoors. The city of Nagano is the prefectural capital. Well served by Shinkansen from Tokyo, getting to Nagano, the city, is a breeze from the Japanese capital. The city's most celebrated landmark is probably Zenkō-ji (善光寺), a 7th century Buddhist temple that outdates the city surrounding it. Along with Matsumoto, Nagano city is likely to be a stop on itineraries taking in the outdoor delights of this part of Japan. Here we try to answer the question; How much does it cost to get there from Tokyo? (All fares listed in Japanese Yen, to be taken as a guide only. These things are subject to change and many variables)
Nagano seems close enough to Tokyo to make going by train the natural first consideration.
Shinkansen to Nagano
One of the great things about getting yourself (or your town, rather) host of an Olympics is that you get all sorts of money and investment thrown into improving transport links. This was true of Nagano, which saw the first Shinkansen from Tokyo arrive in 1997, just in time for the Winter Olympics the following year. Nagano is served by the Hokuriku Shinkansen, which can be broken down (not literally we hope) into three train types: Kagayaki, Hakutata and Asama.
Kagayaki trains are the fastest Shinkansen to Nagano from Tokyo. The table below lists the fares. As you can see, there is little difference in price or time between each of the services. Kagayaki trains have no 'unreserved' seat option.
| | | | | | |
| --- | --- | --- | --- | --- | --- |
| Train | Unreserved | Reserved | Green seat | Gran class | Journey time |
| Kagayaki | n/a | 8,200 | 10,770 | 15,910 | ~ 80 mins |
| Hakutata | 7,680 | 8,200 | 10,770 | 15,910 | ~ 90 mins |
| Asama | 7,680 | 8,200 | 10,770 | 13,860 | ~ 105 mins |
It's also possible to board all of the above Hokuriku Shinkansen at Ueno and Omiya (Saitama) Stations.
The Japan Rail Pass is valid for travel on the above Shinkansen from Tokyo to Nagano.














Express trains to Nagano




Without using Shinkansen, it's possible to reach Nagano from Tokyo (the city) in around four hours. The most convenient services depart from Shinjuku Station.
Two routes to consider …
1) Shinjuku (JR) - (Limited Express Azusa) - Shiojiri - (Limited Express Shinano) - Nagano
2) Shinjuku (JR) - (Limited Express Azusa) - Matsumoto - (Limited Express Shinano) - Nagano
Both the Limited Express Azusa and Limited Express Shinano trains have a number of seat options. Prices from Shinjuku to Nagano are the same, and the difference in journey times is negligible. The table lists the total journey cost for both routes.
| | |
| --- | --- |
| Seat type | Fare |
| Unreserved seats | 8,640 |
| Reserved seats | 9,680 |
| Green seats | 12,760 |
Local trains to Nagano




Taking only local trains from Tokyo (station) to Nagano could reduce journey costs to around 5,000 yen. However, journey times would be increased to between six and seven hours. For some 2,000 yen more travellers could board an unreserved Shinkansen and be in Nagano within two hours. Those on a very tight budget should consider making use of the seasonal Seishun 18 Kippu (青春18きっぷ), which allows for a day's worth of travel on local trains for an average cost of 2,370 yen.
Buses to Nagano
How much does it cost by bus from Tokyo to Nagano?
Willer Express run a number of bus services between Tokyo and Nagano. From Tokyo, most services depart from Shinjuku's Busta Bus Terminal at Shinjuku Station. These are day services with journey times of around 4.5 hours. Buses stop at Nagano Station.
Below is an example of the seat fares on Willer Express buses services from Tokyo to Nagano
RELAX[NEW] - 2,500 yen

RELAX[NEW](2seats) - 3,000 yen
Alpico run express bus services between Shinjuku and Nagano station. Journey times are under four hours. Fares are seasonal ranging from ~ 3,000 - 4,800 yen.
Keio Bus run a similar service with fares at 3,200 yen at the time of research. We started our search on their homepage (Japanese) before being redirected to highwaybus.com to complete bookings. Try the English-language Highway-buses.jp to make similar bookings.
Flights
We could find no flights from Tokyo to Nagano (city). At this kind distance flying between the two cities would make little sense anyway. The 'major' airport servicing the prefecture of Nagano is Matsumoto's Shinshu Matsumoto Airport (MMJ) which is around 8km southwest of downtown Matsumoto. Buses from the airport to Matsumoto Bus Terminal cost around 600 yen. From Matsumoto Station to Nagano Station JR Shinonoi Line trains take our 1 hr 10 mins / 1,140 yen. Alternatively, the Limited Express Shinano takes 50 mins with a reserved seat price of 2,840 yen.
Driving from Tokyo to Nagano
The drive from Tokyo to Nagano will cost around 5,000 yen in highway tolls (NEXCO). Between highway junctions the driving time is around three hours (this doesn't take into account the time required to negotiate getting through both cities). Expect to pay up to 20,000 yen for a 12-hr pick up Tokyo / drop off Nagano rent-a-car (basic kei-car).
Have you ever made the journey from Tokyo to Nagano? How did you do it? How much did it cost? Share your tips and advice in the comments.
See us on ...
Twitter: @City_Cost_Japan
Facebook: @citycostjapan
See our 'How Much | Travel' series for more destinations and the cost of travel from Tokyo and beyond.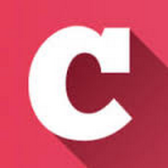 A Q&A and blogging community about life in Japan (plus a load of life-in-Japan stats!). Get your questions answered, share your experience! | Inquiry -> KyodoNewsDigital International Media | Tokyo, Japan | +81 3 6252 6402
---