May 1, 2018
Cinco de Mayo Tokyo 2018 (シンコデマヨ2018) returns to Odaiba for another weekend of celebrations that go beyond Mexico, Mexican culture and 5th of May remembrance, to bring to Japan one of the most international festivals on the Tokyo calendar.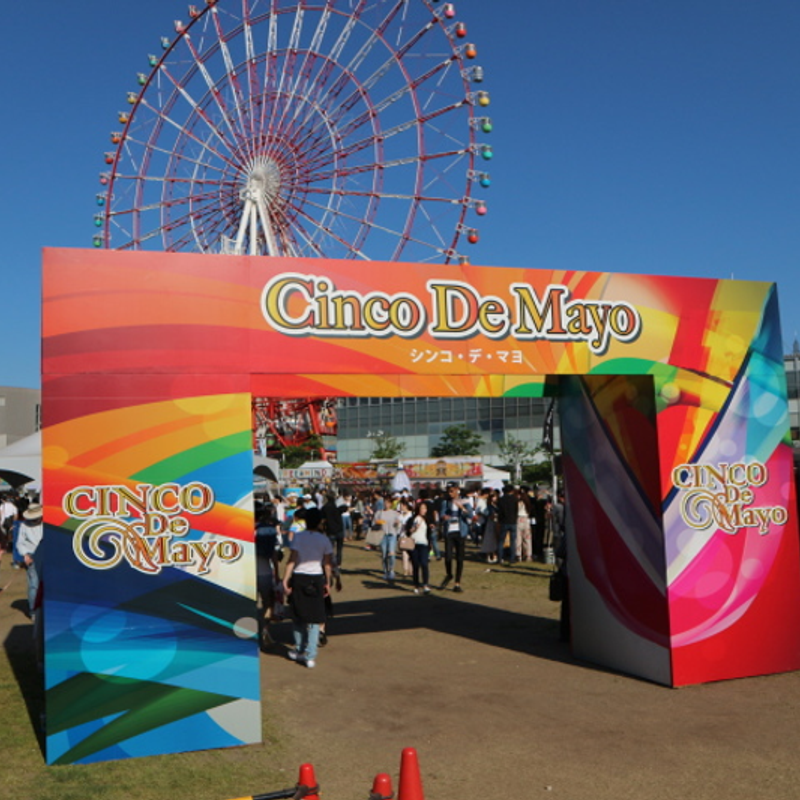 You've got to love the brute simplicity behind the naming of a festival based solely on the date it takes place. Such is the case with Mexican shindig, Cinco de Mayo -- 5th of May -- the date when, in 1862, an outnumbered, outgunned Mexican army managed to school their French counterparts in the art of the armed conflict during the Battle of Puebla, a city in central Mexico.
With such a streamline moniker, Cinco de Mayo has perhaps been able to lend itself an air of flexibility, or adaptability, that has seen this celebration break beyond its borders (including as far as Japan) to assume a scale that is grander overseas than it is in its place of origin, no more so than in the United States where the 5th of May has become more synonymous with celebrations of U.S. - Mexico cultural relations rather than a David v Goliath style gritty triumph. Although in the case of the latter theme of celebrations, similar comparisons could likely be made.
One could argue the case then, that Cinco de Mayo celebrations in Japan (more specifically Tokyo) have come to these shores via the U.S. rather than directly from Mexico herself. Supporting the argument are stats regarding the number of Mexican expats resident in Japan, which stood at 2,393 as of June 2016 (source: Ministry of Foreign Affairs of Japan).
Compare this with the nearly 700,000 Chinese expats and the over 50,000 U.S. expats resident in Japan in the same year.
It must say something though about the strength, richness, and entertainment value of Mexican culture, and the spirit of its residents in Japan, that Cinco de Mayo has been celebrated in Tokyo annually since 2013 when the event kicked off in Tokyo's Yoyogi Park. And while Cinco de Mayo proceedings assume a more sombre, military air in its native Mexico, here in Tokyo, the 5th of May really is a celebration.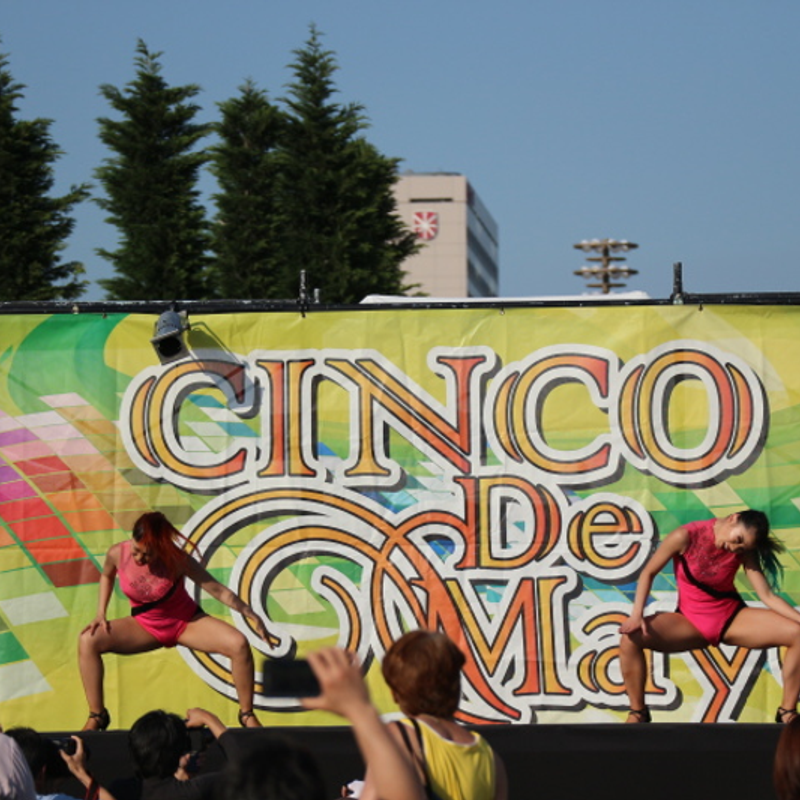 In recent years, Cinco de Mayo in Tokyo has been held in the distinctly un-Mexican surrounds of teched-up, futuristic Odaiba, down by the waters of Tokyo Bay in the area's Yume no Hiroba.
Whatever the surrounds though, Odaiba provides plenty of space for festival organizers, the Cinco de Mayo Japan Steering Committee, to spread things out. A large stage is set up to host a number of dance and cultural performances, and fronts a nice swathe of grass where festival goers can spread out with their mates and their drinks.
Dotted around the Cinco de Mayo site are a number of vendors selling food, booze and trinkets (Mexican wrestling masks, of course) that, like the festival itself, push the boundaries of "Mexico" to bring visitors tastes and flavors from across the Latin Americas, the Caribbean and beyond, making this one of the more international of parties held in the Japan capital.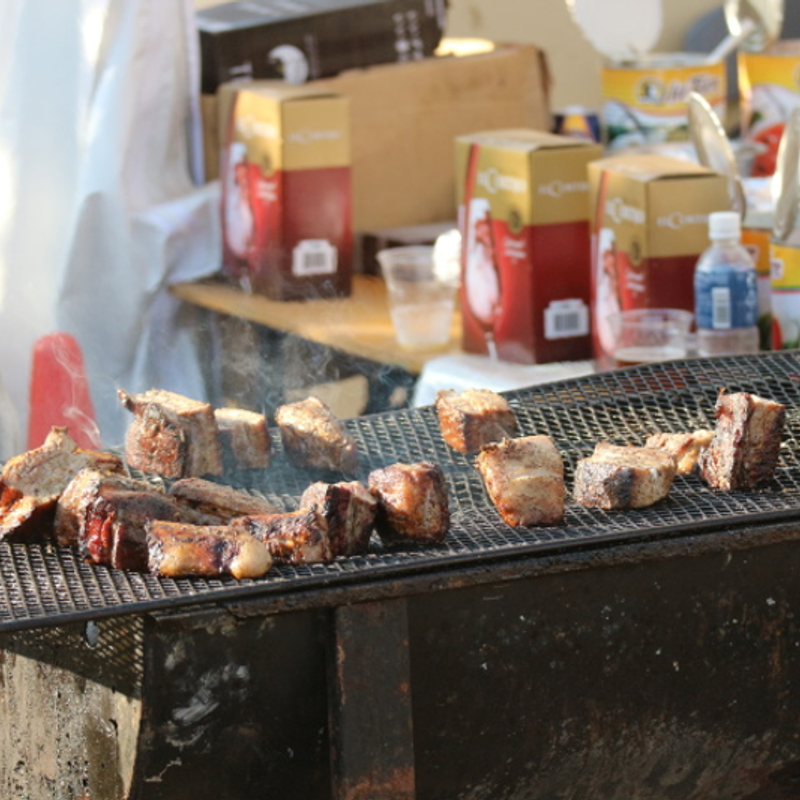 Where Cinco de Mayo Tokyo arguably plays its greatest charm card is in its ability to get hips swinging and inhibitions delightfully discarded to the sounds of salsa, samba, and other Latin American musical stylings. Perhaps it's all the Jose Cuervo! (Expect the tequila brand to have a heavy presence at the festival.)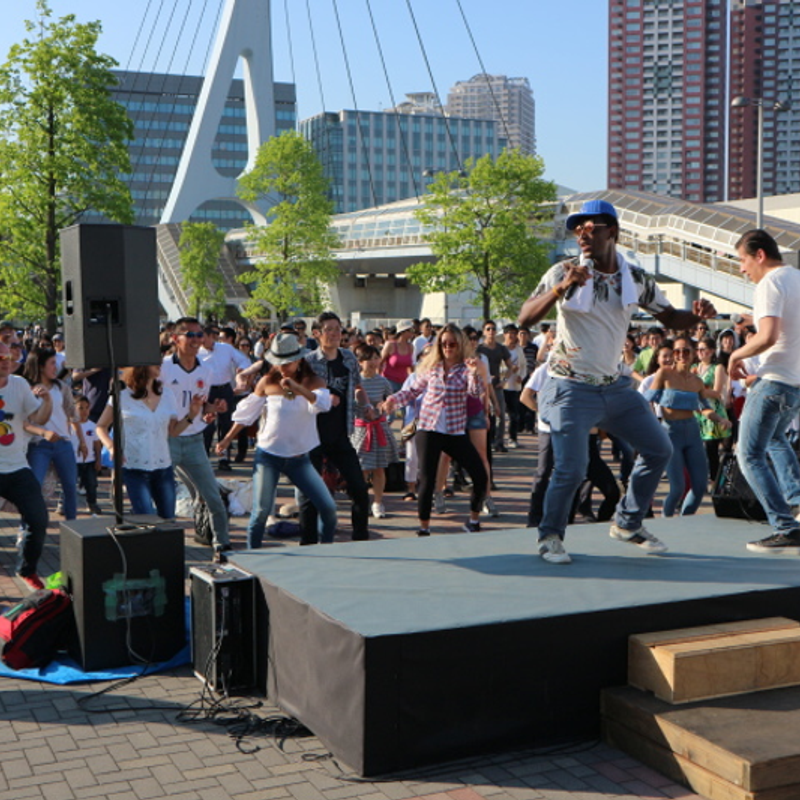 *Note: Going back the bit about Cinco de Mayo being adaptable, unless the 5th of May happens to be a Saturday or Sunday, it's unlikely that Cinco de Mayo in Tokyo will actually take place on the 5th of May.
Cinco de Mayo Tokyo 2018
Entertainment listings for Cinco de Mayo Tokyo 2018 cover two stages (Main Stage and Second Stage) kicking off from 10:30 on the latter with programs running until around 19:30 on the former. Those who like to get more involved in proceedings should look out for the "Zumba Lesson by Alejandra Blanco" on the Saturday (May 12).
Vendors at this, the 6th edition of the event, include an "American Bar & Grill" courtesy of the Tokyo American Club, as well as burritos, paella, Brazilian BBQ, and the delightfully sounding, "Meat, Smoke & Fire."
What
Cinco de Mayo Tokyo 2018 (シンコデマヨ)
When
May 12 & May 13, 2018
Hours
10:00 - 21:00 both days

Where
Yume no Hiroba, Odaiba, Tokyo
Nearest stations

Tokyo Teleport (Rinkai Line),

Aomi (Yurikamome Line)

Web
http://www.cincodemayo.jp/en/index.html
Map:
Further reading:
Japan celebrates Cinco de Mayo in Odaiba
Ever been to Cinco de Mayo in Tokyo? Heading there in 2018? Let us know in the comments.
See us on …
Twitter and Facebook: @citycostjapan
Instagram: @city_cost_japan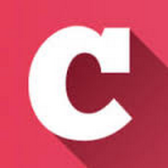 A Q&A and blogging community about life in Japan (plus a load of life-in-Japan stats!). Get your questions answered, share your experience! | Inquiry -> KyodoNewsDigital International Media | Tokyo, Japan | +81 3 6252 6402
---