Jun 27, 2017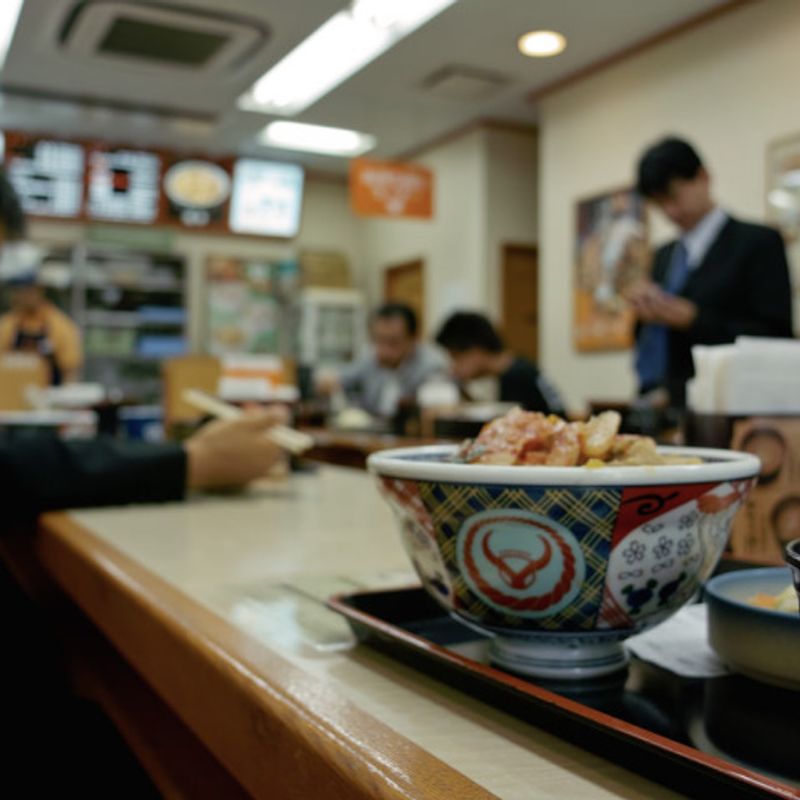 This expat's lunch-break-from-work McDonald's throbs on a daily basis with office workers looking to down a fast lunch. This despite the fast food chain having had its fair share of scandals in recent years here in Japan. The point being that fast food thrives in this country. And this should come as no surprise. Fast food was designed for Japan, a nation whose populace is constantly pressed for time. So it is then, that all the soggy meat between soggy bun specialists have established a base of operations over here. Ever the proud nation when it comes to food, Japan has countenanced these Western chains with its own interpretations of what constitutes a burger, fries and coke. If these aren't enough, there are those fast food joints in Japan that have added their own glossy sheen to classic Japanese staples. In short, one is never far away from fast food in Japan. So it is then, that in our own tribute to the oft asked price-comparison, "How much is a Big Mac in (insert country here)?", we add our answer on behalf of Japan and throw in a whole bunch of classic dishes from some of Japan's most popular fast food restaurants.
Rather than detail entire menus we've taken what we believe to be the "classic" item on offer for each fast food chain. Sizes are "regular" or "medium" unless stated otherwise. Where sets are available we've detailed as such. Where sets are not available we've detailed some of the costs for side dishes (typically concentrating on coke and fries). Most of the cost information here has been garnered from homepages. We can't be sure that these prices are standardised nationwide. It maybe that franchise operations in Japan are afforded a certain degree of autonomy thus resulting in price variations. Either way, we believe that, at the very least, the cost information below will serve a reasonable guide to the cost of fast food in Japan. Prices are in Japanese Yen.
Anyway, let's get eating
Western Fast Food Chains in Japan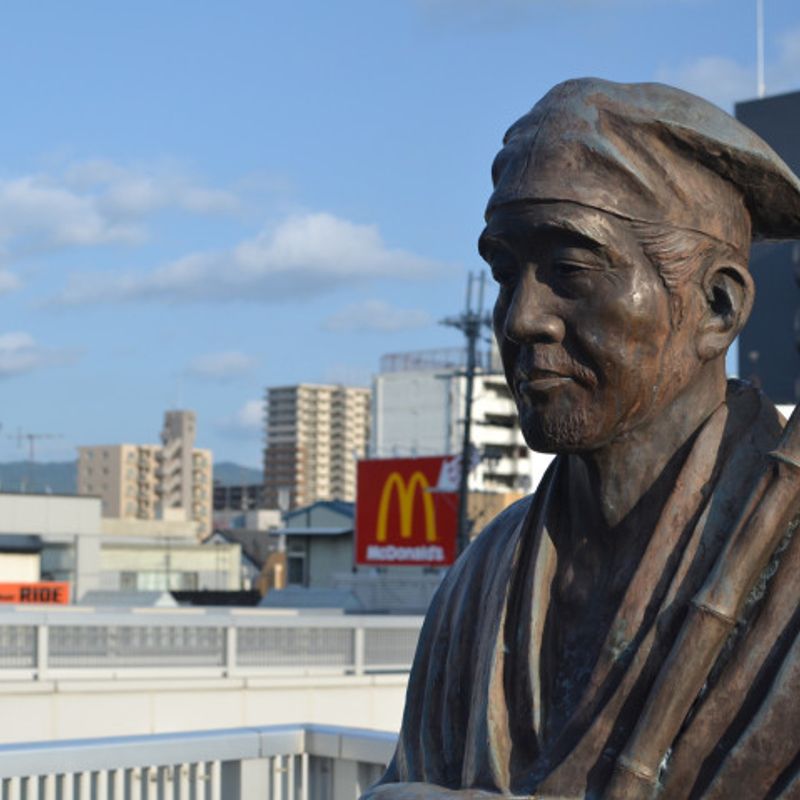 They're all here - McDonald's, Burger King, KFC, Lotteria (although this comes from South Korea), Taco Bell, Shake Shack … Wendy's!
Certainly McDonald's and KFC are an ever present and very popular in Japan. Fans of Burger King will have to really keep eyes peeled or do some planning. Taco Bell, at the time of writing only has franchises in Tokyo. As for Wendy's, in 2015 they teamed up with Japanese fast food chain First Kitchen to become Wendy's Fist Kitchen, so I'm no longer sure which sub-heading they fall under. Shake Shack are fairly recent movers and, err, shakers on the Japan fast food scene. At the time of writing there were three branches in Japan, all in Tokyo. We detail how much some of classics at these fast food chains cost here in Japan.
Fast food chain
Classic item / Price
Set menu / Price
Side items / Price
McDonald's
Big Mac / 380
Medium set / 680

Fries / (S) 150, (M) 270, (L) 320

Coca Cola / (S) 100, (M) 220, (L) 250

Burger King
Whopper / 490
Medium potato set / 880

Fries / (S) 100, (M) 280, (L) 330

Coca Cola / (S) 190, (M) 240, (L) 290

KFC

Twister / 340

Chicken Nugget (5 piece) / 400

Original Chicken Box / 990

Twister set / 640

Fries (curvy) / (S) 250

Fries (curvy) / (R) 390

Pepsi Cola / (S) 200, (M) 240, (L) 280

Lotteria
Cheese Burger / 240
Set / 630

Fries / (S) 180, (M) 280, (L) 310

Pepsi NEX / (S) 120, (M), 250, (L) 300

Shake Shack

Shack Burger (single) / 680

Shack Burger (double) / 980




Coke (S) / 230

Coke (R) / 350

Fries (S) / 280

Fries (R) / 420

Taco Bell

Two Tacos / 320

Fajita Burrito / 500

Side & Drink Set / 790

Side & Drink Set / 760

Cheesy Fries / 270

Drink bar (inc. Coca Cola) / 220

*NB - Shake Shack prices from Ebisu branch
Japanese "Western Style" Fast Food Chains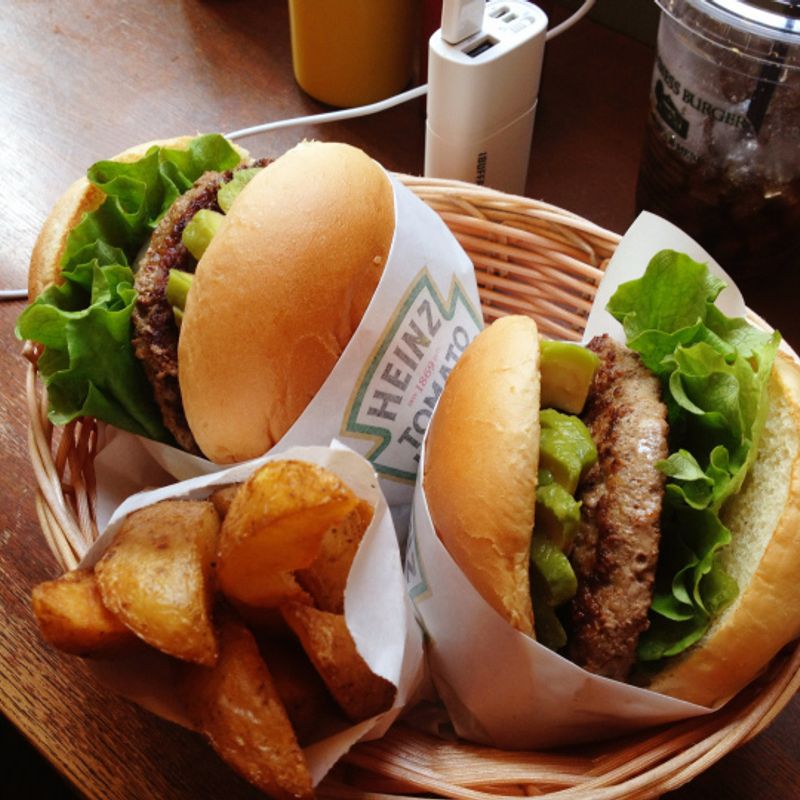 Japan's own "Western style" burger joints and fast food chains bear all the trade craft of their actual Western counterparts. They maintain a pretty ubiquitous presence throughout Japan but it's still likely to be easier to find a McDonald's or a KFC. The two heavy hitters in this food fight are probably Mos Burger and Freshness Burger with First Kitchen (recently teamed up with Wendy's) adding a bit of support rather than significant competition.

| | | |
| --- | --- | --- |
| Classic item / Price | Sides / Price | Drink / Price |
| Mos Burger / 220 | French Fry Potato / (S) 220, (L) 300 | Pepsi Cola / (S) 190, (M) 240, (L) 310 |
Classic item / Price
Sides / Price
Drink / Price

Classic Burger / 450

Freshness Hamburger / 380

Fried Potato / (R) 230, (L) 330
Coca Cola / (S) 190, (T) 240, (G)
| | | | |
| --- | --- | --- | --- |
| Classic item / Price | Set menu / Price | Sides / Price | Drink / Price |
| Wendy's Burger - 490 | Potato set (M) / 880 | Flavor Potato / (M) 280, (L) 330 | Pepsi Cola / (S) 200, (M) 240, (L) 280 |
Japan's original fast food restaurants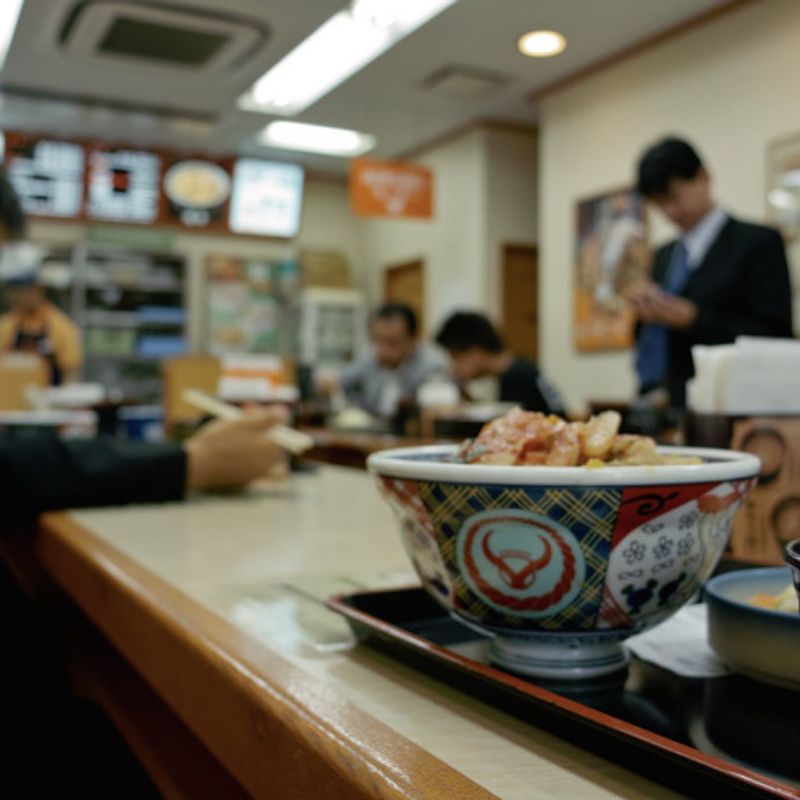 Japan's "home brand" fast food chains typically involve the following dishes ...
Gyudon (牛丼): A bowl if rice topped with sliced beef and onion
Donburi (丼): The generic term for a bowl of rice topped with meat, fish and / or vegetables
Tendon (天丼): A bowl of rice topped with tempura
Other Japanese fast food chains serve curries and various grilled meats. We thought about including ramen on this list as it's certainly fast. However, we've detail pretty extensively how much ramen costs in Japan on an earlier post here on City-Cost. Added to this, we can't help but feel that feelings towards ramen in Japan are more precious and as such attaching the term "fast food" to it might be somewhat demeaning. The same could also be said of sushi - it's simply loved too much to be collated under the umbrella of fast food.
It's these original Japanese fast food chains that are arguably the cheapest way to get bellies filled in Japan. In most cases, these places are centered around counter-style dining with purchases being made at a vending machine that dispenses tickets.
Yoshinoy's mature orange frontage and black / white font is known throughout Japan. It's come along way since its 1899 roots as humble store located in a fish market in Nihombashi, Tokyo. Come to Yoshinoya for gyudon and donburi dishes.
| | |
| --- | --- |
| Classic item | Price |
| Gyudon | 380 |
| Negi / Salt Pork Donburi | 450 |
| Negi / Salt Beef Donburi | 490 |
| Pork Donburi | 330 |
*NB - Negi - spring onion
Dishes at Matsuya are called "gyumeshi" (牛めし) - the "don" in "gyudon" refers to a "bowl", the "meshi" in "gyumeshi" more generally refers to "rice" or even "meal". Whatever, the classic gyumeshi dish at Matsuya comes in a bowl.
| | |
| --- | --- |
| Classic item | Price |
| Gyumeshi | 290 |
| Gyumeshi Extra Meat | 350 |
| Premium Gyumeshi with Egg Sauce Rice Bowl | 550 |
OK, so maybe Sukiya is the leading fast food chain for gyudon in Japan. At least that's what is says in the opening blurb on their homepage. Who knows? Anyway, where McDonald's has the "golden arches" Sukiya had the "red bowl". Sounds a little ominous if you ask me, but actually, Sukiya is rather nice.
| | |
| --- | --- |
| Classic item | Price |
| Gyudon | 350 |
| Gyudon with 3 Cheeses | 490 |
Tenya 天丼てんや (tendon tenya)
Tendon specialists Tenya make a little more effort to look Japanese than their gyudon-based rivals. Dishes here are arguably heavier (given all the deep fried food stuffs around) than those served in the restaurants above. Costs at Tenya are a little higher, too.
| | |
| --- | --- |
| Classic item | Price |
| Tendon (with miso soup) | 500 |
| Set meal (tempura / rice / miso soup / pickles) | 680 |
"... enjoy Japanese meals without breaking the bank!". Sounds right up our street. Branches of Nakau are focused mainly in Tokyo and Osaka. The staples here are donburi among which could be included oyakodon (親子丼) one of the fast food chain's specialities. Oyakodon is a bowl of rice topped with juicy chicken, onion, soy sauce, and lightly cooked eggs.
| | |
| --- | --- |
| Classic item | Price |
| Japanese-Style Beef Rice Bowl (gyudon) | 350 |
| Chicken & Egg Rice Bowl (oyakodon) | 490 |
| Deep-Fried Tofu Udon | 390 |
Welcome to the world of "fast steak". I know what you're thinking, steak is something to be savoured rather than wolfed down between meetings at the office. Well, this expat couldn't agree more. Plus, you need to give steak a bit more time to digest, don't you?
Adding to the fast food confusion, at Pepper Lunch diners have to grill the meat themselves, served as it is, raw, on a blazing hot metal plate. Still, it's good fun and tasty (and Japan has something of a penchant for food served raw that diners then have to heat up themselves). Perhaps the main problem with Pepper Lunch and other restaurants in Japan like it, is that with all the oil flying and spitting around you often come out feeling a little greasy and smelly. Costs at Pepper Lunch are a little higher.
| | |
| --- | --- |
| Classic item | Price |
| Beef Pepper Rice | 680 |
| Service Steak | 700 |
CoCo Ichibanya / CoCo 壱番屋 (full name Curry House CoCo Ichibanya - often truncated to CoCo Ichi)
The term "curry house" might conjure up images of post-beer popadoms and biryanis, but that's not really what you're going to get from CoCo Ichi, despite the name. Here the curry served is very Japanese, i.e. it's like stew only a little bit spicy. Not that there is anything wrong with this, we just wouldn't want the Japan layman to feel mislead. So, expect this curry / stew hybrid to come served over rice, deep-fried pork cutlets, burgers, sausages and more.
| | |
| --- | --- |
| Classic item | Price |
| Pork Curry | 463 |
| Beef Curry | 597 |
| Curry with pork cutlet | 753 |
Who's serving the cheapest fast food in Japan?
Given that a solitary burger is unlikely to get bellies filled, it looks like the gyudon joints in Japan are the cheapest source of fast food, with little to distinguish the brands in terms of price. In terms of how much a burger costs in Japan, it would seem to be a toss up between McDonald's, Mos Burger, and Lotteria for the cheapest options.
Of course, we've restricted ourselves to fast food CHAINS in Japan, but food of this nature isn't restricted to the establishments listed above. Options for a quick bite are myriad in Japan. Whether or not independent operators will offer cheaper or more expensive prices to those listed here is, well, probably a case of both.
What are your favorite fast food chains in Japan? Let us know how much they cost, best items on the menu, seasonal specials to look for and any other tips or hacks you might have.
Further reading about the cost of living in Japan ...
How much does milk and dairy cost in Japan?
How much does sushi in Japan cost?
How much does fruit cost in Japan?
See us on ...
Twitter: @City_Cost_Japan
Facebook: @citycostjapan
Images:
Top and Bottom: mizoguchi.coji Flickr License
Second from top: Travis Sanders Flickr License
Third from top: Karl Baron Flickr License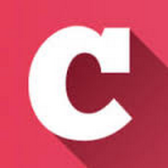 A Q&A and blogging community about life in Japan (plus a load of life-in-Japan stats!). Get your questions answered, share your experience! | Inquiry -> KyodoNewsDigital International Media | Tokyo, Japan | +81 3 6252 6402
---