May 17, 2017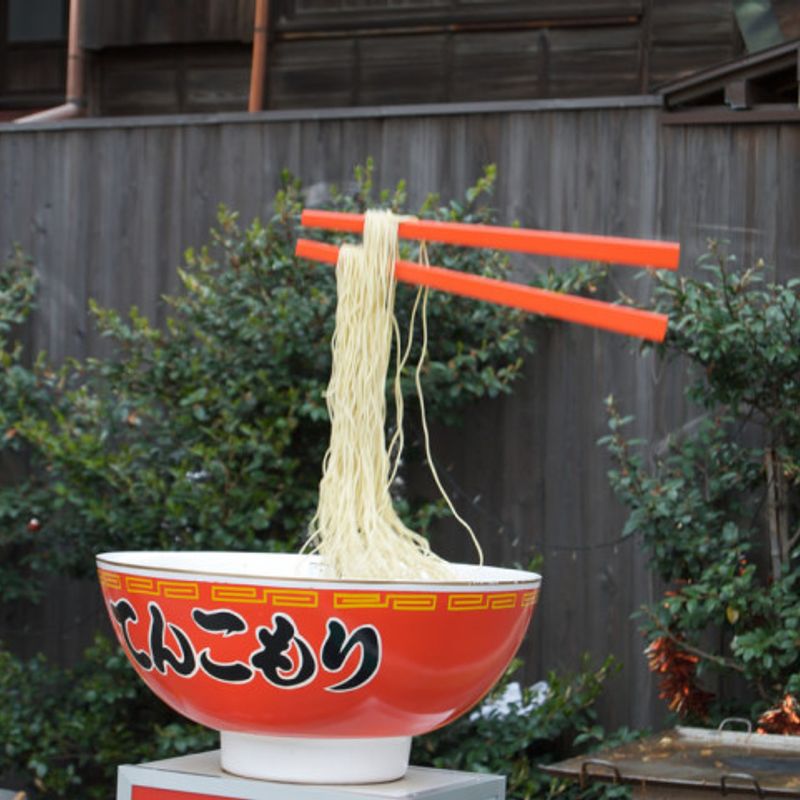 When Tokyo ramen shop Tsuta opened its doors for a regular day's business on Thursday December 3, 2015 it did so as the only ramen shop in the world to have been awarded a Michelin star. The Sugamo eatery may have also been able to lay claim to being the cheapest restaurant to boast of the coveted star, with dishes in the 1,000 - 1,500 yen range. Since then Tokyo has seen another of its ramen joints bestarred by Michelin; Nakiryu / 鳴龍 in Toshima-ku which was awarded its star for 2017. How much does the ramen cost here? Basic dishes at Nakiryu sell for 800 - 1,000 yen. 'Trumped!', as they say.
To those who have never spent any time in Japan, it might be hard to convey just how feverish the appetite for ramen is over here (although the Michelin stars may go some way to explain). After sushi, it's probably the nation's favorite. Ramen shops / restaurants (Is there a difference?) are ever-present in Japan like convenience stores, vending machines, and old people, and ramen in Japan is ranked with a similar frequency to the 'billboard' charts. Unlike sushi however, a food appropriate for just about any occasion in Japan, ramen is less flexible. Tsuta and Nakiryu may have their name in lights, but they are still ramen joints; typically pint-sized spaces, counter-based, and with little care for aesthetics and mood. Even if you're with other people, the ramen experience in Japan is a solo one. It's also a quick one. In Japan, bowls of ramen are wolfed down with all the sophistication and care for etiquette of someone who hasn't eaten for a very long time.
Interestingly, despite the popularity of ramen in Japan and the sheer number of places to eat it, the dish is still saddled with a reputation for greasy, working-class, male-dominated establishments. Reflecting this is The Ramen Girls Festival held annually in Yokohama. While the annual slurp fest is open to all, the purpose of the event is to promote ramen culture among women and give them the confidence to go out and eat ramen solo.
In this piece we attempt to break down how much ramen costs in Japan, by looking at the following ramen resources:
Supermarket Ramen
Convenience Store Ramen
Convenience Store Ramen
Chainstore Ramen
Family-restaurant Ramen
Festival Ramen
Luxury Ramen
Supermarket Ramen










The cost of ramen from supermarkets in Japan is going to vary depending on the clout of the supermarket's 'brand value'. The ramen might be the same, but the price might be higher because you're buying it from the Japanese equivalent of, say, Harrods! The following prices were taken from this expat's local supermarket (a cheapish, fairly well-know chain).
A five pack of ramen noodles with sachets of flavoring
| | |
| --- | --- |
| home brand | ~ 190 yen |
| posher brands | up to 400 yen |
Two pack of ramen noodles (straight like spaghetti) and sachet of flavoring - 100 yen
*NB - The above are just noodles and flavoring. You need to add your own toppings of meat and vegetables.
| | |
| --- | --- |
| Cup Noodles (standard 87 g size) | 130 yen |
| Mini Cup Noodles (36 g) | 105 yen |
| Homebrand 'cup noodle' replicas | 80 yen |
Instant ramen
| | |
| --- | --- |
| posh brands | ~ 200 yen |
| cheapies | ~ 100 - 120 yen |
Convenience Store Ramen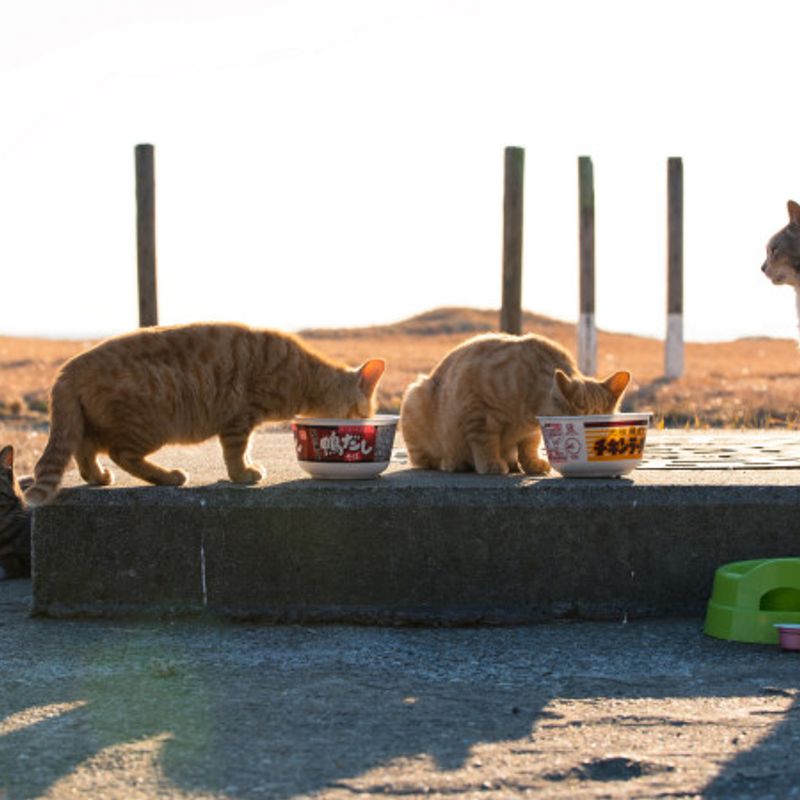 They're clever, aren't they, convenience stores? They know full well that there are plenty of knackered office workers in Japan who haven't prepared anything for dinner and who can't be bothered to face the crowds and decision-making at the local supermarket. So it is then, that the cost of ramen from a convenience store in Japan is a little higher. The prices below were taken from this expat's local Lawson.
| | |
| --- | --- |
| Cup Noodles (36 g) | 170 yen |
| instant ramen | 200 - 250 yen |
| home brand (fresh ramen with 'fresh' meats and vegetables) | 450 - 500 yen |
Convenience stores will add the boiling water to your instant ramen if you ask them, and increasingly, they have counters at which one can slurp.
Cheap Ramen Shop Ramen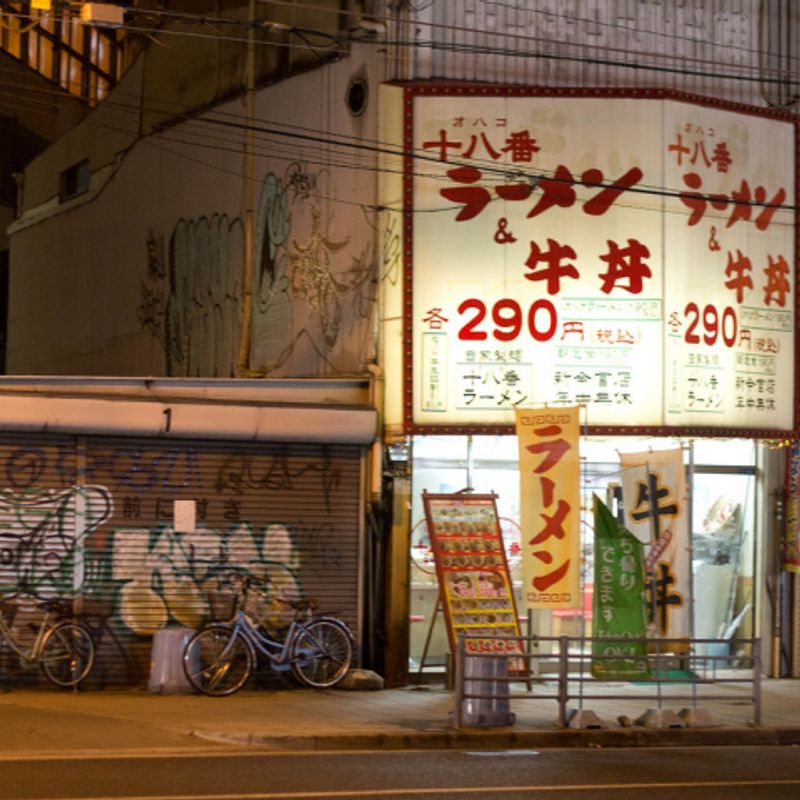 All ramen is cheap really, that's one of the dishes fundamental attractions, but still, "How much is cheap ramen in Japan?". If you ask the locals the general consensus seems to be in the 300 - 600 yen range. Perhaps for the ramen connoisseur this is really where the best ramen is. The heart and soul as we might say, or indeed, 'soul food' as is oft used in Japan.
It's also at this kind of level that we find establishments responsible for the lingering masculine reputation surrounding ramen in Japan that lead to the birth of The Ramen Girls Festival. Some places will look all earthy, rich and local, others drab, greasy, and about as appealing as a wet Monday morning. Still, for the visitor to Japan who cares about this sort of thing, if you want to say you've 'eaten ramen in Japan', these are the kind of places you'll probably love. It's also at this kind of cost level that you'll find the 立食い / tachigui places; standing room only joints aimed at getting people in and out as quickly as possible (as if the process of eating ramen could be made any quicker).
Ramen is typically sold in its base form with the options of toppings and the replenishment of your noodles. Expect toppings to cost 50 -100 yen a pop.
Chainstore Ramen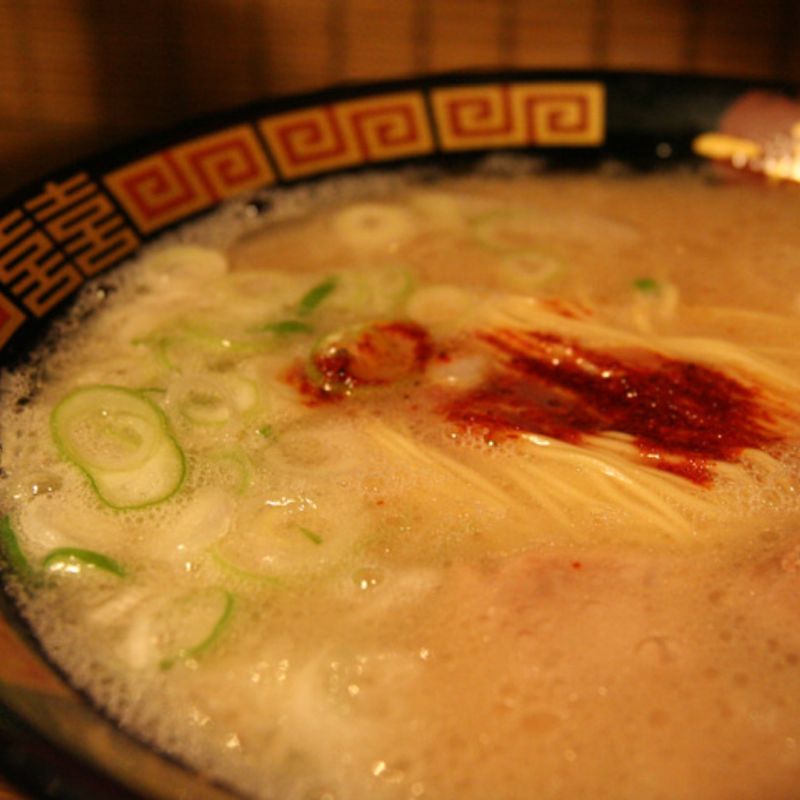 Where to start here? There are a great many ramen chain operations in Japan. Perhaps the most visible among foreign visitors to, and residents of, Japan would be tonkotsu ramen specialist Ichiran.
A bowl of their signature, err, 'Ramen' (No, that's literally the name of the dish!) costs 720 yen at a branch in central Tokyo we went to recently.
Other popular ramen chains in Japan and their costs …
| | | |
| --- | --- | --- |
| Kurumaya Ramen (くるまやらーめん) | 640 - 1,230 yen | Web |
| Ramen Kagetsu Arashi (らあめん花月嵐) | around 700 yen | Web |
| Sugakiya | 300 - 500 yen | Web |
| Kourakuen (幸楽苑) | 400 - 600 yen | Web |
| Ramen Hidakaya (日高屋) | 400 - 600 yen | Web |
Sometimes searching for chain-restaurant-ramen costs on a store's homepage can be fruitless. A bit like McDonald's, some of them don't list their prices. This is likely because they change according to region and degree of autonomy afforded to a branch / franchise manager. Consider the prices listed above as a rough guide.
Family-restaurant Ramen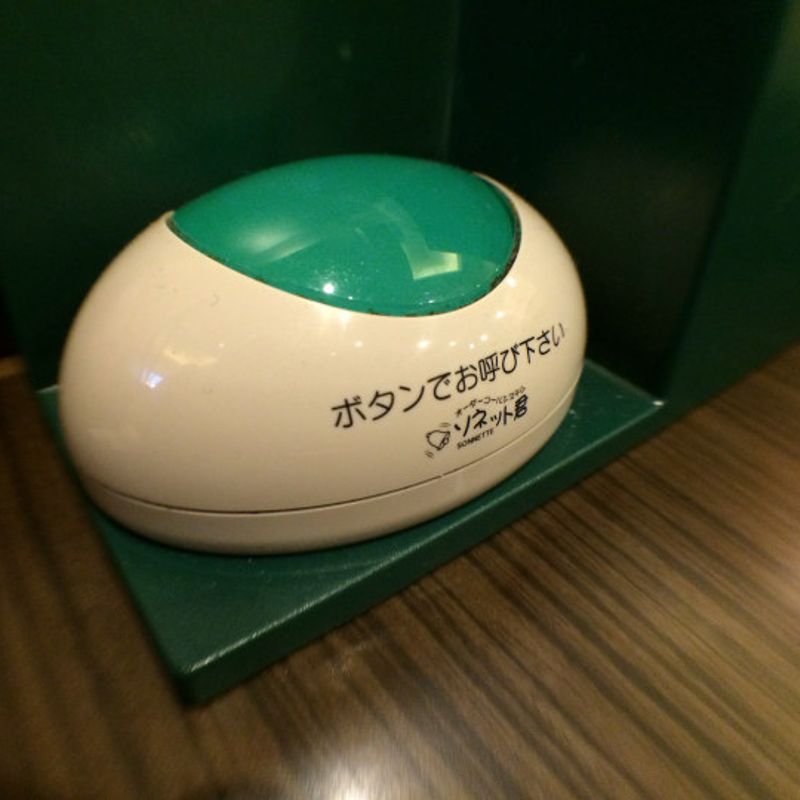 Eating ramen in Japan's family restaurants is probably considered an act of sacrilege among serious ramen eaters. Beside which, many family restaurant menus offer slim pickings when it comes to ramen. Still, there are some options.
| | | |
| --- | --- | --- |
| Denny's | Shōyu Ramen Set (with rice and fried chicken) | 970 yen (inc. tax) |
| Gusto | Tanmen bowl (Tanmen is ramen of a sort) | 699 yen (before tax) |
| jonathan's | Tanmen bowl | 799 yen (before tax) |
| Bamiyan | Lots of ramen dishes to choose from | 500 - 800 yen (before tax) |
Festival Ramen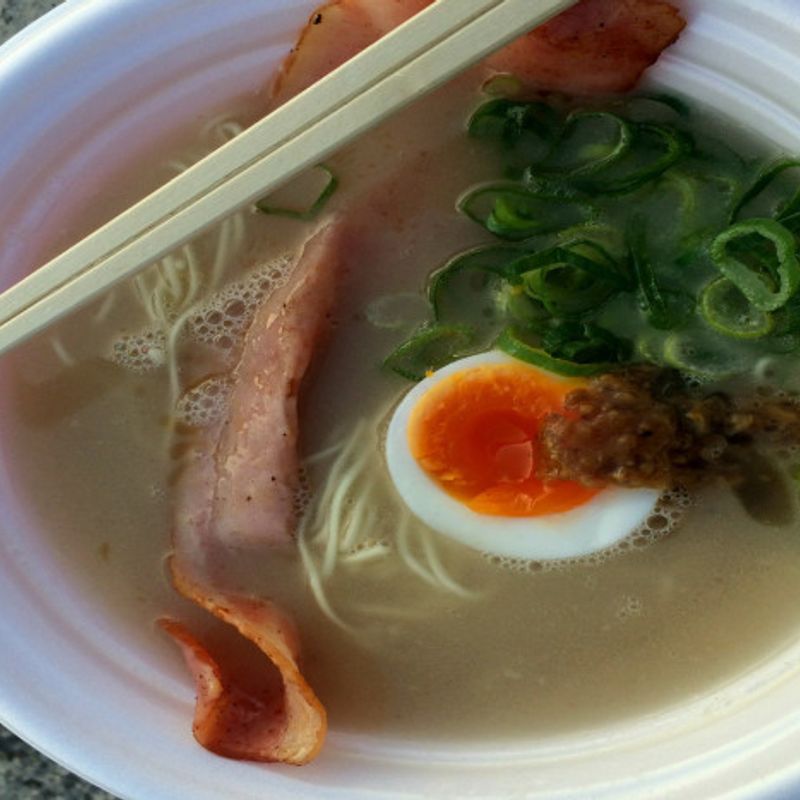 Festivals dedicated to ramen take place up and down the country. As with many of Japan's food-based festivals, individual dishes are often paid for in tickets which sell at a fixed price. In some cases it's a one ticket = one dish situation.

We mentioned above The Ramen Girls Festival. At their bash for 2017 dishes were selling at 900 yen. It should be noted that when we visited in 2016, the dishes were significantly smaller than those which are typically served in a regular ramen joint.
Dishes at the much celebrated The Tokyo Ramen Show go for 850 yen. The Tokyo Ramen Show is held annually around late October / early November. Tickets at the same show in Sapporo (The Sapporo Ramen Show) sell for 800 yen.
Expect similar prices at the Machida Ramen Festival (Tokyo), the Ramen Matsuri in Nagoya and Ramen Expo (Osaka).
Luxury Ramen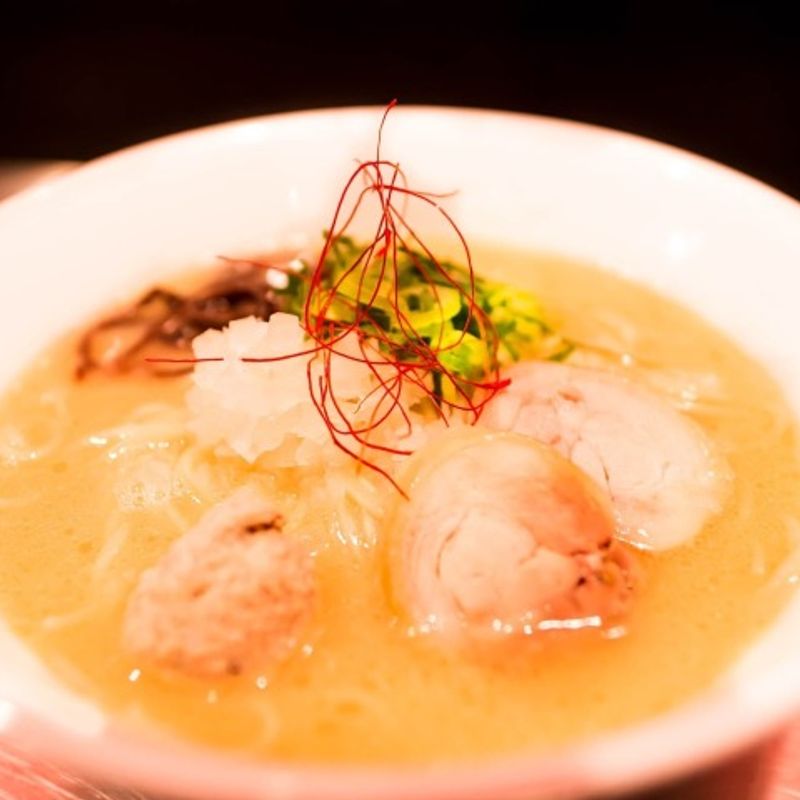 The concept of luxury ramen has yet to really take off in Japan (or maybe anywhere for that matter), the adjective / noun combo just don't really match. Ramen isn't luxury. That being said, for most people in Japan, once you get beyond 1,000 yen you're into a slower-eating, conversational, enjoying-the-atmosphere kind of ramen restaurant territory.
A restaurant that often pops up in expensive / luxury ramen (高級ラーメン / koukyu ramen) searches is Suzuran in Ebisu, Tokyo, whose Seafood Wanton Ramen is said to push towards the 2,000 yen mark.
To be honest, when we get to silly ramen costs these can be put down to a single exotic ingredient being added to an otherwise nice bowl of ramen. A classic case in point might be found at Chinese Restaurant TOHRYU. This Tokyo Chinese restaurant located just west of the Imperial Palace has a noodle dish the headline ingredient of which is shark fin. The dish is listed on the menu as 9,000 yen. However, as far as we can understand the Japanese, it looks like it might be soba noodles rather than ramen. Test your Japanese here.
Do you consider yourself a ramen connoisseur? Got any shop recommendations? Have your own answer to the question, "How much does ramen in Japan cost?". Let us know in the comments.
For more content like this ...
How Much Does Sushi in Japan Cost?
See us on ...
Twitter: @City_Cost_Japan
Facebook: @citycostjapan
Images:
(Convenience store Ramen): torne (where's my lens cap?) Flickr License
(Cheap Ramen Shop Ramen): CrunchyLens Flickr License
(Chainstore Ramen): skyseeker Flickr License
(Family Restaurant Ramen): Karl Baron Flickr License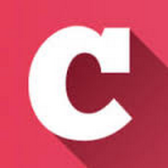 A Q&A and blogging community about life in Japan (plus a load of life-in-Japan stats!). Get your questions answered, share your experience! | Inquiry -> KyodoNewsDigital International Media | Tokyo, Japan | +81 3 6252 6402
---