Nov 25, 2017
Christmas in Japan sometimes takes on a German feel with German-influenced Christmas markets popping up throughout the nation. Here we get festive at the Christmas markets in Tokyo and around the Kanto area.
Christmas comes early Japan. As soon as the Halloween cosplay costumes are folded and filed away for next year outcomes Christmas for its annual commercial airing. And make no mistake, Christmas in Japan is a very commercial affair (not that conspicuous consumption doesn't play a large role in other nations around the world).
While Japan's winter illuminations blur the boundaries between Christmas, New Year, and even Valentine's Day, the nation's yuletide spirit, such as it is, is perhaps best displayed in its fetish for the German Christmas market. In the interests of honesty, we've never been to a German Christmas market … in Germany. We have been to a number of the markets that pop up in and around Tokyo, where the Christmas spirit seems mostly to be fuelled by mulled wine. As well it might be, if nothing else but to fend off the cold.
It occurs to us though, that Tokyo does a sterling job at the Christmas market. Maybe this is down to the absence of home and family during this most home and family oriented of seasons (for many). Whatever, a visit to a Christmas market is a fine way to spend a winter evening, supping on the mulled wine, snuggling up with a date (couples rule Christmas in Japan), and perusing the all those hand-crafted toys that surely no one is buying, but they look like props from Santa Claus The Movie, so it's all good.
As we reel off a list of (German) Christmas Markets in Tokyo and around Kanto, it's worth noting that although Christmas starts early in Japan, it also finishes early. Don't expect there to be any Christmas markets left once the clock strikes one minute past midnight after December 25th.
Roppongi Hills Christmas Market
Something of a staple on the Tokyo Christmas Market scene, organizers of the Roppongi Hills German Christmas Market make the strange boast of being one of the oldest established Christmas markets in Japan, despite 2017 being only its eleventh outing.
Brand value has always been a feature of the Roppongi Hills experience so it is that the market here makes its second boast of offering up decorative items from German maker Käthe Wohlfahrt (No, we had to look them up, too). It's not such an idle boast though, a branch of Käthe Wohlfahrt is located in Rothenburg ob der Tauber, one of those impossibly picture-postcard German towns that is apparently popular with tourists from Japan.
Still, with brand value tends to come authenticity, so expect the mulled wine and sausages at the Roppongi Hills Christmas Market to be the real deal.
All in, there are 11 stalls here, tucked into that snug space between the Joël Robuchon restaurant and posh bits n bobs shop, Estanation. It's a fine location as you can easily sneak indoors when things become chilly, and then there are those stunning views to Tokyo Tower. The Roppongi Hills Christmas Market is a part of the area's Artintelligent Christmas 2017 event.
Roppongi Hills Christmas Market 2017
When: Nov. 25 - Dec. 25
Hours: 11:00 - 21:00 (Fridays, Saturdays and Dec. 24 11:00 - 22:00)
Web: http://www.roppongihills.com.e.nt.hp.transer.com/sp/christmas/2017/
Tokyo Christmas Market (Hibiya Park)
You know you've done a fine job when you've gotten yourselves called "Tokyo Christmas Market" thus reducing all others to use more specific titles. This must mean that Tokyo Christmas Market is the best in all of Tokyo? Or at least where it all started? The former question is open to debate, and in response to the latter, "No, Tokyo Christmas Market started in 2015." Either way, it does have its own website (must be one hell of a spike in traffic come December) and it is slapped up with names like the Embassy of Germany, The German National Tourist Board and Invest in Bavaria, which must point to some kind of authenticity on the "German" aspect at least.
Of course, getting yourselves called Tokyo Christmas Market leaves potential visitors asking, "Can you narrow that down a bit?" Well, it's in Hibiya Park, based around the fountain in the center.
To match such a fine location (and it really is) organizers of Tokyo Christmas Market have assembled a fine looking selection of food and drink providers, most of which sound suitably German, and pretty much all of which are offering beers, wines, sausages, breads and chicken. Expect beers in the 800 - 1,200 yen range, mulled wine in the 600 - 800 yen range. There will be some 23 food/beverage stalls for the 2017 market.
In addition to the food and booze, there will be 11 "stalls" selling the usual German-inspired Christmas trinkets and a stage featuring performances from artists all the way from Germany.
The European-style park setting, the surrounding urban landscape and proximity to the classy illuminations of Marunouchi make Tokyo Christmas Market worthy of serious consideration for any festive schedule in the capital.
Tokyo Christmas Market 2017
When: Dec 15 - 25
Hours: 11:00 - 22:00
Web (Japanese): https://tokyochristmas.net/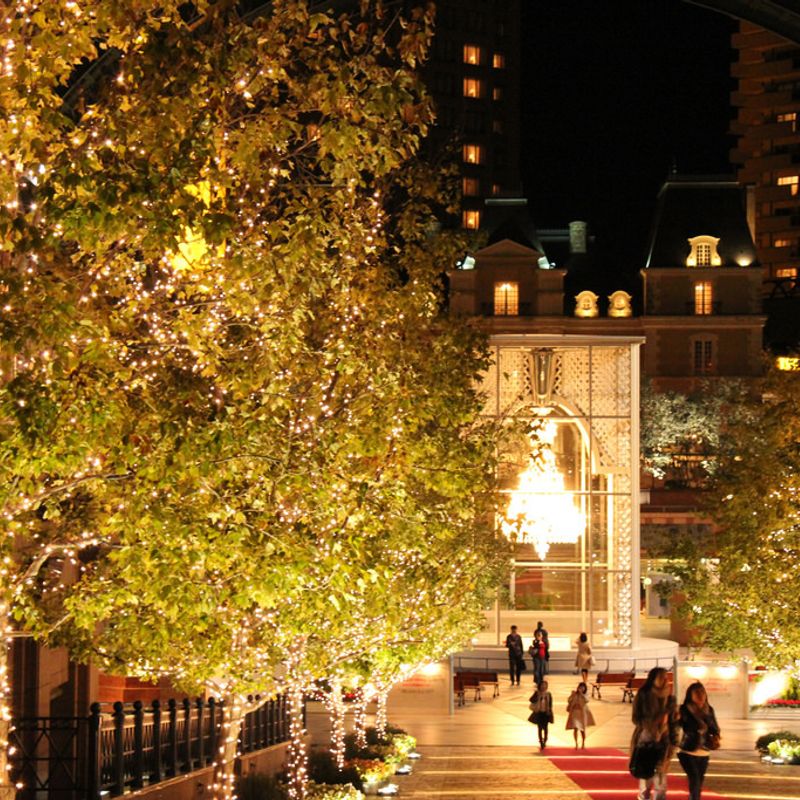 Ebisu Garden Place Christmas Marché
The people behind posh Tokyo shopping experience Ebisu Garden Place are rolling out their Winter Illuminations 2017 and part of the sophisticated merriment will be the Ebisu Garden Place Christmas Marché with the light suggestion that visitors get a cup of the hot stuff in hand as they engage in a good bit of Christmas spending.
Among the market stalls hawking booze, food and zakka, an interesting addition to 2017 looks to be the marionette puppets from "Orangeparfait", giving shoppers the chance to put something a little more unique in the Christmas stockings.
The Christmas Marché will occupy an enviable location at one end of the illuminated trees that line Garden Place's red carpet, leading to the performance stage.
Certainly not the biggest Christmas market in Tokyo but with the other winter attractions of Ebisu Garden Place to hand, plus the sophisticated appeal of the area as a whole, the Ebisu Garden Place Christmas Marché could be a fitting option for the more discerning festive spirit seeker.
Ebisu Garden Place Christmas Marché 2017
When: Nov. 3 - Dec. 25
Hours: 12:00 - 20:00
Web (Japanese): https://gardenplace.jp/special/2017christmas/marche/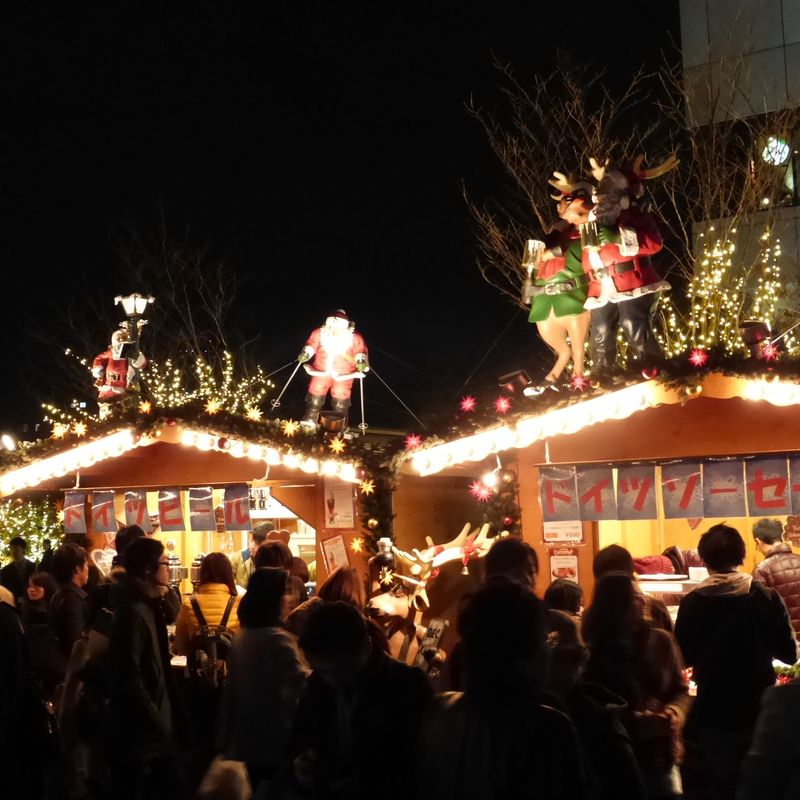 Solamachi Christmas Market
As part of Tokyo Skytree's "Tokyo Skytreetown Dream Christmas 2017" festive extravaganza, a Christmas market will be set up at the base of the world's tallest tower - Solamachi Christmas Market.
It's probably better for the potential visitor to Solamachi Christmas Market to avoid seeing this particular Tokyo Christmas market as a stand alone affair. Much better is to see it as a single part of a greater whole, that includes a kind of illuminated garden, and other illuminated features rounded off by some projection mapping (Will Japan ever tire of projection mapping, we all wonder?). On it's own the market at Solamachi might get drowned out by the feverish atmosphere of illumination gawping that takes place around the foot of Tokyo Skytree during the winter. Plus, on its lofty perch, the market, and other attractions here, can be subject to some stiff winter breezes that will soon test the patience.
Still, this is a Christmas market at the foot of the tallest tower in the world, so that must count for something, even if it is only for a stiff drink before tackling the heights of Skytree's observation decks.
Solamachi Christmas Market 2017
When: Nov. 9 - Dec. 25
Hours: 11:00 - 22:00
Web: http://dreamchristmas2017.jp/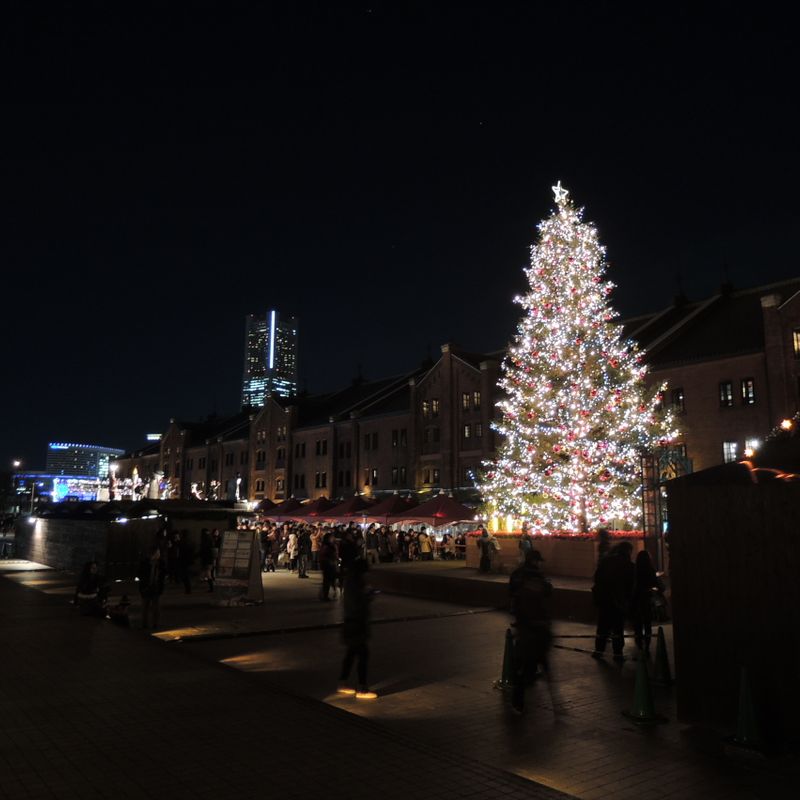 Yokohama Red Brick Warehouse Christmas Market
A fine setting at any time of year, Yokohama's iconic Red Brick Warehouse buildings surely lend themselves to hosting something like a (German) Christmas market.
2017 will see the 8th outing for the Yokohama Red Brick Warehouse Christmas Market which will set up shop (or "hutte" - huts) in the cobblestone space between the two warehouse buildings. This is a popular affair with 2016's market drawing in some 800,000 visitors. For 2017 organizers are going with an image something along the lines of the much celebrated Christmas market in Cologne, with a 12m high Christmas tree forming the market's centerpiece.
16 "hutte" will be serving up the requisite sausages, hot stews, and mulled wine, with a further handful of stall flogging the Christmas merch. In a startling afronte to the usual Dickensian toys and decorations that these markets offer, the Yokohama Red Brick Warehouse Christmas Market will also be selling some limited-edition BE@RBRICKs in celebration of the 15th anniversary of the Red Brick Warehouse.
On selected dates, the Yokohama Red Brick Warehouse Christmas Market will be hosting musical Christmas performances.
The iconic warehouses, the icon Minato Mirai skyline, and Yokohama just being an all-round fantastic city surely make this Christmas market stand out.
Yokohama Red Brick Warehouse Christmas Market 2017
When: Nov. 25 - Dec. 25
Hours: Nov. 25 - Dec. 15: 11:00 - 22:00 / Dec. 16 - 25: 11:00 - 23:00
Web (Japanese): https://www.yokohama-akarenga.jp/christmas2017/index.html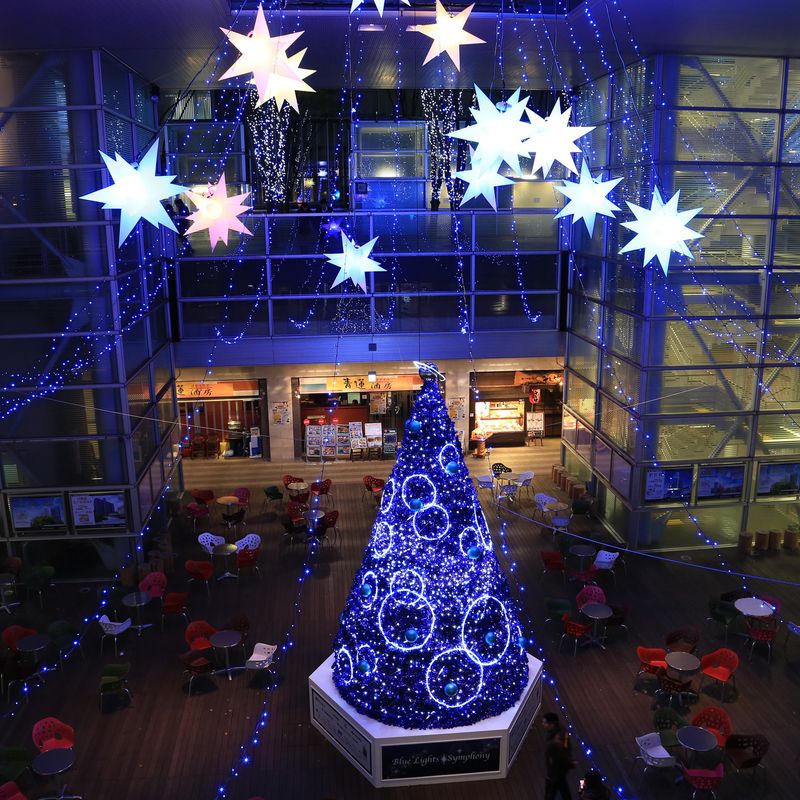 Saitama Shintoshin Keyaki Hiroba Illumination Blue Flower Dreaming Christmas Market
Back for a 5th year as part of the Blue Flower Dreaming winter illuminations at Saitama-Shintoshin comes this Christmas Market on the 2nd floor of the Keyaki Hiroba.
The interesting mix of sellers at this Christmas market include tea sets and assorted finery from Sheffield Antiques, Russian dolls from Yablochko, and place mats, beer mats for the Christmas table from Santa's House (サンタさんのおうち).
The Christmas market at Blue Flower Dreaming has German car-maker Volkswagen among the event sponsors, and it's among the food vendors here that visitors will find the Volkswagen AMPELMANN Cafe serving up some Berlin "soul food" in the form of "currywurst", a fat sausage that comes to the plate steamed, then fried and topped with curry powder and/or a spicy ketchup, served with fries. A spicy version of sausage and chips, as some may call it. Continuing the delightfully mixed themes going on at this Christmas market, DO+UNITY will be bringing the fish and chips, LaNave the smoked turkey and mulled wine, and someone else the paella. An illuminated faux steam engine train ride rounds of the charming market madness.
Blue Flower Dreaming Christmas Market 2017
When: Nov. 25 - Dec. 25
Hours: Weekdays: 15:00 - 20:00 / Sat, Sun, Hols: 11:00 - 21:00
Web (Japanese): https://www.saitama-arena.co.jp/event/illumination2017/market/
Know of any other (German) Christmas markets in Tokyo, or anywhere in Japan for that matter? Help share the Christmas in Japan spirit in the comments below.
Further reading ...
Winter illuminations in Japan 2017 - 2018: The classy ones!
See us on ...
Twitter and Facebook: @citycostjapan
Images:
Roppongi Hills Christmas Market: chibicode Flickr License
Ebisu Garden Place: Yoichiro Uno Flickr License
Yokohama Red Brick Warehouse Christmas Market: Inoue Takuto Flickr License
Saitama Shintoshin: Norio NAKAYAMA Flickr License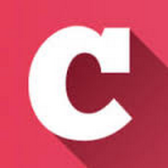 A Q&A and blogging community about life in Japan (plus a load of life-in-Japan stats!). Get your questions answered, share your experience! | Inquiry -> KyodoNewsDigital International Media | Tokyo, Japan | +81 3 6252 6402
---
1 Comment
In Kanto area I visited the Christmas markets in Roppongi, at Skytree and in Yokohama so far and like the one in Yokohama to the most. Planing to go there again this year. Last year we visited the one at Umeda Sky Building in Osaka which was also very nice.