Nov 16, 2017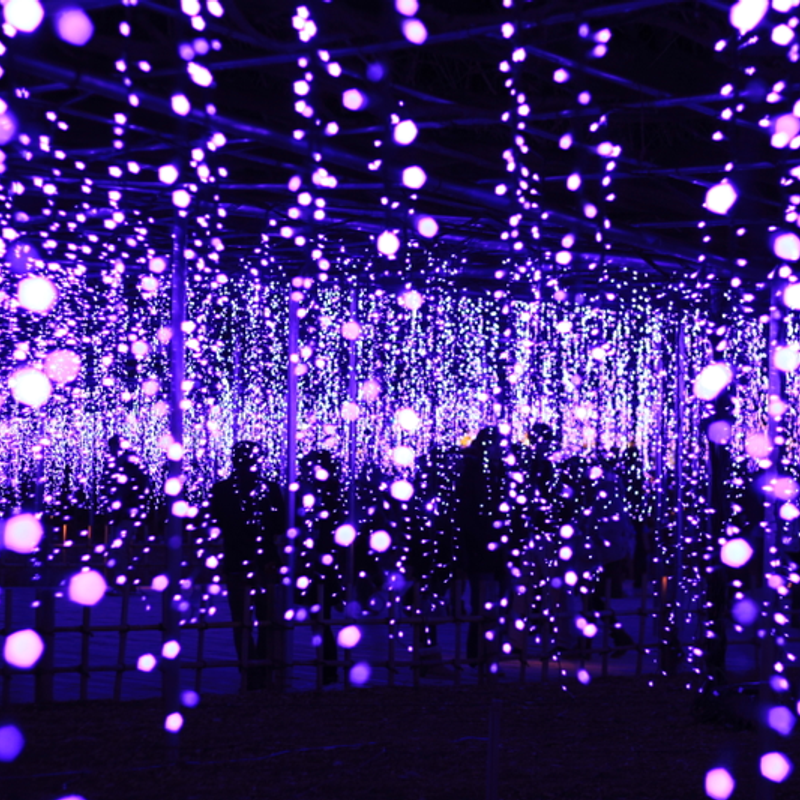 Winter illuminations in Japan are a big deal and can be insanely popular. Of equal insanity can be the jarring combinations of color and imagery where tasteful planning seems to be anathema and a "the more light bulbs we throw at this, the better it will be" mentality reigns. In the cinematic sense of counter programming then, we offer a selection of those winter illuminations in Japan that are graced with a touch of class.

What do we mean by classy illuminations?
In short, those that keep the color schemes warm, rich, and largely consistent, instead of going for a carpet bombing effect of hallucinogenic LEDs. The winter illuminations listed below work in harmony with their setting, be it natural, urban, historic or something else, to create a holistic effect that can be by turns classy, all fuzzy and warm, or, indeed, strangely haunting.
In the interests of clarity as well as class, it's worth pointing out to the layman at least, that winter illuminations in Japan does not mean Christmas, or not exclusively at any rate. Japan's illumination season generally kicks off in November running through to February, March in some cases. While Christmas themes may pop up at some point, they are not the main point (although one shouldn't be surprised to see Santa lingering around these parts right up until Valentine's Day). We have, however, included some illumination events that will feature a Christmas market at some point during the proceedings.
Our list of classy winter illuminations runs from north to south.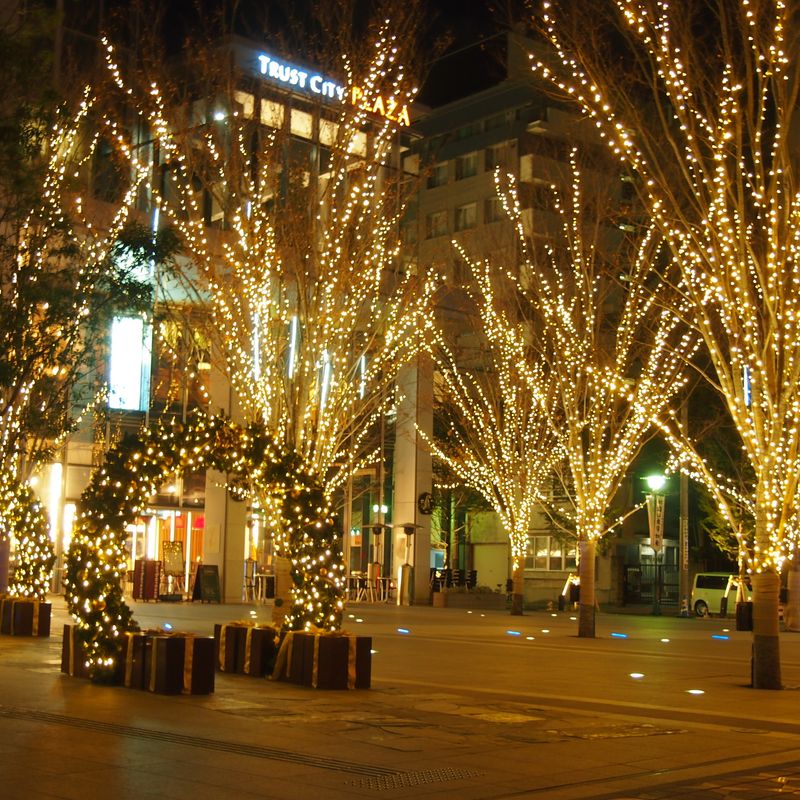 Miyagi
Sendai Pageant of Starlight
You've got to know that a city which lays on one the country's best jazz festivals is going to be well versed in how to be classy, such is the case with Sendai and its Jozenji Street Jazz Festival, usually held in September.
So it is then that Sendai also lays on one of Japan's most celebrated and tastefully lit winter illumination events, the Sendai Pageant of Starlight.
OK, so the name might sound a bit dreamy for those with a more discerning taste in illuminations but there's nothing jarring about the warm glow of these illumination lights. Visitors to the Pageant of Starlight will soon find their frosty bodies melting into the rich, golden hues of the lights that furnish the some 160 zelkova trees lining the aforementioned Jozenji Dori. The numbers are still impressive though, for those that are interested in that kind of detail, - around 600,000 bulbs are employed to illuminate these illuminations. From up on high, when the illuminations are in town, Jozenji Dori emits the kind of rich and inviting glow that one might associate with a Dickensian Christmas eve fire place.
There will be a kind of "lights on" ceremony held on December 8 and on December 23, traditionally the Christmas "date night" in Japan, expect plenty of the locals to be dressed as Santa.
When: Dec 8 - Dec 31, 2017
Web (Japanese): http://www.sendaihikape.jp/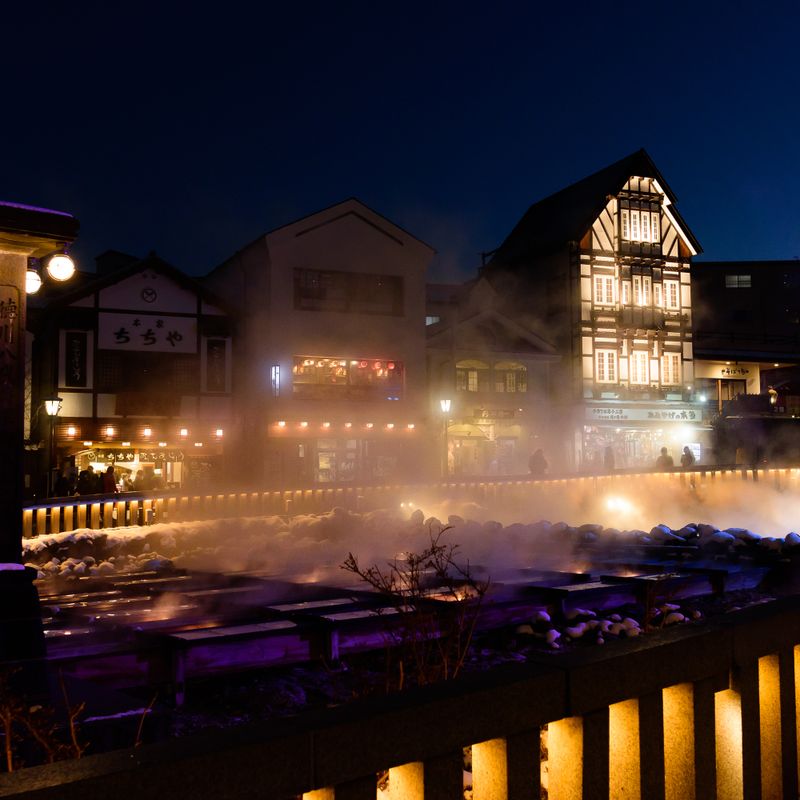 Gunma
Kusatsu Onsen
OK, so there are myriad onsen throughout Japan that could boast, even unintentional, classy illumination experiences. Where one might be able to drag Kusatsu Onsen away from the pack is that it usually appears as one of the "best three" onsen in Japan, and we've been there during some of the illumination events and so are able to vouch for it.
Illuminations in Kusatsu Onsen are threefold; First there are those warm lights from the town's ryokan that offer a gentle glow past the snow and onto the impossibly old-town Japanese streets. These alone are a study in class, and might be enough induce the first-time-weekend-away couple to rush into an ill-thought out marriage agreement. Be warned!
Then there is Kusatsu's famed yubatake. Its "hot-spring field" that is the gravitational center of the town. Surrounded by buildings that are part Bavarian World Heritage Site and part set from an imaginary live-action Ghibli flick this is some romantic stuff on any winter's day, but when you throw in the cold, the fantastical snow and the steam rising from a yubatake illuminated in soft, ethereal colors then you're really onto a winning winter illumination experience.
Dotted throughout the winter months the "Yubatake Candle Light of Dream" sees the steep set of steps that lead the way up to Kusatsu's Kosenji Temple strewn, or rather coated, with lit candles. It's a striking scene and making the night climb up to the temple is well worth the slippery effort to see the lights of Kusatsu glowing down below.
All of this put together makes the Kusatsu "illumination" experience, if we can call it that, a classy one indeed, and it's one that will leave you feeling all giddy and romantic and itching to take a dip in the scolding onsen waters before a ryokan dinner, beer and then bed.
Where the limits of an onsen's winter class might be pushed is in just how damn cold these places can be, and despite their undeniably attractive streets, eateries (outside of ryokan / hotels) are few and far between and tend to shut up shop early doors.
When:
Yubatake Candle Light of Dream: Provisionally Dec 9, 23, Jan 6,7,13, 27, Fe 11, 25
Yubatake Special Illumination: Provisionally March 9 - 12
Web (English available): https://www.kusatsu-onsen.ne.jp/top.php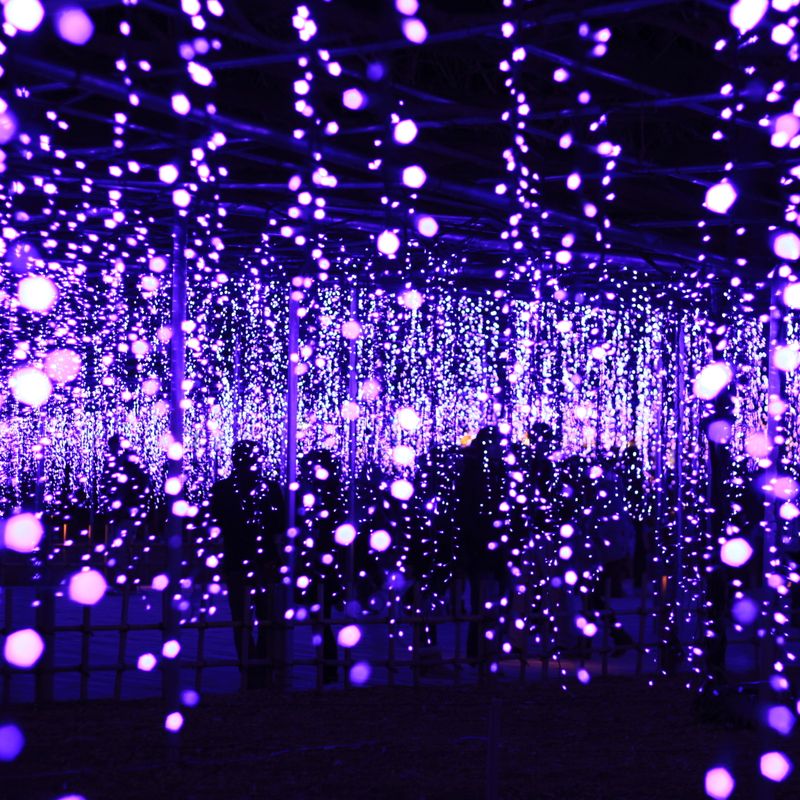 Tochigi
Ashikaga Flower Park
Tochigi Prefecture's Ashikaga Flower Park is celebrated nationwide for its wisteria ("fuji" in Japanese). This is one of the best places in Japan view the flower.
In recent years, Ashikaga Flower Park has clocked onto the fact that the Japanese like illuminations as much as, if not more, than they do flowers. Ashikaga isn't alone in this realization, as well as in its attempts to force a kind of symbiosis between flowers and LEDs as being sort of "electric flowers".
The winter illuminations at Ashikaga Flower Park take place on a massive scale, and to be honest, we're pushing it a bit by putting them in the envelope of "class". Organisers here are certainly guilty of a "the more LEDs we throw at this, the better it will be" mentality.
Where Ashikaga Flower Park earns its place on our list of classy illuminations is in its attempts to recreate the wisteria effect via the medium of lights, where chains of LEDs are hung from the same kind of lattice structures as many of the real wisteria are when they are in bloom. It doesn't really look like wisteria, well, it kind of does, but it's certainly an effect that charms, as well as having the requisite consistency in color. The "dripping" effect is also a hypnotic one, and one that you don't see too often at other illumination events around Japan.
The entirety of the winter illuminations at Ashikaga Flower Park are called, this year at least, "Hikari no Hana no Niwa" (something like "Light Flower Garden" / 光の花の庭) which encompasses three themes spread between October and February.
When: Oct 21, 2017 - Feb 4, 2018 (the "Christmas Fantasy" illuminations run from the end of November to the end of December)
Entrance: Adult 900 yen / Child 500 yen
Web (Japanese): https://www.ashikaga.co.jp/flowerfantasy_special2017/jp/
Tokyo
Marunouchi Illuminations
Tokyo's Marunouchi district has been oozing class for some years now and with the red-brick facade of Tokyo Station complete, the relatively recent addition of the JP Post Kitte complex, and the broad avenue leading from the station to the grounds of the Imperial Palace now largely free of unsightly construction kit, this is a part of the Japan capital capable of quietly taking one's breath any night of the year.
Come winter though, Marunouchi shows the rest of the country how it's done when the trees lining Marunouchi Naka Dori are decked out in what organizers call "champagne gold" lights. Some 930,000 of them in fact, strung up on some 200 trees. Naka Dori is a nice place for a stroll on any day of the year - it's quiet but not dull, classy but without the hectoring pressure of conspicuous consumerism, and showcases town planning that actually seems to have been planned with something long-term in mind. And then they add those lights thus elevating the levels of class to the point where you could film a gushing proposal scene from a Richard Curtis flick.
Away from the warm hues of the "champagne gold" (OK, not such a classy name) Marunouchi's dark corners and silent side streets only serve to enhance the cozy warmth of the area's classy eateries making them even more inviting, and romantic.
The winter illumination and Christmas merriment isn't restricted to Naka Dori. Marunouchi has more to offer but not for one moment does it slip into saccharine Yuletide nausea or hallucinogenic winter illumination madness. Just head over to Kitte to see what a massive Christmas tree looks like when it's done well.
To top things off, organizers of this Tokyo illumination event, now in its 16th year, are using what they call "eco illumination" light bulbs which are demanding of 65% electric power.
To put it succinctly, the Marunouchi winter illuminations, together with their setting, are a study in "illumination" class unmatched anywhere in Japan.
When: Nov 9, 2017 - Feb 18, 2018
Web (Japanese): http://www.marunouchi.com/event/detail/2919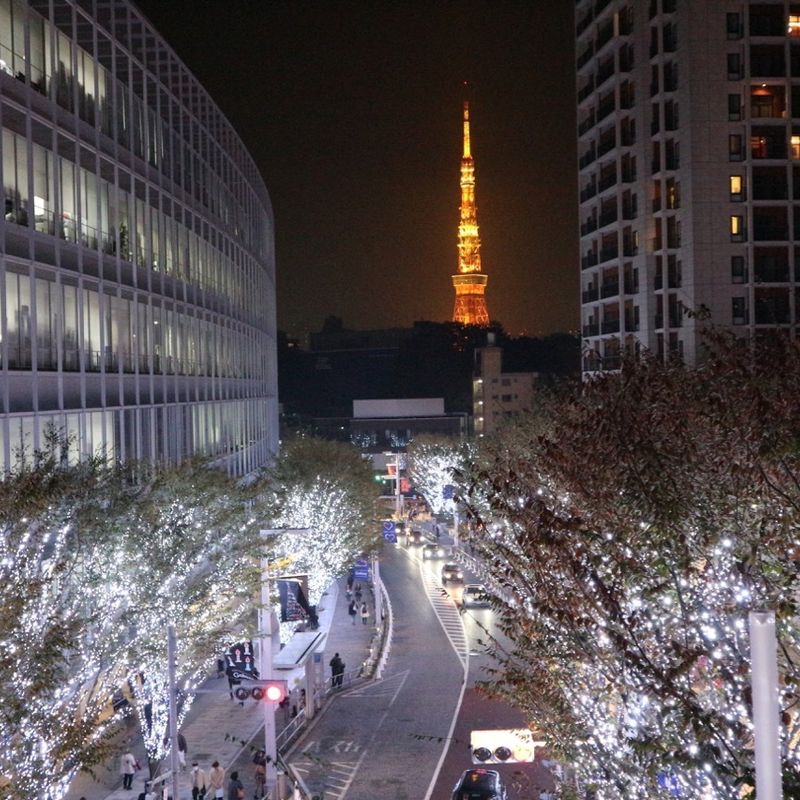 Roppongi Hills - Artelligent Christmas 2017
To think of a night in Roppongi as being classy is to have stumbled into something of a misunderstanding. Tokyo's most cosmopolitan meat market has been the antithesis of class for some time now. But we're heading to Roppongi Hills, an oasis of sophistication in the capital's attempt at a kind of Sodom and Gomorrah.
Well considered, and often original, decorative features pop up to furnish Roppongi Hills throughout the year - Halloween being a great example. Winter, and Christmas, are no different with the plaza outside of the Mori Tower host to one of the most photogenic Christmas trees in the capital (although it's only really effective at night), and food and drink stalls that allow a couple to cuddle up over a bit of "liquid" Yuletide spirit. And of course, should temperatures get a little too frosty, one can easily warm the cockles at all the classy shopping, dining and entertainment options that are to hand.
Then there are THE illuminations, those that line the 400m of Keyakizaka, the street "behind" (south) Roppongi Hills. Perhaps best known for their frosty "Snow and Blue" color, the lights also change to a warmer, glowing red(?) which, this year, organizers are calling "Candle and Amber".
Like many of Japan's illuminations, those that line Roppongi's Keyakizaka are best viewed from a distance. Without doubt the premier viewing spot is from the bridge that connects Hillside with Keyakizaka. Here, looking east, the illuminations seem to make for a shimmering thoroughfare leading to Tokyo Tower, which rises resplendently above the winter lights.
A word of warning at this point - organizers usually set up a bit of a "viewing platform" from which one can get the best photograph of the illuminations. Space on the platform is typically tight.
Added to the Roppongi Hills illuminations, 2017 will see the welcome return of the Christmas Market, one of the most popular in Tokyo. Pick yourselves up a bit of mulled wine and head over to the lights of Keyakizaka for a winter illumination evening that smacks of class. Then undo all your good work in the nightclubs!!
When: Nov 7, 2017 - Dec 25, 2018 (Christmas Market Nov 25 - Dec 25)
Web: http://www.roppongihills.com.e.nt.hp.transer.com/sp/christmas/2017/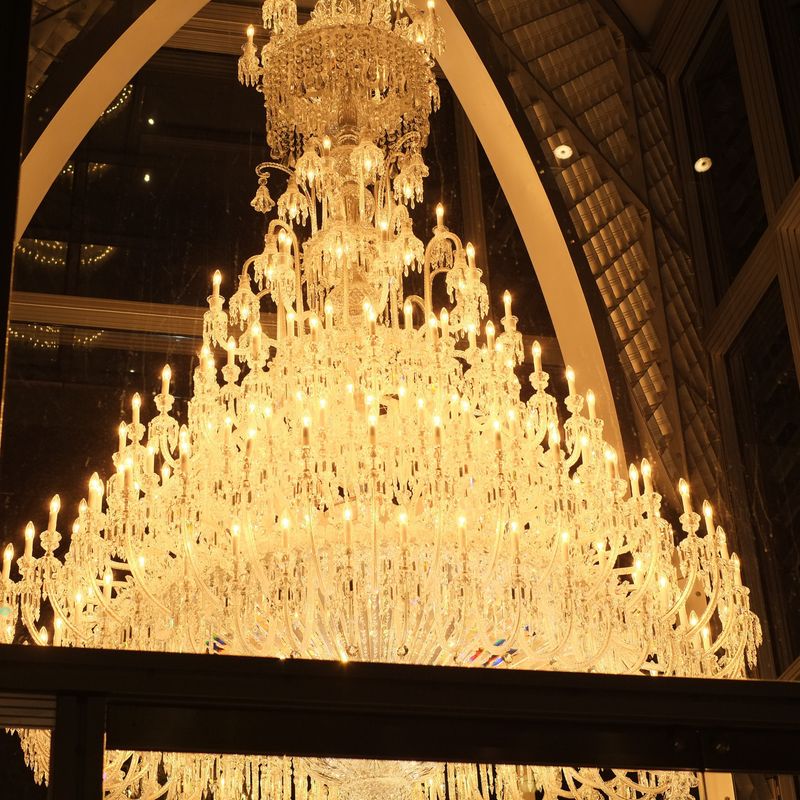 Ebisu Garden Place Winter Illuminations 2017
Let's be honest, the Tokyo district of Ebisu has always been a bit full of itself. Perhaps it's a natural reaction to the plastic, bubble gum din emanating out of nearby Shibuya. People here fancy themselves a cut above the rest, or at least they dress like they do, and to be honest, most of them look stunning. It's all a bit of an oddity really, as Ebisu itself, in terms of the building work, is actually fairly featureless … until you come to Ebisu Garden Place.
The area's center of shopping and entertainment lords over winter illumination proceedings in this part of town, and it's always going to be a classy affair. If there are people, like this expat, who sneer over an ill-thought-out combination of lights, they are surely to be found here in Ebisu.
Ebisu Garden Place plays its trump card early doors in the form of "Baccarat ETERNAL LIGHTS", a 5m tall, 3m wide chandelier decked out in some 250 lights, a single feature which is surely set to outclass the rest of the competition across Japan. In fact, the French maker and its crystal glassware arguably reflects the kind of "class" that were are going for in this selection of winter illumination events - a consistency in sparkling color. Garden Place's history with the Baccarat chandelier dates back to 1999, not quite as long then as the Baccarat company itself which goes back to the late 18th century and the time of King Louis XV.
Aside from the chandelier, expect Ebisu Garden Place to turn on the illuminated class with a tasteful Christmas tree (No homemade decorations, thank you!), a warmly lit (and red carpeted) theatre area, and a nooky "Christmas Marché" (not "market" you understand).
When: Nov 3, 2017 - Jan 1, 2018 (Christmas Marché Nov 3 - Dec 25)
Web: https://gardenplace.jp/special/2017christmas/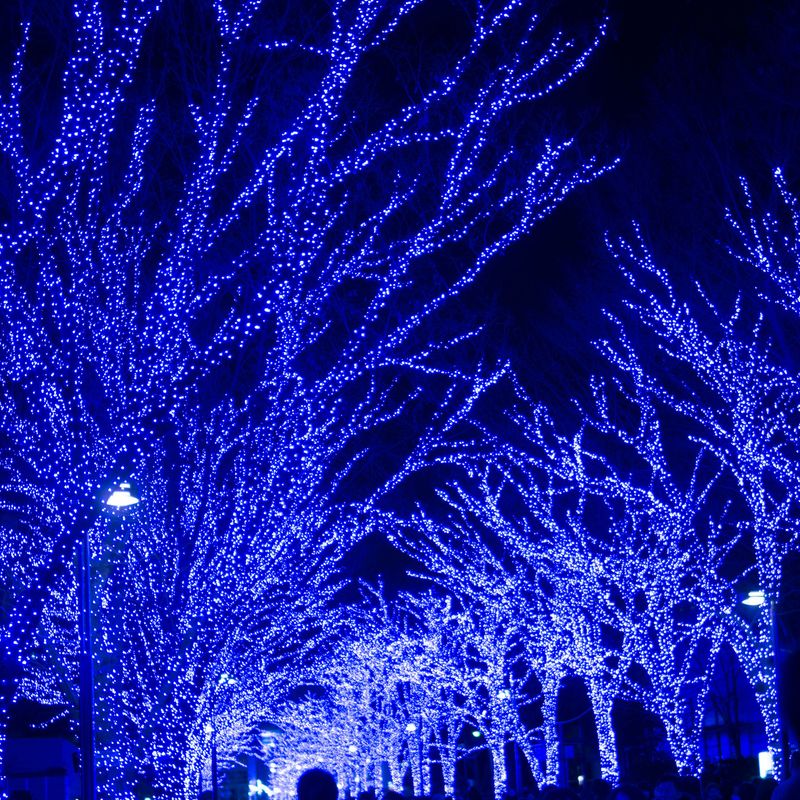 Blue Cave Illumination, Shibuya
The much-loved Blue Cave illuminations moved to Shibuya from Nakameguro after a two-year hiatus that ended in 2016. It was a resounding success and is coming back to Shibuya for 2017 to line Koen Dori, the steep(ish) street the leads the way to Yoyogi Park and the Yoyogi Stage.
We give Blue Cave (青の洞窟 - Ao no Dōkutsu) the seal of class because it could easily be something else, given its location in the heart of poptastic Shibuya. The "cave" (although it's really more of a "tunnel") of a consistent blue, and a deep blue at that, seems to go against the Shibuya mold, laying on a sensory experience that isn't about mad fashion, sex, fluffy pancakes, or cosplay. Why, this is an aspect of Shibuya that even the over 40s could get on board with.
That the "cave" spits out its visitors around the Yoyogi Park stage means that there is likely to be an array of food stalls and options for a can or two of booze to stave off the winter chills and get us in a celebratory mood.
Those with the legs for it could go from one illumination experience to another. After taking a bit of respite around Yoyogi Park one could move on to the illuminations that line Omotesando Dori - another classy illumination experience but one that the sheer numbers are capable of turning to ruin.
Blue Cave is gaining momentum - enter the "Blue Cave Project" where people can vote as to where the Blue Cave will be set up in 2018. Currently, the choices are Sapporo, Sendai, Nagoya, Osaka, Hiroshima, and Fukuoka. We don't if this new location will be on top of, or instead of, the current Shibuya location.
When: Nov 22, 2017 - Dec 31, 2017
Web (Japanese): http://shibuya-aonodokutsu.jp/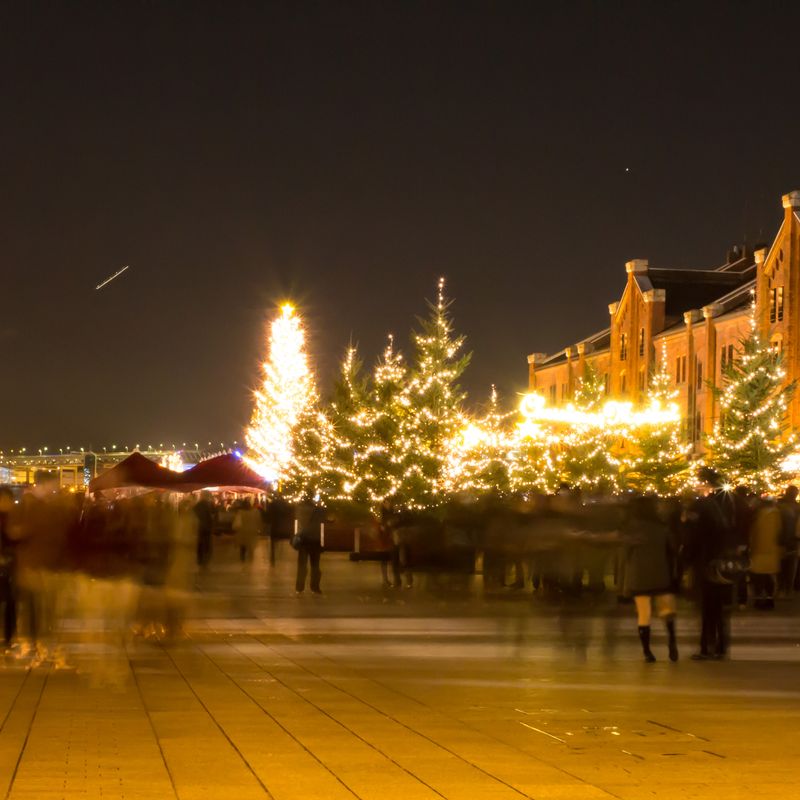 Kanagawa
Christmas Market in Yokohama Red Brick Warehouse
Yokohama's Red Brick Warehouse is a bastion of understated class and culture year round, host to a number of interesting, fun and thoughtful events as well as a permanent collection of stores and eateries that continue to satisfy the more discerning of visitors.
During the festive season the rich hues of the Red Brick Warehouses really come into their own when assuming the role as a backdrop to the cozy and romantic vibes of the area's Christmas Market, itself appearing under a tasteful canopy of illuminations.
With a bedecked Christmas tree that looks like it's been nabbed from the set of the Home Alone franchise, this is about as close to a "Hollywood" Christmas setting as the expat is likely to get in Japan.
Add to this Yokohama's smattering of western heritage, the already romantic lights of Minato Mirai, and the potential for arm-in-arm romantic walks along the seafront promenade and you've makings of a fine, festively lit, and almost-like-the-real-thing Christmas outing experience.
When: Nov 25, 2017 - Dec 25, 2018
Web: https://www.yokohama-akarenga.jp/christmas2017/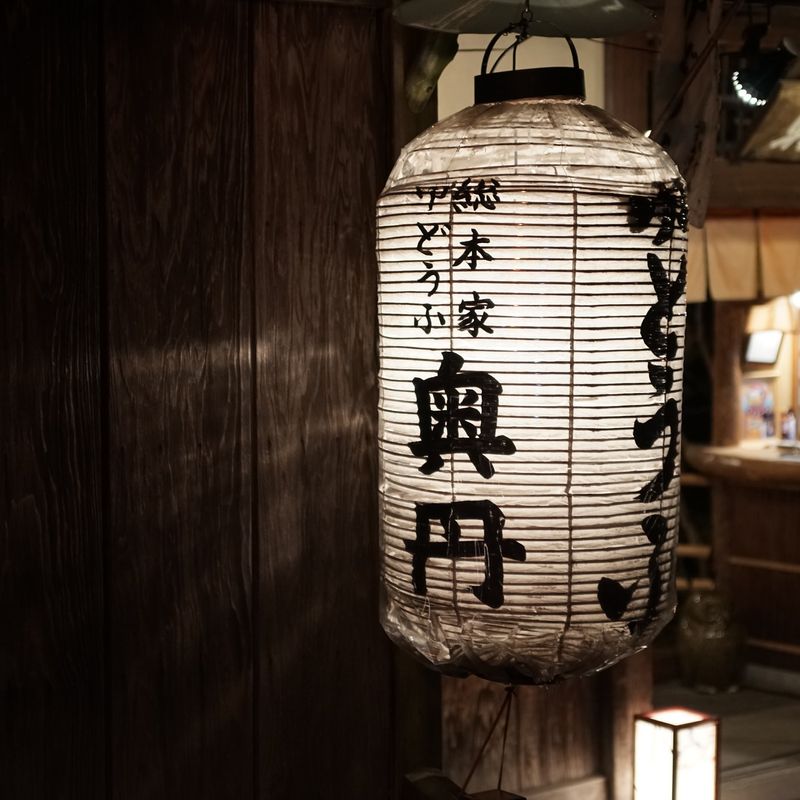 Kyoto
Kyoto Hanatouro
The Kyoto Hanatouro events really step up the illumination class. In fact, so classy and understated are these illuminations that they are almost deserving of a category unto themselves.
Kyoto Hanatouro encompasses two separate (in terms of location and time) events. First up - Arashiyama Hanatouro. This is the closest that this pair of Kyoto illumination events comes to Christmas, but only insofar as it's held in mid-December. Using the area's arsenal of bamboo forest, riverside location and THAT bridge, organizers lay on the kind lantern-lit glow that only a place bathed in history like Kyoto really knows how to pull off. In particular, Arashiyama's bamboo forest walkways almost seem to scoff at some of the migraine-inducing illuminated tunnels that throb in other parts of Japan. Then there is the resplendent glow that flows out from an illuminated Togetsukyo Bridge.
In total there will be some 5km of lantern-lit walking course for visitors to enjoy at the Arashiyama Hanatouro.
Then we come to what might well be the best illumination event in all of the Japan - the Higashiyama Hanatouro which just about lights up the narrow streets that snake their way out of Maruyama Park in the east of the city, taking night strollers to and past some of the most iconic structures in all of Japan. In the interests of brutal honesty, this is heartbreaking and haunting stuff that is positively ethereal in its atmosphere. To walk the streets of Higashiyama during the Hanatouro event is to slip through some kind of portal into a world that even Studio Ghibli would have a hard time evoking with creative juices in full flow. In fact, one could make the case that this is where such creatives could draw their inspiration. In short, this illumination event has to be experience to be believed.
In an extra touch of class, Higashiyama Hanatouro, with its mid-March time slot, seems to be quietly waiting for rest of Japan's frantic illumination scramble to finish before letting everyone know that, "No, this is how it's done!". Genius!
When:
Arashiyama Hanatouro: Dec 8 - Dec 17, 2017
Higashiyama Hanatouro: March 9 - March 18, 2018
Web: http://www.hanatouro.jp/e/
What do think are the best winter illuminations in Japan? Been to any with an extra touch of class? Where are you heading for the 2017 - 2018 illumination season? Let us know in the comments.
Further reading ...
Caretta Shidome Illumination 2017
See us on ...
Twitter & Facebook: @citycostjapan
Images
Sendai Pagaent of Starlight: Yuichiro Haga Flickr License
Ashikaga Flower Park: Hetarllen Mumriken Flickr License
Marunouchi: nakashi Flickr License
Ebisu Garden Place: Zengame Flickr License
Blue Cave Illumination: Zengame Flickr License
Red Brick Warehouse Yokohama: y.ganden Flickr License
Kyoto Hanatouro: Chad Kainz Flickr License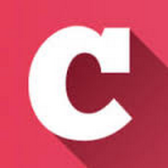 A Q&A and blogging community about life in Japan (plus a load of life-in-Japan stats!). Get your questions answered, share your experience! | Inquiry -> KyodoNewsDigital International Media | Tokyo, Japan | +81 3 6252 6402
---
2 Comments
Huis Ten Bosch in Nagasaki is supposed to be in Japan's top three but haven't made it there yet. http://english.huistenbosch.co.jp/events/?mode=event&Type=1&eventName=170726_hikari&eventTitle=The%20Kingdom%20of%20Lights

@helloalissa - Thanks for the tip.