Mar 26, 2019
Gallery - Tokyo Motorcycle Show 2019 in photos
---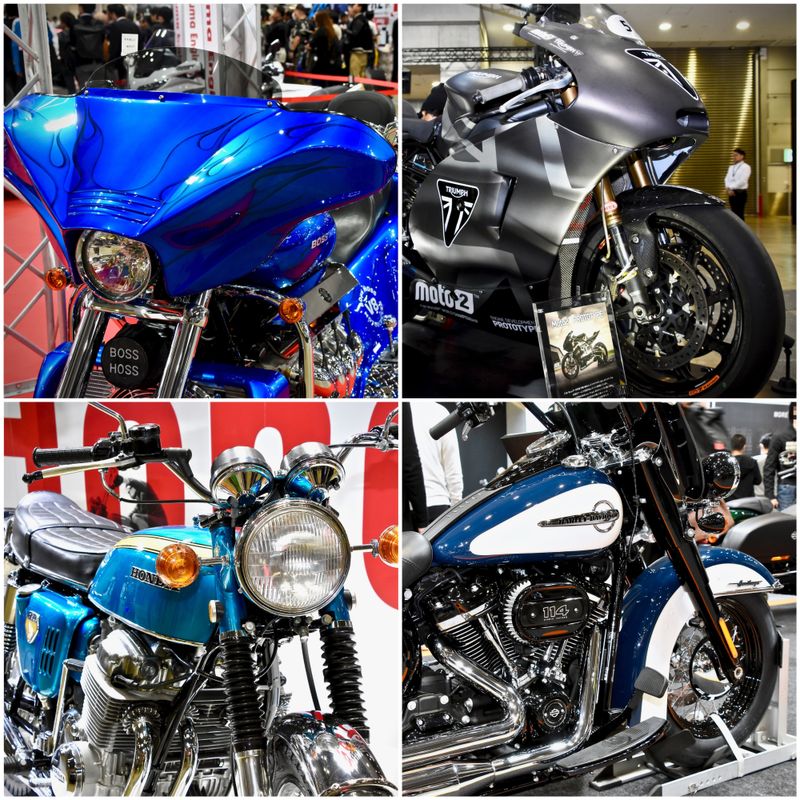 Tokyo Motorcycle Show 2019 wrapped for another year on Sunday with Japan's largest two-wheeler convention clocking up a record number of visitors on its 46th outing.

Over the course of the show's 2.5 public days 150,000 biker fans poured through the doors of venue Tokyo Big Sight in order to pour themselves over the some 555 vehicles on display.
Attempting to whittle down such a number into a shortlist of favorite bikes is a daunting task but perhaps the application of a little context will make things easier. With the theme for Tokyo Motorcycle Show 2019 being, "Let's get started on bike (はじめようバイク)," a number of manufacturers present at the event were extending their appeals to encourage new riders to the "sport."
<Related: 2018 Tokyo Motorcycle Show Gallery: Motorcycles, scooters and more>
But really what better encouragement than to dazzle the wide-eyed novice with a snazzy chassis and a spectacular paint job? Even the layman knows what they believe to be cool.
So to this end we pick out our favorite rides from this year's show -- the bits of kit that could have us contemplating the switch from four wheels to two based on little more than that they look cool, and that they might be able to do the same for the rider, too.
Harley-Davidson Heritage Classic 114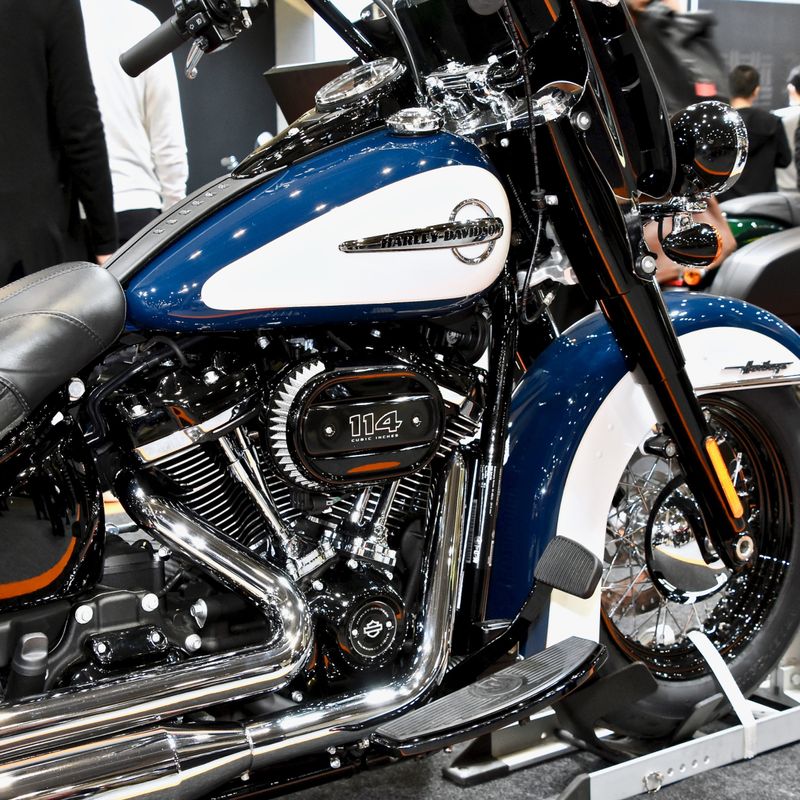 Staying with Harley-Davidson, this Heritage Classic 114 (Softail Frame) really speaks to us -- it's all class, nostalgia, and looks emphatically comfortable with it. "If Bonnie and Clyde rode a Harley motorcycle, this would be the one," reads the blurb on the Harley homepage. Well, we'd probably have to do our best impression of the sexy bank robbers to be able to afford it, and we wouldn't look anywhere near as cool in the process, until we got our hands on this bike!
Honda CB750 FOUR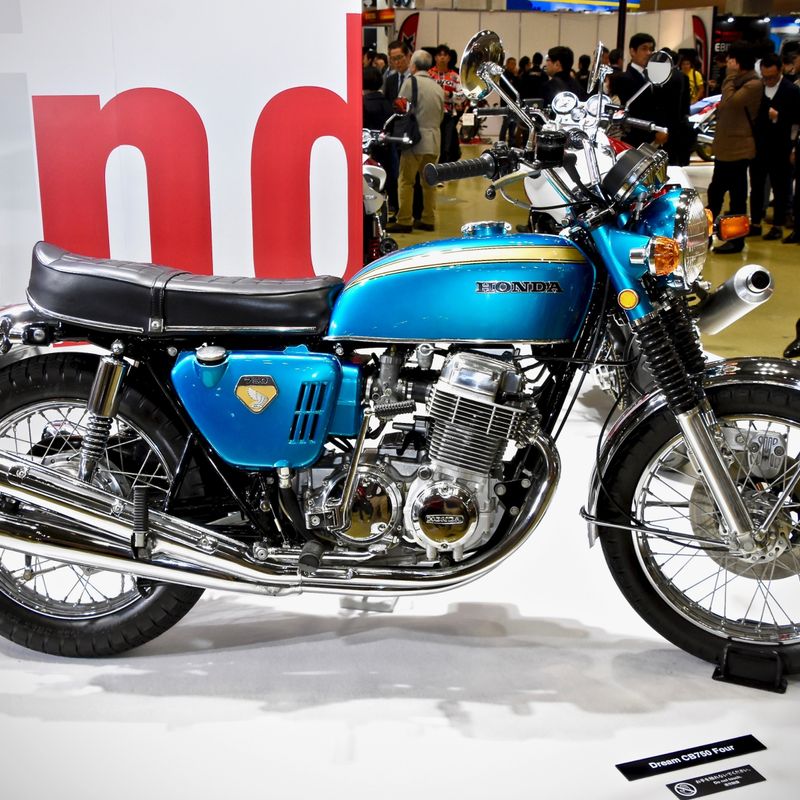 We're going back to the late 1960s with this Dream CB750 FOUR from Honda, a model which was developed as a step up from the CB450 on the basis that the American market demanded more muscle.
The bike was apparently a hit when it made its public (though yet-to-hit-the-market) bow at the 1966 Tokyo Motor Show, partly on account of its disk brakes.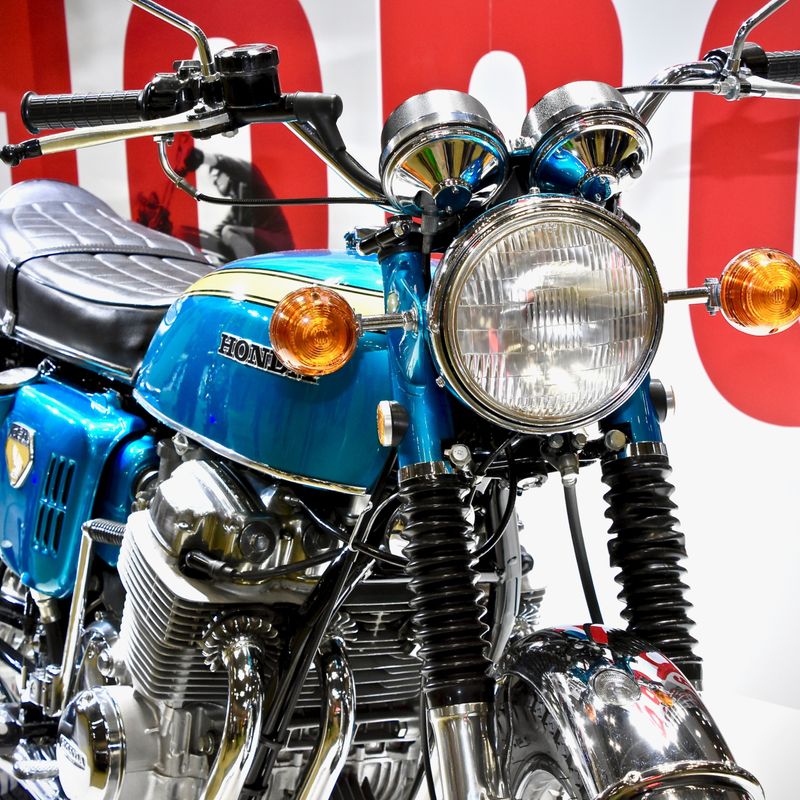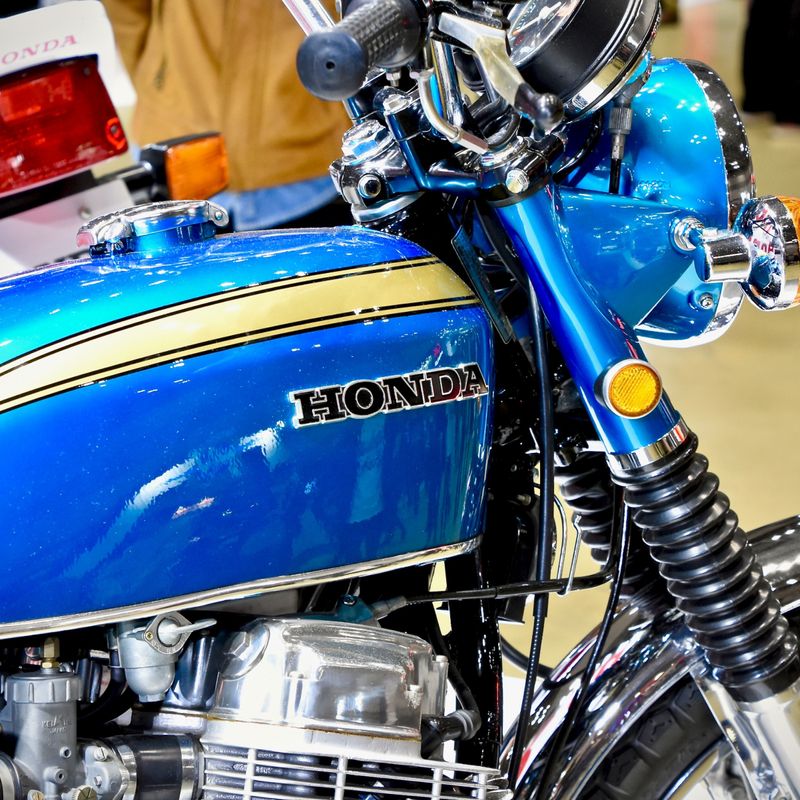 Well, 53 years on and it was hit with us at this year's motorcycle show -- mostly because it looks retro cool.
Ducati Panigale V4 R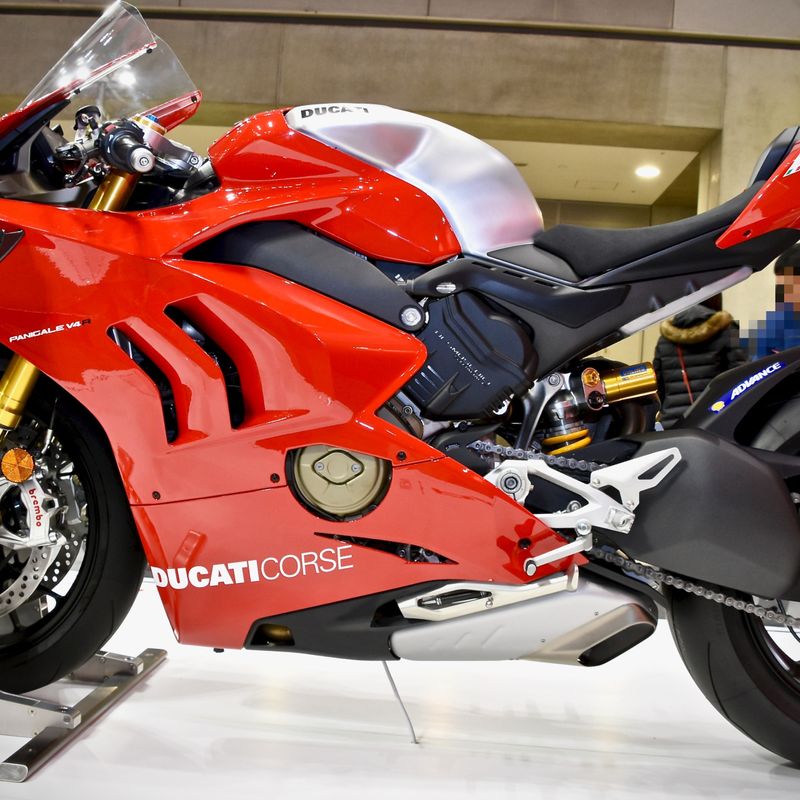 OK, so swapping the four wheels of our k-car Daihatsu Move for the two wheels of this Panigale V4 R racing machine would likely see us thrown into a state of terror (were we even remotely fit to ride such a bit of kit). Instead then we'll keep a safe distance and drool.
This is the stuff go-faster dreams are made of, and we like the bike's tagline, too -- "pure racing adrenalin under control." Well, we had to make a concerted effort to bring our adrenaline under control just from looking at the thing.
BOSS HOSS Gangsta Trike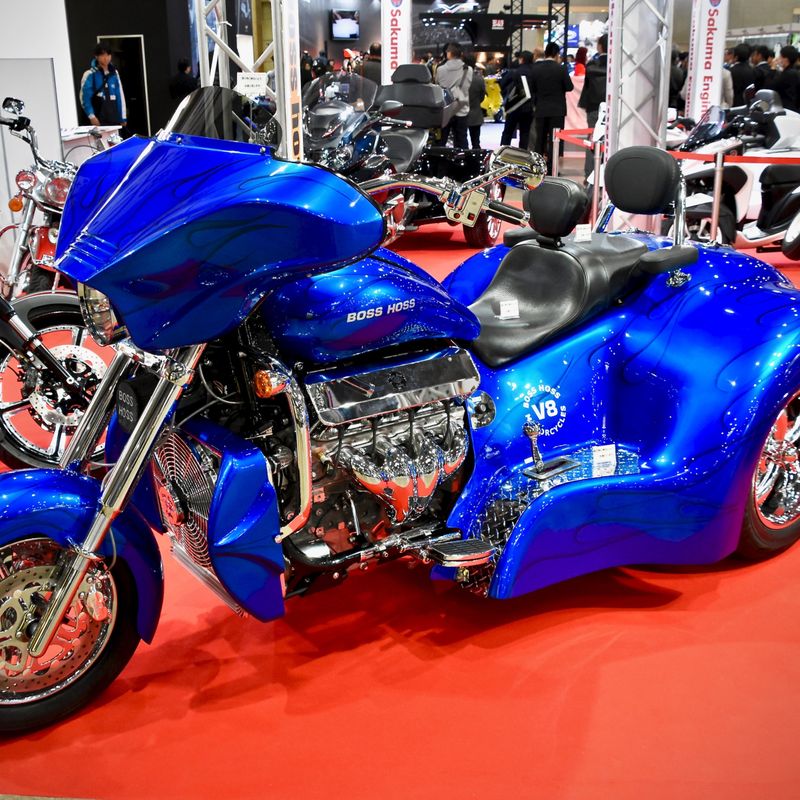 Perhaps this is breaking our four-wheels-for-two rule but then if we're taking things "gangsta" then that's par for the course. The only thing left for us to do then is flip on some "Dre" and start cruising.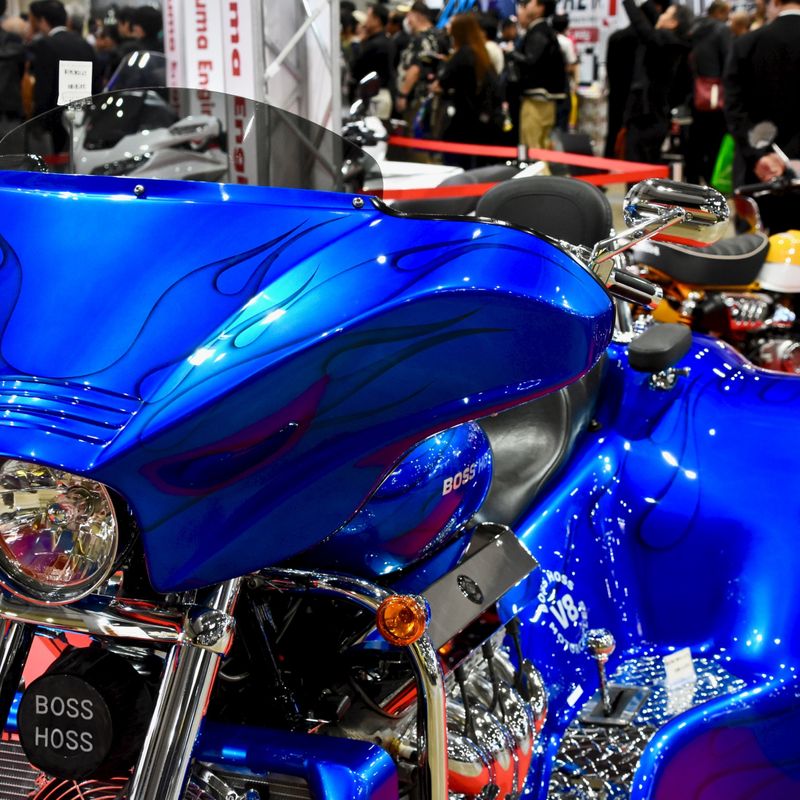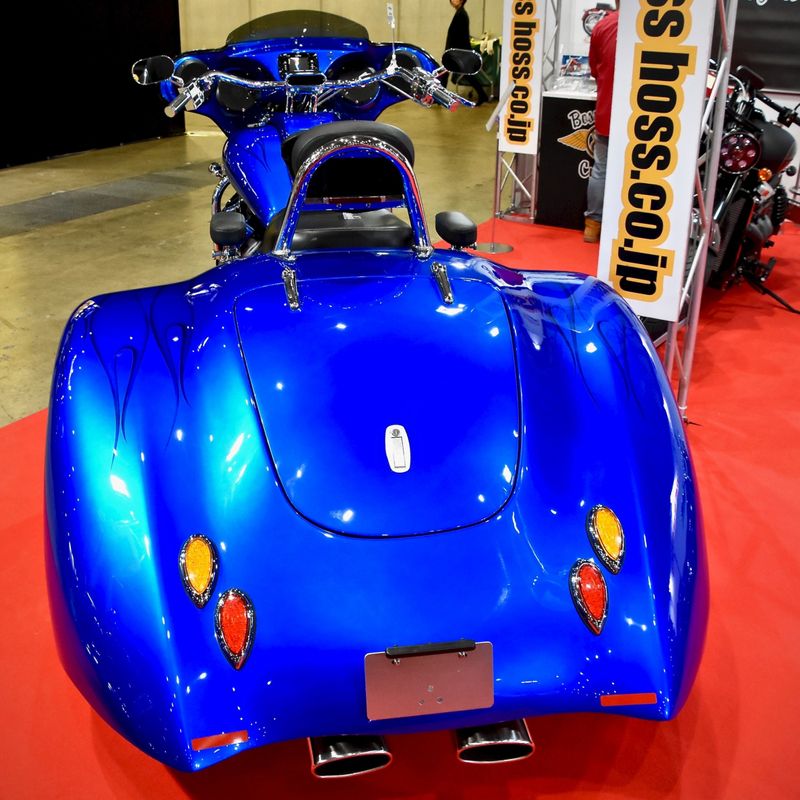 From Tennessee-based BOSS HOSS Motorcycles the Gangsta Trike houses a 445 HP, 6200 cc engine.
Triumph Moto2 Prototype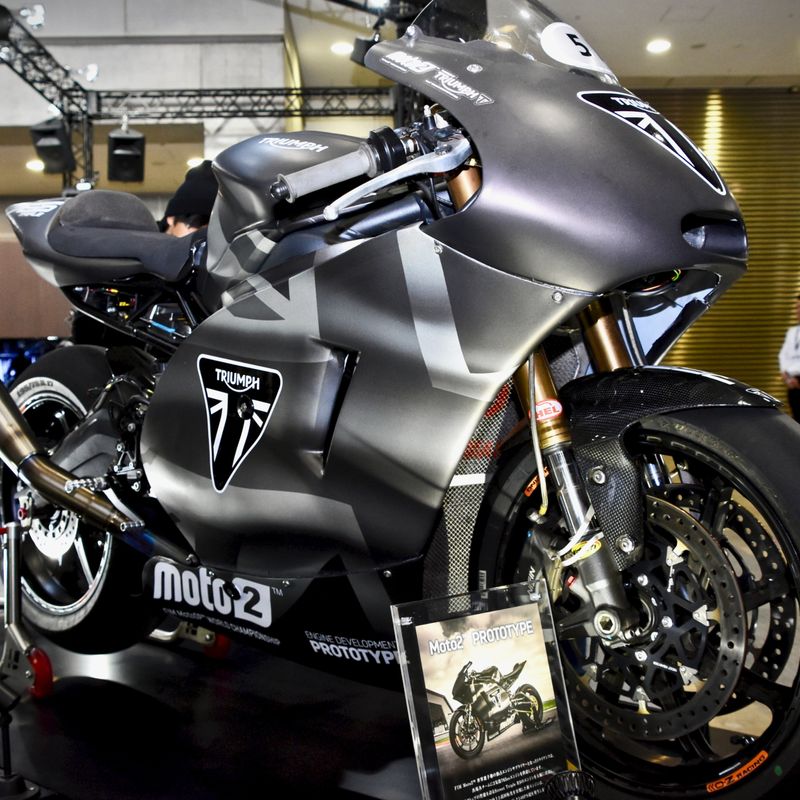 British manufacturer Triumph has, from this year, replaced Honda as the sole engine supplier for the Moto2 class of Grand Prix motorcycle racing. At this year's Tokyo Motorcycle Show visitors had the chance to get up close (but not too personal as there was "no touching" of this model) with the new engine which is based around the 765cc three-cylinder jobs used in Triumph's Street Triple range.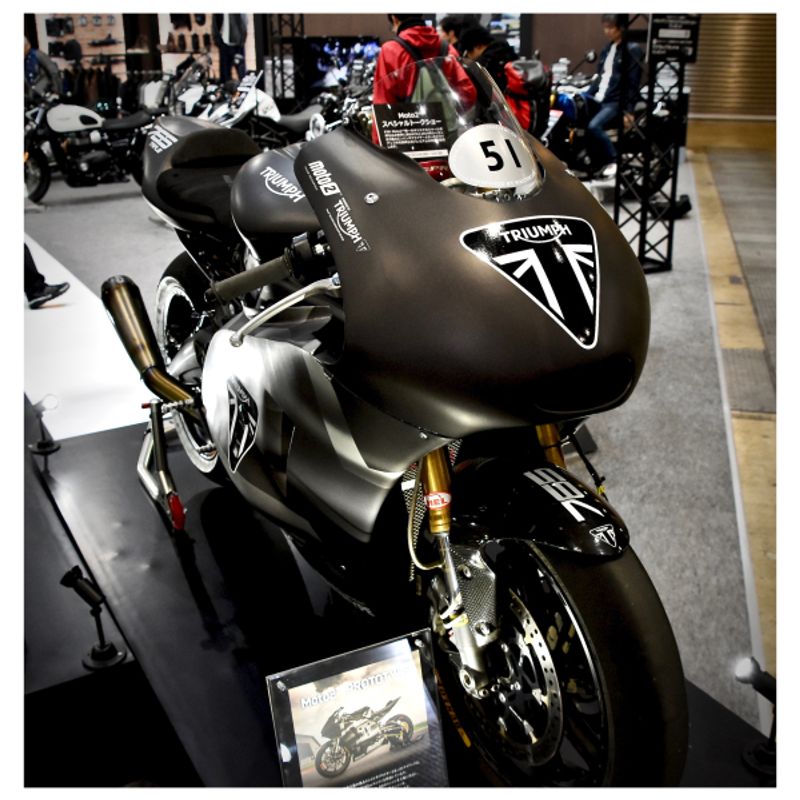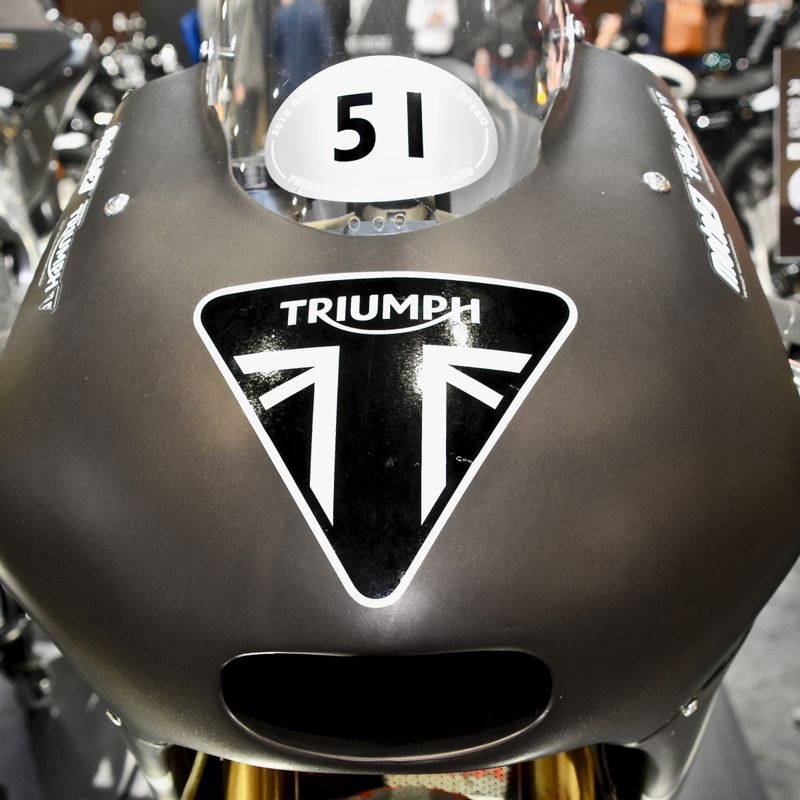 Suzuki Katana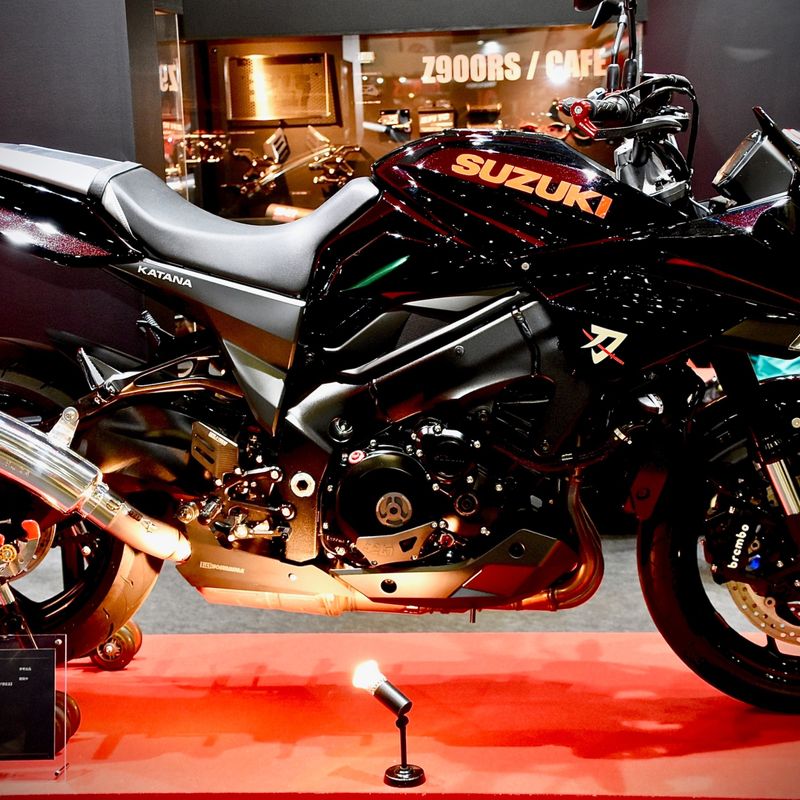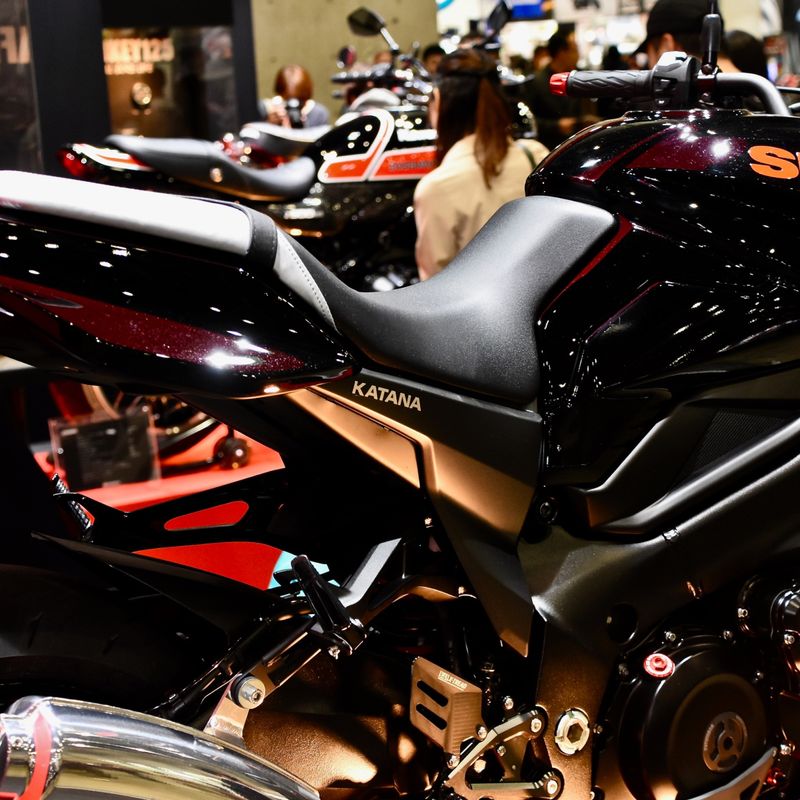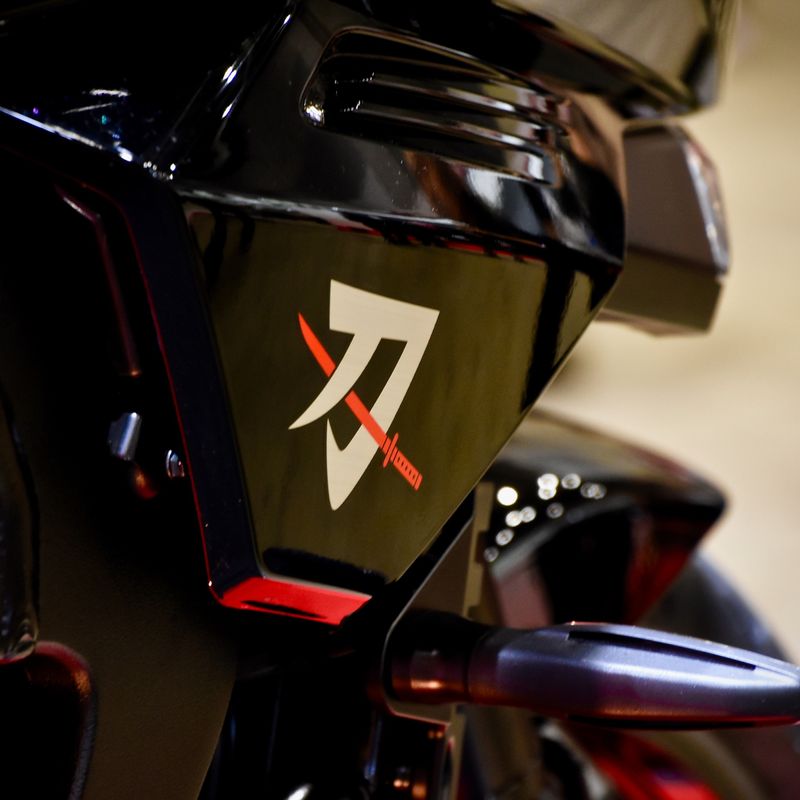 2019 sees the return of Suzuki's iconic Katana series after a hiatus of more than 10 years … and it looks cool. Japanese swordsmanship cool. (Although perhaps not as cool as the word play used in the bike's introduction on the Suzuki homepage -- "No matter how you slice it, the Suzuki KATANA just feels right." Brilliant!)
According to the makers, the new design is said to pay homage to the GSX1100S KATANA model which hit the road back in 1981. More than anything though we're into it for the razor sharp, nay katana sharp, lines.
Kawasaki Ninja ZX-10RR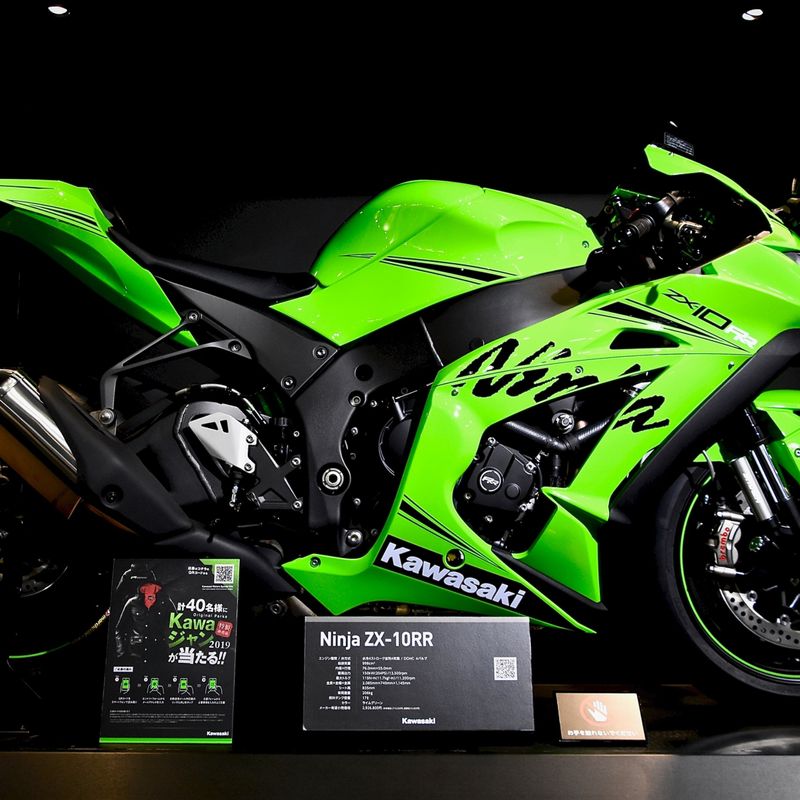 Like the elusive convert agents of feudal Japan it looks like this 2019 Ninja ZX-10RR is going to be hard to pin down with only 500 numbered units being made available worldwide, according to the maker.
Well, one of them could be spotted at Tokyo Motorcycle Show 2019, and while the bright green paint job would likely have our black-clad agents balking at the naivety of such a color choice we think it's a stand out.
The bikes listed above really just scratch the surface of the all the two-wheeled machinery on display at this year's Tokyo Motorcycle Show. We were there for most of the day on Friday, the morning of which was press only. This is important because you really do have to chase around and take in as many of the bikes as you can before doors open to the public in the afternoon. After that it's chaos. It really is and while it makes getting clear shots and personal moments with your favorite bikes difficult, it also reflects something of a truism, that these things just look cool!
See the best of the rest of the motorcycles, kits, booths and models in our Tokyo Motorcycle Show 2019 gallery.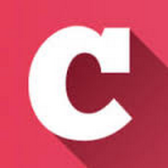 A Q&A and blogging community about life in Japan (plus a load of life-in-Japan stats!). Get your questions answered, share your experience! | Inquiry -> KyodoNewsDigital International Media | Tokyo, Japan | +81 3 6252 6402
---