Dec 25, 2018
Given that mention of the term "wild boar" in Japan usually comes accompanied with YouTube videos of attacks on hapless humans or end-of-days features about how there are more of them than there are of us, marketers of cute must have had a nervous eye of the approach of 2019 - the year of the boar (いのしし干支), according to the lunar calendar.
Of course, things were more forgiving in 2018 -- the year of the dog -- which provided ample inspiration for bakers and confectioners across Japan to turn out a range of too-cute-to-eat treats.
The year of the boar then, would appear to present much more of a challenge in trying to turn a creature that is the bane of rural communities and opportunistic bully of suburban commuters across Japan. A pest, in simple terms.
However, in terms of the zodiac, the boar is quite auspicious, lending itself as a sickness-free omen.
Some bakers, confectioners and restaurateurs have taken up the challenge to turn out some year of the boar treats for 2019, which we take a look at here. There is some room for manoeuvre though. Where Japan interprets the 12th animal of the zodiac calendar as a boar, in China they see it as a pig, an animal that lends itself a little more to renderings of cute. So it is then, that some creators might loosely switch allegiance between the two.
Anyway, make of the results what you will, but before you get too critical, just bare in mind that 2020 is the year of the rat. Something to look forward to then!
Boar cakes
Bakery / confectioner Gourmet Boutique Melissa at the Rihga Royal Hotel in Osaka have taken on the challenge of adding a bit of class to something so brute and wild as the boar with an extravagant cake creation.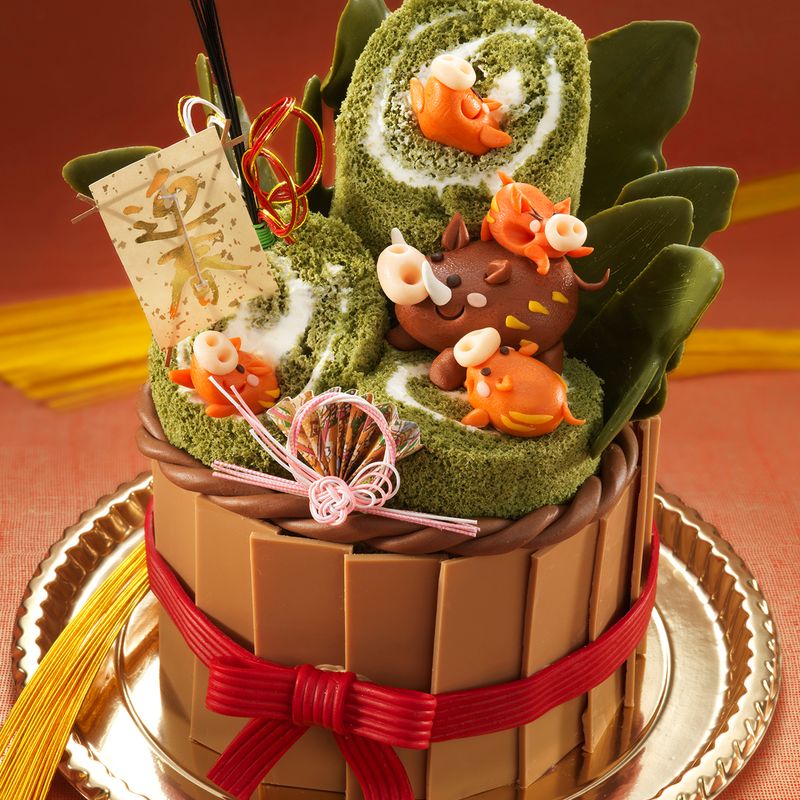 The name of the cake「亥(いい)年(とし)~猪(ちょ)年(とし)もよろしく!~」is a little difficult to explain -- the kanji "亥" represents "pig" and is read as "いい" / ii which could also be interpreted as "good." So "亥年" could sound like "good year." "猪" represents "boar" and is read as "ちょ" / cho. But this is where our understanding ends. "猪年" anyone?
Inspired by traditional New Year's decorations, the cake (around 20 cm in width, 23 cm in height) is decorated with baby boars (Shoat? Boarlet?). Bamboo, often used in Japan's New Year's ornaments, is represented by fluffy matcha roll cake, with features like a ribbon and the baby boars made from chocolate. Strands of pine come in the form of the baked-to-a-crisp dough used to make "cigar biscuits" covered in matcha chocolate. The base consists of layers of vanilla sponge and chocolate butter cream.
The celebratory cake is strictly limited-edition with only 10 pieces available. It retails at 12,960 yen (inc. tax). Pre-orders began on Dec. 1 for a sales period of Dec. 31 - Jan. 6
Web (Jp): https://www.rihga.co.jp/osaka/melissa/products/iitoshi/
Staying with the Rihga Royal Hotel, this time in Tokyo's Shinjuku Ward, and again the on-site Gourmet Boutique Melissa, we have the 亥の一番ロールケーキ / "Ii no Ichiban Roll Cake."
The chef / pâtissier at Gourmet Boutique Melissa has been making zodiac-themed cakes since 2010 and for 2019 has come up with roll cake filled with strawberry cream with an outer coating of chocolate cream applied in such a way as to resemble the animal's fur coat. Eyes and nose are also made of chocolate.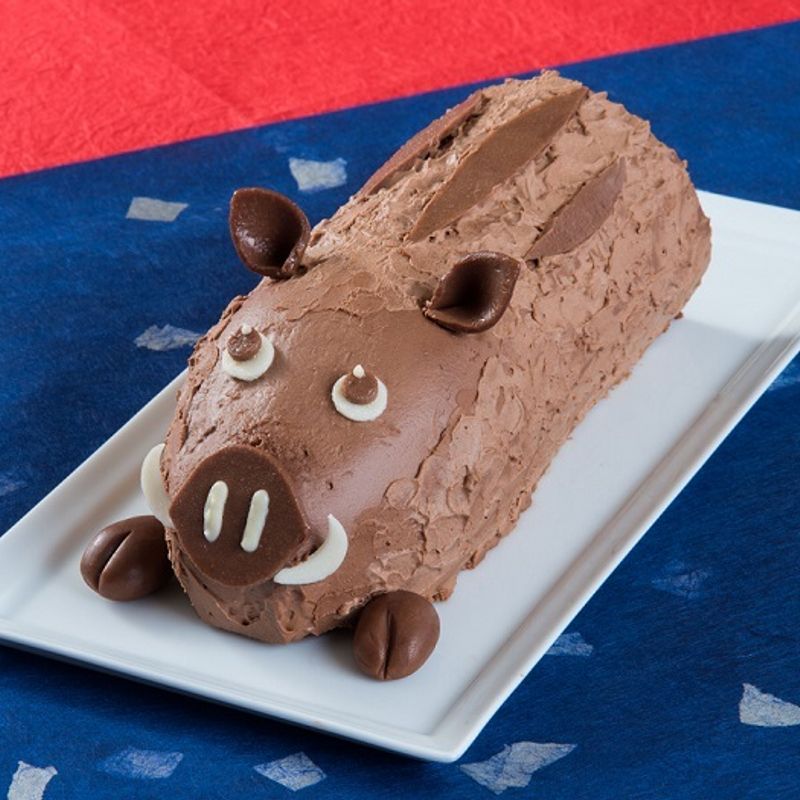 The cake retails at 2,019 yen (inc. tax). Dimensions are 7 cm in diameter, 17 cm in length. Sales period is Dec. 30, 2018 - Jan. 6, 2019 (limited to 10 cakes per day).
Web (Jp): https://www.rihga.co.jp/tokyo/shopping/melissa
Japanese confectionery stalwart Ginza Cozy Corner is always a safe bet when it come to cuteing up cakes.
In their スイーツ初め / "Sweets Zome" collection, set to go on sale from Dec. 31 this year, Cozy Corner are wetting the appetite with five 'first sweets of the year' items, some of which feature, yes, pretty cute looking boars.
The boar, or in this case a baby boar (うりぼう / uribou) is most prominently featured in the 亥年のケーキ / "Iitoshi Cake," -- a chocolate cream (with chocolate chips) layer cake topped with a boar made from chocolate and banana cream, and leaves made from pistachio cream. Retails at 540 yen (inc. tax)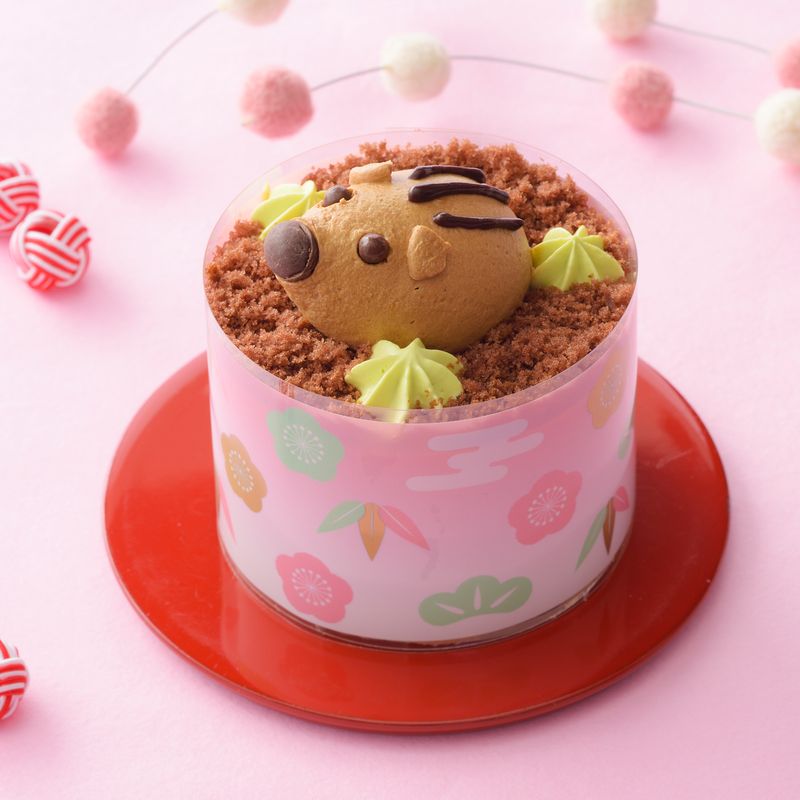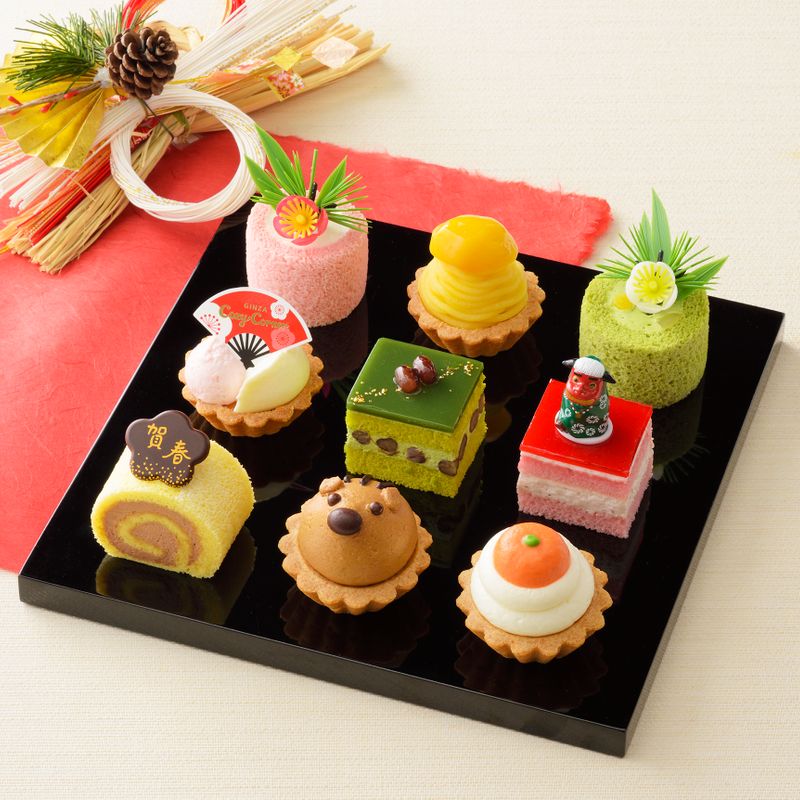 The boar will also feature in Cozy Corner's "Cake Osechi" -- a sweet interpretation of the traditional New Year's food served up in households across Japan. Sets of 9 pieces - 2,376 yen (inc. tax). Sets of 12 pieces - 3,024 yen (inc. tax).
Sales period: Dec. 31, 2018 - Jan. 5, 2019
Web (Jp): https://www.cozycorner.co.jp/


Boar in your curry
Faced with the high hurdle of turning the boar into something cute, there is a sense of inevitability that bits of the animal itself would instead end up on the dinner plate.
Ishikawa-based curry chain Champion Curry (チャンピオンカレー) are serving up a limited-edition boar-themed menu at their flagship restaurant in the city of Nonoichi, around 4 km southwest of Kanazawa Station in Ishikawa Prefecture, central Japan.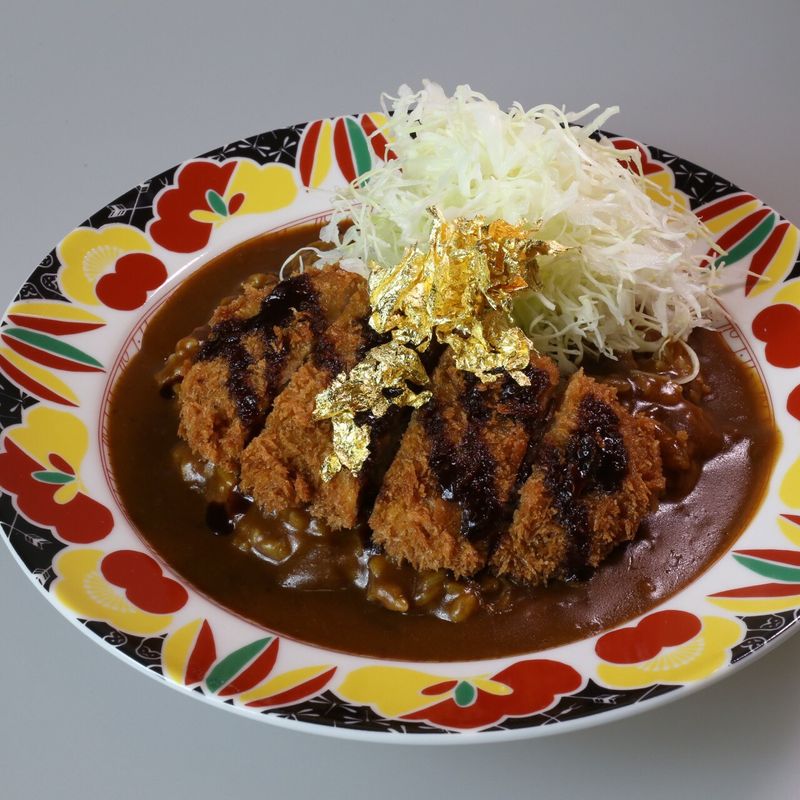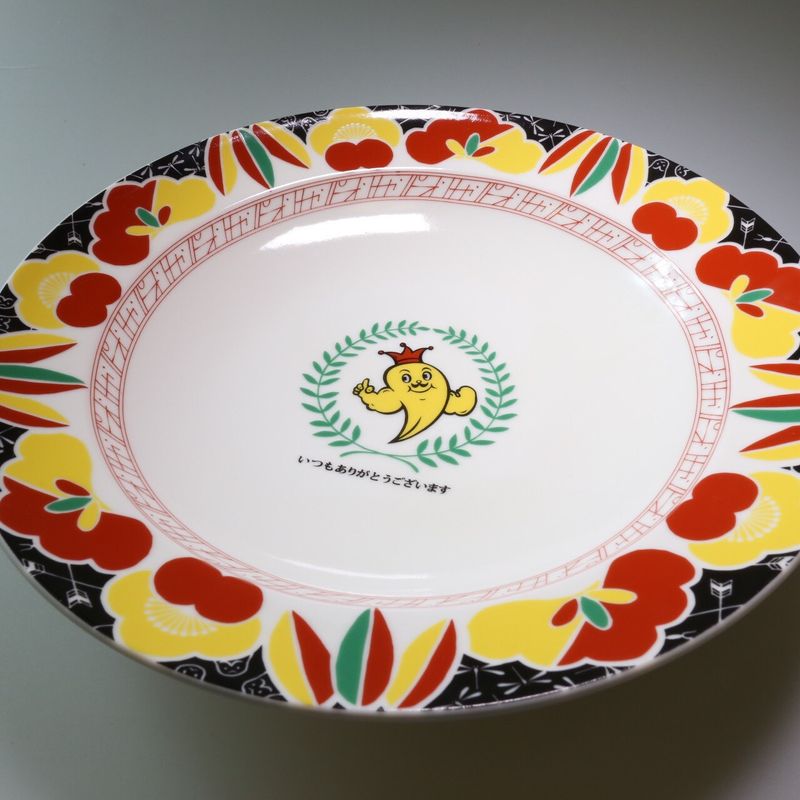 Using a curry sauce made from Noto boar and topped with a boar cutlet, Champion Curry's limited-edition dish is called のとししカレー / "Noto Shishi Curry." The curry is served on plates made from Kutani ware -- a traditional porcelain from the Kaga region of Ishikawa Prefecture, central Japan.
Alternative menu item 金ののとししカレー / "Gold Noto Shishi Curry" dishes are finished off with a dash of Kanawa haku -- the gold / silver / platinum leaf of which Kanazawa is the dominant production center.
Dishes will be limited to around 20 per day for the running period of Jan. 3 - 9, 2019.
のとししカレー / "Noto Shishi Curry: 980 yen (inc. tax)
金ののとししカレー / "Gold Noto Shishi Curry: 1,280 yen (inc. tax)
Web (Jp): http://chancurry.com/news/1935/


Boar as bread
Okura Act City Hotel Hamamatsu, Shizuoka Prefecture, have reimagined the boar in bread form for a lucky bag (福袋 / fukubukuro) deal set to launch on Jan. 2, 2019 at the Hotel Okura Bakery and Cafe.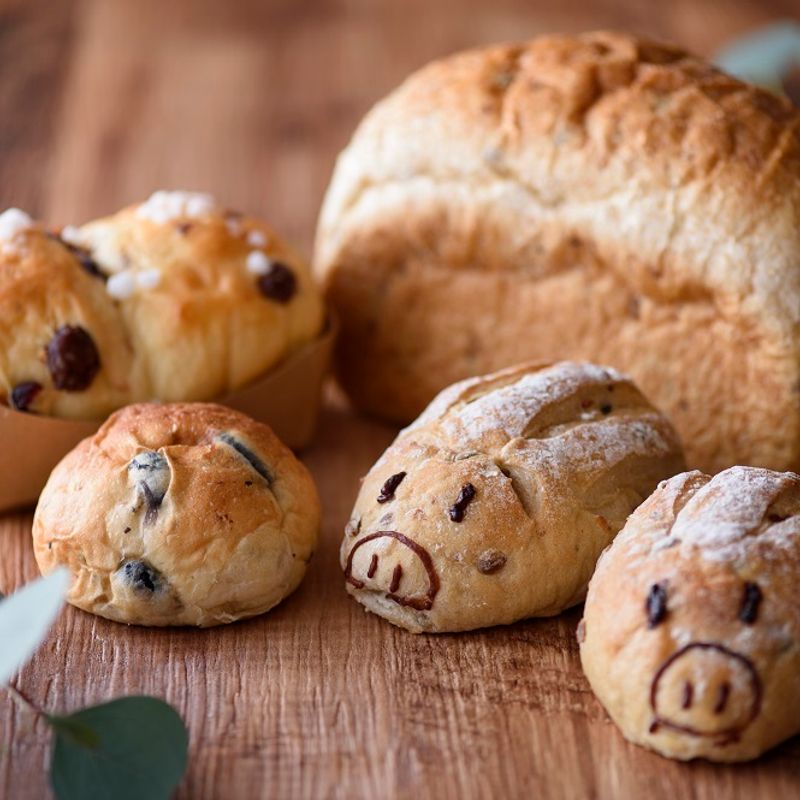 The bread assortment includes Valley Bread, rich in dietary fibers, oatmeal, soybean, and sunflower seeds, Kuromame Bread and Fruit Bread -- among the four types of hotel-made breads set to be sold in the lucky bags.
Some bags will also contain bonus items such as meal and accommodation vouchers for use at the hotel.
And, of course, inside the lucky bags is the wholegrain bread inspired by our boar where the face is drawn on with chocolate sauce.
Luck bags will retail at 2,000 yen (inc. tax) and are limited to 280 bags. Sales period is Jan. 2 and 3, 2019.
Web (hotel, Jp): https://www.act-okura.co.jp/


Boar donuts
Krispy Kreme is set to serve up a boar-themed donut as part of a limited-edition Krispy Kreme Premium menu that covers two New Year's theme donuts, at their store in department store Takashimaya in JR Nagoya Station, Aichi Prefecture.
The Krispy Kreme Premium Inoshishi features a wild boar lunging out of the center of a donut coated in bitter chocolate. The boar is made from whipped chocolate, with bitter chocolate used for the eyes, coffee chocolate for the nose, and white chocolate for the tusks. The rest of the donut hole is packed with Belgian chocolate cream.
The Krispy Kreme Premium Daruma makes up the other half of the limited-edition offering at the Nagoya Takashimaya store.
The premium donuts are set to retail at 300 yen each. Sales period is Dec. 26, 2018 - Jan. 8, 2019.
Web (Jp): https://krispykreme.jp/pr/pr181212.html
Will you be on the lookout for some "year of the boar" treats in Japan over the new year? Let is know what you find in the comments.
See us on ...
Twitter and Facebook: @citycostjapan
Instagram: @city_cost_japan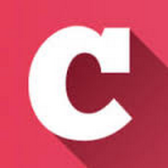 A Q&A and blogging community about life in Japan (plus a load of life-in-Japan stats!). Get your questions answered, share your experience! | Inquiry -> KyodoNewsDigital International Media | Tokyo, Japan | +81 3 6252 6402
---