Dec 23, 2017
It looks like Japan is going to the dogs in 2018, as the turn of the year in Japan will see 2017's rooster make way for the dog -- all part of the zodiac calendar that entered the country's conscious when Buddhism was imported from China. Quite whether a symbolic canine is going to be good for us, we can't be sure, but it looks like it isn't going to help with those New Year's resolutions to get healthy as shops and confectioners in Japan look to stimulate post-Christmas spending with some extremely moreish dog-themed sweets and cakes.
Here are some "year of the dog" (戌年 - inudoshi) treats to be looking out for across Japan
Attention to detail ...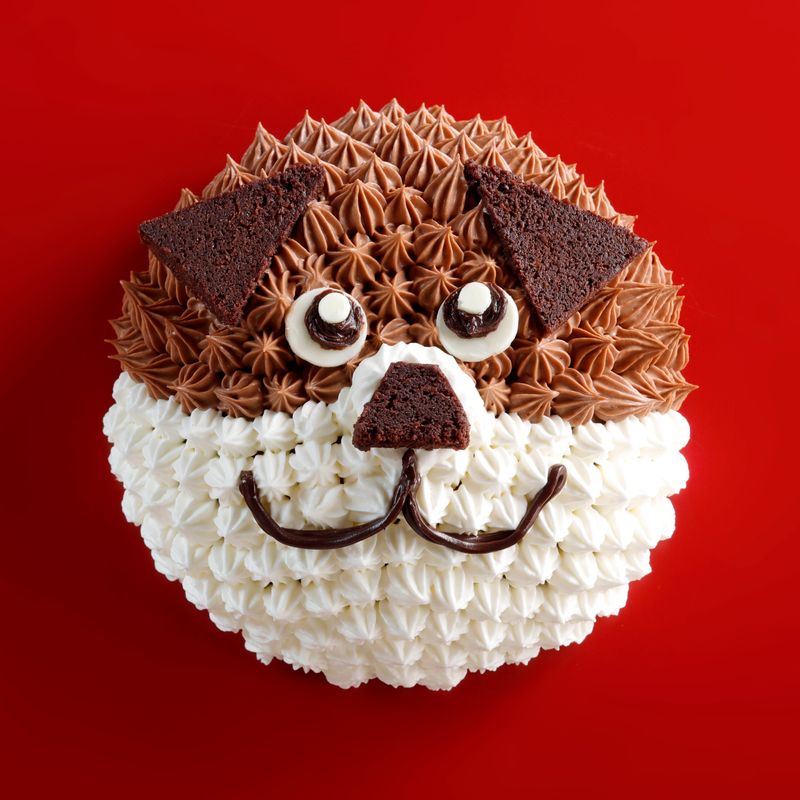 The Sheraton Miyako Hotel Osaka, in the Kansai city's Tennoji Ward, will be putting the New Year's resolutions on hold with their "Zodiac Sweets - Inu" at the on-site Cafe & Gourmet Shop Café Belle.
The dog-themed cake here, if images are anything to go by, mixes the requisite "cute" with an impressive attention to detail in the decoration. "Zodiac Sweets - Inu" is a chocolate cake filled with a strawberry and banana sandwich in the shape of a dome, decorated with fresh cream and chocolate. 15 cm in diameter.
Available: Jan. 1 to Jan. 8 (Reservations required at least one day in advance)
Price: 3,000 yen
Web: http://www.miyakohotels.ne.jp/osaka/english/restaurant/index.html/
Give a dog a bone …
The Rihga Royal Hotel Tokyo, in Tokyo's Shinjuku Ward, will be selling their "ワン!" (Wan! - onomatopoeia for the sound a dog makes) "double roll cake" at take-out store Gourmet Boutique Melissa.
This beagle motif roll cake is flavored with Canadian maple syrup and sugar while the roll cake is made of sponge filled with rich custard and fresh cream. The beagle's fur is expressed with cocoa powder. Those who order the cake can have a message written on a message plate that takes the shape of a dog's bone.
Dimensions: length 16.5 cm / width 8cm / height 7.5 cm
Available: Dec. 30 - Jan. 8 (need to reserve 3 days in advance, limited to 10 cakes per day)
Price: 2,018 yen
Web: https://www.rihga.co.jp/osaka/melissa/
Dog cupcakes …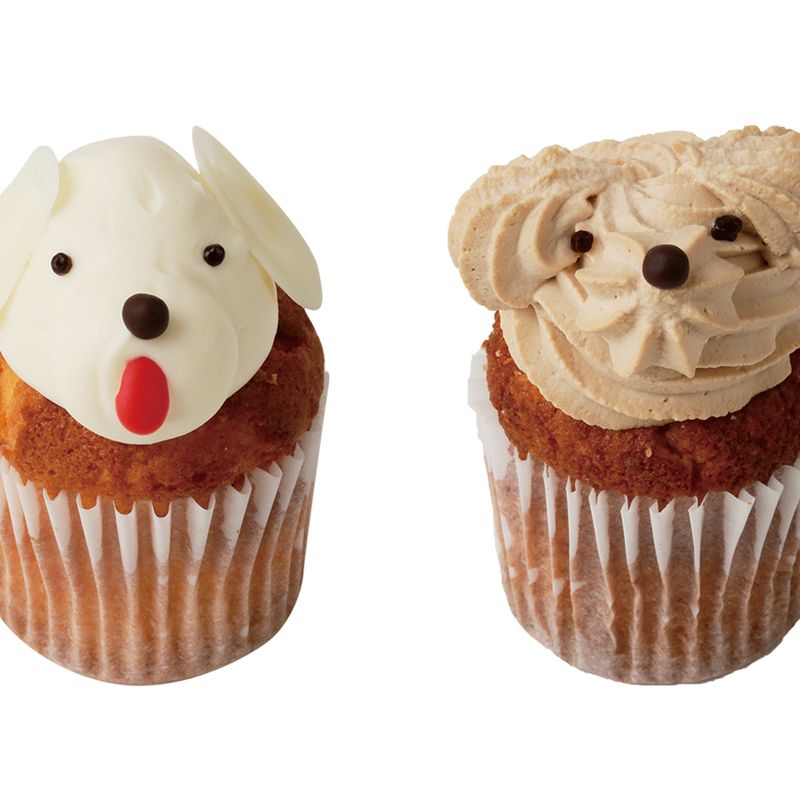 Selling cupcakes and scones produced by confectionary researcher Igarashi Romi, confectionery store Fairycake Fair, in Tokyo's Marunouchi district, will be setting the cute factor to DEFCON 1 with their dog-decoration cupcakes this New Year. The "dogs" will be going on sale in conjunction with the store's "Fairy Cake Fair".
The fresh cupcakes are set to come in the form of canine pair Milky-chan (ミルキーちゃん) and Mocca-chan (モカちゃん) who will be available to purchase, and eat, until Jan 31. Mocca-chan, as the name might suggest, is made from a bitter-sweet coffee cream and sits on a hazelnut-flavored cupcake finished with caramel sauce. Milky-chan is made of a thick, white chocolate and strawberry jam.
Available: Dec. 26, 2017 - Jan. 31, 2018
Price: 460 yen each
Web (Japanese): http://www.fairycake.jp/
For something more regal ...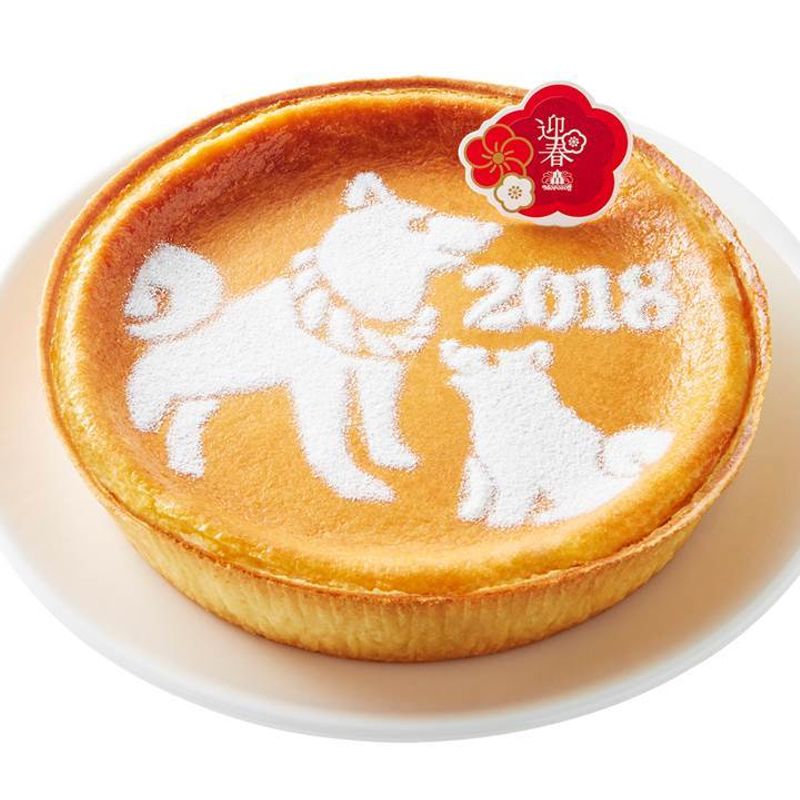 Stalwart of Japan's luxury confectionery scene, Morozoff are also getting in the canine mood for 2018 with their dog decorated Denmark cream cheesecakes. The cheesecake is something of a signature for the Morozoff brand.
There are two cheesecakes to choose from -- the "Parent and Child" motif and the "Dog" motif. The former is the larger of the two and will retail at 1,620 yen. The latter is priced at 1,080 yen.
Available: Dec. 26, 2017 to Jan. 3, 2018 at Morozoff stores nationwide (in principle).
Web: http://www.morozoff.co.jp/en/
Bring on the hard stuff …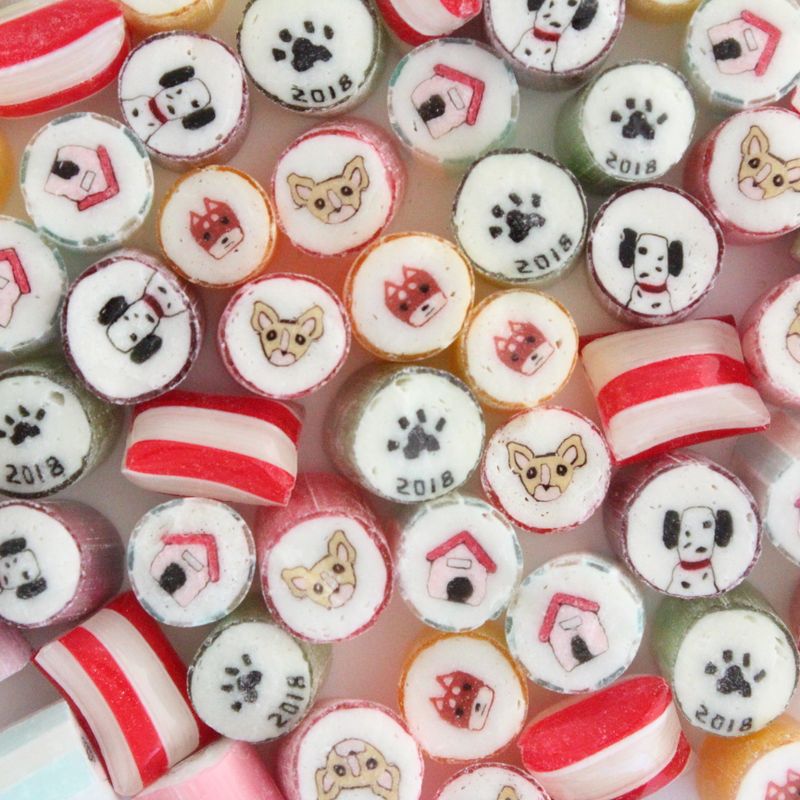 Hard candy (or "rock" as some might say) specialists PAPABUBBLE Japan are bringing out a special canine version of the hard stuff to welcome in 2018 -- the year of the dog in Japan.
Dog-themed candy will be presented / sold in fukubukuro -- lucky dip bags sold over the New Year period in Japan. PAPABUBBLE are calling their fukubukuro "Wanderdul Fukubukuro" (わんダフルな福袋), a play of the mix of "wan" (onomatopoeia for the sound at dog makes … in Japan) and "wonderful". Clever stuff!
The fukubukuro will come in three types: Chiwawa (チワワ) - 1,500 yen / Shiba Inu (柴犬) - 3,000 yen / Dalmatian (ダルメシアン) - 5,000 yen
All of the above will contain the "New Year's Mix" candy mix and "Chocolate Candy". On top of this, "Shiba Inu" bags will contain the "Paw Kintaro Lollipop" while the "Dalmatian" bags will also hold the Valentine's "Strawberry Chocolate Rock Road".
PAPABUBBLE's "New Year's Mix" candy can also be purchased separately in packs that range from 480 yen - 2,300 yen. The candy comes in six variety of dogs / flavors -- chiwawa - cherry / shiba inu - lemon / dalmatian - grape / paw - yuzu / kennel - raspberry / aka shima (赤シマ) - strawberry
Available: New Year's Mix: Dec. 22, 2017 - Jan. 8, 2018 at stores nationwide
Web: http://www.papabubble.jp/
The faithful classics …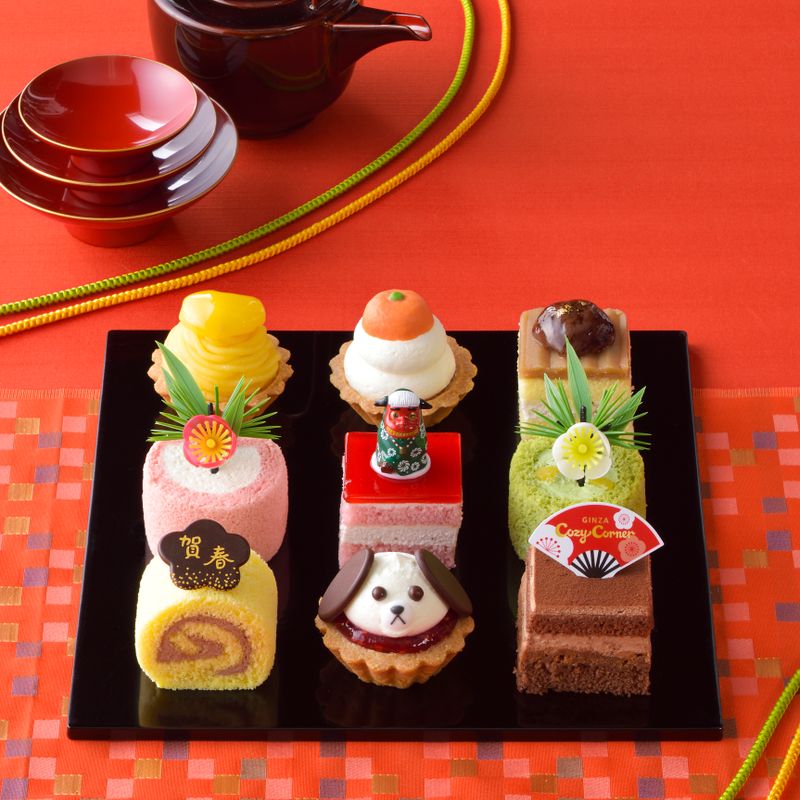 Japanese confectioner mainstay Ginza Cozy Corner will be bringing out eight New Year cake / confectionery specials. Their "Cake Osechi", 12 Lilliputian sized cake bites that resemble the traditional New Year's party food osechi, will include one morsel decorated as a dog.

For something more exclusively canine, Cozy Corner also have their "Year of the Dog Cake" -- a chestnut ice sponge sandwich finished off with a chestnut cream-made cute dog motif.
Available: Dec. 31, 2017 - Jan. 8, 2018
Price: 12-piece set: 3,024 yen / Year of the Dog Cake: 500 yen
Web (machine translation available): http://www.cozycorner.co.jp/index.html
Will you be looking out for some "year of the dog" treats in Japan this New Year? Seen any already? Let us know in the comments.
See us on …
Twitter and Facebook: @citycostjapan
Source and images: PR TIMES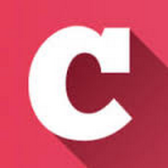 A Q&A and blogging community about life in Japan (plus a load of life-in-Japan stats!). Get your questions answered, share your experience! | Inquiry -> KyodoNewsDigital International Media | Tokyo, Japan | +81 3 6252 6402
---