Sep 20, 2017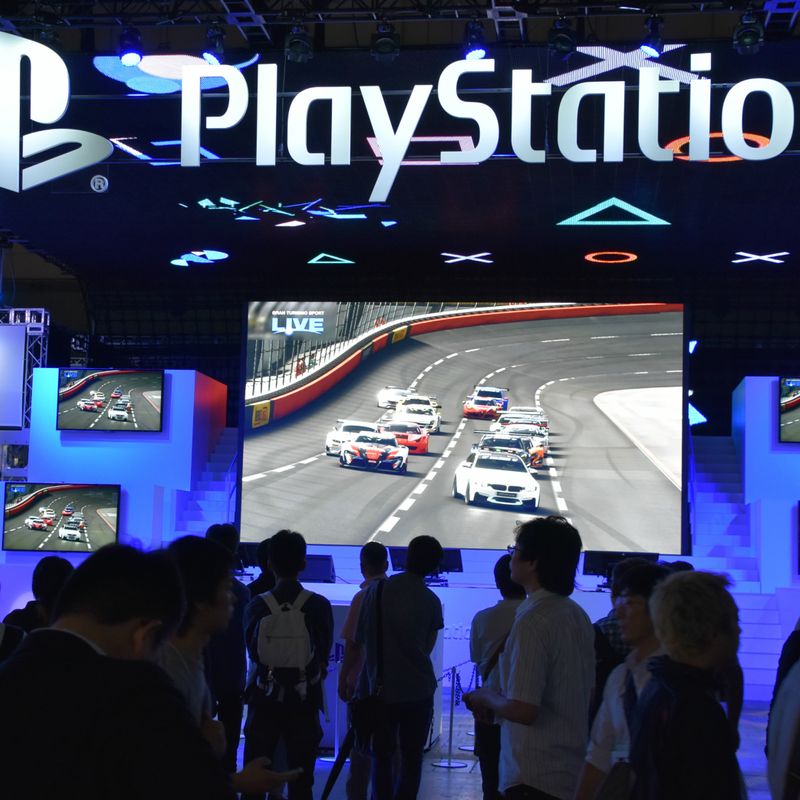 "Reality Unlocked" is the theme for the 2017 edition of the Tokyo Game Show, one of the most eagerly anticipated events on the world gaming calendar. Over the next few days expect the Internet to be awash with frantic announcements, teasers, live streams and images as gamers and gaming media pour over scraps of information tossed out by developers in the build up to TGS to be held of four days from Sep. 21 - 24 at Chiba's gargantuan Makuhari Messe.
Sony are the big swinging appendage in these parts, the gaming giant typically lording over the event (they are on home turf after all). In fact, it's Sony that really get the party started, before it officially starts, with their annual pre-game show PlayStation press conferences live-streamed to a world of gamers crawling up the walls in anticipation. This year's conference took place yesterday with the big announcements being a release date for Capcom's new Monster Hunter World (scheduled for Jan. 26, 2018), a teaser for Left Alive the new game from Square Enix (with Metal Gear artist Yoji Shinkawa on board) and the announcement that classics Gungrave and Zone of Enders are coming to PSVR. In Final Fantasy news, No. 9 is set to be made available for the PS4, and Jan. 19, 2018 will see Ni No Kuni 2: Revenant Kingdom (the sequel to Studio Ghibli - Bandai Namco collaboration Ni No Kuni) hit stores.
Capcom, aside from Monster Hunter World, look set to feature Dead Rising 4: Frank's Big Package, new editions to the Resident Evil franchise, and Marvel vs. Capcom: Infinite among others at this year's show.
Bandai Namco are scheduled to have playable versions of Code Vein, Sword Art Online: Fatal Blade, Dragonball Fighter Z, and City Shrouded in Shadow at their exhibition booths.
Fans of humanoid singer Hatsune Miku will likely want to head over to the Sega / Altus exhibit where they can try their hand at Hatsune Miku: Project DIVA Future Tone DX. Sega / Altus will also be showcasing the playable Sonic Forces alongside videos of FIFA 18 and Star Wars Battlefront II.
The "Reality Unlocked" theme of Tokyo Game Show 2017 points to a gaming world in which innovations have seen developers create worlds and graphics that have become ever closer to looking, well, real. The couplet is also said to refer to a new-look TGS as a "new experience-based event".
VR tech was a big feature of TGS 2016 and the same area will return, bigger and more expansive, in 2017 with AR (augmented reality) and MR (mixed reality) exhibits also set to feature.
Organizers of Tokyo Game Show 2017 have also promised the return of an e-Sports area that has undergone a "comprehensive renewal". e-Sports is a growth industry in Japan and the area at TGS aims to reflect this by holding tournaments on home video game systems and smartphones, sent out over the Internet.
2017 will be the 21st edition of TGS which started out in 1996. 2015 saw the event spread out over all 11 halls of venue Makuhari Messe and last year (the show's 20th anniversary) saw record numbers of exhibitors and visitors (614 and 271,224 respectively). Some 2,000 booths and visitor numbers of around 250,000 are expected for 2017.
Tokyo Game Show 2017 layout
Halls 1 - 8 are scheduled to host the General Exhibition Area and Smartphone Game Area. It's here that visitors will find booths and exhibits from most of the industry heavy hitters along with their marquee titles, open across all four days of the show. It's also in these halls that the "Romance Simulation Game Area" will be set up (dating simulation games for female gamers) as well as the Game School Area for future game developers to connect with educational institutions, and the Family Game Park.
Halls 9 - 11 include the Indie Game Area, a platform for independent developers to show off their wares, the aforementioned VR / AR Area and the e-Sports Area. Those looking to spend some money will find the Merchandise Sales Area in Halls 9 - 11.
There will be a food court and rest area between Event Halls 1 - 8 and Event Halls 1 - 9. Expect something that resembles a typical "food festival" in Japan with vendors lined up side-by-side and long queues for the "best eats".
The Tokyo Game Show 2017 is open to the public over the weekend of Sep. 23 - 24. Tickets are available "on the door" for 1,200 yen (inc. tax). Advance purchase tickets are 1,000 yen (inc. tax). Hours are 10:00 - 17:00.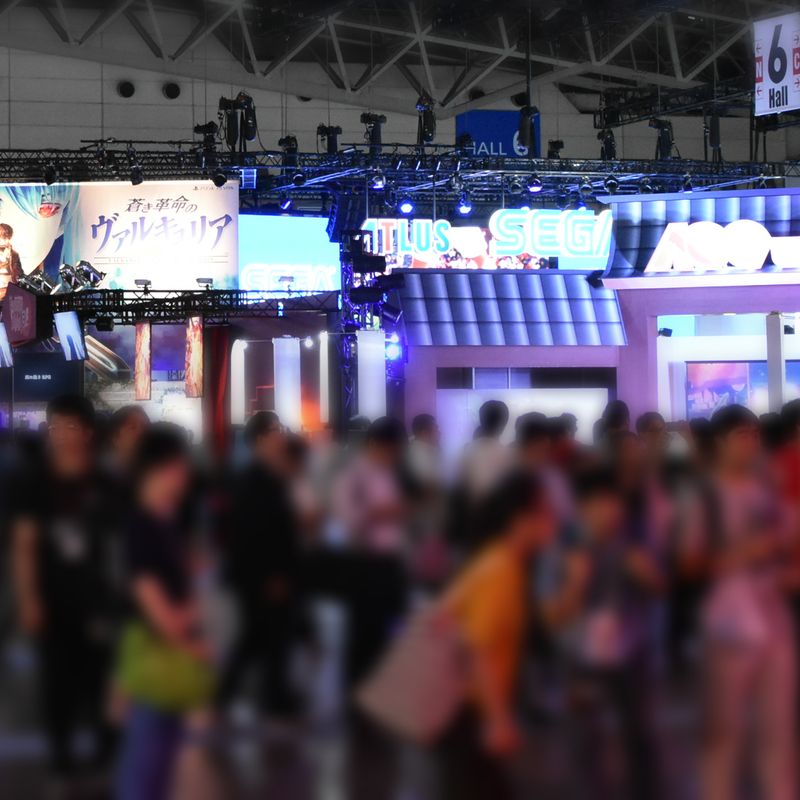 (TGS 2016)

Getting the most out of TGS 2017
The feverish online chatter building up to TGS should serve as a sign of things to come. This is a big deal and the visitor numbers will be there to prove it. Those who don't like tight spaces, heaving crowds and long lines would do well to take some deep breaths and accept that making the most out of the TGS experience requires planning, patience and an acceptance of the fact that taking it all in is probably out of the question.
Buying tickets in advance makes perfect sense. Tickets can be purchased online directly at the TGS homepage (credit card only) or they are available for purchase at convenience stores. 1,000 - 1,200 yen seems a very reasonable price for the amount of software, tech and excitement that the show packs in.
Chances are that most visitors will never be at the show early enough (some fans will have likely camped out overnight). Maybe this harsh truth will serve as a wake up call to get on the first train, or maybe it'll just prepare the mind for some long queues outside of Makuhari Messe.
Expect popular demos to have queues, long ones. As was touched upon earlier, it's unlikely that the knowledgeable gamer will get through all the show has to offer. Acceptance of this is really the key to having a good time here (even press days are crowded). Prioritise what you want to see, and don't waist time on those exhibits you're not so sure about. TGS is an exhibition after all, a chance for the visitor to discover the new and unexpected.
On a similar note, the nearest train station to Makuhari Messe is Kaihimmakuhari serviced by the Keiyo and Musashino Lines. Depending on what time one arrives, the station area is likely to be chaos, with crowds of people even just waiting to get off the platform and through the tickets gates. There can be no danger of getting lost though, as 90% of passengers will be heading to the game show. It will also serve the visitor well to thoroughly check train times and schedules (including rapid trains and local trains). Makuhari Messe might be one of the major international venues in Japan but it sits in an area served by some of the most frustrating train access in all of Kanto.
While there is a food court at the Tokyo Game Show many visitors might feel a sense of frustration at having to take time out for a bite to eat. Have a decent breakfast, or bring along a bit of something to bite into while waiting to get in. Buy food at shops around Kaihimmakuhari Station. There's a convenience store close to the venue but expect it to be packed (with people, rather than food).
Smoking areas are typically provided in the venue itself so there should be no need to waste time on desperate puffs while spaces in the queue are taken.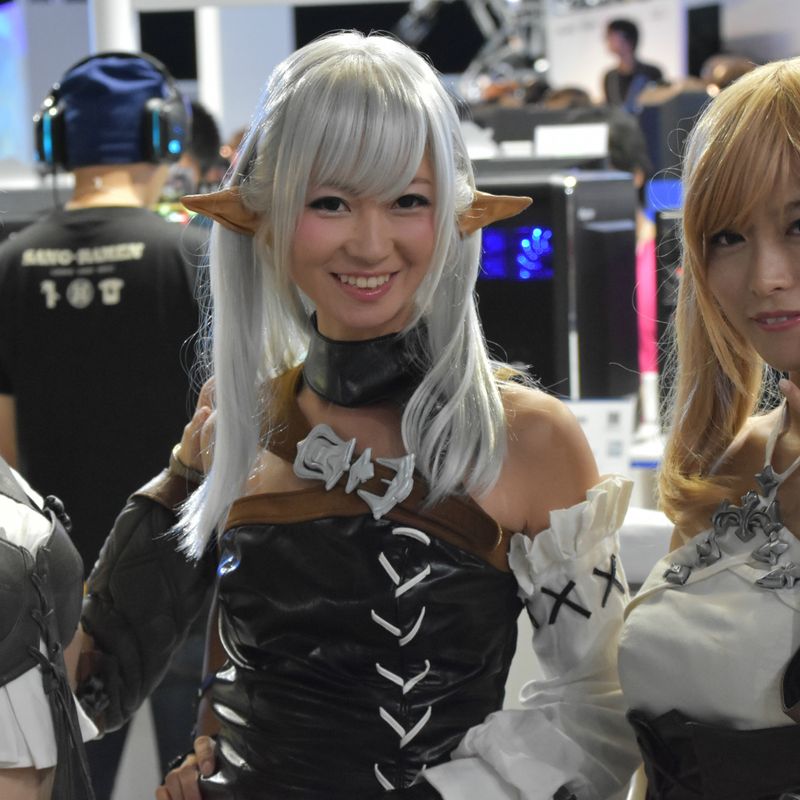 (TGS 2016)
While most visitors to TGS are there for the games, as with many "sub-culture" exhibits and events in Japan one might expect an army of cosplayers to be in attendance. This year's Tokyo Game Show will feature a cosplay event in the form of the Cosplay Collection Night. The event, presented by Cure World Cosplay, is due to take place on the event stage in Hall 1 on the Saturday (Sep. 23) from 18:30 - 20:00. TGS will also host cosplay areas in Halls 9 - 10 as well as outside the venue on the south side of Halls 4 - 6. Those who have been to similar events will know to expect long queues (almost exclusively male) in front of the most popular (read: provocatively dressed) cosplayers. One shouldn't expect taking pictures of the cosplayers to be over in a few minutes so it's better to have priorities set: games or cosplay?
Expect popular demos to have queues, long ones. As was touched upon earlier, it's unlikely that the knowledgeable gamer will get through all the show has to offer. Acceptance of this is really the key to having a good time here (even press days are crowded). Prioritise what you want to see, and don't waist time on those exhibits you're not so sure about. TGS is an exhibition after all, a chance for the visitor to discover the new and unexpected.
On the theme of taking pictures at the Tokyo Game Show, be aware that some displays and some of the booth staff / models may require of the would-be snapper to have a press pass. For the most part, this isn't the case, but it pays to be polite and ask for permission before hand.
The provocatively dressed booth models at the Tokyo Game Show have remained both a thrill and / or a poor reflection of society depending on one's look out. Quite what 2017 has in store in this regard is unknown (although likely unchanged). Models are usually OK with having their picture taken, all part of the job one would have thought (and it'll help if you take whatever leaflet / promotional material they are handing out), but permission should be sought. These people are at work though so stopping for chat is both inappropriate (especially THAT form of chat) and likely to draw the eire of other shutterbugs awaiting their turn. If you're ever uncertain about approaching models / cosplayers for a photo, keep your eyes peeled for the impromptu free-for-all sessions during which all and sundry can feel free to take pictures.
We'll be Tweeting updates from the show on Friday Sep. 22 so be sure to check us out at ...
Twitter: @City_Cost_Japan
And on ...
Facebook: @citycostjapan
See some of our coverage of Tokyo Game Show 2016
Game On! Tokyo Game Show 2016: Photo Gallery and Tips
Tokyo Game Show 2017: official
Makuhari Messe: homepage
Map:
Image top: TGS 2016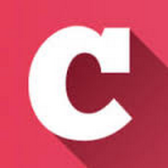 A Q&A and blogging community about life in Japan (plus a load of life-in-Japan stats!). Get your questions answered, share your experience! | Inquiry -> KyodoNewsDigital International Media | Tokyo, Japan | +81 3 6252 6402
---