Apr 18, 2018
Earth Day Tokyo 2018 (アースデー東京) returns to the Japan capital for a weekend (April 21 -22 -- not a day) of environmental awareness raising, talks, performance, food and booze at the Yoyogi Park Outdoor Stage in Shibuya. In the post-truth era and with the gargantuan operation that is the 2020 Tokyo Olympics and Paralympics on the horizon (2020 will be the 50th anniversary of Earth Day) the 2018 edition of Earth Day Tokyo could be the most important to date.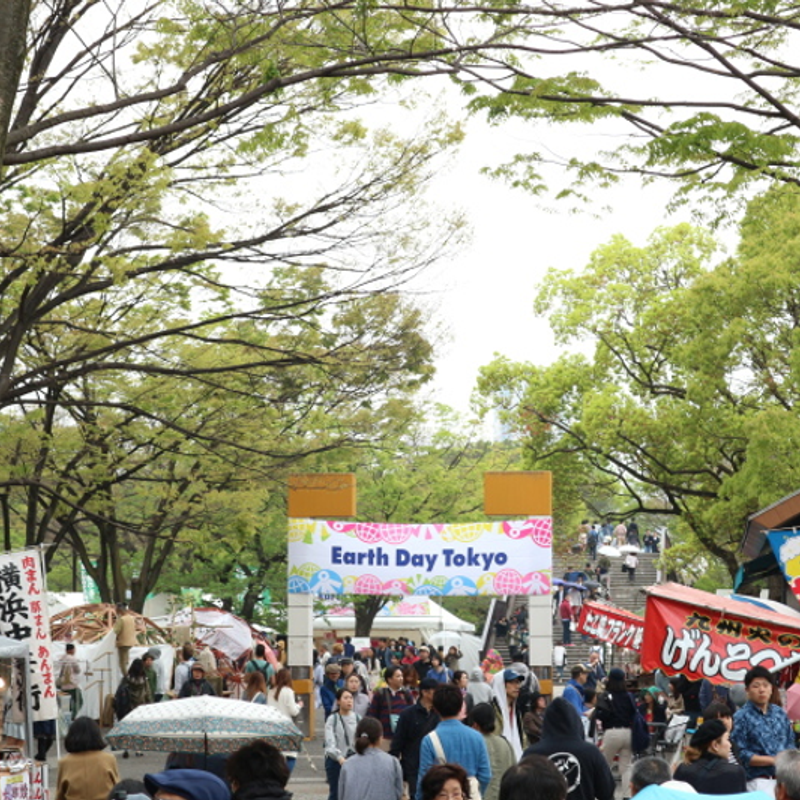 Annual environmental awareness raiser, Earth Day (April 22) celebrates the birth of the modern environmental movement which, in 1970, came at a time when U.S counterculture was building to a peak and baby boomers were starting to see beyond a chemical haze, their next lay, and the death of Jimi Hendrix to concern themselves with issues of environment as well as the Vietnam War.
The first Earth Day was an unqualified success leading to the creation of the United States Environmental Protection Agency. Things went global in 1990 when some 200 million people in over 140 countries (including in Japan) were brought out of their armchairs to act and put recycling high on the agenda.
The numbers continue to grow for Earth Day and organizers the Earth Day Network, with the 2010 edition hooking up with 22,000 partners across 192 countries (Yes, there are that many).
One could make a strong case that Earth Day is now more important than ever. In this "post truth" era in which online opinion seems to trump (pun intended) actual facts, and denial can now be termed as alternative truth, the opportunity for face-to-face interaction with expertise and experience is perhaps a priceless one, affording both appeals to our emotions as well as our intellect and rationality.
Earth Day Tokyo has been held over the weekend closest to April 22 on and around Shibuya's Yoyogi Park Outdoor Stage since 2001 with visitor numbers consistently around the 100,000 mark.
The event is marked with on-stage performances, and a gathering of booths / stalls for NPOs / NGOs holding talks and dispensing information, as well as those for environmentally conscious creators, artists, designers, retailers and foodies.
As much as the message is a serious one, Earth Day Tokyo manages to keep the vibe light. As such, the absence of any miserable, holier-than-thou Bob Geldof types is marked and with the Shibuya, Harajuku, Omotesando location comes the great potential for people watching -- expect plenty of bowel-cut fringes, dogs in pushchairs, and couples who've established their relationships over a shared love of hats.
On-stage performances take more the form of celebration rather than industry posturing, and staff at the NPO / NGO tents have, in this expat's experience, been friendly and approachable rather than preachy. All that being said, Earth Day Tokyo organizers take to the disposal of garbage during the event with military discipline (make sure you crush your cans before putting them in the bins).
While Earth Day Tokyo may be a bit of a challenge for those who don't speak or read Japanese, all in, this is a very accessible event, and one where visitors can get as much or as little out of the potential learning and activism experience as they so desire (although some visitors may have trouble repressing knowing smirks at a lot of the cliché on show -- acid faces, Hare Krishna chants, and the inevitable alpaca ponchos, just to scratch the surface).
Efforts for Earth Day in Japan are not limited to Tokyo. Look out for events across the country where Hokkaido, Chiba, Shonan, Toyama, Ishikawa, Nagano, Osaka, Okinawa, and more have hosted Earth Day events in the past.
Earth Day Tokyo 2018


Earth Day Network (EDN), the organization leading proceedings for Earth Day, announced in a press release in February this year that the focus for Earth Day 2018 would on putting an end to plastic pollution. EDN is calling for uniform regulations on the disposal of plastics as well as looking to create support to bolster a global effort to eliminate single-use plastics in a campaign they are calling "End Plastic Pollution."
"There is a growing tidal wave of interest in ending plastic pollution and some countries and governments are already in the vanguard. Earth Day Network believes we can turn that tidal wave into a permanent solution to plastics pollution," said Kathleen Rogers, President of EDN.
And people in Tokyo can be a part of these efforts, or at least learn more about them and the people and organizations on the front line, at Earth Day Tokyo 2018.
Shibuya's Yoyogi Park Outdoor Stage and surrounds will be host to a line up of some 60 NGOs, NPOs and other organisations across the two-day (Yes, not one but two) event in the capital, with organizers, the Earth Day Tokyo Secretariat, readying themselves for some 100,000 visitors over the course of the weekend.
The Earth Day Tokyo 2018 Official Talk Tent will be hosting talks on topics ranging from earth conscious tech, through environmental issues facing the 2020 Tokyo Olympics and Paralympics, to what Earth Day means to artists (including a guest appearance from the Japanese singer, "bird").
The slogan for Earth Day Tokyo 2018 reads, "HELLO EARTH #今日もいい感じ" (kyou mo ii kanji -- Today feels good, too).
Map:
Further reading ...
Earth Day Tokyo 2017 calls for a shift in lifestyle
Will you be attending Earth Day Tokyo 2018? Let us know in the comments.
See us on ...
Twitter and Facebook: @citycostjapan
Instagram: city_cost_japan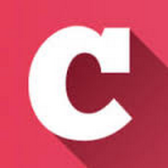 A Q&A and blogging community about life in Japan (plus a load of life-in-Japan stats!). Get your questions answered, share your experience! | Inquiry -> KyodoNewsDigital International Media | Tokyo, Japan | +81 3 6252 6402
---