Jun 15, 2017
"Kids should be seen and not heard" goes the laboured old saying. Well, should that be the case in Japan, at least we can have our offspring looking smart in the latest set of threads. Or can we? In Japan, at least. Indeed should we? Is it worth the expense to kit out the little ones in the latest brands, only for them to be discarded in the all-too-soon future. The brand clothes that is. And more to the point, where can we shop for babies and kids clothes in Japan anyway? Well, plenty of places, if you know where to look. (One supposes you don't start looking until the pitter patter of tiny feet looms.)

The market for kids clothes in Japan (as well as toys, treats, and educational materials) might be seen as one where branded, pricey items come to the fore. This might be down to Japan's population decline resulting in doting grandparents having fewer grandchildren to spoil. For the budget conscious parent however, such items will likely be seen as an unnecessary stretch.
However, in an attempt to cater to a wide range of budgets we list below a number of stores in Japan from which parents can buy clothes for their kids at a range of prices, from the high-end to the cheap. Starting with the high-end, of which there are a lot ...
High end stores in Japan












Kodomo Beams (b こどもビームス)
Web: http://www.beams.co.jp/kodomobeams/
Beams seems to be somewhat of a 'go-to' store for fashion conscious Japan. Their kids off-shoot, Kodomo Beams, also looks to be well stocked with some of the hippest of kids fashion in Japan. Definitely the 'go-to' place for those cool, little fashionistas ... if mom and dad have got the money!
Kodomo Beams works with a large number of brands (covering most letters of the alphabet) which plenty of parents will likely be familiar with. At the time of writing, Kodomo Beams was even working with Fuji Rock Festival to retail special 'fest' t-shirts.
There are two stores in Tokyo (Shibuya and Tachikawa), and two stores in Kansai (Kobe and Kansai Airport).
StompStamp
Web: https://www.stompstamp.co.jp/
With 30 locations around Japan, this store carries up to 200 brands for babies and children and is the place to find your high-end to casual kids fashion items from Japan and overseas. StompStamp works with 'character' brands like Disney and Peanuts as well has producing their own 'StompStamp' collection. Those who consider themselves a bit more 'rad', might enjoy the baseball caps from NEW ERA.
StompStamp branches cover pretty much the length of Japan, with locations from Hokkaido down to Kyushu.
Bonpoint
A refined children's clothing brand from Paris, Bonpoint is probably a good resource if you are looking for good quality formal wear for your kids. And by 'good', we mean very expensive ... but still good, one would assume.

The fact that branches of Bonpoint are listed as 'boutiques' will perhaps give parents an idea of the kind of price range that shopping here involves.
Find Bonpoint 'boutiques' in Tokyo, Yokohama, Shizuoka, Nagoya, Osaka, Kobe, and Fukuoka.
Ma mère
Web: http://www.mamere.co.jp/shop/sl_index.html
If store location is an indication of what to expect from price, then brace yourselves - all but one of the 'stand alone' Ma mère stores in Japan are located in the plazas of posh hotels, and the one that isn't, is to be found in Hiroo, Tokyo, typically not a place one associates with budget shopping.

Store list ...
Imperial Hotel, Tokyo
Hotel New Otani, Tokyo
Imperial Hotel, Osaka
Rihga Royal Hotel, Osaka
The Hliton Plaza, Nagoya
Ma mère can also be found in department stores in the cities above as well as in Fukuoka.
Brands sold at Ma mère include the likes of Fendi, Armani Junior and Chloé.
Shopping online is available via Rakuten.
Caramel
Web: http://www.caramel-shop.co.uk/stores
Caramel, the high-end British fashion retailer, has a solitary Japan store in Daikanyama, Tokyo. The store stocks (not sure that's the correct term for a place like this) items for baby and child as well as for the home.

Being British, the Caramel homepage is easy to access for English-readers, but you can have the prices of items listed in Japanese Yen. For parents who can't make it to Daikanyama, it looks like shopping is available online through the homepage.
Definitely for the more discerning parent (and one with a bit of money to spare).
Daikanyama store address: HILLSIDE TERRACE C29 - 10, Daikanyama, Sarugakucho Shibuya, Tokyo
Bonton
Web: http://www.bonton.fr/en_7/ozcms/stores/
A spin off of Bonpoint, this equally high-end brand aims to cater to the lifestyle of modern kids, whatever that means. Bonton is well trusted by many 'celebs', with kids clothes, footwear, toys and books that you can spot in many fashion magazines.

At the time of writing Bonton was engaged in collaborations with Peanuts and Vans.
Bonton has its own store in Daikanyama, Tokyo, but you can also find the brand being retailed in stores around Japan, including in Hiroshima, Okayama, Himeji, Matsuyama, and Kamakura.
Sayegusa
One of the longest standing kids clothing stores in Japan, Sayegusa was established in Ginza in 1869. The Ginza main store is housed in a building from the Meiji era and is decked with arguably some of the finest clothing items you never though they did in kids sizes. There is another Sayegusa store in Osaka.
As well as having their own line of kids clothes, Sayagusa is also a place to find items for kids from the likes of Paul Smith and the above mentioned Bonpoint.
The store / brand has a website that is easy enough to negotiate language wise although, honestly, it's a bit too fancy for its own good, making it somewhat cumbersome to see what it is they are selling.
Hakka
A brand with a number of stores that carry fashionable essentials for any kid in Japan, all the way to their elementary school years. The Hakka brand also carries fashion items for mothers, who want to match what their kids are wearing.
Stores nationwide in Japan, from Hokkaido down to Kyushu.
Shopping is available online via the brand's website. The website is only available in Japanese, but light negotiation to see what's on offer, and where, is easy enough with a basic understanding of the lingo.
Familiar
Web: https://www.familiar.co.jp/english/
"With their happiness and well being in mind, let's create the kind of clothes we would want for our own children.", reads the opening of the introduction to Familiar, a Japanese brand set up in the 1940s by Japanese women. Items from the brand cover new borns through to kids up to the age of five.
Founded in Kobe, Familiar also has stores in Osaka and Tokyo. Shopping is available online via the brand's website.
Petite Bateau
Web: http://www.petit-bateau.co.jp/shop/default.aspx
The popular and long-standing French brand can be found nationwide in Japan with clothing items for babies and kids. Their Japan website isn't the easiest to negotiate but you could always head over to the UK version to get an idea of what the brand is about.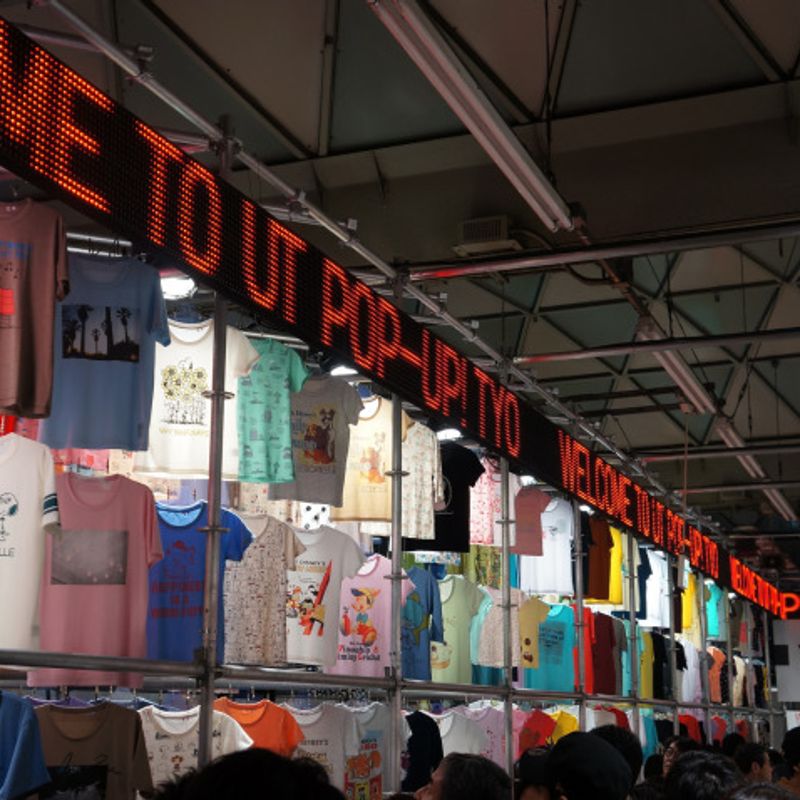 Major Retailers in Japan
Retailers that we might be familiar with back home have a pretty strong presence in urban Japan these days. Obviously Uniqlo has an extra strong presence. All of these could be a useful, easy access kind of resource for clothes for kids in Japan. While still not the cheapest options around, they are an ever-present (in the cities) and are, in most cases, less of a burden on the wallet than the stores mentioned above.
Those retailers that it would be hard to miss in Japan's sizeable cities ...
Akachan Honpo - More like an outlet style kids superstore where you can find anything and everything that your kids would need growing up.
Next - Yes, 'next' have a presence in Japan with stores in the Kanto area as well as Osaka, Fukuoka, Hyogo, and Sendai
Cheaper clothes for kids in Japan
The best bet here in Japan might well be to get out of the city, just a little bit (if you haven' already). Shopping centers and 'department stores' located in, on, or very near to Japan's suburban train stations are often a reliable resource for no-frills clothes, the kind which many parents might regard as being perfect for kids who will grow out of them soon anyway. Not that you won't find designs, patterns, sports brands and character themes that'll have the little ones beaming with the kind of delight typically provided by forts and dens made out of cardboard boxes. Great resources as they may be however, they're not the kind of places one would come to 'make a day out of it', so to speak.
Aside from these suburban shopping centers, some other stores for cheap kids clothes in Japan to look out for ...
NishiMatsuya (西松屋)
A good budget option for baby clothes and clothes for younger children, NishiMatsuya also has maternity wear, all manner of toys and bits of kit to rear the baby. At the time of writing NishiMatsuya was also doing a collaboration with Disney ('Disney baby').
There are branches of NishiMatsuya nationwide in Japan. Yes, including Okinawa.
Shimamura (しまむら)
Web: https://www.shimamura.gr.jp/shimamura/
A staple of the Japan budget shopping scene, Shimamura has a bit of something for everyone at prices that are arguably some of the most affordable in Japan. They have sections for kids and it's always worth taking a look in these stores if you come from the school of thought that clothes for kids really shouldn't be anything fancy.
Stores everywhere in Japan!

Japan's Outlet Malls
Japan's outlet stores could be a good resource when it comes to buying clothes for kids over here. With discounts on brand items sometimes going beyond 50% (although don't come in expecting that) an outlet mall in Japan may well serve as a reasonably priced one-stop-shop kind of situation, for kids and the rest of the family. Of course, Japan's outlet malls tend to be located some distance from anywhere that is convenient, so if you're going to make the effort to get to them, it's probably wise to come with a full wallet to make it worth the trip. For more about Japan's most popular outlet malls see an earlier post on City-Cost here.

Brands you can usually find in Japan's outlets:
Gap
Beams
United Arrows
Ribbon Hakka Kids
Miki House
Combi
Ralph Lauren
Bonpoint
The above is by no means meant to be a comprehensive guide to stores for babies and kids clothes in Japan. If you have any other suggestions we'd love to hear from you. Leave your ideas in the comments below.
See us on ...
Twitter: @City_Cost_Japan
Facebook: @citycostjapan
Images:
Top: Beatrice Murch Flickr License
Middle: hirotomo t Flickr License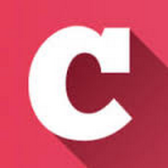 A Q&A and blogging community about life in Japan (plus a load of life-in-Japan stats!). Get your questions answered, share your experience! | Inquiry -> KyodoNewsDigital International Media | Tokyo, Japan | +81 3 6252 6402
---