May 25, 2018
Tokyo or Kyoto -- twin pillars of Japanese tourism propping up this country's holiday industry with the world's largest city on the one hand and a city rich beyond avarice with culture on the other.
It's an oft asked question in the online ether about which of these two Japanese gems, Tokyo or Kyoto, is worthy of the tourists' time should that time in Japan limit them to only one.
In our (read: this expat's) temptation to answer something along the lines of, "Well, you really should be making time for both!," we are likely betraying our geographical origins. Yes, from our perspective, were Japan not a home of sorts, it would be a long way from home. The kind of distance that equates to "once in a lifetime," "dream honeymoon," or at least something a bit more special than buckets, spades and a crack of dawn drive to the nearest beach.
But this is the question to hand -- Tokyo or Kyoto? -- and one wonders if we might be able to add anything of interest, from our expat perspective, to the myriad of answers already out there.
Let's not beat about the bush here, though. Unless you have a specific interest in temples and shrines, or an aversion to massive cities, then the only answer can be Tokyo. Surely?
Yes, Kyoto has featured at No. 1 on many a glossy travel publication's list of the world's best cities to visit in (insert year here), but that's likely because the writers know that visits to Kyoto will typically occur via Tokyo anyway.
But if we must compare, perhaps we should start by knocking some points of comparison between Tokyo and Kyoto on the head …
Shopping
If Tokyo doesn't have it, it probably doesn't exist. And if Kyoto does have it, Tokyo probably has more if it in stock, in different shapes, sizes, and color.
It should also be noted that Kyoto cannot compete with Tokyo when it comes to "themed shopping," where everything in a given genre is collected into one giddy organsmic area -- electronics, pop-culture kit, high-end fashion, books, musical instruments, sports gear to name a few. Kyoto just doesn't have the size to house such areas. Tokyo does … and then some.
Nightlife
There really is no competition here. This is a case of David and Goliath but without the romance or allegory. Goliath wins … and with brutal efficiency.
Sure, a night out on Kyoto's Kiyamachi Dori is a wonderful experience where you can find a range of bars, pubs and eateries, and those with a keen eye might find some personal gems dotted around town. But that's about it.
Tokyo on the other hand has a nightlife scene that is as affluent and depraved as one might expect of the world's largest city. From Roppongi meat markets to classy skyscraper bars with views to Tokyo Tower. From niche scenes in Shibuya, Ebisu and Nakameguro to bold, brash and ever-so-seedy Shinjuku, Tokyo is dripping in nightlife options, and most of them without a strict dress code.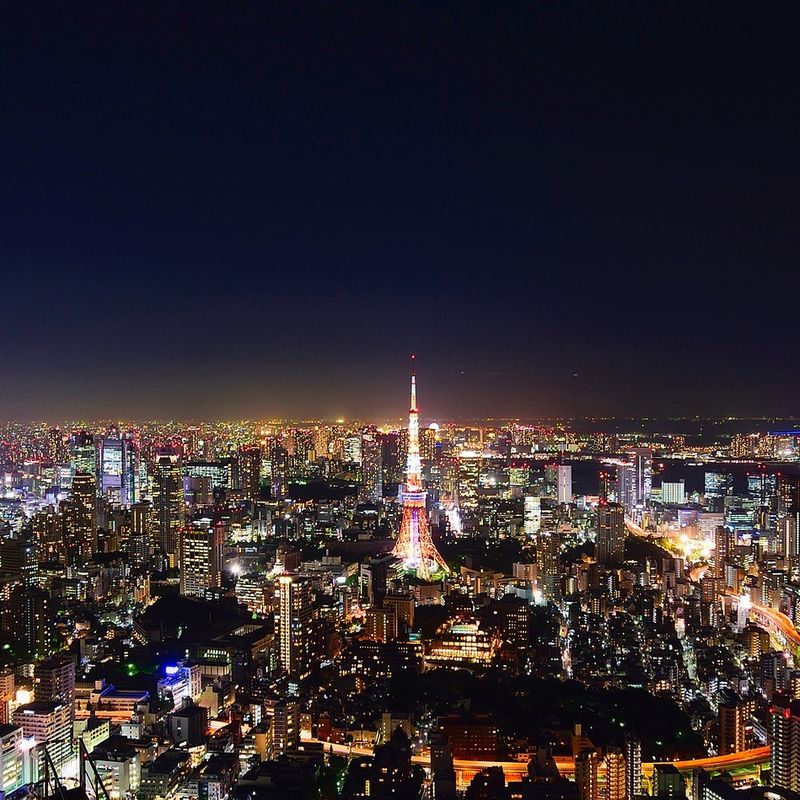 Temples and shrines
"...more than 1,000 Buddhist temples and over 400 Shinto shrines it is one of the world's most culturally rich cities." reads an introductory passage to Kyoto in our 2017 edition of Lonely Planet Japan.
There seems little point in confirming the numbers. Suffice to say that Kyoto has a lot of temples and shrines. Probably more than the casual Japan traveler needs.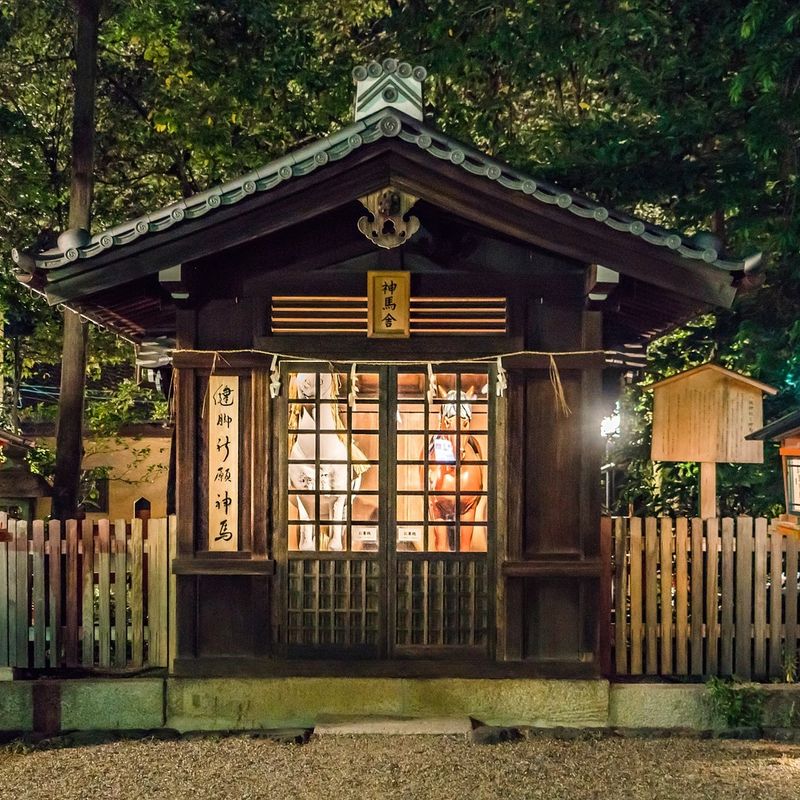 The question is, "Are they worth it?" Perhaps it's the superlative that is the cause of this Kyoto or Tokyo dilemma. One of the "world's most culturally rich cities" is very enticing. Whether or not the traveler is well-versed enough to appreciate this is another matter. On initial encounters, Kyoto appears as the same kind of urban planning anathema as any of Japan's cities. Europe this ain't. And in Meiji-jingu, Sensoji, Nezu-jinja, Yanaka et al, Tokyo does provide plenty to chew over and think about in this regard.
Still, dig a little deeper and Kyoto's stockpile of temple and shrine jaw-droppers becomes something to marvel at. If this is to be the predominant theme of one's Japan travels, then Kyoto or Tokyo isn't really something to dwell on. Kyoto all the way!
Sucker for romance
There are many factors of this "Tokyo or Kyoto" faceoff that can be quantified and qualified to reduce choice making to simple math. However, it's simply not possible to wrap up in stats just how heart-shatteringly romantic Kyoto can, at times, appear.
Perhaps this is all a bit subjective but evenings in downtown Kyoto, for this expat at least, are intoxicating to the point of tears. It's as if the night does away with all the rough edges and the brutal, cold efficiency of modern Japan to leave Kyoto's underlying beauty basking in the haunting glow of its old lamps.
Tokyo appears an out of control buffoon by comparison.
Where comparisons between Tokyo and Kyoto get a little blurred ...
Food and dining
Let's clear some things up right away -- unless you're an Anthony Bourdain type you're unlikely to get much from comparisons between Tokyo and Kyoto when it comes to food and dining options.
Of course, population difference dictates that Tokyo has far more of both but the practical truth is that both cities (in fact any city of significant size in Japan) will have so many dining options as to leave anyone who feels the need to ask the "Tokyo or Kyoto?" question likely feeling overwhelmed enough to send them off in the direction of the nearest McDonald's, in which case you might as well be anywhere.
In fact, maybe this is a point worthy of comparison -- in an emergency or a moment of weakness the Japan capital is more likely to have to hand an international food / coffee chain. Whether or not this is a good thing, we'll leave that for the traveler to decide.
To be more specific on the "overwhelmed" point, it's an unfortunate truism for both the Japan traveler and Japan expat that in this country most eateries and watering holes are either without windows or they are located on the upper floors of buildings (with or without windows) thus starving the hesitant would-be patron of the chance to safely assess the situation within. Add to this literacy, language and cultural barriers and, whether in Kyoto or Tokyo, the hungry traveler is often left with but one choice -- to follow the path of least resistance, wherever that may lead.
There are some distinct differences between the two cities' dining options though …
Tokyo must surely offer more when it comes to themed-restaurants and character cafes. The Japan capital can also offer river or bay cruises that serve up meals as punters watch scenery glide by. Not available in Kyoto. And there are more options in terms of fine dining from atop some massive skyscraper with the city lights laid prostrate below.
Kyoto, on the other hand, boasts of what must surely be one of the more atmospheric and romantic dining options in Japan -- "Kamogawa Noryo-yuka" where the restaurants of Pontocho and around open up their terraces over the Kamo River in the center of the city during the summer months for an al fresco experience that is impossibly Japanese and ever so Ghibli fantasy.
Staying in Kyoto, an evening stroll around lamp-lit Gion or Higashiyama is as romantic as it is haunting and subtle, and subtlety isn't one of Tokyo's strong points.
Airport access
In terms of long-haul flights, Kyoto is served by Kansai International Airport (KIX) and Tokyo by Narita International Airport (and in some cases Haneda Airport).
Choosing between Kyoto and Tokyo based on international airport access perhaps reflects a certain cold efficiency in the travel planning and anyway, neither Narita of KIX are particularly convenient for their respective destinations (well over an hour and a few thousand yen if taking trains). Let's call this a score draw. A really boring one after extra time!
Day trips from Kyoto & Tokyo
Kyoto fares very well in this regard, serving as a pretty good place for exploration of Kansai as a whole, should you feel that Kyoto itself isn't enough to contain you. Osaka, Nara, Kobe, and the resplendent Himeji Castle are all within an hour or so by train from Kyoto Station. As are the shores of Japan's largest lake, Biwako, and the charming castle town of Hikone.
And if all of Kyoto's high-end culture should prove too much, the traveler can always inject a little irreverence into their travel itinerary with a day out at Universal Studios Japan - again, within an hour on the train.
While Kyoto's day-trip options are arguably more iconic than those available to the Tokyo-based traveler (with the exception of Mt. Fuji), the Japan capital still has plenty to choose from.
Seaside Kamakura and Enoshima have the beaches, breezes, history and bohemia, while Yokohama can arguably boast of being even more cosmopolitan than Tokyo itself. Then there are the mountain-light escapes of Okutama and Mt. Takao (Takao-san), that Ghibli cave in Chiba, and the theme parks of Disneyland and Fuji-Q Highland.
It's probably worth noting that while Hakone, Nikko, and the lakes dotted around Mt. Fuji are within day-trip distance of Tokyo, travelers would be looking at a fairly arduous experience in their attempts to get much out of them in such a short time frame. These are really better served as overnight destinations.
Tokyo or Kyoto as a base for day trips then? This really is a tough one to call. To use sporting parlance, let's call this a "score draw," and a very entertaining one at that. If we take things to extra time, Tokyo might deliver a devastating blow in its offer of access to beaches and beach activities such as surfing, windsurfing and, well, lounging (in the warmer months).
Does size really matter?
Asking what the largest city in the world is these days seems to bring about convoluted and confusing answers. Some, admittedly light, research turns up China's Chongqing (No, I'd not heard of it either) has having the largest "city proper" population whereas Tokyo seems to have the largest population by urban area (Wikipedia). Still, it seems to be OK to say that Tokyo is the largest city in the world … at least by some measurement and this should give the Japan capital enough box-ticking appeal for many travelers.
Of course, some travelers like their urban areas to be compact. Well, Tokyo might be dense, but it could never claim to be compact.
However, "compact" could be interpreted as being easy to get around and in this regard, Tokyo, despite being so much larger than Kyoto, is arguably the easier proposition -- a testament to its magnificent train and metro network. This is especially true when it comes to getting to marquee attractions which are easier to reach in Tokyo than counterparts in Kyoto, some of which will require the use of confusing buses or, alternatively, long(ish) walks.
Still, Tokyo is massive to the point of absurdity, and for some this can be off-putting.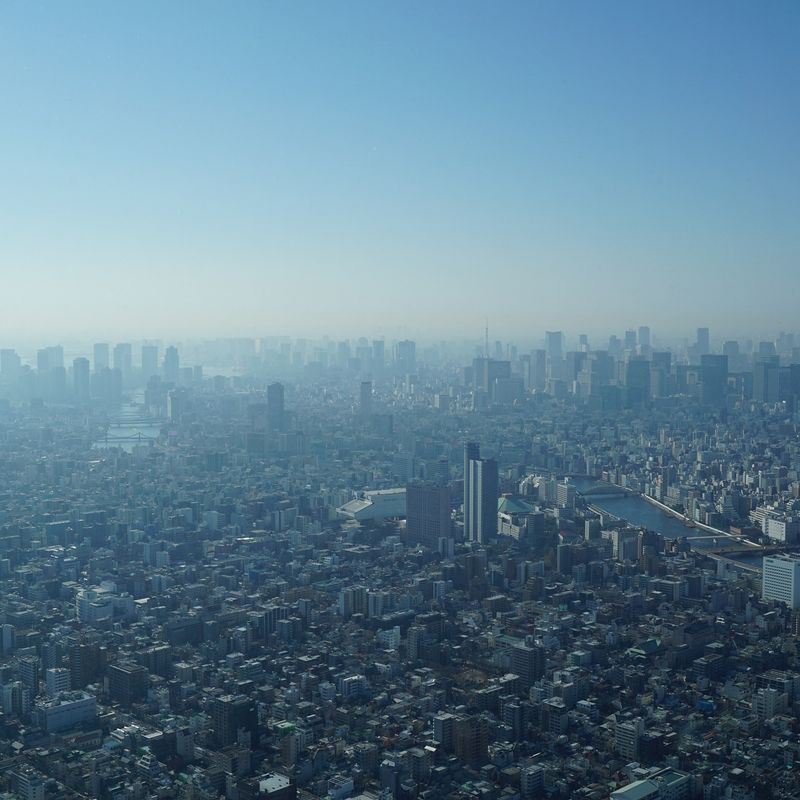 Too many tourist in Kyoto while Tokyo can't get enough?
Make no mistake, those with the privilege of being able to make the comparison will likely tell you that you can see, feel, even hear, the difference in the number of tourists in Kyoto today compared to just a few years ago.
The city is fair groaning under the strain of trying to find a spare room or two and local residents are groaning about "pollution by tourism" as once quiet neighborhoods now awaken to a morning chorus of suitcases on wheels.
According to reports, 55 million people visited Kyoto last year. The city has a resident population of somewhere around 1.5 million. Numbers that simply don't add up.
It is possible to find the quiet, quintessential Kyoto moment, and while the air of romance is undeniable at times, it's equally (and emphatically) undeniable that Kyoto, especially by day around the central Shijo Dori, parts of Gion, the approach to Yasaka Shrine and some of the narrow streets leading to Kiyomizudera is a kind of grubby, tasteless, consume-and-be-consumed, chaos.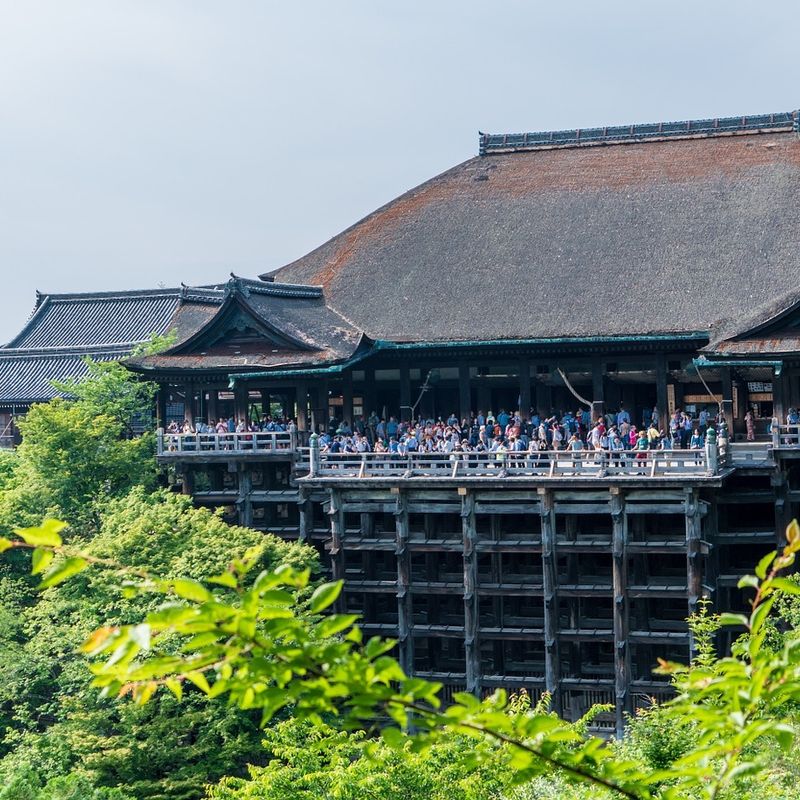 In fact, this post comes out not long off the back of reports across media in Japan of foreigners suspected of having defaced more than 100 of the famed bamboo trees along a walkway in Kyoto's Arashiyama district which could lead to the damaged trees being cut down.
And this, in a single story, basically tells you where Kyoto is at right now -- a city, partly of its own doing, falling victim to the terrifying stupidity and get-my-trophy-at-whatever-ugly-expense mentality too often displayed by the tourist let off work's leash for a week or so.
Nope. There's no getting around it -- frustration and ugliness will be a part of any Kyoto experience. Of course, the longer one stays though, the greater the chances of finding ways and places to escape it.
Tokyo on the other hand, being one of the world's great urban behemoths, needs the bodies and the expansion to stay relevant. And it has the street smarts to handle it all. In fact, the defaced tree in Kyoto could well be turned into a money-making attraction here in the capital -- 500 yen to scrawl your message of love onto this bit of bark.
Apart from a few areas that now seem to be the frantic realm of coach-carried overseas shoppers hoovering up baby's nappies, headache pills and duty-free Japanese tech, Tokyo's extra human numbers seem to be blending in pretty naturally. This is big, big city after all and the crowds and hustle are part of what we come for. Soak it up!
But again perhaps this is all just nitpicking and instead the Tokyo or Kyoto for travelers debate can be summed up as, Kyoto's got the temples and shrines, Tokyo has everything else.
What do you think? If it could only be Tokyo or Kyoto, which do you go for? Let us know in the comments.
Further reading ...
How much does it cost to travel from Narita Airport to Tokyo?
Getting To and From Kansai International Airport: Costs to / from Osaka, Kyoto, Nara
See us on ...
Twitter and Facebook: @citycostjapan
Instagram: @city_cost_japan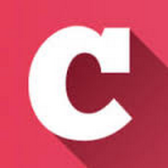 A Q&A and blogging community about life in Japan (plus a load of life-in-Japan stats!). Get your questions answered, share your experience! | Inquiry -> KyodoNewsDigital International Media | Tokyo, Japan | +81 3 6252 6402
---