May 4, 2016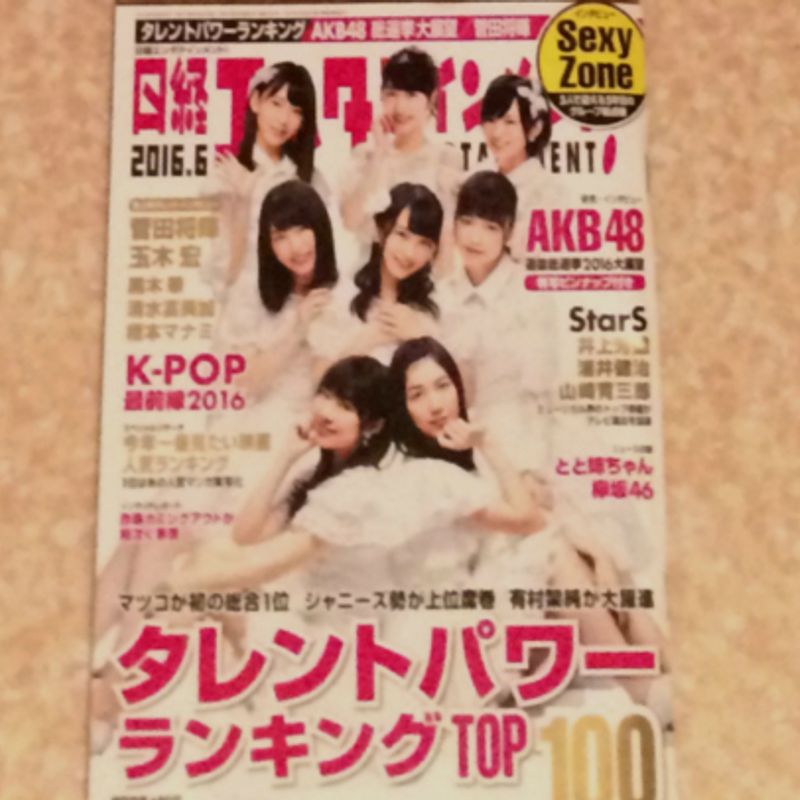 This month's edition of entertainment news publication 日経エンタテインメント (Nikkei Entertainment) centers around their annual タレントパワーランキング2016 (Talent Power Ranking 2016), a survey produced and conducted with the help of ARCHITECT attempting to answer the question,
人の心を動かすタレントとしての力があるのは誰?/ Who is the 'talent' with the power to move people's hearts?
The word 'talent' might be confusing. Perhaps you are thinking of a musical prodigy, a genre bending artist, or a world beating athlete? In Japan though, the term 'talent' usually refers to people who can get themselves on the TV, regardless of their actual talent. This becomes clear when we see the top 10 of this talent power ranking as having one actress, one actor, and the rest being TV presenters/pundits, and boy-band members.
No.1 in the Talent Power Ranking 2016 is Matsuko Deluxe / マツコ・デラックス - TV staple, commentator, columnist, and cross-dresser.
To foreign eyes, Matsuko may just appear as someone who's helped themselves to far more than their fair share of the world's food supply (even now, as I'm writing this he's hosting what appears to be champion food eaters on a TV special). Still, Japanese TV enthusiasts have echoed the sentiments as written in 日経エンタテインメント (Nikkei Entertainment) that Matsuko's is a voice which speaks to the people. It makes them go ああそうね!/ Yea, that's right! And I'm told he's not afraid to voice frank opinions about people, themselves of power and wealth, whilst putting the kid gloves on for those who are more vulnerable. I'll have to take this all on faith, but it can't change my own opinion that Matsuko Deluxe has a psychotically annoying laugh.
However one gauges talent though, one would have trouble arguing with Matsuko's 'power' stats, no not his BMI, rather that he is currently a regular on eight TV programs and has ten commercial deals in circulation. Yep, that's more programs than there are days in the week. And ten commercial deals! The marketing types must have had a sneak peak of this power ranking. They seem to be acutely aware of Matsuko's talent to move hearts (and hands towards wallets).
Pleasingly, SMAP are also featured on the list at No.6. I can't claim to be a fan, but they seem like nice boys, and I objected entirely to the way they were admonished like recalcitrant schools kids, and forced in front of the cameras to apologize to the nation, for what crime? For thinking about splitting up. Actually, odd then to see them on a power list, their recent troubles surely indicate where the power lies for this 'genre' of talent.

Arashi, that's the younger version of SMAP, appear to be dripping in power. Artist of The Year, and Album of The Year at in the The Japan Gold Disk Award 2016. As a collective they sit at No.2, and have individual members Sakurai Sho and Ninomiya Kazunari at No.7 and No.9 respectively. Still, even their collective and individual storms aren't enough to displace the mass of Matsuko from top spot. Here's the complete top 10 for the タレントパワーランキング2016 (Talent Power Ranking 2016):
1. Matsuko Deluxe
2. Arashi (boy band)
3. Ayase Haruka (actress)
4. Abe Hiroshi (actor)
5. Tamori (chat show host/interviewer)
6. SMAP (veteran boy band)
7. Sakurai Sho (member of Arashi)
8. Nakai Masahiro (member of SMAP)
9. Ninomiya Kazunari (member of Arashi)
10. TOKIO (veteran boy band)
日経エンタテインメント (Nikkei Entertainment) is out now for 680 yen and includes full and in-depth details of the talent power ranking.
Which Japanese talent has the power to move your heart? Let us know in the comments.
Twitter: City_Cost_Japan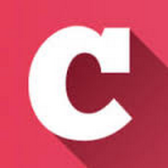 A Q&A and blogging community about life in Japan (plus a load of life-in-Japan stats!). Get your questions answered, share your experience! | Inquiry -> KyodoNewsDigital International Media | Tokyo, Japan | +81 3 6252 6402
---