Oct 12, 2016
I'm not much of a shopper, and even if I do shop for myself, I would rather pay for it at once instead of impulsively hoarding stuff and just paying later on. However, I do like spending on travel tickets and booking my hotels online... And those things require a credit card. I do have one but it is from my home country. I don't think it's a good idea to use it as conversion rates are quite high. Also, using it for purchases would mean that I would have to send money back home just to pay for it, and that comes with extra fees as well. So I thought the most practical solution would be to get a credit card in Japan.
Frankly, I had to face a lot of rejection. I tried Mizuho Bank twice with the aid of my company but I never won. I asked for help in applying for a credit card on Rakuten (again, twice) but never received anything. The same results happened when my friends and I saw a credit card stall in front of a skating rink; we applied right then and there but never heard from them after. Then, I was told it's easy in Marui (OIOI); I just have to practice writing all my information in Japanese, which I did. I unfortunately ended up being attended by a girl who barely tried to help me out just because I knew minimal Japanese. Of course, she rejected me after all my hard work. I became really frustrated. I thought that it would be easier as I have lived in Japan for more than a year and my visa won't expire until after three years. But, from what I have gathered from my Japanese colleagues, it is really hard for foreigners to apply for a credit card, especially if you are not a fluent speaker and/or reader. It is quite a pain. I have a foreign colleague who arrived just last month and she is having a hard time acquiring a Japanese cellphone number because Softbank's new policy states that you MUST have a credit card to apply for a line.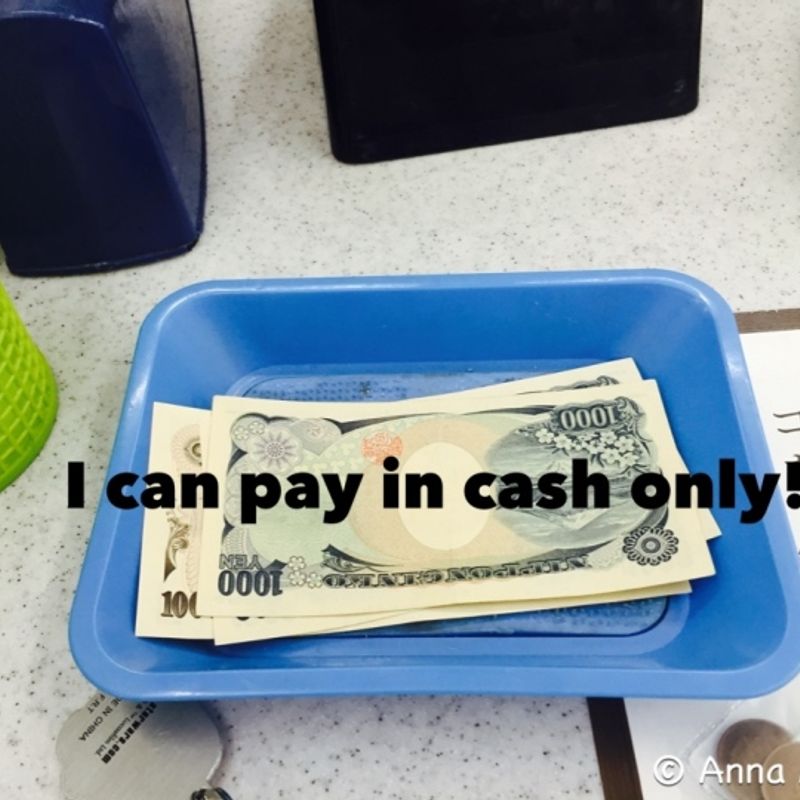 The good news here is-- although it really is difficult for foreigners to get a credit card in Japan, it is not impossible. Some are luckier than others. You just have to gather options and keep trying.
So my very last attempt was in Marui (OIOI) in Shinjuku. It was a sudden decision and I didn't practice writing. Luckily, I was graced with a very nice lady who patiently waited for me to figure out how to write my address in kanji (it took me forever to get it right). She couldn't speak English at all but somehow we were able to communicate. At some point, she looked at me with a worried face and asked what will I do since all letters and phone calls from the credit card company will be in Japanese. I just told her that I have Japanese colleagues that can help me out. She eventually gave me my brand new, precious credit card, and I wanted to hug her for it.
In a nutshell:
1. Practice how to write all your personal details in Japanese. You have to write these things on a tablet, so you have to know the proper stroke order for it to register.
2. Bring your passport, residence card, bank book(s), health insurance card, company ID (if you have one)
3. It's harder to get approval from banks. It's easier to get from malls like Marui, and I think it's better to apply in foreigner friendly areas like Shinjuku.
4. Keep trying.
Hopefully, Japan will be more accommodating to foreigners especially if they want more of them (or us rather) to come in for the Olympics.
Anyone care to share their experiences as well?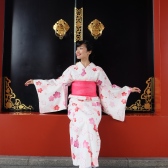 The world is my home so here I am exploring different parts of it as much as I can. Currently residing in Tokyo, Japan.
---
6 Comments
I have a similar experience, but I always apply online or mail. REJECTED - SBI Bank - Mizuho Bank My main account because the company I work for use them, but they refuse to give me a credit card. APPROVED with no problem - Rakuten with Edy I use it as Edy and it will auto-charge at convenience store. - Tokyo Metro/ANA JCB with PASMO I use it as PASMO because it will auto-charge at the gate and earn milage. - Epos card (Marui) When I rent my apartment, the guarantee service include this credit card and later they upgraded me to gold card without annual fee. I think Tokyo Metro/ANA credit card is the most foreigner friendly.

I got rejected by Mizuho, too. That took the wind out of my sails and I haven't tried again since. I hear the credit cards offered by institutions other than banks are a bit less strict, although the card benefits aren't as good. Anyway, well done you on getting a card. After reading this, I might give it another try.

@KevinC and @DaveJpn - I'm glad I'm not alone. It's such a struggle. I was considering Tokyo Metro but I read that the annual fee is quite pricey. @DaveJpn go and try again! You will never know!

@AnnaAbola The annual fee for the "ANA To Me CARD PASMO JCB" Card is free for the first year, and 2000 yen after the first year. If you use Tokyo Metro more than JR then this is the card you want, you earn 5 to 20 Metro point each ride and 0.5% to 1% metro point for PASMO purchase. Credit card purchase will give you JCB point. It sounds a little bit complicated at first, but after you set it up, points from both systems can be set to transfer to ANA milages automatically. Also, the points exchange rate is better than other cards. If you use JR more then "View Card" is the card you want.

I stumbled upon your post though fb :) and it was rather enlightening. Thought I was the only one who experienced it. Tried applying for a Rakuten since they say it's the easiest card for gaijins but I guess it's case by case basis :) I was rejected so to speak. Now I tried applying again and this time foe an ANA card. I applied online last week and no reply yet. Not sure of that's a good sign though. :)

Really sorry AnnaAbola, i accidentally tapped the inappropriate button. :( how can I undo it?