USER BLOG
Join the best expat community of Japan. Now!
Share your Japan experience

Create blogs/Join the Q&A

Earn points and get rewards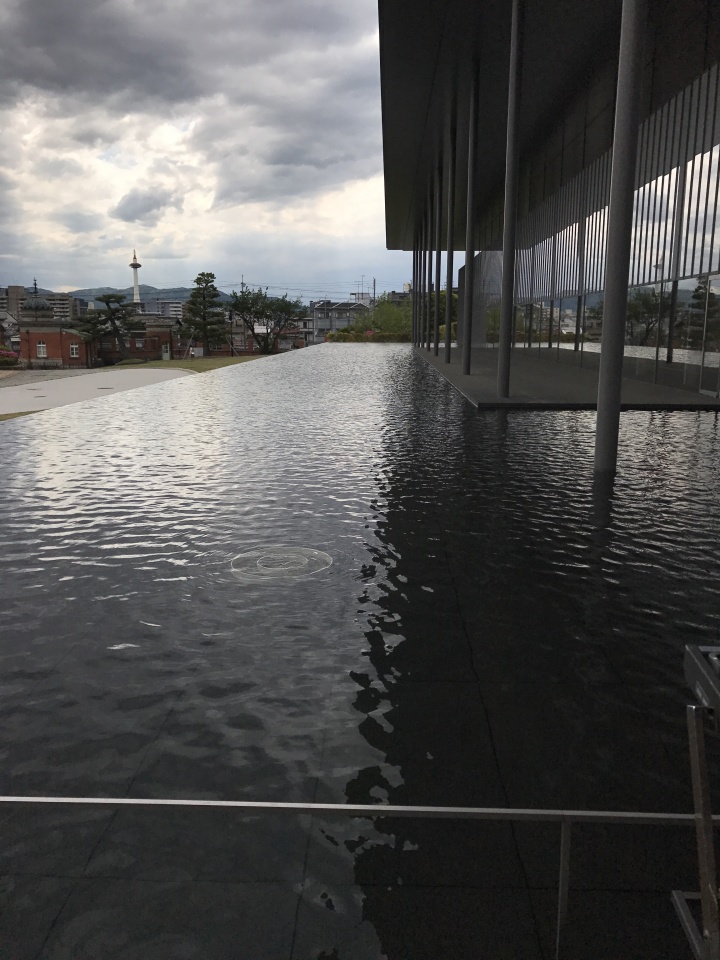 KAIHŌ YŪSHŌ-KYOTO NATIONAL MUSEUM
A week ago I decided to go to see the exhibition of the famous Japanese artist Kaihō Yushō at the Kyoto National Museum. If you're thinking 'Who's this artist...?'Kaihō Yūshō was a Japanese painter of the Azuchi–Momoyama period. He was one of the most famous and important Japanese artists of this period. His Kanō-style screen paintings are notable for their graceful lines and brilliant colour harmonies, qualities that influenced later artists.It was a great surprise! It was the first time for me to see paintings of that period.I paid 1500¥ but they were willingly spent, the museum is very spacious and the paintings were wordenful.The exhibition celebrated the Kyoto National Museum's 120th anniversary with a showcase of 70 of Kaiho's works, including new discoveries, historical documents and a room dedicated to his paintings of dragons. There also was a room dedicated to the visitors and we could paint with traditional brushes and see how difficult it is to draw perfect lines that emanate the right depth and dynamism. It was a beautiful experience and I highly recommend that museum that always offer amazing exhibitions.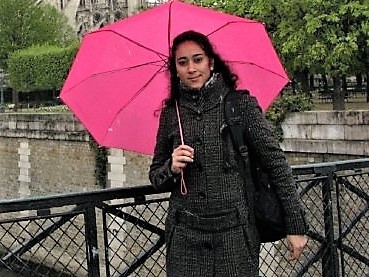 Making the most out of Rainy Season !!
Rainy season is definitely not my favorite season in a year. But nature is nature and no one can go against it. But the best you can do to cope with this season is make the most out of it. Rainy days mean you need to plan something indoors if your intention is to stay dry. There are some particular things that I enjoy doing in rainy season or rainy days in general. 1.Shopping- A rainy day can be the best time for shopping. When a day is fine and bright, I do not want to waste it inside a mall. I would rather plan something outdoors say for example going to beach, walking in the park, hiking etc. However, the best bet during a rainy day is to explore malls and buy what you need and also spend some time window shopping for things that you do not need. This way you get to stay dry and make use of a rainy day in something productive or at least something fun. Asking friends to join can be even more fun as you get time to catch up while you stroll around in a shopping mall. 2.Crafts/ Painting- Depending on your hobby, rainy season can be perfect for investing time in your hobbies like crafts or painting. As I enjoy crafts, I feel that rainy days are best to make crafts. I usually buy my materials from a 100 Yen shop to try new crafts. For people interested in painting there can be no better season than rainy season because you are mostly indoors so you can finish your grand projects while waiting for the weather to get better. Some people also get motivation and themes for painting from the raining scene outside. 3.Time for detailed cleaning- In the rainy season, you could also spare time for micro cleaning your apartments. If you need to get rid of things, this is the best time to dig into your wardrobe, cabinets, table drawers, storage areas. While you are inside, you can also do a detailed cleaning of your apartment floors, bath tubs, wash basins etc. I like searching corners to corners for cleaning tasks when I am home during rainy season. 4.Bake a cake or try a new recipe- If you think you are feeling blue with the gray weather- remember the old proverb " When in despair bake a cake." so to kill your boredom and sadness you could literally bake a cake. If you have been longing to try a new recipe this can be the best time too. Try a new recipe during a rainy day and once you gain confidence, you can have other people try out your preparation. In this regard, rainy season can be a good time to be innovative and creative. So as we are heading towards the rainy season in Japan soon, I believe you will find some of my above tips useful. Please share your ideas about being productive in a rainy day in the comments below.
Babina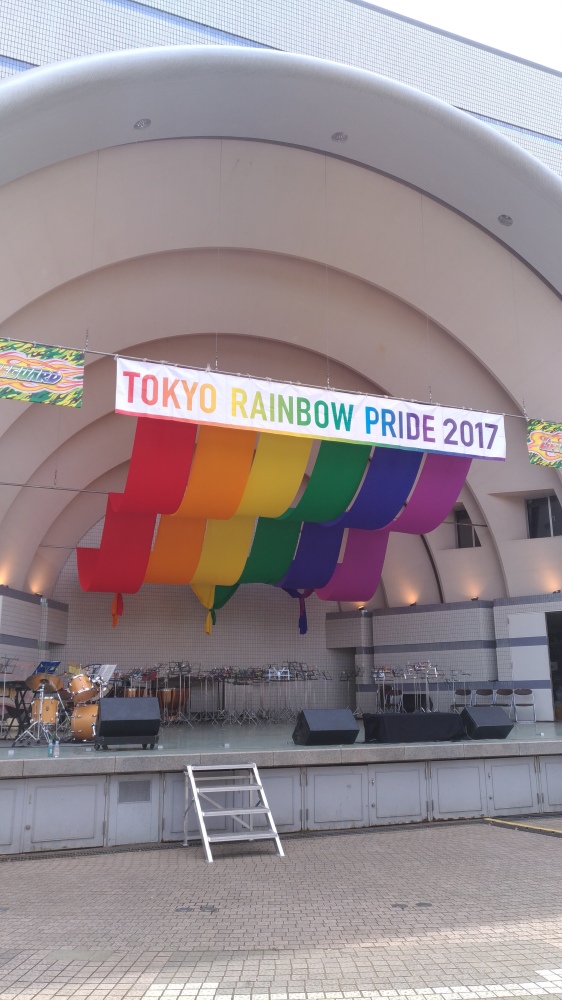 Tokyo Rainbow Pride 2017
I've always wanted to see what goes in a Rainbow Pride event. I actually didn't expect it but they have it here in Tokyo and its not even their first!During the Golden week, we looked up for interesting places to go and things to do that wouldn't cost us much. I found out that Tokyo was having their Rainbow Pride event which already started at that time. Ive read that the last day of the event will have a Pride Parade and we figured we wouldnt want to miss it before the long holiday ends.There were various artists invited to perform during the event but we werent able to stay that long to witness it. The stage looked very festive along with the different interactive and informative booths available during the event.Some booths also gave out free tattoo stickers which they put on the spot for you!We werent able to catch the parade in the morning but we were able to witness a short one in the afternoon.Our goody bags included bar pins, fans, tattoos and flyers from the various booths that represented different countries and organizations. They not only seek to inform and educate others about LGBTs in Japan but also to offer help and support for them.It was definitely an event that not only celebrated the LGBT Community but it was also about being proud of oneself. It was an experience that embraced uniqueness and diversity, and most of all celebrated the gift of life, friends and being part of a community.
RedhairedAlice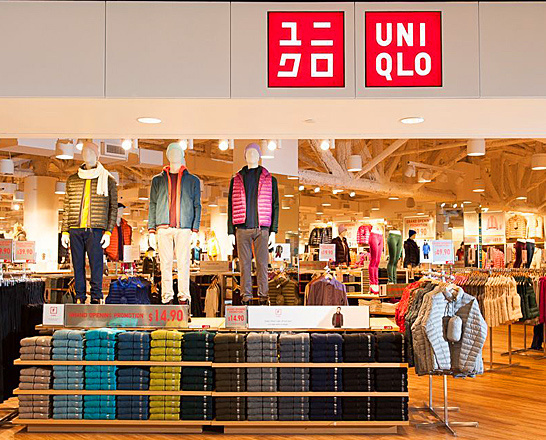 THINGS TO KNOW ABOUT JAPANESE FASHION!
In Japan one of the first things that you can notice how well everyone here is dressed.There is a certain refined quality to Japanese street fashion, despite the fact that it is very similar to its western counterparts.Many classic western fashion brands are available in Japan, such as H&M, Zara, Nike, Forever 21, along with higher-end brands such as Armani, Louis Vuitton and Ray Ban. Of course, the Japan-original brands and fashion are still selling a western style, as the typical western dress-code has been dominant globally for a long time, but these brands seem to sell earthier tones which rings through to the basis of natural beauty in Japanese culture; embracing natural imperfections as a beautiful occurrence, founded in the deep animism of Japanese culture.Perhaps the most famous Japanese clothing brand is UniQlo. UniQlo is very cheap, very diverse in products, and quite common. It is the IKEA of clothes. . Perhaps the words I would use to best describe the brand are "neat" and "subtle". Everything for sale feels very presentable, yet quite relaxed. UniQlo even offers to tailor the garments to assure that they fit, which is a step far beyond most western counterparts.There is a sister company to UniQlo known as GU. GU is generally cheaper for the most part, and many designs are very similar. Perhaps the only downside is that I have been told that the quality is not as high. The two stores are often sat side by side, and so a comparison between the two regarding price and durability should be quite easy.I was also recommended to try Urban Research, and it was really nice. If you plan to really just splash out on Japanese fashion, then stores such as Urban Research will be perfect for you; these places have a great balance of elegance and local style, not dissimilar to a Japanese version of American Apparel.Another thing that changes the sense of style is the injection of traditional clothesin Japanese fashion. In many cities –especially Kyoto – you will see people wearing hyper-Japanese Yukata and Kimonos (robes) throughout the year, and they will shuffle through the street on their Geta (wooden sandals), but these clothes don't really mix too well with western fashion, and so it is a general choice of wearing fully traditional robes, or wearing something else.However, there are still a couple of traditional Japanese fashion clothing items that will change up the style entirely. That includes Tabi (socks with toes), Jika Tabi (boots with a toe space) and Hakama (broad-legged work trousers). Though these were once the sign of field-workers and labourers, and are still worn diligently by both, there seems to have been a fairly recent revival in their popularity, especially with Hakama, which I have often mistaken for a skirt at a long distance. They are unisex, and somehow have a strong masculine aspect in the shape and connotations of laborious jobs, yet an equally feminine sense in the flowing, skirt-like material. For women, I have noticed a stronger sense of using earthy or pastel colours, while men seem to go with blacks, blues etc...From personal experience, the best option for shopping has been re-use stores. These second-hand shops are much more likely to have the correct size for things such as trousers and shoes, as other gaijin sell them as they move around the country.Like in the west, re-use retro is very fashionable, and you will see many people wearing vintage denim, American university sweaters or letterman jackets.The odd thing about the second-hand shops is the price range. One store may sell something for 300 yen, and the same store in another city may have it for 1,500 yen. This probably depends greatly on the general price of the city itself. This is a case where hunting around can really save you some money.Shopping in Japan also includes very specific stores for certain fashion items. Want a hat? Go to the hat store. Want a handbag? Go to the handbag store.On the topic of handbags, you may notice a lot of men carrying what may generally be perceived to be a handbag in the west. Even the relatively masculine guys will carry them, and it may seem a bit odd, but I imagine that they are generally quite useful. However, I think it is unlikely that this fashion will be spreading to the rest of the world anytime soon.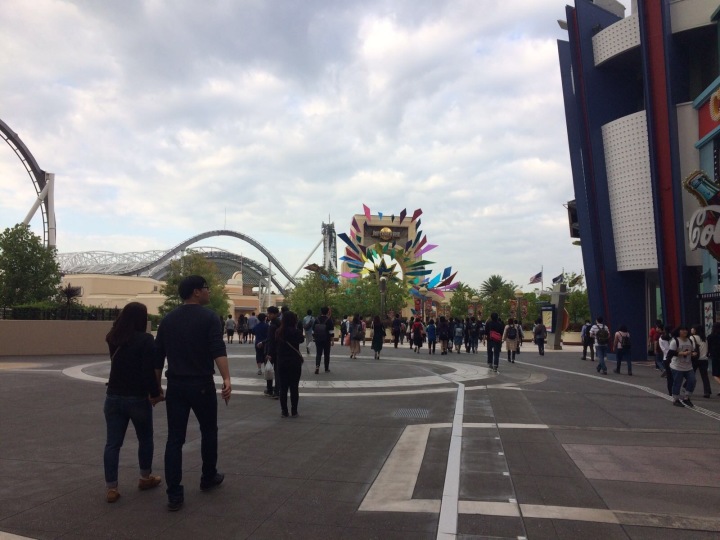 UNIVERSAL STUDIOS
Universal Studios is an amusement park located here in Japan, Osaka. Is easily accessible by train so u won't become crazy to find that because the train will take you exactly at the place. The ticket is not that cheap but if you want to visit Osaka I recommend you this place. Is amazing and if you like Harry Potter... oh my.. You really have to visit it! It's a place for children but also for adults, there are an infinite variety of games, from Jurassic park to Minions World, to Hello kitty's world but also things like Horror movies and horror games, The Wizarding world of Harry Potter.. (my favorite) etc...Entertainment is ensured, there are shows at every hour in every part of the park, parades on the streets and the staff is always present to help you.I loved this place but if you want to go I advice you to go there one hour before the opening because is always full of people, and if you can, go on week-days so there will be fewer people in line...!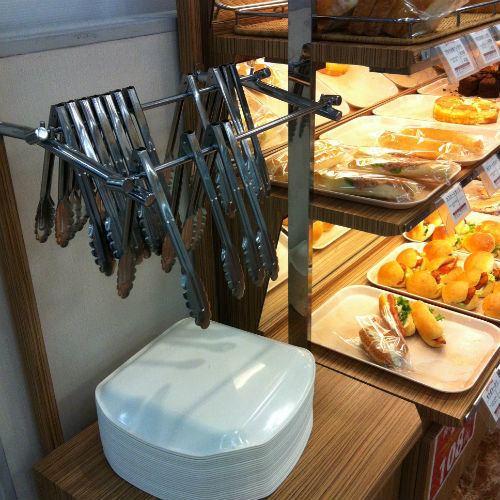 How to Eat at a Bakery Shop in Japan
In Japan, there are little French style bakeries in most stations and shopping areas. For a country that doesn't eat very much bread or sweet foods, they keep a lot of these bakeries in business. It isn't limited to Japan. I know Paris Baguette is on every corner in Seoul and in several locations in the US. Most likely it's because of the culture to be rushing off somewhere and need something inexpensive to go, or to meet with friends for a light meal. Bakeries are a nice option if you aren't in the mood for a fast food burger, or for a bigger meal, but they serve the same function as a fast food restaurant. It's tasty and relaxing to enjoy some bread with a coffee, maybe a sandwich or slice of pizza. The uniquely Japanese breads like 'melon pan' and 'anpan' are also excellent choices. So just how do we do this? It's not difficult at all. First get yourself a tray and your very own tongs near the entrance. Next, take a look around, maybe even try a free sample, and decide what you want. Items should all be labeled with prices, in Japanese, sometimes also in English or French. Use your magical tongs to pick up anything you want and put it onto the tray. Leave your tongs on your tray. At a more high end bakery, there may be a case with cakes and items to be kept cool. You'll have to ask staff for those, and they'll be put onto plates or into to-go bags for you. (The same goes for the omiyage shops like Ishimura that sell cakes in addition to local sweets for your gift needs. These sometimes have small seating areas with complimentary tea and coffee as well.) Finally, go to the register and pay. You'll have an option to eat in most stores, or get your baked goods to go. If you opt for to go, the pastries will be individually placed into small bags, then into a bigger bag. If you eat in the shop, your items will be put onto plates and some cutlery might be added along with napkins. Some bakeries have a refrigerated section of drinks you can pick up (usually milk, coffee, juice, etc.) and some have a coffee machine, usually 100 yen or less for simple coffee drinks. Others will have more of a coffee shop availability for coffee and tea, so if you want a drink, you'll order it while paying for your bread at the counter. The only thing left to do is enjoy your selections and then find the area to return your tray when you're done. One thing to note is that unless it seems very busy or you go at a crowded time, you'll notice no one minds if you take your time and sit a while. This is a great way to refresh yourself when you've overdone it while shopping and need a place to sit for a while. You might notice that bakeries are often full of women, enjoying a chat with friends, or taking a break from a shopping day.
helloalissa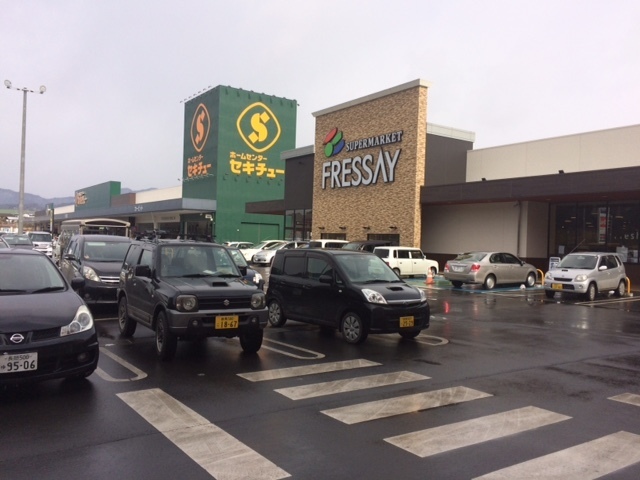 Shopping for Furniture and Household Items in Japan
Newcomers with families to Japan will have a bunch of baby steps to do to settle down. To start with, you will need to set up a house and find out where to shop to get the starting tools for it. Your Japanese friends and coworkers will get tired of your hundreds of questions, so figuring out on your own is a 'must'. With a help of a friend, you can buy a phone or set up your computer with wifi and then have fun discovering stores in your area via Google maps. If you are going to live in northern Honshu, there are some stores that can be very helpful for furnishings when you are first settling down. In Kanto area, (Gunma/Gumma) these are: Cainz Home: This chain of retail stores is similar to American stores like as Bi-Mart, Wal-mart or Bed, Bath & Beyond, and carries items for kitchen, bedroom, bathroom and garden. They also have supplies for pets, bug repellents, small tools for maintenance and building. Foreign mothers of school-aged children may find no one can tell you where to get name tags to be attached to all your child's belongings (though they will tell you these are required!). If this store is close to you it can be a useful source of name tags and stationary items for home and school. Sanki stores: Sanki is another retail store for home improvement, which also sells auto parts. All of the above products mentioned as sold at Cainz can be easily purchased here, and they have craft supplies for jewelry making and sewing and knitting. If your hobby is sewing and you are too far away from Dream or Nippori fabric town, Sanki has a selection of textiles. People who love DIY crafting with luxury yarns and jewelry beads can also find a privately owned store around Shibukawa station in Gunma prefecture for these items. Recycle stores: Check out your local area recycle stores where you can buy used items such as sewing machines, furniture, heaters, and kitchen utensils to make life affordable in Japan. Nippori Disrict: Once you and your family get settled and you want to think about occupying your free time, there are plenty of places in Tokyo's Nippori District for crafters. Materials for new curtains or couch covers and leathers are available here. Nippori textile town is a paradise for fashion designers and businesses. Japan's enormous Fabric and Textile town is in Nippori District. Nippori station is only 2 minutes via subway from Tokyo station. If you are coming from Gunma or Niigata, the easiest way to reach Nippori from Gunma is by train: • to take train from Takasaki station to Tokyo station (about 3 hours) • from Tokyo station to Nippori station. (2 min)
Here you can buy fabrics suitable for any specific purpose.Nishimatsuya: When you are expecting a child, this store is great for mother and baby necessities. You can purchase kids clothes and shoes that are affordable from Nishimatsuya for ages 0-12 years old. Kids bags and slippers are available here, too.Shimamura: Affordable formal and casual clothes, convenient life supplies such as slippers and towels, bed sheets, and cushions. In summer, if you are searching for where to buy Yukata this is the shop to navigate. Amazon.co.jp has wide selection of products and online shopping here is easily set for you even the delivery time. Japan's postal service is fast, reliable and flexible. Returning or changing your products may be tricky when you do not speak Japanese. Rakuten: Rakuten is an e-commerce site with online stores selling almost everything. Setting up an account when you have limited Japanese may be hard.
Ooray2775