USER BLOG
Join the best expat community of Japan. Now!
Share your Japan experience

Create blogs/Join the Q&A

Earn points and get rewards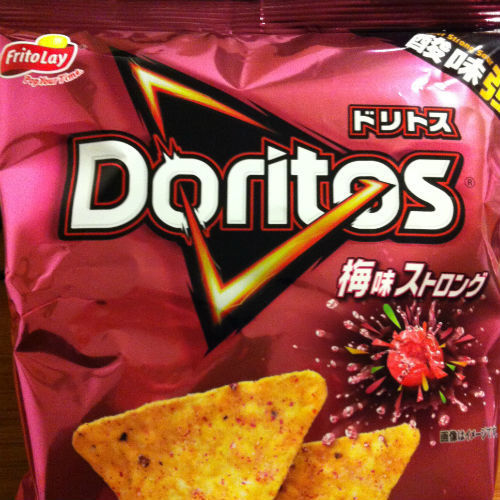 BBQ Flavor Snacks in Time for BBQ Season
We recently 'taste tested' a couple flavors of limited time snacks, from Cheetos and Doritos (which I associate with junior high school lunches and parties in the US). The usual flavor for these would be cheese, and I haven't seen a ton of variety in flavors for these snacks in the US. Cheetos come in a red "Spicy Hot" variety, and Doritos are generally "Nacho Cheese" or "Cool Ranch." In Japan I sometimes enjoy the "Tacos" flavor Doritos, which are sort of generic taco seasoning flavor and not anything like real tacos, but still tasty. We also tried a flavor this winter which I only saw in one store: "Ume Strong!" It was a little strange to eat sour umeboshi chips, but not bad at all. I tried to find it again for souvenirs, but didn't have any success. This was my first time buying Cheetos in Japan. I have seen yogurt and some other seasonal flavors here. The flavors I got were Cheetos "BBQ" flavor and Doritos "Royal Beef and Pepper" flavor. We both liked both flavors, with no particular favorite. The Cheetos were still slightly cheesy, the Doritos had a nice pepper flavor but not too strong. They were both overwhelmingly salty and MSG flavored. They made us thirsty so we enjoyed them with some cold mugi-cha. Maybe these were meant to be enjoyed during a BBQ? Or just when we feel like eating meat but can't actually afford it? Either way, not bad for an every once in a while kind of snack. And with the flavors of upcoming summer BBQs, they should be around for a while longer.
helloalissa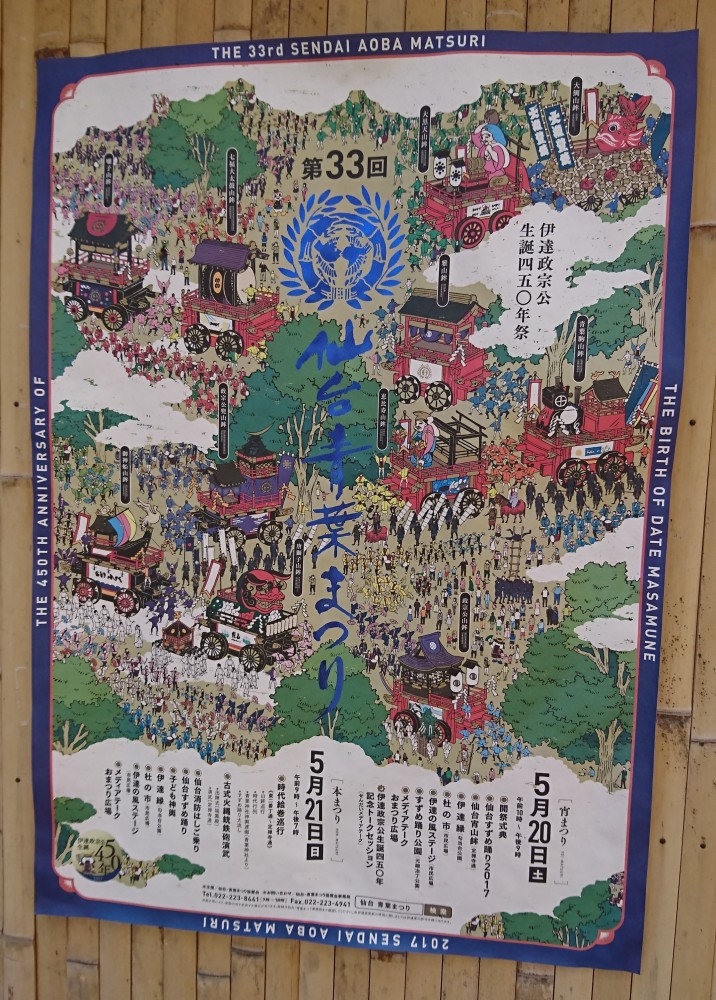 Aoba Matsuri Summer Festival Review
There was a great festival last weekend in Sendai, but if you weren't in town to see it, don't fret. I've got a few small highlights right here. My group came along around noon on Sunday and made a bee-line for the food stalls, and there were plenty to go around. My easy favorite is shoronpo, which I think of as soup inside of a dumpling and is also my favorite in Chinese cuisine found in Japan. In addition, many stalls offered variations on normal festival favorites, from chocolate covered bananas and strawberries to french fries and fried chicken bits. One special booth to the area though is the kamaboko stall which serves the lightly cooked fish-paste cakes made to resemble bamboo-leaves and served on a stick. More than one shop in the arcade also sells omiyage sets with these Sendai classics inside. In one of the parks, a large stage was set up where each of the osuzume dance groups eventually gets a turn to perform. If you're less interested in the floats and costumed processions and more interested in just the dances themselves, this is the place for you. There is seating available but it is first-come first-served, so if you show up as late as we did, don't count on sitting down. The stage is usually positioned just past the end of the parade route, so a short walk will take you to Jozenji street, where you can see more of the floats going by. The mascots also put on a show, which my kid enjoyed immensely. If you're into people in samurai armor and osuzume dancing, this is the festival to come to next year. You can make a whole day of it and stay to watch hours of the procession, but even just stopping by for lunch can be a thrilling spectacle, as we found when we happened upon a samurai-ninja battle in progress on our way through to parks with the food stalls. So if you're likely to be in Tohoku next May, check out this festival for some fantastic dancing, exciting displays of historical action, and great food to go with the fun. You can find out more about the festival with lots of information in Japanese here and some information in English here.
JTsuzuki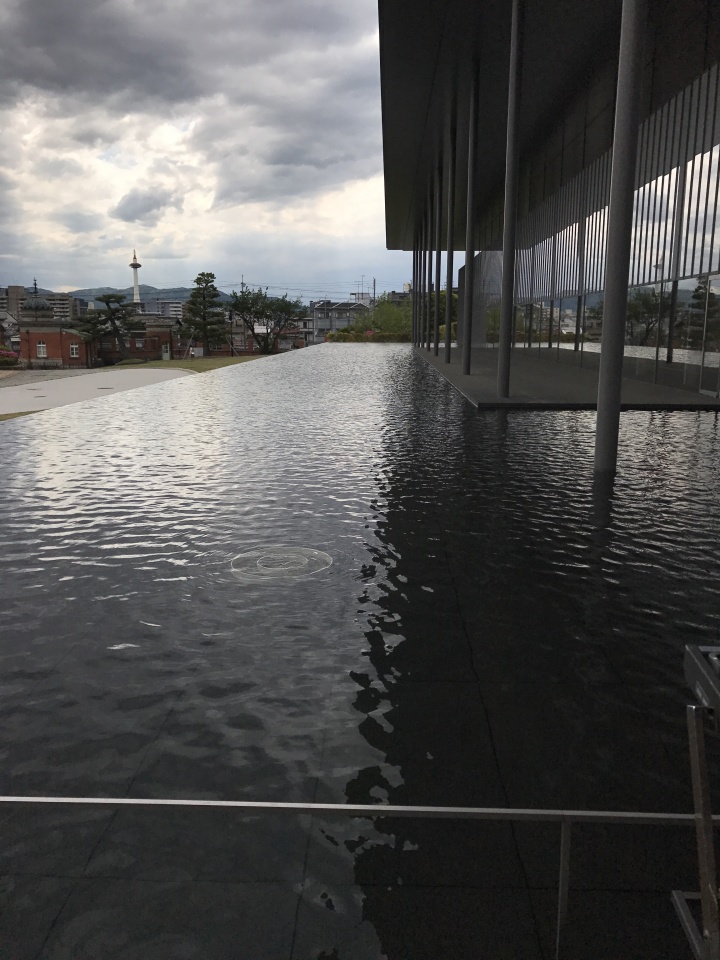 KAIHŌ YŪSHŌ-KYOTO NATIONAL MUSEUM
A week ago I decided to go to see the exhibition of the famous Japanese artist Kaihō Yushō at the Kyoto National Museum. If you're thinking 'Who's this artist...?'Kaihō Yūshō was a Japanese painter of the Azuchi–Momoyama period. He was one of the most famous and important Japanese artists of this period. His Kanō-style screen paintings are notable for their graceful lines and brilliant colour harmonies, qualities that influenced later artists.It was a great surprise! It was the first time for me to see paintings of that period.I paid 1500¥ but they were willingly spent, the museum is very spacious and the paintings were wordenful.The exhibition celebrated the Kyoto National Museum's 120th anniversary with a showcase of 70 of Kaiho's works, including new discoveries, historical documents and a room dedicated to his paintings of dragons. There also was a room dedicated to the visitors and we could paint with traditional brushes and see how difficult it is to draw perfect lines that emanate the right depth and dynamism. It was a beautiful experience and I highly recommend that museum that always offer amazing exhibitions.
Akimi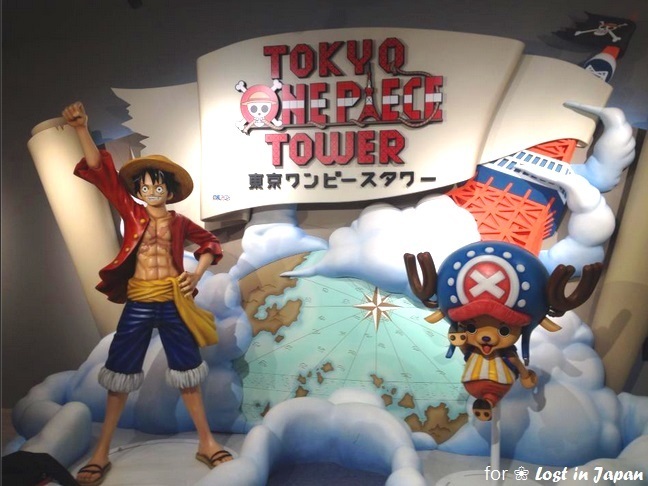 Rainy Season in Japan? Time for Indoor Theme Parks!
It's said Japan does not only have four seasons, it has five! Between spring and summer you can add rainy season, called Tsuyu (梅雨) in Japanese, which can make it really difficult especially when you are planning to travel around Japan during this time. Mainly it is from the beginning of June to the middle of July, starting up to one month earlier in Okinawa, but surely, this is varying from year to year. For sure, it is not raining every day for one and a half month, but in this time the chance is high to have full rainy days what makes outdoor sightseeing really annoying. So if it is too wet outside in Tokyo, how about taking a look to some indoor theme parks? Here I have four parks you might would like to visit if you are interested in anime and manga or cute characters. Tokyo One Piece Tower In 1997 the manga One Piece started to be published at the Weekly Shonen Jump, up to today it became popular world-wide and got many fans from young to old. Several years later, in March 2015 an One Piece indoor theme park opened at no other place than Tokyo Tower, the symbol of Japan's capital. At Tokyo One Piece Tower you find many attractions for children and adults. Impressing live shows are held and for sure, themed food is offered, not only inside the theme park, but also outside at the two One Piece restaurants. Also special events are held from time to time. A must visit for every fan around the world. Tokyo One Piece Tower is opened from 10:00 to 22:00 every day. For the entry you have to pay 2,000 yen (3,000 yen with show) if you buy the tickets in advance. For same day tickets you pay 2,200 yen (3,200 yen with show). Discount for students and children are available. J-World Tokyo Going on in the anime section, J-World Tokyo makes it possible to dive into the world of Shonen Jump, meaning One Piece, Dragon Ball, Naruto and more. In this indoor you can find some attractions mainly interested for children or big fans, however, atmosphere is what counts, isn't it? They can point out with interesting anime themed food in three different areas. For sure, also Shonen Jump items are sold there, some limited to this place only. J-World Tokyo is located at 3rd floor of Sunshine City in Ikebukuro and opened from 10:00 to 22:00 around the year. There is a ticket for just admission for 800 yen. Here you have to pay for every attraction when you want to ride it (prices on website). But you also can get an unlimited attraction pass for 2600 yen which allows you to enter and ride attractions for unlimited times. It because cheaper after 17:00, when you can get night passport for 1,800 yen. Namja Town Namja Town is just located one floor below J-World Tokyo, so you find it at second floor of Sunshine City. It already opened in 1996 and you are welcomed by a giant cat which is the mascot character of Namja Town. Inside this theme park you can find some attractions including zombies, mosquito and ghosts. However, probably more interesting is the food area here. At Gyoza Stadium you can try several types of Gyoza from all over Japan. As sweet exchange you will find a lot of cute desserts at Fukubukuro Desserts Yokocho. The ticket systems also goes like J-World, where you can get a Namja Entry ticket for 500 yen, the Namja Passport for 3,300 yen for admission and free attractions (with some exceptions) and a Namja After 3pm pass for later entry for 2,300 yen. Sanrio Puroland Getting a little bit out of center Tokyo we will find Sanrio Puroland at Tama New Town. This indoor theme park opened already in December 1990 and you will find a lot of cute character's of Sanrio there, including Hello Kitty, Gudetama, Kiki&Lala, My Melody and more. There are some attractions and amusement possibilities inside and also live shows are held. At the different restaurants you can find unique dishes all having the super cute atmosphere of this pink place. To get to Sanrio Puroland you should use Keio or Odakyu Line and get off at Tama Center. On weekdays the entry costs 3,300 yen for adults, on Holidays (weekend, public holidays, school holidays) the one day passport costs 3,800 yen. There is a discount coupon on their website. Also afternoon passport for 2,000 yen is available. But notice, opening times are regularly changing between 10:00 to 20:00. Check the monthly time schedule before you go there! For sure, this is not all you can do if it is raining. There are so many other possibilities! Just think of all the museums, aquariums, restaurants and themed cafés, … or just go shopping in one of the big shopping centers. Don't let the rain feel you down and enjoy your time in Japan! Websites of the indoor theme parks:- Tokyo One Piece Tower- J-World Tokyo- Namja Town- Sanrio Puroland
YokoLostinJapan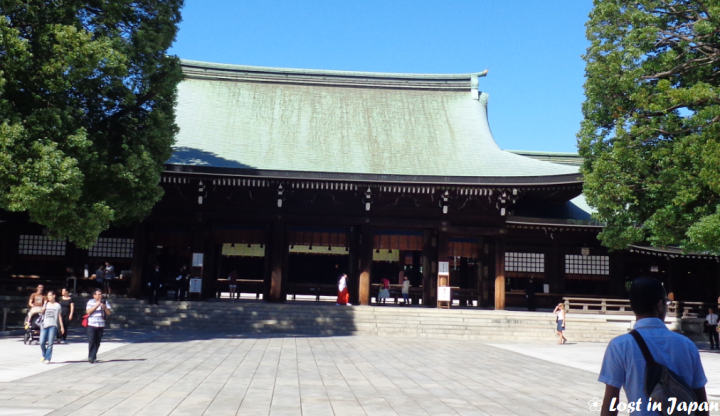 Golden Week: Let's go to some events!
Because many people have some days off for Golden Week there are many events held during this time every year. They are often very crowded, but also worth a visit for a special experience. Here I'm just gonna tell you about a few festivals in and around the Tokyo area you might like to visit someday. Odaiba Festivals Odaiba is a hot spot for festivals throughout the year but especially during Golden Week. Starting with the annual Oktoberfest which is held in Odaiba in spring and autumn. The spring version was set from April 28 to May 7 in 2017, however it changes a bit every year. You have the chance to drink a lot of different sorts of beer, listen to some German music and taste food like German sausages, pretzels and more. There is no entry fee, so you can easily take a look around and can go on to the next event after this. From Germany we go to Hawaii, because at the shopping center Venusfort Hawaii Festival is held every year. In 2017 they already celebrated their 15th anniversary. You can find Hawaiian food and products at the Hawaiian market including several cultural performances like hula dance, ukulele and more. Even workshops to learn about Hawaiian culture are offered. Going on with our small world trip we arrive at the Cinco de Mayo, started 2013 in Yoyogi Park, however the 5th anniversary was celebrated in Odaiba in 2017. At this very international festival you not only find Mexican food, but also food from a lot of other Western / Latin American countries such as America, Peru, Brazil, Chile, Jamaica, Colombia and Canada. For sure, you will also be entertained with music and dance coming from these countries. Meiji Jingu Shrine Grand Festival During Golden Week this annual spring festival is held at Meiji Jingu, one of Tokyo's best known shrines. From April 29 to May 3 you have the chance to see some Shinto ceremonies, but not only this. Also traditional Japanese performances like Noh / Kyogen (dance), Bugaku / Sankyoku (music) and Hogaku / Hobu (theater) are held at the shrine area. You can even watch Kyudo, a Japanese archery competition. Just a few minutes walk from Harajuku or Yoyogi stations, it is a great chance to dive into Japanese traditions. Furusato Festival at Hibiya Park At Hibiya you find the Furusato Festival gathering Japanese culture, entertainment and gourmet in one place. Not only traditional dance is shown there, also idol groups are performing and you might catch some cosplayers. Different shops offer you local dishes from up to Hokkaido and down to Kyushu and Okinawa. Find out more about the different areas of Japan at just one place. And if you need a break, Hibiya Park is also a good place to relax. Machida Saikyu Ramen Fes Ramen festivals are held throughout the year and some are even taking place during Golden Week. A rather unknown one is the Saikyu Ramen Festival at Machida, in Western Tokyo. Because of this, it might be not as crowded as other festivals. Get the chance to try not only ramen bowls from all over Japan for 800 yen each, but also different sorts of Gyoza and Chahan. There are also some live performances on a small stage. Yokohama Frühlingsfest German beer and food is not only celebrated at Odaiba, also Yokohama hosts the German style Frühlingsfest (spring festival) during Golden Week. Next to food, drinks and music it is a great place for children, because there are lot of fun attractions prepared for them. The entry is also free here, so after a short travel to Germany at the Red Brick Warehouse you can take a walk around Yamashita Park and relax your soul. The annual garden festival in spring gives you the possibility to see a lot of flowers and greenery around the harbor city. As mentioned, these are just a few festivals and events held around Golden Week. There are many more so a list would never find an end. If you are in Japan during GW just take a look on the Internet and you will definitely not get bored. Also take a look to my article about three flower fields to explore while Golden Week.
YokoLostinJapan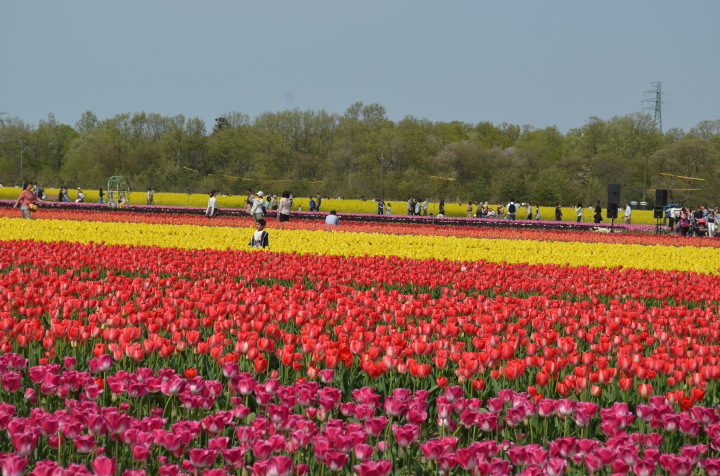 Glimpse of Golden Week
Nothing like a long trip but I had day trips almost everyday during the Golden Week holiday period. Golden week in Niigata is the time for rice planting as well so I spent one of my mornings watching the skilled farmers run their planting machine in the well soaked rice field. I appreciated their hard work in producing food for all of us. There are so many reasons to be thankful in this life!! Let me list out what else did I this golden week that made my week memorable. 1.Visit to Tulip Farm- Weather was good during the Golden Week so I had a chance to visit the beautiful Tulip Field in Nakajo. I was impressed by the varieties and colors of tulips. It was a kind of festival with food being sold in booths. I also had a chance to witness the tulip wedding photo shoot of a newly wed couple. Truly, taking pictures with your beloved ones in a tulip garden is a very romantic experience. My husband and I also took plenty of pictures and were able to capture of colors of the tulips and the colors of our love in those snaps. At the other end of the tulip garden was the mustard field. Walking through the mustard field was a great experience. The aroma of those fresh yellow flowers was mesmerizing. 2.Visit to Cave D'Occi- My husband and I also went for a drive to Cave D'Occi to visit the winery. It is an amazing place; very beautifully designed to accommodate a winery and a spa. Inside the winery there are local restaurants serving great food and ice cream. I tried the tiramisu flavored ice cream which is my all time favorite. We also brought back home with us some freshly baked bread for breakfast next morning. Since my husband and I are both are non alcoholic, we did not buy any wine but we still did not miss the opportunity of strolling inside the wine shop where wonderful collections were on display. The outdoor space is planted with varieties of rose but unfortunately they weren't blooming yet. I wish to go back to this place again in about a month when the roses will be in full bloom. Since we had plans for the evenings we could not enjoy the spa but it looked so irresistible from outside that I wish to enjoy the service next time I visit the place. 3. BBQ picnic at Nigorikawa- Another interesting thing I was part of during the Golden Week was attending the BBQ picnic organized by some friends. Nigorikawa Park is a wonderful location in Niigata for a BBQ. It has enough space so that even on a busy weekend we could find a spot. There is a very green walking trail in the park so that you can enjoy a good fresh walk. It is an exciting place for children because you can meet the lovely fish in the pond, feed them and enjoy your kids being super happy. Another advantage of this park is that there are cooking facilities. You can take your cooking heater and in the areas designed to cook you can start making your fresh meal. Plus, there are also a good facilitues for cooking with fire so you could make a fire and start making your fire-cooked pizza. Well, our plan for that day was BBQ and lunch which we enjoyed just the same.
Babina

A Lazy Golden Week: Manekinekos and a Stroll around Taito
2017 marks the 3rd year I'm enjoying the perks of GOLDEN WEEK. Surprisingly, I planned nothing. Is Tokyo Your Favorite Place in Japan?I did have a clue on what I wanted to do. Since I'm mostly in Ikebukuro or Shinjuku, I did not want to spend it there. I wanted to do something interesting, yet, something that wouldn't require too much effort. I know. It's lazy, hence the title. Taito became an instant candidate because of a MANEKINEKO café. Yes, you read it right. Not a CAT cafe, but a MANEKINEKO café. NEKOEMON Café From Nippori Station, it's a 10 minute walk. From Sendagi, it's 6 minutes. I love cats and drawing! So, why not combine them both! For 1,620 yen, you can get a blank figurine of a manekineko, a coffee/tea, and a cookie. Then, you are now off to call your good fortune! For starters, you'll be asked whether you want your manekineko's raising a hand to be RIGHT (for calling the luck for money) or LEFT (for customers). A scratch paper is provided so you can practice your design before putting it on your canvass. You can also borrow sample manekinekos in case you need a hint on what to doodle. Nekoemon's markers are easily smudged. Be careful and make sure your hands are dry. Also, let the ink dry before putting a different colour to avoid having a messy outcome. I highly suggest paying this place a visit, especially if you are one of those people who stalk cats on the internet!After you are finished with your masterpiece, the staff will neatly wrap it for you. Small, yet this place didn't feel very cramped. Nekoemon has a serene ambiance that is perfect for sketching your luck. AROUND THE AREA I enjoyed strolling around this area. It has a mixture of the old and new Japan. There are some old cafes you can visit, which is patronized by a lot of tourists. We also come across an old sake building, I think. xD NATIONAL MUSEUM of WESTERN ART Although we didn't pay this place a visit, knowing that I can adore the imagination of artists from around the world with ease gave me a refreshing feeling. Art junkies, this place is calling you out! UENO PARK I didn't expect this will be on my TO-DO-LIST for my Golden Week. Our wandering feet just lead us to Ueno Park. Maybe it's just me, but didn't realize it was that close to where we started. Pictures, pictures, pictures! I love taking PICTURES! I was pleased that the sun was on our side; hence, I took this chance to tinker with my camera. I don't know if it's usually available, but, we found a lot of food stalls (usually seen during festivals). After a long, tiring walk under a pleasant weather, it's lovely to just sit on a bench, eat, drink, and just watch the sun bid farewell.*** Our mini-adventure ended with a wonderful meal and wine, and the last show of BEAUTY and the BEAST in the crowded Ikebukuro. The more you avoid, the more it pulls you back in. xD
Bella