USER BLOG
Join the best expat community of Japan. Now!
Share your Japan experience

Create blogs/Join the Q&A

Earn points and get rewards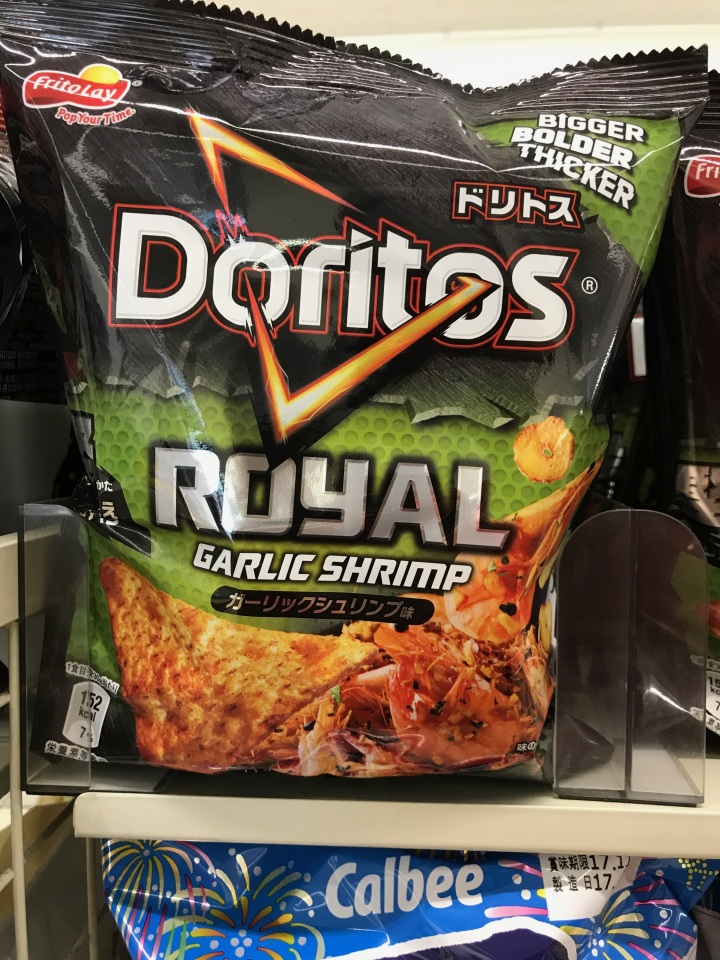 A new take on the familiar
Back home, Doritos are relatively common - you see them at just about every supermarket and convenience store. The flavors are pretty typical, and I would say the most popular is the good old nacho cheese variety.Japan though seems to take their Doritos to the next level - I saw these at my local 7-11. Garlic Shrimp variety?! Now, I didn't buy them (mainly because that combination sounded all kinds of "no thanks!" to me) but I'm curious to know whether any of you fellow City-Costers have tried them.Another question I'm curious about is the weirdest flavored potato chips or corn chips you've come across since living here. I've heard that some pretty unusual varieties exist, so I would love to hear about your experiences with those!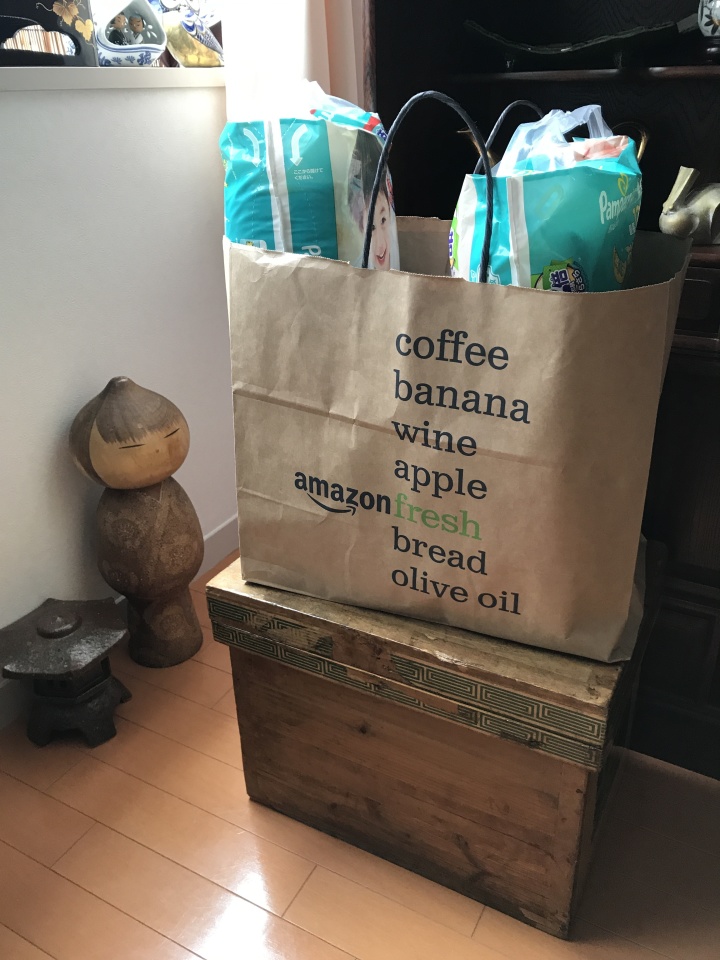 Testing out Amazon Fresh in Tokyo
We have officially moved out of our old place and right now we are staying with my in laws in Tokyo until we head to Niigata in a couple of weeks. It was the perfect chance for us to test out Amazon Japan's relatively new offering, Amazon Fresh. Right now it is only available in certain wards of Tokyo - but they are looking at expanding that further. We ordered diapers and wipes for our little ones, fruit and veggies, some salmon, yakisoba noodles, as well as shampoo and conditioner.Here's a picture of one of the bags (the fruit and veggies already were packed away in their rightful places!)The presentation was really nice. It felt like an upscale supermarket that we were purchasing from, with everything in large Amazon Fresh bags with modern branding. The quality of all the fruit and veggies was excellent too, which was something I was initially a bit skeptical about.To use Amazon Fresh you will need to be an Amazon Prime member (3900 yen annually) and there is a 500 yen charge per month for having the Fresh service active on your Amazon account. They do have a free 30 day trial for both of those things if you want to give it a whirl. They also had a coupon code for 2000 yen off your first Fresh delivery - not a bad deal!Another thing to bear in mind is that any deliveries under 6000 yen will incur a delivery fee - we specifically ensured to go over that to avoid paying a fee!Would you use Amazon Fresh if it was available in your area?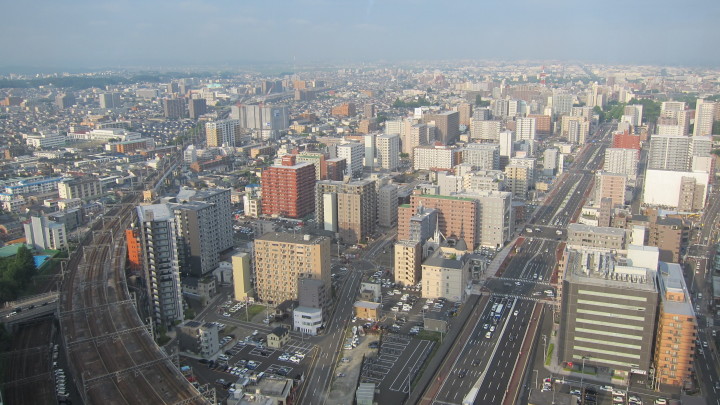 Great view to the Sendai downtown
After stoppting at Sendai just for one night, I´ve wanted to use the chance to see a little bit of the city. Sendai is the biggest city in Tohoku and the best place to see that is from the observation deck of the AER Building.The AER building is a small shopping center just next to Sendai Station. You have to go to the 31 floor of the building to the observation deck. But watch out there is no way to go there at the shopping center. You have to use the elevator at the office area in the same building to go up. From the 31 Floor you will have a great round view over the city. Also many couples using that spot for a date.After visiting the observation deck I would recommend to walk around the big shopping streets around that area!
Crazydeath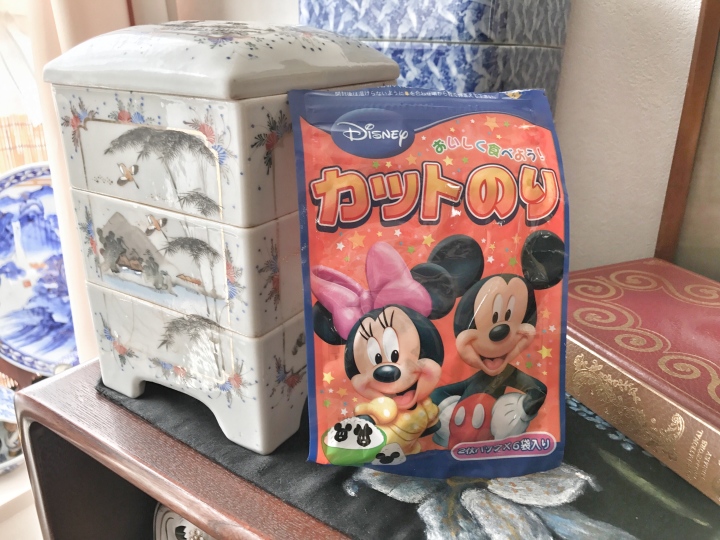 The little details...
One of the things about living in Japan that I've been constantly amazed by are the little details that are added to things. My daughter for instance is obsessed with nori - and we found these at the supermarket!Not only does she love nori, but she also loves all things Disney right now. Cut out shapes of her favorite Disney characters? Parenting win! The pack has all manner of characters from Mickey and Minnie to Chip and Dale and more.Is there anything that has really made you think about how Japan focuses on the little things - and often the beauty and aesthetics of those little things?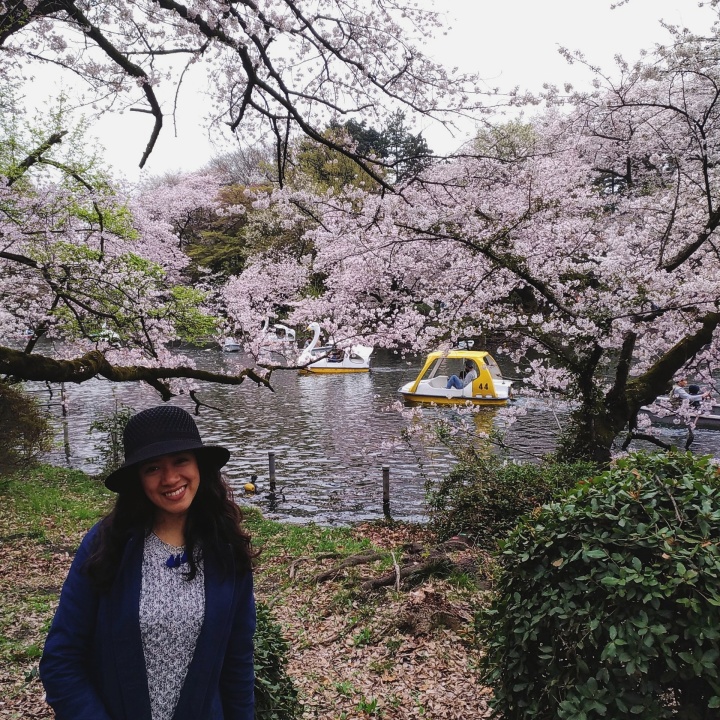 Japan by the Water: The Inokashira Pond
There are a lot of things to do and see at Inokashira park. They have the Benzaiten shrine, animals, free street shows, the famous shaved ice (which I am yet to try because my students had a lot of good stuff to say about that) which is also perfect this summer and of course, the pond! I've read that Inokashira Pond's name meant either "source of the water supply" or "well that supplies the most delicious water." The first time I visited the park was during spring. I think it was the best time of the year because the park had endless instagram-worthy spots! The park is home to about 460 cherry trees and is really a popular spot for cherry blossom sight-seeing. I thought seeing cherry blossoms there would just be like seeing cherry blossoms during my usual train ride but it was way beyond I expected because the view became even more stunning at the pond. We went there to have our first Hanami experience and the place was packed with people! I personally wanted to try the swan boats, feed the ducks and get the full cherry blossom experience by floating peacefully in my own little swan boat while cherry petals are blown off by the wind and would slowly make its way swirling onto the lake. But I guess my dreams were nearly impossible. If you want to try their famous boat rides during spring, be sure to come early because the queue seems to get endless and the place just gets too crowded with tourists even during the night. Nevertheless, the breathtaking cherry blossoms, the calming lake and good company will make it all worth it! Ofcourse, just like most of my adventures, the day had to end with ICE CREAM! I tell you, I think we've already tried most of the ice cream found in convenience stores and I can't believe how many gems we've found in there. I might just write a blog about it soon especially now that its summer! Anywaaaay, going back to Inokashira park, I had one of my fave flavors- Choco Mint! (although they were also serving sakura flavored ice cream, I still felt I needed to be loyal with my favorites.) It was still actually cold at that time, a smooth transition from winter, but we still enjoyed our cold treat! Inokashira Park is celebrating its 100th anniversary this year and I think it's packed with a lot of activities. If you want to know more about it, you can visit the site here: http://www.kensetsu.metro.tokyo.jp/seibuk/inokashira/index.html( External link ) . The park is free of admission so you can visit it anytime! If you want to just enjoy the scenery and the relaxing pond, here's how to get there:From Shinjuku station, take the JR Chuo line to Kichijoji station which costs about ¥220 yen for about 15mins train ride. If you're up for some exercise, the park is just about 10mins or less walking distance from Kichijoji station. If you want to save the walking inside the park then you could take buses no. 01-06, 12 or 13 just across the JR exit and get off at the Koen-iriguchi/Bunkaen-mae bus stop. It's only a 6minute ride that would cost around ¥220. Have fun and let me know how the shaved ice tastes like!:) (seriously)-RedhairedAlice
RedhairedAlice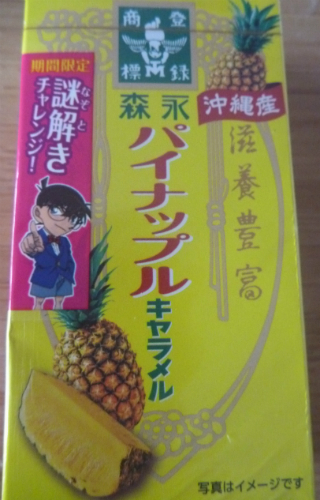 Morinaga Pineapple Caramel
For the first time I saw Morinaga Caramel in Okinawa Pineapple flavor, so I gave it a try.It was good, like the regular caramel, but with a nice pineapple taste that sort of lingered. My husband said it tastes the same as the normal caramel flavor - the pineapple isn't overpowering for sure.I got this for 108 yen including tax. Have you seen this or any other local Morinaga Caramel flavors?
helloalissa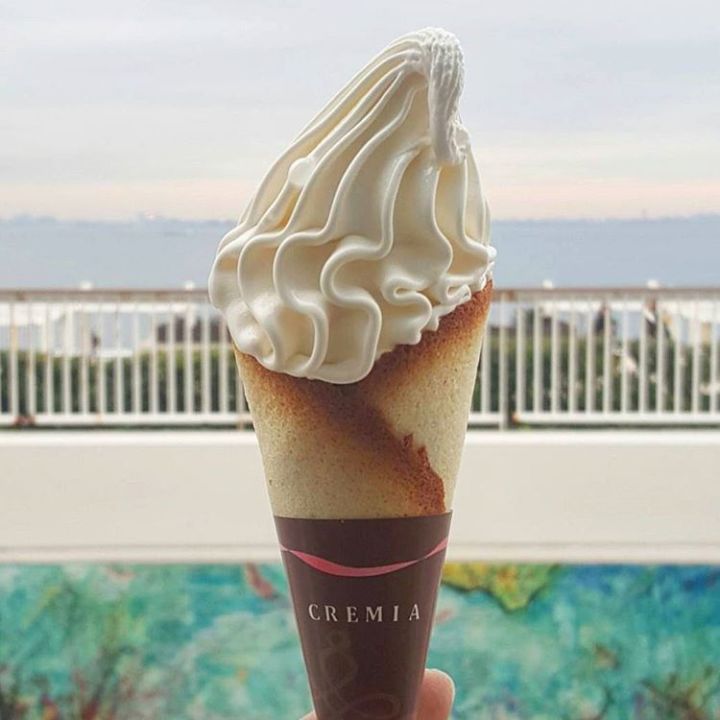 Dealing with summer: 3 ice cream chains around Japan!
Ugh, this heat! I feel like no matter how many Japanese summers go by, I still feel like I'm melting and ill-equipped to deal with the weather when it rolls around. Some people tell me you just end up acclimatizing to it - but I think they're liars!If there's one good thing about summer, it's that I feel 100% more justified to eat ice cream whenever I feel like it. Here are three ice cream chains that I've come across many times throughout the past few years in Japan - they'll give you some quick help (and happy tastebuds) when it comes to cooling down.CremiaEvery time I go past a Cremia it's hard to resist getting a cone. The whole deal with their soft serve ice cream being so special is because the milk fat percentage they use is higher than your regular stuff - so as their name might suggest, their stuff is creamier than anything else I've ever tasted. It's also made with Hokkaido Milk, the good stuff! Definitely worth a try if you come across one - they feel super indulgent!Blue SealBlue Seal is a family favorite of ours, probably in part to do with the fact that we used to live very close to one of their stores. As the sign says, born in America - but it has really become a bit of an icon here (particularly down in Okinawa). Our favorites are the more unique Okinawan flavors of Beniimo (purple sweet potato) and Chinsuko, the popular Okinawan shortbread style cookie. Both are delish, and I like that they're not your standard flavors you can get here there and everywhere.Baskin RobbinsIf you're from the States or one of the other countries that has Baskin Robbins stores, you might be asking "meh, what's so special about Baskin Robbins?" I think that here in Japan, Baskin Robbins is cuter than anywhere else in the world (that goes without saying for a lot of things - Japan, you knock it out of the ball park when it comes to cuteness!)I love that they have cute offerings like this on their everyday menu - as well as having awesome seasonal offerings that are just as adorable. Halloween last year was a prime example of just how cute their stuff can be!Hopefully you're all surviving the heat in your neck of the woods in Japan - like I said, it's all the more reason to indulge a little!