USER BLOG
Join the best expat community of Japan. Now!
Share your Japan experience

Create blogs/Join the Q&A

Earn points and get rewards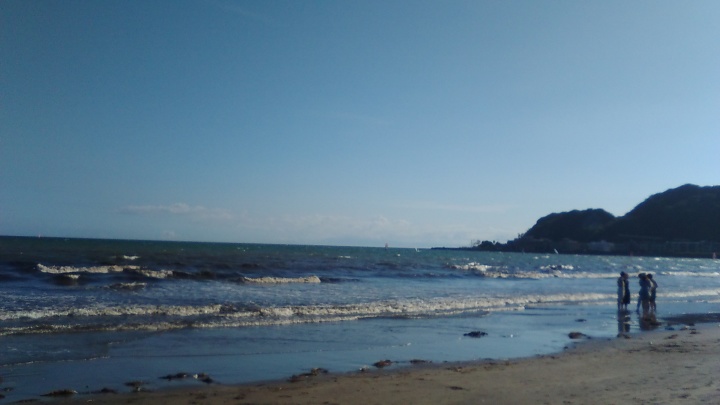 Japan By The Water: family friendly Yuigahama Beach, Kamakura | KANAGAWA
Last week we had the very great pleasure, thanks to City-cost, of staying in the We-Base Hostel in the historic, tourist and coastal city of Kamakura for a couple of days. The timing was perfect as this month, today in fact, and every year on the third Monday of the month, we celebrate Umi no Hi or ""Ocean Day" in Japan. We-Base Hostel is located just a minutes walk from Yuigahama beach and as I had my two youngest children with me, we spent a lot of time down by and in the sea. I had been to other beaches in the Shonan area of Kanagawa prefecture, but it was my first time to Yuigahama. And I was sufficiently impressed.The beach was much nicer than I had expected, although in saying that it is nothing spectacular either. It is a large beach and very well organised. It is suitable for relaxing on the beach, playing with sand, swimming, water sports and a casual stroll. Dogs are allowed. It is for the most part clean on the beach front, but we did see a surprising amount of rubbish on the boardwalk and footpaths. It is not rocky which is always a bonus! As the tide comes in quite a lot of sea debris is brought in with it, such as seaweed, twigs and sea shells. Of course, this isn't dirt per se, but you do need to take care where you walk as it washes up on shore. The beach has a reputation of being "Showa style" as there are a number of beach huts from the Showa period. I was personally glad of this retro style and the shade afforded both in and beside the various cafes and restaurants on the beach. People from all walks of life seem to diverge on this large beach and there is really relaxed, cheerful and friendly atmosphere about the place. We visited on a weekday so as you can imagine it was quieter than on the weekend. However, the locals say that even on the weekend you can enjoy the beach in relative comfort in the early morning; that the crowds only really start to descend from 11 am. The first time we visited it was mid afternoon and there were lots of people relaxing on the beach and quite a few in the water. There were a couple of surfers and lots of windsurfers at this time of day. The sand was too hot to walk on, especially for my 4 and 2 year old, unless we were in the shade. So we only visited in the morning after that. In the morning there is a great buzz in the air with all the surfers out to catch the morning waves. And between them and all the dog walkers, the area feels quite social even in the early morning. There was literally a wall of surfers for as far as the eye could sea. The area seems to catch quite a strong breeze. In the afternoon it was hot and afforded little refreshment, but in the morning it is a lovely refreshing breeze. The sea was borderline cold at 7 am, it was heavenly for my Irish DNA, but it is lukewarm by about 9 am, which suited the kids better! We particularly enjoyed our morning visits to this beach. There aren't many facilities for families with babies, but I do think it is a nice beach for children from the age of two years up. Especially as the beach huts are very convenient and offer the chance to get out of the sun and enjoy some refreshments. You can buy swimming rings and other air floats to use in the water in nearby shops (beach and sea front). There is a great selection of cafes and restaurants on and near the beach, offering everything from Apple tart to Zucchini! There are skateboard ramps right on the beach. There is a small park beside the beach, Kamakura Seaside Park, with a few pieces of playground equipment. Finally, Yuigahama Beach is very accessible by train, taking less than two hours to get to from Shinjuku station (access details and map below). Yuigahama Beach DetailsWebsite: https://www.city.kamakura.kanagawa.jp/kamakura-kankou/0602beach.htmlSeason: July 1st to August 31stCharge: The beach is free to use. You can hire / purchase beach paraphernalia. Lifeguards: ◎during the official season onlyFirst Aid Station: ◎in one locationLook out post: ◎ in one locationToilets: ◎in two locations plus two more sets of portaloos. One wheelchair accessible toilet.Showers: ◎in three places. They are free.Beach houses: ◎ 17 in totalSmoking area: ◎Parking: ◎for up to 200 cars at Yuigahama Underground Parking; the entrance is beside Kamakura Seaside Park. The car park costs 520 yen per hour during beach season (July to August). Access By train: Yuigahama beach is accessible from a few train stations. One of the closest is Yuigahama station on the very quaint Enoden line. You can get the Enoden line from the larger Kamakura station to the East or Enoshima station to the West. From Kamakura station to Yuigahama station takes only a couple of minutes and from Enoshima station it takes only 20 minutes. Hase Station on the Enoden line is also within walk-able distance; it takes about five minutes. You can even walk from Kamakura station to the beach too. It takes approximately sixteen minutes on foot. By car: 6 kilometers from the Asahina Interchange of Yokohama Yokosuka Road on route 204.
Saitama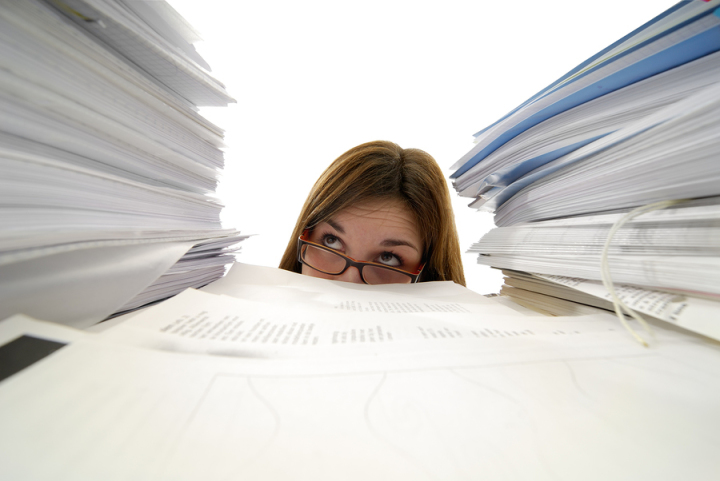 Turning Japanese : Paperwork
My family is currently in the very long waiting period to know if my husband and children will receive Japanese citizenship. It is a long process mostly because it takes time to get everything together and then for everything to be reviewed. We started last year in August, turned all the paperwork in at the end of March, and now it's July. Application form (with 2 photos 5cm x 5cm)Reason why you want to become a Japanese citizen (hand-written in Japanese by the applicant)ResumeWritten oathDescription of your relativesDescription of how you make your living in JapanMaps of the vicinity of your residence and workplaceDescription of your business (If you or your family member is a business owner)Financial statementsBusiness licenseCompany registrationDiplomaDomestic family documentsProof of citizenship (birth certificate)Certificate of employmentCertificate of residence cardCertificate of tax payments (with hold slip, income tax returned record)Certificate of your assets (bank deposit, real-estate, securities)Driving recordOthers upon requirement This is the list of documents I found when doing a small search online. Doesn't look like too much at first glance, but if you begin the process of trying to collect everything it becomes almost daunting. But it's not impossible. If you have had to go to immigration for a visa renewal, it's about like that, however your caseworker is likely to be nicer than the immigration office staff. The troublesome part is collecting everything from other people. The 'description of your relatives' isn't just writing down names, but also copies of birth certificates and contact information. If your family doesn't happen to live in Japan, or aren't very cooperative, this can be extremely time consuming and difficult. You will have to go to the city hall, possibly multiple times and multiple towns depending on if you have moved or not. Because of our particular situation, we also needed documents from my husband's ex-wife. Be prepared for a very large scavenger hunt. But once it is complete, the only thing you have to do is wait. Good luck on anyone else's adventures and wish us luck on ours.
edthethe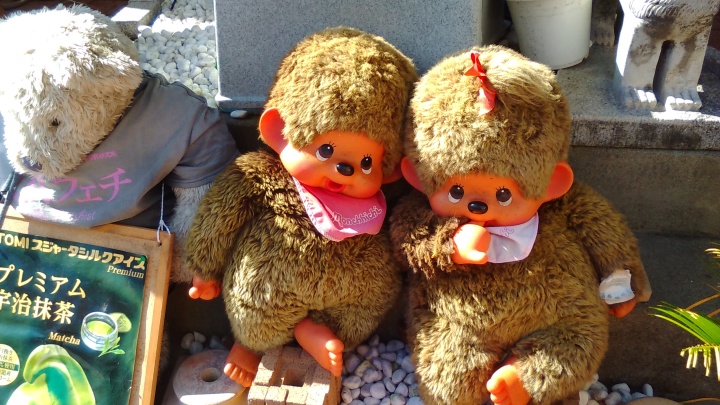 Best place to eat outdoors when visiting the Big Buddha with children
I am addicted to "Mook". I would stab a guess that Mook, spelt in Katakana, is derived from the English "Magazine-Book". A concept not unique to Japan, but adapted so vehemently in Japan that they came up for a word for the reading material that is somewhere between a magazine and a book! The Mook I buy are travel mooks. And I have over one hundred at this stage; for the kanto area alone. Travel Mooks are a great source of information for planning a trip to a particular destination. My latest Mook purchase was in preparation for my trip to the Yuigahama area of Kamakura to stay in the WeBase Hostel, complements of City-Cost. When travelling with young children it is very useful to get the feel of an area from research before setting off on your travels. I had a whole itinerary planned out for our respite in Kamakura. The Yuigahama area has a huge choice of eateries of all different styles and such an amazing selection of cuisine. I took great consideration in choosing the most suitable cafes and restaurants for our combined needs. I was so looking forward to sitting at the beach front and enjoying the infamous vegan buffet at the Sairam restaurant with a reputed sea view and comfortable outdoor seating area. The back-up plan if the kids were too tired to take the walk to Sairam was to indulge in some top notch Japanese cuisine in the 70 year old Kamakura Matsubaraan, right beside the WeBase Hostel. And there was always Daisy's Café as the really safe bet, should the kids want somewhere unfussy that was within a comfortable walking distance and offered palatable rice dishes for a two and four year old. However, as you can imagine if you have kids or ever had the pleasure of travelling with some; things rarely go to plan with little ones involved - especially when they are tired, hungry, agitated or, as was the case the day we visited the Big Buddha; a combination of all! Actually it was a blessing in disguise that we deviated from our original plans, because I got to enjoy a past-time from days of yore, before I ever had kids, of just randomly choosing a place to go based on the feel of the place and to a lesser degree the menu. This was how we ended up in Family Restaurant Queen in the White Lily Mall less than a minute from Hase Station on the Enoden line. Despite lots of breaks in cafes and rest areas, the kids were exhausted from the travel, agitated by the heat and famished after our visit to the Big Buddha ten minutes walk from Hase Station. I knew they wouldn't make it to even Daisy's Cafe which is geographically the closet to the Big Buddha (of the three afore mentioned restaurants). On our way to the Big Buddha I had spotted Queen and taken a mental note, thanks to the fish flip flops on display at the entrance to the mall it is located in. It turns out the fish flip flops have been featured on the TV quite a bit lately and are the most famous offering of the White Lily Mall, which is a really quirky space; essentially a concentration of "booths" in an alleyway. Each booth offers something, some are shops but the majority of them are part of the Queen restaurant. Each booth is a small room and they are decorated differently. You can choose, according to availability, which booth you would like to dine in. They are all really fun, but we wanted to sit outside and that's what we did.There are a number of tables in the courtyard of White Lilly which are used by the Queen restaurant. You can choose smoking or non-smoking. The tables are mainly picnic table style and seat up to around eight people. The kids chose a table beside the entrance to the Shonan Aqua Safari park, a booth with small animals you can hold and pet. There were a bunch of fish aquariums around our table with hundreds of fish. The kids delighted in watching them. The food is nothing spectacular, but it is perfect for families with young children: reasonably priced with a great selection of food that will appeal to children. They also have a fantastic selection of ice-cream made from local milk. Within the mall there is a kappa shrine and lots of other fun features for kids such as life size Moncchichi teddies and other children's paraphernalia on display. The staff are very friendly, although service was a bit slow, but I didn't mind because of the laid back feel of the place. You can help yourself to water from the "Warter Jag"!! There are a lot more elegant places to eat outdoors in the Yuigahama area of Kamakura. And there are definitely a lot more appetising places. My research turned up at least twelve places with seating outside with a sea view and tempting cuisine and then of course there are all the beach huts on Yuigahama beach itself. But if you are just looking for somewhere to fill tummies with outdoor seating (sans sea view), on your way to or from the Big Buddha from Hase station, that is a bit of quirky and fun yet comfortable and alluring to children, family restaurant Queen in White Lily mall might be the place for you!DetailsWhite Lily Mall management website: https://www.white-lily.co.jp/shoplist/kamakuraLily Company on Facebook: https://www.facebook.com/lily.co.ltd/Family Restaurant Queen on Tabelog: https://tabelog.com/kanagawa/A1404/A140402/14063682/Hours: 10 am to 8 pmAccess: one minute walk from Hase Station. Parking available next to the mall.
Saitama
100 Yen Heat Hack: The Frozen Towel
When humidity so intense that your clothes are drenched in sweat before you walk for more than ten minutes combines with record high temperatures to create a truly uncomfortable summer experience, you know it's summer time Japan. There are a number of ways to deal with this problem, including hiding in the air conditioning or under parasols whenever possible and wiping down your brow with the wash-cloth sized towels everyone seems to carry. These are great answers, but my solution is a bit different. My solution may appear strange to some and probably won't be the favorite of any fashionistas, but it works well enough for me. If you have a day planned in which you do not need to wear professional business attire and plan to be out in the sun for a few hours or more, this may help in keeping you cool. First, buy a towel. Douglas Adams's adage regarding towels hold true. You should always know where your towel is. Towels are really terribly useful things. First, let's go towel shopping. Your towel needn't be fancy, but should be long, like a face towel. Your towel should be long enough to drape over the back of your neck as that is exactly what it is meant to do. Material is important as well. We need the towel to be absorbent, so materials like cotton are the best bet. The fluffy micro-fleece varieties work well enough for most home uses, but will not be helpful to us in this venture. If you're not sure the material, check the back label. You can see here that the pink towel is 100% cotton-- perfect for our purposes. The blue micro-fleece towel is not going to soak up what we need it to. Wet, folded incorrectly. Take your towel home. Remove the packaging and throw it in the wash if you like. Then, when it is clean and dry, fold the towel into a smaller form, keeping it as long as possible and dampen it in clean water. The towel should be thoroughly wet, but not dripping. Wring it out if necessary. Now put the towel in your freezer and leave it for a few hours, preferably overnight. As you can see, I folded it wrong and left it too wet. Just before you leave, take the towel out and unfold it. It might be a bit stiffened from the freezer, but should become more manageable as it warms up. Once you can, lay it across the back of your neck and enjoy! The ice cold should keep your blood temperature chilled for a bit and once the towel dries in the heat, it will be helpful in wiping away sweat as well.This is the shape you want. If you made the same mistake I did, you might have to pull it in a few directions to get it to do this, but once you do, you can drape it easily across your neck for a rush of cool comfort, or loop it over like a scarf of frozen delight. Caution: it will leave your clothes moistened! This will also dry in the sun, but if a wet spot on your chest or neckline would be more terrible than extreme heat, perhaps you are better off with a parasol.
JTsuzuki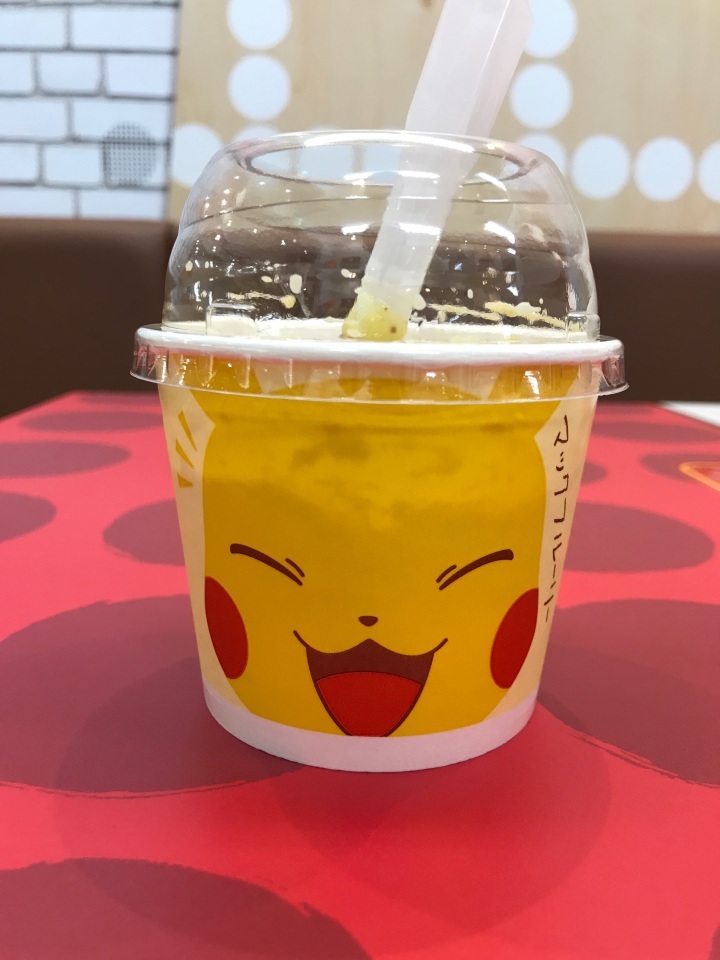 Pikachu McFlurries make everything better!
I've been slow with blogging lately because moving (with two young kids + this stinking hot summer weather) has been zapping every ounce of my energy! What better as an energy pick me up though than a limited edition McFlurry? McDonalds started selling these Pikachu McFlurries on the 14th of this month. I'm a sucker for seasonal stuff or limited edition goodies so I had to try it. It's chocolate banana flavored and it was actually super good. If the summer heat is wearing you down too, give one of these a try if you have a McDonalds nearby! It was 290 yen, so not the cheapest sugary ice cream fix out there - but it wins the adorable stakes!
genkidesu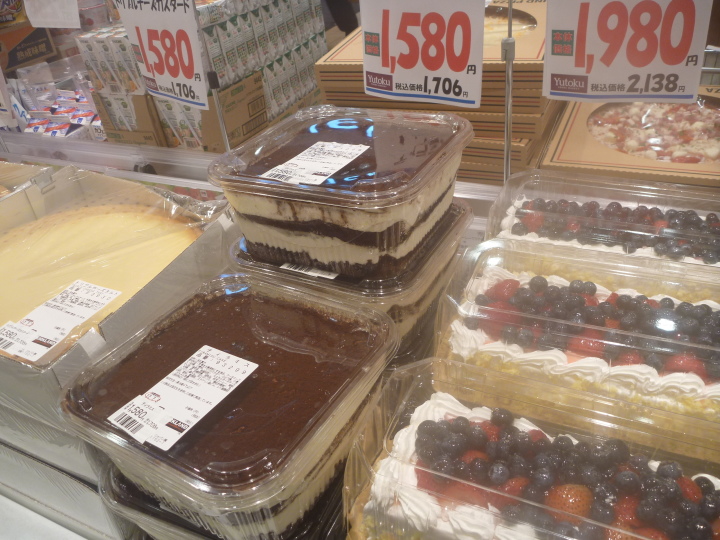 Costco Products without the Membership
One of the chain supermarkets in our area, Yutoku, sells limited Costco food products. Without going all the way to a Costco location, and for the same price, we can can buy some Costco items without a membership card. There are usually packaged things like tons of kitchen towels, hot cocoa packets, and teas available. In addition I've seen huge (normal in the US) two-packs (1.36 Kilograms each jar) of Skippy peanut butter – for about 2000 yen. I'm tempted to get this because I like peanut butter and it's so cheap compared with buying tiny jars (the 340 g size is usually around 500 yen). The problem is, it's So Much peanut butter, and my husband doesn't really like it. I'd be on my own and it would take forever to use it all. (Or I'd eat a ton of it and gain weight, which is what I'm scared of when I see most of the products from Costco). I'm considering finding someone to split the two-pack with. It's not on a normal schedule that I know of, but one time, I saw some extra Costco products in the bakery section. I was a little shocked to see six packs of giant muffins, bags of dinner rolls, boxed croissants, a giant cheese tart, big tiramisu and berry cakes, and 'Round Pizza.' So... the Costco pizza they were selling was too big. It was take and bake style, and if you don't even have an oven in Japan, that's sort of normal. If you do, chances are it's the size of a dorm microwave in the US. I measured the inside tray in our convection oven / microwave and it's 20 cm across. These pizzas were 40 cm. They were not a bad deal at all, but it would be impossible for me to bake them without cutting them into quarters first. Maybe that would be the perfect amount and we could freeze the rest? How do normal people do this? In conclusion, it's kinda cool that I can buy Costco products at the local store. But... I probably won't because: A. They're way too much food / too big, and B. I don't want to get fat.
helloalissa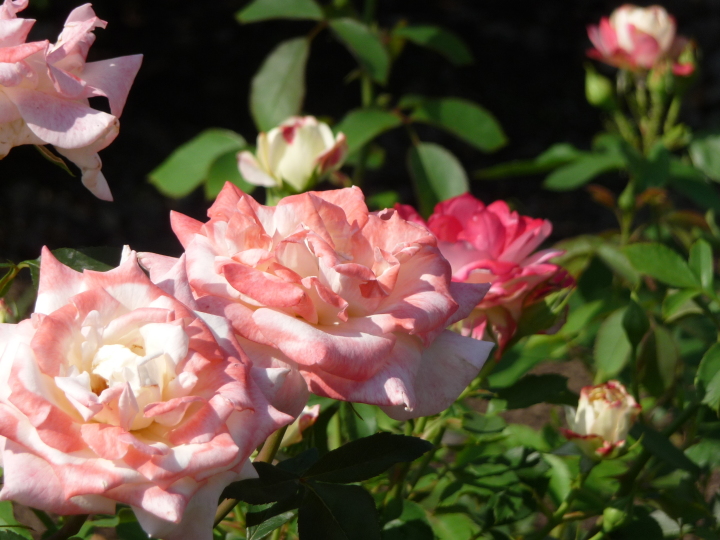 Fresh Roses in 2017, Japan
Roses remind me of romance and beauty. I lived in Portland Oregon which is also called Rose city. Once upon a time, I was a student and I went to Portland International Rose Garden. When I was there, I complained so much about rain. My friend had to remind me that I was in Rose City. Life has given me a lot of opportunities. Now I live in Gunma, Japan. Numata city in Gunma has its own rose thriving spot in its center. Thankful to my family who are always supporting me to do what I enjoy doing. Thanks to this person or organization taking care of these beautiful garden of roses. It was already past 8am. I thought photo shooting was late for natural light.It seems photos turn out to be just fine. I will take better photos soon.
Ooray2775