USER BLOG
Join the best expat community of Japan. Now!
Share your Japan experience

Create blogs/Join the Q&A

Earn points and get rewards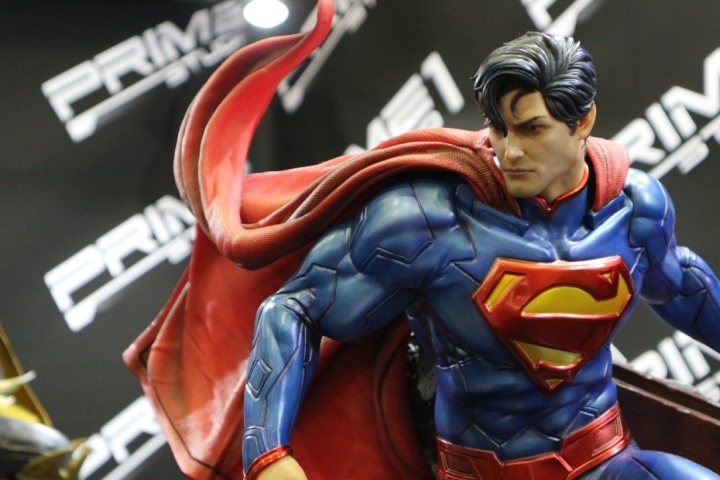 Tokyo Comic Con 2016: Cosplay and kit in images
Tokyo Comic Con 2016 wrapped up today after it's weekend residence at Makuhari Messe International Exhibition Hall, Chiba. This year was the first Tokyo Comic Con, the brain child of Tokyo Comic Convention Committee Chairman Mitsuaki Munegumi, who spotted a need to quench the thirst for American comic books and Hollywood produced movies amongst Japanese readers and enthusiasts. Stars at Tokyo Comic Con included a 93-year-old Stan Lee, the man who helped bring into our live's comic book legends like Spider-Man, Iron Man, Hulk, X-Men ... a staggering list, basically. Jeremy Renner (the dude from Hurt Locker) was also floating around somewhere, presumably on the back of his character Hawkeye in the Avengers movies. Those who like their sci-fi of a older vintage would have enjoyed the prospect of meeting Lance Henriksen who played the android Bishop in Aliens.When you hear or read the noun phrase 'comic con', those in the relative know will likely think of the San Diego Comic-Con (with a hyphen). By all accounts, Tokyo Comic Con cannot compare its Californian counter part in size or scale, nor is it as big, noisy, and sexy as the Tokyo Game Show. But it's still a lot of fun.The first Tokyo Comic Con laid out it's stall early doors; as soon as you entered the DeLorean time machine from Back to the Future, and KITT from Knight Rider lay in wait, and you knew that American productions were ruling the roost at this convention. The Stan Lee influence was best reflected in the number of Spider-Man cosplayers wandering among the booths. Batman, The Joker, and Stormtroopers (along with other Star Wars characters), were also well represented by the delightfully bonkers cosplayers in attendance on the Sunday.A lot of the booths at Tokyo Comic Con displayed/sold models of super hero mainstays. Some of the detail that goes into these things is staggering. As are some of the prices they were selling for (this blogger didn't see much money changing hands other than at the official Tokyo Comic Con souvenir area). But whilst most models seemed to be aimed at collectors, there were plenty of 'cute' versions of Spider-Man et al going for far more accessible prices. There were a couple of spaces at Tokyo Comic Con for cosplayers to pose and for regular visitors to take photos. It probably doesn't need to be said, but the visitors with the best photography kit were the otaku, and they weren't really interested in the dudes dressed as Spider-Man. At the other end of the scale, plenty of giddy tourists were bouncing off the walls in the their attempts to take a selfie with the maddest/cutest cosplayers they could latch onto. Video game, and soon-to-be movie, Assassin's Creed had a pretty big presence at Tokyo Comic Con, as did Japanese staple Biohazard (Resident Evil to everyone else). Star Wars fans also had plenty to get their teeth into, including the chance to mess around with some lightsabers, debate about whether or not to pick a very smart looking 'coffee table' book, and ogle models/figures that basically most of us can't justify buying. This blogger enjoyed the chance at Tokyo Comic Con to check out props and replicas from movies which included some bit and bobs from the Alien and Predator stories.As the for the sex-sells (or sex-increases-the-chance-that-you'll-go-home-with-our-flyers) ethos that you can find at, say, the Tokyo Game Show or any exhibit that involves cars/motorbikes, well it was at Tokyo Comic Con, too, just less of it. With all the fantastic cosplayers wandering around, it seemed a bit pointless and boring anyway. Enough of the words and on to the pictures. Here are images taken by me of cosplayers and kit at Tokyo Comic Con 2016.Toys, props, originals, and replicasIron Man outside the Hot Toys boothGodzilla seems to have a goofy grin from this angle.T-800 (Terminator) gets a change of look with the lights.DeLorean (Back to the Future)KITT (Knight Rider)CooProps use the original moulds to recreate props from classic movies like Predator and the Alien franchise. Some of the models/figures from Prime Studio 1 drew a lot of attention from both fans and regular visitors. The attention to detail is quite frankly jaw dropping. The Pop collection of toys from Funko do a sterling job of blending 'cool' and 'cute'.Tokyo Comic Con CosplayAs I said earlier, there were two 'cosplay' zones at Tokyo Comic Con, as well as cosplayers walking between booths, contests, and special events/photo session organized by exhibitors. There had been a bit of furore online about a decision by organizers to prevent males dressing up as females for the purposes of cosplay at this convention. I can't remember what became of this bizarre decision, but I don't recall seeing any 'crossdressing' cosplayers (on the male side) which might have been to the detriment of the spectacle. I don't know.Data storage device producer drobo organized a cosplay session on the Sunday.There were plenty of Star Wars cosplayers to spot Tokyo Comic Con.This blogger arrived at Tokyo Comic Con early afternoon on the Sunday. Given the swarms of people pouring out of Kaihimmakuhari Station I had that sinking feeling that getting into the convention was going to be a major hassle. It wasn't, and it wasn't that crowded around the booths either. I got my 'ticket on the day' within about 5 mins (2,000 yen) and after security had a cursory look inside my bag, I was in amongst the action. There's a bit a food court in there, and when you exit you get a stamp on the hand that'll let you back in again. Website (Japanese): http://tokyocomiccon.jp/
Tomuu
Scary Tokyo Immigration
Given my last years experience of the dreaded Tokyo Shinagawa Immigration Bureau experience, I felt the need to talk about this years test to try and obtain a three year visa. Having lived in Japan for three years, I have never been granted a three year visa. Last year I was nearly sent home by immigration because of a notification failure which, of course, they would never accept responsibility for. It is part of their contract. So here in part 1 I discuss last years incident, and submit this years application and share my experience. Part 2 will follow when I receive a phone call from them or a notice. In the mean time, I'm dreading the wait.
smallbigjapan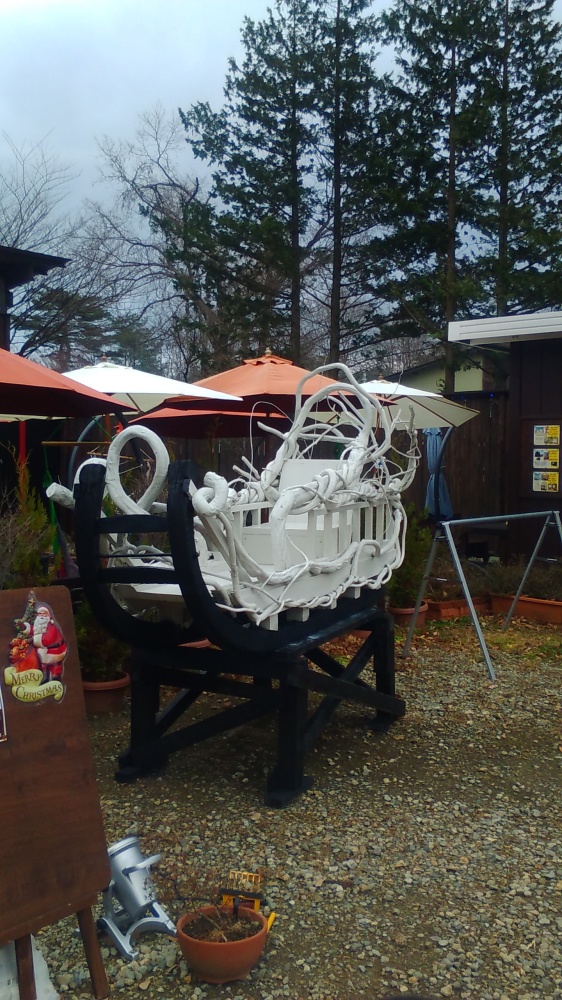 In search of Santa
I have spent quite a considerable amount of time looking for a Santa in Japan. Believe it or not, he is quite hard to come by in this neck of the woods. I guess we are just a little too far from Lapland. Although my kids are aged between 7 and 2 years old, my earnest quest for Santa only started last year after a few years of disappointing Santa visits. Thankfully the kids were young enough that they were not disappointed, but I needed to find somewhere that they could have a good Santa experience for my own sanity as much as their pleasure, and thankfully I did. I had a magical Christmas in Ireland after my first child was born in 2009. Of course, my eldest doesn't remember any of it, he was only 4 months old, but I felt the special joy that is Christmas with a young child. Fast forward a year and I was 8 months pregnant with my 2nd baby and I desperately wanted to go to Ireland again, but no-one would let me on a plane. How bad could Christmas in Japan be, I thought. And thankfully, that year I was lucky and protected from the disaster that Christmas can be here, as Christmas happened to fall on a Saturday. You see, Christmas day is just like any other day of the year here for the working population. Nothing closes and businesses operate as normal. My husband actually normally works 6 days a week, but Saturdays are casual and so he was able to take it off. Little did I realize at that time how that was an exception and not the precedent for the following years. That was his first and only Christmas with us in the past 6 years. That year 2010, my eldest was still young enough and my bump big enough, that I didn't feel the need to find a Santa. However, by the following year, 2011, I was keen to expose the kids to one of the most important celebrations of my country's calendar year. I found a local Santa with no bother and reveled in the fact that Christmas might not be so different to what I was used to. The day of the Santa meet and greet came and myself and the 2 kids headed to the location, donned in Santa hats. My first lesson in Christmas cultural differences upset me more than a sack of coal on Christmas morning; Santa was Japanese and donned in a 100 yen shop Santa outfit that looked as fake as I did on Christmas night the previous year. I probably looked more realistic with my 8 month baby bump than the skinniest Santa in Saitama. I tried to compose myself and get in the mood, but everything was different. The atmosphere was like a Christmas office party before the booze arrives, the kids weren't in awe of or excited to see Santa, the music was Christmas variations of Japanese anime songs and the elves were plain clothes teachers from the local kindergarten. The one saving grace was that Santa gave out presents which my then 2 year old enjoyed. I swore I'd never spend another Christmas in Japan, but fate has a funny way of laughing at our plans. I had my 3rd child that September and there was no way I was flying solo with a 2 year old, 22 month old and a new born on my own! However, we were lucky that year to meet a good Santa near Narita Airport when my parents were visiting just before Christmas. The following year, 2013, I finally brought the (then) three children home to Ireland for the Christmas of a life-time. The eldest, who was 4 at the time, will never forget it. 2014 I had a newborn again and limited time to find a Santa, so we went to a below par Japanese Santa again. The real search for the real Santa, started in earnest last year 2015 and a year later I am still on a mission. I have unearthed over 50 places you can visit Santa in the Kanto area and the majority of them are the "real" Santa from Lapland. Joy to the World! It has been Santastic to find so many places for the kids to meet the big guy, but it is still not quite like home. The Santa visits here in Japan are generally free, but with the result that the experience isn't a quality one. The Santa Claus here don't have a grotto, they don't have a professional photographer to take a family photo with Santa, Santa doesn't sit kids on his knee and ask them what they would like on Christmas morning, and Santa doesn't give out a present. You queue up with hundreds of other families for a one minute meet and greet which is usually just an hello and a Ho-Ho-Ho, and one of your family members has to take the photo of you with Santa, with your own camera!* (*Sometimes there is somebody there to take a photo if it is in a mall or shop). To end on a positive note, I do feel lucky that we now have a selection of places to meet Santa in the Kanto area. There was a time when there was nowhere to visit him in Japan and there are still some prefectures in Japan that are In Search of Santa! If you want to avoid the disappointment of a fake Santa or a pony or Alpaca Santa (yes, that is a thing here!), you can find some places on my personal blog: 33 Places you can visit Santa in Tokyo19 Places you can visit Santa in Chiba11 Santa in Saitama And you can find other locations in Tochigi, Ibaraki, Kanagawa and Gunma on the blog too.
Saitama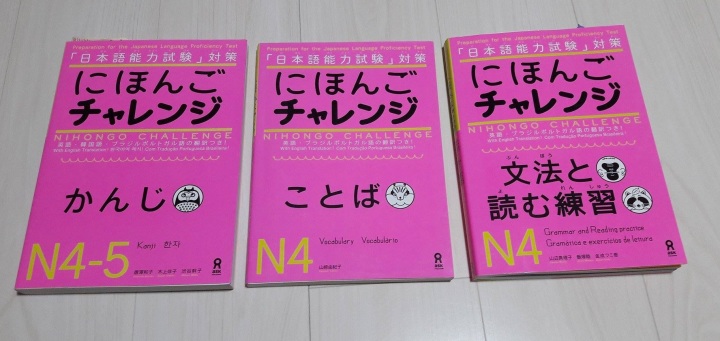 Getting prepared for the JLPT N4
As you may know: being good at Japanese language is important for living in Japan. To find out about your Japanese skills there is a test called Japanese-Language Proficiency Test (日本語能力試験) or shortly JLPT.The JLPT takes place twice a year - once at the begining of July and once at the begining of December - in Japan and a lot of other countries. The test has five different levels, starting from N5 as lowest and N1 has highest level. Mostly, if you want to go to Japanese university or want to work at a Japanese company, you need to have passed at least N2 level. What this means, you can see in this table (info from Wikipedia) So this is what you need on Kanji and vocabulary for each level:N12.000 kanji + 10.000 vocabularyN21.000 kanji + 6.000 vocabularyN3650 kanji + 3.000 vocabularyN4320 kanji + 1.500 vocabularyN5120 kanji + 800 vocabularyI applied for N4 level and the test will take place on Sunday. I'm kind of nervous and worried if I can make it. Sure, compared to the 2.000 kanji and 10.000 vocabulary you need to reach N1 level, the 320 kanji and 1.000 vocabulary don't look much. But they are!! Especially if you are learning Japanese by yourself without a teacher or a language school.Luckily there are some books you can use for studying. So mainly, I made this post to show which books I used for preparation *laugh* First there is a book series called Nihongo Challenge (にほんごチャレンジ) which I enjoyed to use. Unfortunately I can't finish all the books before the test. I have the three books for N4 Grammar and Reading practice (文法と読む練習), N4 Vocabulary (ことば) and N4-5 Kanji (かんじ). All books costs between 1,200 ~ 1,400 yen (+tax) and include explanations, practise tasks and solutions.Another book I got interested into when I saw it in the books store is 日本語能力試験対策N4漢字・語彙・文法 20日間で合格力を身につける! It includes many tasks in the sections kanji, vocabulary and grammar which have the same structure as the JLPT test. At the end of the book you also can find some test examples where you can find out if you are ready for the test. Even so the book costs 1,500 yen (+tax) I can totally recommend it. I enjoyed practising with this book.I also used the Offical JLPT Practice Workbook N4. With only 700 yen (+tax) it's cheap, but there is only one full test inside you can practise with. It's good to get to know the structure of the whole test and how the test sheets will look like. Here also you can try out the listening part, because a CD is included. I wasn't so bad with this test - hope it will be good at the real one, too.My last book, is a book I bought in Germany. It's explaning Japanese grammar in German language and it's pretty usefull if I don't understand the explanation in the other English books. Maybe you also have such book in your homecountry? In addition, I also practised a lot vocab with apps like Memrise, Kotoba and Obenkyo on my smartphone.Is anyone else taking the test this time? How did you get prepared for it?
YokoLostinJapan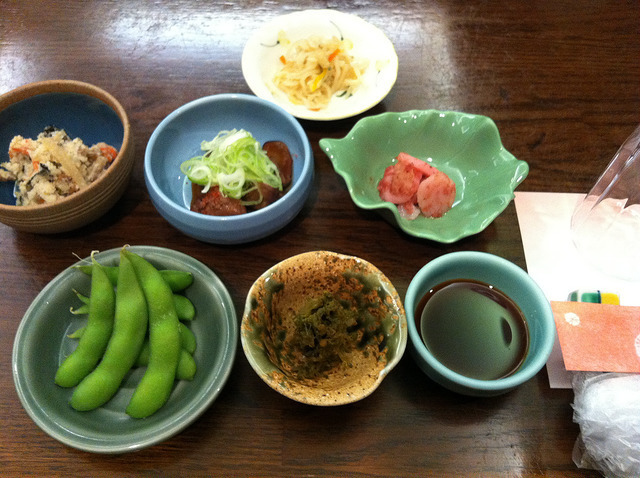 What is Bounenkai?
One of the perks of working in Japan is being invited to Bounenkai, a type of enkai that occurs at the end of the year. Restaurants will start to fill up with reservations all throughout December. The Bounenkai season is upon us. While working as an ALT, at least a few times each school year I'd be invited to join the enkai, or work party, to celebrate the start or end of the school year for example. The first time there was a cute hand written note on my desk with info about the party that said, "Sorry, just expensive." These are usually around 5000 yen per person, but include a meal at a fairly fancy place you might not otherwise have a reason to go to, as well as usually an open bar. They range from traditional Japanese cuisine to Italian or other ethnic restaurants that are large enough to reserve a room for at least 20 staff. They are usually somewhat private, sometimes in smaller restaurants which close entirely to other customers for a few hours. If you're lucky, your company just might be taking care of the bill for this one, yes! This is a great way to relax with coworkers and get to know them outside of the serious work mode. This does not mean enkai are causal dress, in fact that depends on what you'd normally wear for work, but most people will be in business attire. This is partially because it is a work event and partially because a lot of staff come directly from work to the restaurant. Depending on the location and mood, it may even be slightly more formal than usual work attire. Examples of times to dress it up more are when the enkai is meeting in a fancy hotel restaurant (as opposed to a bar restaurant) or the principal is retiring so there is more than one reason for the party. (I have on more than one occasion been a bit too casual for the party, but being the charming foreigner, this usually doesn't cause more than awkwardness. Nothing new here, right?) Stay on the safe side or ask someone if you aren't sure how to dress. You might be taking shoes off or sitting on the floor, but if you don't take your shoes off in the restaurant and you wore trainers with a suit... yes, I have done that. I do a lot of walking. Be prepared to look good in the group photos! (By good, I might mean not ostensibly drunk, or just dressed appropriately.) You might have kind staff giving you prints of the photos you're in soon. After finding your seat, possibly with a handmade name card or elaborate seating game, make sure to have fun at enkai. Try to join in on the songs and games that you might not understand at all. There is bound to be an element of entertainment going on at most enkai. My first experience was a lot of confusing clapping and yelling, once there was a kanji quiz game, and another one involved one of the teachers in a cat costume giving a tree as a gift. (Long story.) Pour your boss or principal a drink and enjoy a chance to see them act a little less serious, like saying, "I'm just tired," when they're drunk. Oh, by the way, after the enkai there might be a 'bonus round' in a smaller bar which is not usually included in the price, but you're free to skip out if you're tired or don't still have a full wallet after paying for an enkai. This tends to be almost exclusively men in my experience and I have only joined in once, as it was the day before moving back to the US. But the bonus round could be coffee with mostly women as well. Maybe there will be two teams splitting off. So just what is a Bounenkai? It's a special enkai at the end of the year which literally means, "forget the year party." Yep, this year was that bad. Let's drink a lot and forget it ever happened. Sounds good to me! I'm not so much of a drinker, but this seems like a nice excuse to have a couple drinks with a nice meal and spend time with students or coworkers. Besides a few famous musicians and lovely pets passing away this year, Brexit passed and Donald Trump was elected president of the USA for some absurd reason. That's enough for me to want to go to at least two or three Bounenkai this year! Have you ever been to a Bounenkai? How many Bounenkai do you expect to go to this year? (How many times will it take to forget? Haha) What do you want to forget this year? PS: Be sure to arrange a safe ride home if you're drinking!
helloalissa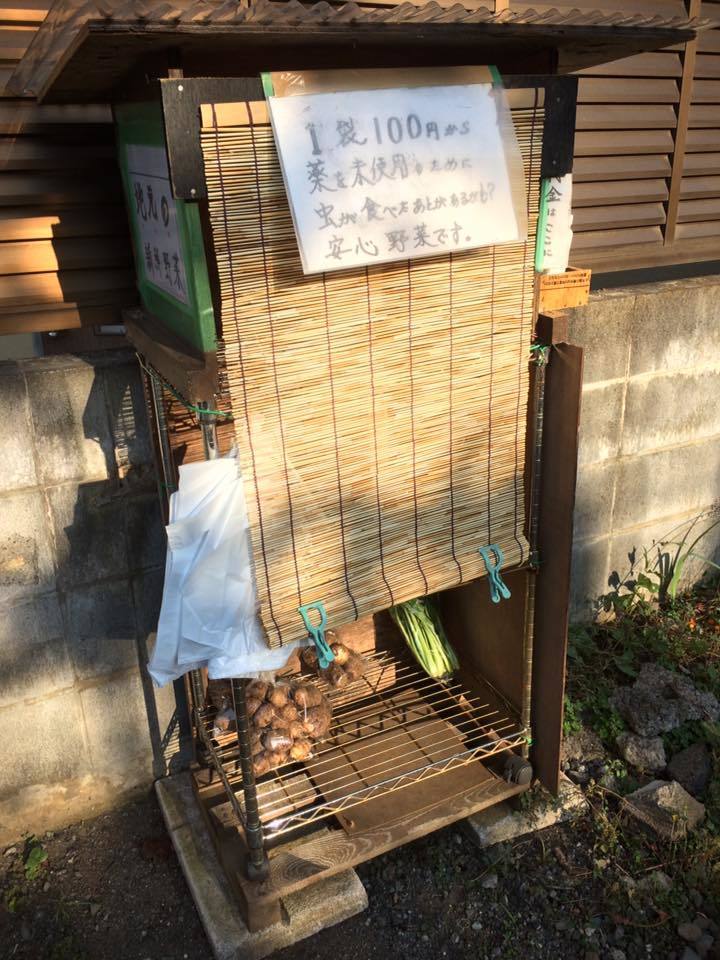 Trust in Japan: A Vegetable Stand
I love these fruit and vegetable stands you can accidentally run across or sometimes find throughout Japan. The thought of having one of these in my parent's current American city is unfathomable. It would not be more than 5 minutes before everything was long gone and stolen. The first time I saw one of these it happened to have strawberries being offered. They were in bunched groups sitting quite cutely inside of small, plastic, green fruit baskets. Normally strawberries cost an arm and a leg, or in other words, are pretty expensive in Japan. This year I believe I paid about four hundred yen, or more, at my local grocery store and only getting six small strawberries from that purchase. Strawberries are no longer in season so you will not find them in the store or in a stand right now. I will never forget the moment I saw that very first fruit and vegetable stand. I am sure a smile will come every time I see one once again, no matter how many times it happens during my life in Japan. I just feel overwhelmed with joy and a sort of peace flows through me when I see one. If I have money on me I try my best to make a purchase of the asking amount to help out the local farmers and field workers. If I cannot, and it is close enough to where I can return easily, I will make sure to go back. This specific stand held only 4 bags of vegetables in it by the time I found it in the late afternoon. It looked like 3 bags were small potatoes and one was filled with greens. They looked pretty healthy and quite tasty. I honestly wanted to buy at least one of those potatoes bags but I did not carry my wallet on this trip. I had to leave without but I will return the next time I'm passing by. How does this stand actually work, you are wondering? It is based on the honor system. I believe it is done mainly in the country areas but the trust in Japan is so great that I would not be surprised to see this in a big city's downtown either. The person, or persons, managing and growing these vegetables are usually located within a short distance from the stand itself. I happened to pass by at least 4 different fields that were a walk able distance from this stand. Any one of these fields, if not all, probably use this same stand. Once the vegetable is ready, they will gather them up and place them in the stand waiting for someone to walk by and take enough interest to make a quick purchase. The stand will have a sign, usually located right on the front of it with a large display, showing the asking price per item, group, or bag of fruit or vegetables left on the shelves. This specific stand requested just one hundred yen for today's bag of vegetables. It is really a good price compared to the local supermarket! Also, if you live in this area it will be a lot closer distance from your home as well than the closest store. The farmers even included a small packet of free white grocery bags for you to use! Amazing. I do not really pay to take a bag from the grocery store, per say, but if I chose not to use one, I get 2 points on the store's point card. To see someone allowing or offering you a bag with the vegetables or fruits is really considerate. There will be some sort of container located in the stand or maybe on the side / top of the stand to place the requested amount of money in that equals to what the buyer takes. I checked by shaking the baby powder like container to see if they had any good business today. They in fact did! I have never seen someone just take without paying. This is the sole reason that the stands are still able to thrive in Japan's society today, in the year of 2016. The forever rule following and honor that is introduced to people from birth really pays off for the better, I think. Consideration, moderation, manners, and the high standard of your promise is taught at a young age and continued to be taught during school and in the classroom. I would love to have this back home or where my parents live now but there is just no way, as I have stated above. It can only be seen in the movies from there or heard from replaying memories alone of my grandparent's lives long ago. I am beyond blessed to have the ability to raise my small child in Japan so they can grow up knowing this beloved trust of the Japanese culture. https://www.youtube.com/watch?v=zDTCtGj4wwghttp://popcornshowernikki.tumblr.com/post/152803424288/part-one-another-day-without-a-plan-by-2pm-i-was
nikpop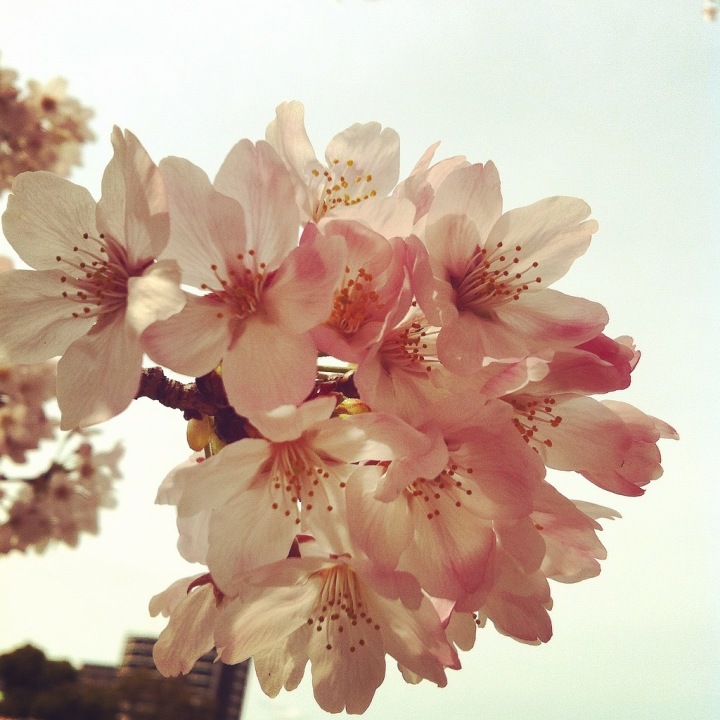 Ten Seasons That You Might Only Know in Japan
When we hear seasons, we usually think of the four seasons of the year, and how Japan mostly has only two of those: Too hot & humid or cold and dry. There are some other seasons in Japan that you will experience when you live here. Some of them are weather and season related but some are more gift giving or travel related.1. 花見 (Hanami / Flower Viewing) Season Spring (or early April) is the start of the new fiscal and school year. During the spring season we can see sakura or cherry blossoms blooming and enjoy hanami with drinks and food. This is a bittersweet symbol for endings and new beginnings in Japan.2. Golden Week and 五月病 (Gogatsu Byou / May Sickness) SeasonThe end of April and beginning of May have five national holidays falling within one week. Right after everyone gets used to the new school year or new job, we get a nice break or frantic traveling holiday. Then it's back to life as usual. Some people get a bit depressed at returning to work or school, and this is called Gogatsu Byou, or May sickness. Not a serious depression, more just a dissatisfaction with the current life. 3. 梅雨 (Tsuyu / Rainy) SeasonThe rainy season in Japan is around early June until mid July and the amount of rainfall is not always much to say anything about. Sometimes it rains a ton, daily downpours, but sometimes it's only around once a week. It's a good idea to have rain boots, an umbrella, plus a towel with you at all times during this season. All this rain gets the plants really going in time for summer. 4. かき氷 (Kakigouri / Shaved Ice) SeasonSummer vacation for students is from the end of July through August for the most part. It's just hot and humid and people have the urge to eat lots of shaved ice. Kakigoiri is sold everywhere from family restaurants and cafes to summer festivals. This is also, not surprisingly, fireworks, travel and beach season. It's also the time when gifts called Ochugen are given. 5. 台風 (Typhoon) SeasonThe back side of the rainy season in late summer and early fall that comes with heavy wind. Varies from year to year and depends on your location in Japan. Usually not a big deal unless you're fairly close to the ocean, although that is most of Japan. Typhoons can do some damage but are rarely cause for businesses or schools closing.6. 紅葉 (Kouyou autumn leaves) SeasonBy mid October it usually starts to cool down and at least the humidity is under control. Depending on location, the leaves start to change and we can see brilliant cherry red maple leaves and gold ginkgo leaves. Here's another opportunity for traveling, to see the leaves in beautiful parks and in nature of course. There is a quick break in late September (silver week) but unless you're in Hokkaido that's too early for autumn leaves. Kouyou is sort of an autumn version of hanami. 7. イルミネーション "Illumination" Season In the fall it starts to get cold & dry (and dark), but after the leaves start falling, we get a different colorful treat. Illumination is popular in Japan, more of a large scale Christmas lights decoration, usually done by large companies. These can be seen around shopping malls and at theme parks for promotion. I don't really see individuals putting up lights around their houses, but illuminations are bigger and make for a great place to go on a Christmas date.8. クリスマス Christmas Season Not that Japanese people usually celebrate Christmas – it's a work day and you won't see live Christmas trees for sale. I usually see decorations and hear Christmas music in stores, as it's a commercial holiday. In Japan, Christmas is a day to eat KFC (Kentucky), go on a date, and eat Christmas cake (sponge cake with strawberries - not at all like real Christmas cake). People are shocked when I tell them we don't eat fried chicken or cake for Christmas in the US. This might as well be Nabe Season. All winter, Nabe, or hot pot, is the yummy meal that keeps you warm and never gets old. 9. 大正月 (OShogatsu New Year) It's traditional to visit family for the new year, eat traditional new year food (osechi), and get some much needed time off from working. Almost everything will be closed for a few days or more, thus the need for the special food prepared or purchased in advance. There are tons of new year season traditions in Japan, like Hatsumode. Hardly the wild drinking party it's become elsewhere, it's a very quiet holiday. The new year begins with ringing the bell at the local temple and eating really long noodles at midnight. One more thing I'll mention is Oseibou, an old gift giving tradition just like Ochugen during summer. 10. バレンタインデー Valentine's Day or Chocolate Season Valentine's day is funny in Japan. Girls give boys chocolate. But as the tradition goes, one month later, on March 14th, boys (rarely) return the favor with white chocolate, for White Day.
helloalissa