USER BLOG
Join the best expat community of Japan. Now!
Share your Japan experience

Create blogs/Join the Q&A

Earn points and get rewards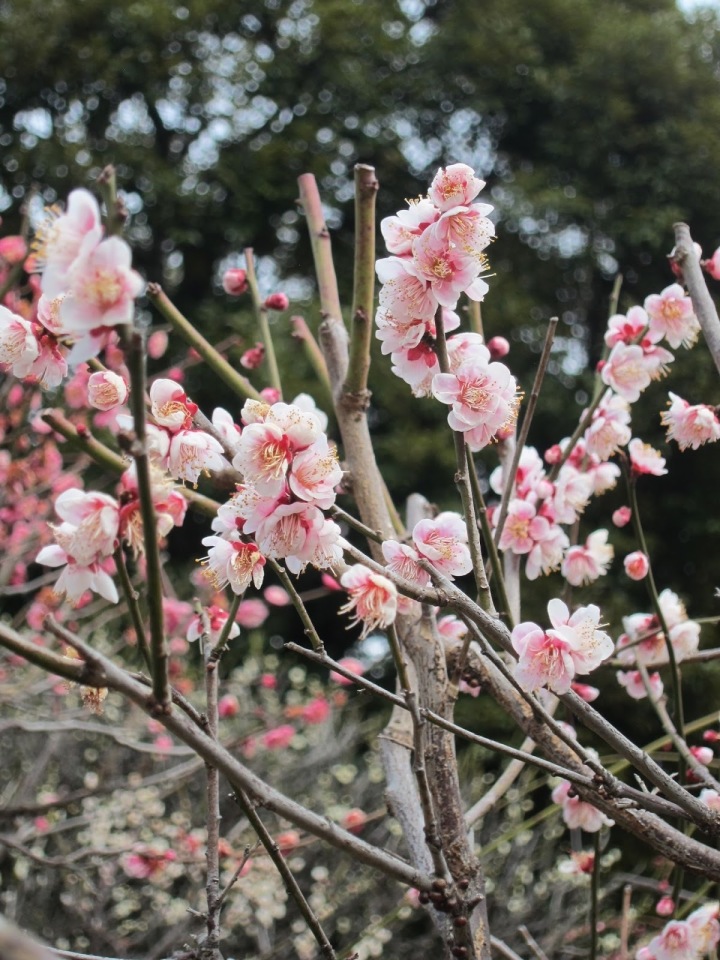 Plumfestival at the Kameido Teniinsha Shrine
It´s getting warmer and warmer in Tokyo. The winter is over soon and the spring is just knocking on the door. That means it is time for the plumtrees to bloom. Every year from the beginning of February the plumtrees in Tokyo start to bloom. The Kameido Tenjinsha Shrine northeast of Tokyo celebrates every year the plum festival. You can find a big variety of plumtrees in many different colors. If the trees are fully bloom you can smell their sweetness everywhere.Also the shrine has a small park with a pond and red japanese style bridges. It is very nice to walk around and enjoy the flowers there. I recommend to go there doing the week. Especially during the plum festival it can get very crowded. At the weekend they will also sell typical festivalfood around the park.
Crazydeath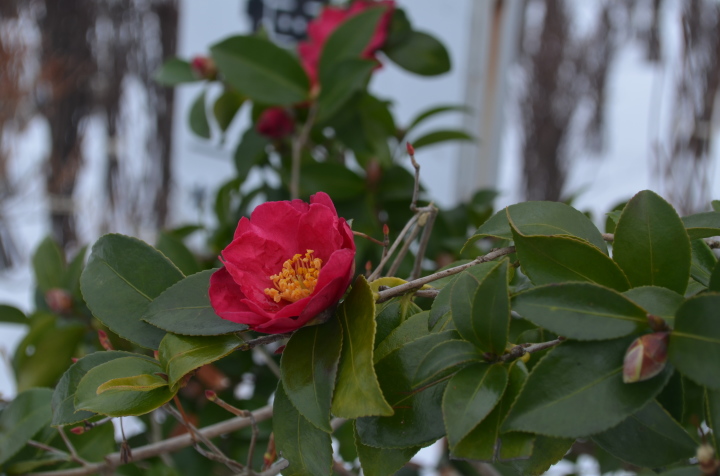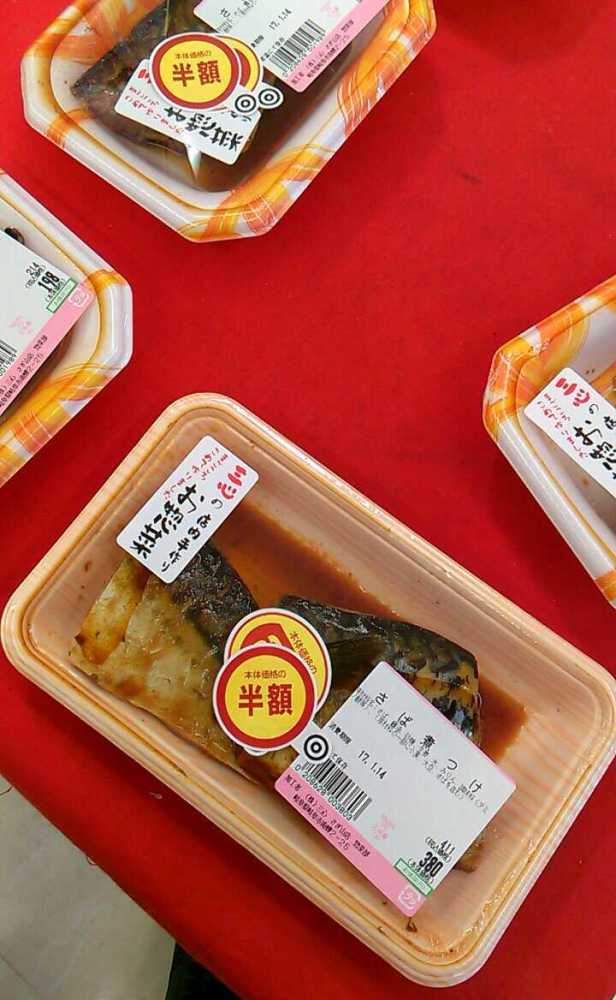 Supermarket Discounts! Ready-Food for Cheap
If you are living in Japan on a budget and didn't know about this, you are missing out. Supermarkets here sell a great selection of delicacies for you to bring home and eat. Fried pork cutlet, grilled chicken, bento boxes, salad, and even sushi. They aren't expensive, but definitely not cheaper than cooking at home, yes. But what do they do with the cooked food if they don't sell by the end of the day?That's right. They go on a big sale, because an unsold item is as good as a wasted one, so this way the supermarket can at least get the product cost back. Now, if you go at the right time......Massively discounted, indeed! So when is the right time? Go about 2-3 hours before it closes and you can likely net yourself 20% off. An hour or two before it closes and you might see the love "half priced" sticker on them. Those that still aren't sold by then might go as low as 70% off, from what I've seen.Personally, these discounted food aren't bad, especially if you're the type to freeze your food. So if there was always that pack of expensive sushi you've wanted, find the right timing to go. If you're living on a budget, stock up when the opportunity is right!Just be ready to battle with the housewives the salarymen who are on the hunt too.-----------------------------------------Follow for more everyday magic I encounter in Japan!
Jackson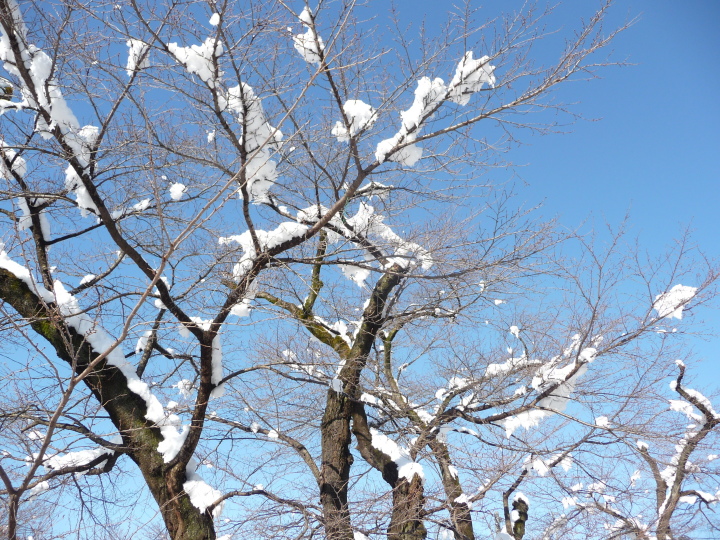 Winderland in Japan
It has been snowing for a few days in the northern Tone of Kanto area. Here are some photos to share in the city-cost community. Snow drifted absolutely gorgeous on trees in the park. Snow on the cherry treesUp and AboveRed Pine Trees A Castle surrounded by different types of trees.Still Green
Ooray2775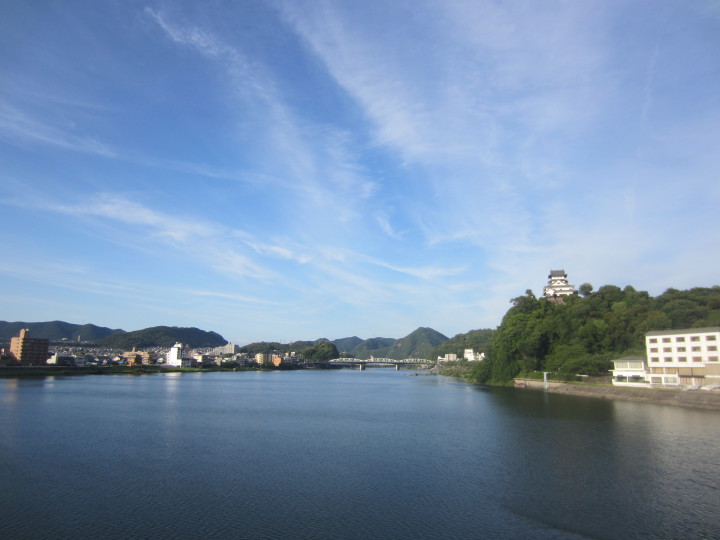 Inuyama Castle - Standing Tall since 1620
Thanks to video game series like "Samurai Warriors", "Sengoku Basara" and "Nobunaga's Ambition", my interest in Japanese sengoku history has made its foundation long before I came to Japan. Throughout my visits to Japanese castles all over the country in search of the path of the samurai, Inuyama Castle remains being my favourite.Standing tall on a little hill overlooking the beautiful Kiso River, the castle is one of the rare few in Japan that remains in its original form, while many other castles have been destroyed in war or by natural disasters throughout history.For that reason, it is listed as one of Japan's National Treasures.The little castle is 19m high, which is not very tall for a castle. But thanks for its locale on top of the hill, the view from the observation deck is magnificent!Look at that! Absolutely stunning.If you're travelling around the Chuubu area of Japan and you're interested in Japanese history and traditional architect, Inuyama Castle is a must-see!-----------------------------------------Follow for more everyday magic I encounter in Japan!
Jackson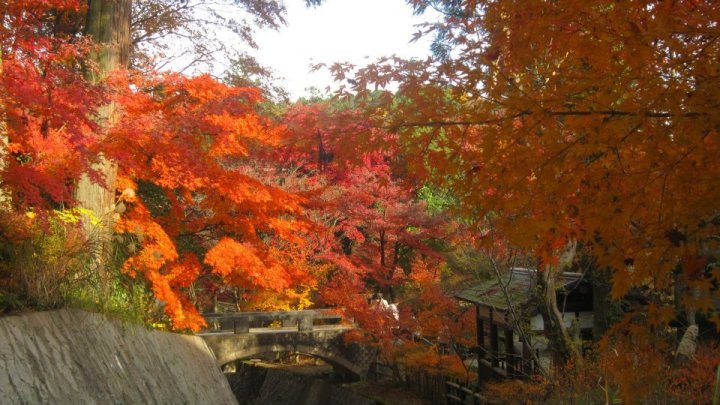 Romantic Nature of Niigata
I believe that for true lovers, every day is a Valentine's Day ! But definitely an added bonus, when you have a special day for the celebration of love. I found it quite interesting that Japanese people have a unique way of celebrating the festival of love. Feb 14 is the day for women to propose men. Not just for men they are in love with, chocolates are gifted also to other men in their lives including their bosses and co-workers. Men respond to proposals a month after on 14 March, the day named as "white day" by giving back usually chocolates but can also be other forms of gifts.Valentine's day in Japan got this trend with the campaign of confectionery companies in Japan to increase their sales and encourage shy women to open up their heart to their beloved ones. Isn't this interesting? Keeping the Japanese traditions aside, to me Love is the best color of Life. And life is beautiful because it is colored with the purest shades of love. Love and Nature are inseparable. Think of a couple under an umbrella during the monsoon rain, or a beautiful piece of painting with a couple watching sunset by the sea; nature add essence to love. With the changes of seasons, mother nature too changes her color but the beauty remains intact. To witness the seasonal experiences with your loved one in the best possible way, Niigata is a must visit city in Japan. Niigata will not disappoint you in any seasons as this city is fully loaded with special seasonal charm. Not that any season is less romantic in Niigata, but to me when it comes to imagine love as in a romantic novel- Autumn offers the best atmosphere. I have visited Verona in Italy, the place in Shakepere's novel depicted where Romeo and Juliet lived as they struggled for love. If I were Shakespere and was supposed to write the same novel, I would pick Niigata as the romantic location. And if I had a choice to pick a season for the drama, I would pick the utterly romantic Autumn. Autumn in Niigata is glorious in general but there are spots that are just splendid. Let me guide you to one of my favorite romantic sites in Niigata; that exhibits its best in the Autumn. The garden is called "Nakano Residence Maple Garden". This garden was built by the then head of Nakano house and cultivated with great efforts over a period of 40 years to build an expansive garden with extremely detailed traditional beauty of Japan. In autumn, over 2000 maple trees with 130 varieties change color making the whole garden picturesque. While you walk through the trees the crown is all colored in many shades-scarlet, golden, brown, yellow. The trees offer the best leaves- bright, glossy and shiny that when reflected upon by the rays of sun transforms the whole garden to a paradise. The path that you walk by is also covered by the beautiful maples trees fallen off the trees. A walk with your loved one in this perfectly manicured garden can be an euphoric experience if you are an admirer of mother nature. This living work of art that was created back in Meiji era and this garden is considered a cultural asset of Niigata. It is truly special because of the magnificent landscaping skills and gardening techniques that has been used. Most of the terrain has been utilized to plant those gorgeous trees that during the peak of the season is almost like flames and offers a majestic view that is as flawless as a renowned piece of art.It is a landmark for an ageless beauty of nature. Just like if preserved well, a piece of art or nature never ages, the same applies to your love and relationships. Nature teaches us things that hardly any school can ever dare to teach. With the changing shades of a tree, you can draw a lesson that not every day in your life remains the same. There are times of ups and downs, dulls and brights and blacks and whites. In a true relationship you need to be as resistant as nature; no matter what stay intact and with patience you get back on tracks. Well, if you happen to be in Niigata during the autumn make sure you visit this park with your date and see how the magic of nature strengthens your love in all the best possible ways. After sharing the romantic destination in Niigata, I am wondering what am I gonna do on the Valentine's day next month? Since the day comes embracing the white snow in Niigata, a dinner out with my husband might be a good way to celebrate. Somewhere really peaceful with soft jazz music on the background makes me think of a retro style Italian restaurant in our locality in Niigata. Happy Valentine's Day Everyone !!!!
Babina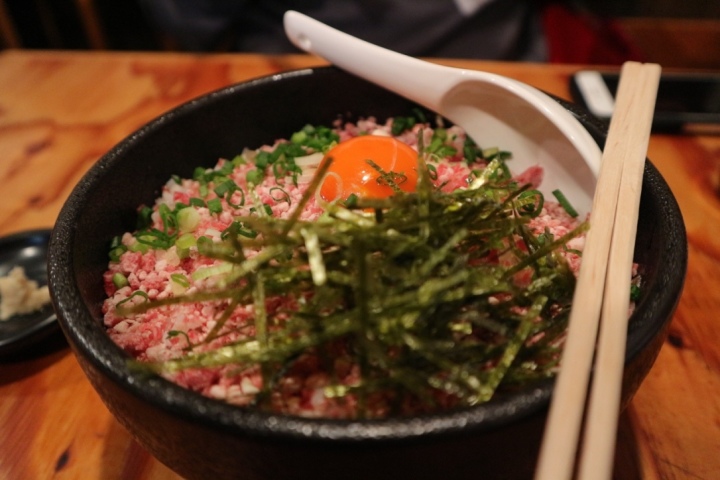 Ground raw beef on rice - Tokachi gyu-toro flake don
We ate this dish in a tiny place somewhere on the backstreets of Tokyo. It was one of two items on the lunch menu. The item we had intended to eat, a kind of lamb-don dish (grilled lamb on rice) had sold out. The menu was written in Japanese only and it was one of those situations you often have over here where you feel the pressure to order and do so without knowing what it is you're ordering. In this case, it turned out to be the dish in the images; 十勝牛トロフレーク丼 / Tokachi gyu-toro flake don. Essentially ground raw beef on rice. The Japanese have a taste for all things raw, but beef hit the headlines a few years ago over here after diners had died from eating raw beef dishes in cheap yaki niku joints in other parts of Japan. Is 1,300 yen cheap? Because that's what we paid for this. I had thought that the above incidents had lead to bans on serving raw beef in restaurants in Japan, but given that our Tokachi gyu-toro flake don was being served without a seeming second thought, maybe the bans are restricted to certain dishes (or maybe the proximity to warm qualifies it as cooked of a kind). Anyway, my friend and I were the only diners left in the restaurant so it would have been awkward to leave full dishes behind.Taste wise, these things are rarely as bad as one fears. With warm rice and oily meat 'flakes' the overall effect of this dish was buttery smooth, warm, and with that dull tang of raw meet (the 'tang' part might just be a mental thing of eating something that for year's you'd been told would kill you). Anyway, it was fine in the taste regard. And you get a raw egg, incase things aren't raw enough for you.I had to look up the Tokachi part; apparently Tokachi is a 'sub-prefecture' of Hokkaido Prefecture in the North of Japan. I also learned that the dish 'Tokachi Gyu-toro Don' (the 'flake' part is absent) was entered into the 4th Japan Local Bowl Dish Competition held in Tokyo in 2012. I don't know how it ranked, or even if it was that kind of competition. I won't be eating it again unless circumstances dictate otherwise. Not out of a great fear or because it tasted particularly bad. I just wasn't taken by it that much.
Tomuu