USER BLOG
Join the best expat community of Japan. Now!
Share your Japan experience

Create blogs/Join the Q&A

Earn points and get rewards

A Lazy Golden Week: Manekinekos and a Stroll around Taito
2017 marks the 3rd year I'm enjoying the perks of GOLDEN WEEK. Surprisingly, I planned nothing. Is Tokyo Your Favorite Place in Japan?I did have a clue on what I wanted to do. Since I'm mostly in Ikebukuro or Shinjuku, I did not want to spend it there. I wanted to do something interesting, yet, something that wouldn't require too much effort. I know. It's lazy, hence the title. Taito became an instant candidate because of a MANEKINEKO café. Yes, you read it right. Not a CAT cafe, but a MANEKINEKO café. NEKOEMON Café From Nippori Station, it's a 10 minute walk. From Sendagi, it's 6 minutes. I love cats and drawing! So, why not combine them both! For 1,620 yen, you can get a blank figurine of a manekineko, a coffee/tea, and a cookie. Then, you are now off to call your good fortune! For starters, you'll be asked whether you want your manekineko's raising a hand to be RIGHT (for calling the luck for money) or LEFT (for customers). A scratch paper is provided so you can practice your design before putting it on your canvass. You can also borrow sample manekinekos in case you need a hint on what to doodle. Nekoemon's markers are easily smudged. Be careful and make sure your hands are dry. Also, let the ink dry before putting a different colour to avoid having a messy outcome. I highly suggest paying this place a visit, especially if you are one of those people who stalk cats on the internet!After you are finished with your masterpiece, the staff will neatly wrap it for you. Small, yet this place didn't feel very cramped. Nekoemon has a serene ambiance that is perfect for sketching your luck. AROUND THE AREA I enjoyed strolling around this area. It has a mixture of the old and new Japan. There are some old cafes you can visit, which is patronized by a lot of tourists. We also come across an old sake building, I think. xD NATIONAL MUSEUM of WESTERN ART Although we didn't pay this place a visit, knowing that I can adore the imagination of artists from around the world with ease gave me a refreshing feeling. Art junkies, this place is calling you out! UENO PARK I didn't expect this will be on my TO-DO-LIST for my Golden Week. Our wandering feet just lead us to Ueno Park. Maybe it's just me, but didn't realize it was that close to where we started. Pictures, pictures, pictures! I love taking PICTURES! I was pleased that the sun was on our side; hence, I took this chance to tinker with my camera. I don't know if it's usually available, but, we found a lot of food stalls (usually seen during festivals). After a long, tiring walk under a pleasant weather, it's lovely to just sit on a bench, eat, drink, and just watch the sun bid farewell.*** Our mini-adventure ended with a wonderful meal and wine, and the last show of BEAUTY and the BEAST in the crowded Ikebukuro. The more you avoid, the more it pulls you back in. xD
Bella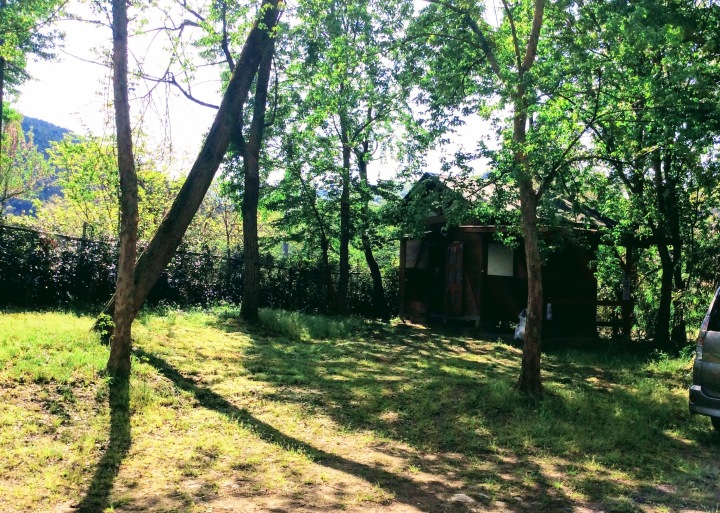 Family friendly camping trip to Chichibu
The easiest way to scapegoat the crowds of Golden Week is to travel the end of April, rather than the cluster of days in May. Showa no Hi, a holiday to celebrate the birthday of Emperor Showa who passed away in 1989, marks the official start of Golden Week annually on April 29th (or April 30th if the 29th falls on a Sunday as in 2018). Due to the nature of my husband's work our holidays always have to be booked last minute. We are rarely able to get a last minute booking for anywhere other than our go to family holiday getaway of Tokinosumika for the May holidays, but we have always been able to get a reservation for pretty much anywhere with only days to spare for Showa no Hi. And that is what we did this year.For the first time in years we decided to try somewhere different to our favourite family resort in Gotemba. We also decided that it was the right time to introduce our kids to the pleasures of camping, a past time we hadn't enjoyed in over ten years. So on the 24th of April with only five days left to the start of Golden Week I started ringing around campsites in Saitama. We found a place in Nagatoro, Chichibu, which seemed to suit our particular needs. They actually didn't have a tent site left, but they had a log cabin available and we promptly booked it. When we arrived at Nagatoro Autocamp we were marked down for a six people cabin that was twice the price of what we had requested. After a to and fro of words, the misunderstanding was resolved and we were directed to the five people cabin we had requested. There are actually six of us, but all my children are under eight years old so a five people cabin is more than enough for this type of holiday. The cabin is literally just a floor, ceiling and four walls; three of which had windows with gaping holes under them! There are no curtains, no furniture, no trimmings of any sort, but it had one light, futons and bed covers. There is a kamado outside the door with seats alongside it and nearby there was an area for washing dishes and prepping food. It was perfect for what we wanted: a camping experience without the hassles of having to bring the camping essentials. The first day was spent hiking in the area and playing in the campsite, which has water play in the Arakawa river as well as a small playground and reading room. There is lots of natural stunning beauty in the Nagatoro area and we had some of it on our doorstep. The neighbouring area is a nature park and you can take a short cut from the camp site to the pathway through the land. The Nagatoro Line Kudari (boat down the Arakawa River) passes right by the campsite and you can watch it from the foot bridge that links the campsite to the far side of the river and subsequently to the quaint Nagatoro Station. On the second day after enjoying camp life from the early hours to the more reasonable hour of 9 am, we checked out and made our way to the Hitsujiyama park to see the famous Moss Phlox there. I had researched an old hiking trail to get to the park to avoid the crowds that the Moss Phlox festival draws each year. We were also able to park off the beaten track and didn't have to face the hour long queue to get in to and out of the park's overflow car park. The scenery was stunning and the atmosphere electric. They have loads of food stalls for the occasion, but unfortunately they are lacking seats and we had to queue to sit down with our food. The park has a lot for a family to do with a small sheep farm and fantastic athletic playground. After the park we started to make our way home as we wanted to avoid the traffic jams and also because we had plans to stop in Hidaka for hotsprings and also sightseeing. All in all, the kids really enjoyed their first experience of camping cum glamping. Nagatoro Autocamp was a great choice for a first family camp trip, but there are plenty of other camp sites in the area with lots of different accommodation options. We had actually planned to take the Steam Locomotive Paleo Express up to the area, but it didn't work out for us this trip. Regardless, there was plenty of fun things for kids to enjoy and there is still more for them to enjoy in our next family camping trip to Chichibu.DetailsNagatoro Access By Train: Nagatoro Station is on the Chichibu Tetsudo and Steam Locomotive Paleo Express lines. It is about 2 hours from central Tokyo. The main connecting stations to get the Chichibu Tetsudo line are Hanyu station on the Tobu Isesaki Line, Yorii station on the Tobu Tojo / JR Hachiko lines and Ohanabatake station on the Seibu Chichibu line and Kumagaya Station on the Joetsu Shinkansen / JR Takasaki lines.The latter, Kumagaya Station, is where you can catch the Steam Locomotive train that goes once a day on the weekends. The Shinkansen from Tokyo takes about 40 minutes to get to Kumagaya Station.By Car: About 25 minute drive from the Hanazono Interchange on the Kanetsu Expressway. Nagatoro Autocamp DetailsAccess: From Nagatoro Station the Nagatoro Autocamp is about a ten minute drive by taxi, but it is almost the same on foot (about 13 minutes) as there is a foot bridge you can use to cut the journey if you are walking. Phone: 0494-66-0640 between 8.30 am and 5.30 pmURL: http://www.nagatoro-camp.com/English Information: http://insaitama.com/family-friendly-nagatoro-autocamp-chichibu/Hitsujiyama Park DetailsAccess: Approximately 15 minute walk from Seibu-Chichibu Station, serviced by the Chichibu Tetsudo, Redarrow (Ikebukuro line) and Seibu-Chichibu lines. Approximately 20 minutes walk from Seibu-Chichibu and Chichibu Tetsudo line's Ohanabatake Station. It takes 1 hour and 20 minutes to Ohanabatake station on the Chichibu Tetsudo line. Approximately 25 minute walk from Seibu-chichibu line and redarrow (Ikebukuro) line's Yokoze station. By car; approximately 20 minutes drive from Minano-Yorii Toll Road. Parking is 500 yen per day during peak season.Phone: 0494-21-2277URL: chichibuji.gr.jpEnglish Information: http://insaitama.com/stunning-shibazakura-moss-phlox-at-hitsujiyama-park-chichibu/
Saitama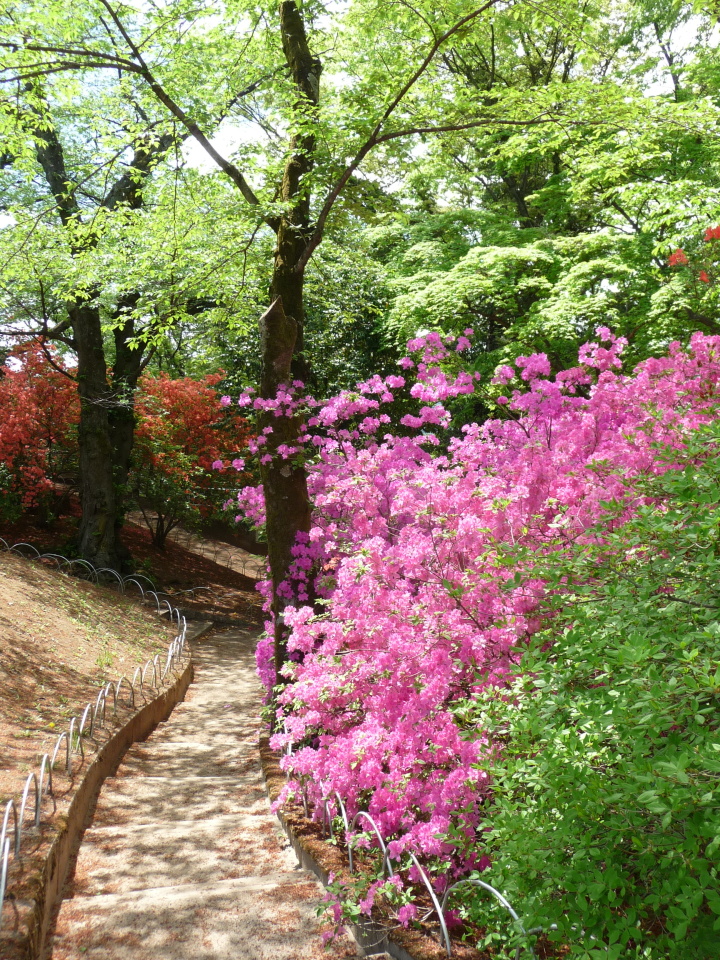 Middle of May
There is an unfamiliar province in Japan that visitors just go around it and even google will tell inaccurate route to commute to places that are appealing to travelers for Gunma prefecture. In case many of us have not noticed this prefecture spelled two ways Gunma and/or Gumma. Probably some of our readers discovering areas where to spend their golden week or their short break from work. Welcome to Gunma! Summer is almost here, please check out parks, resorts and onsens, greenery in Gunma. Tone and Numata area: Numata park, Tanigawadake hiking trail, and Kawaba Den-en Plaza.Numata city park is 20 minutes away from Numata station by bus. Sakura viewing is suggested in midst of April. Rhododendron, azalea, wisteria, tulips, peony and many more beautiful flowers are in full bloom after the first week of May. Many families and kids gather here to have picnic. Information center for Numata city and Family Mart are around the corner. Walking and running for exercise is fine and tennis court and baseball field are available by inquiry. Buying gifts and local products are available from the information center. Historical Western style house and Japanese old house are for exhibit (500 yen) to the public.To: NumataFrom: Takasaki to Numata by train 760 yen approx. (50 minutes) Take a bus to the city center. Driving may be easy, too. Den-en Plaza in Kawaba:Catch a bus from Numata city center to Denen Plaza. Brand new website: https://www.denenplaza.co.jp/Visitors can pick blueberries from the open farm at Den-en Plaza, when blueberry season comes. You can eat blueberries or bring those home that you picked. Pick blueberries but please do not harm any plant. Check out the farmer's market, gift shop, bakery, ice-cream shop and beer brewery as well.
Ooray2775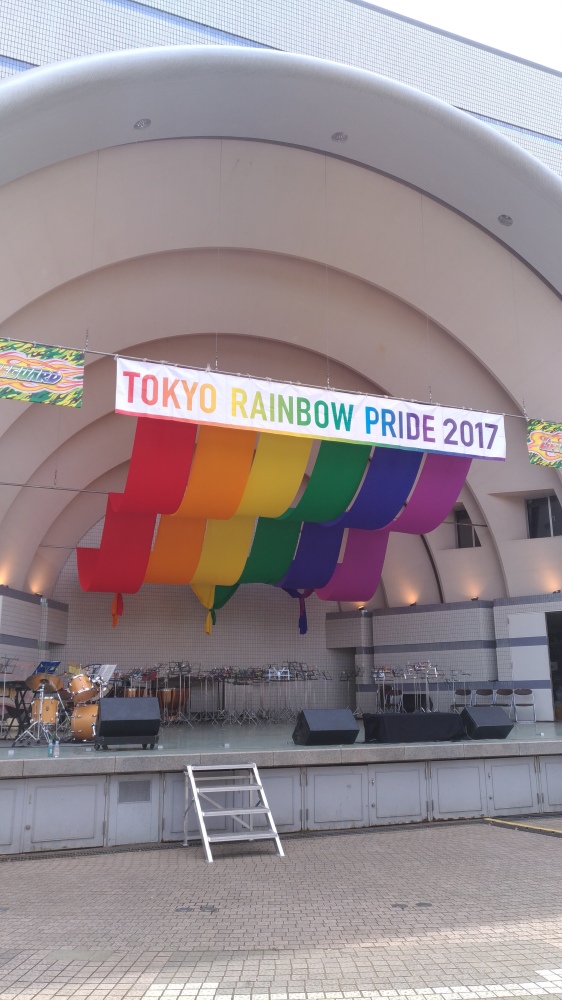 Tokyo Rainbow Pride 2017
I've always wanted to see what goes in a Rainbow Pride event. I actually didn't expect it but they have it here in Tokyo and its not even their first!During the Golden week, we looked up for interesting places to go and things to do that wouldn't cost us much. I found out that Tokyo was having their Rainbow Pride event which already started at that time. Ive read that the last day of the event will have a Pride Parade and we figured we wouldnt want to miss it before the long holiday ends.There were various artists invited to perform during the event but we werent able to stay that long to witness it. The stage looked very festive along with the different interactive and informative booths available during the event.Some booths also gave out free tattoo stickers which they put on the spot for you!We werent able to catch the parade in the morning but we were able to witness a short one in the afternoon.Our goody bags included bar pins, fans, tattoos and flyers from the various booths that represented different countries and organizations. They not only seek to inform and educate others about LGBTs in Japan but also to offer help and support for them.It was definitely an event that not only celebrated the LGBT Community but it was also about being proud of oneself. It was an experience that embraced uniqueness and diversity, and most of all celebrated the gift of life, friends and being part of a community.
RedhairedAlice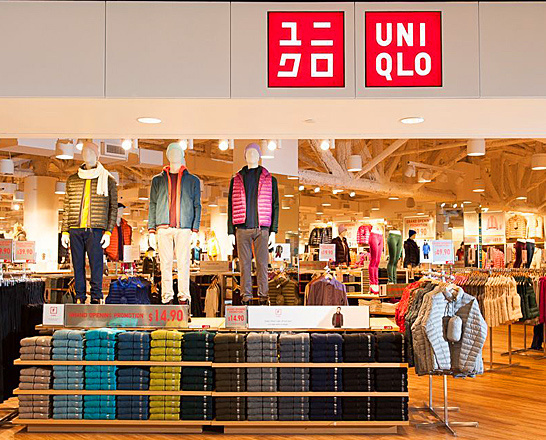 THINGS TO KNOW ABOUT JAPANESE FASHION!
In Japan one of the first things that you can notice how well everyone here is dressed.There is a certain refined quality to Japanese street fashion, despite the fact that it is very similar to its western counterparts.Many classic western fashion brands are available in Japan, such as H&M, Zara, Nike, Forever 21, along with higher-end brands such as Armani, Louis Vuitton and Ray Ban. Of course, the Japan-original brands and fashion are still selling a western style, as the typical western dress-code has been dominant globally for a long time, but these brands seem to sell earthier tones which rings through to the basis of natural beauty in Japanese culture; embracing natural imperfections as a beautiful occurrence, founded in the deep animism of Japanese culture.Perhaps the most famous Japanese clothing brand is UniQlo. UniQlo is very cheap, very diverse in products, and quite common. It is the IKEA of clothes. . Perhaps the words I would use to best describe the brand are "neat" and "subtle". Everything for sale feels very presentable, yet quite relaxed. UniQlo even offers to tailor the garments to assure that they fit, which is a step far beyond most western counterparts.There is a sister company to UniQlo known as GU. GU is generally cheaper for the most part, and many designs are very similar. Perhaps the only downside is that I have been told that the quality is not as high. The two stores are often sat side by side, and so a comparison between the two regarding price and durability should be quite easy.I was also recommended to try Urban Research, and it was really nice. If you plan to really just splash out on Japanese fashion, then stores such as Urban Research will be perfect for you; these places have a great balance of elegance and local style, not dissimilar to a Japanese version of American Apparel.Another thing that changes the sense of style is the injection of traditional clothesin Japanese fashion. In many cities –especially Kyoto – you will see people wearing hyper-Japanese Yukata and Kimonos (robes) throughout the year, and they will shuffle through the street on their Geta (wooden sandals), but these clothes don't really mix too well with western fashion, and so it is a general choice of wearing fully traditional robes, or wearing something else.However, there are still a couple of traditional Japanese fashion clothing items that will change up the style entirely. That includes Tabi (socks with toes), Jika Tabi (boots with a toe space) and Hakama (broad-legged work trousers). Though these were once the sign of field-workers and labourers, and are still worn diligently by both, there seems to have been a fairly recent revival in their popularity, especially with Hakama, which I have often mistaken for a skirt at a long distance. They are unisex, and somehow have a strong masculine aspect in the shape and connotations of laborious jobs, yet an equally feminine sense in the flowing, skirt-like material. For women, I have noticed a stronger sense of using earthy or pastel colours, while men seem to go with blacks, blues etc...From personal experience, the best option for shopping has been re-use stores. These second-hand shops are much more likely to have the correct size for things such as trousers and shoes, as other gaijin sell them as they move around the country.Like in the west, re-use retro is very fashionable, and you will see many people wearing vintage denim, American university sweaters or letterman jackets.The odd thing about the second-hand shops is the price range. One store may sell something for 300 yen, and the same store in another city may have it for 1,500 yen. This probably depends greatly on the general price of the city itself. This is a case where hunting around can really save you some money.Shopping in Japan also includes very specific stores for certain fashion items. Want a hat? Go to the hat store. Want a handbag? Go to the handbag store.On the topic of handbags, you may notice a lot of men carrying what may generally be perceived to be a handbag in the west. Even the relatively masculine guys will carry them, and it may seem a bit odd, but I imagine that they are generally quite useful. However, I think it is unlikely that this fashion will be spreading to the rest of the world anytime soon.
Akimi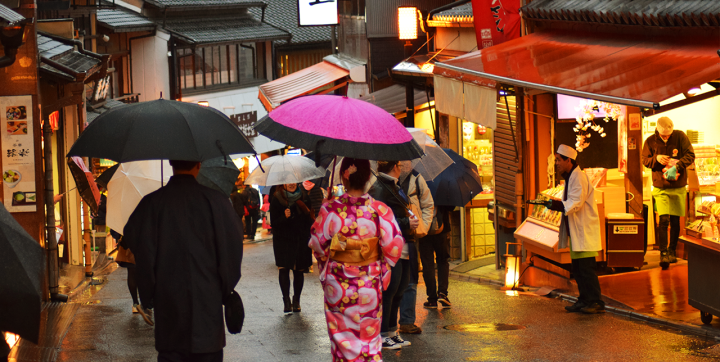 A 3 Day Weekend in Kyoto
Japan's ancient capital, Kyoto (京都), is famous for its Buddhist and Zen Temples, Shinto Shrines and other cultural centres. After Japan moved its capital to Tokyo in 1868, Kyoto remained the country's 'intellectual center' with traditions and cultural practices being kept alive in the city. In recent years, Kyoto has become the most popular tourist destination in Japan - with people flocking to the city every season. And so, not wanting to miss out, I decided to finally visit this historical city in one of the best seasons possible: the early cherry blossom season - where there are far less crowds and the temperature is just starting to become warm. Trigger warning: This video may induce itchy feet.Well, what do you think? Of course there's still much more to enjoy in this wonderful city and every season here is uniquely stunning. So, if you are intending to visit Kyoto then I recommend buying a one-day or two-day travel ticket which can be brought at Kyoto Station or any hotel. This handy ticket only costs about 1200 to 2000 yen and allows you to ride any City Bus, Kyoto Bus, and subway line as much as you like.
BoothInJapan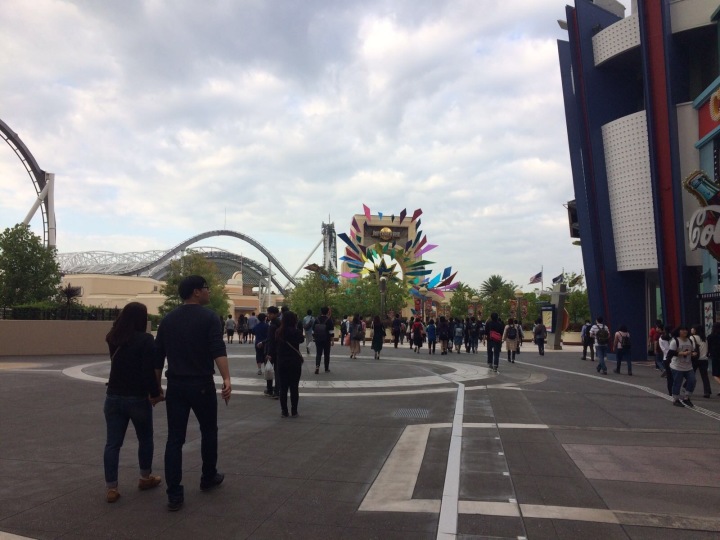 UNIVERSAL STUDIOS
Universal Studios is an amusement park located here in Japan, Osaka. Is easily accessible by train so u won't become crazy to find that because the train will take you exactly at the place. The ticket is not that cheap but if you want to visit Osaka I recommend you this place. Is amazing and if you like Harry Potter... oh my.. You really have to visit it! It's a place for children but also for adults, there are an infinite variety of games, from Jurassic park to Minions World, to Hello kitty's world but also things like Horror movies and horror games, The Wizarding world of Harry Potter.. (my favorite) etc...Entertainment is ensured, there are shows at every hour in every part of the park, parades on the streets and the staff is always present to help you.I loved this place but if you want to go I advice you to go there one hour before the opening because is always full of people, and if you can, go on week-days so there will be fewer people in line...!
Akimi